Explore the Sea at the Georgia Aquarium
Explore the sea and learn so much about the life that lives in its waters at the Georgia Aquarium. It's a must-visit spot for you and your family if you're in the greater Atlanta area. The largest aquarium in the Western Hemisphere, the Georgia Aquarium features exhibits and habitats dedicated to a wide range of sea life, all devoted to education as much as it is to entertainment.
Tickets to the Georgia Aquarium can be purchased from CityPASS to get discounts to even more attractions.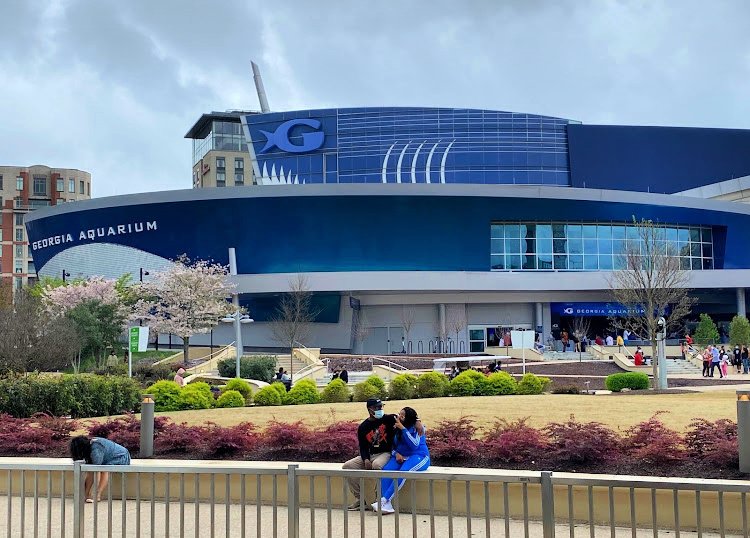 Explore the Sea and Learn with the Family
The Georgia Aquarium is home to a wide variety of sea life and even animals that call freshwater their home. While touring the aquarium, you'll see whale sharks, manta rays, beluga whales, California sea lions, African penguins, and so much more. You'll even find the American alligator there!
Make sure you purchase your tickets online, since no walk up tickets are sold at this time. But you can always check. And with your tickets purchased ahead of time, you can pick a time to enter with minimal wait times.
Exhibit Galleries
In addition to the most gigantic tanks you'll find anywhere in the country housing a wide variety of sea life, you'll also be able to take advantage of wonderful exhibit galleries which bring an even more fun and educational component to a day of adventure and sea exploration.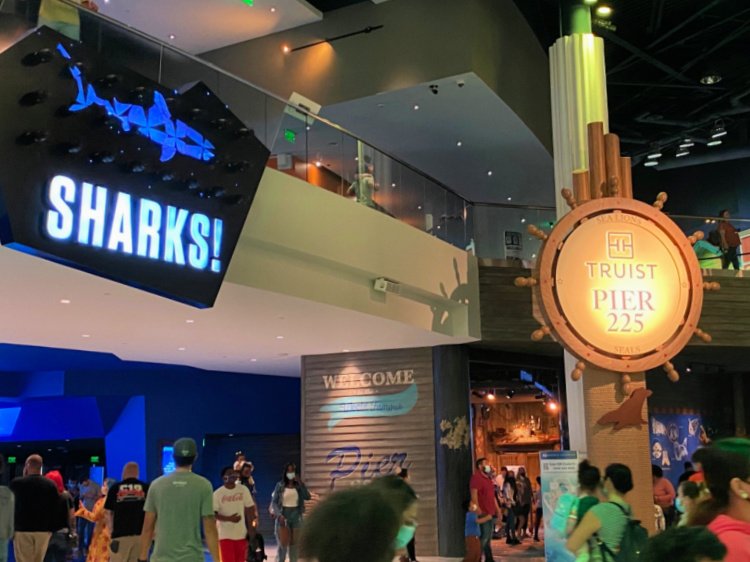 Learn about sharks at SHARKS! Predators of the Deep. Experience the Aquanaut Adventure, Cold Water Quest, Dolphin Coast, Southern Company River Scout, and much more with the family, and even take advantage of webcams when you can't be at the aquarium in person. There are so many ways to explore the sea at the Georgia Aquarium.
Seeing eye to eye with fish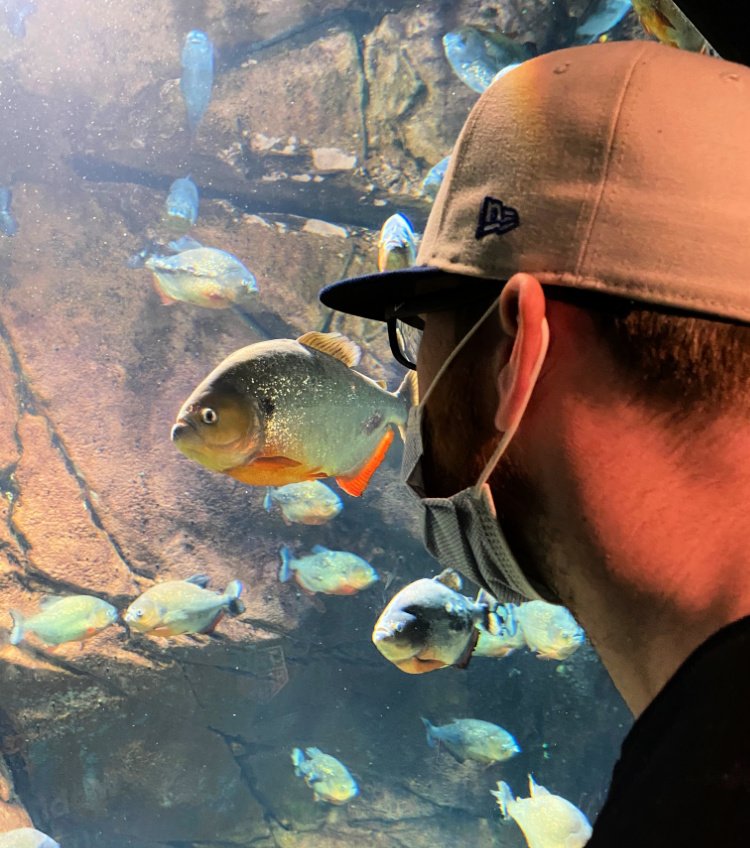 Research and Conservation
In addition to offering incredible up close and personal viewing of so many different sea creatures, the Georgia Aquarium is also committed to research and conservation, striving to educate the public, figure out ways to help wild sea life, and preserve their habitat. Partnering with Animal Planet, Kroger, Hard Rock Cafe, API Fish Care, and many more companies, the Georgia Aquarium has made it its mission to educate and entertain the public at its facility and protect the creatures of the sea living in the wild.
You learn a lot about this during the Behind The Scenes Tour too.
Sit and relax during the 15 minute show of Happy Feet.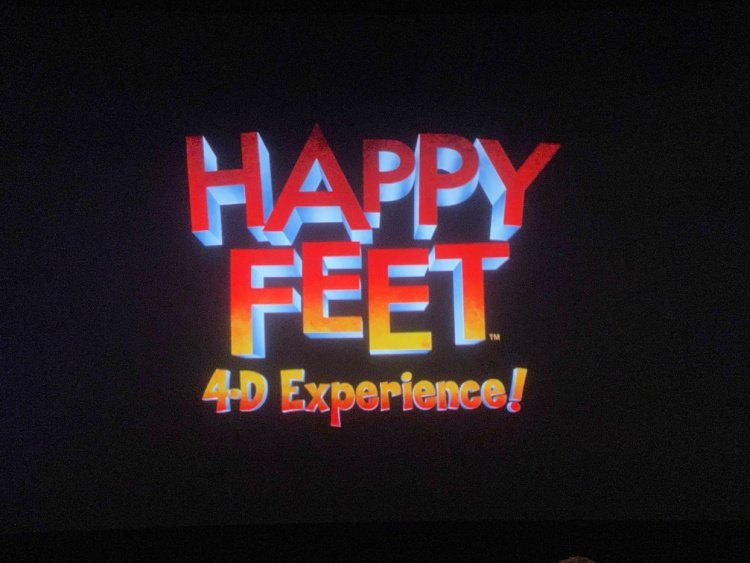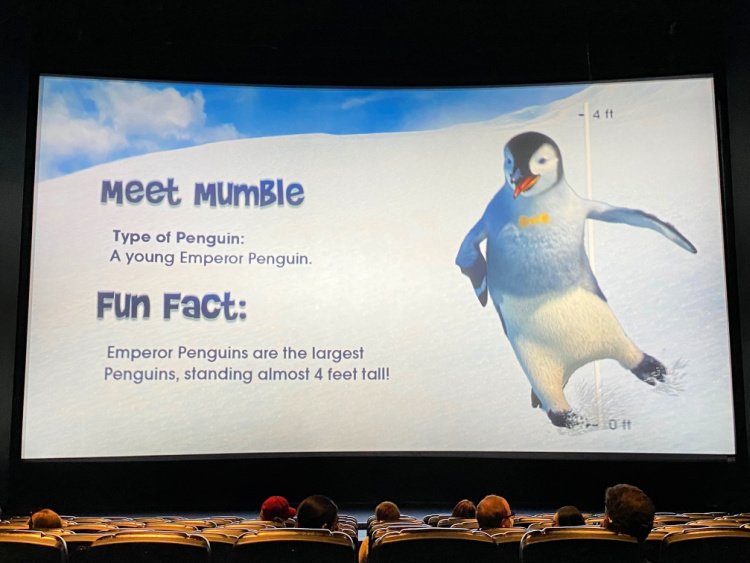 Our Trip to the Georgia Aquarium
We took a day trip to the Georgia Aquarium, and we were so impressed with the scale, attention to detail, and interactive education that the facility offers. the whale sharks and the tanks in which they live are absolutely massive! As impressive as those majestic giants are, they were just one of many sights that we took in while exploring the aquarium.
The word massive is used in so many ways:
Ocean Voyager exhibit is the size of a football field, holding 6.3 million gallons of saltwater.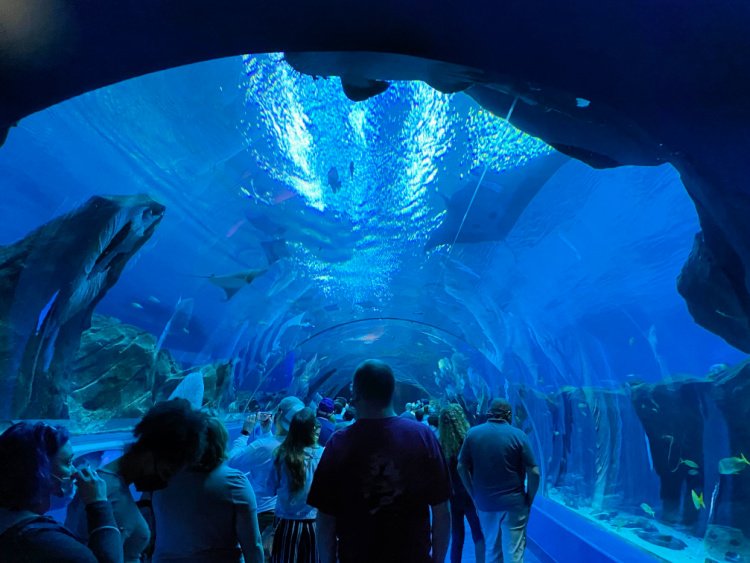 Four whale sharks live here ranging in size from 18 – 22 feet.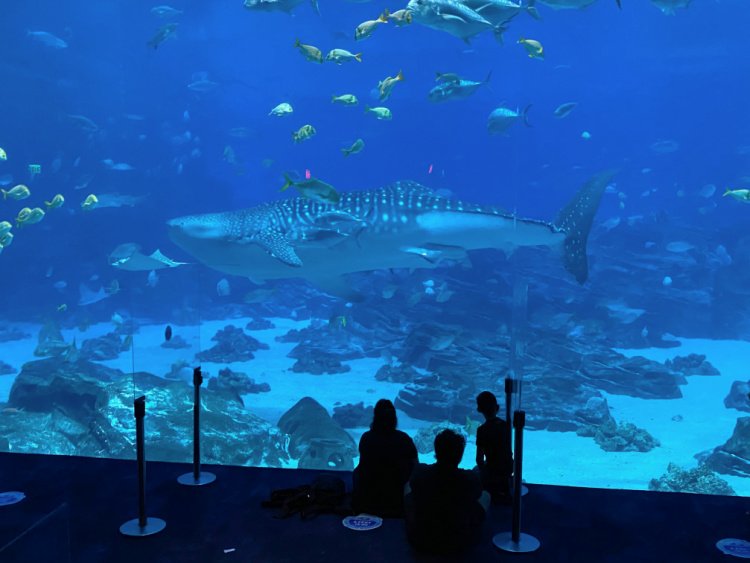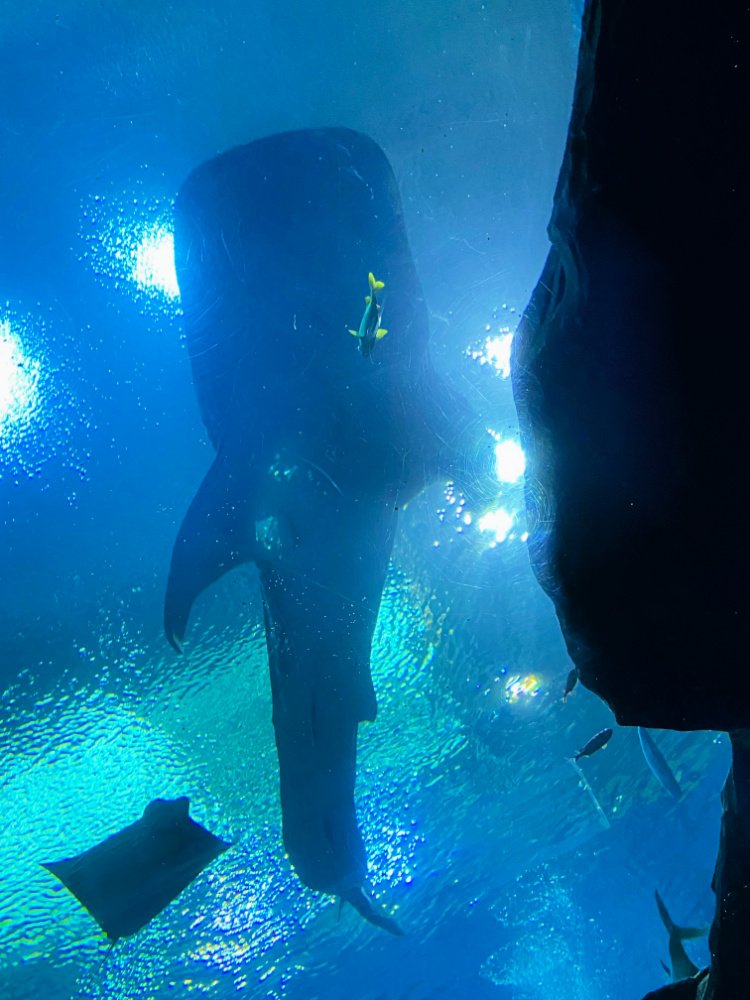 Manta Rays are between 13 – 20 feet wide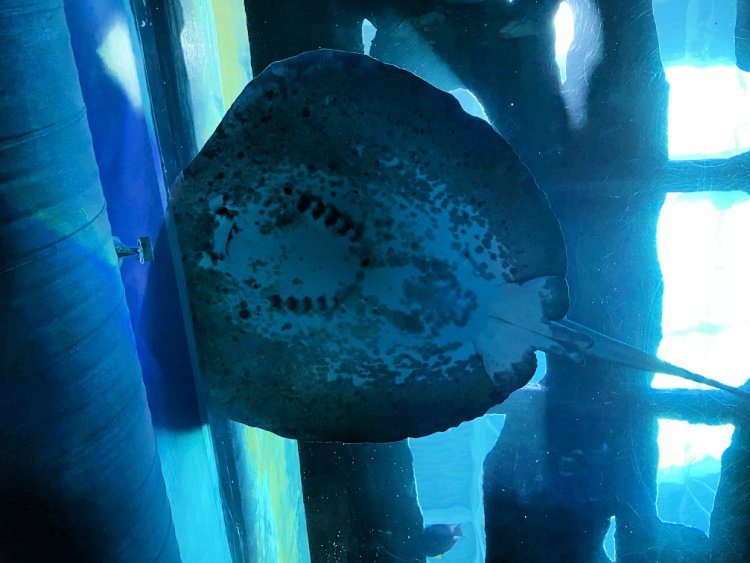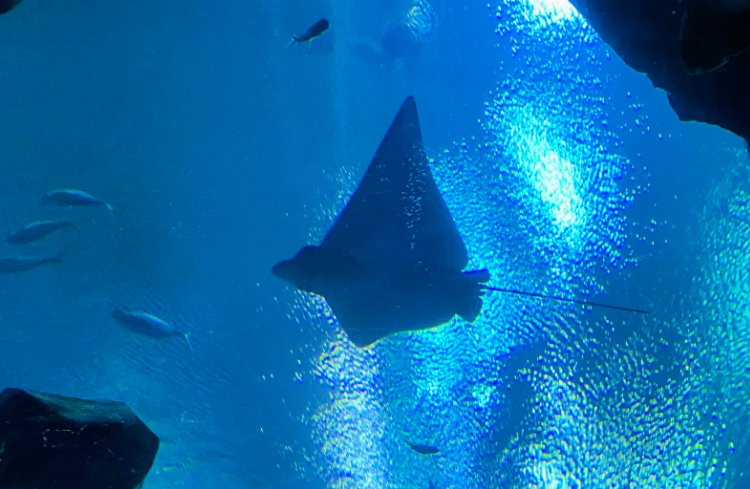 Some encounters are still closed, including the Penguins. I will have to make a trip back for this.
While there, we did a Behind the Scenes Highlight Tour of the facility, along with watching the Dolphin Celebration, and Sea Lion Up Close.
You will see so much more than just the public tours. It's always fun to learn and see how things operate.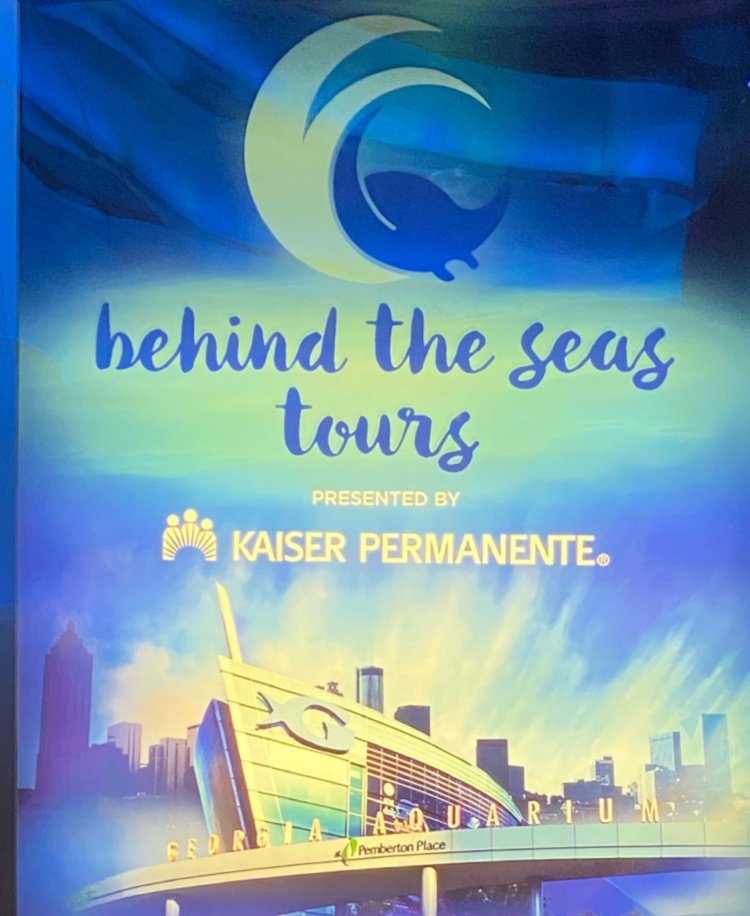 A Mom and Baby Beluga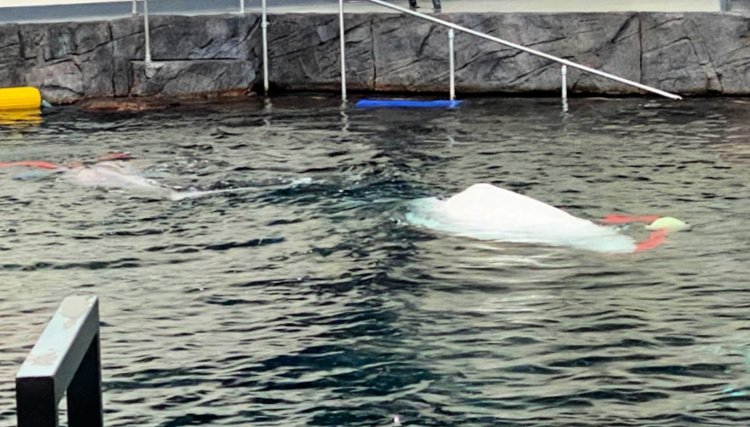 Feeding the whale sharks and manta rays.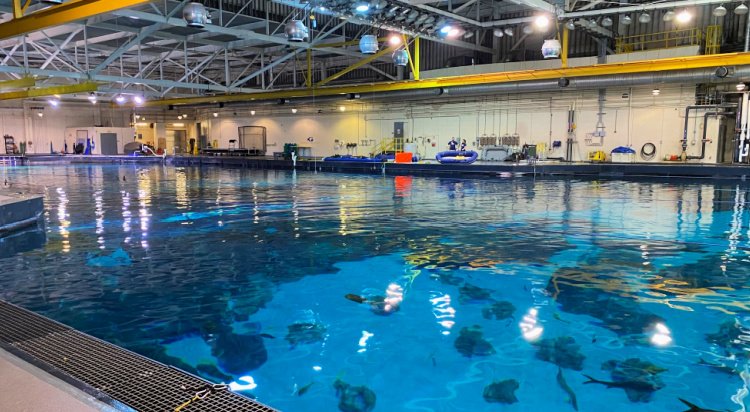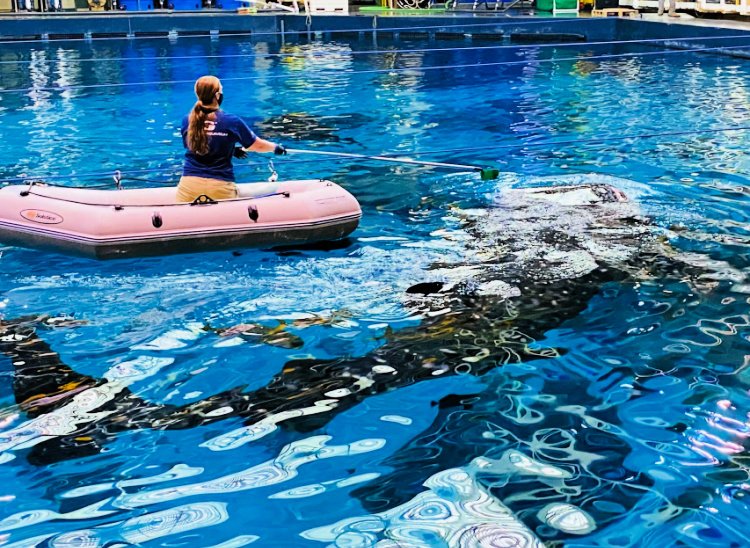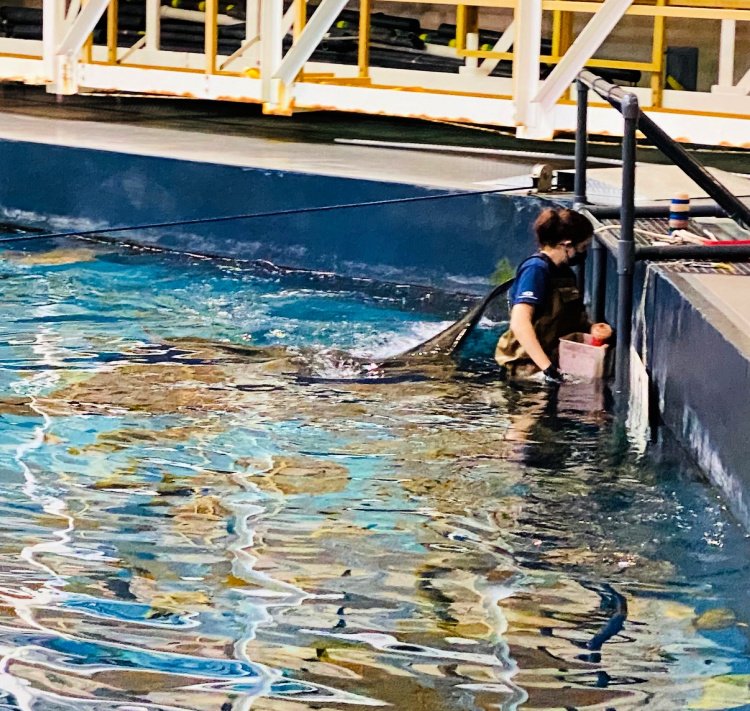 Learn how specimens are brought to Georgia and taking care of the eco system.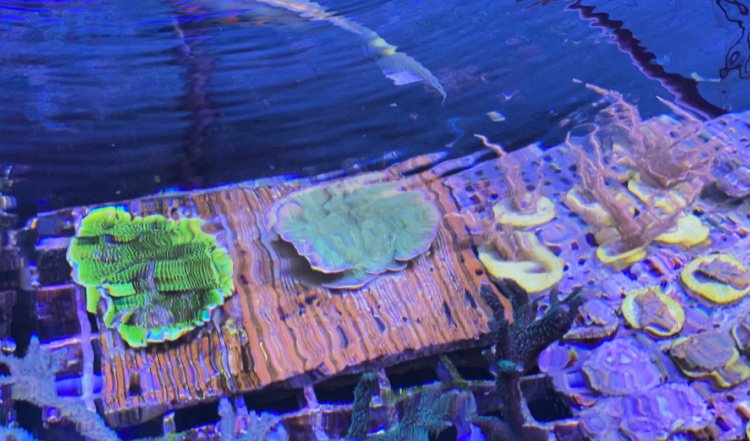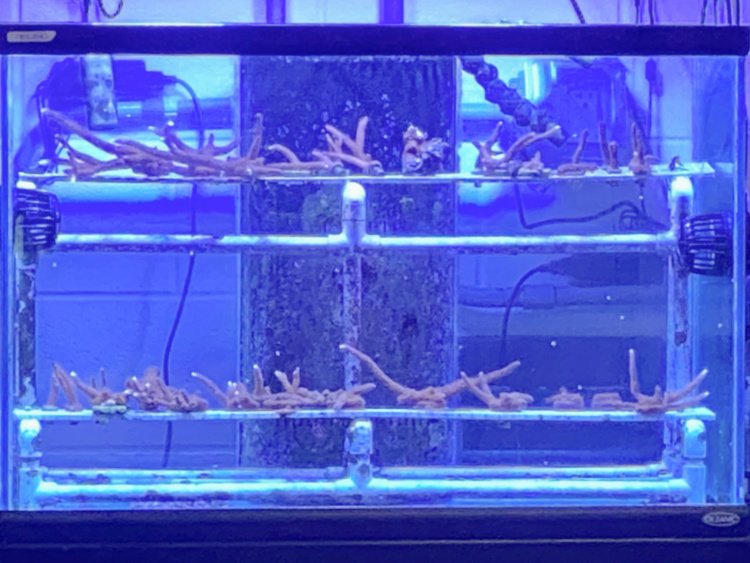 Seals are always fun – Seal Encounter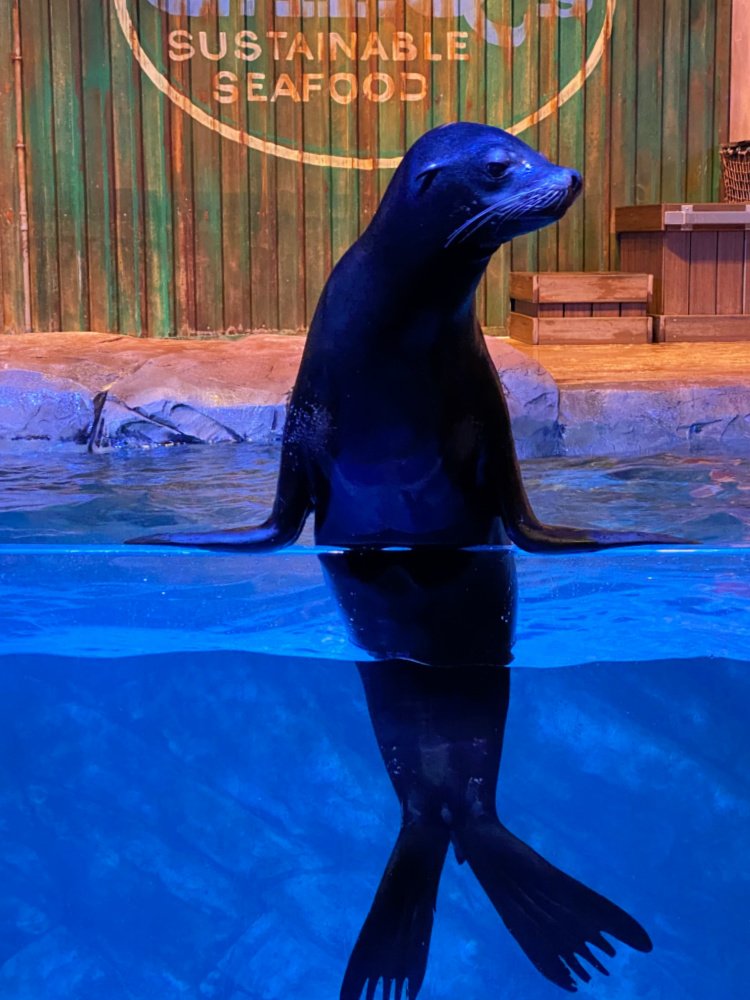 Diving encounters are available for certified divers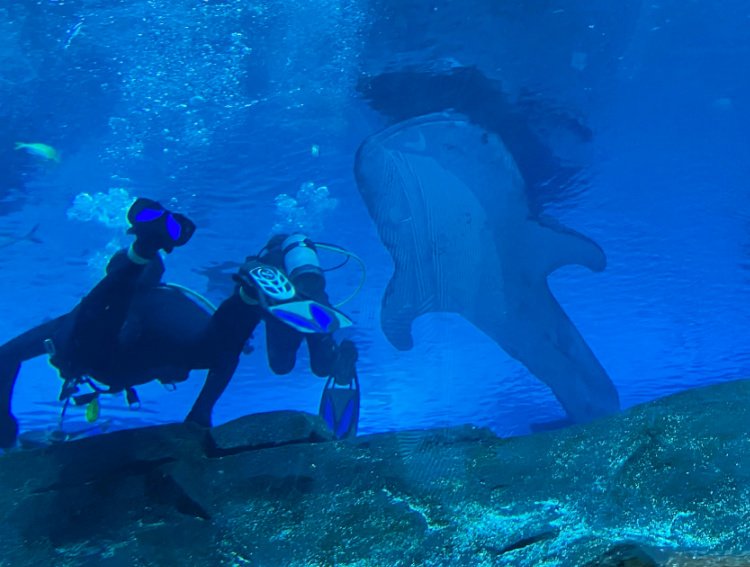 Different animal and dive encounters are available so check to see what is open.
Explore the Sea and Learn so Much at the Georgia Aquarium
From California sea lions to sharks in the new SHARKS! Predators of the Deep exhibit, the Georgia Aquarium offers visitors a chance to explore the sea, learn about the life within it, and even how to help keep it safe. If you live in or will be traveling to the greater Atlanta area, be sure to make the Georgia Aquarium a spot to which you give special attention. It's an amazing adventure the entire family will love.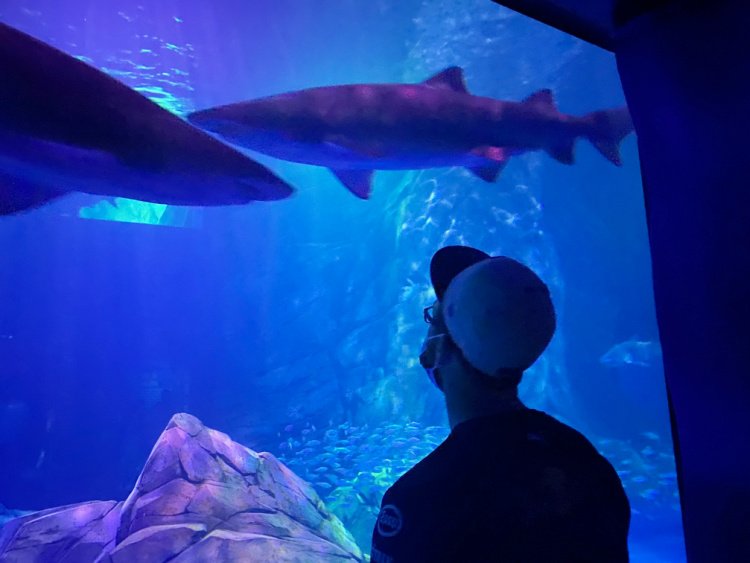 Most otters weren't in the mood for photos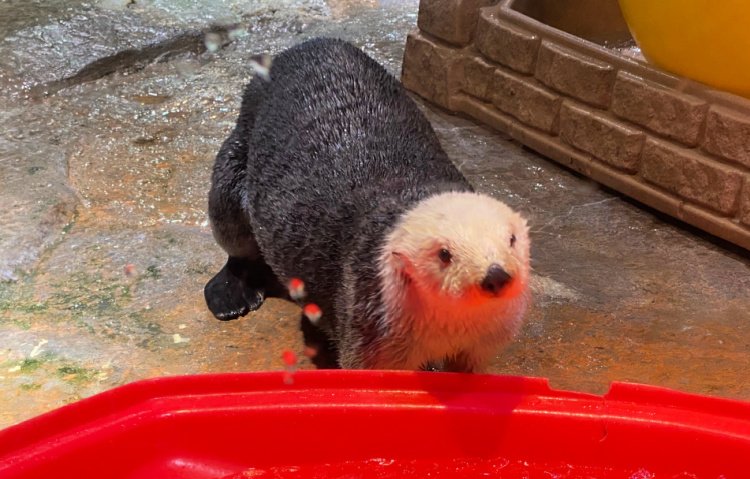 One of my favorite areas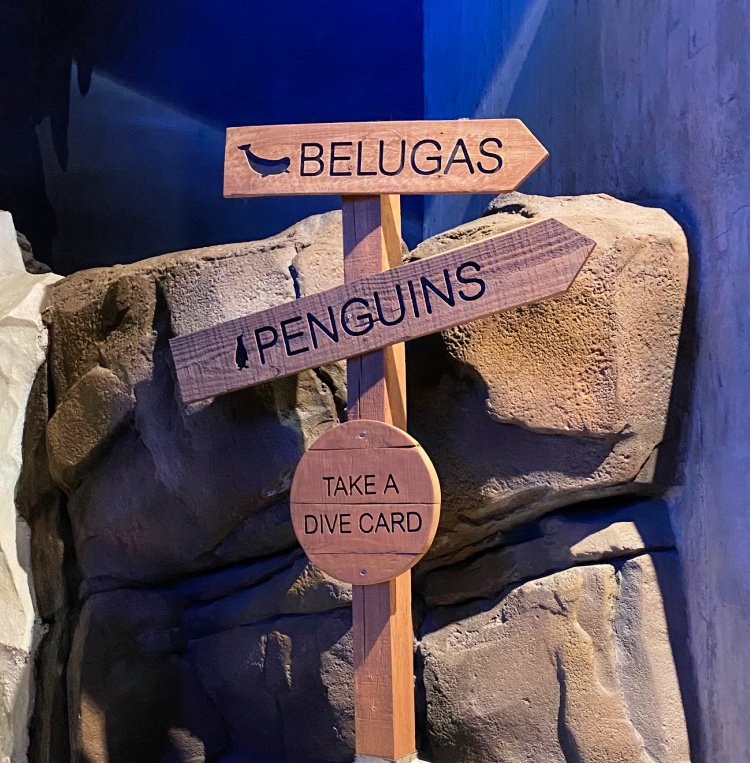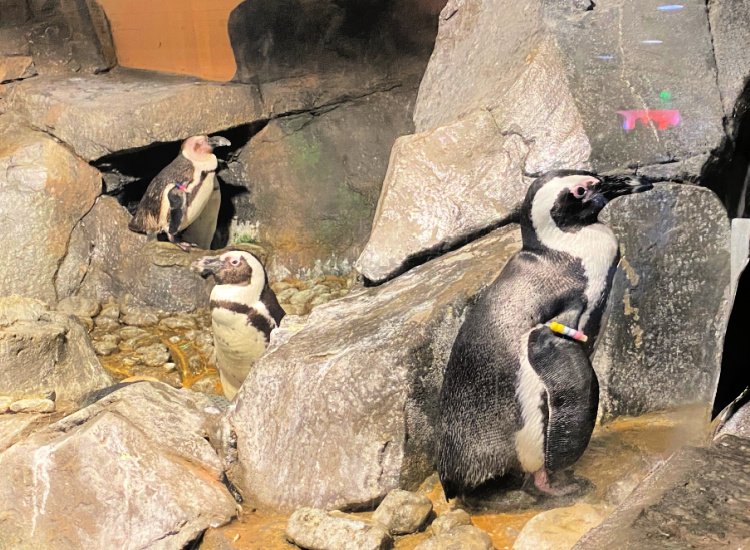 A few more colorful photos for your enjoyment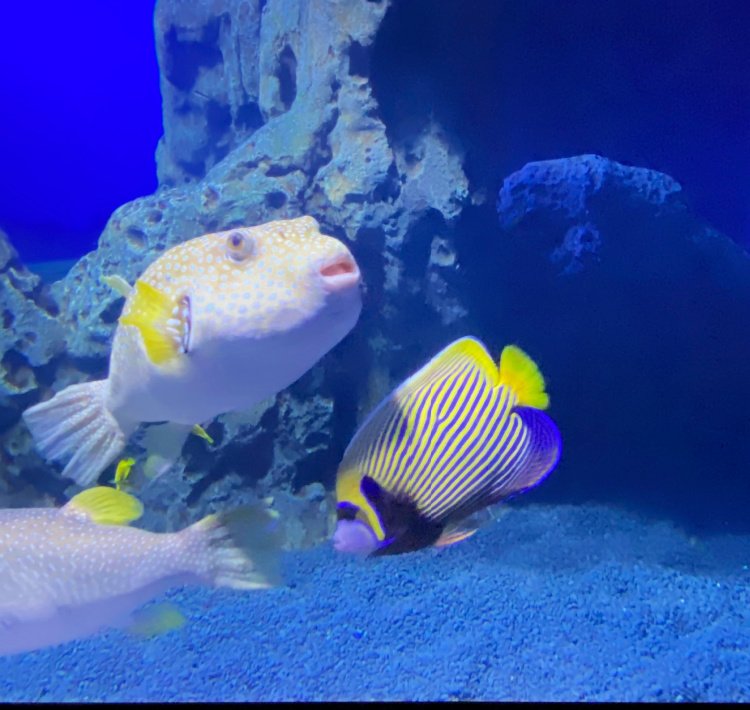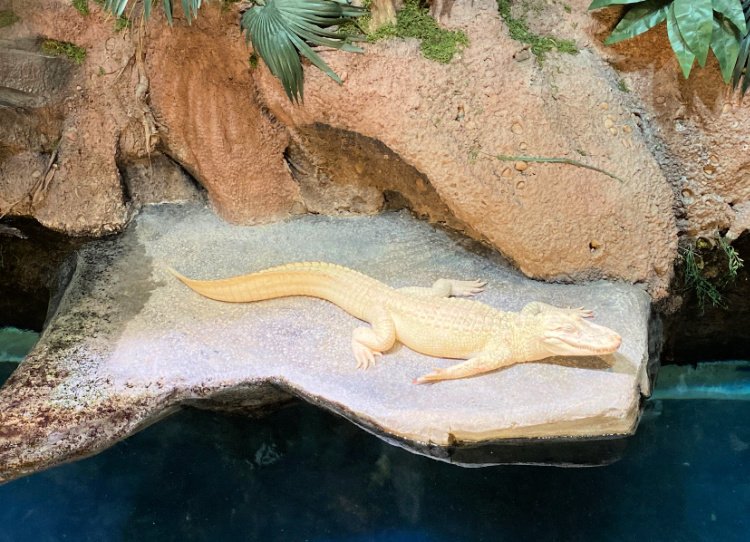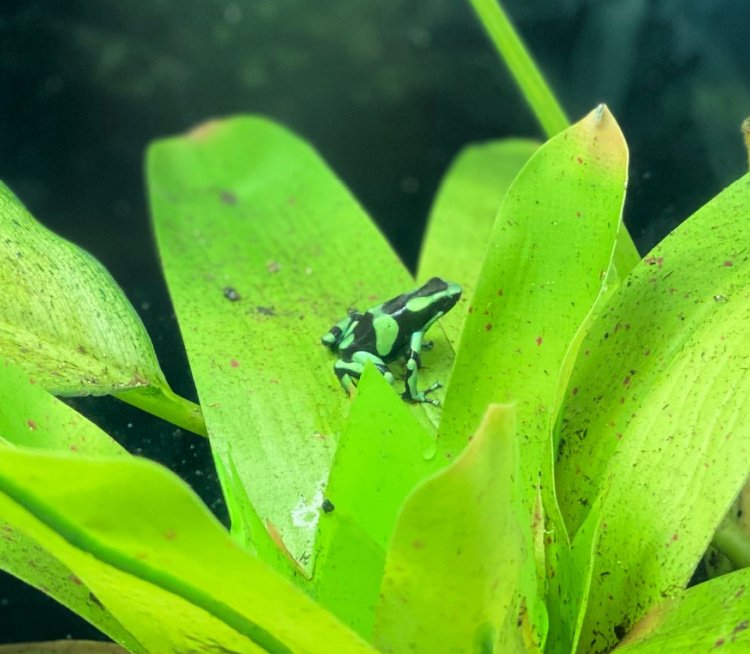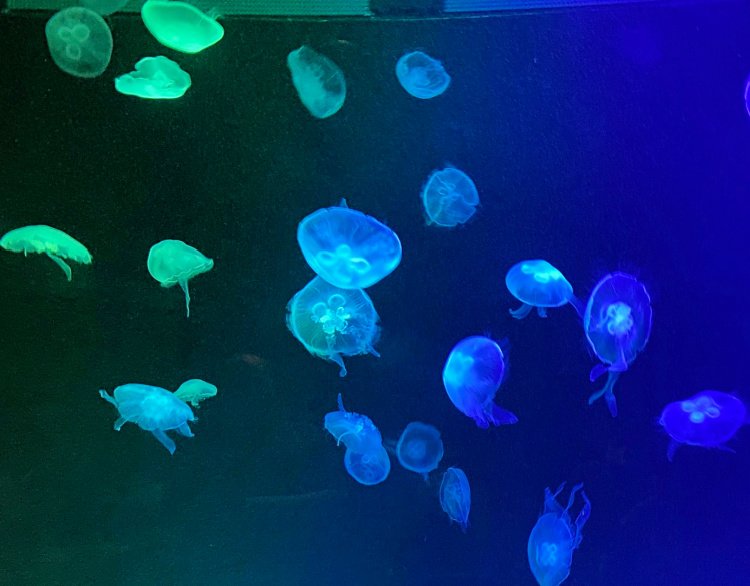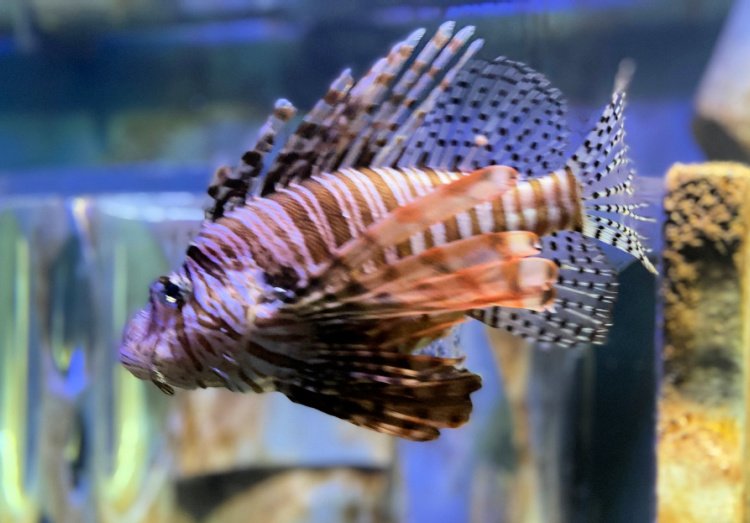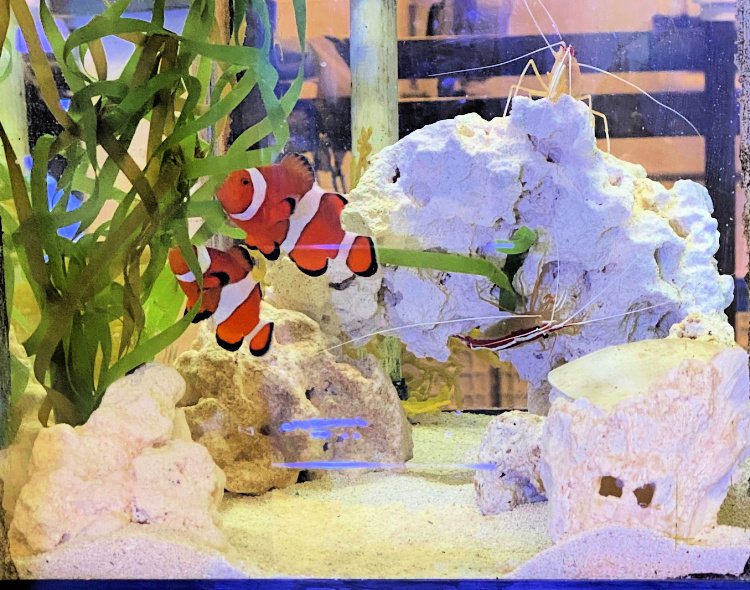 Do you make a Pinterest Board for your travel ideas?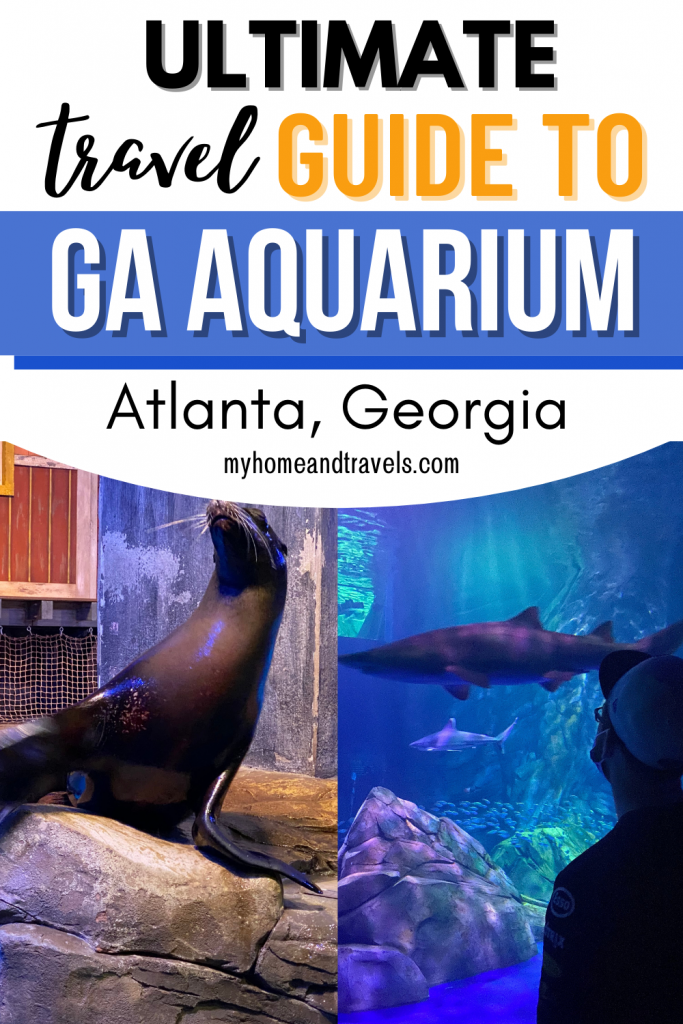 Consider a membership if you plan more than one trip – it pays for itself with just two visits. GEORGIA AQUARIUM MEMBERSHIP
You can save on entrance to the Aquarium and other Atlanta attractions with CityPASS
Watch over the next few weeks for more travel adventures:
Atlanta – PORSCHE EXPERIENCE, COLLEGE FOOTBALL HALL OF FAME, and ALOFT HOTEL DOWNTOWN
Gulf Shores – Phoenix VII condo, TOP RESTAURANTS, WHAT TO DO, petting a baby kangaroo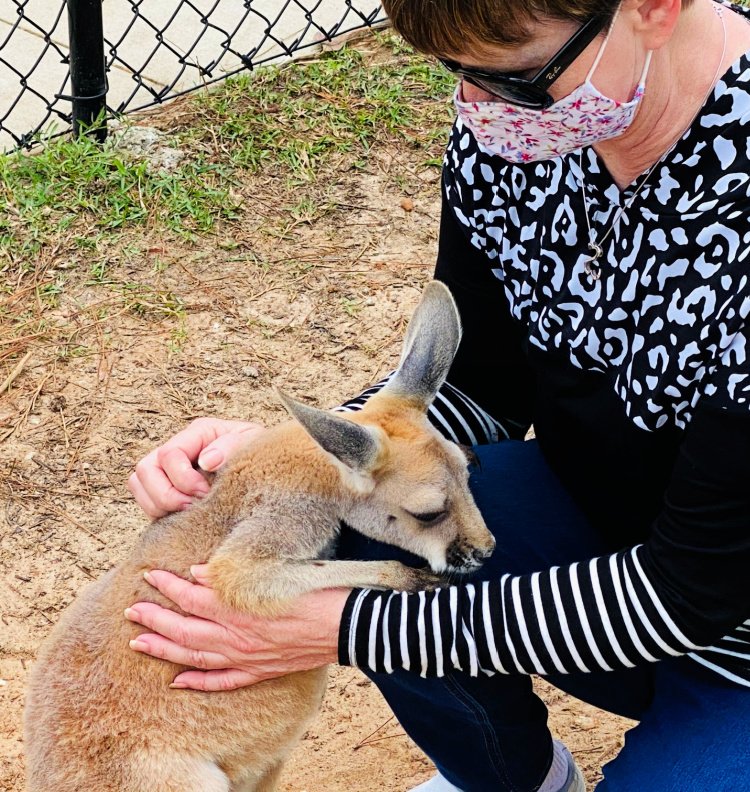 Find other fun adventures, including Texas and Florida under TRAVEL
I've included affiliate links to Amazon for you to find some products easier. I may receive a small commission, but the price is the same for you. It just helps my blog out.
Happy Travels,
Rosemary