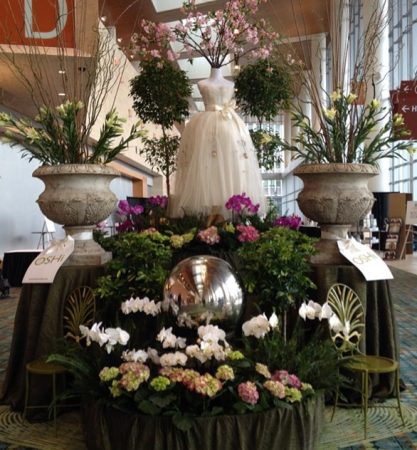 When you saw this beautiful entryway, you knew it was going to be a great day.
Do you ever feel like you are among a group of people and think "Wait, I'm here with world renowned editors and designers"? That was me a couple weeks ago when I was invited to attend an event at the Nashville Antique and Garden Show with StyleBlueprint.
Not only did we get to get a sneak peak at the show as it was being set up, we were treated to a panel discussion of some of the speakers for the weekend. And, we got to ask them questions. I have to admit I did have to check out some websites ahead of time to find out something about them.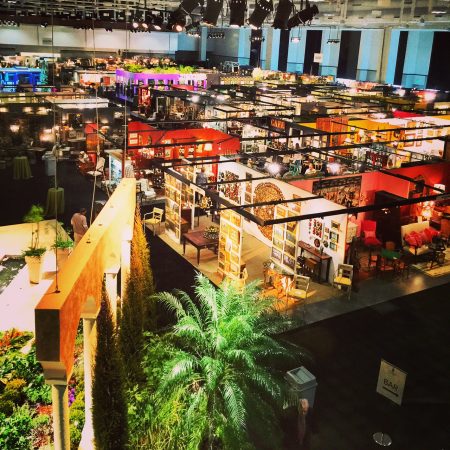 Kreis Beall of Blackberry Farm, located just north of Knoxville, talked about how for her and her staff, the answer is always YES, then they want to hear the question. A visit there is made to be an experience, and if you ask, YES, I would love to stay there.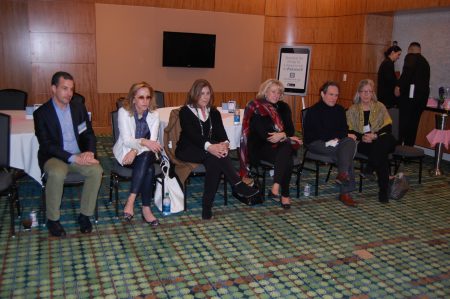 A common answer among many was getting their inspiration from Paris, not just the lights and colors, but the architectural details. Margot Shaw of Flower Magazine told us "Your space should be a reflection of you". Is yours? I know right now mine is still a work in progress, but probably everyone's is. What a lovely magazine Flower is, and it's based in Birmingham, AL.
I'm not sure I will ever get to Paris, but inspiration is everywhere. I remember finding an inspiration or a molding design in an elevator. Don't be afraid to look around and isn't it wonderful you almost always have a camera with you now?
Carolyn Englefield, Interior Editor of Veranda Magazine, described some of the more memorable homes which have been featured in their magazine, and how Christophe Spitzmiller described being inspired by colors from India for the ceramic lamps he designs.
I was thinking through a lot of this "I am out of my league here", but although I might not travel to Paris or India, I do make my home reflect my family and how we live. I don't have to have an antique from Europe, I'm very pleased with my DIY $7 entertainment center.
A question I asked of the panel was if there's a trend or style which they are over or tired of. A couple of answers included Mid Century Modern and so much white.
Don't you love to find the cute and out of the way places when you visit a city such as Nashville, Birmingham or Memphis? The new StyleBlueprint App is just the thing you need. You can't find information on Lifestyle, Entertainment, Restaurants, Fashion and more.
Look for more cities in the future, including Atlanta. Download it now for free.