Touring the Chick-fil-A College Football Hall of Fame
For lovers of college football, there's no better place to visit than the Chick-fil-A College Football Hall of Fame. Here in the South, and in many parts of the rest of the country, college football is just as popular as the NFL, and more so in certain areas. There's a deep, emotional connection to our favorite college teams that seems to surpass that of the fandom of NFL teams. There's 96,000 square feet of pure enjoyment, even if you aren't a huge football fan. So much history.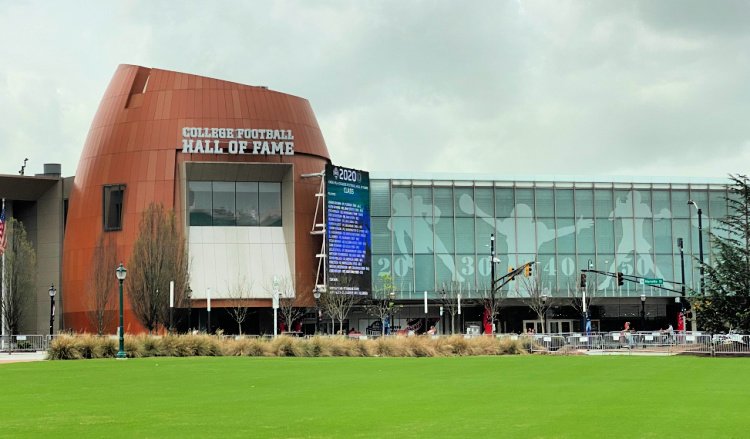 Thank you to CityPASS for providing our tickets for this attraction. This is my opinion made on my recent visit. #hosted
For many, college football is more than simply loving a team or staying true to an alma mater. For some, college football is a way of life. It's a state of being. I have many family and friends who bleed the colors of their college teams. If you're a die-hard fan of college football, then there's one place you need to visit when you're in the greater Atlanta area – the Chick-fil-A College Football Hall of Fame.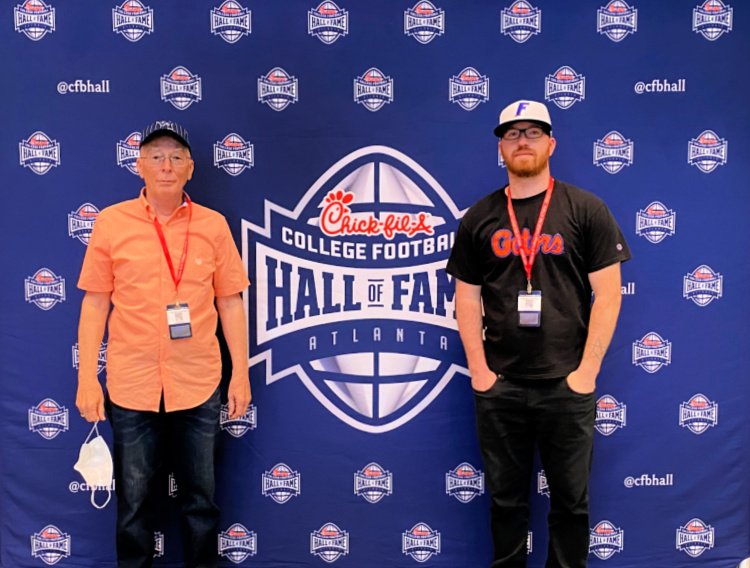 Exploring the College Football Hall of Fame
If you love college football, head to Marietta Street in Atlanta Georgia to experience the sport in a way you simply can't anywhere else. The College Football Hall of Fame is completely devoted to college football. It's a facility that is equal parts museum and fandom all wrapped up in an interactive attraction that is even personalized to the individual visitor. Find all the information here – INFORMATION – about tickets, CityPASS, events, and exhibits.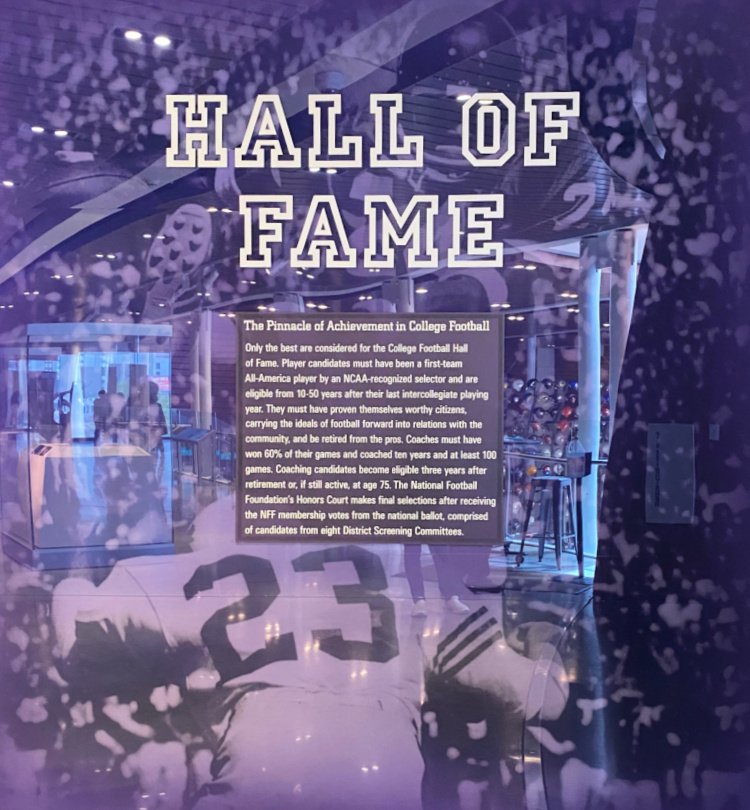 A Personal Experience
When you arrive at the facility, you'll sign in with your favorite team. That's where it all begins. Later, as you tour the Hall of Fame, your name will pop up and you'll be welcomed personally, along with various pictures of your college football school. Your teams' helmet will even light up when you sign in on the Wall of Helmets.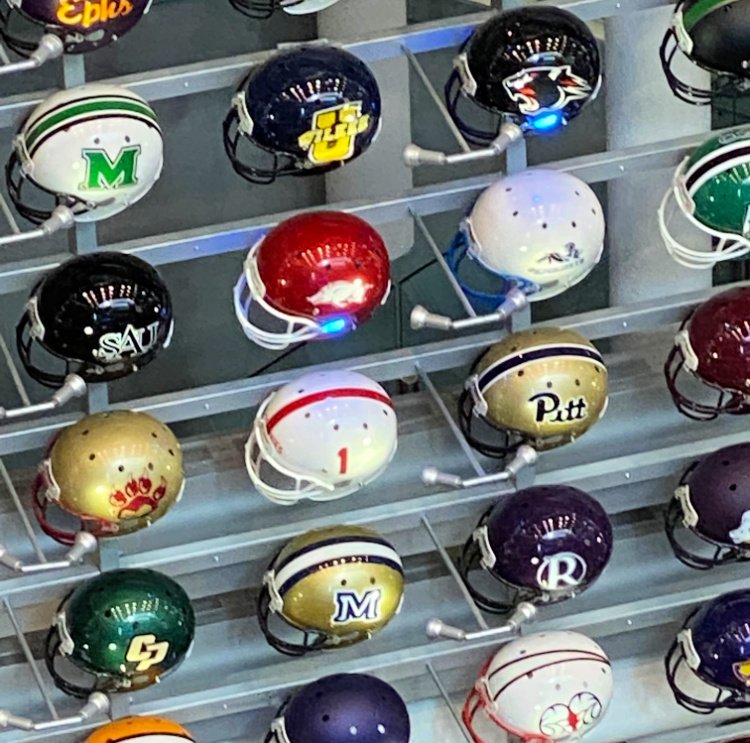 Wall of Helmets
Speaking of the Wall of Helmets, you'll be amazed at the iconic display. The absolutely massive wall features helmets from most every college football team, 768 in all. It's one of the first displays you'll see as you begin your tour in The Quad.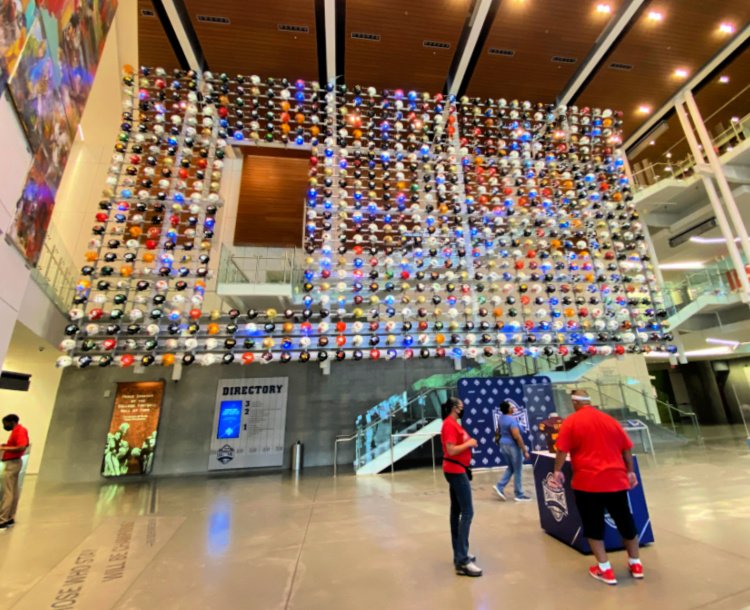 Exhibits
At the College Football Hall of Fame, you'll find amazing galleries and exhibits that highlight various aspects of college football. Beginning with the Wall of Helmets, you'll be treated to experiences that bring college football to life. The Coca-Cola Fans' Game Day exhibit gives a hand's-on look at the time-honored tradition of tailgating.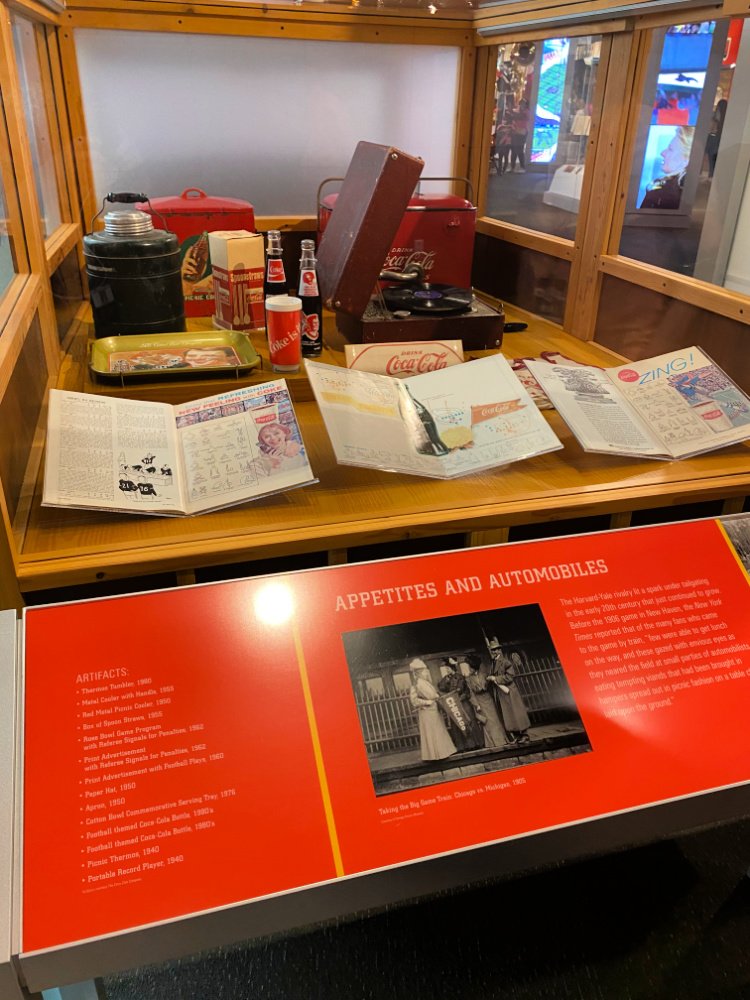 At the Indoor Playing Field – Fan Zone, you'll be able to take part in on field-related football activities such as kicking and throwing.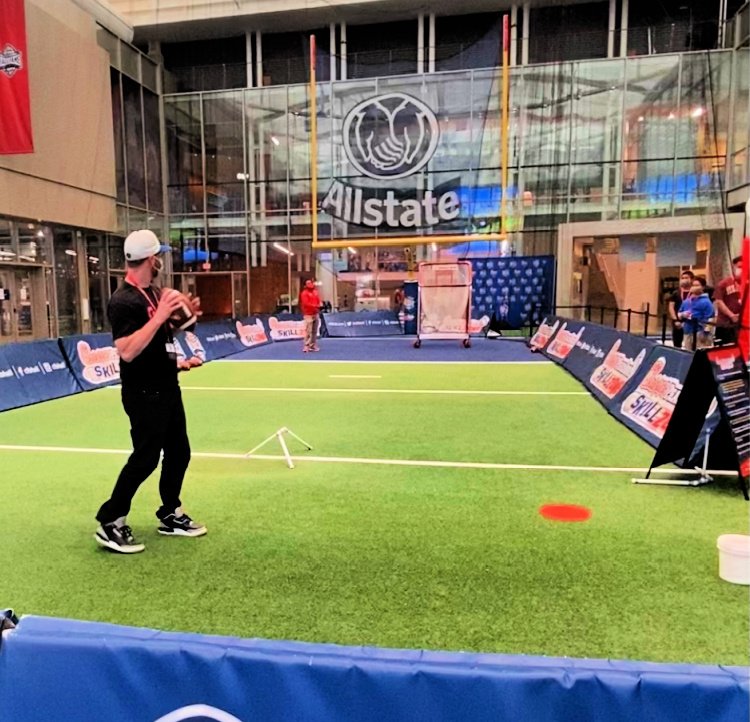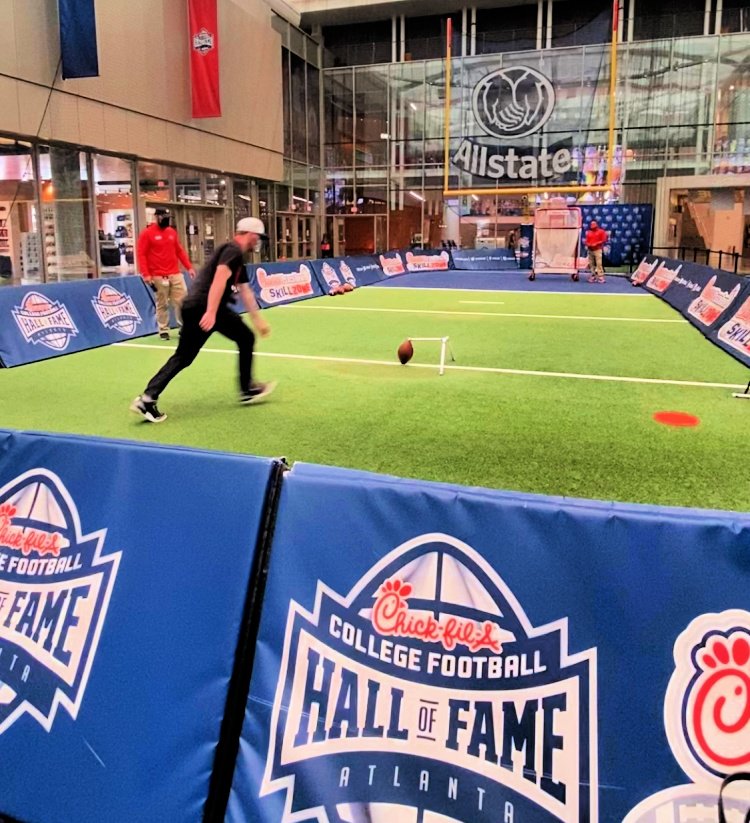 The Game Time Gallery offers a virtual reality quarterback experience along with an immersive gallery designed to draw you right into the action.
These are just some of the exhibits you'll find at the College Football Hall of Fame, each and every one designed to bring college football to life like never before.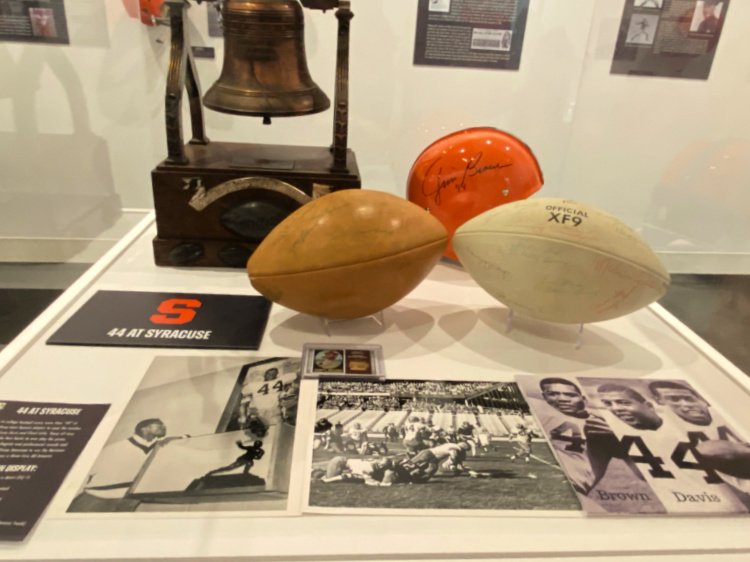 On the day we were there, the big screen was showing various Spring games, including UT of Chattanooga. We caught a glimpse of my husband's great-nephew playing. #81 Andrew Manning for UTC.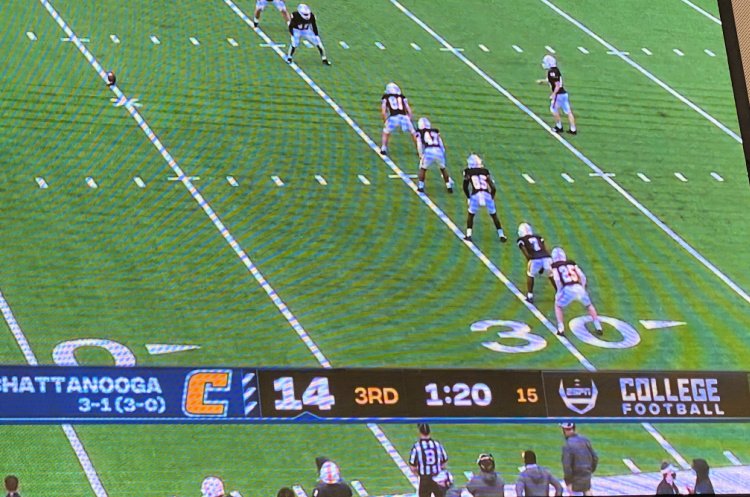 Along the way, you'll experience an impressive display of awards and trophies on display, as well.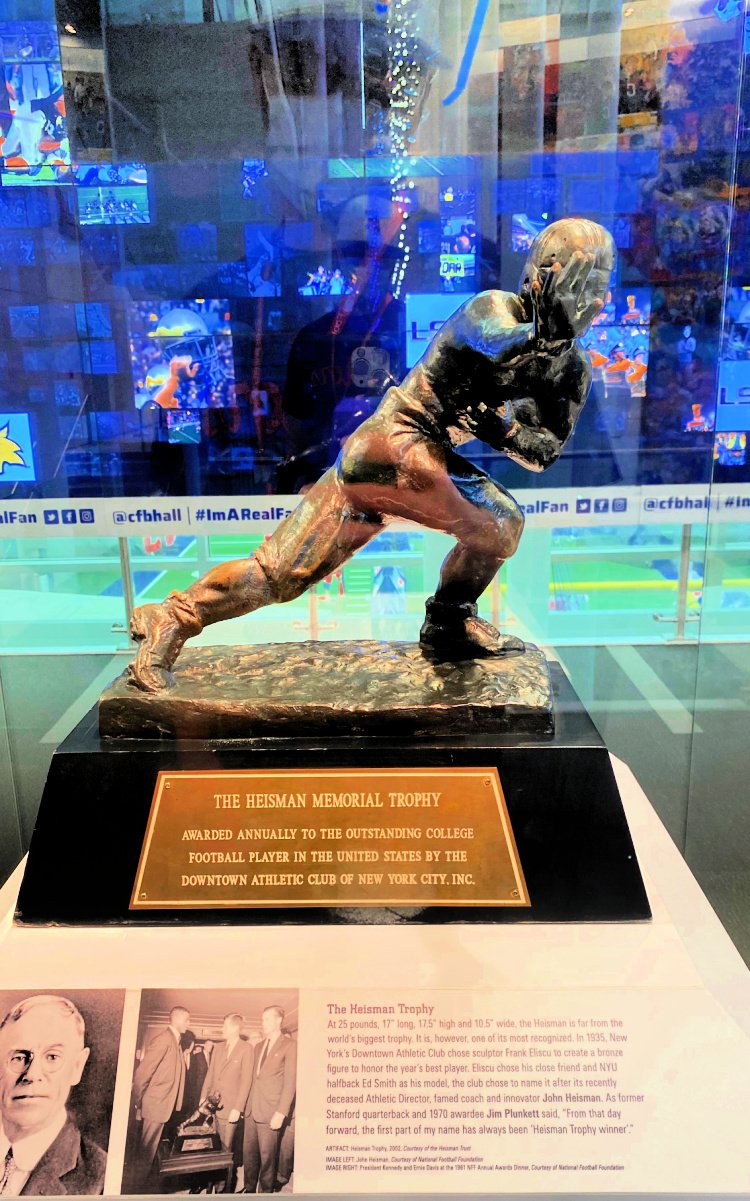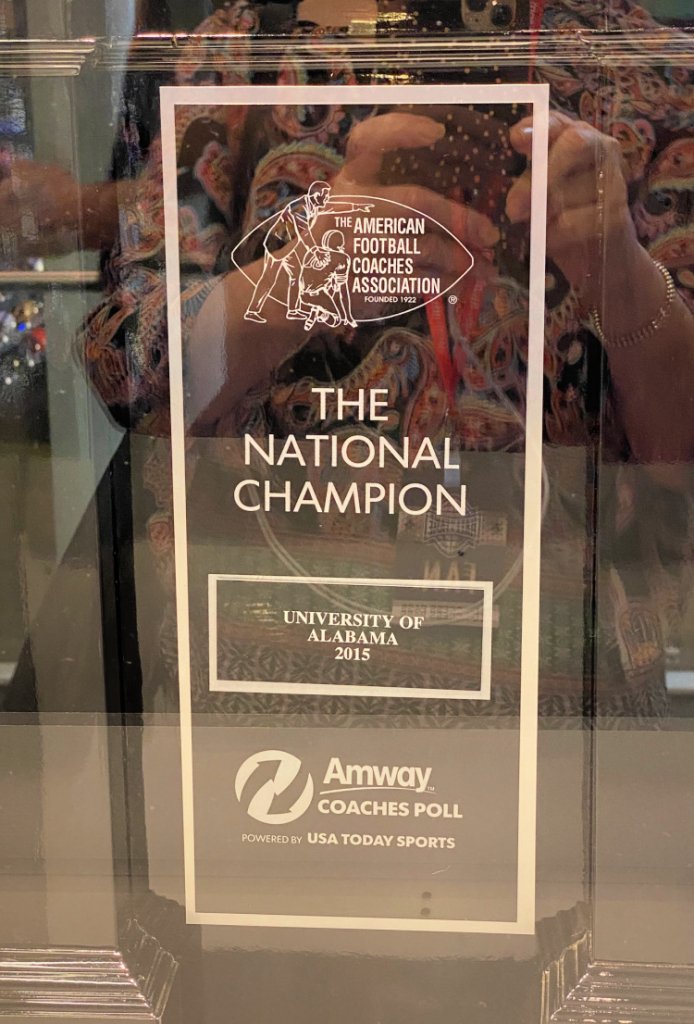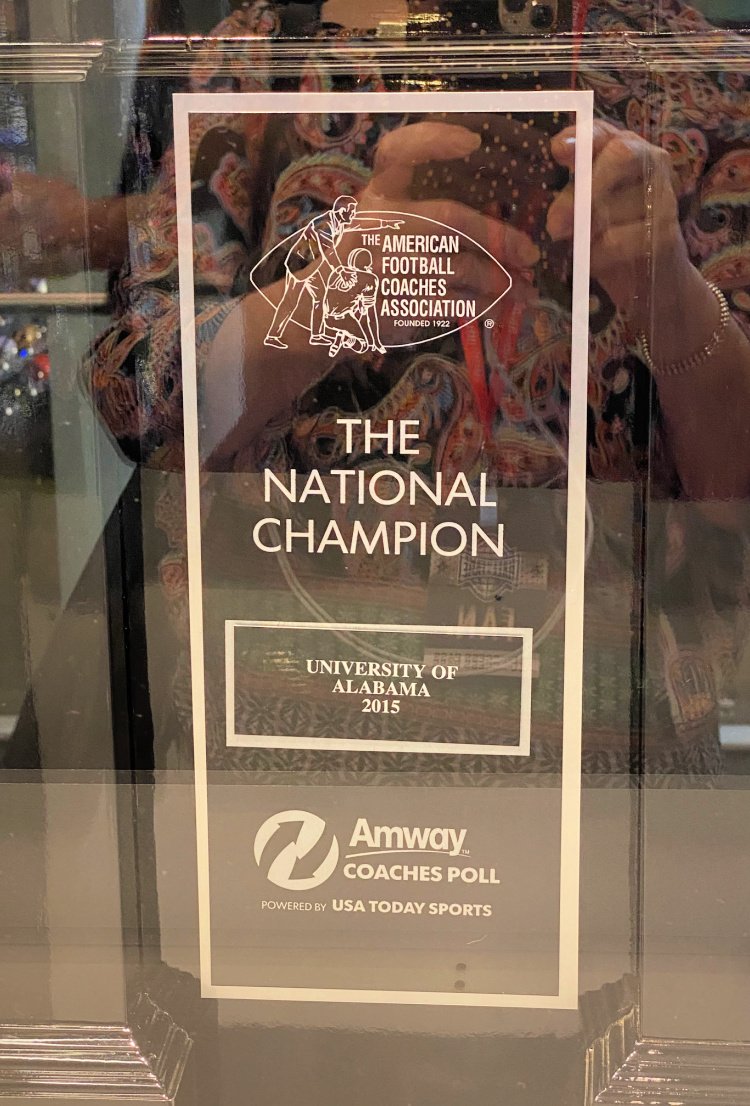 Of course a few of my favorites, included my team, Arkansas Razorbacks.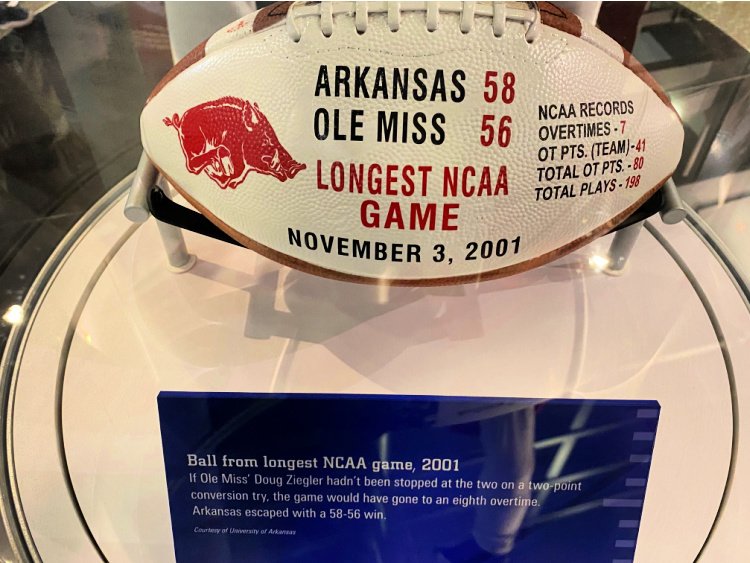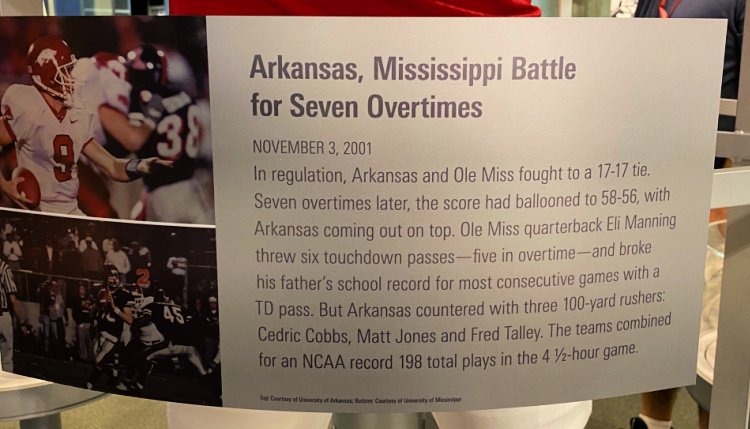 Visit the College Football Hall of Fame
The Chick-fil-A College Football Hall of Fame is a must-visit for anyone living in or visiting the greater Atlanta area. It's a Mecca for college football lovers that cannot be missed.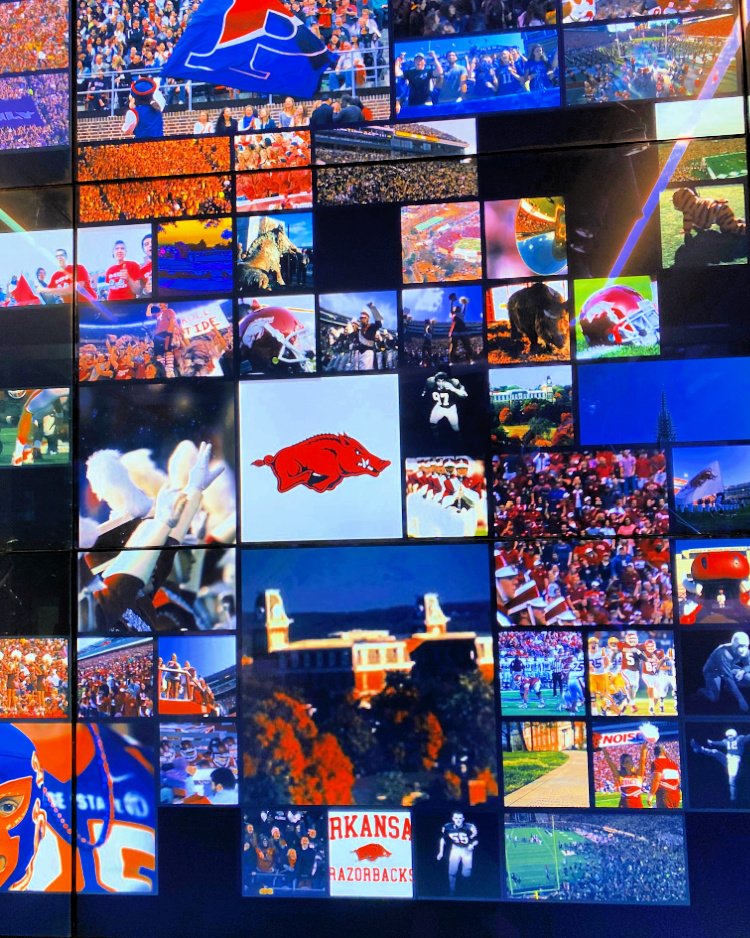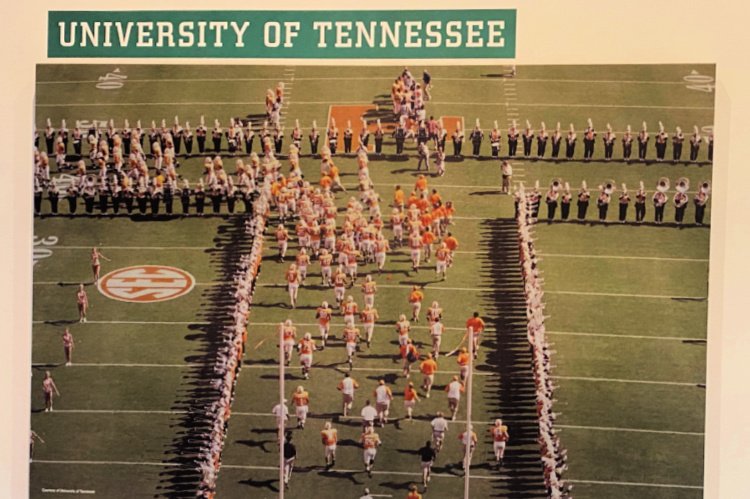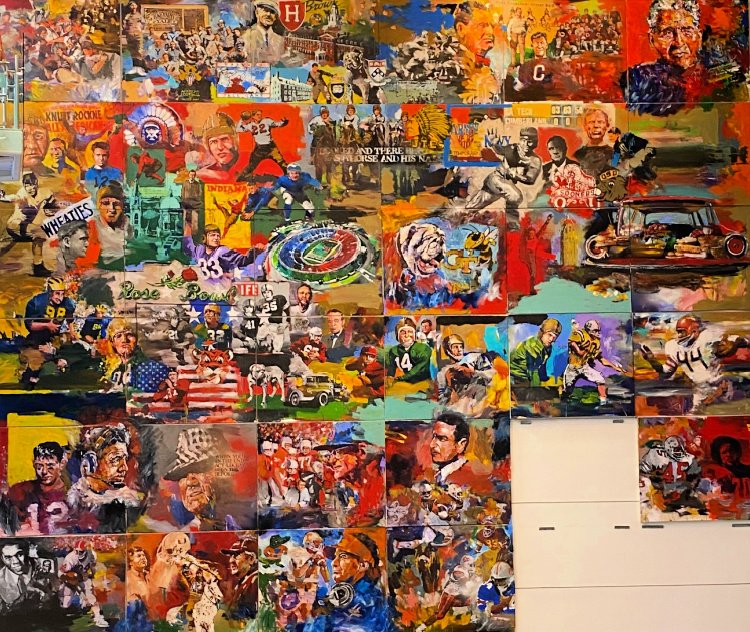 On our trip, we experienced a fully immersive experience, drawing us deeper into everything we love about college football, and it will do the same for you. So be sure to visit when you're in the area.
Even enjoy a game of cornhole before you leave.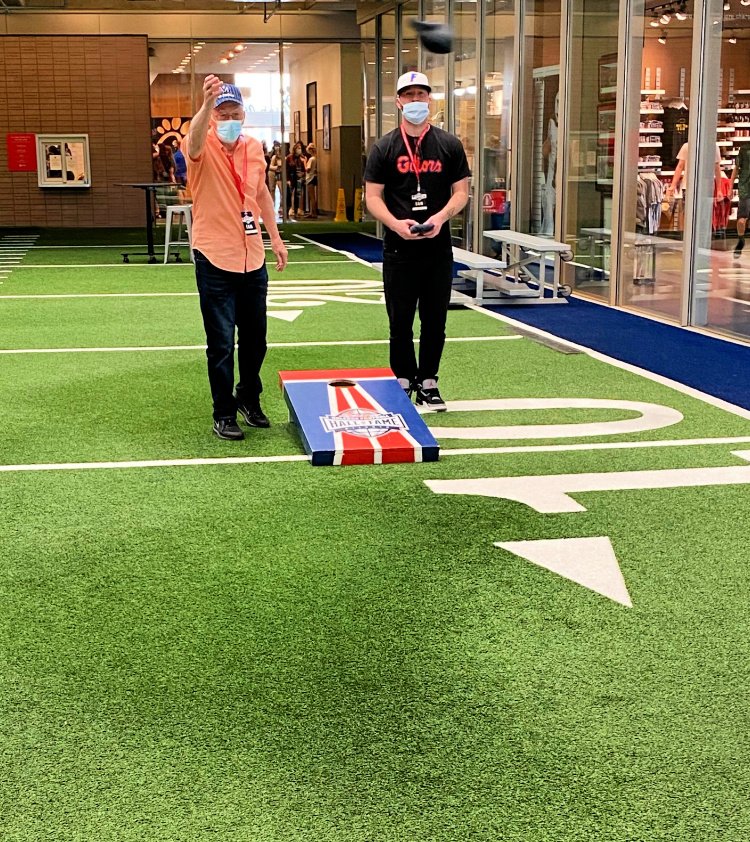 After your tour, walk across the street to Centennial Park, built for the 1996 Olympics.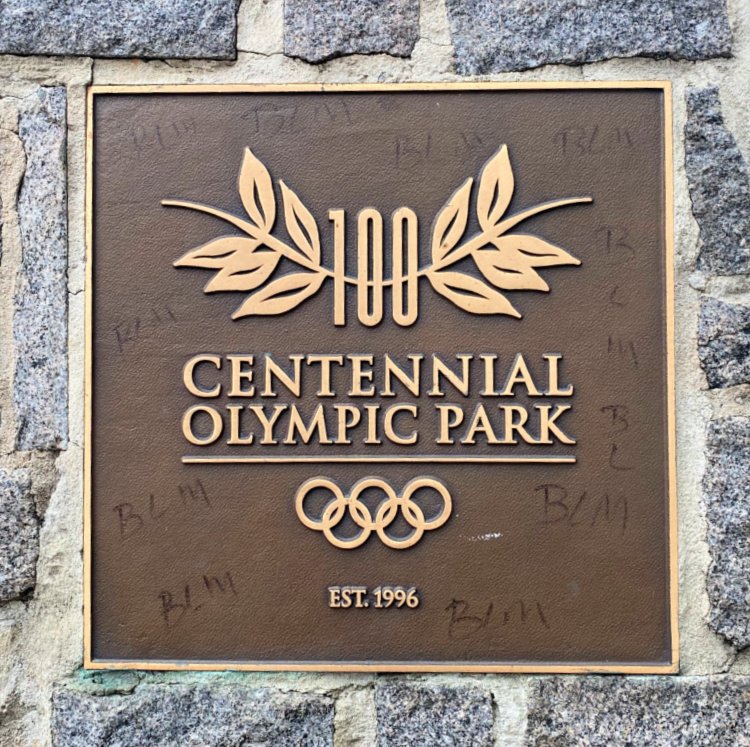 A little note here, we attended the Olympics watching a basketball and baseball game. We had walked through the park after watching the USA Men's Basketball team win, only about 30 minutes before the bombing.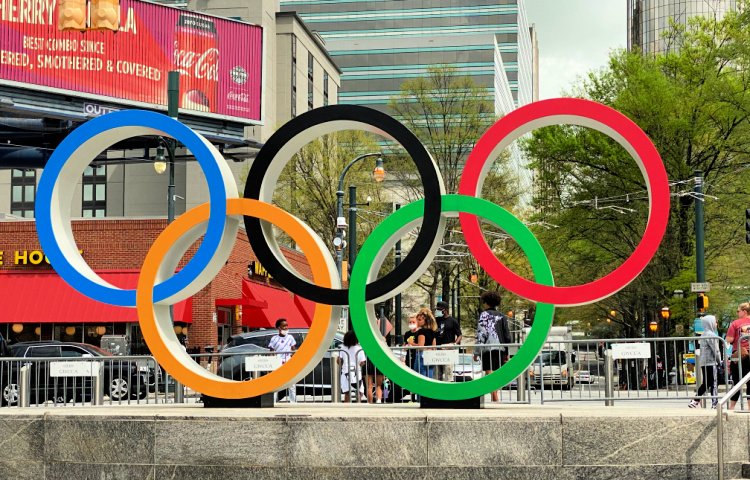 Then take a ride on the SkyView Ferris Wheel. Get a great view almost 20 stories above Atlanta.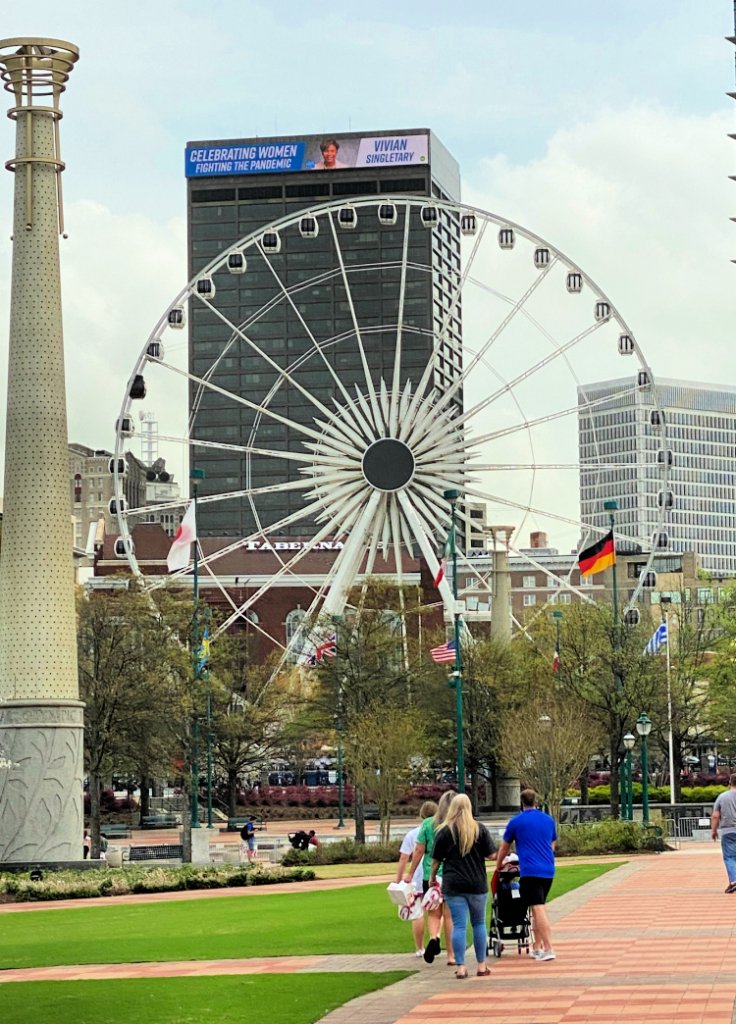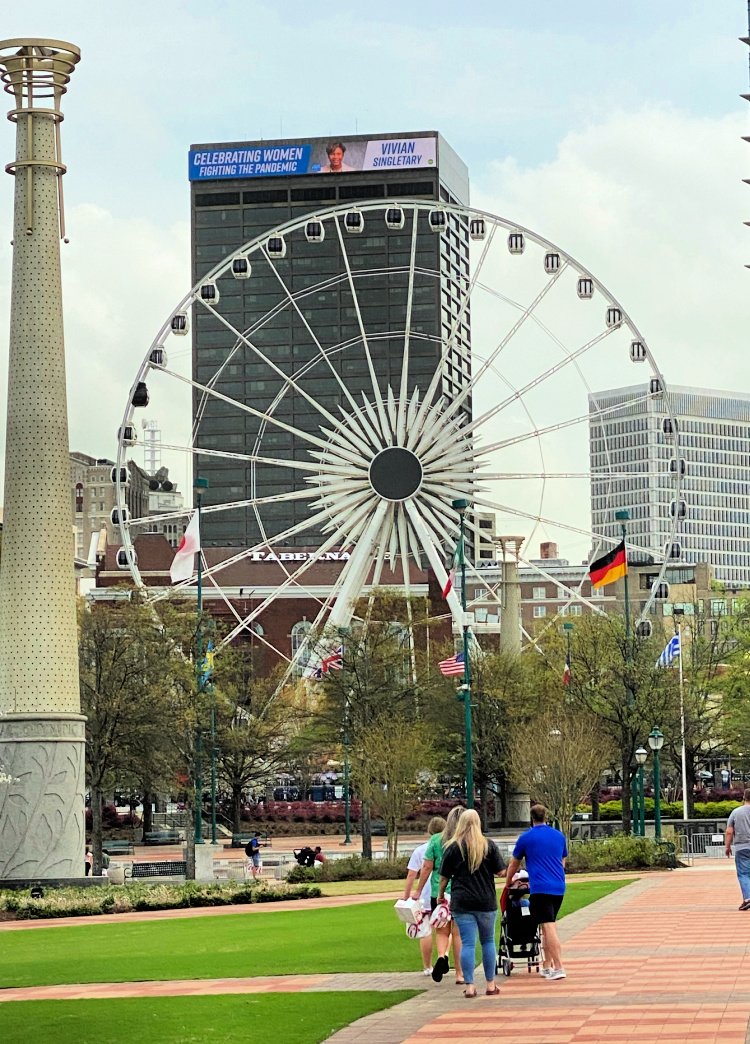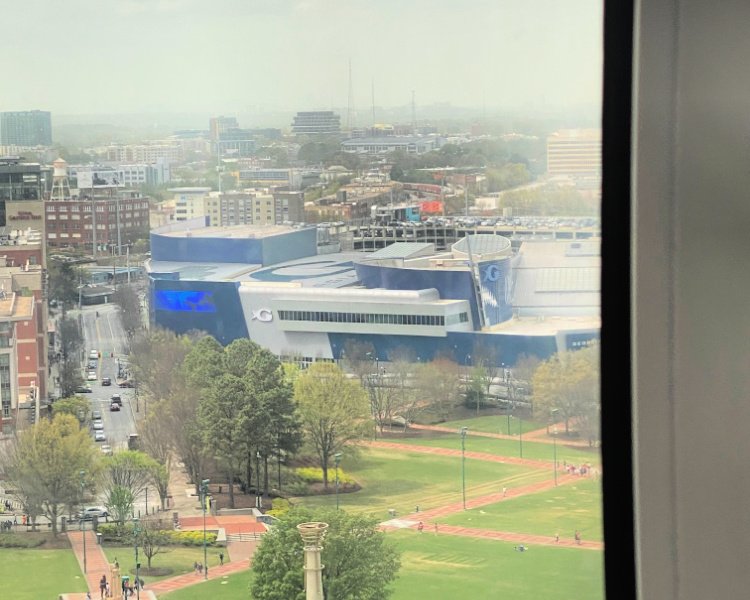 Remember to make a Pinterest Board for all of your travel ideas. And follow me.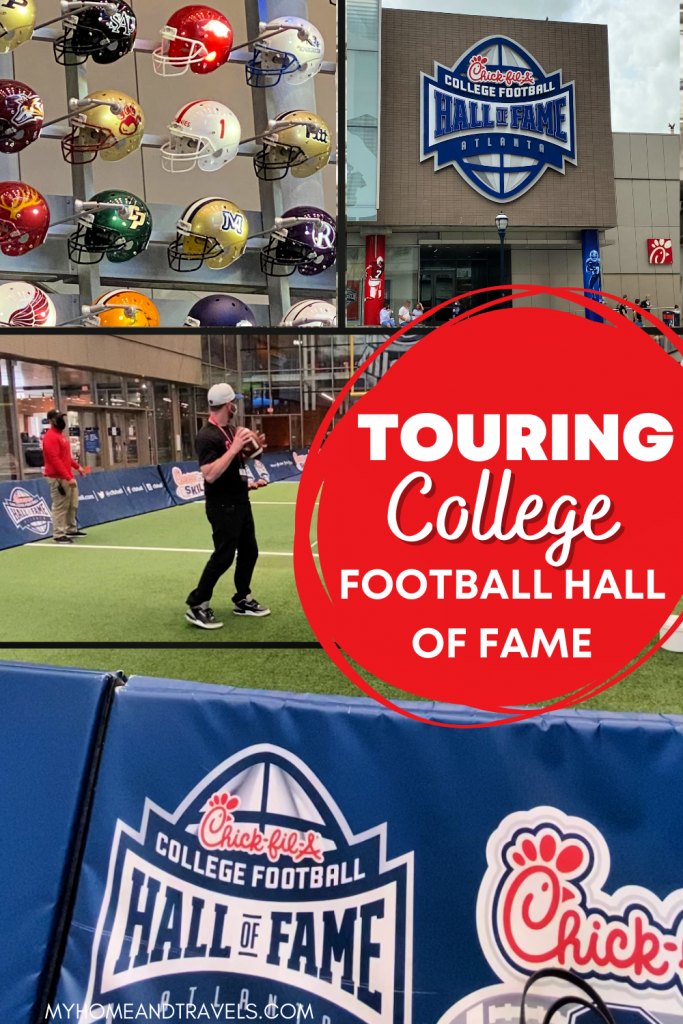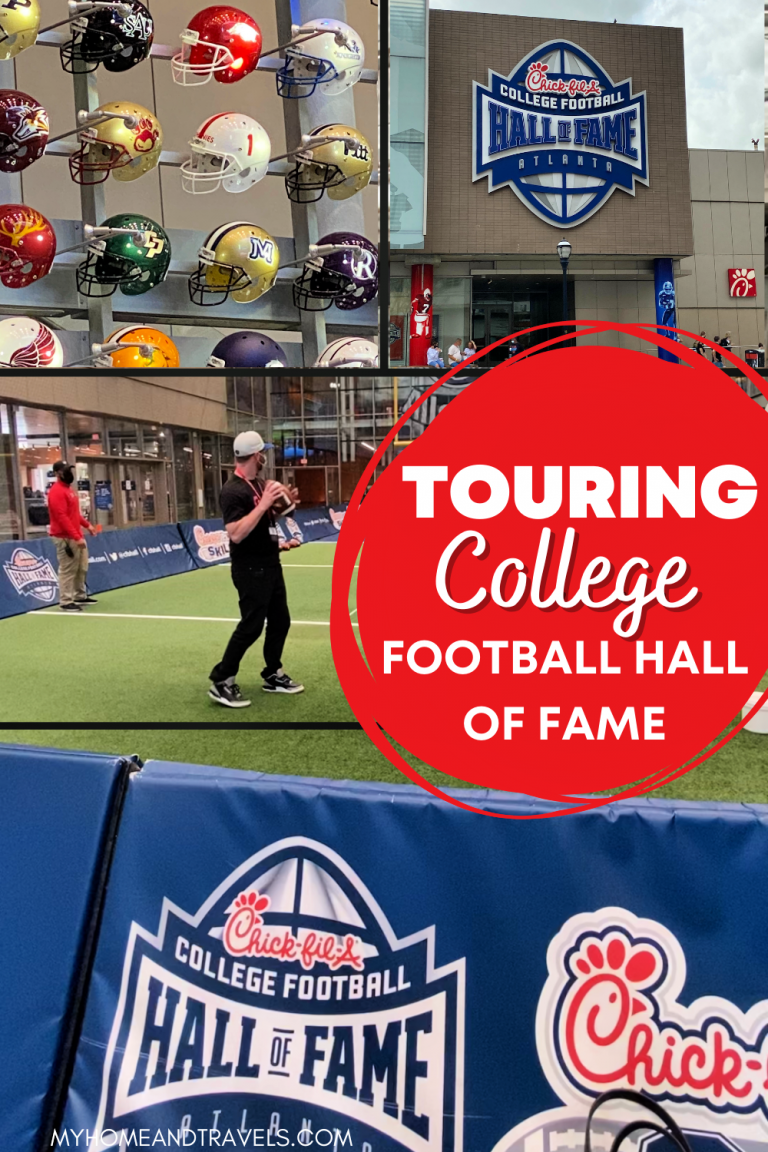 Another fun activity we enjoyed was a trip to the GEORGIA AQUARIUM – massive in size, fun for all. Purchasing a CityPASS makes the trip discounted.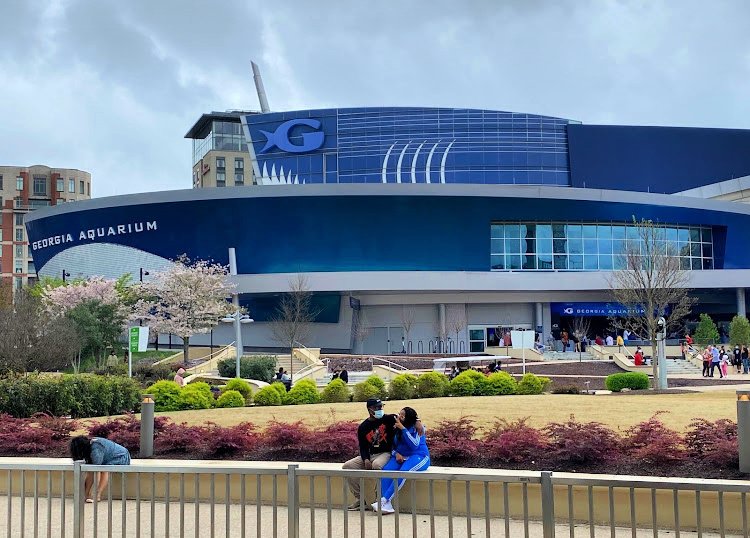 Watch for more Atlanta fun coming soon – favorite eats, Aloft Hotel Downtown, and drive time at Porsche Experience.
I've included affiliate links to Amazon for you to find some products easier. I may receive a small commission, but the price is the same for you. It just helps my blog out.
Happy Travels,
Rosemary