Meet Brandon Carruth – Christmas Decorator Extraordinaire
You know how I love Christmas and everything which goes with it, so to say I was excited about the announcement of The Great Christmas Shop opening again, was an understatement. Then I saw a workshop was offered and to meet Brandon Carruth – Christmas Decorator Extraordinaire, I secured a ticket.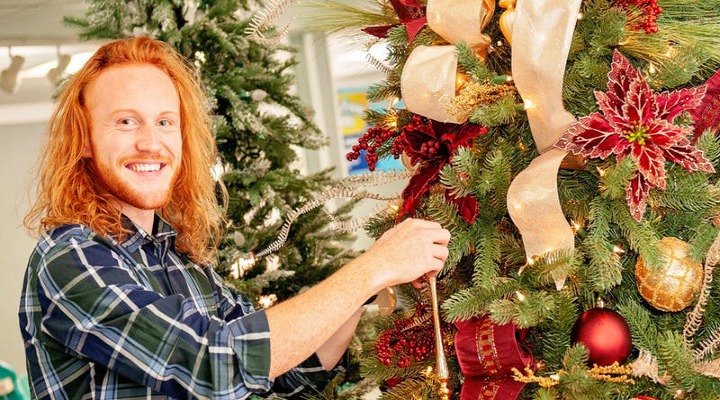 More about his classes later, so let's meet Brandon. He's the Owner & Creative Director of ChattChristmas and Co-Owner of Sleepyhead Coffee. ChattChristmas came to life as more people wanted that winter wonderland feel and all those magical feelings of Christmas in their homes or office, but either not enough time or talent, or both. Having a love of Christmas decorating since a child, helping his Mom inside, and Dad, outside, this love just continued to grow.
Of course Christmas is his favorite holiday and can't get over the feelings of the excitement he brings to anyone who sees his displays, or has them in their home. The "wows" and "awes" of people and smiles on kids faces is the most rewarding part of my work.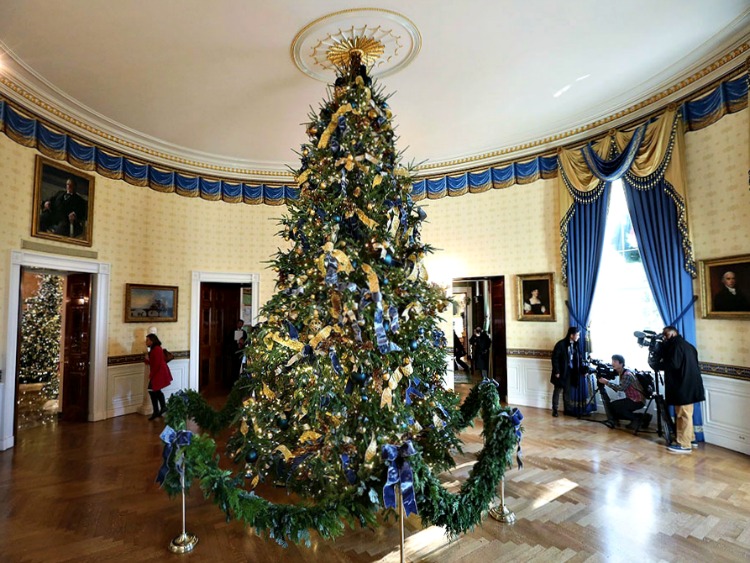 One of the first things I learned about him was he was invited to decorate The White House last year. A dream job I would love, and hopefully I will get to see The White House in real life this year, but still waiting on ticket approval. You apply for this "job" which is really volunteering, but I'm not sure anyone would pass this up.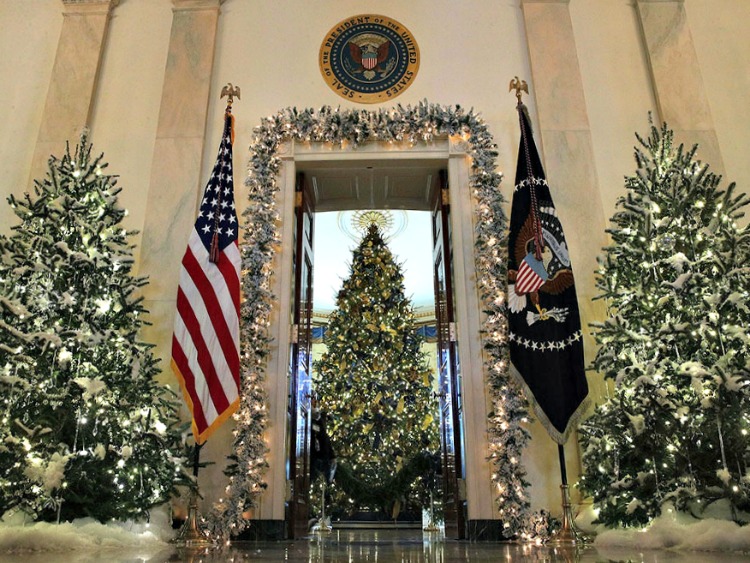 While at the White House, he made so many meaningful connections with other designers, learning a lot and getting advice from the friends I made last year.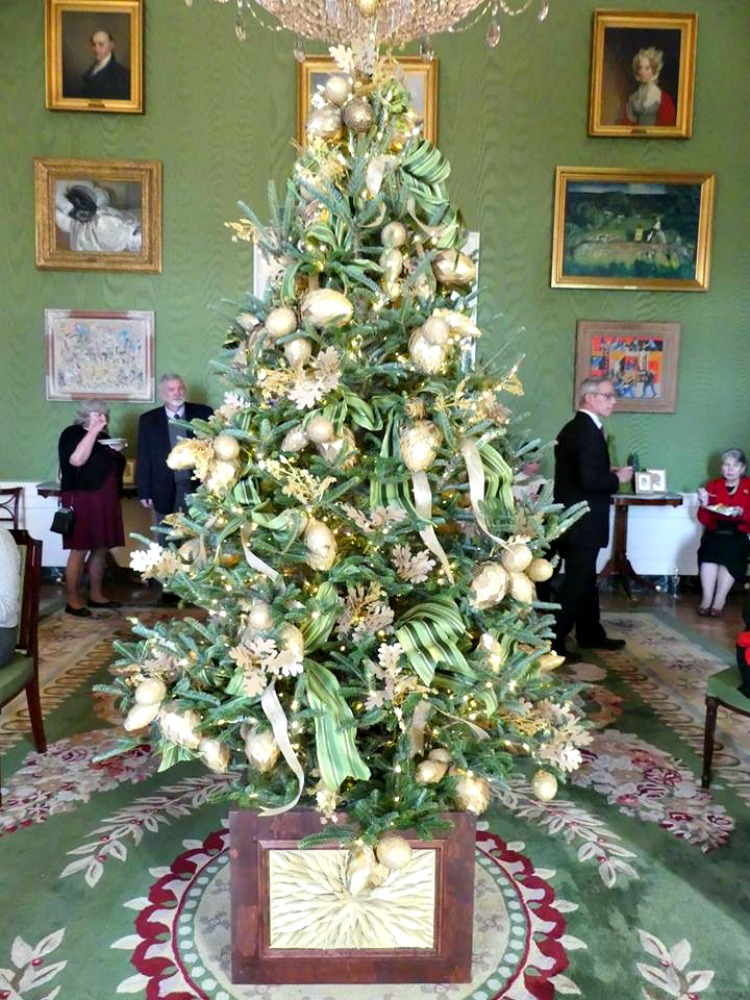 When asked about some of the current trends for this season, is some from last year is clear crystal ornaments and deep, rich greens and burgundy colors. Together or separate.
Something that has been trending and continues to do so are flocked Christmas trees. I love them so I'm glad to see I'm on trend again this year, as I was last year. He feels most things just seem to really pop on snowy trees.
When asked about his favorite designs from The White House "Gosh there's so many! Id have to go with Crystal. Last year in the Cross Hall at the White House the trees were decorated with hundreds of crystal ornaments then topped with loose snow and it fell on the limbs naturally and looked absolutely STUNNING".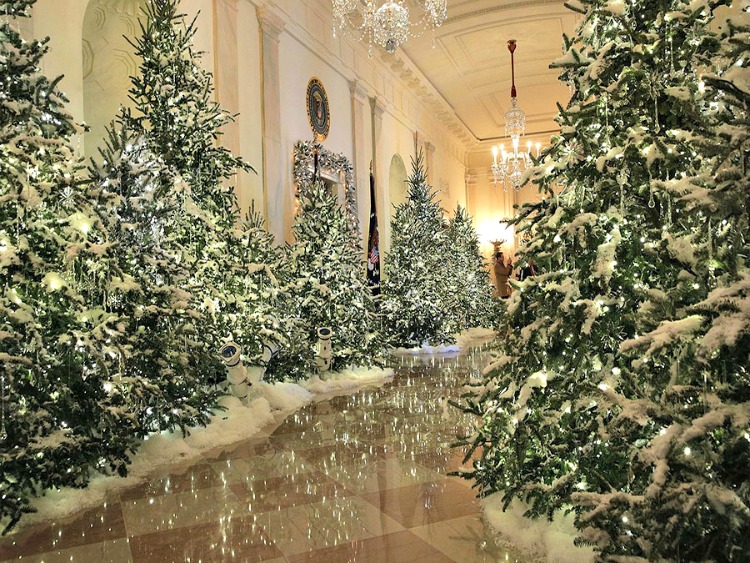 A favorite element he won't let go of is using grapevine wreath in a tree that has a natural theme like the Cabin Retreat theme I did last year. Using grapevine wreath really plays with the shape of Christmas trees and adds the perfect natural touch to trees, wreaths, or garlands.
How is his home going to be decorated this year? That is still in the works and will be done the week of Thanksgiving. I can't wait to see pictures.
Here's what he said about his upcoming workshops.
"In my tree workshops on November 3rd and on November 10th, I'll recreate a display that I designed in The Great Christmas Shop showroom sharing tips on creating the perfect tree topper, working with certain ribbons, and the best order to follow when decorating your tree. At the wreath workshop on November 3rd and 17th, I will recreate a wreath using the same materials used for the tree and explain ways to make the biggest impact."
You can contact The Great Christmas Shop to see if any tickets are still available, which are free. Reservations are required.
Several residential clients have secured him, along with doing the exteriors of Ruby Falls and Bluff View Art District.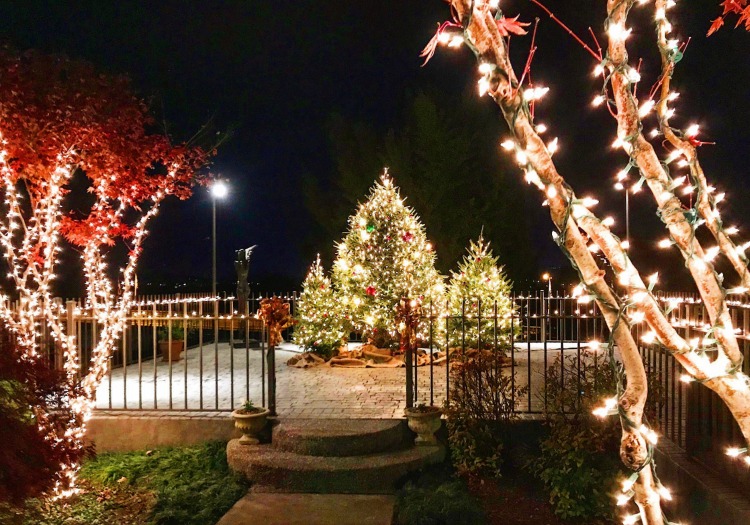 If in Pigeon Forge, you have to check out the candy theme at Crave Golf Club. Over 600 feet of garland which is twice the height of the statue of liberty, 20,000 ornaments many of which are hand glued for custom pieces, nearly 30,000 lights, and 85 Christmas trees. While this didn't require intense design, but selecting the perfect colors and placement for the elements used.
Beginning November 14th, The '12 Days of Christmas' series will begin with new videos on You Tube posted every Wednesday and Saturday all the way up to Christmas.
When he's not busy decorating or planning, you can find him at Sleepyhead Coffee. A mobile coffee cart caffeinating sleepyheads in the Chattanooga area. We provide coffee and pastries at public AND private events.
I'm sure after this November 3rd workshop, I will want to come home and put up my tree.
I hope you enjoyed meeting a Chattanoogan which shared his talents in The White House.
Follow Brandon on FaceBook to view pictures of his designs and keep with all his work and announcements.
I'm also registered for a wreath workshop so I'll share some tips with you on my own FaceBook and Instagram pages also.
Another favorite place to see awesome Christmas Decor is Walt Disney World. Here's a little of my trip last year.
I've included affiliate links to Amazon for you to find some products easier. I may receive a small commission, but the price is the same for you. It just helps my blog out.
Happy Travels,
Rosemary