Red, White, and Blue Flag Fruit Skewers
Are you looking for a fun and easy snack idea which is also a little patriotic? These Red, White, and Blue Flag Fruit Skewers are just that. Not only will they spark a little color on your party tray, but they can be made in a matter of minutes.
These are also a perfect kid friendly snack to make for your 4th of July get together or any picnic. Kids will love them.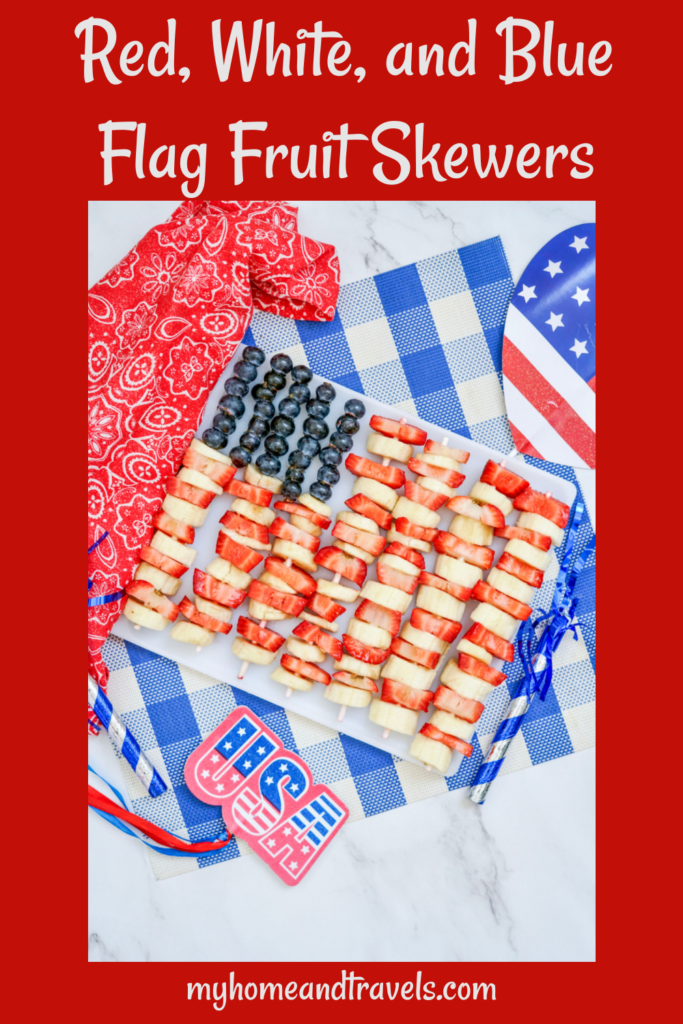 What do I need to make these Red, White, and Blue Flag Fruit Skewers?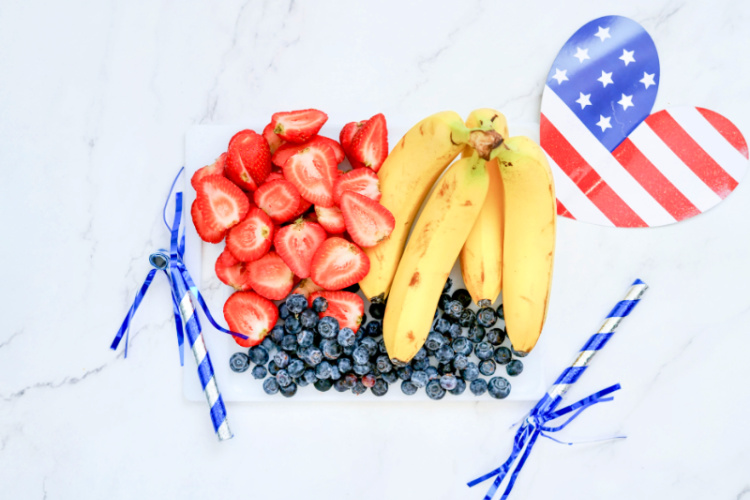 1 pound strawberries
1 pint blueberries
2 bananas
Skewers
How do I make Flag Skewers?
Strawberries – wash and dry, remove stems, slice 1/4" – 1/3"
Blueberries – wash and dry
Bananas – slice 1/4" – 1/3"
For ideas on how to make these, follow the photos.
Depending on the size of blueberries, place about 6 – 8 on 5 skewers then fill with bananas and strawberries. Cut 2 of the skewers off to insert into banana and strawberries.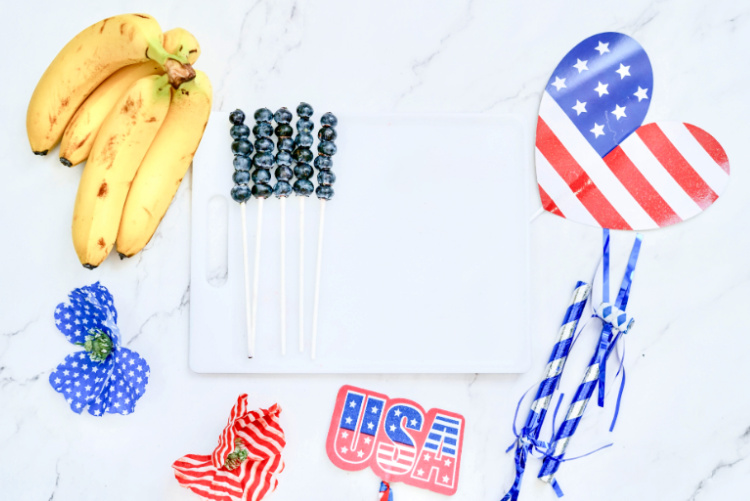 Alternate the bananas and strawberries on 4 skewers.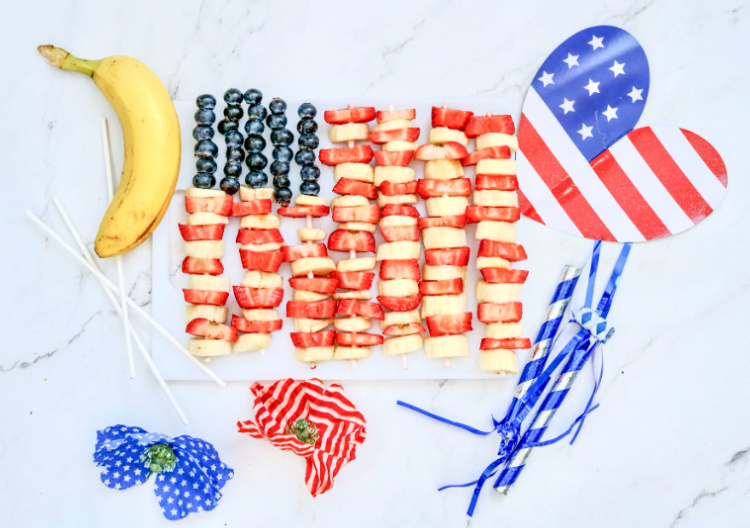 A simple hint – To keep your banana slices from turning brown, you can spritz with a little citrus juice such as lemon, lime, or orange.
Need a few more fun & patriotic ideas to serve?
Ice Cream Cones and Sandwiches with Sprinkles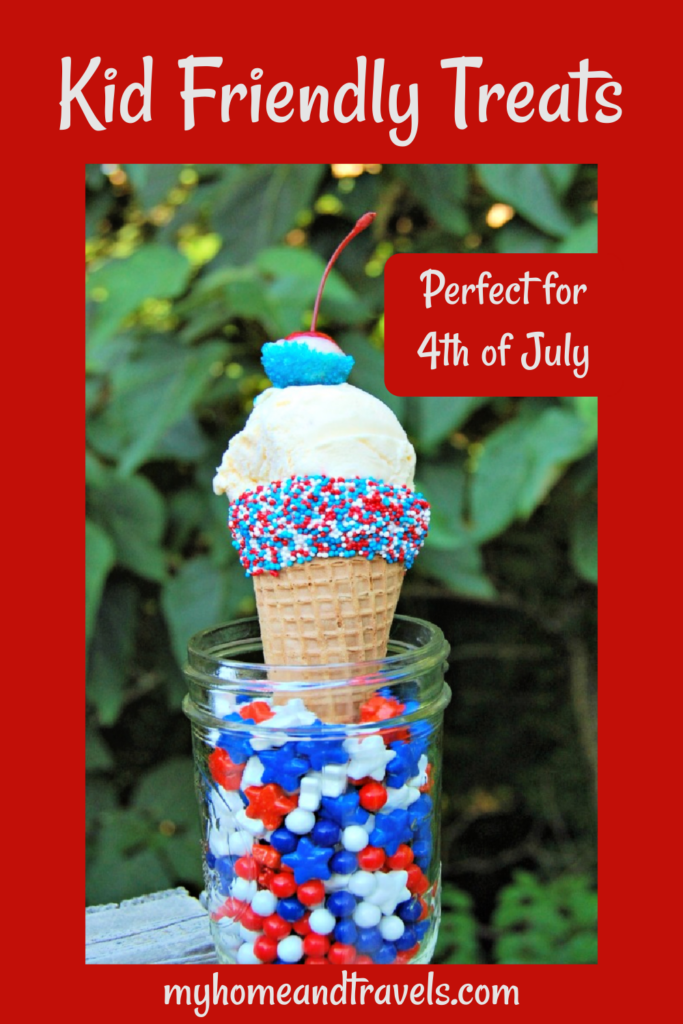 Red, White, and Blue Dipped Oreos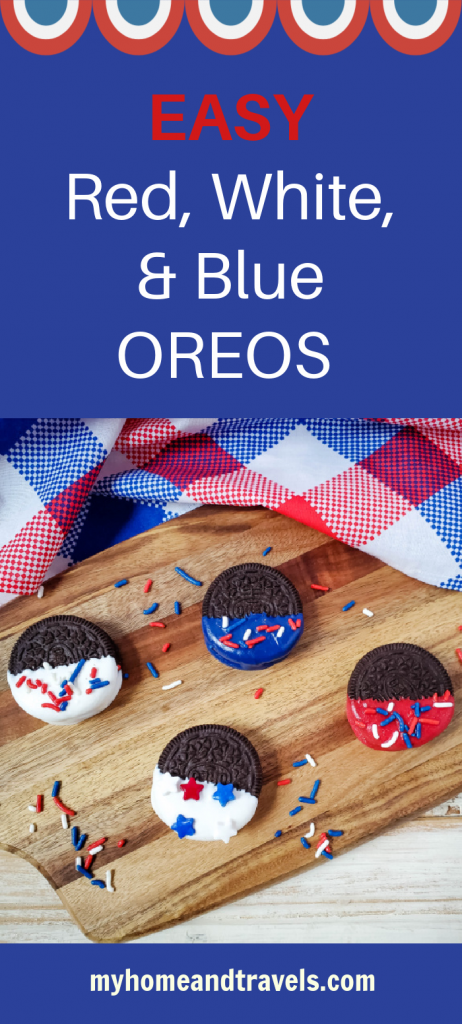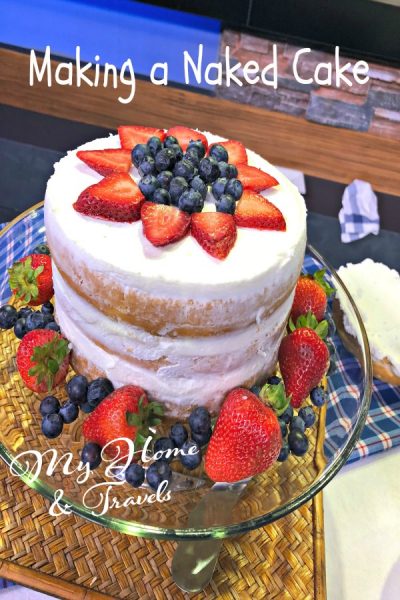 I've included affiliate links to Amazon for you to find some products easier. I may receive a small commission, but the price is the same for you. It just helps my blog out.
Happy Travels,
Rosemary