Cruising In The Fall to New England and Canada
When you mention you are taking a cruise, you usually get a response of how much fun it will be in the warm sunshine and visiting a tropical island. Well we are doing it a little different while Cruising In The Fall to New England and Canada this time. We are heading North to Boston, Bar Harbor and Portland, then onto Canada to Halifax and Saint John.

Cruising in late October, we may miss some of the peak colors, but the price we got on this cruise from Royal Caribbean couldn't be beat for nine nights on Anthem of The Seas. Not only is this our first cruise with Royal Caribbean, but it will also be the largest ship we have tried.
I have already checked the temperatures and from Boston north the average high is in upper fifties to low sixties. I'm actually looking forward to the cooler temperatures especially after the HOT weather we've had here the last few weeks. Hoping there won't be too much rain and fog to hamper our views though. It would be nice to catch a whale sighting.
These are all new areas for us to explore so with having longer times in each port will be great. Sometimes you only have five to six hours and that doesn't always give you a lot of time. One of the biggest problems will be there is so much to do in each port, it will be hard to choose our top picks. Massachusetts and Maine are places we have often talked about going to, so we are even thinking a road trip in the future will be needed to see what we want to see again, or even miss from the cruise.
With contacting the local Visitor Centers, I have received brochures about most stops. Of course you can find all of this online, but I'm so old school, I love having a brochure in hand to look at. Many times when visiting a city especially for the first time, we look at doing a tour. If you can find a hop on – hop off, these are great as it can get you around a lot of the area. If traveling by car, this also cuts down on a lot of parking which can be hard to find, or expensive, or both.
You have to know another big highlight of the trip will be the food. Being a huge seafood lover and especially lobster, or lob-stah as I've heard it called, I'm already scouting out the best places to try. Wonder how many ways I can find lobster prepared? Oh and in Boston, the chowder will be having a lot of taste testing.
Another difference will be in packing. As I'm an overpacker, I have tried to streamlime my wardrobe with using a lot of black and white, but I can't imagine being in New England and not wearing colorful sweaters. I'm sure layering will be the best way to dress on most days in port.
I did learn from the last couple of trips that if you roll your clothes, they will take up less space. I've also heard so many talking about using cubes for packing so I'm considering ordering these to try this time. Who has a cube suggestion?
Along with the nine day cruise, plans are to be in New York City for a couple of days, so that means more clothes. There is paid laundry on the ship available which can be expensive but may be necessary to avoid having extra clothes to pack. I have found Wrinkle-Release to be my friend on trips.
As I mentioned, this is a new cruise line for us to try and The Anthem of the Seas looks fabulous. Some of these cruise ships are like small cities on their own.
See that little thing on top – that's the North Star you can go up in. I'm going to try and be brave and do it.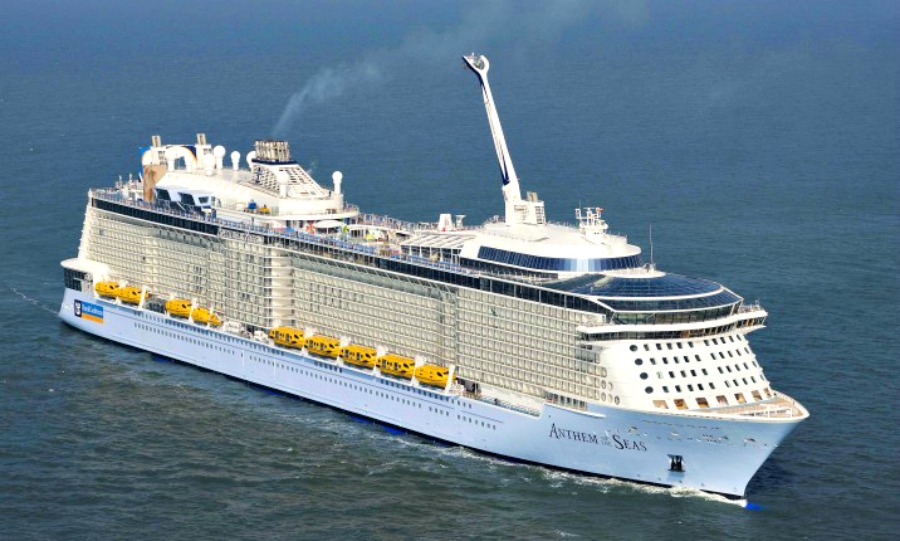 Being launched in 2015, it's also one of the newest ships we have cruised on. Here's just a few facts:
Up to 4,905 passengers
1500 crew members
2,090 staterooms
18 decks
A few first at sea: Ripcord by IFly, North Star, Bionic Bar
Multiple optional restaurant choices
I'm anxious to see the Bionic Bar mix me a drink.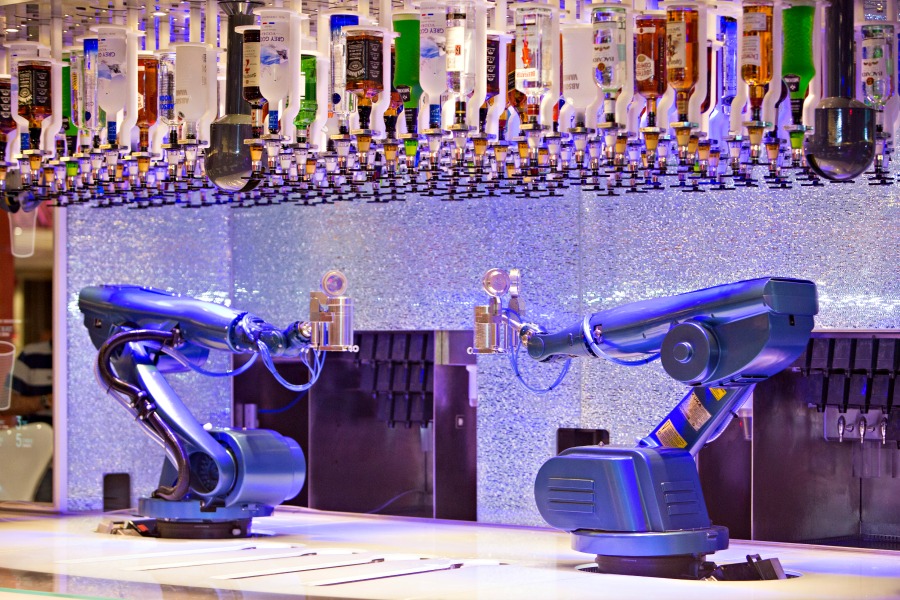 Have you ever cruised in cooler weather? Many have traveled to Alaska which can be cooler even in the summer time.
It sounds like I have some shopping to do as I'm making final plans. Stay tuned for more details as we continue planning the cruise itself, ports of call, and our visit to New York City
Make sure to follow along on Pinterest too.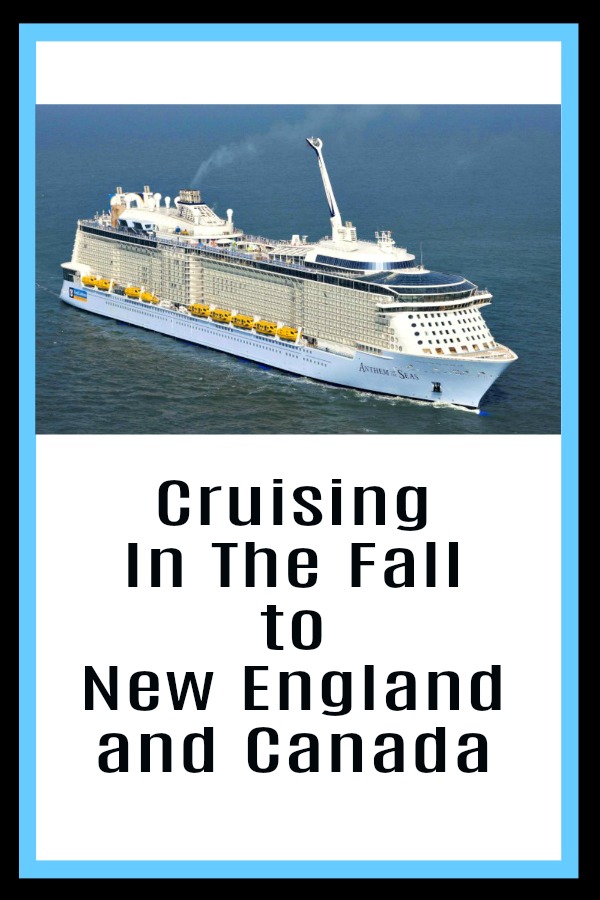 pictures used with permission from Royal Caribbean International Press
I've included affiliate links to Amazon for you to find some products easier. I may receive a small commission, but the price is the same for you. It just helps my blog out.
Happy Travels,
Rosemary