You have my permission if you need to print this off and pass along as a hint! Would it help?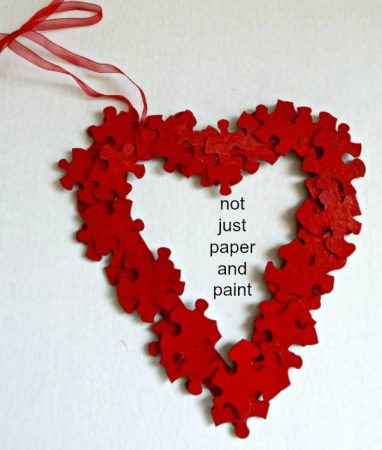 What's your memories of Valentine's Day? In elementary school we would make our own mailbox then bring usually store bought valentines for everyone in the class. Then probably cupcakes, cookies and cokes were served. As I got older a heart shape box of candy was the thing to get from a special someone.
Some wait for those roses (but too expensive to me on this day), lingerie, and a night out. We have tended to stay in as most restaurants are so busy and it's not like we don't go out together often. One advantage of older life – no babysitters to find.
I wanted to give you a few ideas for celebrating around the Chattanooga area.
Do you ever think of Valentine's Day and not think of chocolate?
The Hot Chocolatier is all about everything chocolate. From a heart box, truffles and chocolate covered strawberries to chocolate covered marshmallows and Rice Krispy treats for the kids, all sizes, types and prices are available. According to the manager Sarah, it is better to order in advance so you can be guaranteed you are able to get first choice. For hours, how to order, and location, check out The Hot Chocolatier.
Another favorite place for chocolates is Rembrandts at Bluff View District. This has been one of those places for grabbing coffee and dessert when downtown, but they go into full gear plus more at this time of year. It's not too late to visit them and place an order. Maybe even think about visiting Tony's Restaurant or Back Inn Cafe for dinner.
A new restaurant on the Chattanooga scene is Rodizio Grill. I can tell you it's not just a meal, it's an experience. We dined there last week for my birthday and will be back. They are planning on adding a few special items to their normal menu for Valentine's Day including a variety of chicken and shrimp. Reservations are highly recommended not just for this day, but anytime. John, the manager, said look for some new promotions coming in March. For a menu and hours, check out Rodizio Grill.
For dinner or wine, Georgia Winery is your place. As of this posting there were just a few available reservations. for Valentine's Wine Dinner (2/13): This Valentine's Day, skip the flowers and candy, and give your sweetheart an experience they will treasure for a lifetime. Join the Georgia Winery for their Valentine's Wine Dinner. Featuring a 4-course meal paired with their handcrafted wines! Have you done a tasting there?
For another entertainment idea, do you dance? Dance Tonight is offering a one hour Couple's Group Class for slow dancing on Friday, February 12 at 7:30pm for $20 per couple (reservation only). There's also Gift Certificates available for purchase here.
For a unique experience, consider having Choo Choo Chorus serenade your loved one.
For the most relaxing experience, go for a couples massage or of course purchase a gift card from Massage Envy from either location in Hixson or Hamilton Place. They are offering a free Whish gift set with the purchase of $100 in gift cards. Call 423-855-8686 or 423-877-3000.
For a quick pick up of flowers, I love Fresh Market. There's always a variety with great quality at a good price. There's a lot more flowers out there besides red roses.
If there's a Tim Tebow fan on your list, he will be speaking at Athens Chamber of Commerce Banquet on June 25. Tickets are available for $50 each. Mine are already in hand.
You may not think of Barn Nursery for Valentines Day, but not only do they have an assortment of plants plus some "grab and go" flowers. Do you want to send a special message on the largest Valentine outdoor sign? For a chance for your message to be shown, email your message with 45 total spaces or less to LoveNotesTBN@gmail.com
A few more things coming up is a Make & Take on 2/13, Ladies Night on 2/16, and Miniature Garden Make & Take on 2/20. For more information, call 423-698-2276.
Another fairly new restaurant is The Feed Co Table & Tavern. Offering a special on Valentines Day starting at 5 there will be three seating times (5, 6:45 and 8:30) by reservation only for a chef's dinner. Only 20 reservations per time slot is available. There will also be live music and a great menu. Brunch is also served on Sundays. Great food in a relaxed atmosphere – I'll be back.
If going out on Valentines Day isn't in your plans but you still want to show that special person you care, almost all restaurants and shops have gift cards available.
Whatever plans you are making, don't wait until the last minute. Remember, it is the thought that counts.
So do you have plans made? What are they?
For a couple crafty ideas: