Covering Up Those Ugly Wire Shelves – Wire Shelving Hacks!
Are you ready to take the next steps to cover up those ugly wire shelves? You're in luck! This is a simple and easy DIY project that takes minimal time and effort. You're going to love these wire shelving hacks that make DIY your closet so simple and easy!
Is it just me or does everyone think all of that wire shelving which is common in all closets is ugly? And sometimes not functional? Covering Up Those Ugly Wire Shelves is easy and cheap. (and a super simple way to solve your own wire shelving problems!) The total cost was about $12 for supplies. I have included a few links to make your shopping easier. I do get paid a few cents from each sale – thank you.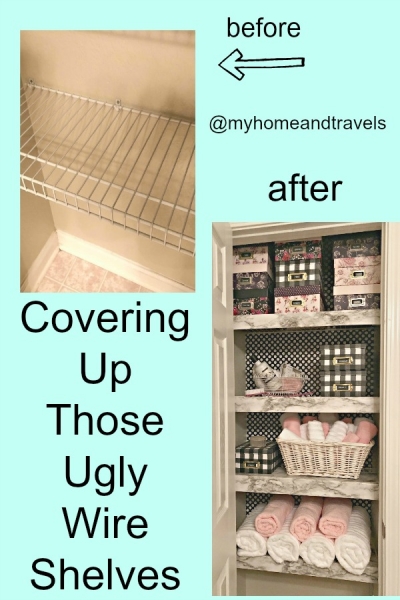 Covering Up Those Ugly Wire Shelves – Simple Wiring Shelving Hacks
Wire shelving can be great but there are times when it needs to just be covered up. Why not make a DIY shelf cover to make it look better?
Many times if you are storing small items and bottles on wire shelves, they will not set in a sturdy manner. This is another reason to line them.
How do you hide wire shelves?
The first step is cleaning it out and organizing it. I used photo and storage boxes for most of my items. More on this later.
Whether you live in an apartment or a house, seems like finding a better way to store and organize is always trying to be figured out.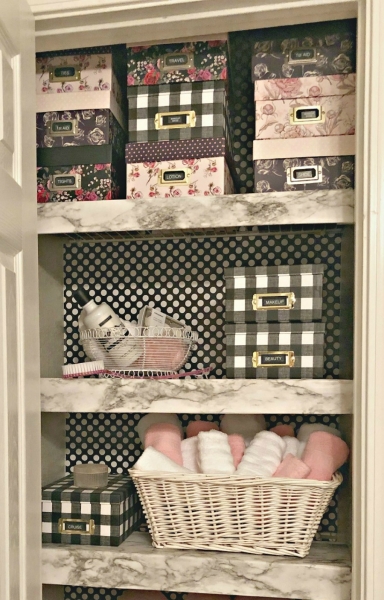 I have seen several ways of covering up the wire shelves or just lining them. I chose to cover the complete shelf area and front. **NOTE here – Mine was a bit modified due to the closet opening.
There are a lot of ideas out there for covering the shelves or even just lining them. This is what worked for me.
Wire Shelving Hacks to Cover With Ease
Take everything out of your closet before beginning.
Measure the wire shelf area in both directions and also the drop-down portion. Cut your foam core board to this. These sheets are only $1 per sheet at Dollar Tree.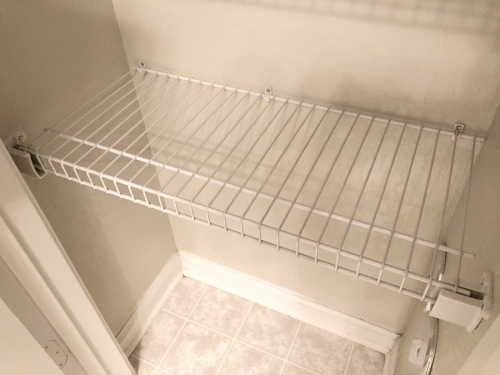 Mark your foam core board to these sizes.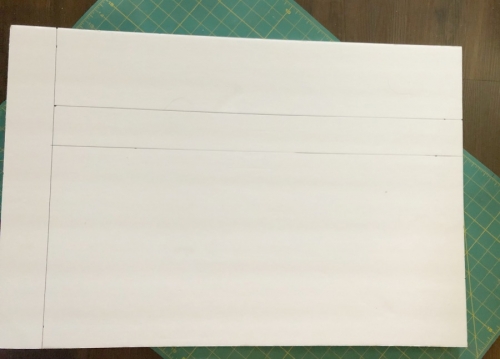 .Then cut. This thinner can be cut with heavy scissors or I like a rotary blade.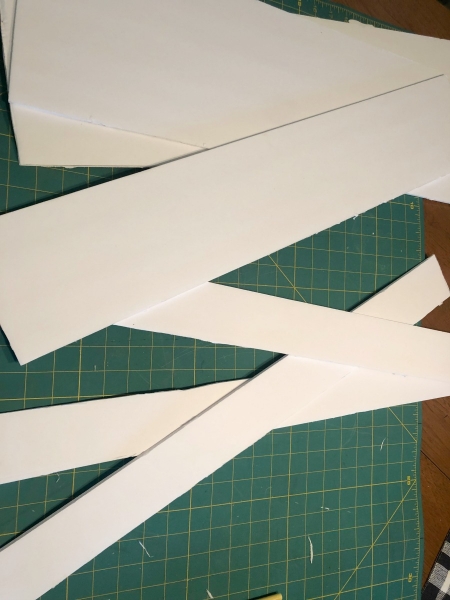 Using white duck tape, which I purchased from Dollar Tree, attach these two pieces together to make an " L" shape. Any type of packing tape would work as well.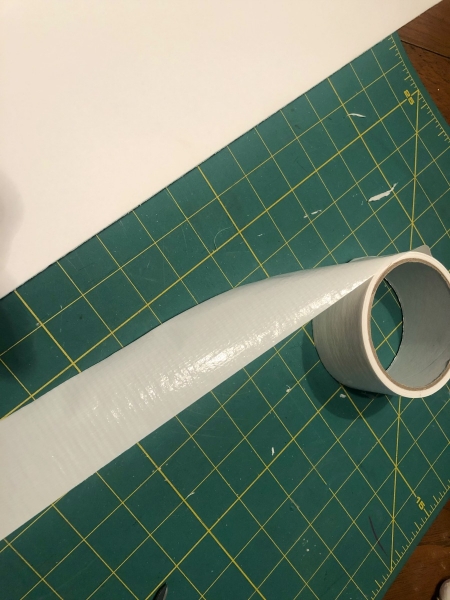 To add a bit of sturdiness, I also applied a thin line of hot glue using my Ryobi Hot Glue Gun.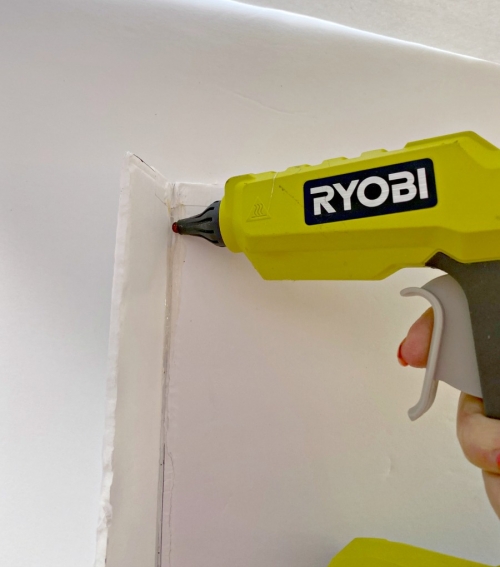 It's amazing how much this glue gun comes in handy.
You could stop there for a plain white shelf cover, but remember I wanted a pretty closet so this marble Duck Brand Easy Liner was the thing that would work for me. There are so many choices of colors and designs in Duck Brand Easy Liner, you can find one to match your decor.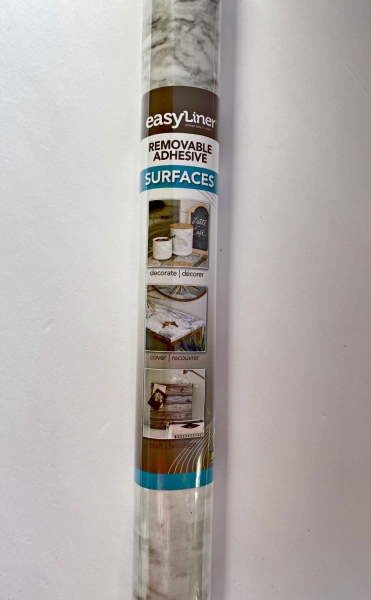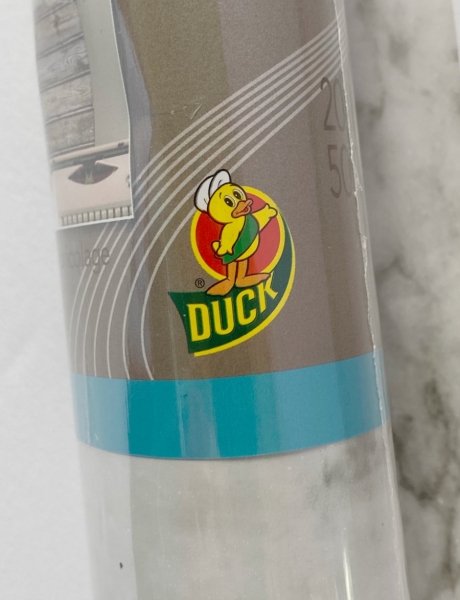 It took less than a roll of this paper so you have some left to do other closets.
I covered just the top and front of my shelf cover since the bottom side didn't show.
Cut your paper about 1 1/2″ larger than your shelf. Just wrap around as you would a package.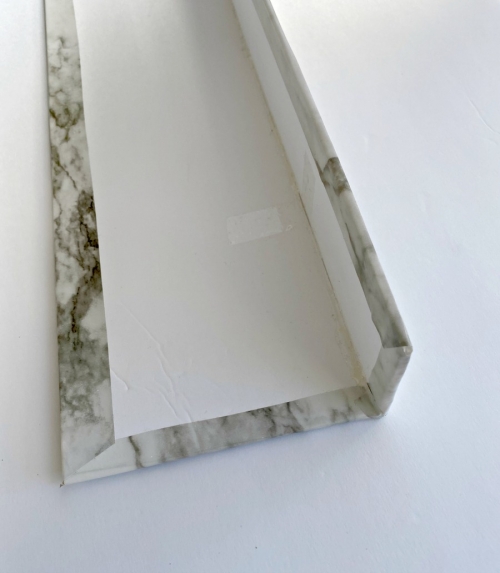 No more ugly wire shelves. Using the photo boxes on the top shelf also maximized the wasted space.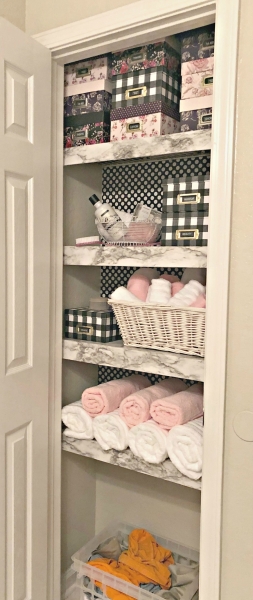 But, I decided I didn't like the beige background of the closet. Now, what to do?
Simple Closet DIY
Since we are in an apartment, I wanted a more temporary look. And, if a year or so I may want another look.
Using a roll of wrapping paper I had on hand, which had been picked up at Michaels, I had my wallcovering.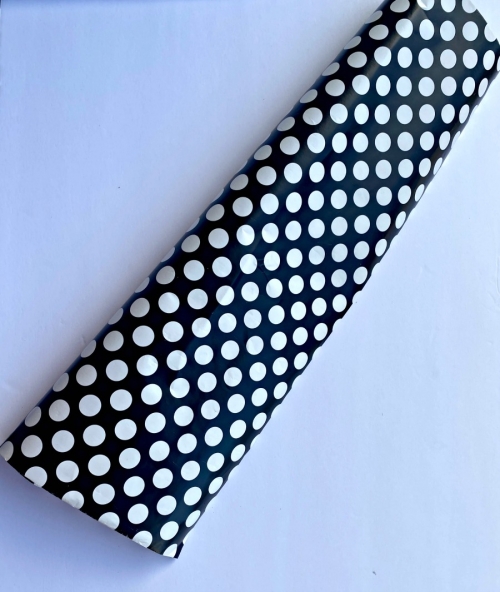 To make the job easier, I chose not to remove the wire shelves, but just cut each piece to fit between each of them.
I placed a Command Strips for Posters in each corner and applied the paper.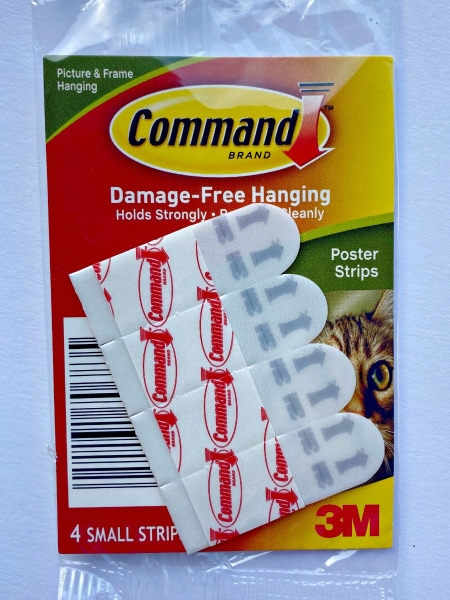 Now doesn't that look better?
More Fun Ways to Style a Small Closet
Rolling towels instead of folding gives a more pleasing look.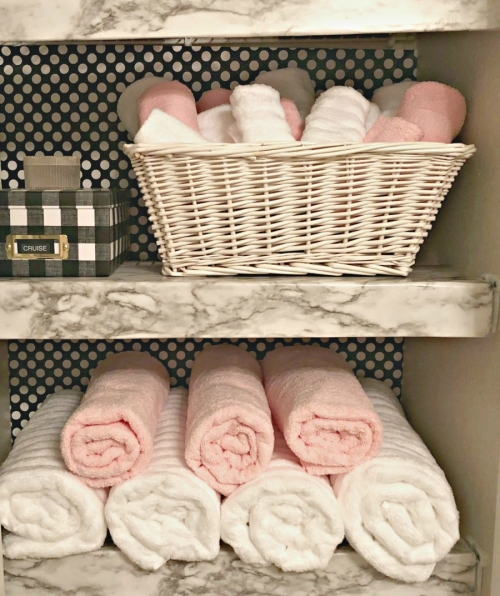 Using an assortment of photo and storage boxes, it was easy to organize miscellaneous items. Remember to label them.
Think about items you want handy, but not really used every day.
Can you paint wire shelves?
You can! If you need to change how they look entirely, why not paint them? It's a simple way to add a bit of color to a small space as well.
What Items Do You Store on Closet Shelves?
Think about items you want handy, but not really used every day. These are a few items to store in your closet.
My husband's ties – these aren't worn that often but needed.
First Aid items
Travel items
Makeup bags
Extra makeup
Hosiery
Cruise items
Manicure and nail polish
Since this was in the bathroom, no photos or papers were stored since they would absorb the humidity.
Watch for these boxes on sale at Craft Stores. Maybe one of these days I'll get all my photos organized as well.
**Note here as I said I had to modify mine. I would suggest you try making one shelf before all of them. Due to the opening of my closet, I couldn't place a completed shelf inside it. My solution was to cut down the depth of the foam core board. All of the surfaces were going to be used to store boxes and towels, so this still had the visual effect I was going for.
If you have any Ryobi tools, the same battery works so no need to purchase a new battery.
Now the pantry is next. This time a wire shelf is coming down!
Do you have any other tips for covering up wire shelving? I'm all about learning even more wire shelving hacks!
More DIY home projects
I've included affiliate links to Amazon for you to find some products easier. I may receive a small commission, but the price is the same for you. It just helps my blog out.
Happy Travels,
Rosemary