George H.W. Bush Presidential Library – Take a Tour through Presidential History
If you find yourself in the vicinity of College Station, Texas then stopping at the George H.W. Bush Presidential Library to take a tour through presidential history needs to happen. With so much amazing history and interesting information under one roof, it would be a shame to miss out on the opportunity to visit and tour.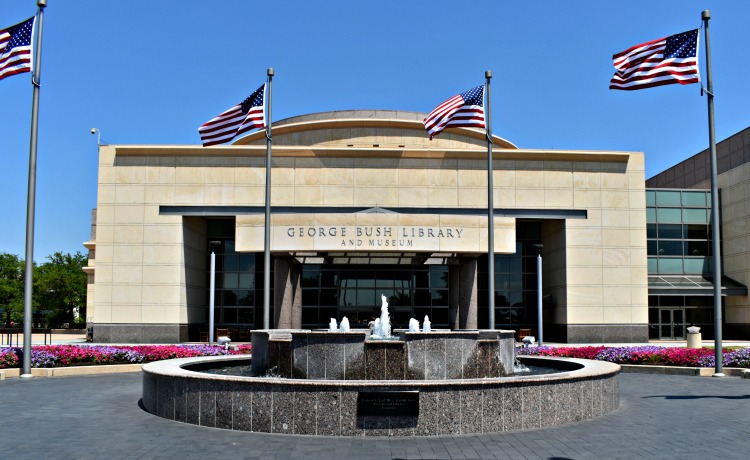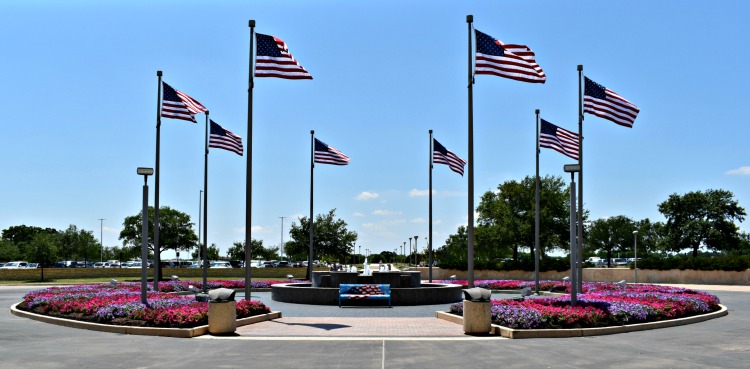 Our visit was shortly after the passing of Barbara Bush so we also tied in a visit to her grave site as well. Everyone could sign a book and make a note to the Bush family about their memories of Mrs. Bush. We were told several displays had been updated since her passing.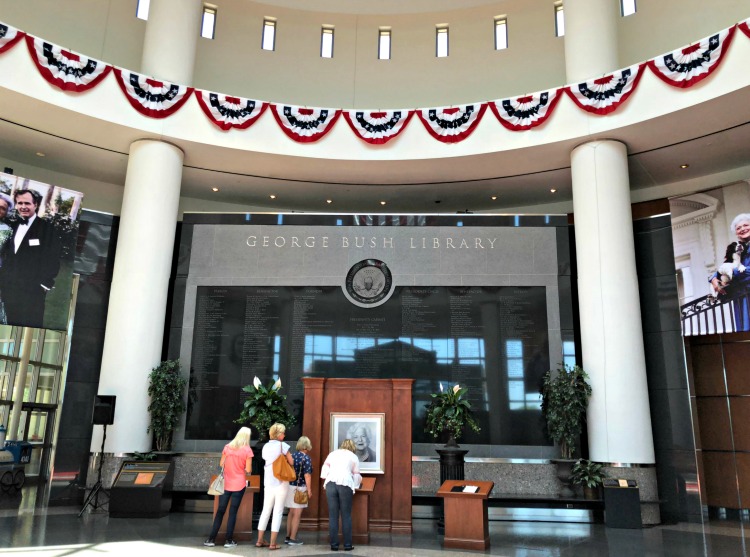 George H.W. Bush Presidential Library – Take a Tour through Presidential History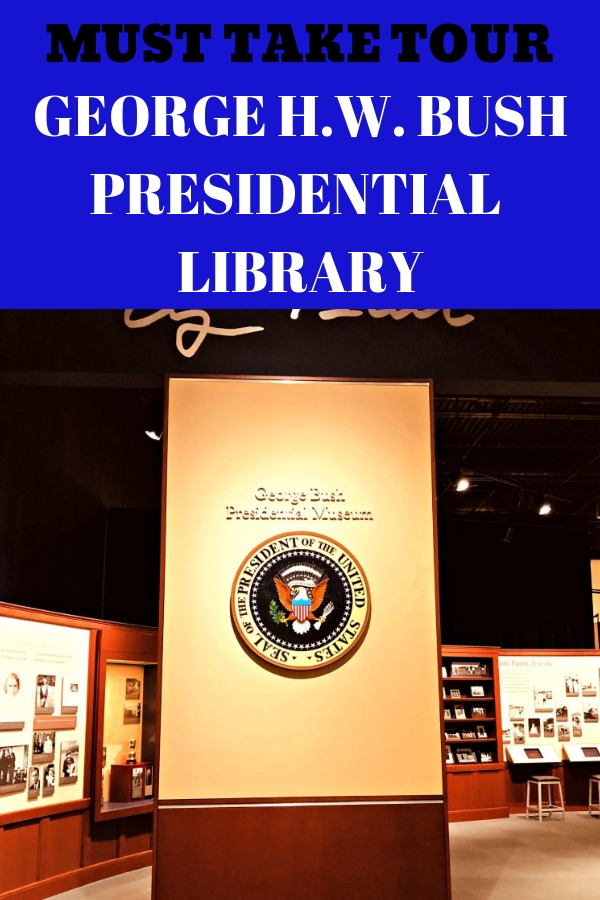 The purpose of the George H.W. Bush Presidential Library is to remember the 41st President and his legacy and time in office. The library does a great job of also providing a ton of great educational information to the community and surrounding areas as well.
Once you decide to visit the library, there are so many things to make certain to see and do!
You can even pretend you are President.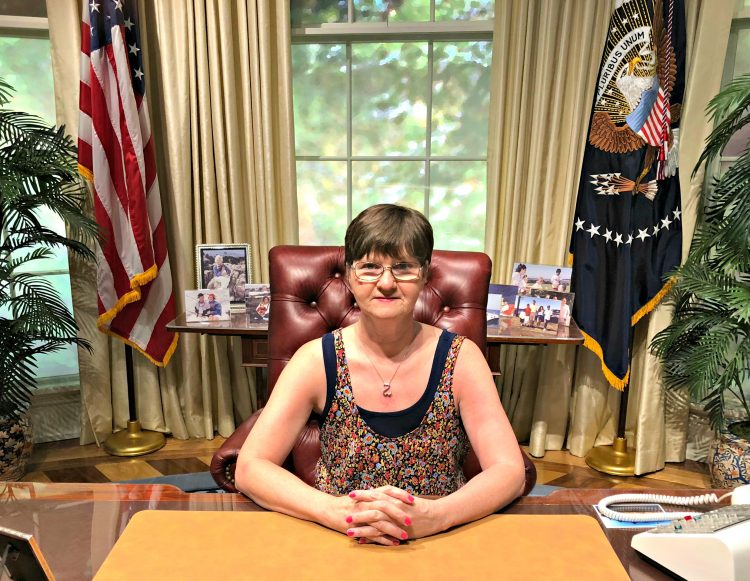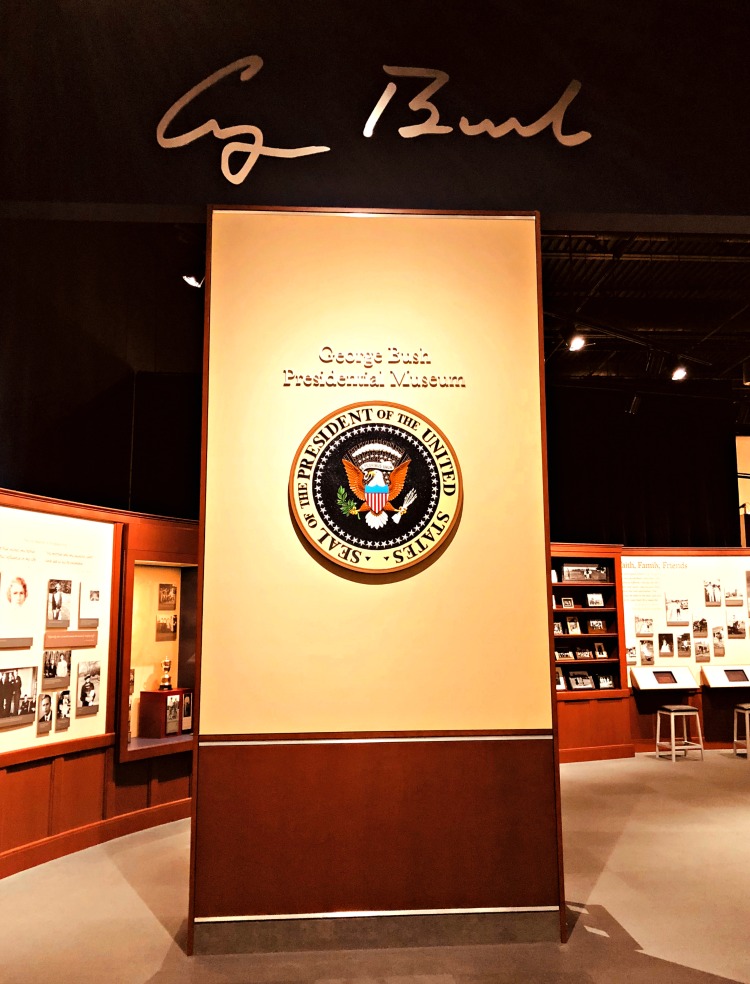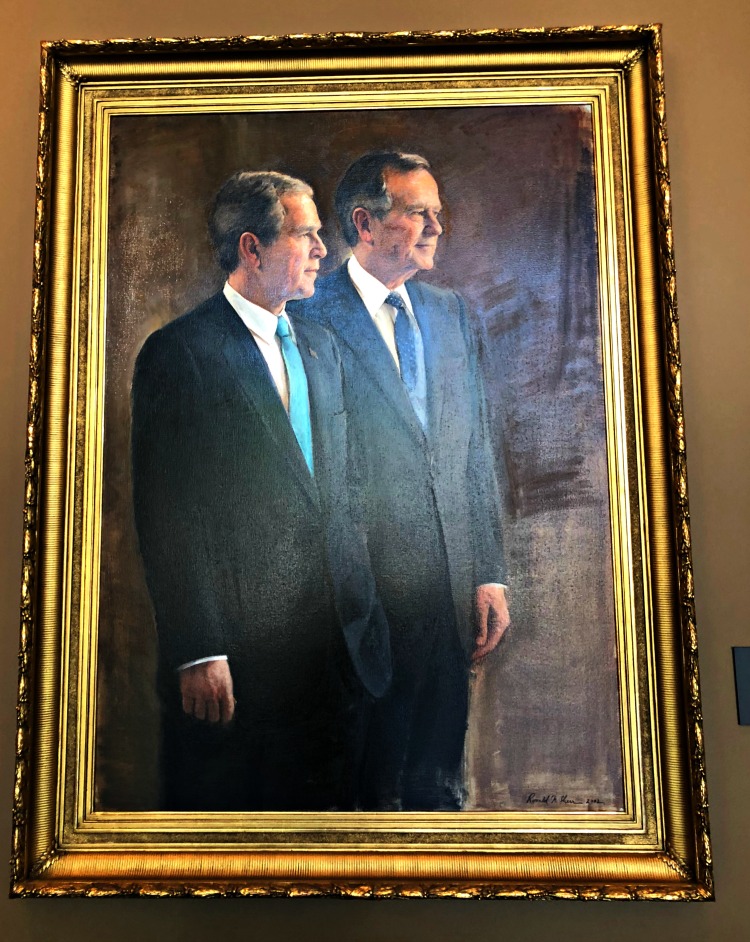 While the library does have several exhibits located throughout, there are some that are permanent, and some that are rotating which mean that they come and go. For the current rotating exhibits, make certain to check out the Leonardo da Vinci: Machines in Motion exhibit as well as the Mapping Texas: From Frontier to the Lone Star State. Both are drastically different from one another but equally as interesting!
If you are looking for the permanent exhibits that have no end plan of exiting the Presidential museum in sight, there are a ton to choose from! (and who says you can't see them all!) From the Family Traditions to the Journey to the Presidency, each permanent exhibit focus on the Bush family and their legacy.
A replica of the Oval office.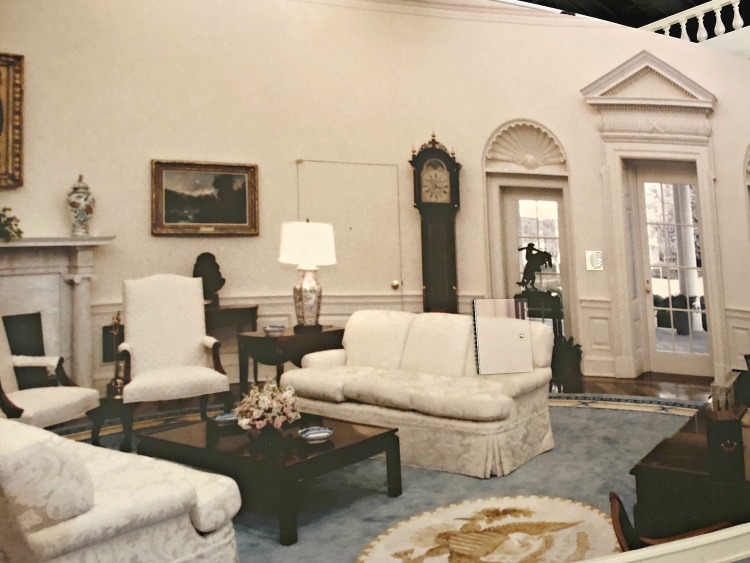 The Situation Room – many decisions are made behind these closed doors.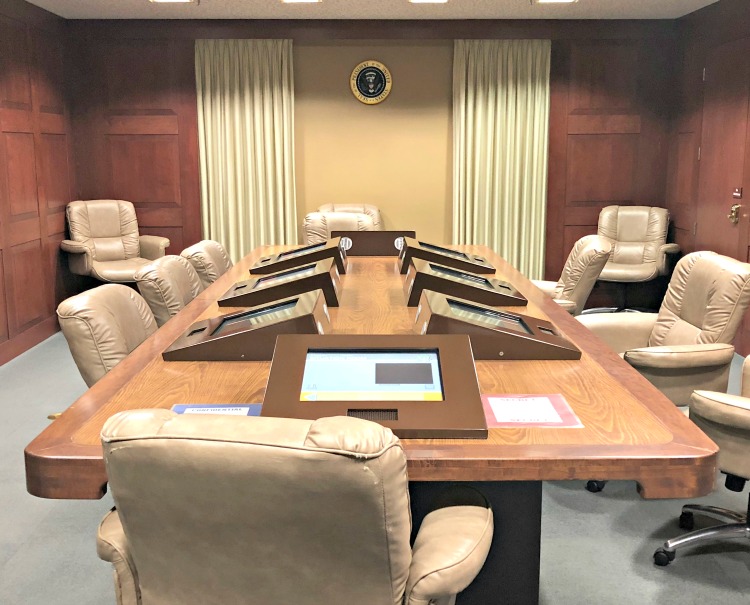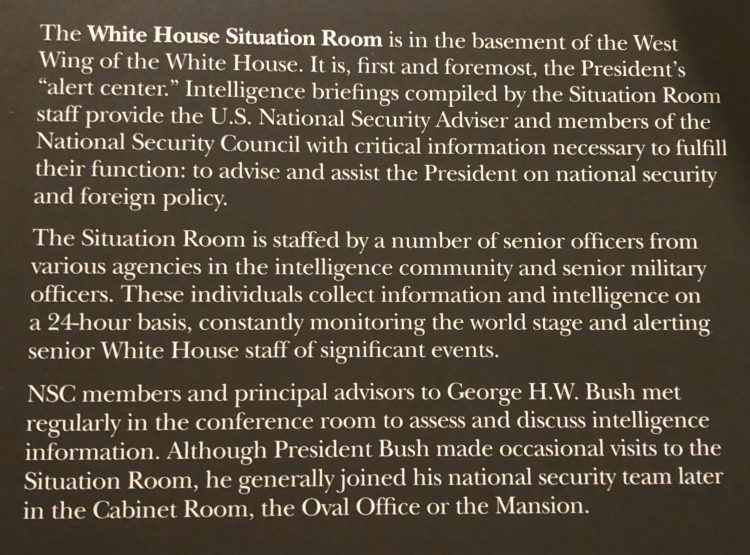 Along with historical displays, there are plenty of personal pictures and keepsakes including Mrs. Bush's wedding gown and wedding portrait, photos of the early years in politics and a brand new car purchased in 1947. Check out the price.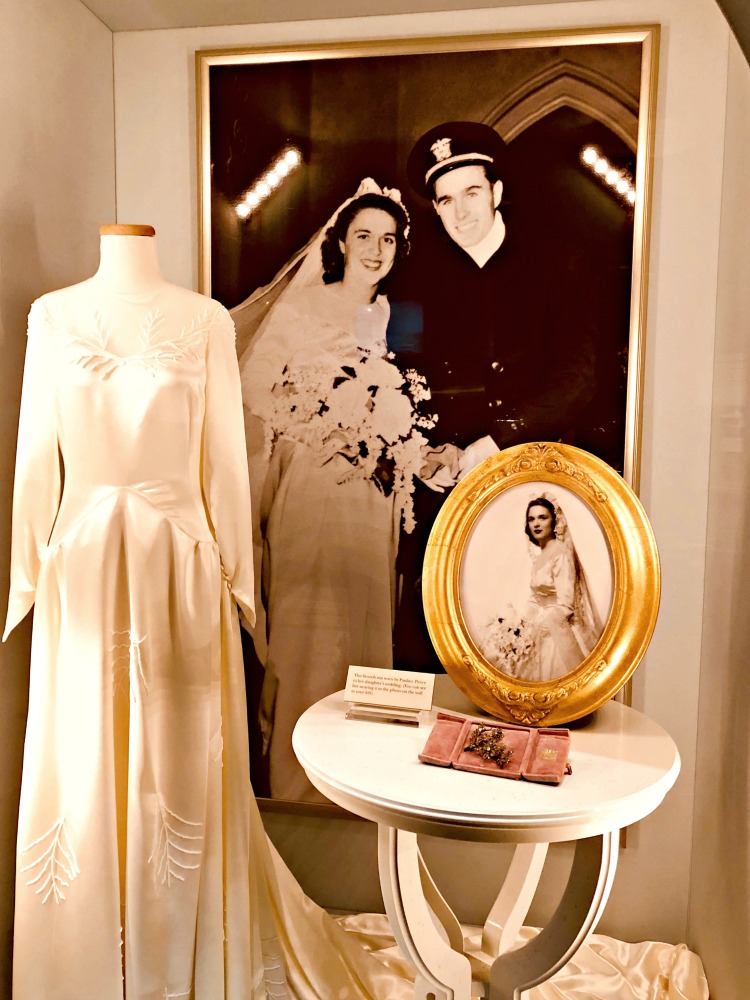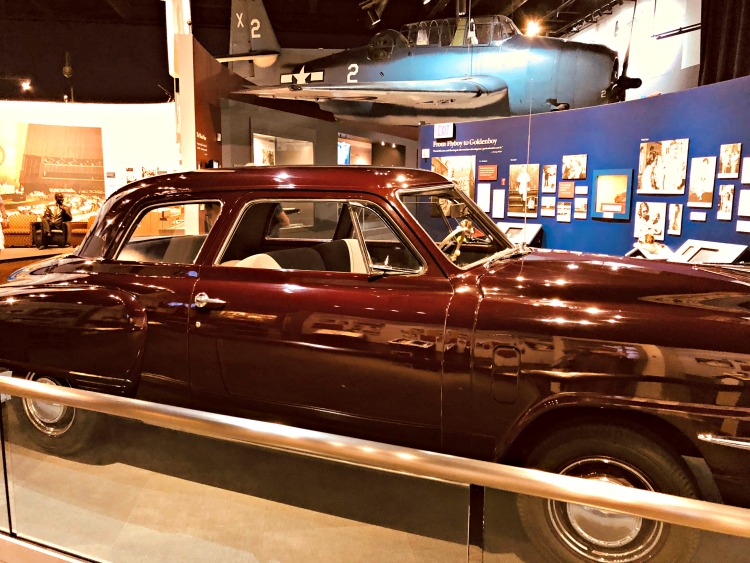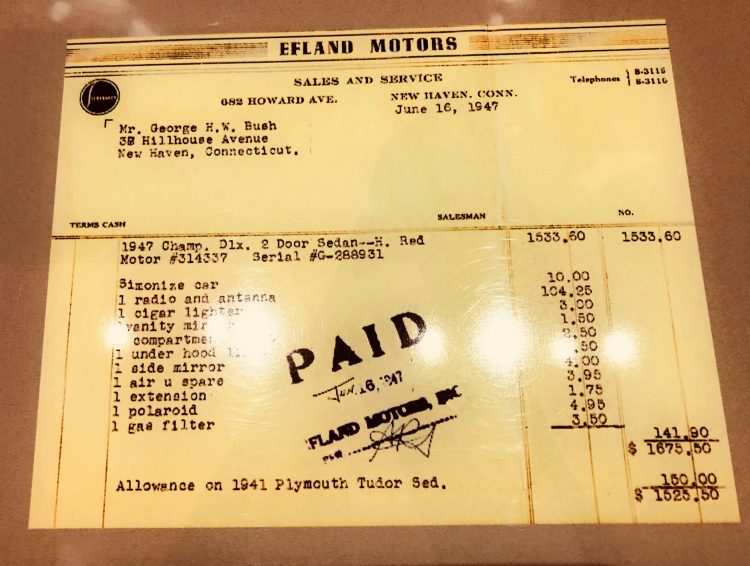 Favorite things I can always find in a museum is all about the dishes and dresses.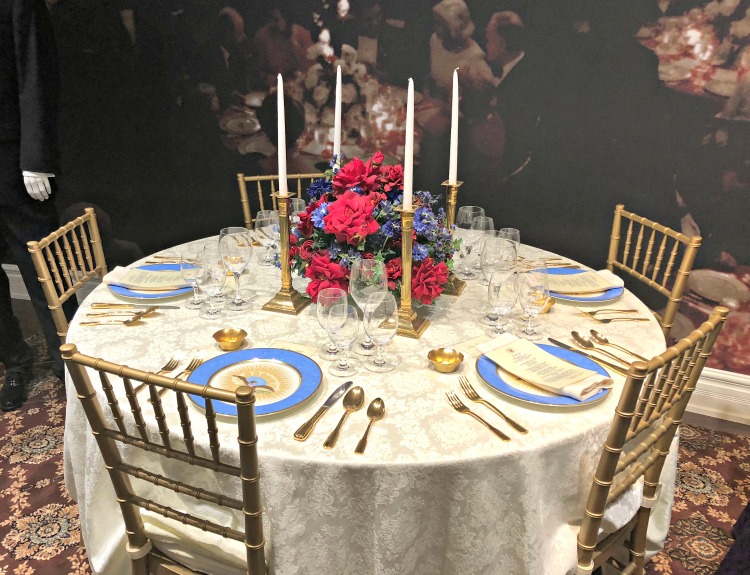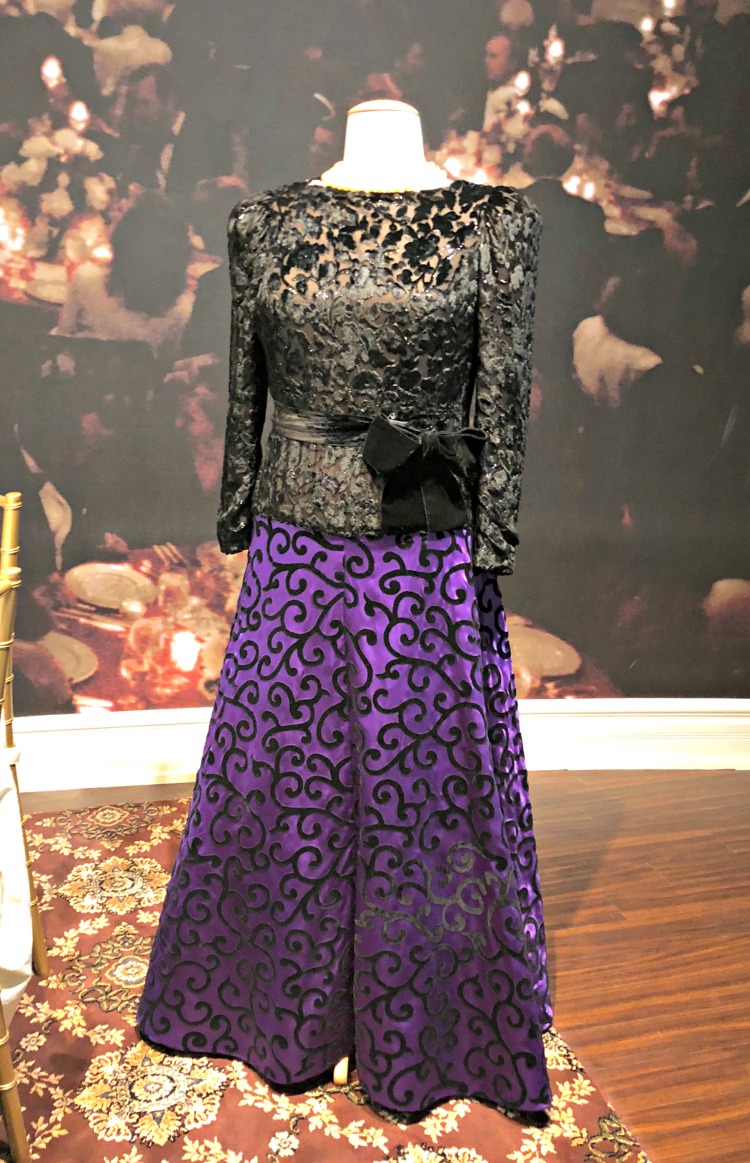 Within the four walls of the George H.W. Bush Presidential Library is over 100,000 artifacts that have somehow played a part in the life of the Bush family. Some of the artifacts were gifts that were given to the President and his wife during their time in the Oval Office, while others were things that were gifted or acquired during his terms as Vice-President or throughout other times in his life. It truly is quite an amazing collection to be able to view!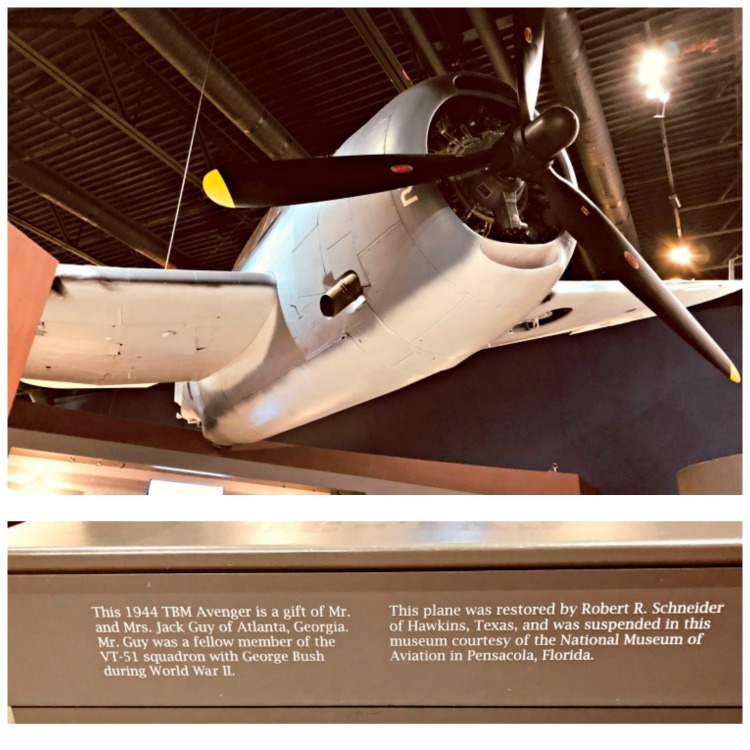 The Bush family has a personal reason for bringing awareness and funding to childhood cancer as they lost a young daughter, Robin, to leukemia at the age of 3.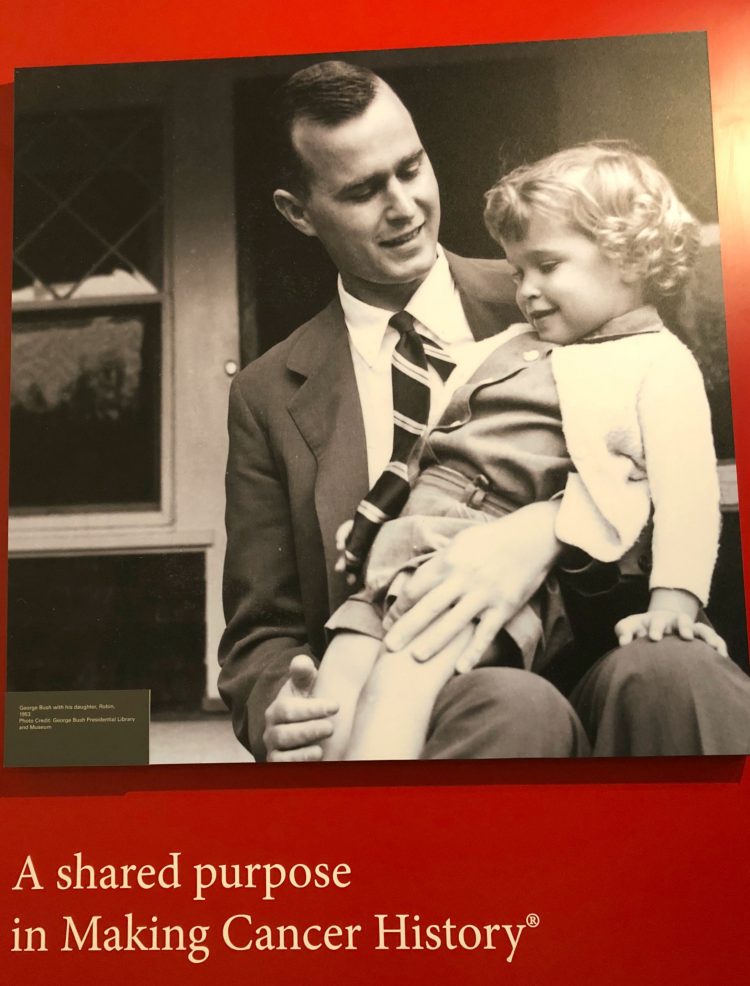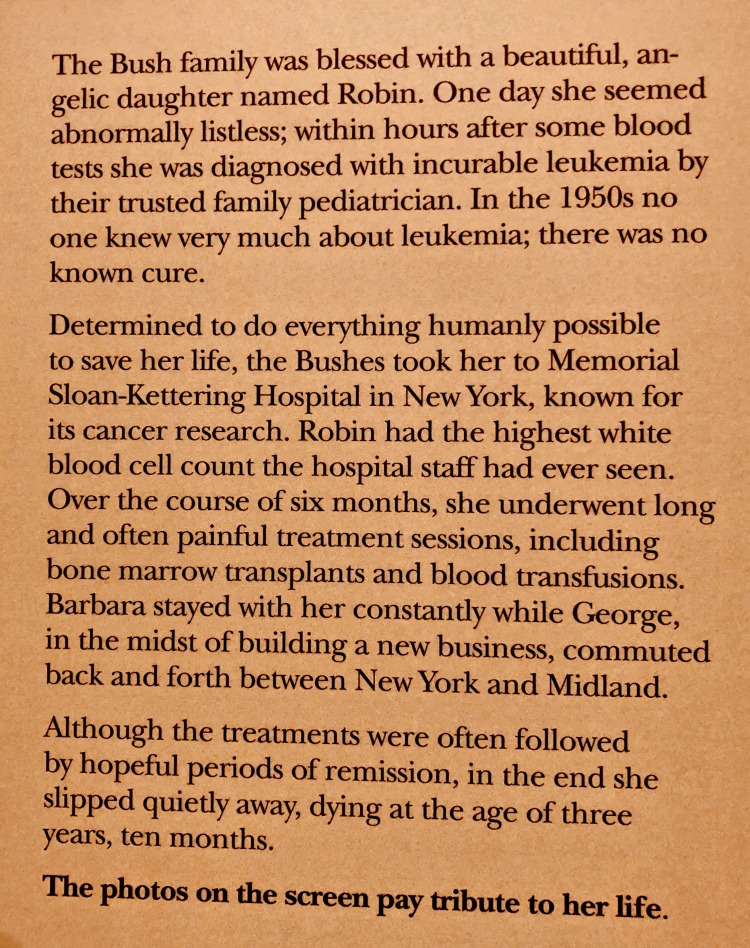 If you happen to be visiting the Presidential Library during the summer months, you may just stumble upon a couple of fun events! The library offers a summer camp for kids in July, as well as a couple different movie night options that are open to all families in the area. Search their events page and see if your timing lines up and if it does, bring a blanket to hang out under the stars while catching some pretty fun flicks!
Plan your family fun visit
It's a popular place to tour and visit so make certain that you are planning ahead and ensuring that you'll have time to check it out. The hours of the George H.W. Bush Presidential Library are from:
Monday – Sat: 9:30 a.m. to 5 p.m. and Sunday from noon to 5 p.m. (The library stops selling the last ticket of the day at 4:45 so please keep that in mind!)
Those hours above stay constant throughout the year except during on Thanksgiving, Christmas, and New Years Day when it is closed.
Children under the age of 5 are free, as are active duty military PLUS an additional five members of their family plus more. To see the entire list for those who are free, please check it out here. Other admittance costs are as follows:
Adults – $9
Youth – $3
Senior – $7
Retired Military – $5
Non Texas A & M College Students – $3
On a more somber note, you are also able to pay your respects by visiting the grave site of Barbara and Robin Bush.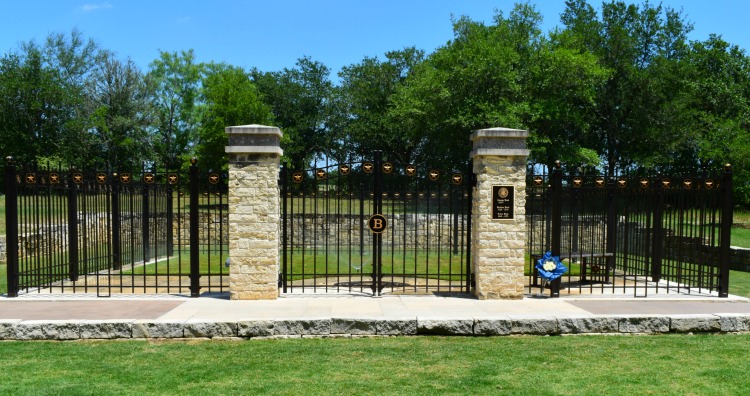 Although the grave site is open to the public, it feels very private as you walk over a small wooden bridge, through a wooded area. Several strands of pearls had been left in honor of Barbara. Simple markers are in place for her and Robin. The grounds and lake are beautiful and full of color.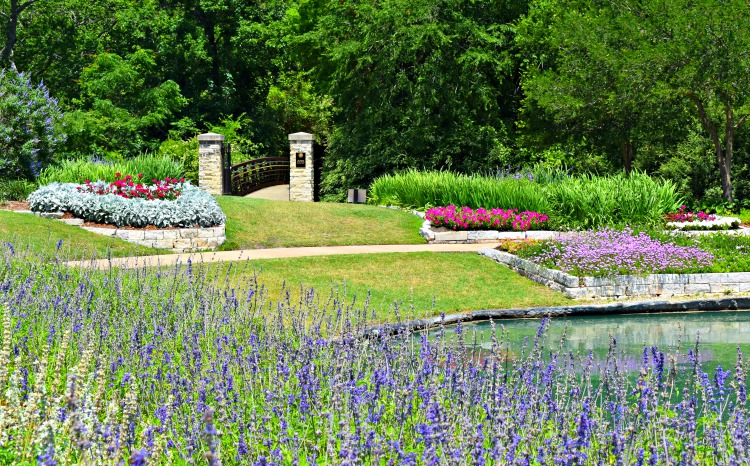 Make certain to make this Presidential Library a must-stop on your trip or vacation! With so much history and educational information, it's the perfect way to teach your children about our nation as well as learn a bit more history for yourself as well. We could all use a friendly-reminder and refresher about our past 41st President and the great things that he and his family did for our country! Plan ahead and schedule out your day accordingly. It's easy to walk through those doors in the A.M., and not leave until late afternoon or early P.M.!
Enjoying our Texas Trip – here's a little about Austin. Family Friendly Austin.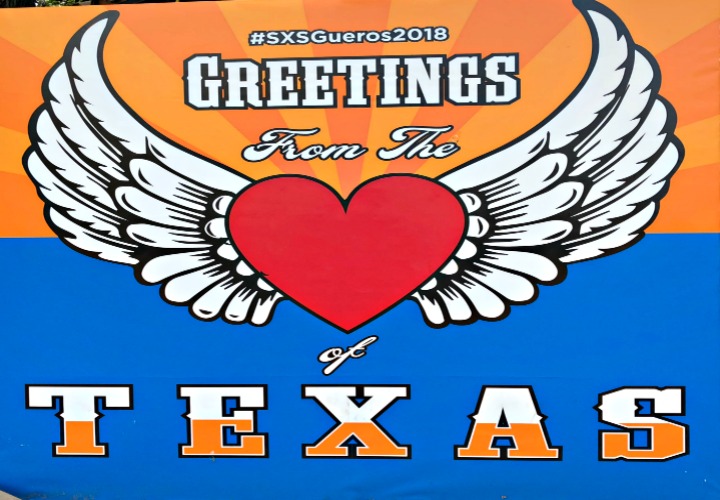 I've included affiliate links to Amazon for you to find some products easier. I may receive a small commission, but the price is the same for you. It just helps my blog out.
Happy Travels,
Rosemary