Still need a few last minute Easter ideas? I put together a Round Up of Easter Treats and Ideas for you. From a faux chocolate bunny, to real chocolate covered peanut butter eggs, to non-traditional dyed eggs and beans, it's all here for you.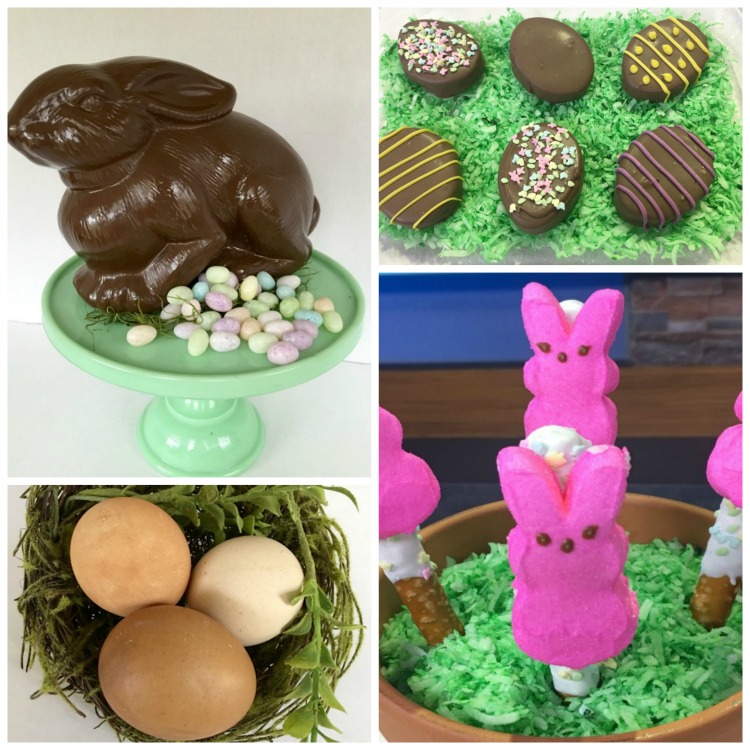 Round Up of Easter Treats and Ideas
Chocolate Covered Peanut Butter Eggs and a Garden of Peeps
These will remind you so much of that name brand chocolate covered peanut butter cups, but you can make them your own. They could be cut out or shaped for almost any holiday.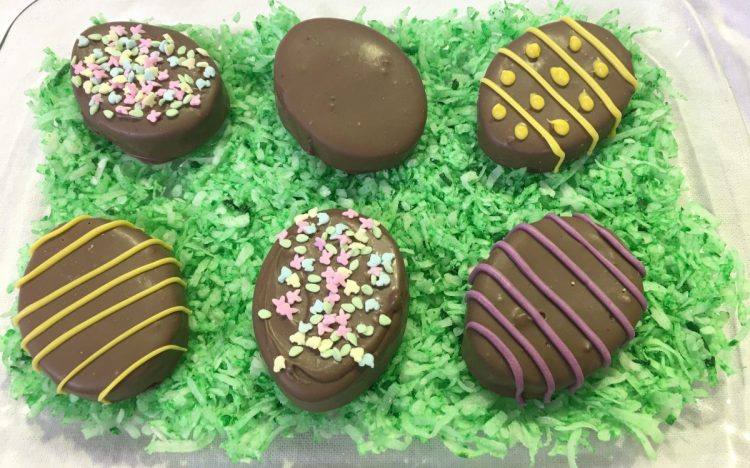 This makes a cute edible centerpiece for any Easter Table.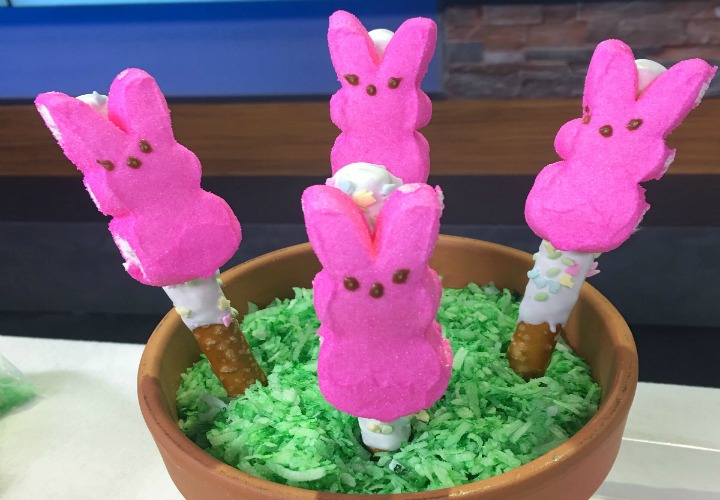 Doesn't this look good enough to eat? It really does look real – but don't try to eat it. This one won't melt either.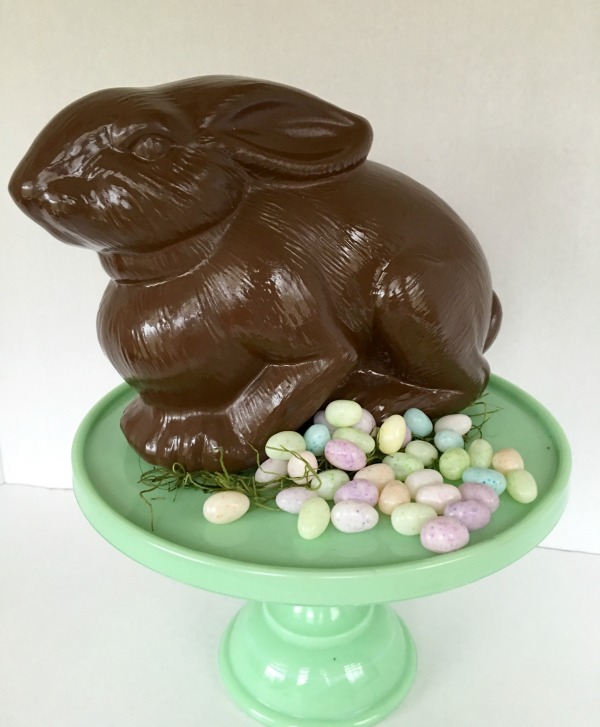 Sometimes arranging faux flowers need a good support to keep them in place. These colored beans is just the thing.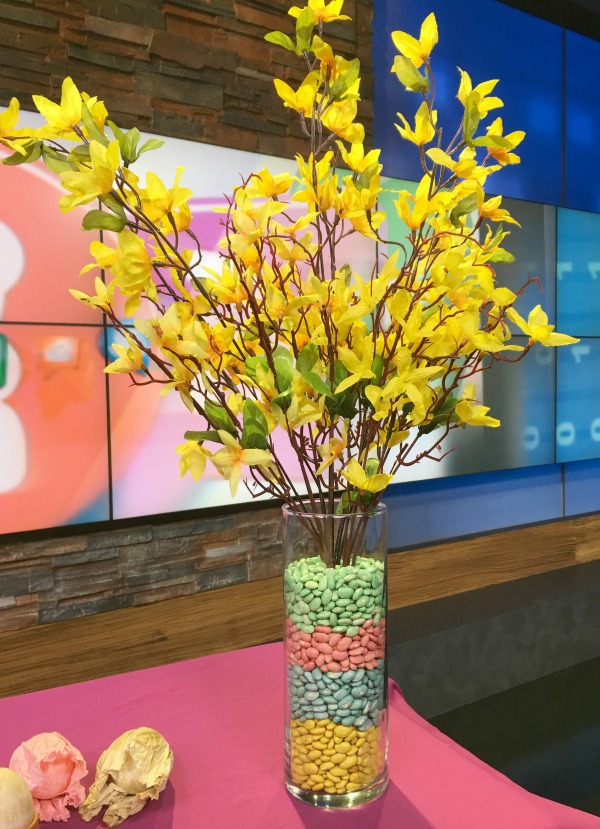 If you are doing a neutral theme, using coffee and tea can give you so many shades of off-white, beige and brown.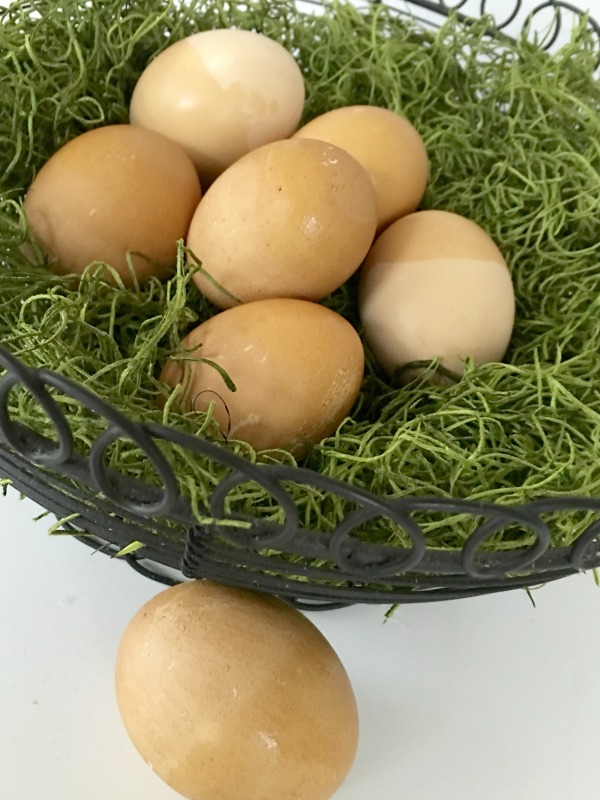 What are your favorite ways to dye or color eggs? We've come a long way from those little colored tablets.
What about desserts?