Round Up of Easter Treats and Ideas
Easter is just a few weeks away so it's time to finalize your plans for all the goodies, home décor, and your Easter meals. These Easter Treats and Ideas are very kid friendly, so the whole family can have some fun.
From a Faux Chocolate Bunny to Real Chocolate Covered Peanut Butter Eggs to non-traditional dyed eggs and beans to dyed potatoes, it's all here for you.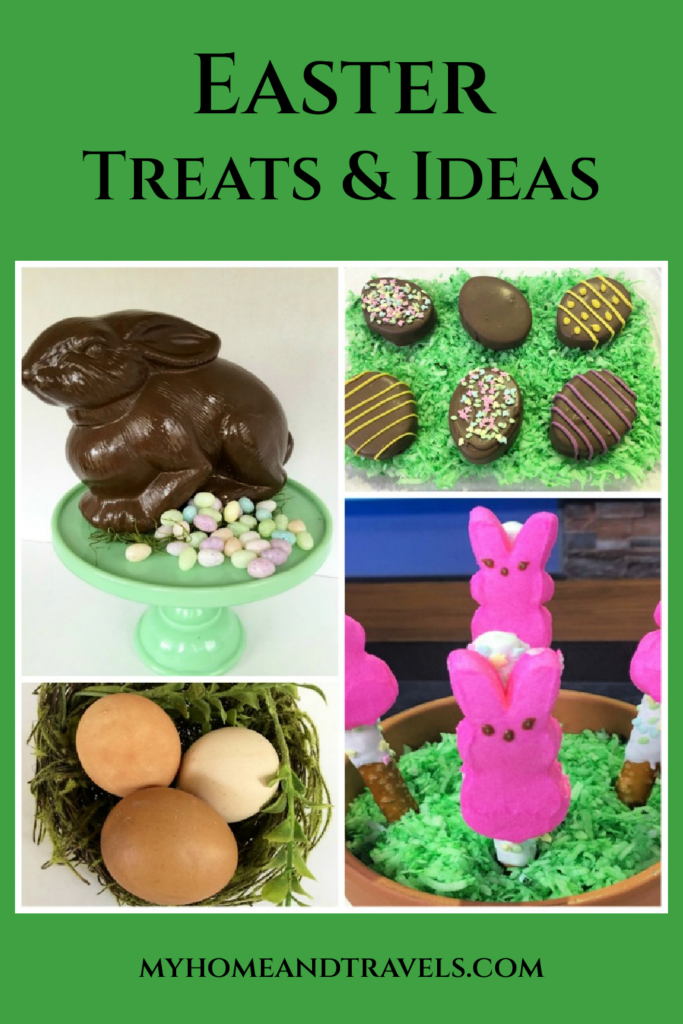 Round Up of Easter Treats and Ideas
These will remind you so much of that name brand chocolate covered peanut butter cups, but you can make them your own. They could be cut out or shaped for almost any holiday.
Cover in your favorite chocolate or candy melts, then add sprinkles.
Place these in a treat bag for all your Easter Egg Hunts or events.
For a cute, edible centerpiece, place these on dyed coconut.
This makes a cute edible centerpiece for any Easter Table.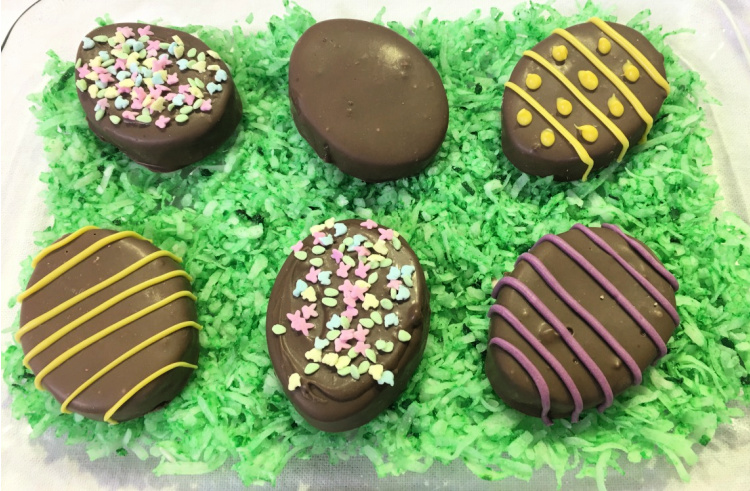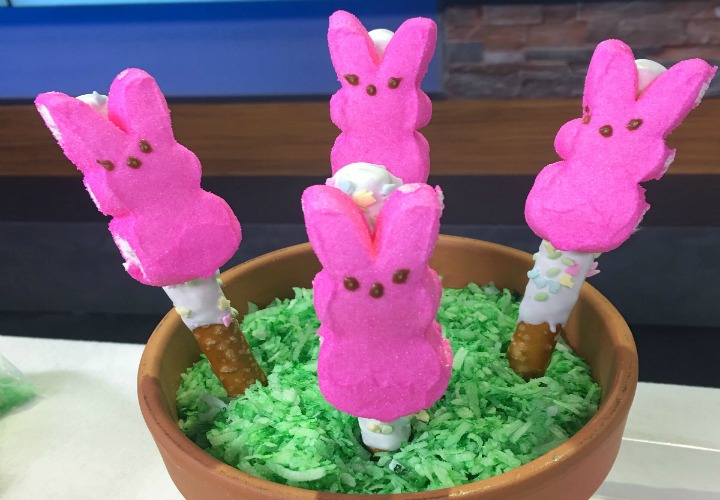 Always a favorite. Adding chocolate, pretzels, and candies, such as M&M's, you will have a bowlful of goodies for the family.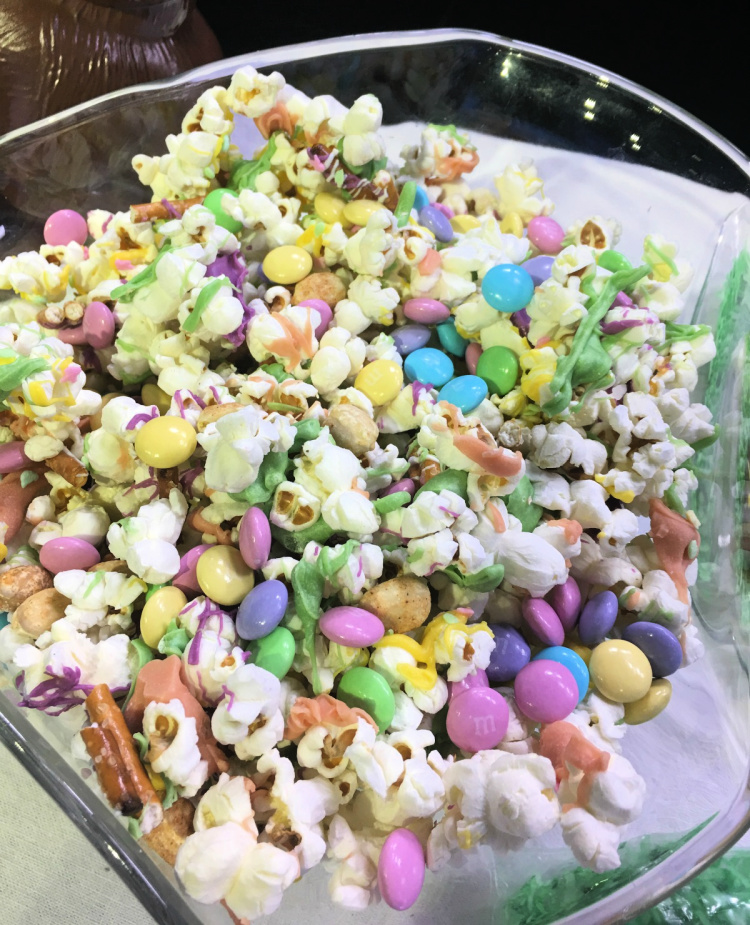 Need as a treat – use clear treat bags and have great hand outs for all your Easter events.
Doesn't this look good enough to eat? It really does look real – but don't try to eat it. This one won't melt either.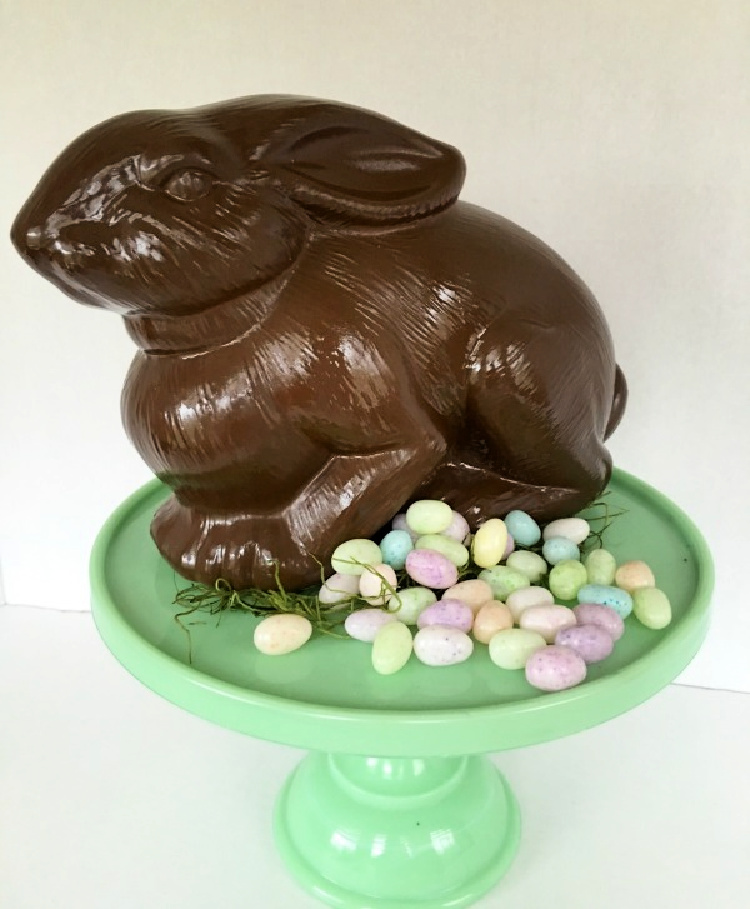 Pick up a bunny or two and give them a few coats of brown or chocolate colored spray paint.
Sometimes arranging faux flowers need a good support to keep them in place. These colored beans are just the thing.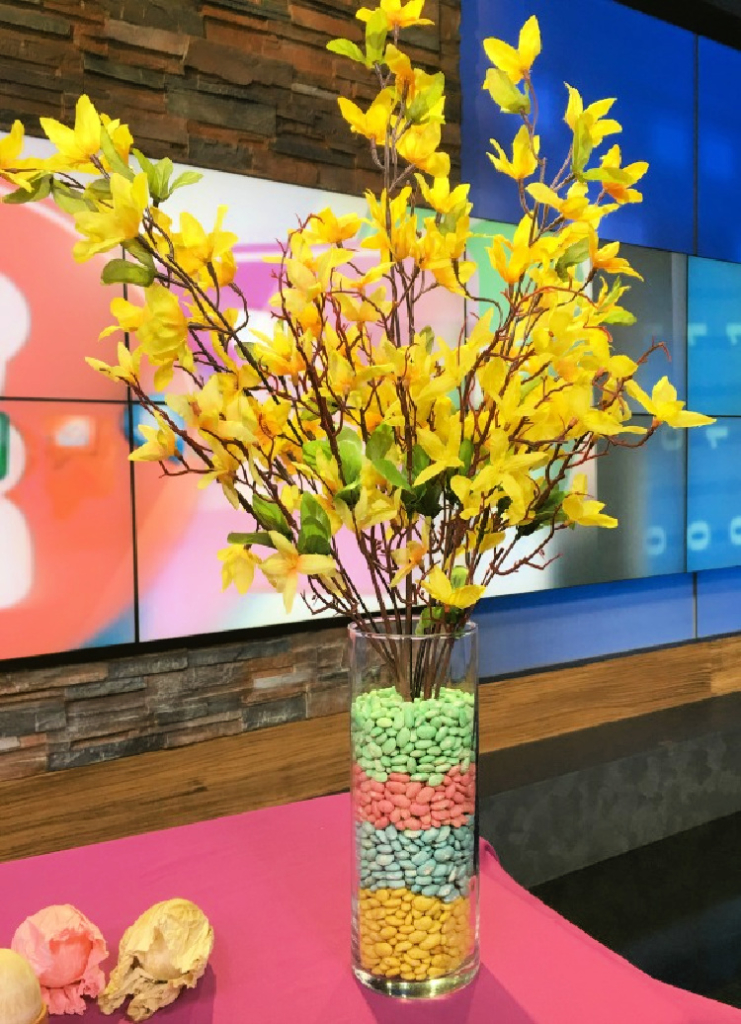 Using white beans, you can dye or spray paint them in any color to use as a vase filler.
If you are doing a neutral theme, using coffee and tea can give you so many shades of off-white, beige and brown.
Even wrap a coffee filter soaked around an egg and let dry. You will get a great marble look.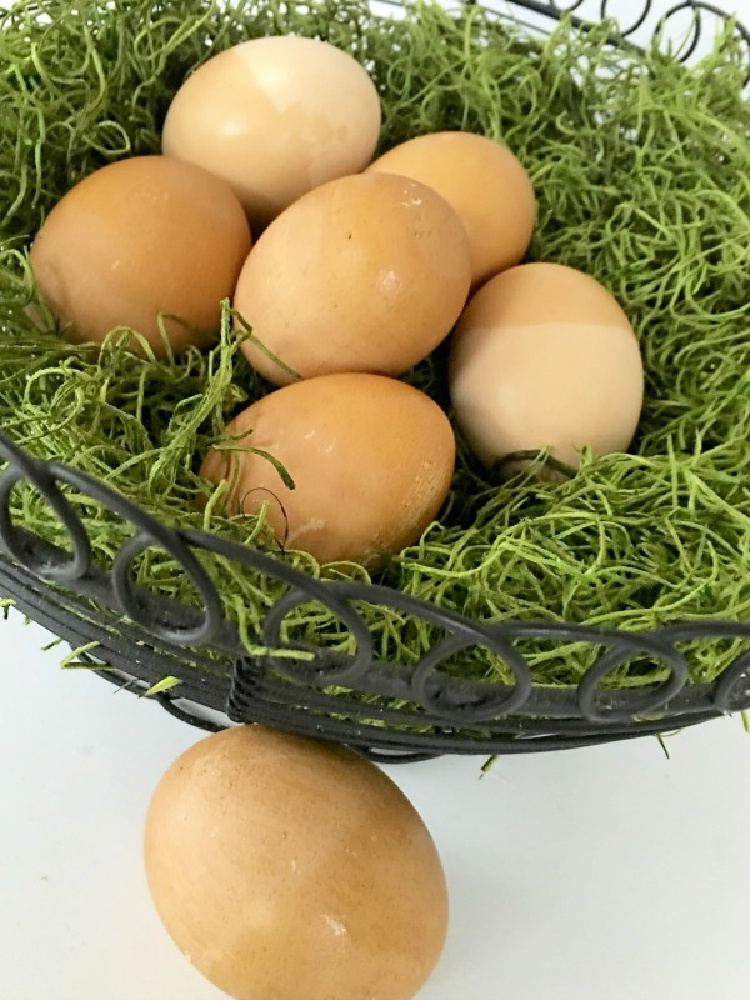 One of the latest trends is dyeing or painting potataoes instead of eggs for all your Easter ideas.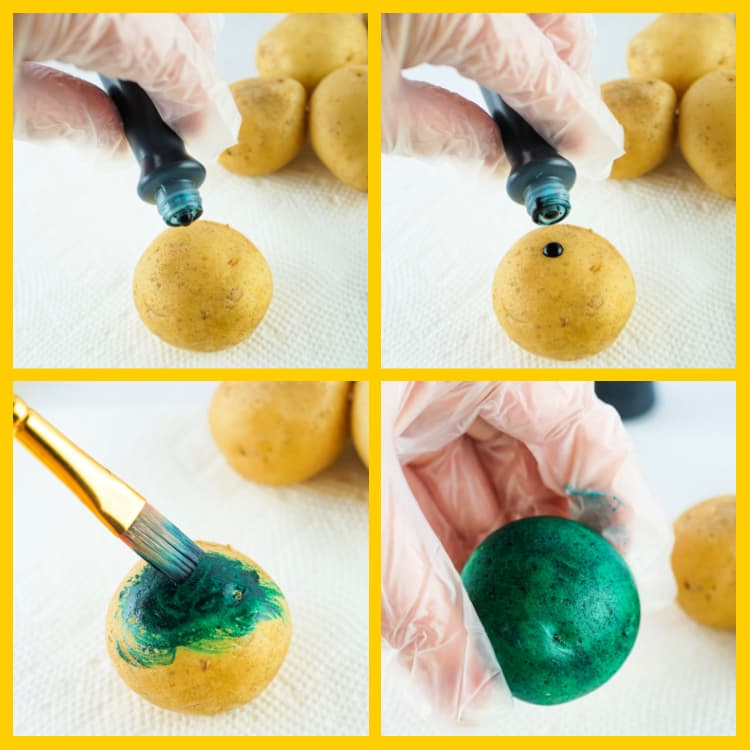 What are your favorite ways to dye or color eggs? We've come a long way from those little colored tablets dissolved in a cup of water with the vinegar smell.
Do you need some dessert ideas as an Easter Treat?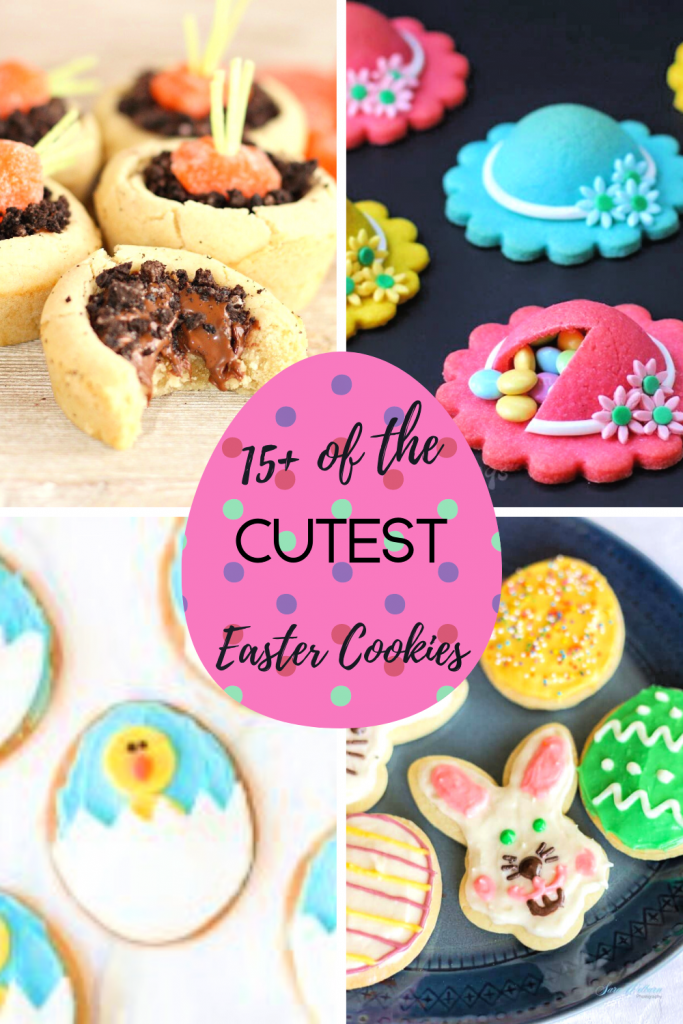 I've included affiliate links to Amazon for you to find some products easier. I may receive a small commission, but the price is the same for you. It just helps my blog out.
Happy Travels,
Rosemary