15+ of the Cutest Easter Cookies
These are the cutest Easter Cookies, ever! If you're a fan of having holiday-themed cookies, you're not going to want to miss out on these! These cookies are not only fun to make, but they taste great, too! The more cookies that you can make from this list, the better!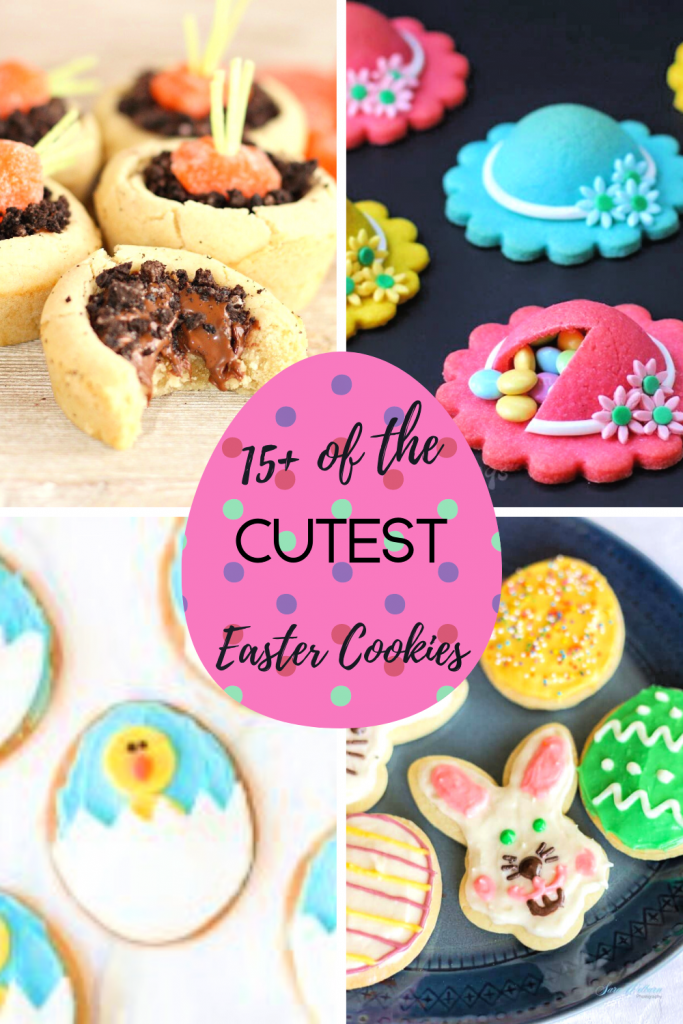 Every Easter I try to make at least 2-3 different types of cookies. And with an awesome list like this, it's hard to narrow them down. The good news is that if you want, you can easily make several of these and then make some more, too!
Here are some of my favorite Easter Cookie recipes that I think that you'll love, too!
15+ of the Cutest Easter Cookies
Below you'll find some of my favorite Easter cookie recipes that I think you'll love too!
Ladies Hat Pinata Cookies by Hungry Happenings
Wearing ladies' hats may have gone out of fashion, but these festively decorated Ladies' Hat Piñata Cookies will still be fun treats to serve on Mother's Day, Easter, or for a Kentucky Derby Party.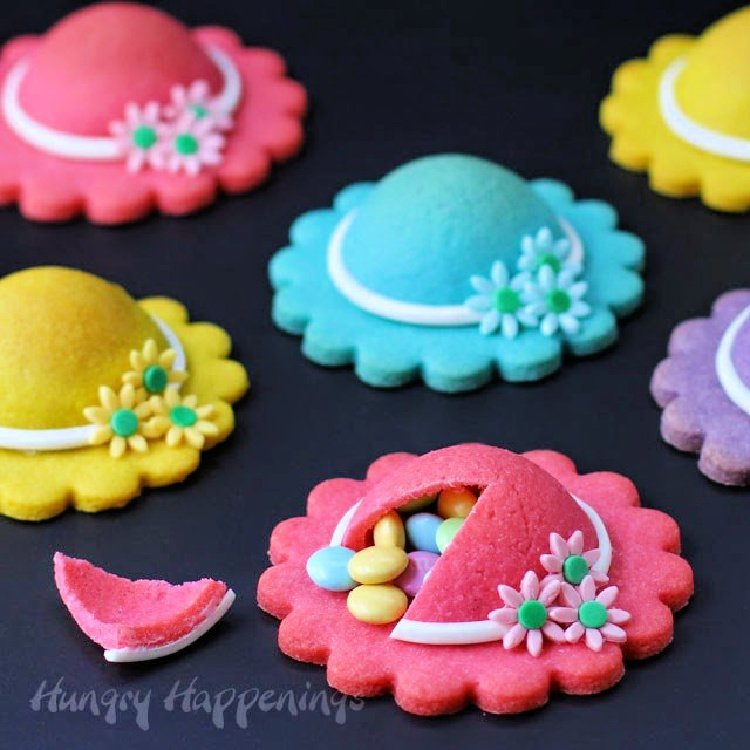 Bunny Butt Oreo Cookies by The Inspiration Edit
Bunny butt cookies are fun easter treats to make with the kids. In fact, I always love baking easter cookies with my daughter and today we are sharing our own bunny butt easter cookie recipe.
Easter Bunny Cookies by Saving Dollars and Sense
These Easter Bunny cookies are so cute and come together with only a few ingredients. Little ones will love to get their hands on these cookies!
Hatching Chick Easter Cookies by Simple Everyday Mom
To celebrate the Easter season we're sharing how to make these cute little Easter chick cookies. Even if you don't make these for Easter, they're perfect for springtime as well.
Resurrection Merengues by Balancing Motherhood
These resurrection cookies are a take on a meringue cookie recipe that requires no baking. That's right no-bake resurrection cookies!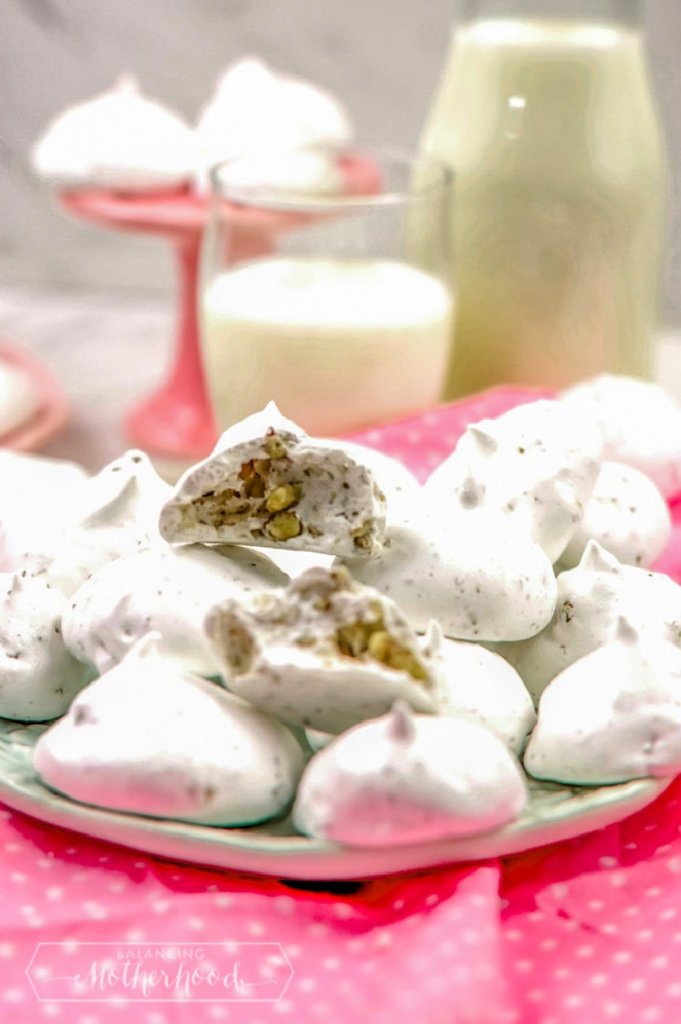 Sour Cream Sugar Cookies by Saving Talents
If you're looking for a recipe for perfect sugar cookies this holiday season, then we've got you've covered! These delicious but easy Easter sour cream sugar cookies with a cream cheese frosting are light and fluffy, and they are perfect for cutting into fun shapes with cookie cutters!
Carrot Cake Sugar Cookies by Strength and Sunshine
These Gluten-Free Carrot Cake Sugar Cookies are fun, delicious, and full of veggies! These carrot-shaped cut-out carrot cookies are vegan and allergy-free, made with a carrot cake dough, and decorated with dairy-free & naturally colored white chocolate. They're a perfectly cute & kid-friendly treat for any Easter or Spring celebration!
Bird Nest Nutella Cookie by She Saved
These cookies have been a favorite of mine since childhood, but I recently discovered a way to make them even better! With the addition of a secret ingredient (Nutella!!), I introduce to you my Nutella No-Bake Bird Nest Cookie Recipe.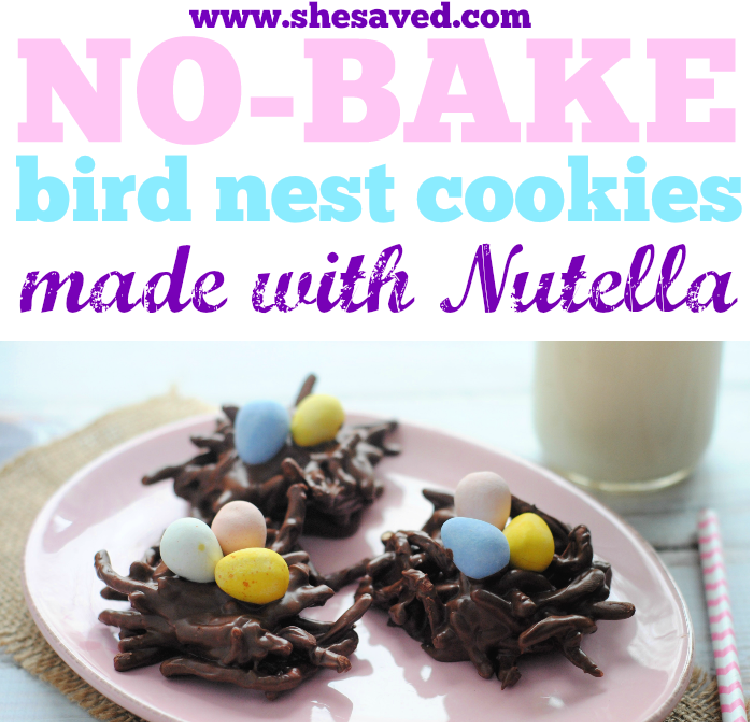 Carrot Cake Sandwich Cookies by Also the Crumbs Please
These Carrot Cake Cookies are soft, cakey, crunchy, creamy, and taste incredibly delicious. Soft and cakey cookies combined with crunchy pecans and creamy cream cheese frosting. These cookies are definitely a crowd-pleaser. No chilling time required. This recipe is easy and quick to make and turns out perfectly every time.
Jelly Bean Sugar Cookies by Moms Who Save
Here's a cookie recipe that's perfect for Easter, spring, or anytime you want a festive cookie. When you make these jelly bean sugar cookies, you could also use specific colors of jelly beans for special occasions.
Peanut Butter Bird Nest Cookies by Where'd My Sanity Go
These Peanut Butter Cornflake nest cookies make the perfect treat for Easter or any holiday. These little treats are just the perfect size for little hands and they are delicious.
Coconut Sugar Cup Cookies by Spend with Pennies
Coconut Sugar Cookie Cups have a yummy coconut sugar cookie base filled with frosting and topped with coconut. These are the perfect sweet treat for any time of year but are especially cute for Easter! When topped with jelly beans, these sweet little treats resemble Easter baskets that are just begging for you to dig into them!
Easter Magic Cookie Bars by Mom Foodie
These Easter Magic Cookie Bars are a perfect easy Easter dessert to make for the holiday.
Carrot Patch Cookie Cups by Oh My Creative
Not only are these Carrot Patch Cookie Cups adorable…beyond adorable, they are tasty too! So cute for Easter parties, Easter brunch, lunch, or dinner.
Coconut Bird Nests by Honey and Lime
We made these adorable coconut bird's nest cookies for Easter and they came out so cute! As Easter Sunday approaches, make some of these for your Easter events and parties.
Have fun making these delicious Easter cookies! I can't wait to hear which ones are your favorite!
More Recipes Ideas – Great For Easter and Spring
I've included affiliate links to Amazon for you to find some products easier. I may receive a small commission, but the price is the same for you. It just helps my blog out.
Happy Travels,
Rosemary