Maybe you've seen it all over social media – with the prices of eggs going up, why not consider dyeing potatoes instead. How to Dye Potatoes Instead of Eggs for Easter is so easy, and kid friendly. They will love doing something different.
Although I love using artificial eggs in the home décor so I can decorate a little earlier, there's just something about the memories of having real eggs for your table décor.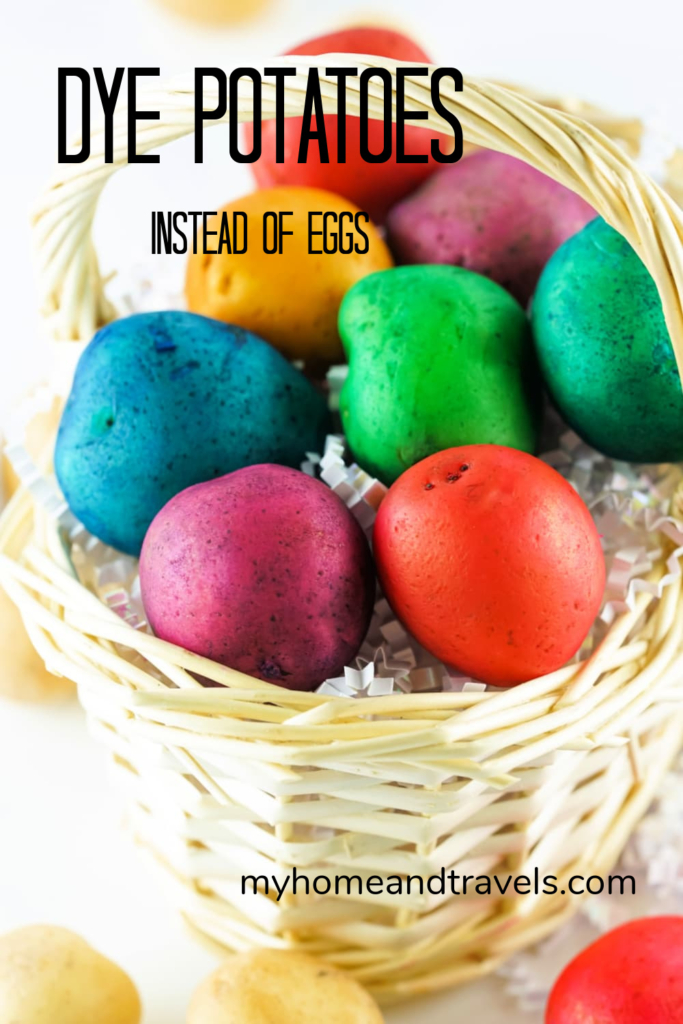 This is more of painting the potatoes instead of the traditional dropping an egg into a bowl of dye.
What you need to dye or paint potaotes
White or Yukon Gold Potatoes
Food Coloring
Water
Glass bowls or ramekins
Artist paint brushes
Paper towels
Rubber gloves
Hair Spray or Paint Sealer
Parchment paper – something to protect counter top and for drying
How to Dye Potatoes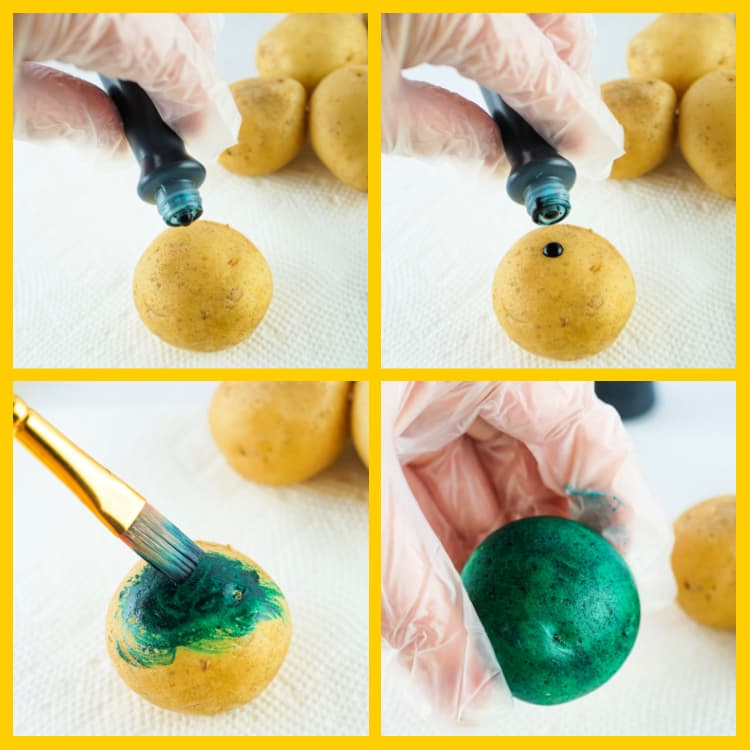 Have a bowl(s) of water and paper towels on hand to wipe off the brushes or to wipe up spills.
Add a drop or two of food coloring and apply directly to the potato.
Using the paint brush, spread or paint the food coloring around.
Depending on the size of your potato, you may need to add another drop. You will realize one drop will spread over more area than you think.
Rinse and dry the paint brush between each color if desired.
You could even add more than one color per potato to give it a tie-dye or umbre look.
When you have the color you want, place this on the drying rack for at least 15 minutes.
The colors will tend to rub off when handling later, so give it a light coat of hairspray or other sealer. Let dry for about 30 minutes before handling again.

A Few Hints
DO NOT EAT THESE POTATOES IF YOU ADDED A SEALER COAT
Remember to mix your colors – red and blue make purple, red and yellow make orange, etc.
I can't recommend how much you will want to wear rubber gloves so you avoid having a tie-dyed looking fingers,
Layer a sheet of parchment paper and paper towel under a baking/cooling rack. This lets any excess food coloring drop off and dry faster.
For more vibrant colors, you can even paint a 2nd coat of food coloring, allowing to dry between each coat.
Gel food coloring doesn't dry well, so I don't recommend it.
Don't peel the potatoes as the starch can become a bit gooey.
Baby size potatoes, white, or gold, worked best for me.
Now, who's going to try this?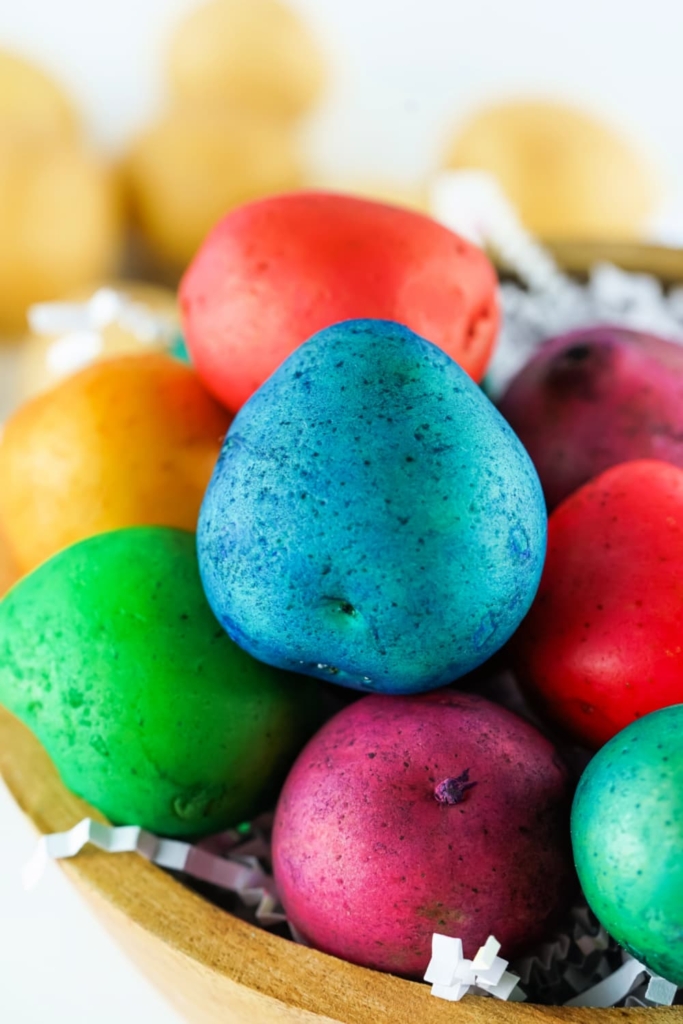 More Spring and Easter Decorating Ideas
Another favorite way I decorated eggs to fit into my blue and white décor, is decoupaging using napkins. How to DIY Chinoiserie Easter Eggs