Are you ready for all things pumpkin crafts and pumpkin spice recipes? It's that time of year when we're all pumpkin crazy! I'm all for it because it means that cooler temperatures and beautiful leaves are coming down the track as well. If you're ready to start making that scent of pumpkin spice be in your house for the next few months, these simple recipes using pumpkin spice are exactly what you need! There are also some great pumpkin crafts sprinkled throughout as well.
Pin this for later.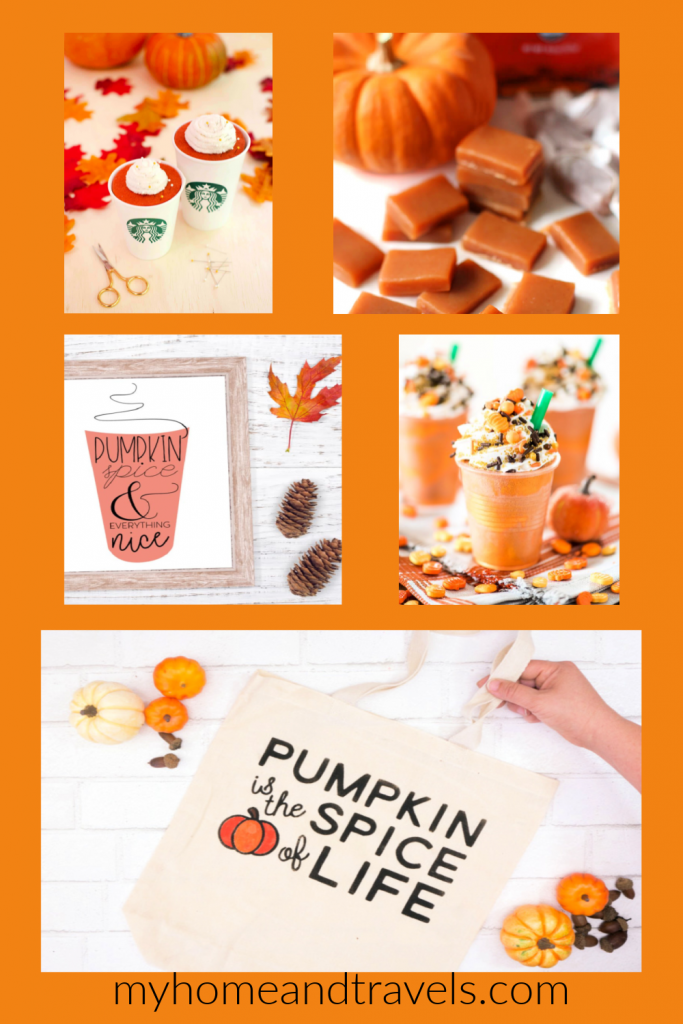 Be certain to check out my Easy and Delicious Pumpkin Spice Energy Balls for a fast and simple pumpkin boost!
Pumpkin Spice Recipes To Cure Your Pumpkin Needs!
All of these recipes are certain to make your taste buds happy and ready for even more of those delicious pumpkin flavors.
Pumpkin Spice Meringue Pumpkins from 365 Days of Baking
Make certain to make up this delicious dessert! It's one unique flavor that will have you coming back for more.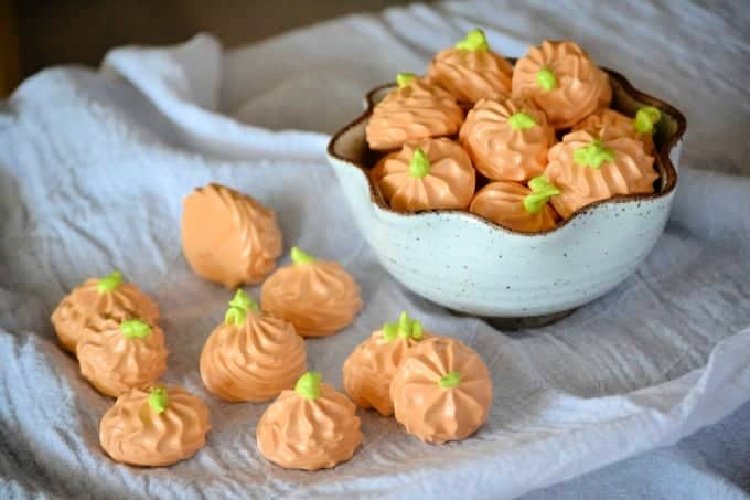 PSL Pin Cushion DIY from A Beautiful Mess
This makes a super cute DIY project that you can easily make! Be ready though – it's going to fool some people and they might actually think it's real!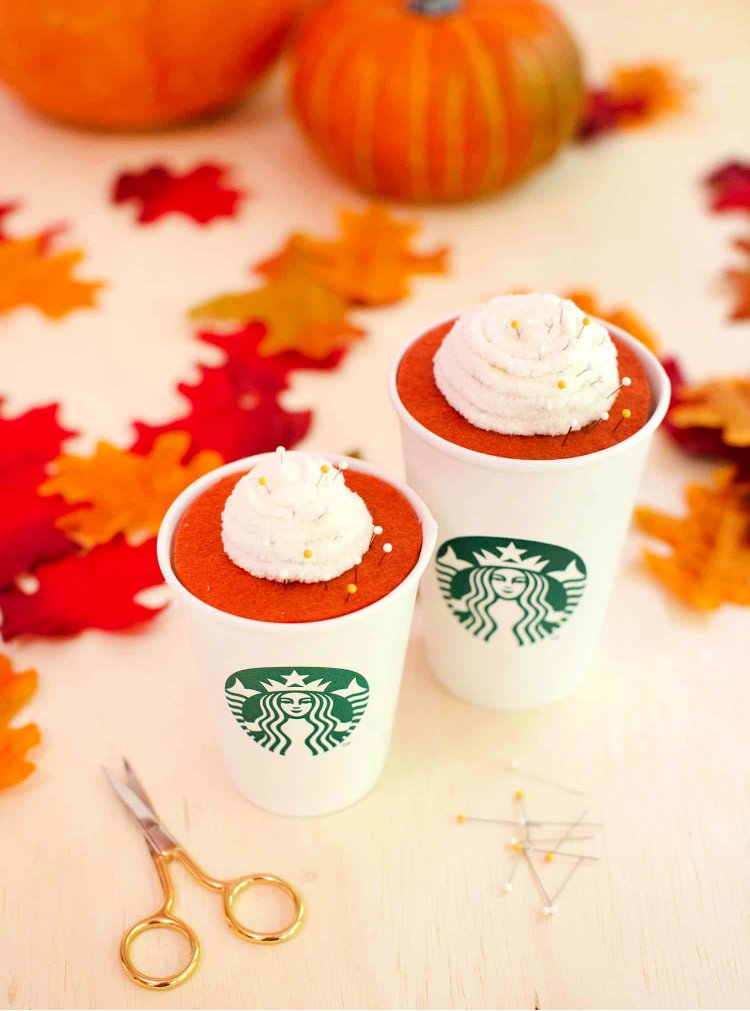 Pumpkin Spice Bath Bomb from A Pumpkin & A Princess
Why not make your bathtime smell like pumpkin as well? These homemade bath bombs are so much fun to make.
Pumpkin Spice Colton Candy from Aww Sam
If you're a fan of cotton candy, you're not going to want to miss out on this pumpkin-flavored cotton candy recipe. Adults and kids will LOVE it!
DIY Pumpkin Spice Salt Scrub from Balancing Motherhood
Give your body a good scrub with this pumpkin spice beauty scrub recipe. It's also a great homemade gift idea for family and friends.
DIY Pumpkin Spice Hand Soap from Crafts Unleashed
Wash away those germs and leave your hands smelling pumpkin-fresh! You'll find that this hand soap recipe is one that will have you feeling clean and sweet-smelling.
Pumpkin Spice Printable from Create Craft Love
Hang up some pumpkin art in the house with this free printable. You just need a printer and a frame!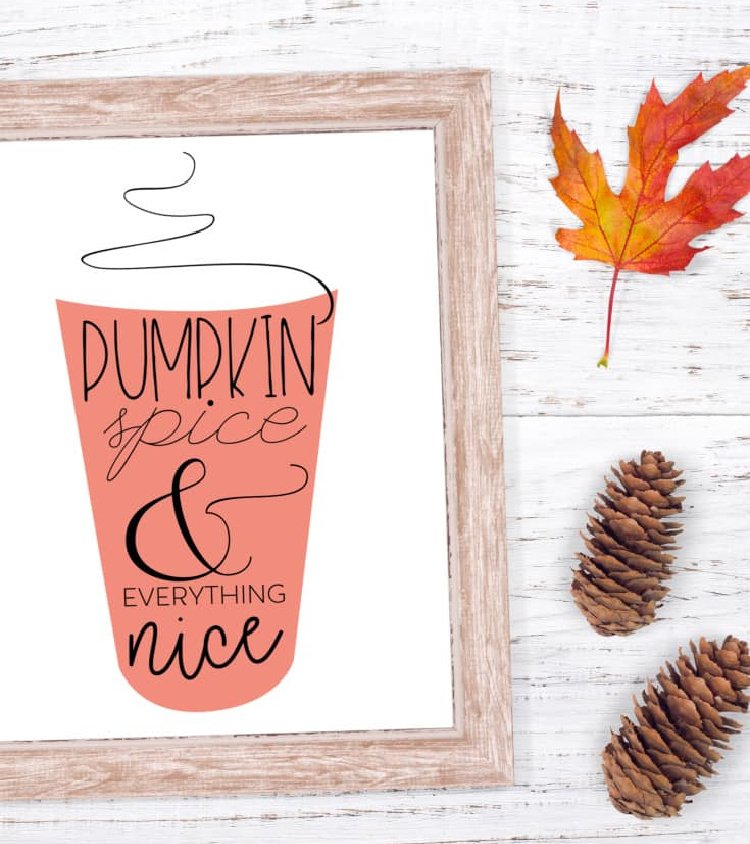 Pumpkin Spice Latte Candle from Down Redbud Drive
Now you can easily get that smell of pumpkin spice anytime you want. Just light a candle and rejoice.
Pumpkin Spice & Everything Nice Shirt from Dream A Little Bigger
This shirt is super fun to make and a great way to allow your creative side to take over. Make your very own pumpkin spice shirt today.
Pumpkin Spice DIY Fall Dish Towel from Flamingo Toes
I love to change the decor in my kitchen to match the seasons. This fall dish towel is a MUST.
Sugar-Free Pumpkin Spice Caramels from Happiness is Homemade
These caramels literally melt in your mouth and are so good. You'll never want to buy them at the store ever again.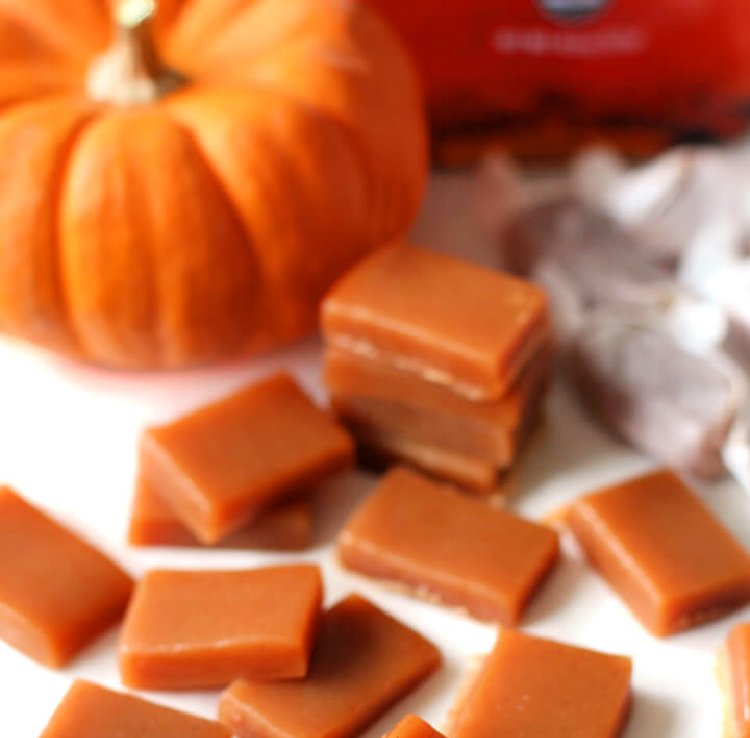 Pumpkin Spice Latte Sugar Scrub from Mad In Crafts
You can never have too many sugar scrubs on hand. This is a great gift idea and one that I highly recommend.
Homemade Pumpkin Spice Extract from Mama Likes to Cook
This extract recipe goes perfectly in pies or other pumpkin-flavored desserts and treats.
Pumpkin Spice Latte Soap from Mom Makes Joy
You'll never have to convince the kids to take a bath or wash their hands after they smell this soap. It's so fragrant.
Pumpkin Spice Bath Salts from Simply Designing
Give yourself a spa day at home with this simple bath salts recipe. You deserve it so treat yourself.
Homemade Pumpkin Spice Syrup from Speckled Palate
I love the flavor of this syrup. Add it to the top of pancakes, waffles, and more.
Homemade Pumpkin Spice from Sugar Spun Run
I promise you that you'll love this spice recipe. It's a simple addition that takes other pumpkin recipes to a whole new level.
Pumpkin Spice Stencil Tote from Crafts Unleashed
Doesn't everyone need a tote that showcases their love for pumpkin season? Make your own easily.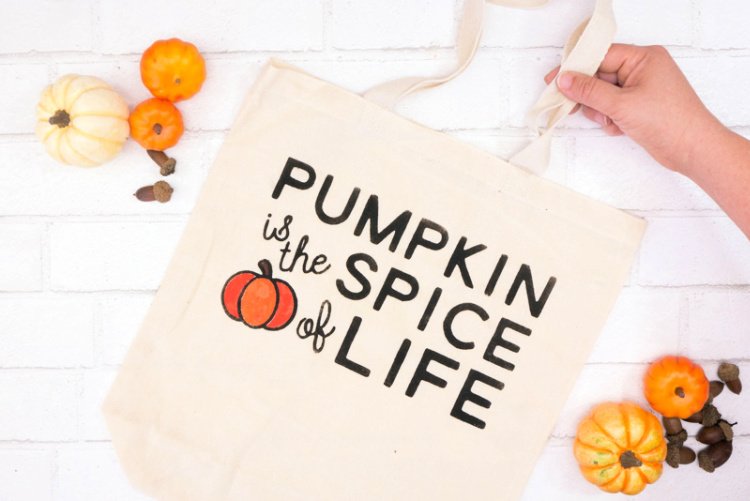 If You Can Read This Socks – Pumpkin Spice from That's What Che Said
Keep your toes snuggly warm with these fun socks! Guaranteed to get a laugh.
Homemade Pumpkin Spice Butterscotch Popcorn from Yay! For Foods
A handful of this snack is delicious and will have you craving more! The perfect snack for movie night.
All of these recipes, crafts, and activities are full of pumpkin spice fun! I can't wait to hear which one you're going to start with first!
More Delicious Pumpkin Recipes