Peanut Butter Ball Treats for Halloween
When you are asked about your favorite flavor combinations in any candy most will say chocolate and peanut butter. I totally agree. So these simple Peanut Butter Ball Treats for Halloween can be made just in time for all of those get-togethers or as treats.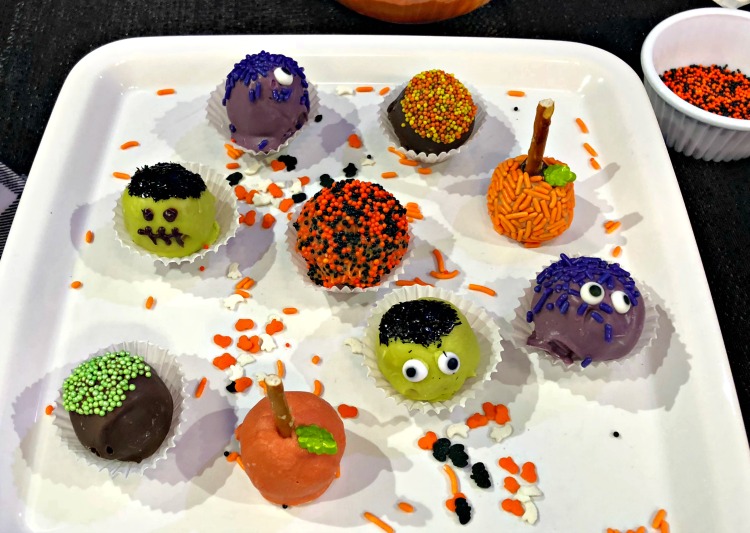 I've been making peanut butter balls for many years since they are such a favorite and so easy to make. You may remember a couple years ago I made these in an egg shape for Easter so they can almost be made for any holiday or just "treat yourself". Simple – make up the recipe, scoop out and roll into balls. See more details in the recipe.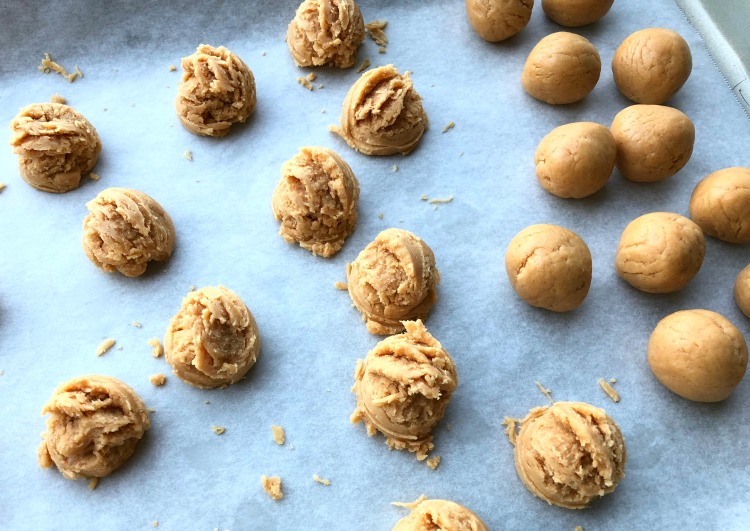 Halloween can be fun so think about all the bright colors you have a choice of in Candy Melts (melting chocolate) and the decorations – sprinkles, jimmies, colored sugars, and eye balls. Think outside of just orange and black. Adding colors such as a bright green, purple, and yellow will elevate your design.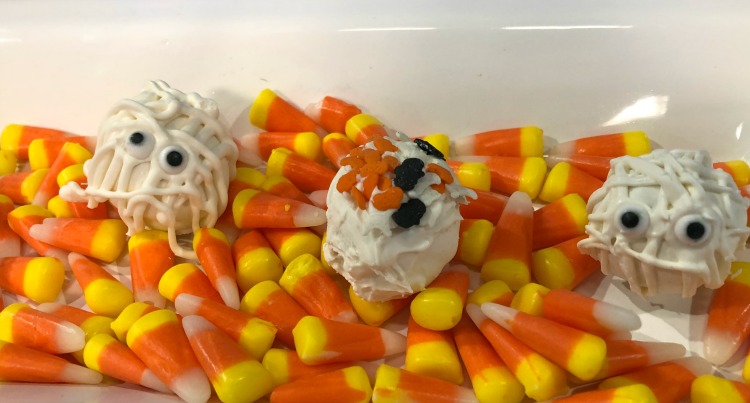 All the bright colors can also make Halloween less scary to some. These peanut butter balls are good for kids to help with as long as you are careful about the melted candy as it can be hot at first. Let the kids go wild with all the colors and see what kind of "fun monsters" they can come up with. Maybe call them funsters!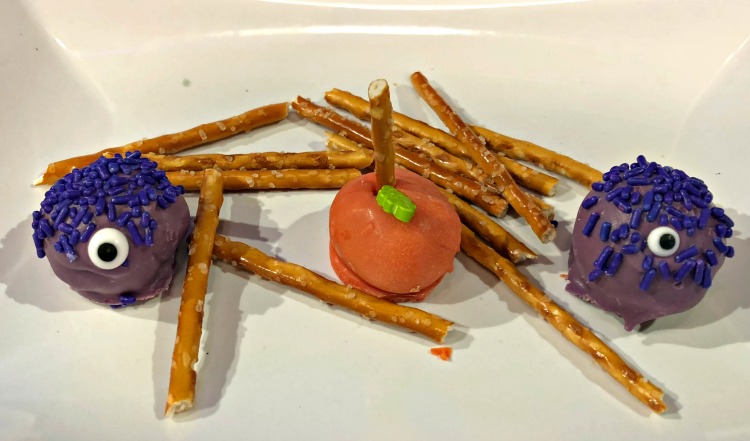 For a few more ideas, here's Last Minute Halloween Treats made last year using Little Debbies, shortbread cookies, and Rice Krispies bars.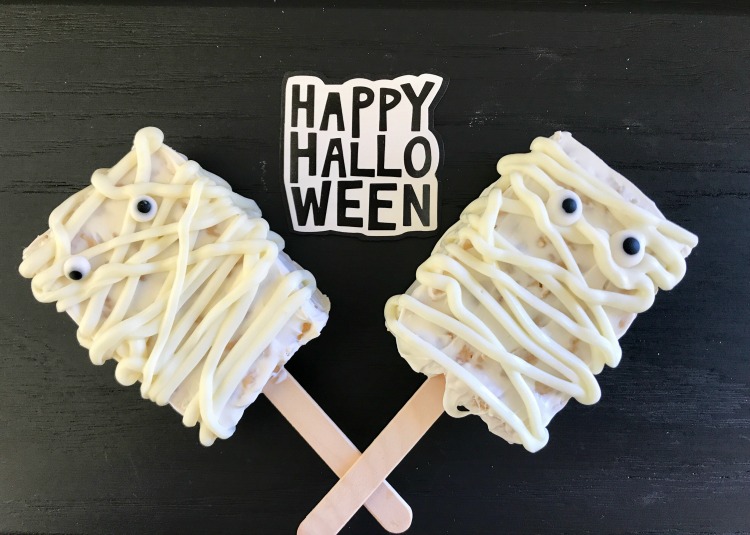 What you need:
Candy melts – your color choice – melted
Assorted sprinkles & jimmies
Candy eyes
Pretzel Sticks
Pastry or ziplock bag
Be creative. All of the designs here are just to give you ideas, but whether you make these designs, or come up with your own, just make them.
Mix and match your candy melts with all of your toppings. What's your favorite colors?
Got leftover melted chocolate – make this quick pretzel crunch. Using the green candies makes it look a bit more for Halloween.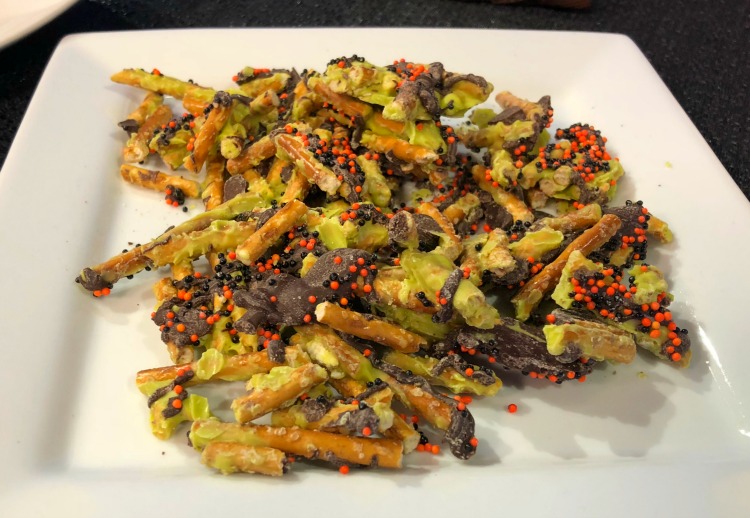 Peanut Butter Ball Treats for Halloween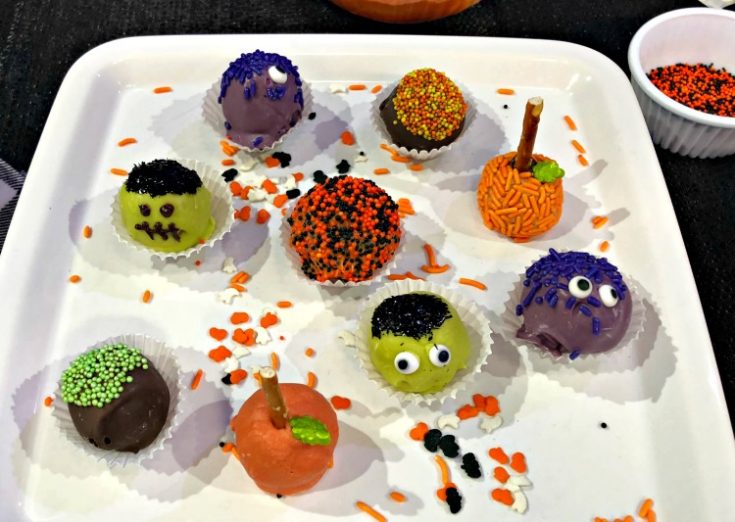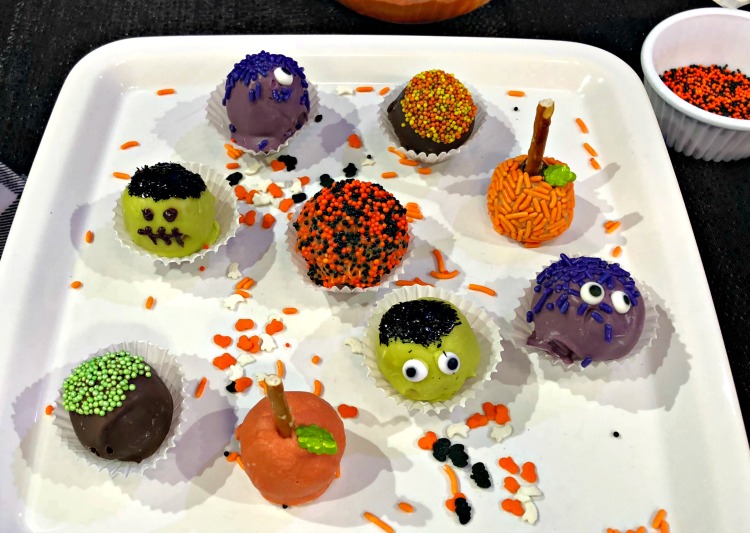 What better combination for treats - peanut butter and chocolate.
Ingredients
1 cup peanut butter, plain or crunchy
1 - 16 oz box confectioner sugar, or about 3 1/2 cups
1/4 cup softened butter
milk - as needed
Instructions
Candy melts - melt these according to package
Mix together first 3 ingredients.
Add milk a tablespoon at a time as needed.
The dough should be just moistened enough to form a ball.
Scoop with small cookie scoop for uniform size
Refrigerate for 15 - 20 minutes, or freeze for 5 minutes.
Dip into desired color of melted chocolate or candy melts.
After dipping, place on parchment paper to set.
Decorate.
Notes
Use a ziplock or pastry bag for adding small faces or mummy fabric.
Before using in pastry bag, the chocolate should be cooled slightly.
Add milk slowly at a time.
This can depend on a variety of factors including how oily the peanut butter is.
After covering the balls in the candy melts, let them set up a few minutes before adding sprinkles or other decorations so they won't slide off.
Store in air-tight container for up to 3 days.
Do not refrigerate.

Break up some pretzel sticks and place on parchment paper. How many you use can depend on how much melted chocolate you have left.
Drizzle your leftover chocolate over broken pretzels. Top with a few sprinkles or jimmies. Let set up and enjoy.
What's your favorite Halloween candy? Or candy in general? Of course I love the peanut butter and chocolate combinations, but give me anything dark chocolate and I'm happy. And if it has a little caramel and sea salt, it's even better.
Another quick treat I love to make is my Monster Munch.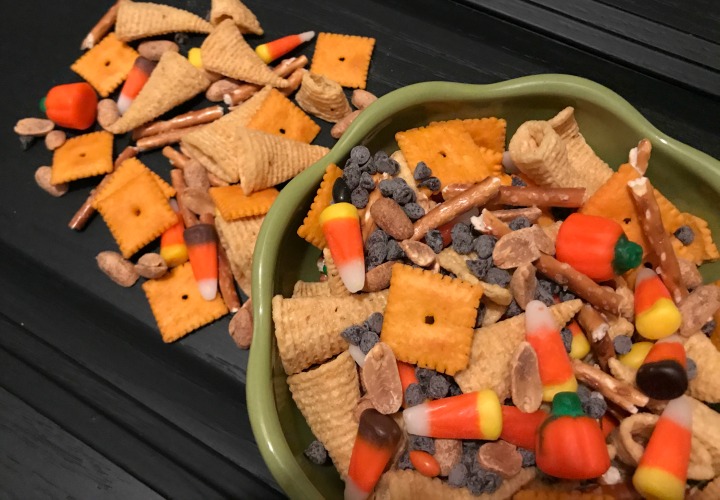 I've included affiliate links to Amazon for you to find some products easier. I may receive a small commission, but the price is the same for you. It just helps my blog out.
Happy Travels,
Rosemary