Painted Chocolate Easter Bunny
Make this Painted Chocolate Easter Bunny with just spray paint. It looks so real and it's no-calorie and non-fat.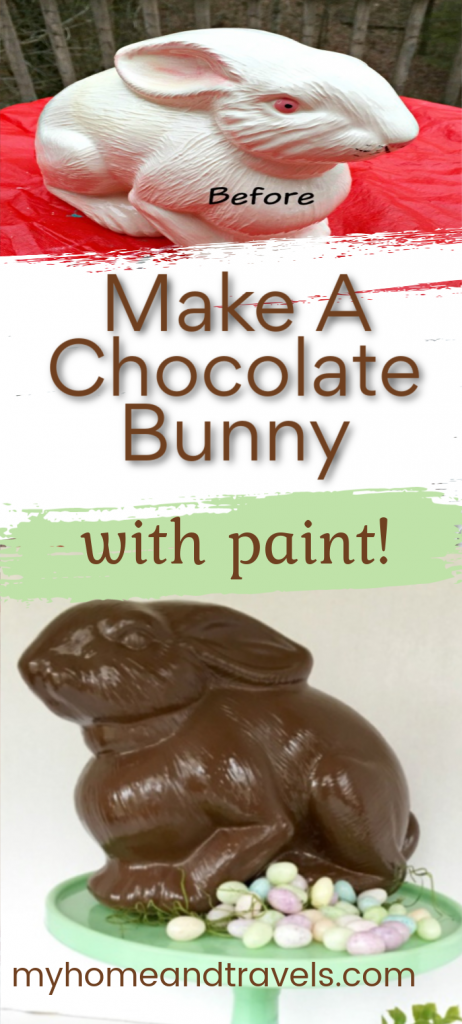 This Painted Chocolate Easter Bunny is so easy
With Chocolate Brown spray paint from Ace Hardware of course and you get a very realistic painted chocolate Easter Bunny.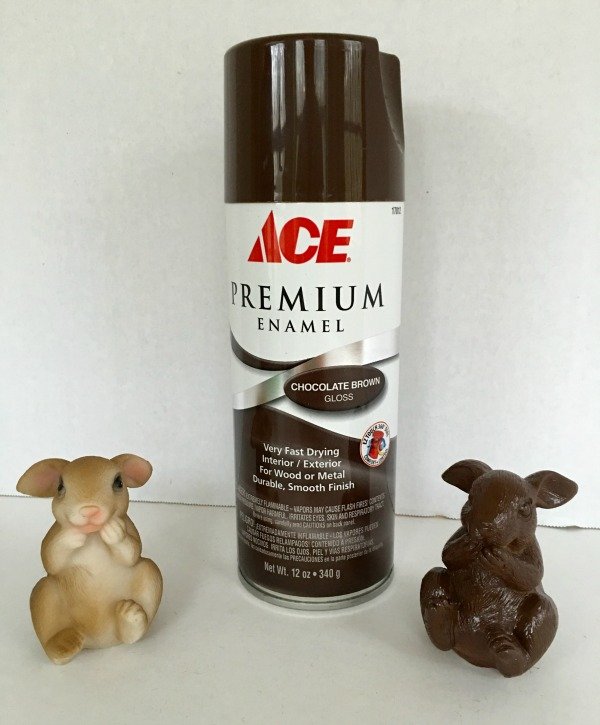 Almost anything can be spray painted as long as you use the proper type.
Ceramic is usually pretty easy to paint. Sometimes at this time of year the hardest part is finding a warm, somewhat sunny day with no wind.
Make sure any item you paint is clean and dry. Look for bunnies at yard sales or thrift stores all year long.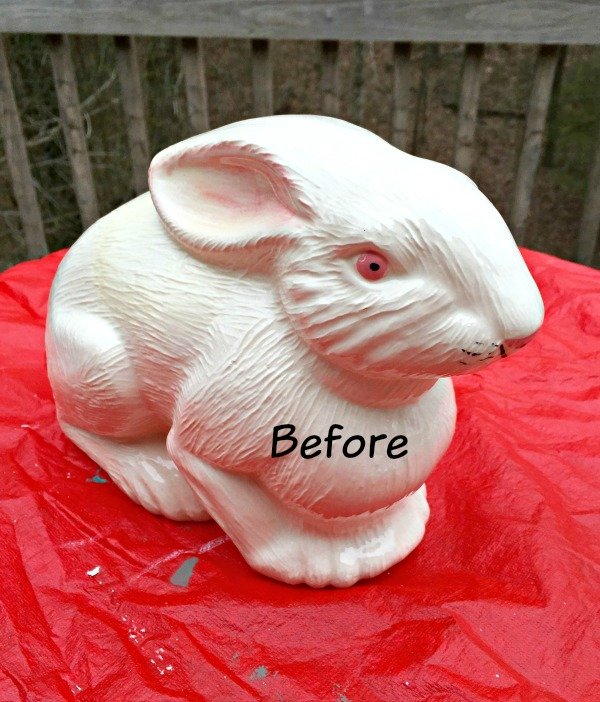 With any painted project, several lighter coats are better than one heavy. If you spray too heavy, you will always get runs.
Paint according to directions on the can for painting and prep. And check drying time as it can vary.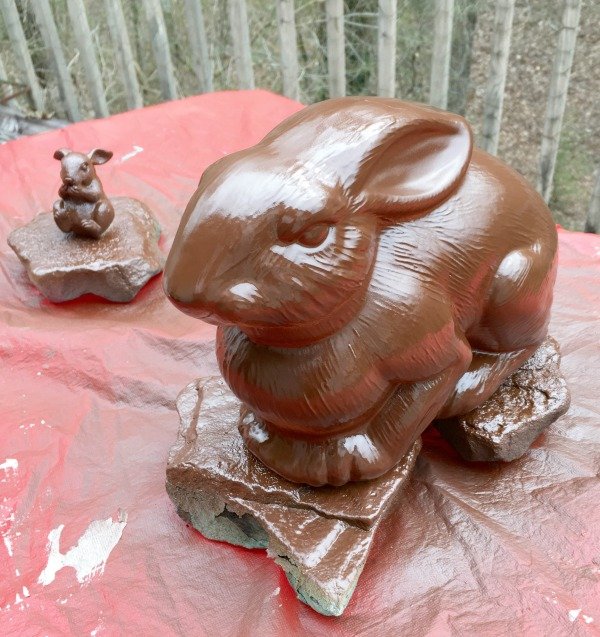 What else can you spray paint?
For Easter, think about eggs and even chickens to make a great chocolate display. It won't melt.
Looks good enough to eat
If you think these look like real chocolate in the pictures, you should see them in real life. It has fooled several people when they saw it.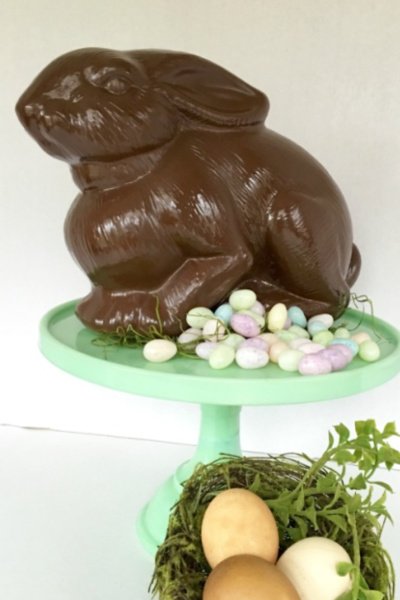 For a few more Easter projects.
I've included affiliate links to Amazon for you to find some products easier. I may receive a small commission, but the price is the same for you. It just helps my blog out.
Happy Travels,
Rosemary