How do you make a no-calorie, non-fat Chocolate Easter Bunny?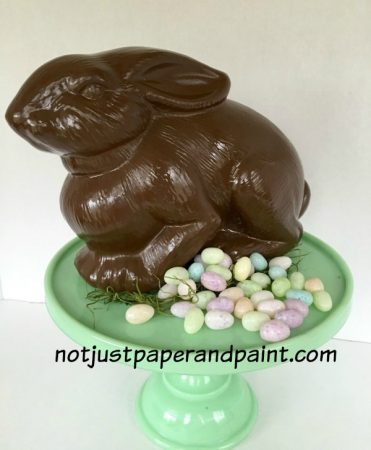 With
Chocolate Brown
spray paint from Ace Hardware of course and you get a very realistic painted chocolate Easter Bunny.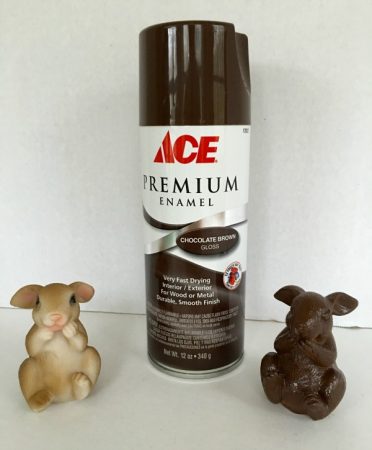 Almost anything can be spray painted as long as you use the proper type.
Ceramic is usually pretty easy to paint. Sometimes at this time of year the hardest part is finding a warm, somewhat sunny day with no wind.
Make sure any item you paint is clean and dry.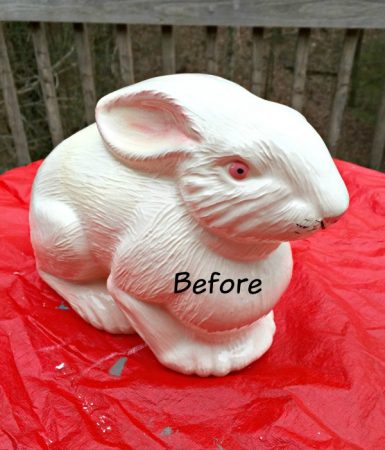 With any painted project, several lighter coats are better than one heavy. If you spray too heavy, you will always get runs.
Paint according to directions on the can for painting and prep. And check drying time as it can vary.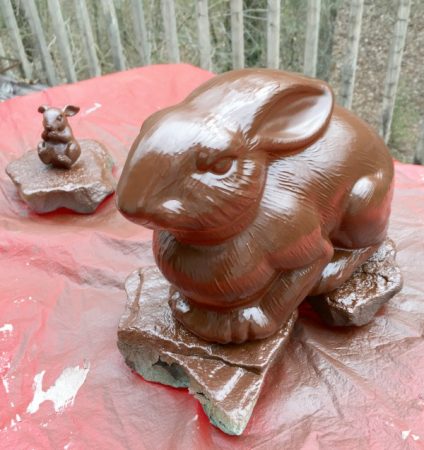 If you think these look like real chocolate in the pictures, you should see them in real life.
Good enough to eat.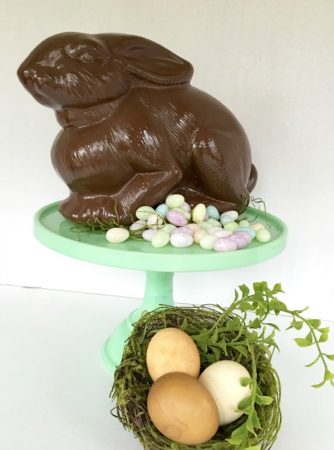 For a few more Easter projects.