How to Make Boiled Eggs in an Air Fryer
Find out How to Make Boiled Eggs in an Air Fryer just in time for all those spring dishes and Easter Eggs. Maybe that statement is a little strange because you aren't going to actually boil eggs but you can get perfectly boiled eggs in an air fryer. No waiting for water to boil or guessing how long to boil them. Toss them (gently) in the air fryer, set it, and forget it. You'll have perfect boiled eggs in minutes.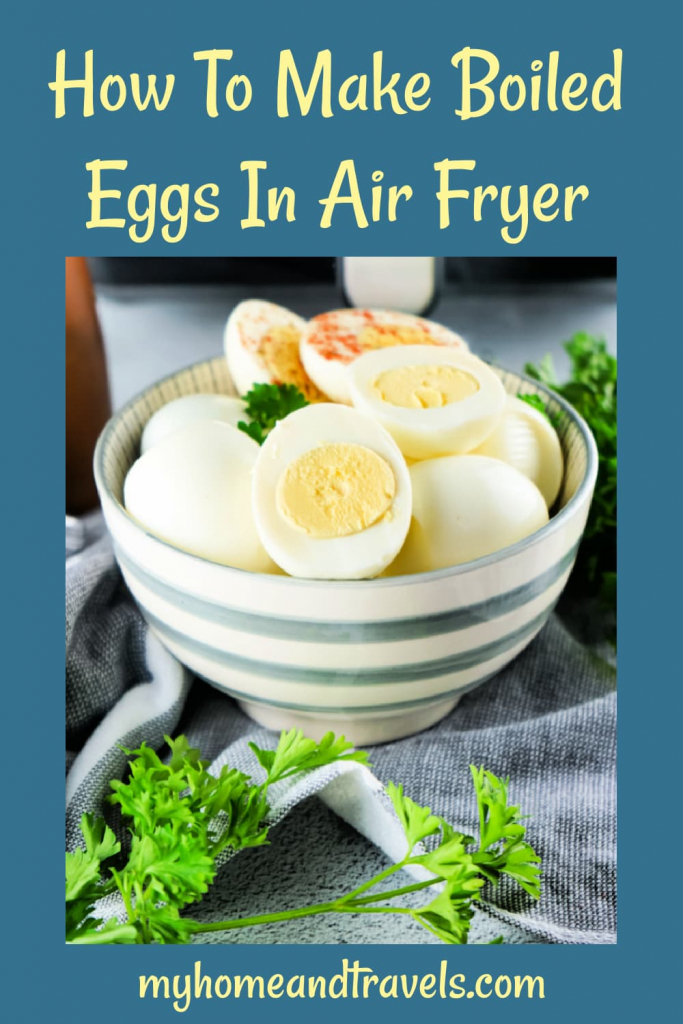 If you have eggs and an air fryer – you're set.
Depending on the size of your air fryer, you should be able to cook about 14 eggs at one time.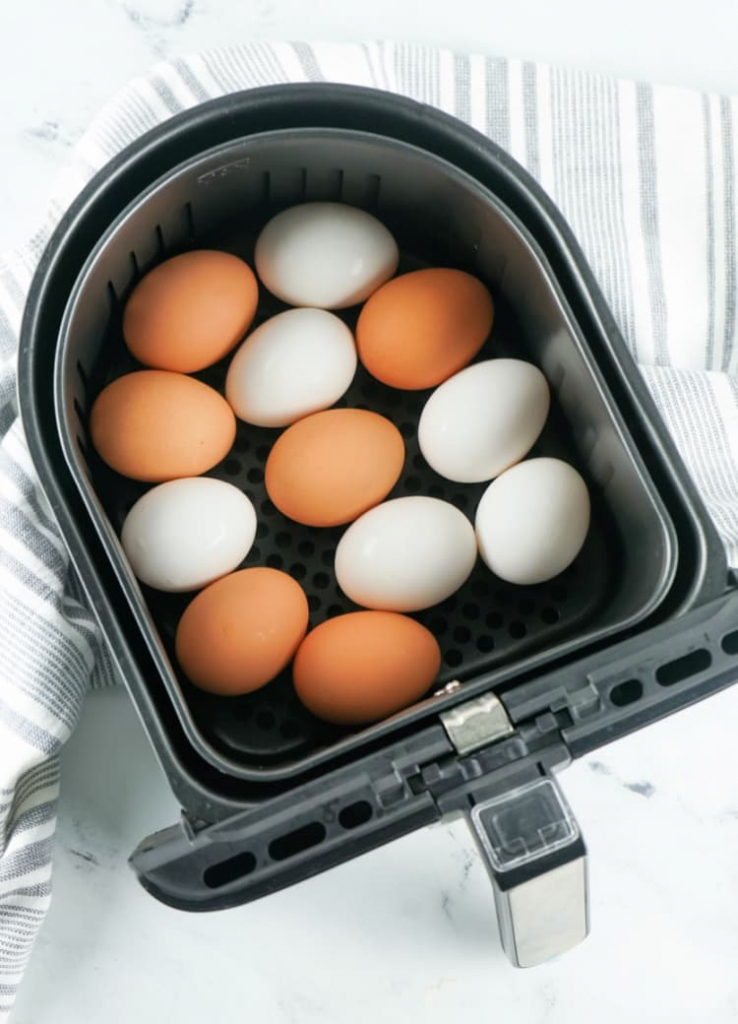 Directions on How to Make Boiled Eggs in an Air Fryer
Wash and dry the eggs
Place a single layer in the bottom of your air fryer
Cook at 275 degrees for 16 minutes
Remove eggs and place in an ice bath** to cool
**An ice bath is a great way to get a clean peel with the egg since no water is used in air fryer.
Just place ice cubes and water in dish to create an ice bath.
You are now ready to enjoy these eggs as you would any boiled egg.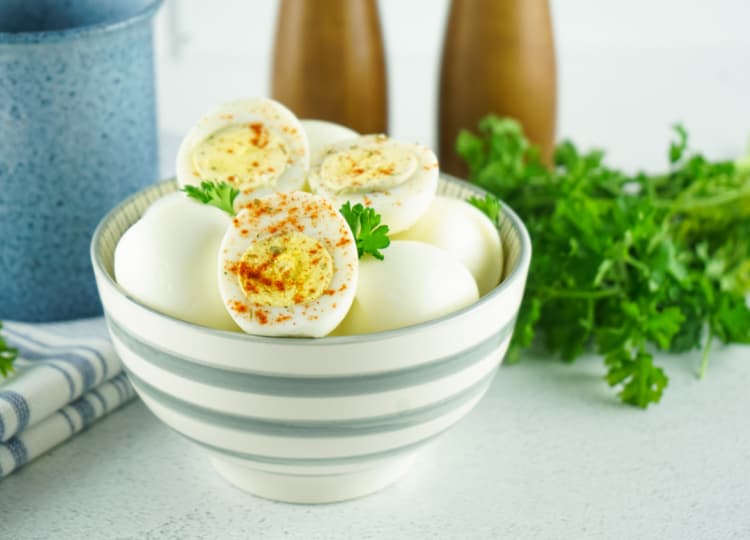 How do you like boiled eggs or in what recipes?
As a snack?
Cut up on a salad?
In salads such as Tuna or Potato?
Egg Salad?
All of the above?
Of course, at this time of year you may be thinking of decorating them for Easter. Read about me using things like coffee and tea to make natural colors.
DYE EGGS NATURALLY WITH COFFEE, TEA, AND TURMERIC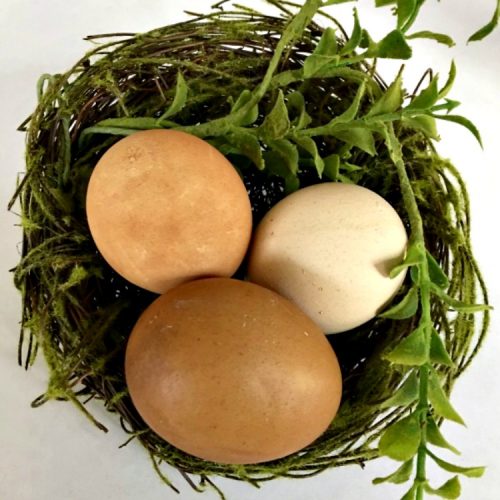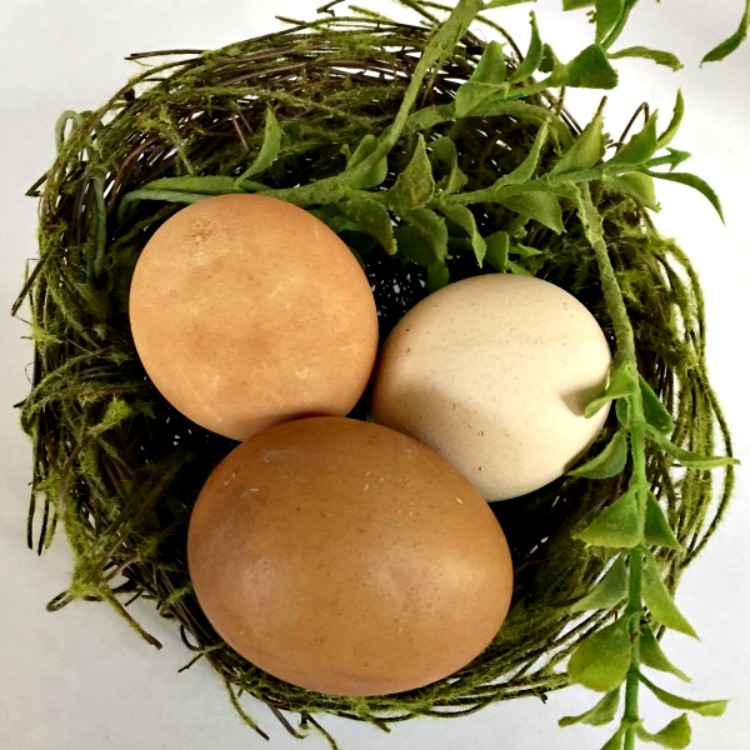 I've included affiliate links to Amazon for you to find some products easier. I may receive a small commission, but the price is the same for you. It just helps my blog out.
Happy Travels,
Rosemary