Beer Braised Crock Pot Beef Roast
Maybe you have had all the ham and turkey for a while so looking for something else along the comfort food lines. This Beer Braised Crock Pot Beef Roast will make a great dinner to come home to after a long day. Don't worry, the alcohol cooks out of it but I promise it will give you an added layer of flavor. (Even if you don't like beer since you won't taste it).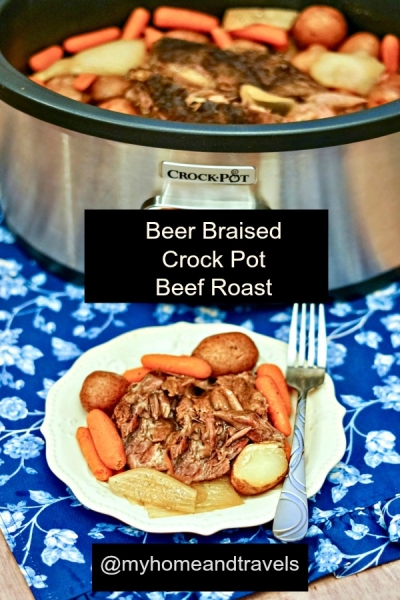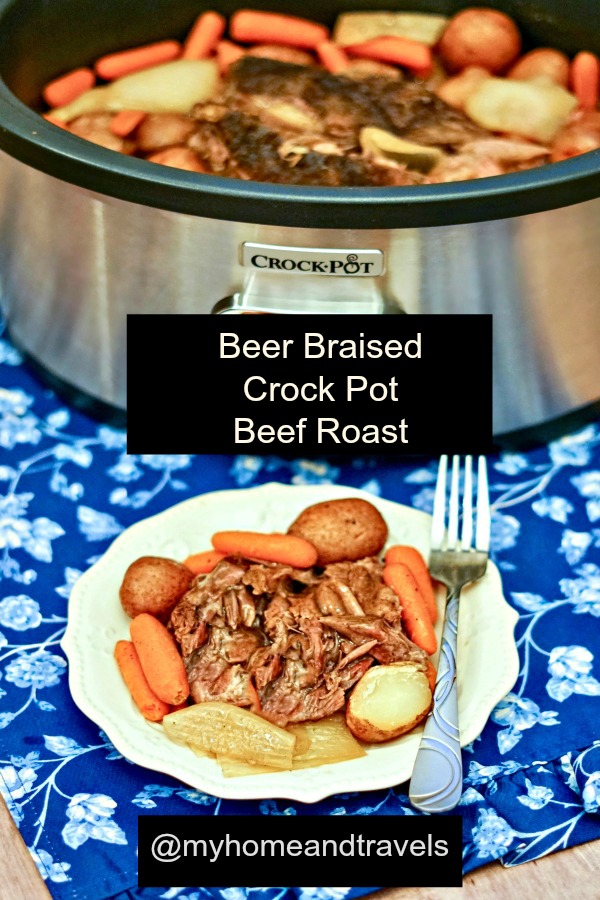 Times are still busy with the holidays, kids might still be home, sports still happening, so bring out the crock pot to have a delicious meal at the end of the day. And maybe leftovers for tomorrow. Who doesn't love a great roast beef sandwich.
Gather up all of your ingredients.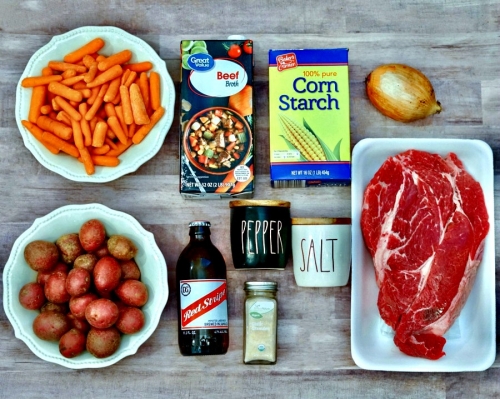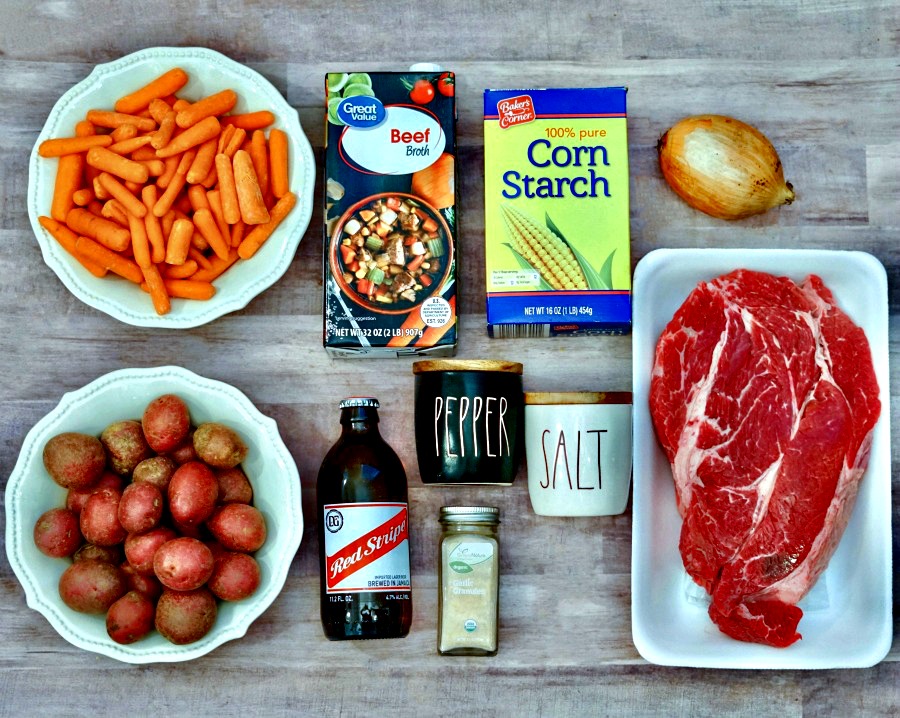 Place the roast then remaining ingredients in crock pot.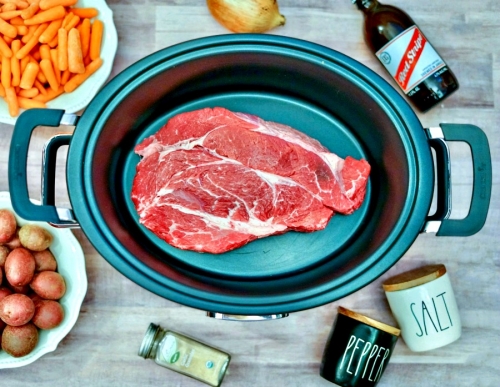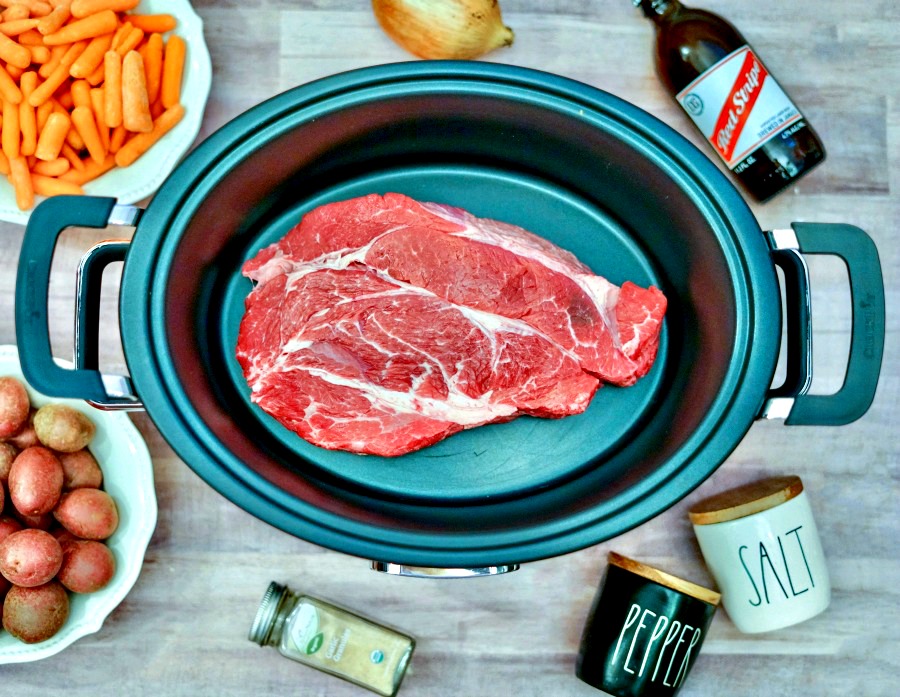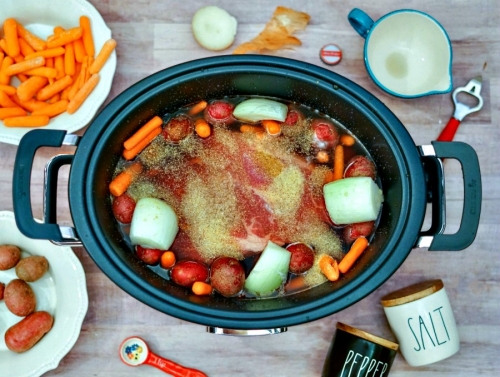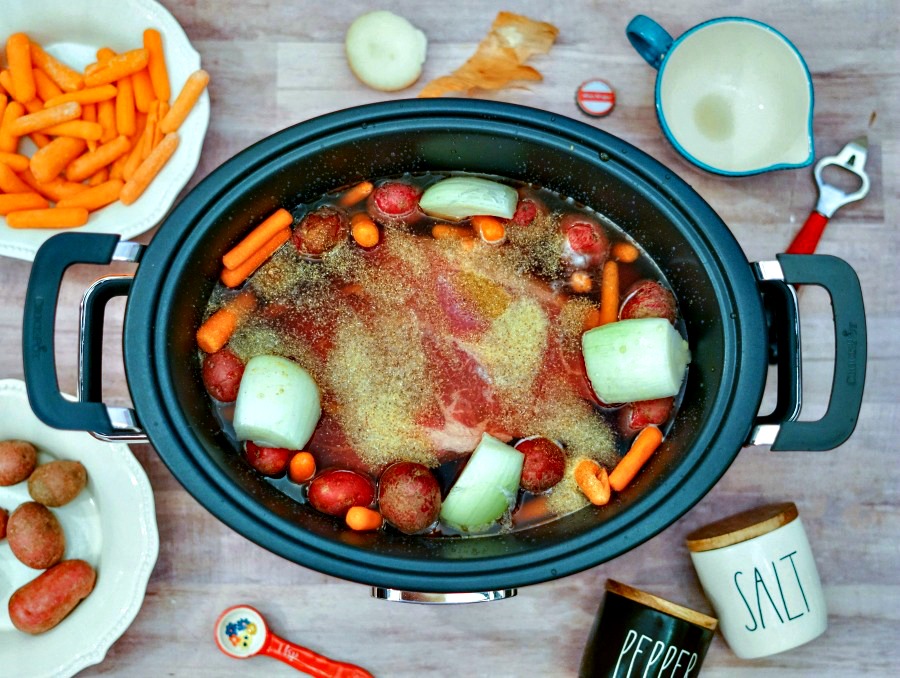 Cook for 8 hours on low. Check for tenderness.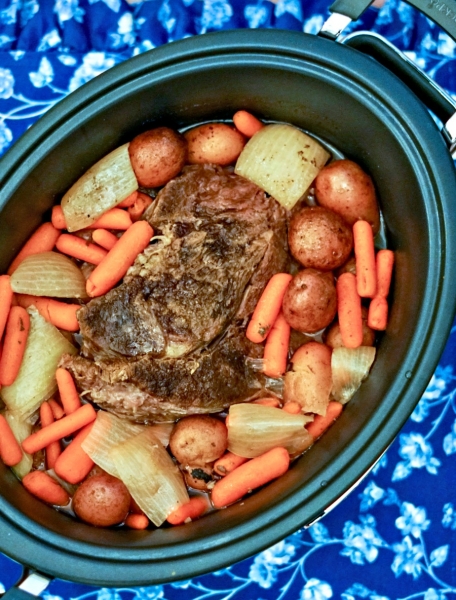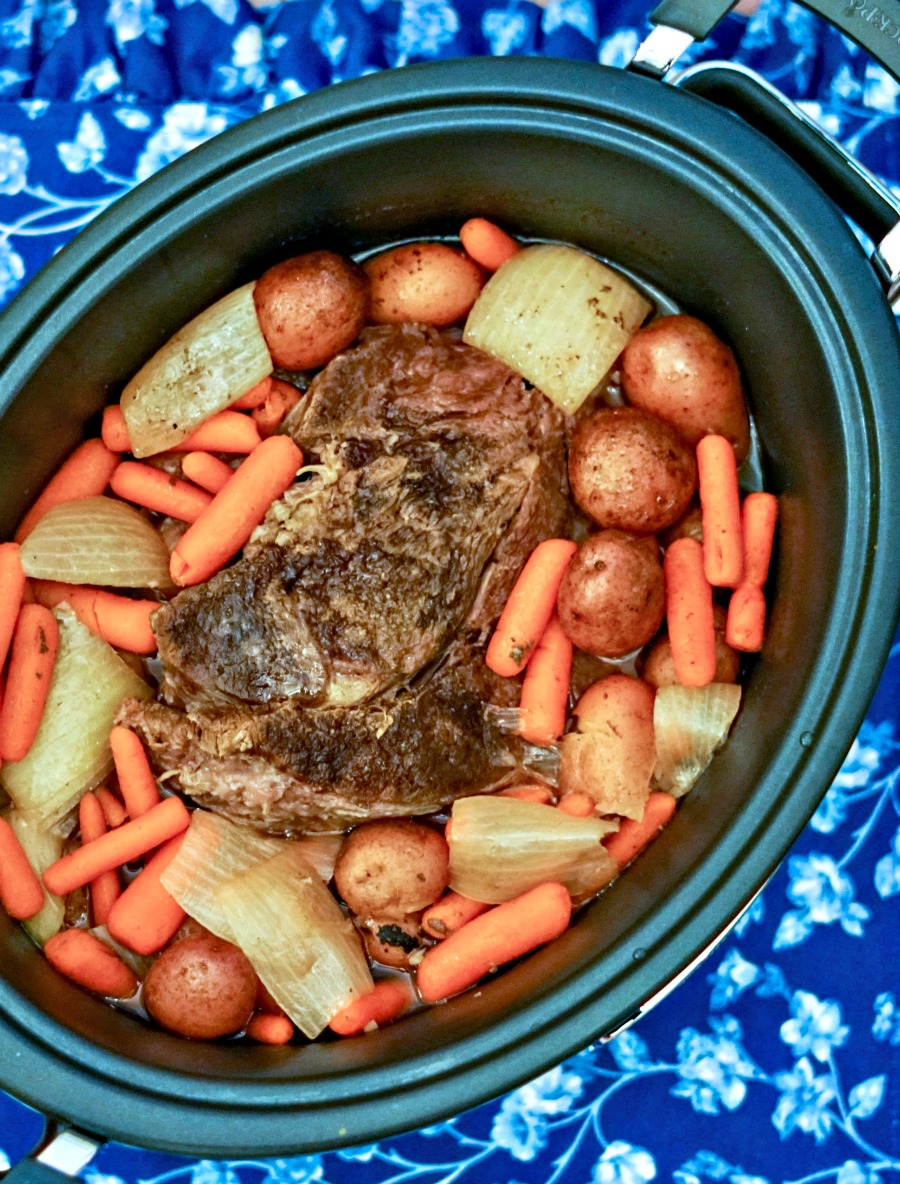 Make gravy and serve. I love to serve Hawaiian Rolls with good roast gravy..
Beer Braised Crock Pot Beef Roast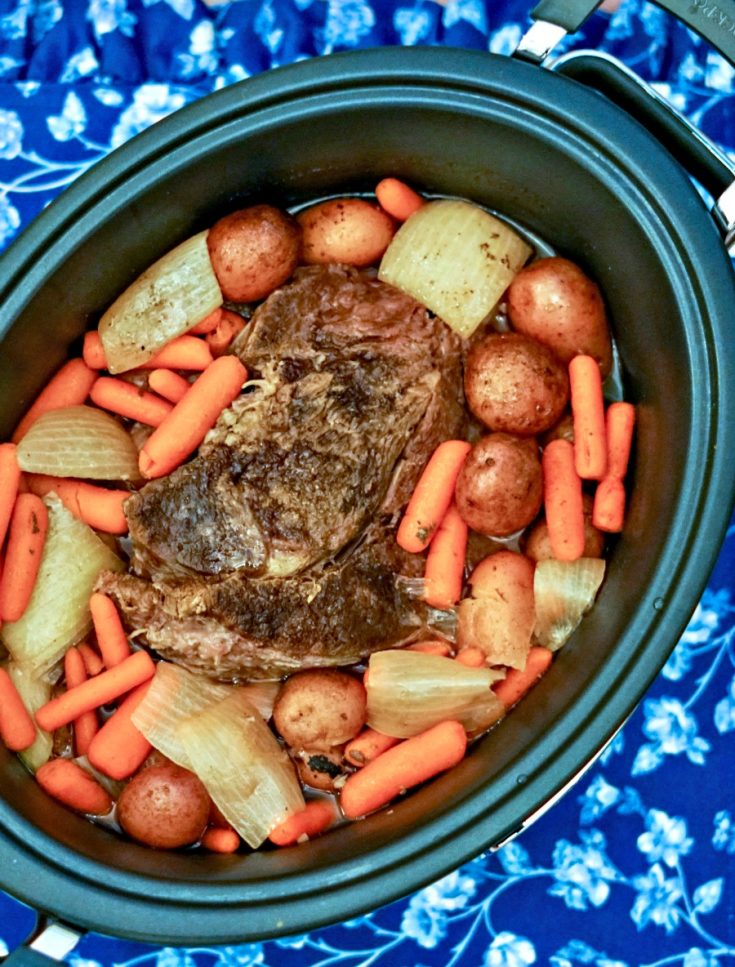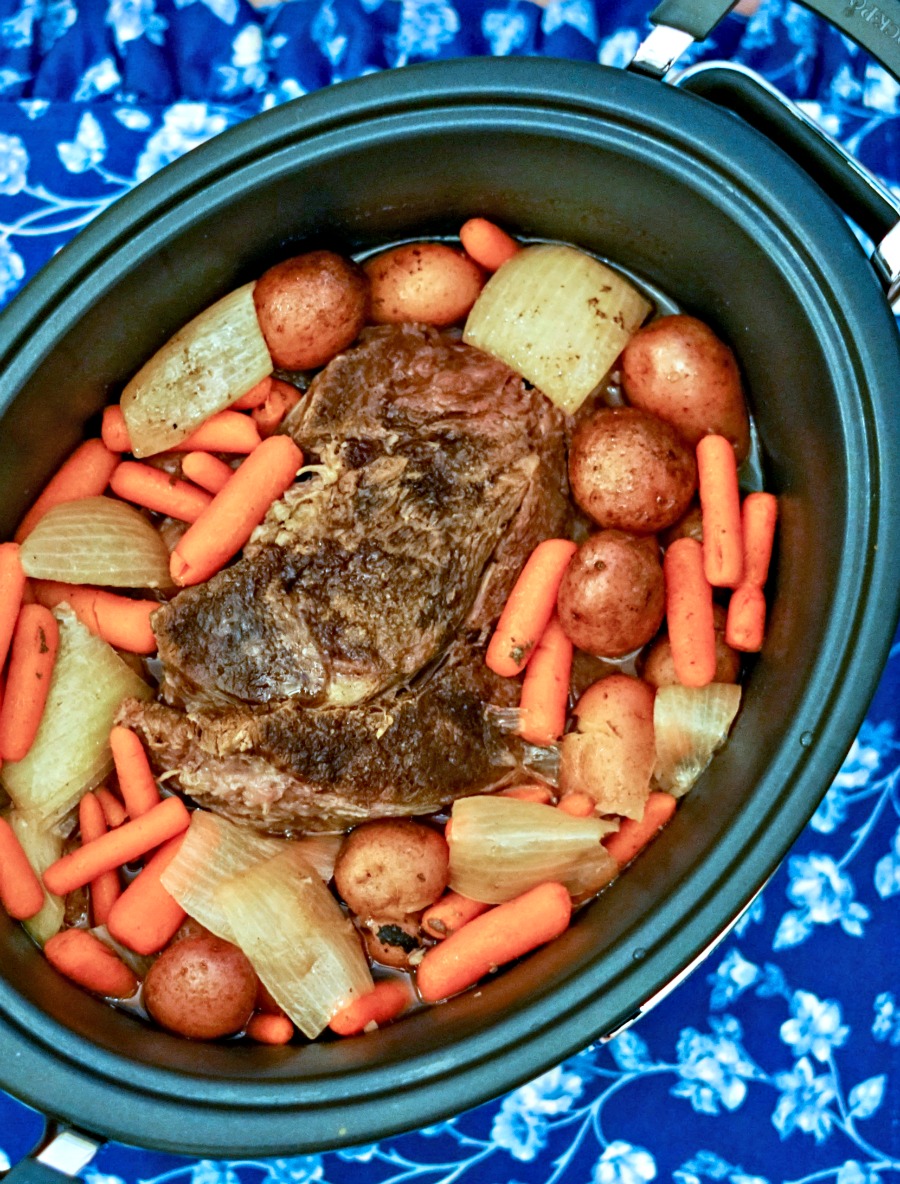 A traditional pot roast with a twist. Don't worry, you won't taste the beer.
Ingredients
For Roast
3 lb beef roast
1 lb baby potatoes
16 oz baby carrots
1 onion cut into chunks
3 cups of beef stock or beef broth
6 oz beer, half can/bottle
1 teaspoon Garlic powder
1/2 teaspoon of salt
For Gravy
2 tablespoons of cornstarch
2 Cups Roast Broth
1/4 cup water
Instructions
For Roast
Place roast in crockpot.
Place potatoes, carrots & onion around the roast.
Pour in the beef stock.
Time to pour that beer!
Sprinkle in salt & garlic powder
Cook on low for 8 hours
Remove 2 cups of roast broth
For Gravy
Pour broth into small sauce pan
Mix water and cornstarch together in small cup
Whisk water - cornstarch mixture into roast broth.
Stir almost constantly bringing it to a low boil.
Cook 3 - 5 minutes until thick.
Drizzle over roast or serve on the side.
Notes
Store any leftovers in the refrigerator

How do you use your crock pot? How often?
I have been a faithful crock pot user ever since they came out back in the 70's. It can give you delicious meals when you get home at the end of the day, simmer a great pot of chili, or even keep a bunch of hot chocolate warm for you
I've included affiliate links to Amazon for you to find some products easier. I may receive a small commission, but the price is the same for you. It just helps my blog out.
Happy Travels,
Rosemary