How To Use Colorful Containers Around Your Home
As I have said before, I don't have a green thumb. With help from other blog friends and great shops, I am able to maintain several plants and flowers with a little guidance. I'm going to share a few ideas on how to use colorful containers around your home, inside and out. A visit to Bees on a Bicycle is a great place to go for all things home and garden.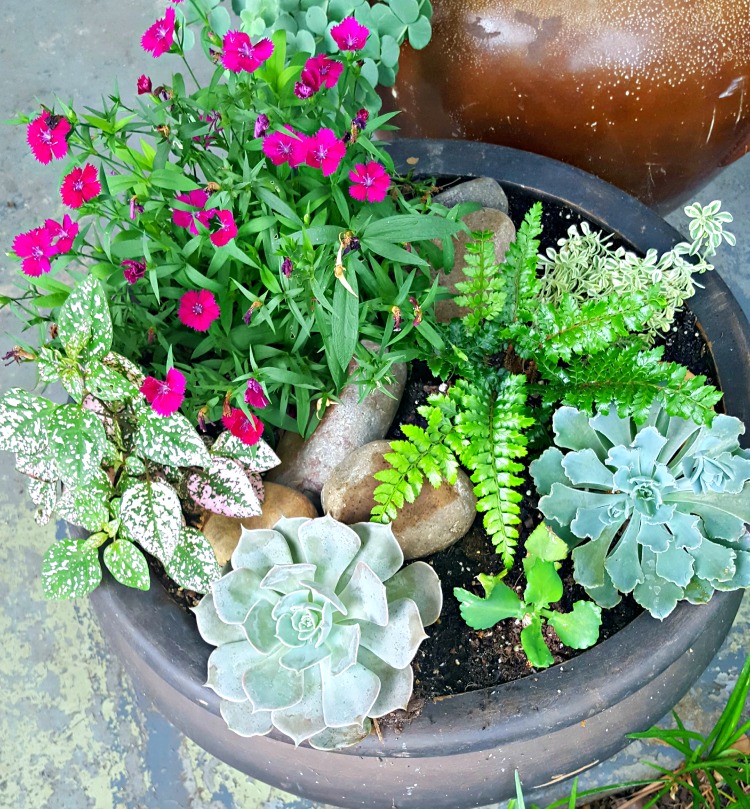 My yard doesn't have the best soil to make planting easier, so I use a lot of containers – on the porch and deck, around the edges of my home, and placed throughout various areas around the yard. Even inside the home, usually on a smaller scale though.
Something I learned several years ago from my friend Carmen, a gardening editor for Southern Living Magazine when planting a container, you have the three T's – tall, thick, and trailing. No matter the size of pot, I try to do this to add visual interest to the pots.
Along with this, you can also add colorful plants, instead of flowering plants, which will sustain the color longer. Some of my favorite plants to use will be variegated, or varying shades of greens/yellows/blue tones. Play around with the layout before you plant, just like you would in the ground in your yard.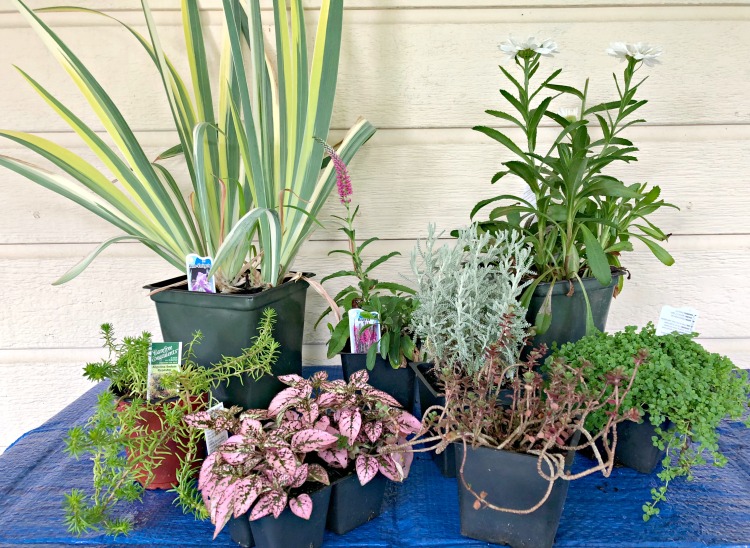 Herbs are also great to add to containers for the different texture and color, just remember which is edible.
There's a few important things to remember when preparing your containers for planting:
Drainage – you need to have proper drain holes in the containers so your plants won't sit it too wet of soil. This could cause them to rot more easily.
Use good dirt – well, not really dirt, but a good potting soil. Don't go out in your yard and dig up regular dirt to use.
Know the difference in a perrenial and an annual. Most perrenials will come back year after year if taken care of properly. Annuals are great to add that pop of color for one year.
Most plants are mostly for the sun or shade, and use the same type together for the area it will be placed in.
You will be amazed at how quickly many plants will thrive and grow once they are planted in the container and taken care of. It might look a little empty at first, but give it a couple weeks and you won't recognize it.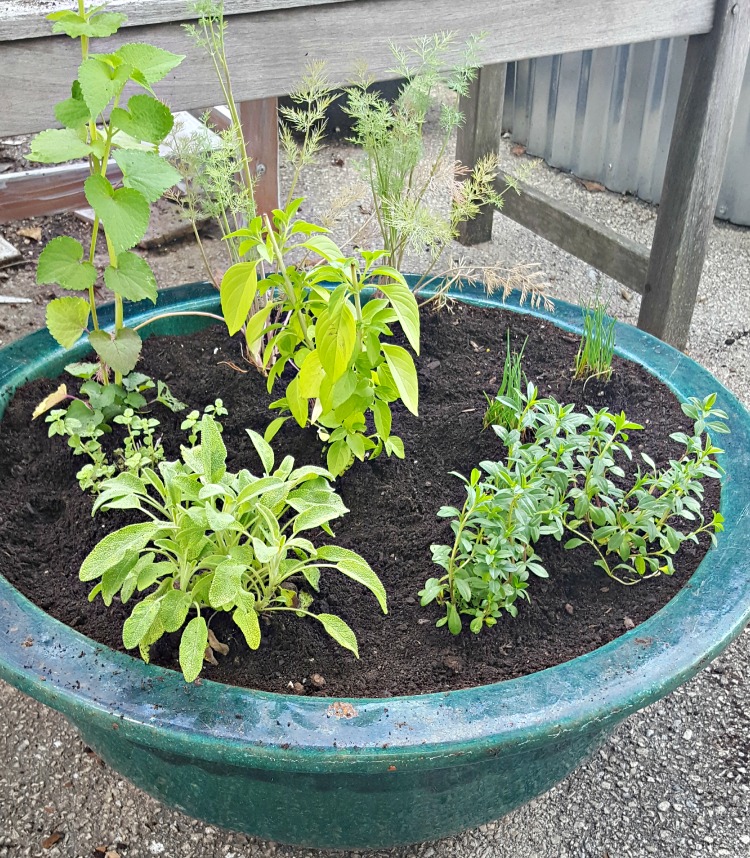 The little tags which come with a plant are great to keep. This not only gives you information about where to plant, such as sun or shade, but how much they will grow. By keeping these too, make a note of what you like and might want to purchase again for other areas if you are like me and can't remember a lot of names.
Here's a few examples of some colorful pots.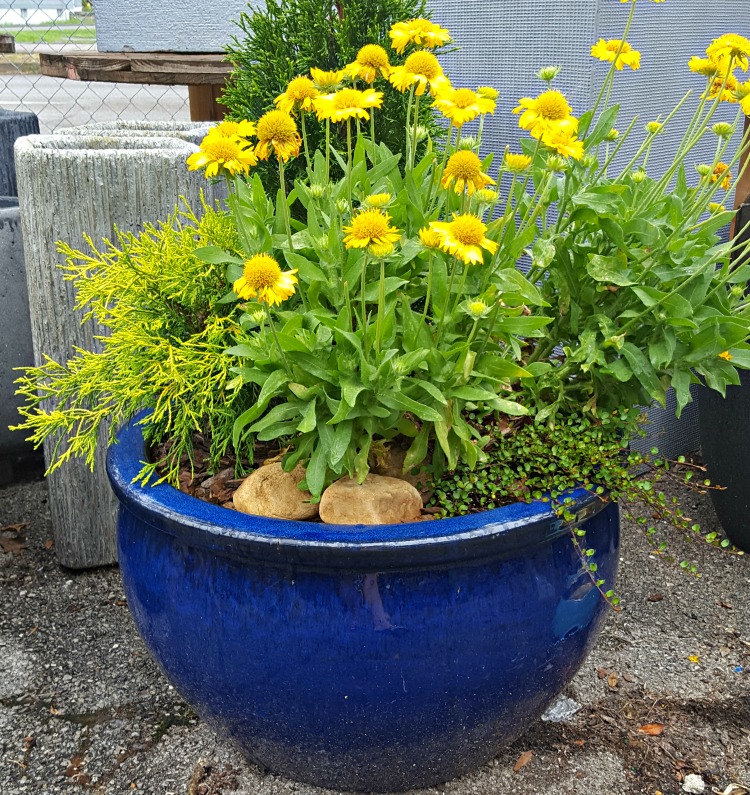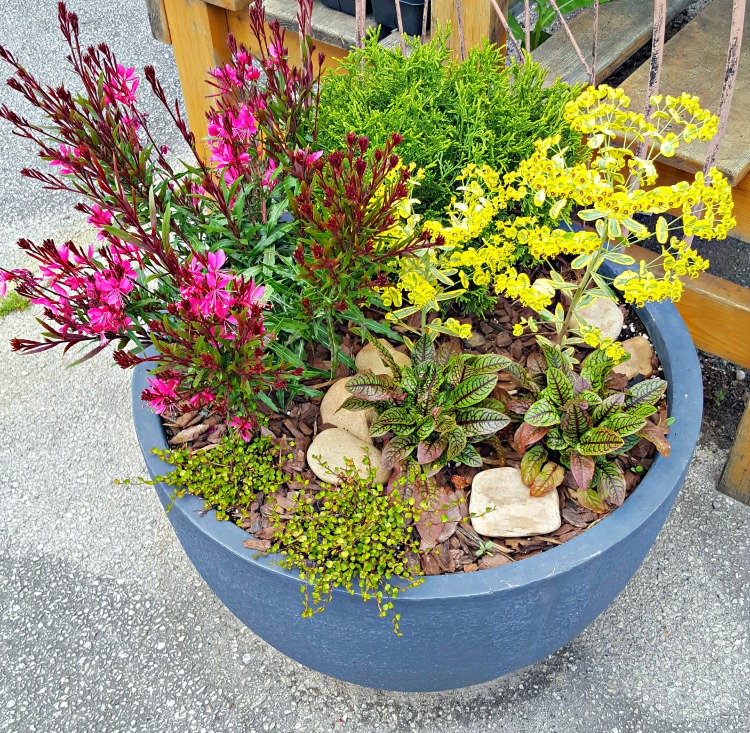 On a recent visit to Bees on a Bicycle, here's a little review, were these grain fiber pots. They biodegrade in years, rather than decades.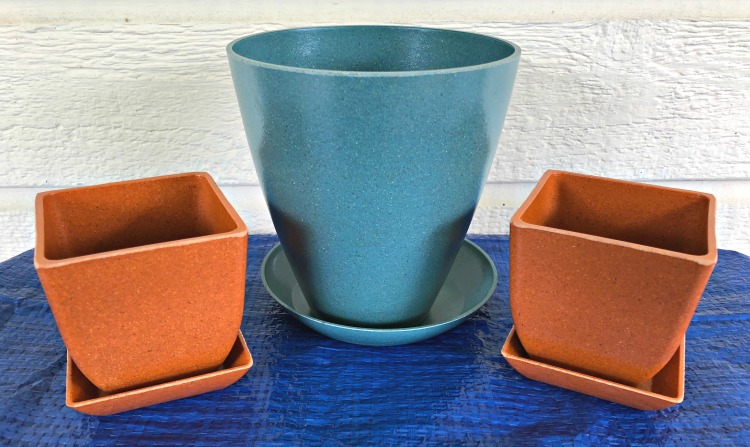 Not only are they reasonably priced, but have matching saucers. And with the colors, they are great to mix and match.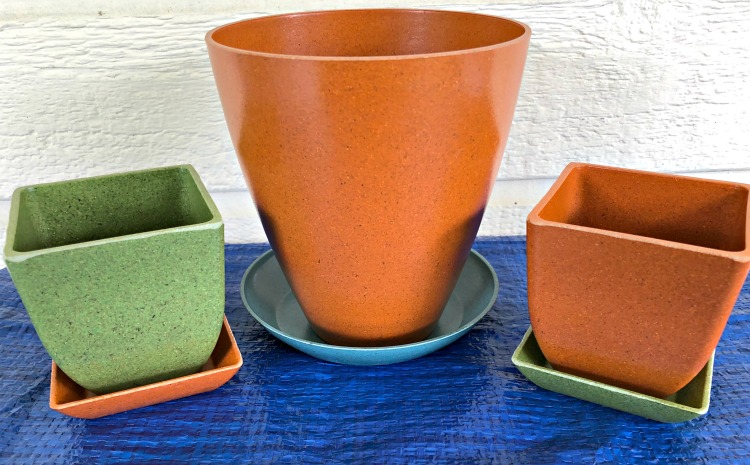 Finding this type of shop is great for people like me which need help. They also offer several services:
Use their potting station to assemble your container – pick out your plants then use just the amount of soil you need. No need to purchase a big bag which is great for a condo-dweller.
Commission the owner Cath or her team to make a container to meet your needs. Let them know the size and where you will be using it.
Buy the plants and take them home and assemble it yourself. They can advise you on the types which might work best for you.
As alternative to cut flowers, consider using live plant arrangements for your next party, get-together, or even a wedding. They can then come home with you with plants to live in your yard for years to come.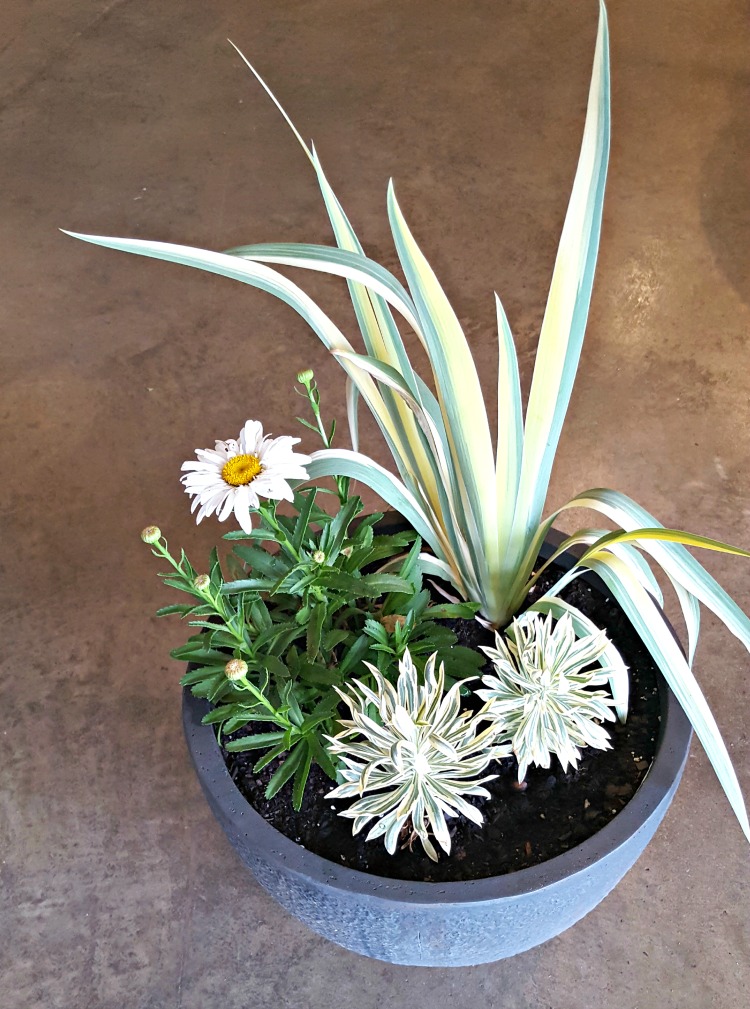 You will find many types of containers such as this galvanized tub or ceramic pots, all in a variety of sizes and colors. Always something to match your decor.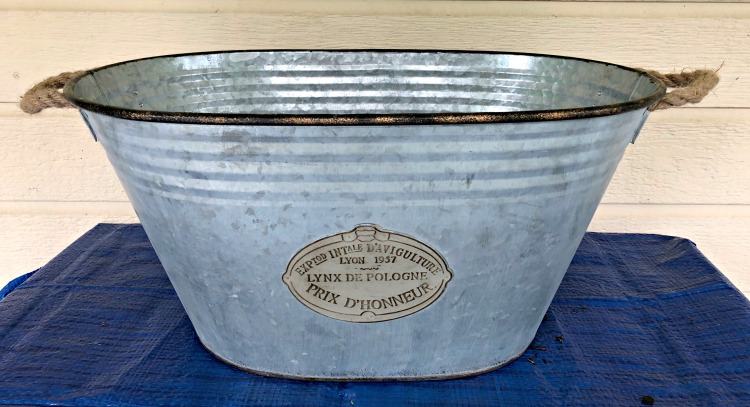 They also have several ready made pots which are ready for you to pick up and go.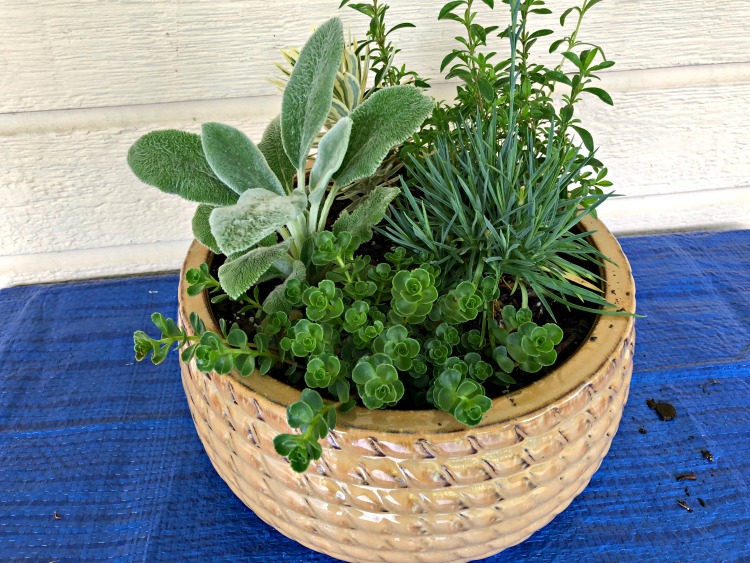 There's always a ton of classes offered. Find them on their FaceBook page under events.
Let me know your favorite types of plants and flowers you like to use in containers.
WATCH THIS – Here's a recent segment on This N That about containers.
I've included affiliate links to Amazon for you to find some products easier. I may receive a small commission, but the price is the same for you. It just helps my blog out.
Happy Travels,
Rosemary