Going Silver – My Favorite Spray Paints
Many of you know I love spray paint – I've almost had a motto of "give me a can of spray paint, and I can change the world".
Although brass is making a comeback, I haven't got onboard yet with it again. I lived with it through the 80's so I'm a silver girl for now.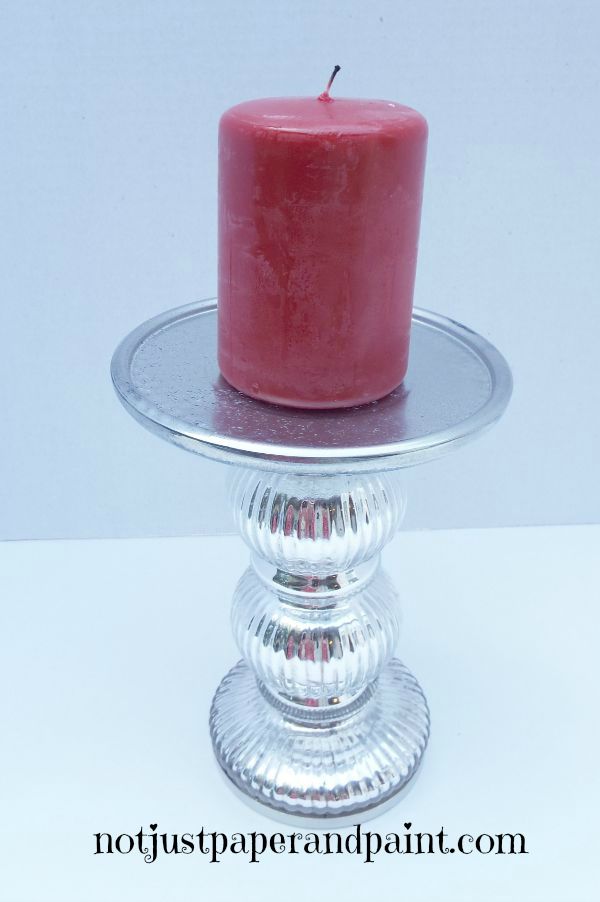 I have 2 favorite at the moment – both by Krylon. Have you tried these?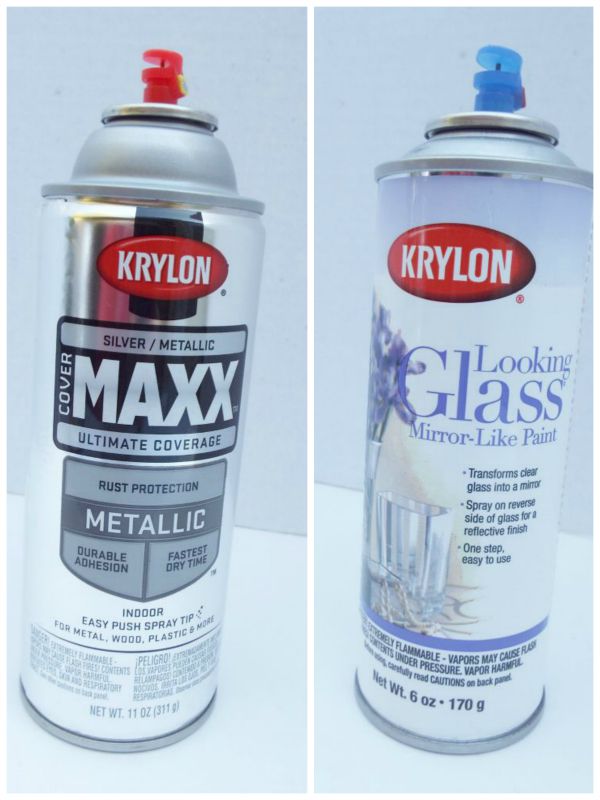 One of my favorite things is to use it with just a little water sprayed on it to give it a mercury glass affect. I love mercury glass but it can be so expensive.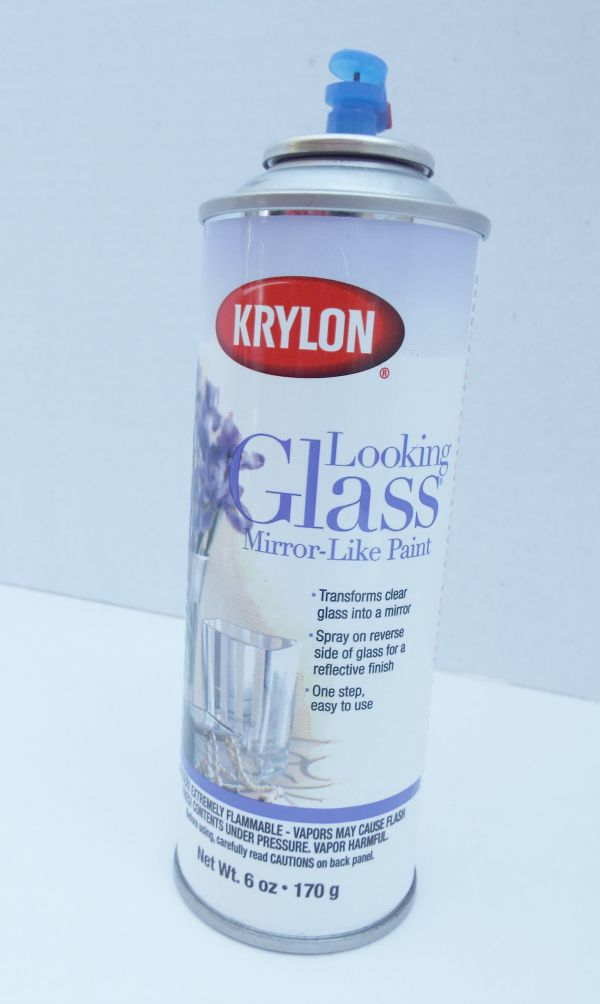 I recently broke a silver candlestick from Ikea but didn't throw it away. Just had to figure out what to do with it.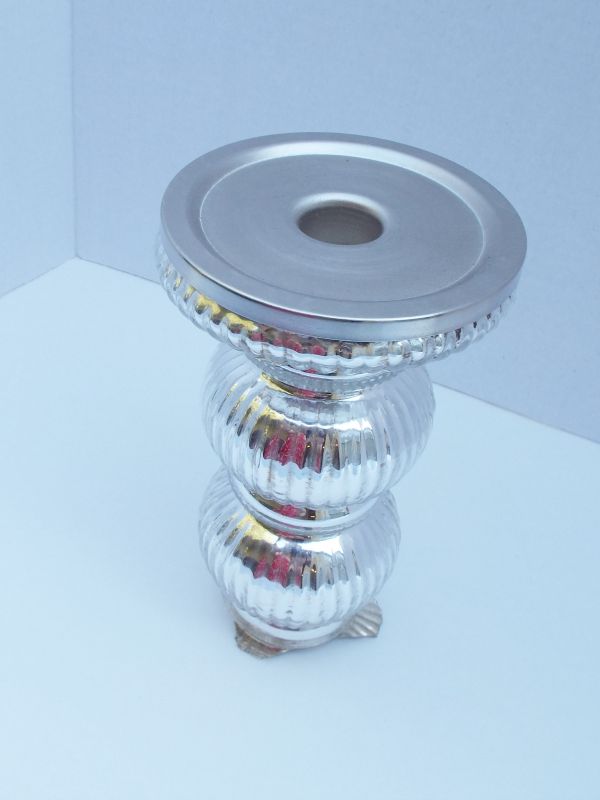 By turning it upside down with the broken part on top, I could make a candle or cake stand out of it.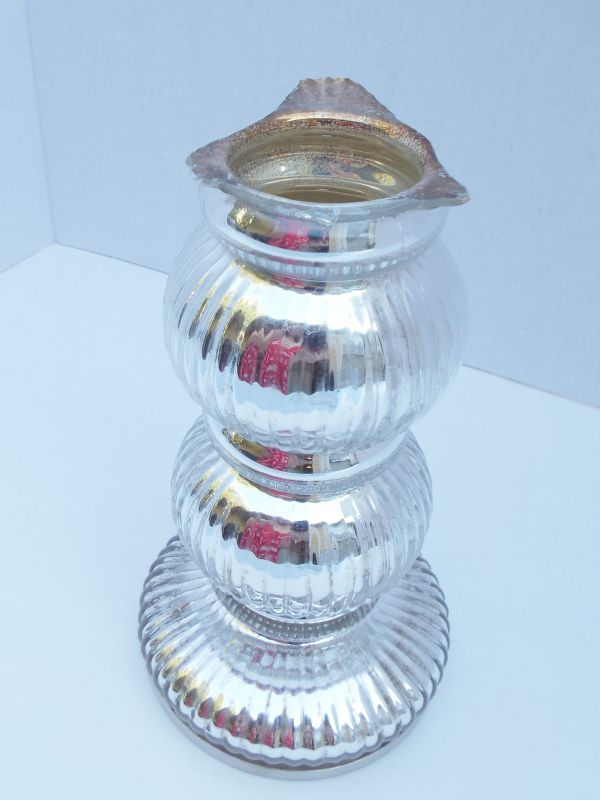 I used a candle holder plate from Dollar Tree (one of my favorite stores).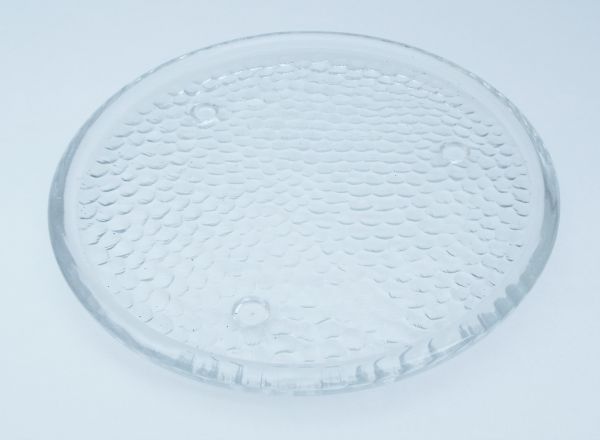 I spray painted it with the Looking Glass paint, sprayed just a little water on it and now I have a top for my broken candle holder. (It is silver – there was a glare that made a gold tone). Don't you love my fancy way to spray paint. Old tin cans and vinyl tablecloths purchased after the holidays or at yard sales.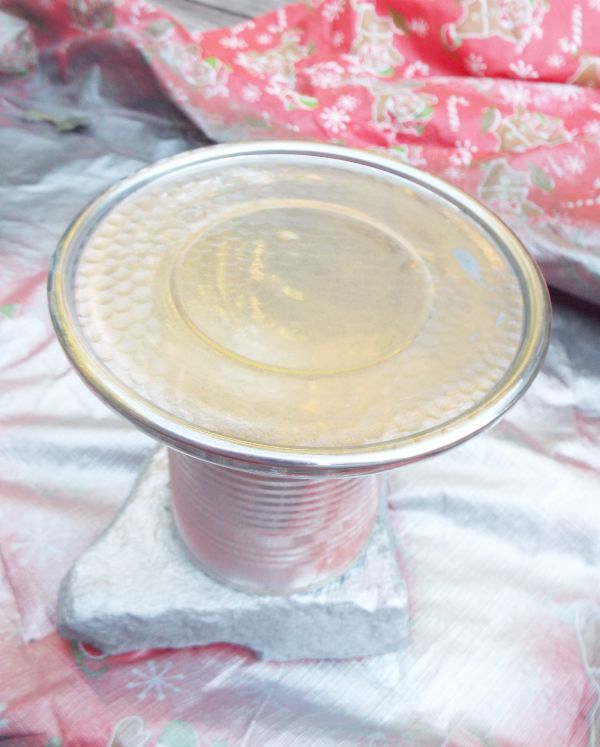 After letting it dry overnight, I used E6000 to glue the plate onto the candle holder.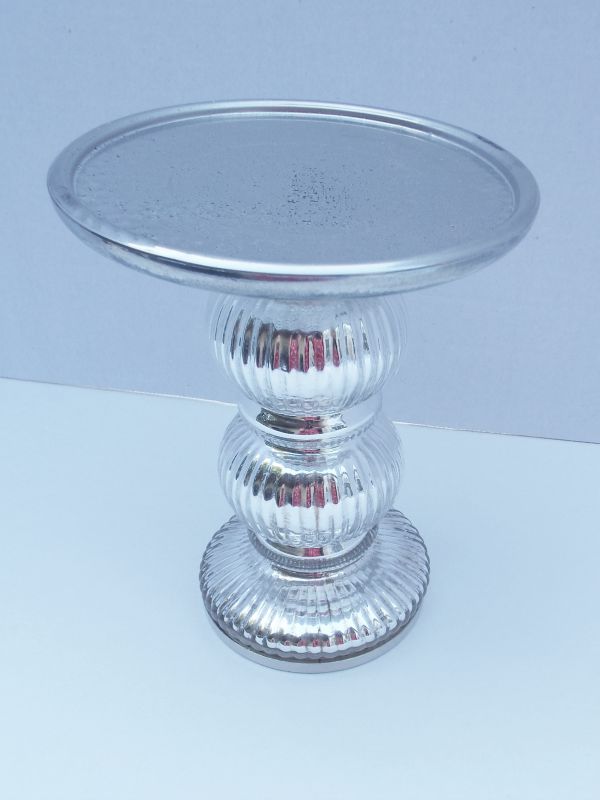 My finished cake stand or candle holder. Please note – never let food touch any painted surface. You can place a napkin or doily under it for safety.
Another little project I did recently was painting this Dollar Tree ceramic pumpkin (sorry no before pic).
Don't you just love how a few coats of spray paint can make such a difference?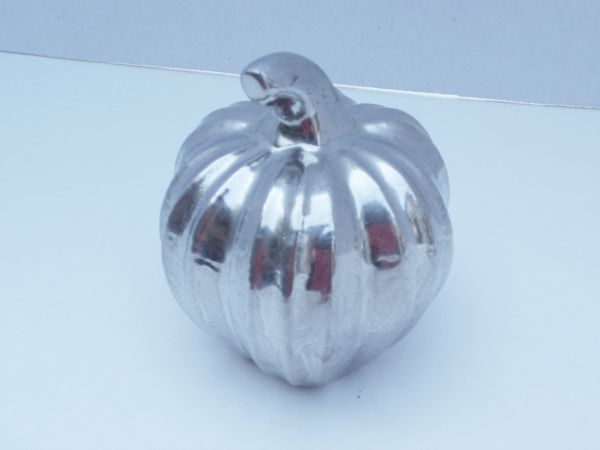 I'm not sure if this is a new color, but Krylon has recently add
MAXX ultimate coverage
to their lines of paint. As I love silver, I saw Metallic in it and thought I would give it a try.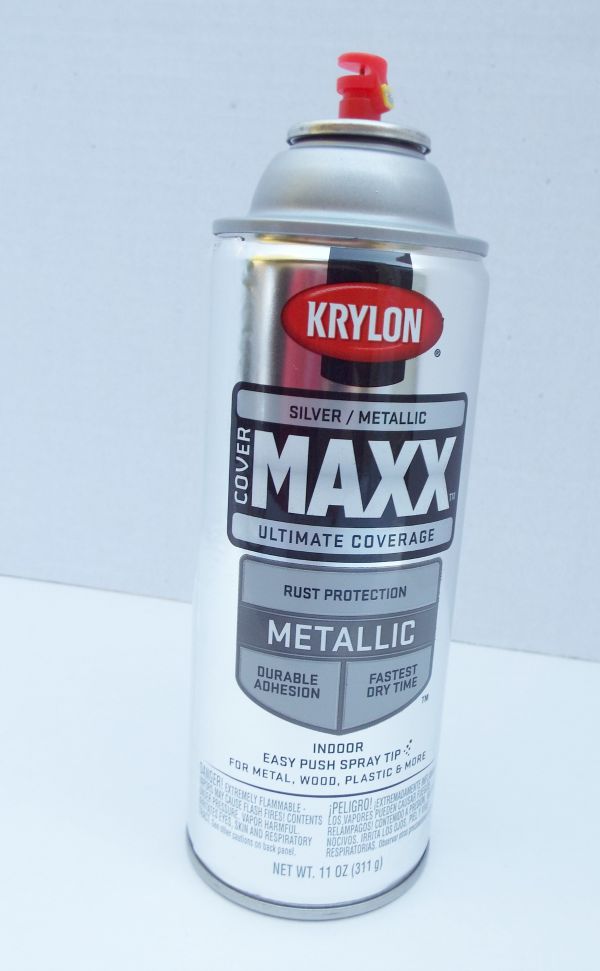 This is a before and after of a set of bookends I had purchased at some point for I'm sure not too much money. The dark finish wasn't showing in my bookcase so, you know me, I brought out the spray paint. Great time to try this new Metallic and so happy with results.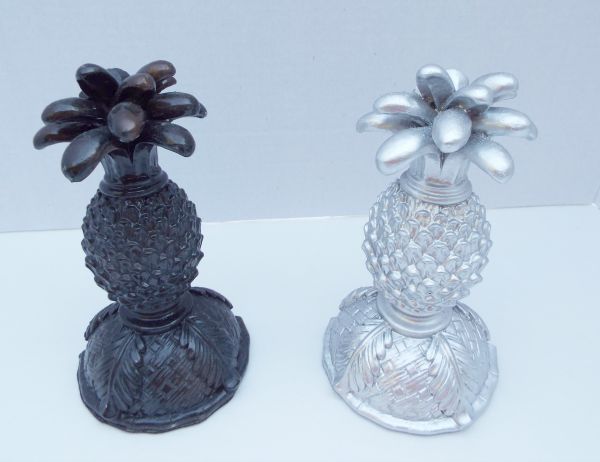 Wow – what an updated look!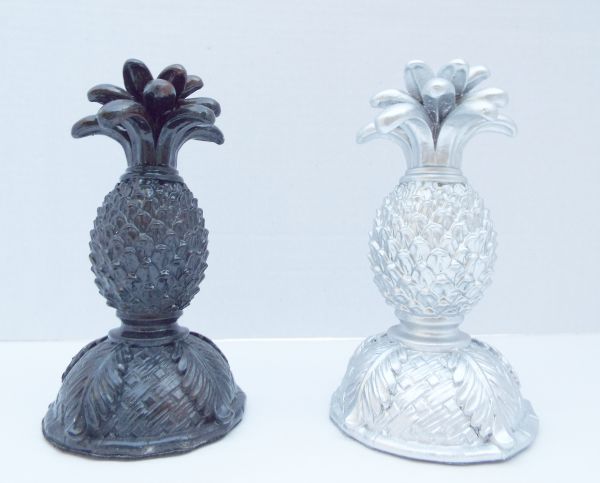 Now what else can I spray paint silver? What about you?
Here's a quick project with spray paint too.
I've included affiliate links to Amazon for you to find some products easier. I may receive a small commission, but the price is the same for you. It just helps my blog out.
Happy Travels,
Rosemary