Cabinet Doors Made Into Trays
Trays are a hot item right now in home decor whether to use for serving or perhaps placed on an ottoman. Old cabinet doors made into trays is a great way to re-purpose these old doors.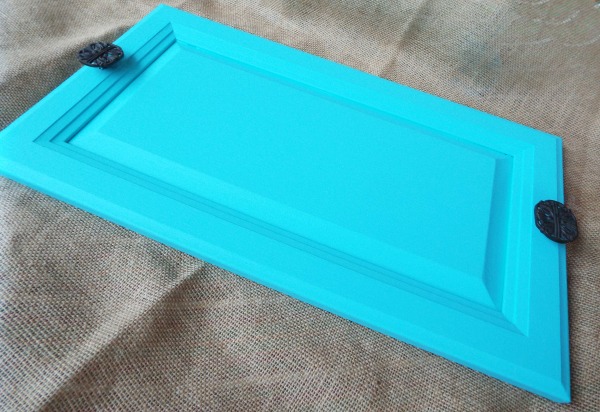 These can usually be purchased at Habitat for Humanity Restore for usually a couple dollars each.
As with any project, a good cleaning is needed with a good cleaning with a non-oily cleaner.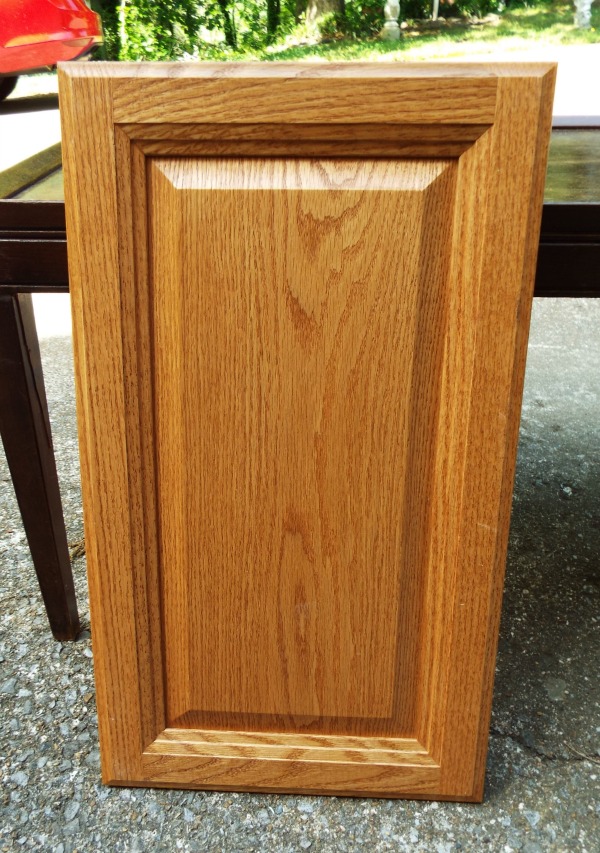 Sand to remove any shiny finish. Some older doors may have a heavy coat of shellac or lacquer so may require a bit more sanding.
I love using the Ryobi Corner Cat Sander for projects. Not only is it fairly lightweight and easy to use, but with the corner feature, it's great for getting into the corners and edges of items like these.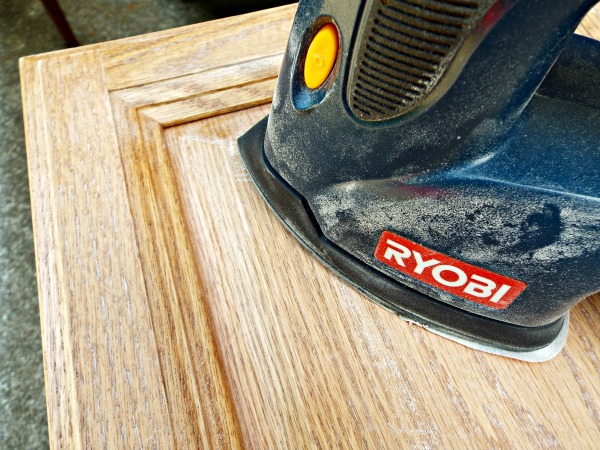 After sanding, a good tip is to use a paint brush to remove any sawdust from the corners. A tack cloth is good to use too.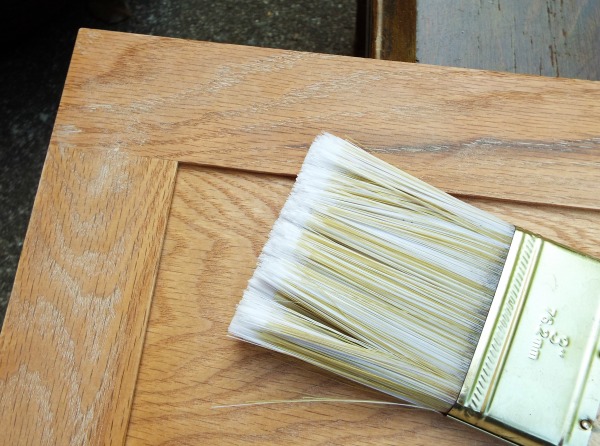 Measure for your pulls or handles and drill appropriate size holes.
Now you are ready to paint.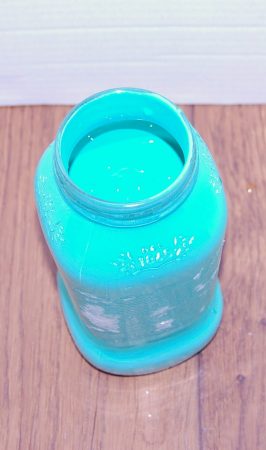 Usually 2 – 3 coats will be needed for full coverage.
If distressing, let dry completely.
Using the Ryobi sander again, hit any edges and points where you want the distress look.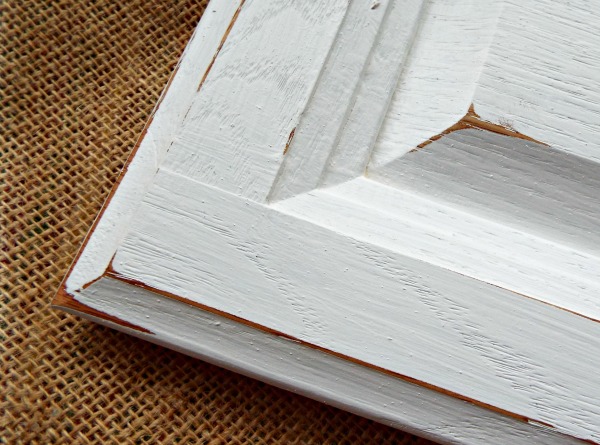 Wipe away sanding dust.
For a protective coat, it needs to be finished with a polyurethane topcoat or wax made for chalk paint.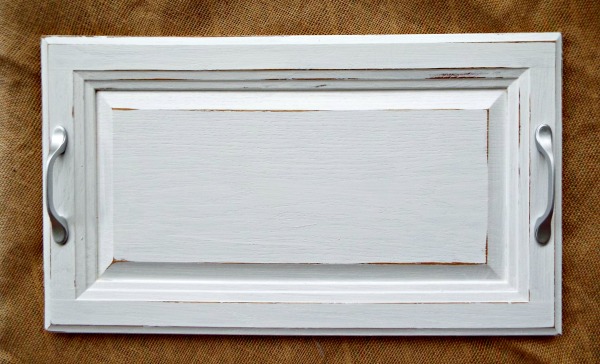 Add you handles or pulls and you are ready to use.
Using old pulls is another way of saving money. Maybe add a couple of coats of spray paint.
Giving these for Mothers Day is a great idea. You don't have to give cut flowers, think about a plant or even a favorite herb.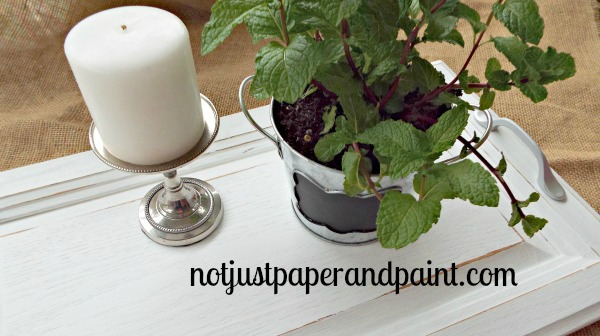 I've included affiliate links to Amazon for you to find some products easier. I may receive a small commission, but the price is the same for you. It just helps my blog out.
Happy Travels,
Rosemary