Using White In Your Home Decor
At this time of year you want to lighten things up and one of the easiest ways is by using white in your home decor.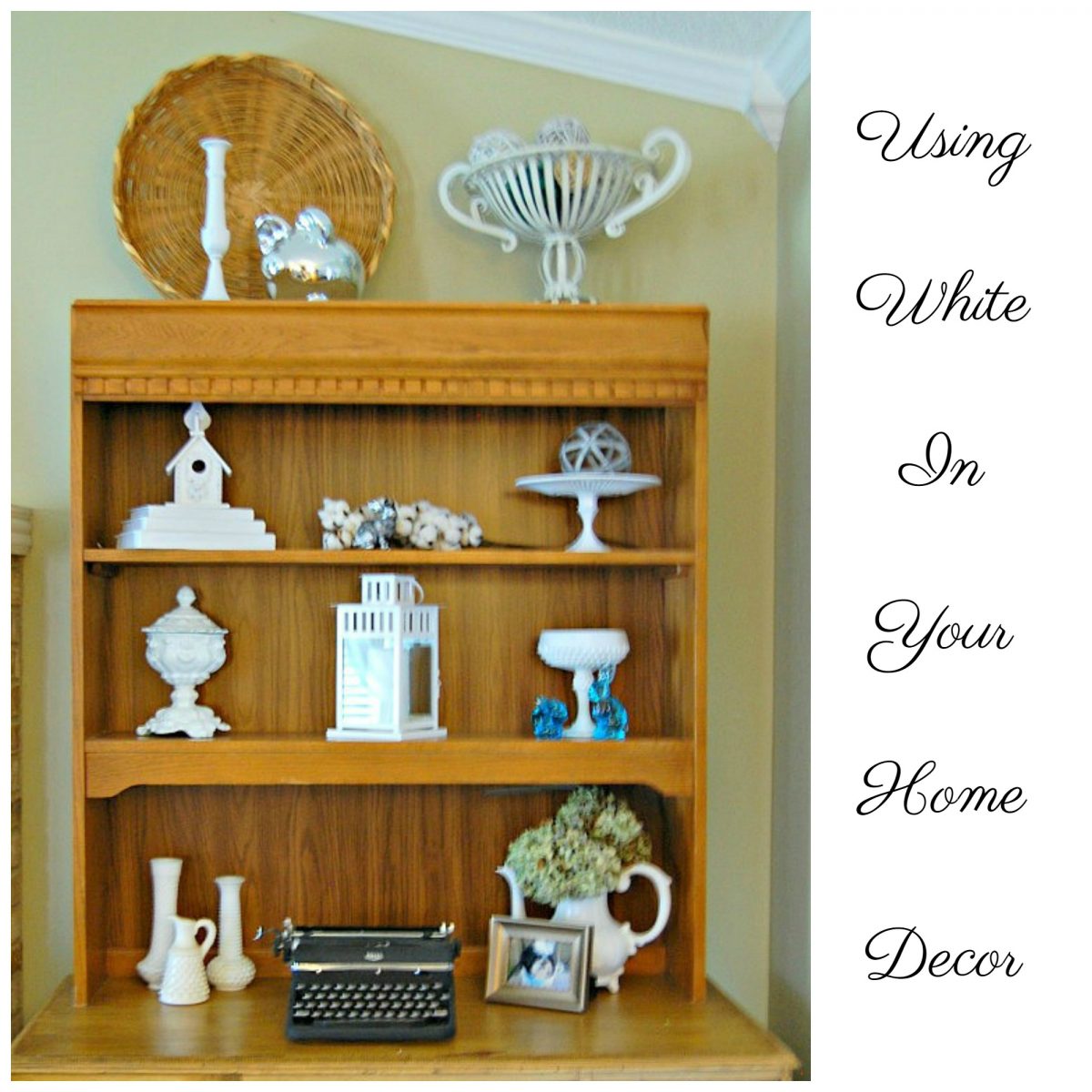 The trends over the past few years has been to have a lot of whites, creams, and grays in your home. Maybe you haven't painted everything white yet, so adding pops of white in decor accents adds a neutral look.
What if you don't have any white pieces? Well, that's no problem. Here's a few easy steps:
Shop your home first. Maybe there's an old milk glass vase or candle holder you haven't been using.
Nothing white – find items which will work for you, then paint them. Rustoleum 2X is my favorite for most projects.
You don't have anything to paint? Hit up your local thrift stores or yard sales and you will find plenty, probably for under a dollar. I pick things up along the way so when a new project or idea comes to mind, I have a stash, I mean collection, of things to use.
Here's a green ceramic covered dish I found. It was probably made by someone back in the 80's when making ceramics was big. And the green color went with the green and gold shag carpet. But as they say about a lot of furniture, it had good bones. I loved the shape but knew the green had to go.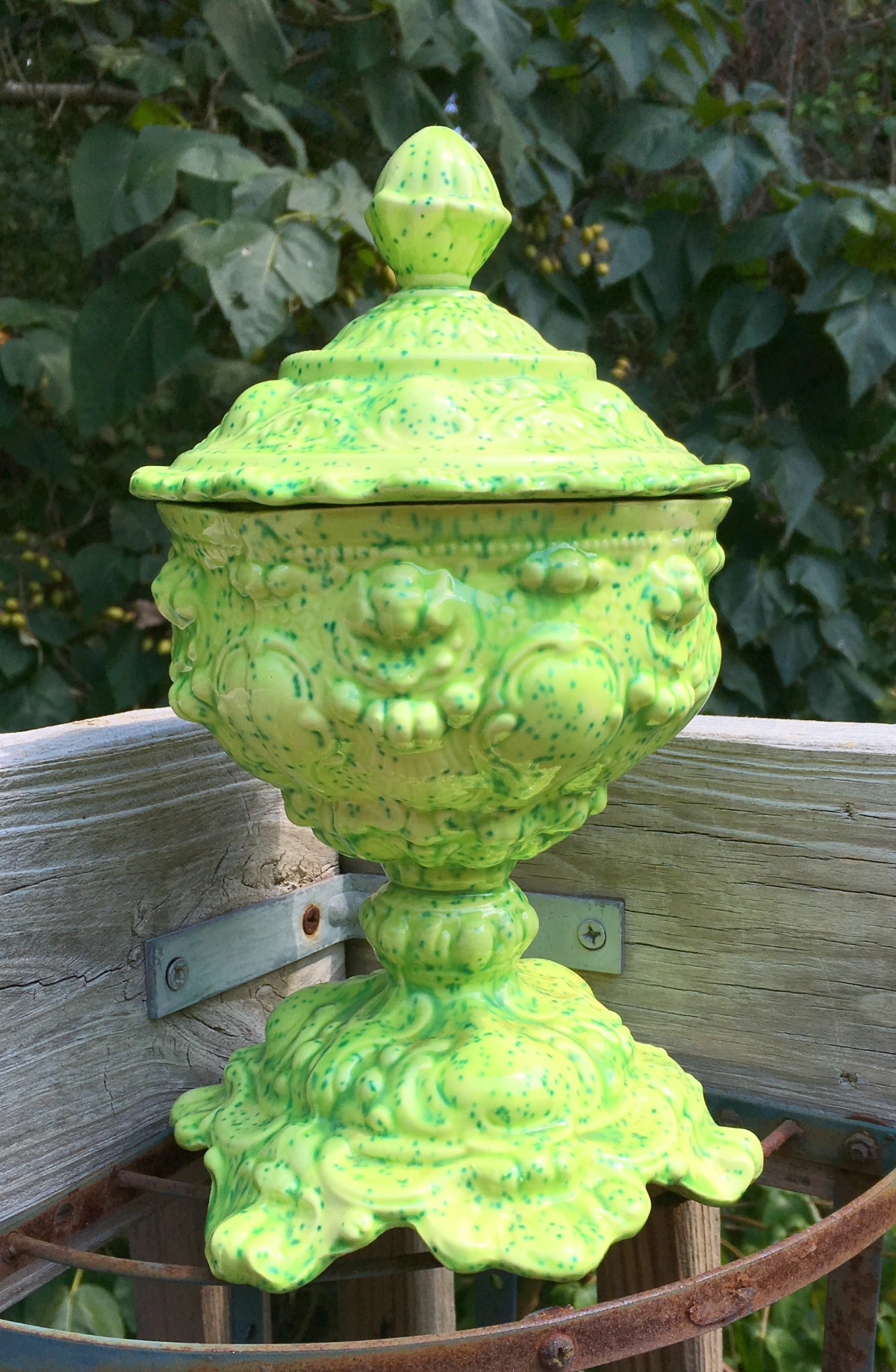 A few coats of spray paint did the job.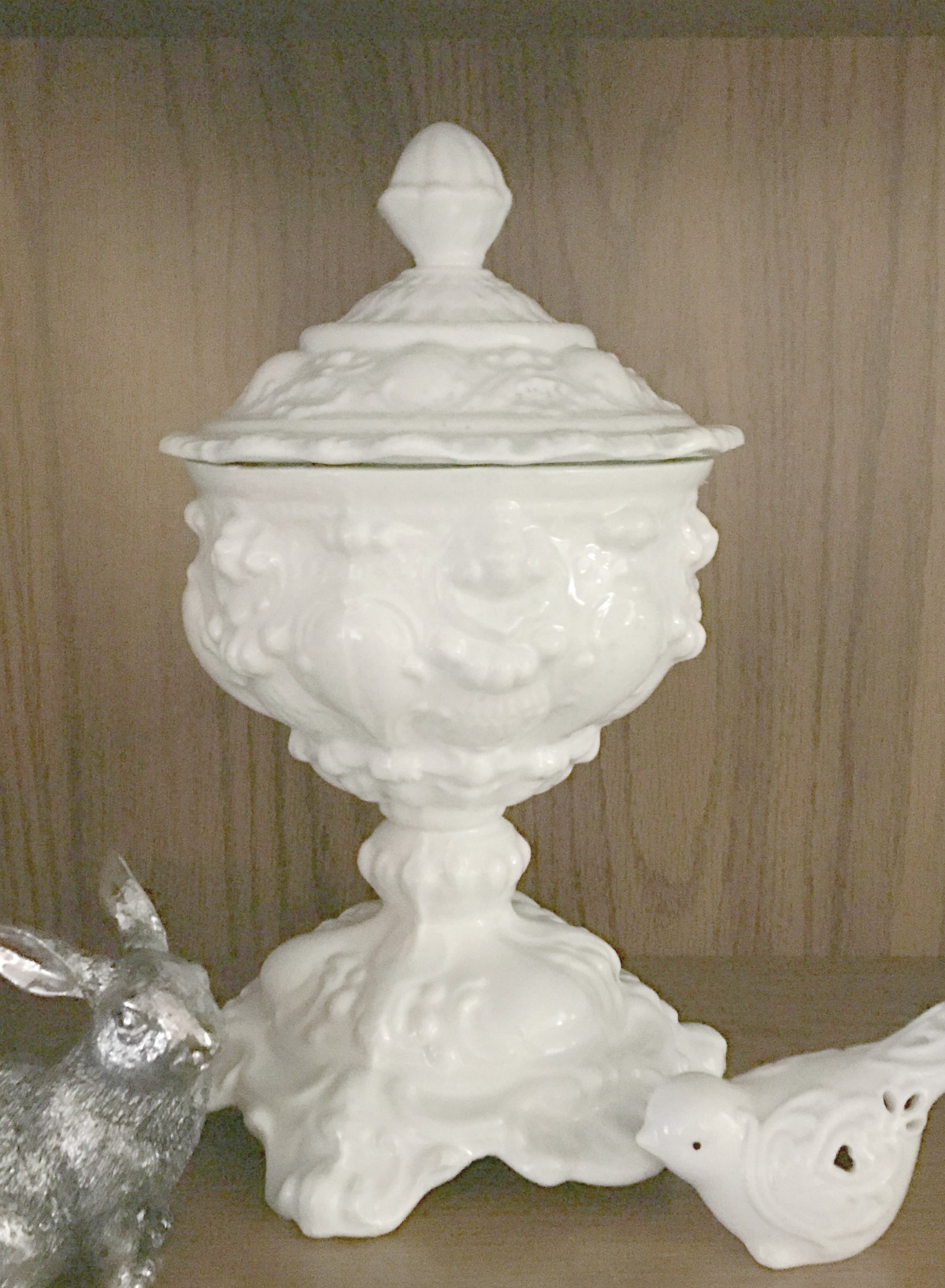 Who loves a pedestal cake plate? Me – and I have several. VERY IMPORTANT NOTE – Never put any food directly on a painted surface. You could place another clear plate on top, or a piece of parchment paper would work too.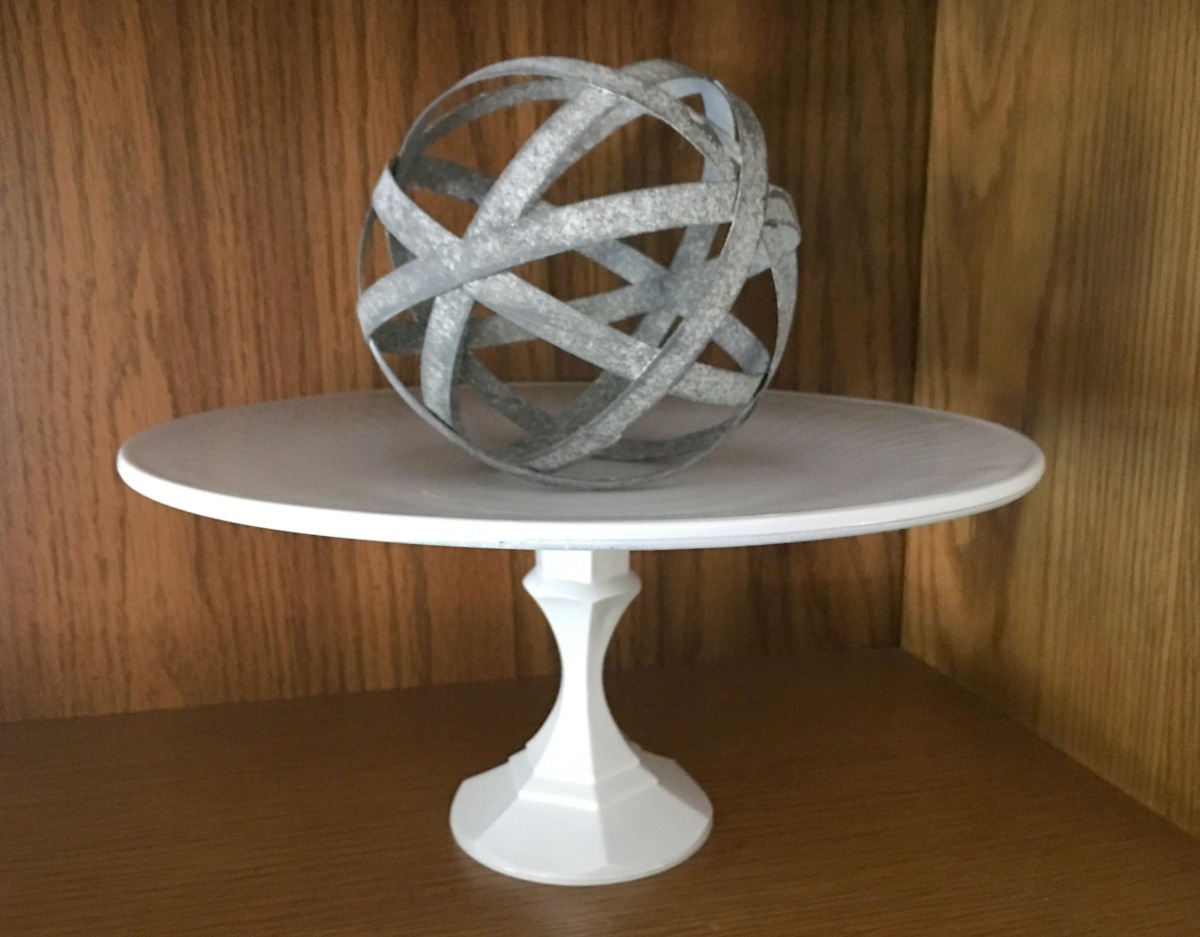 I started with a candlestick and plate from Dollar Tree.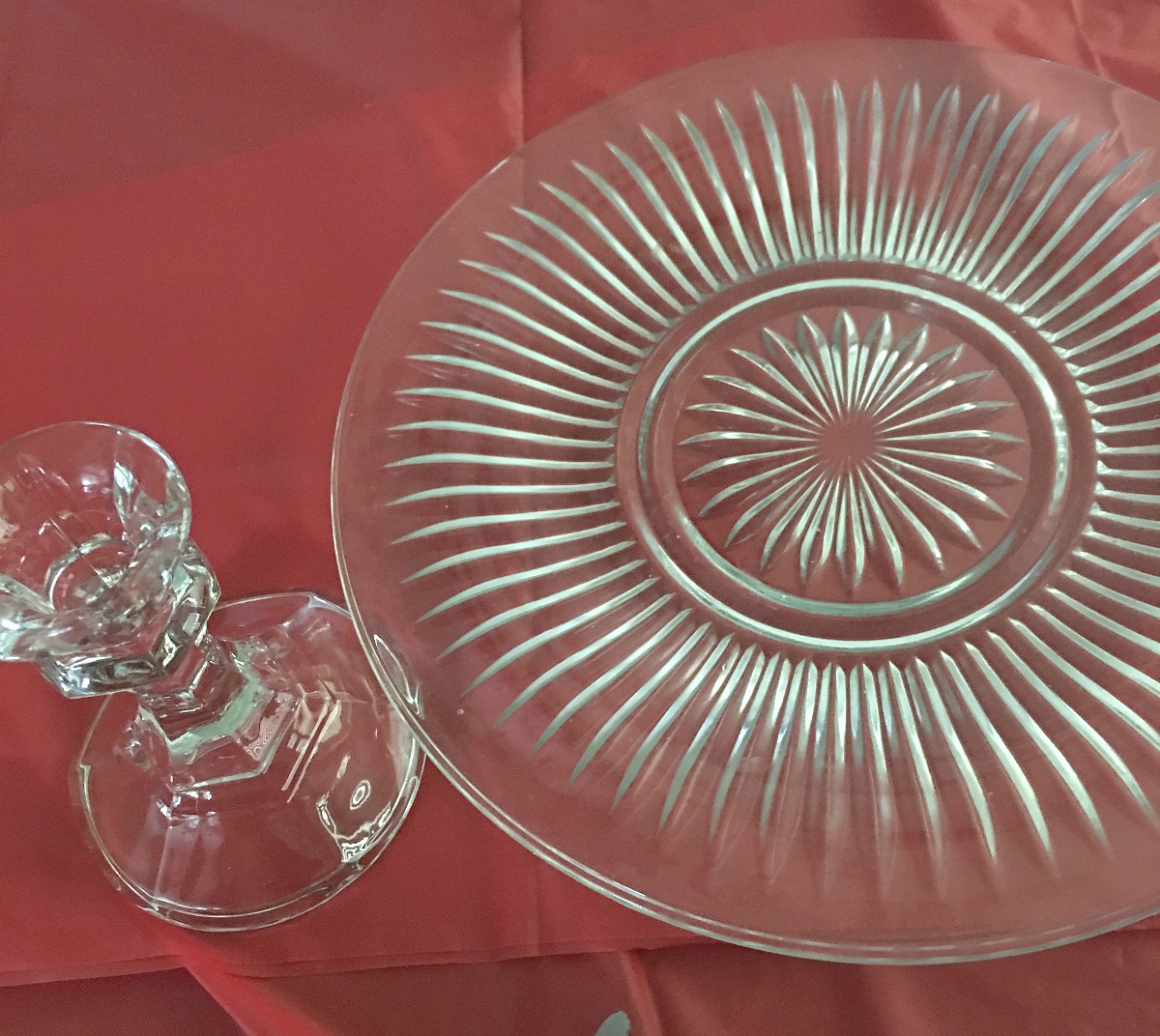 Each was given a couple coats of my Rustoleum 2X paint and allowed to dry.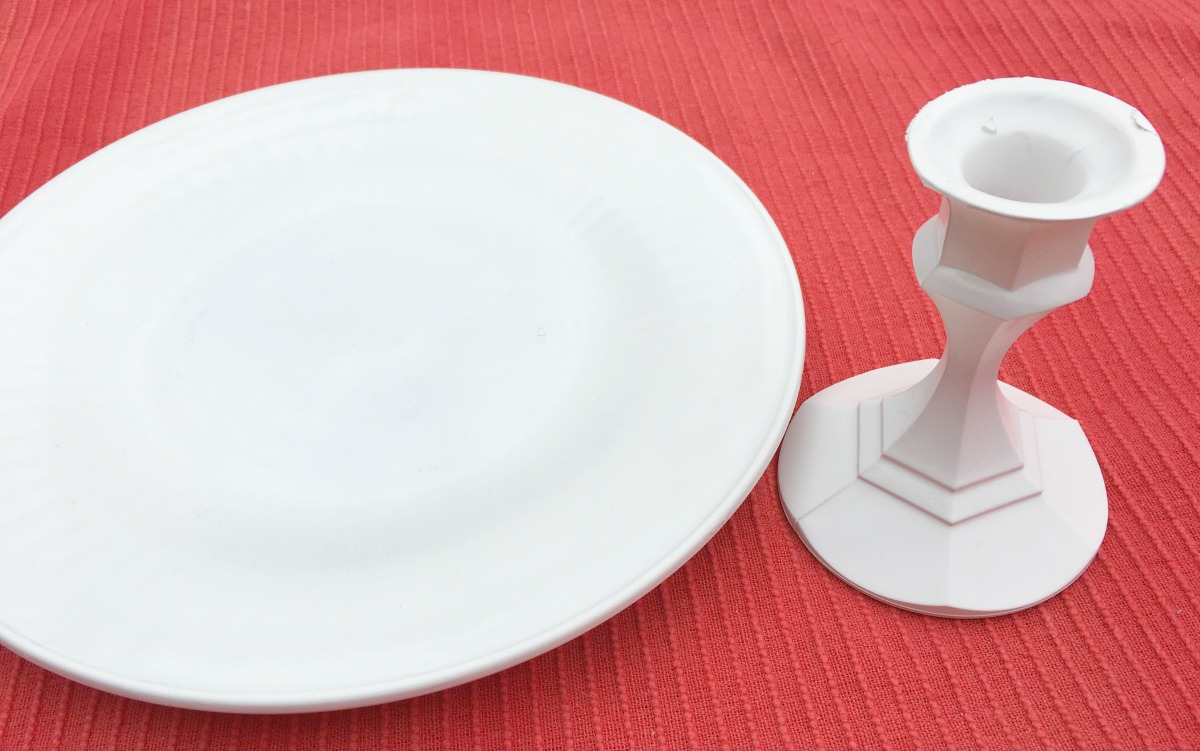 Using a good glue such as Gorilla Clear Grip, run a ring of glue around upper edge of candle stick and center it on the under side of the plate.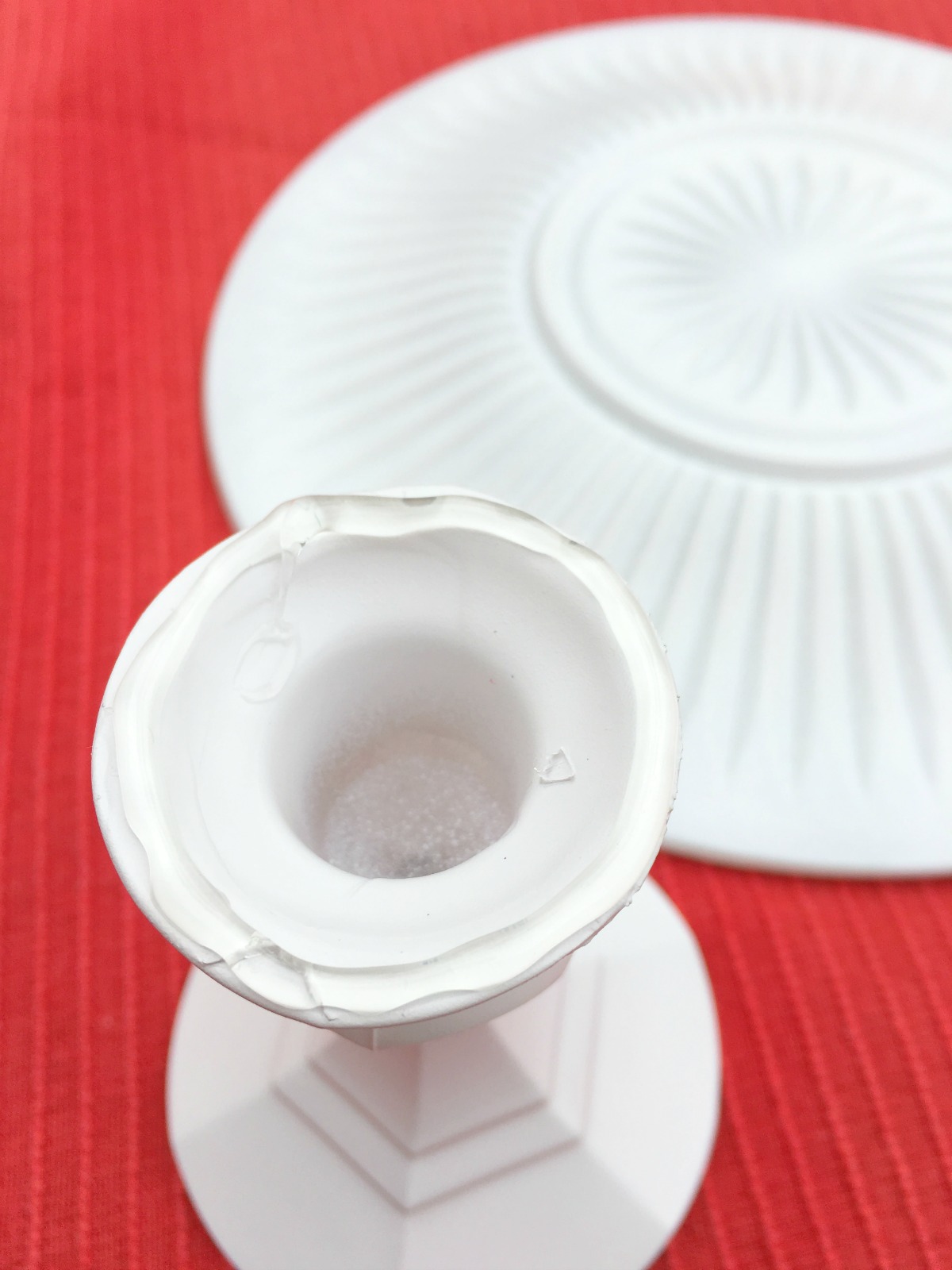 Using a weight, such as a soup can, place on candle holder to apply just a little pressure until dried. This can depend on the type of glue you use.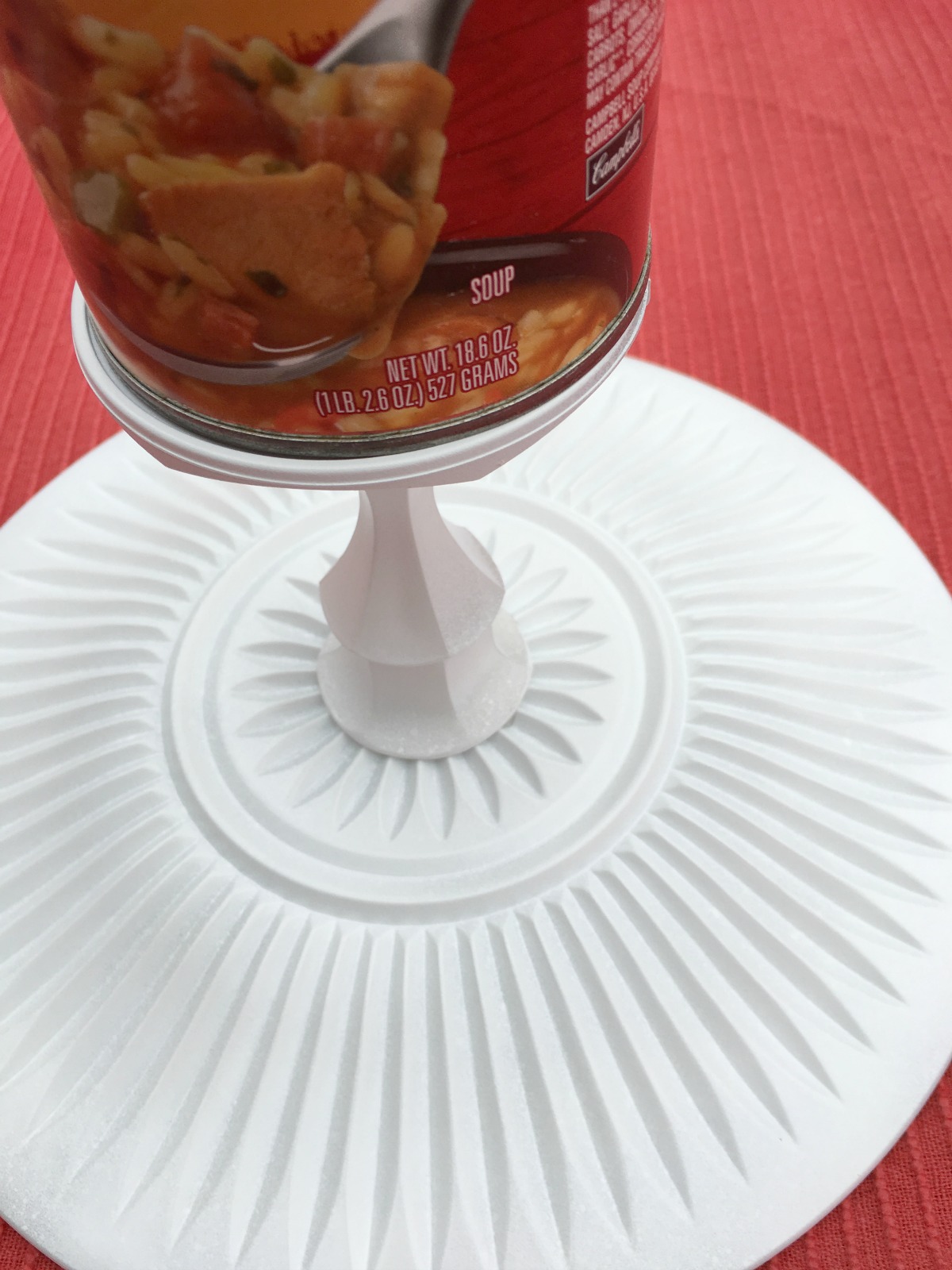 I normally let it set overnight before using.
Another Dollar Tree project.
Look in the candle or wedding section and you will find a good selection of candle holders, vases, and trays – all great painting.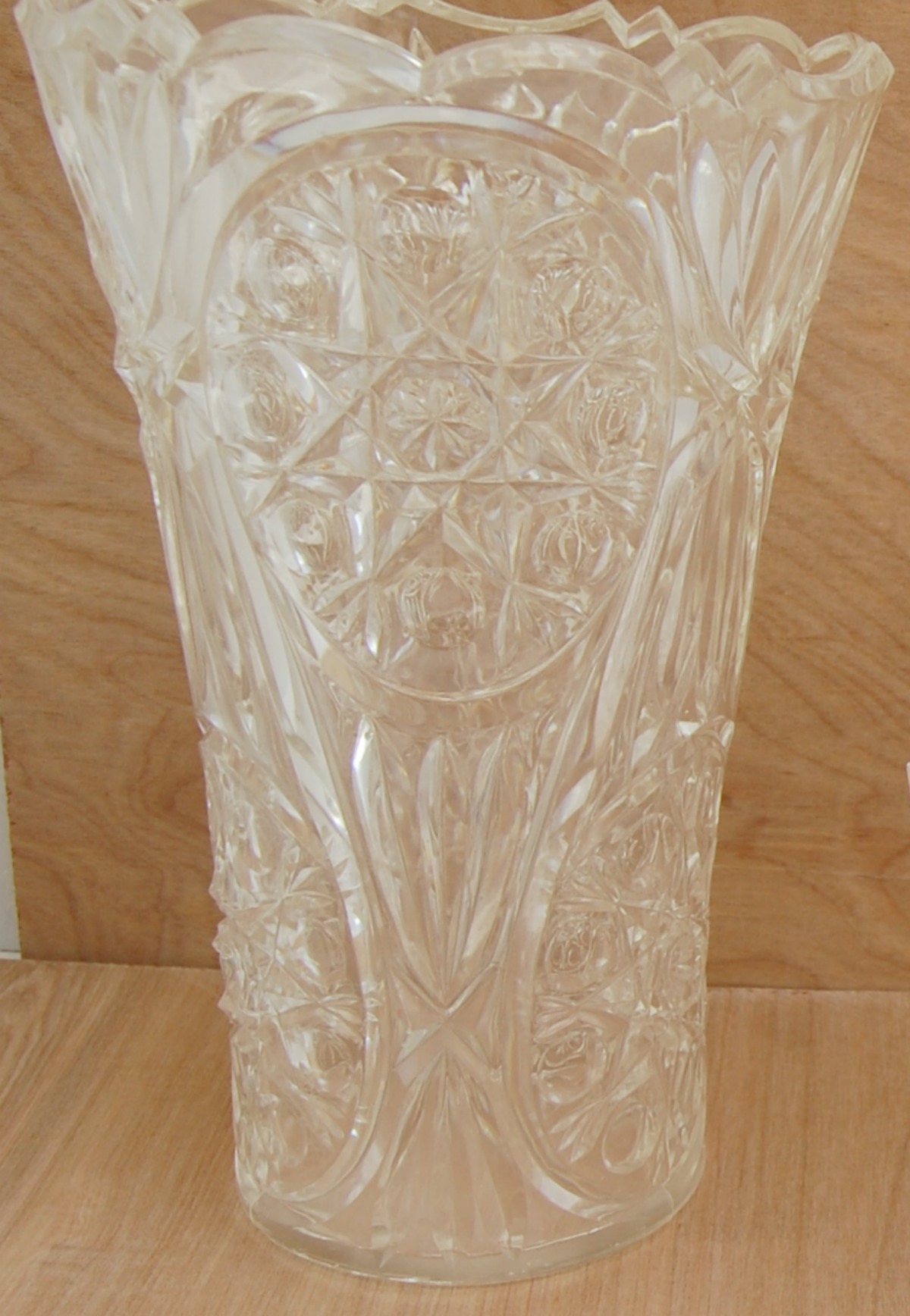 These were just clear acrylic to begin with.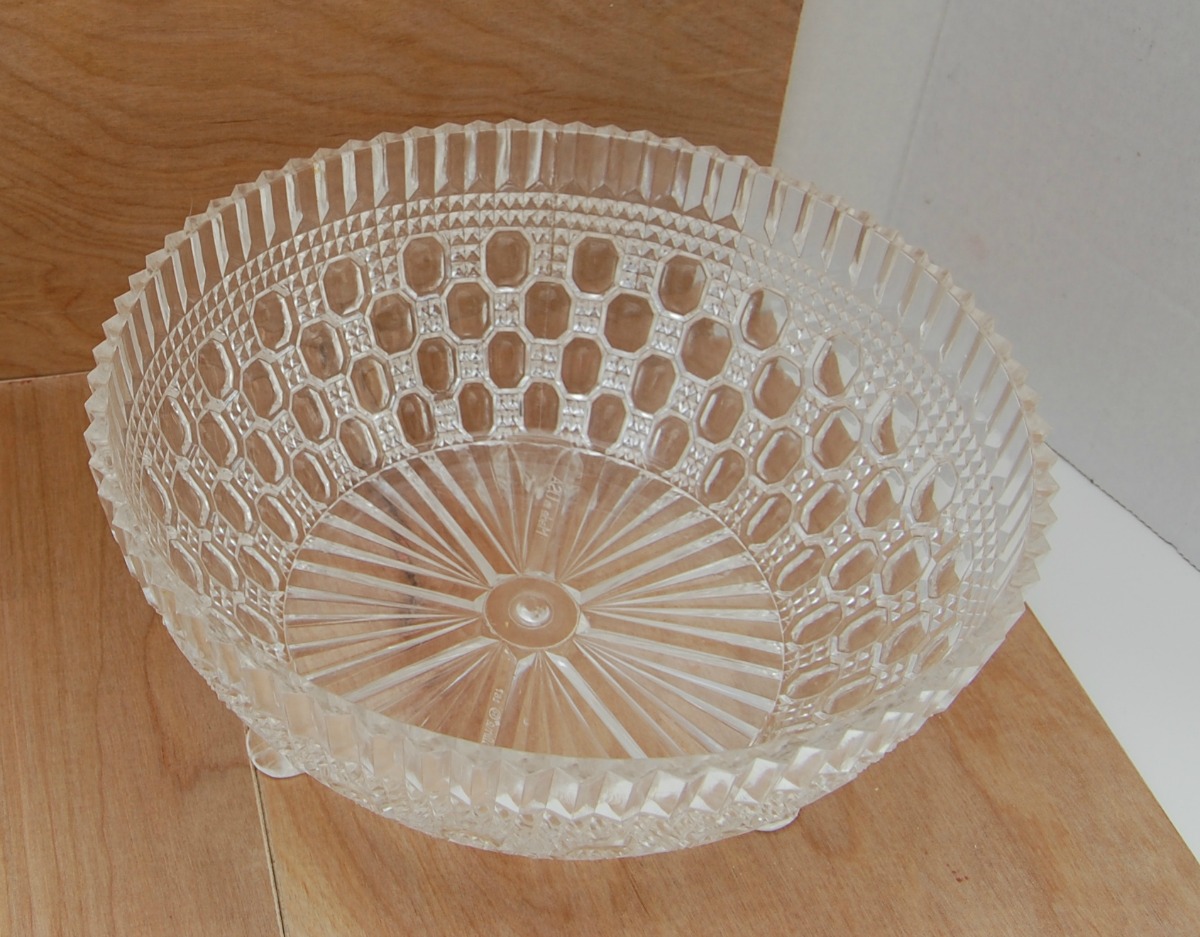 Now I love the milk glass look they have.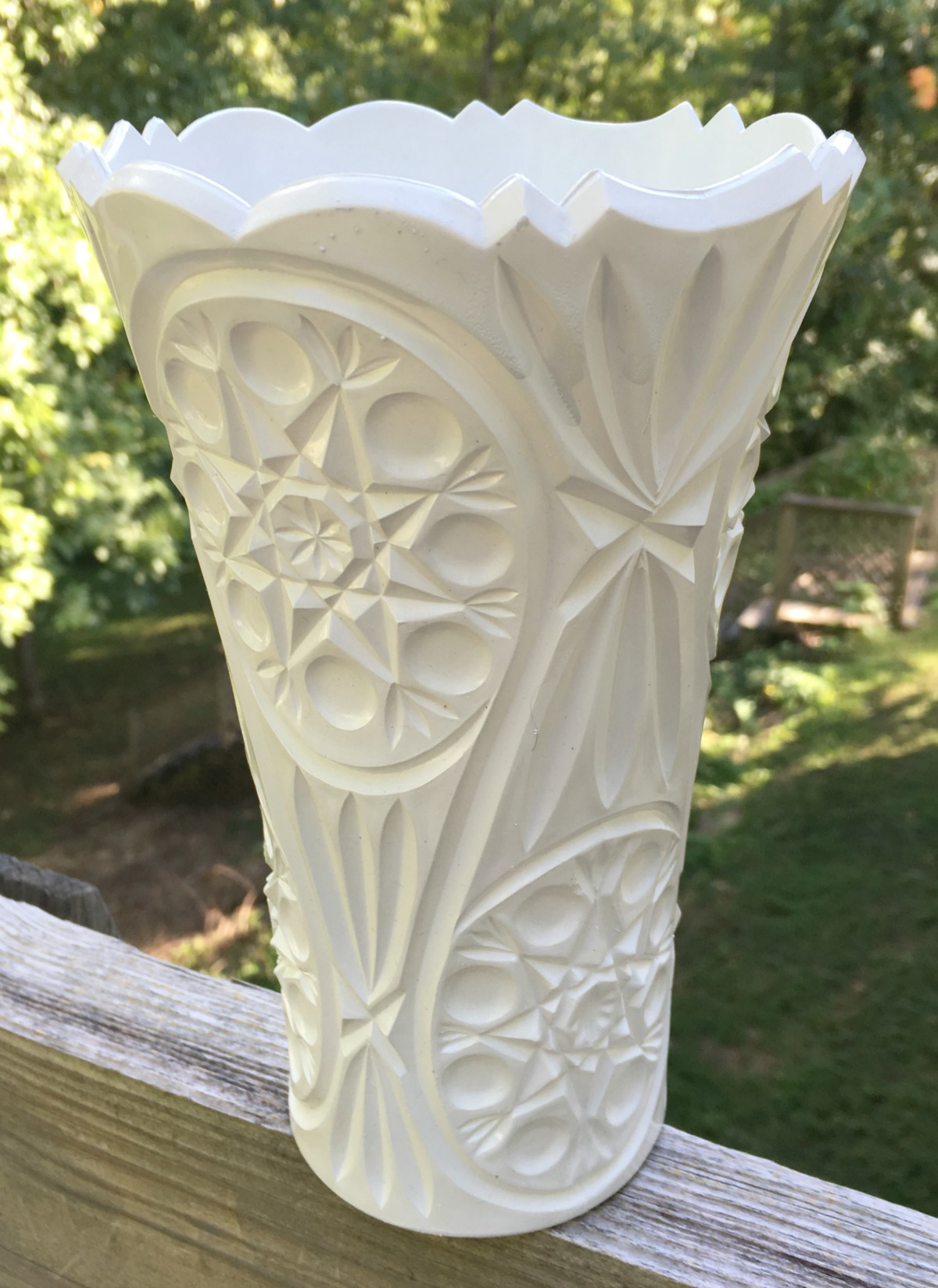 The vase is not painted on the inside so I could still use it for fresh flowers with water.
The bowl is completely painted. I used this at Christmas to hold vintage glass ornaments.
Old glassware which is losing its color –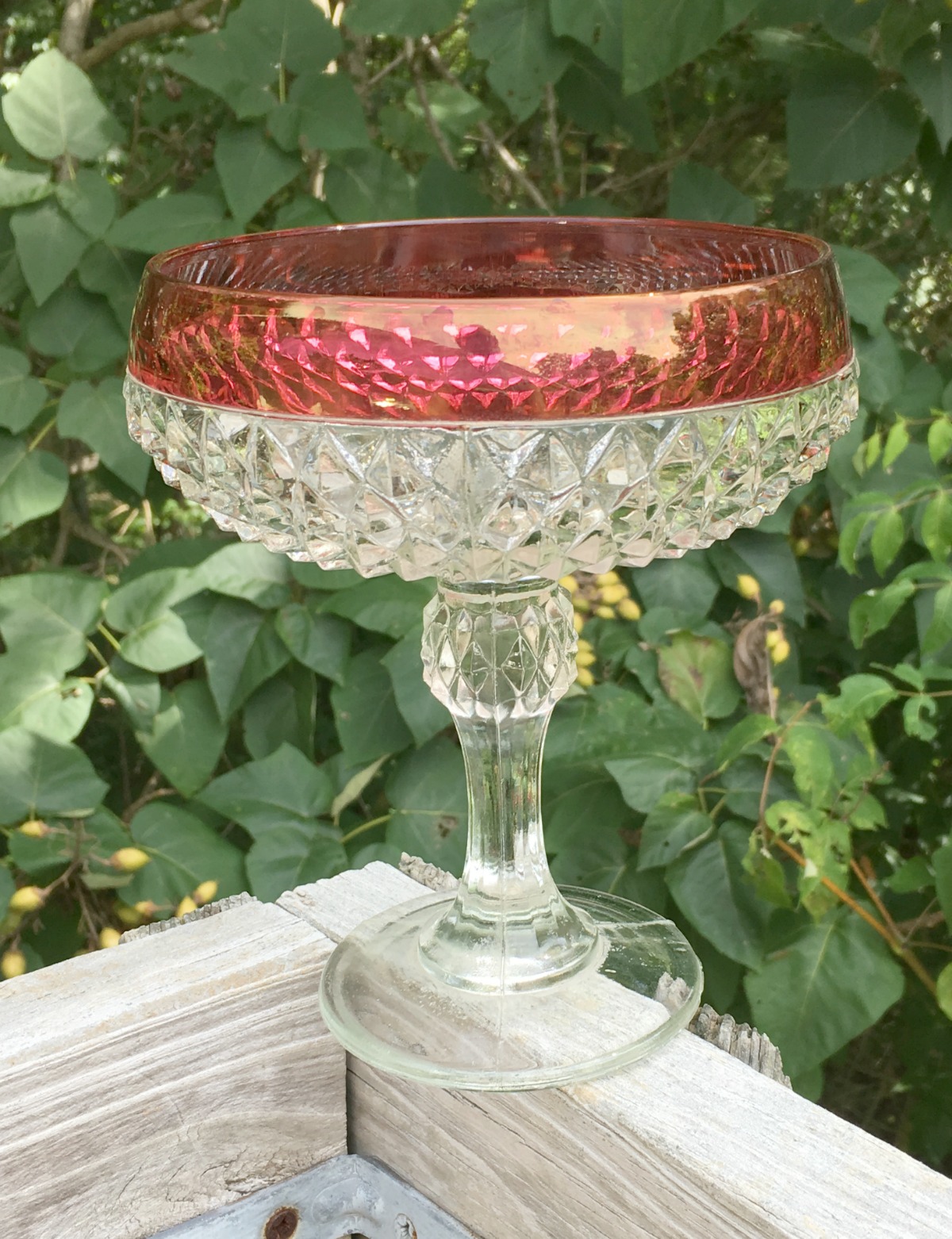 Again, just some paint.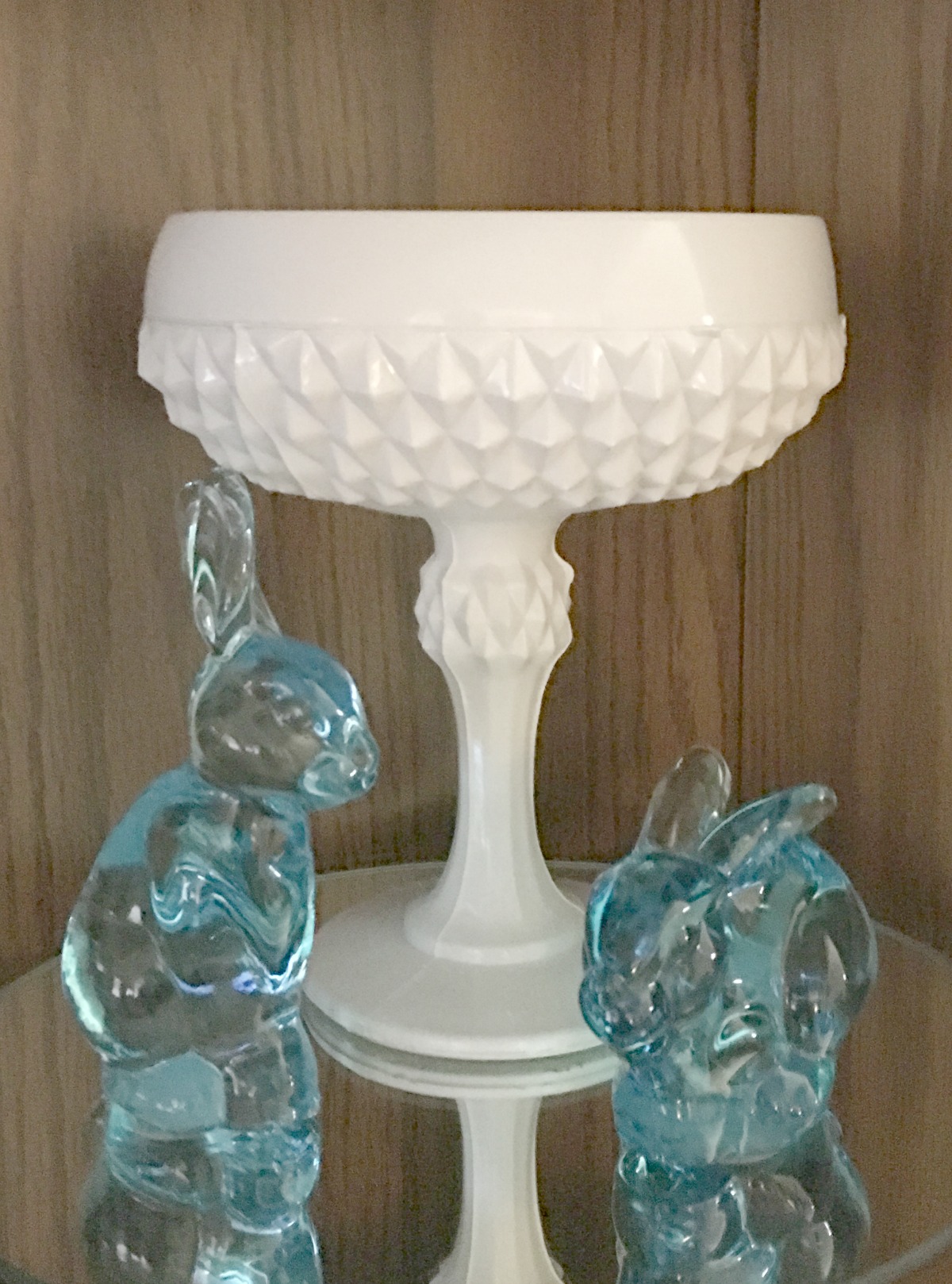 Now, what can you repurpose to add white or color to your home?
I've included affiliate links to Amazon for you to find some products easier. I may receive a small commission, but the price is the same for you. It just helps my blog out.
Happy Travels,
Rosemary