Staying at the Carnegie Hotel in Johnson City Tennessee
When you walk into the lobby of East Tennessee's premier AAA Four-Diamond Carnegie Hotel & Spa you immediately feel like you have stepped back into a century old hotel. This boutique replica hotel feels like it's from an era gone by but actually it was only built about twenty years ago. Staying at the Carnegie Hotel in Johnson City Tennessee was a pure pleasure. I had the opportunity of attending a travel conference recently but was also a guest of Johnson City Visitor Bureau for a tour of the local area. This review is all my own opinions. #hosted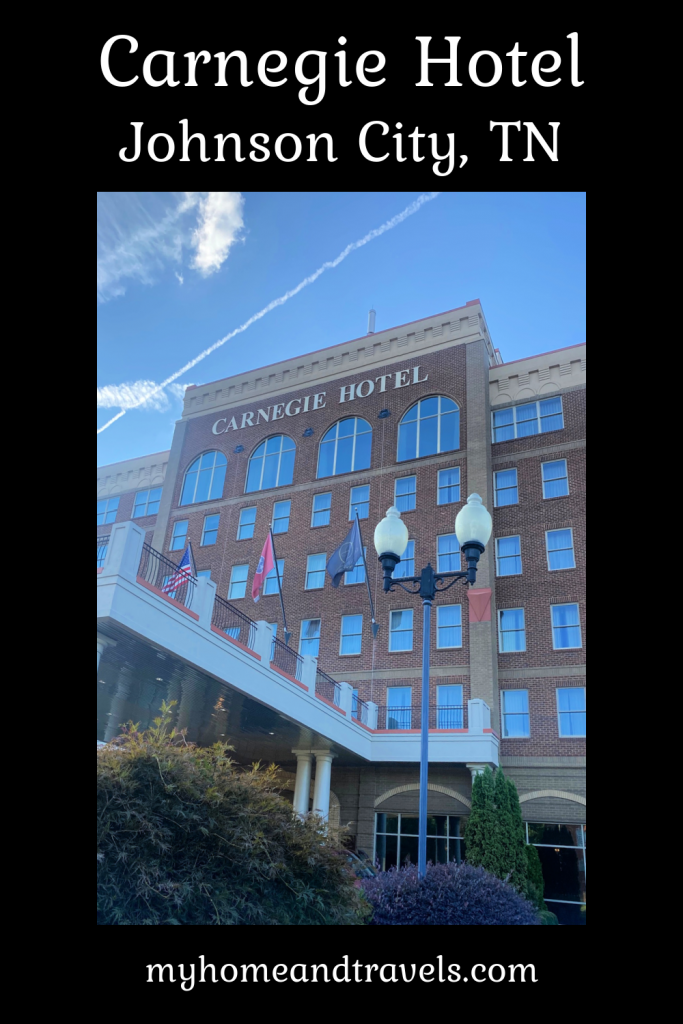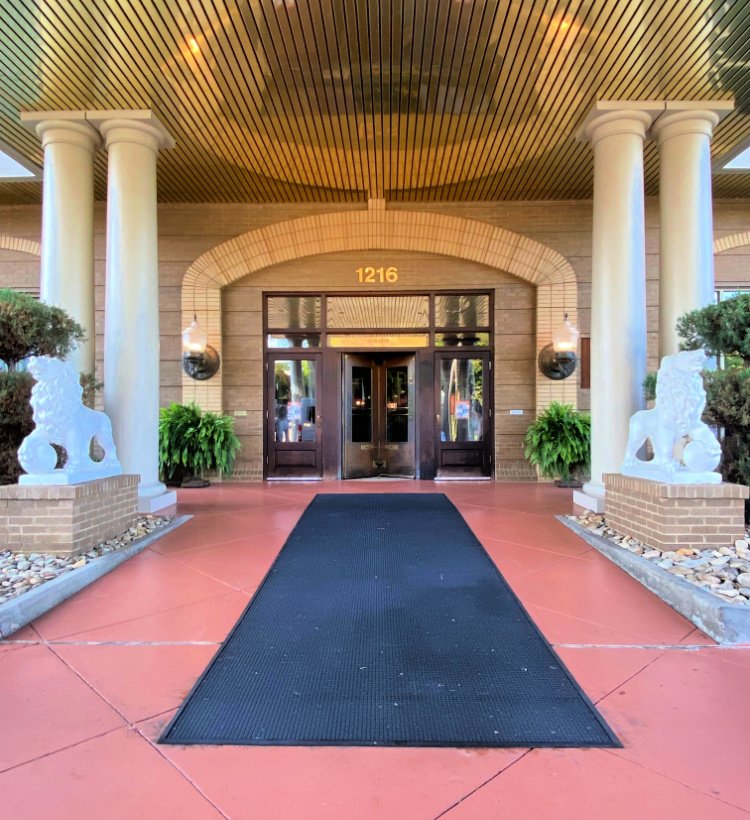 From the well-stocked bar, dining area by the fireplace, and the spa services offered to guests, this is one hotel worth booking when you're visiting Johnson City for your next vacation.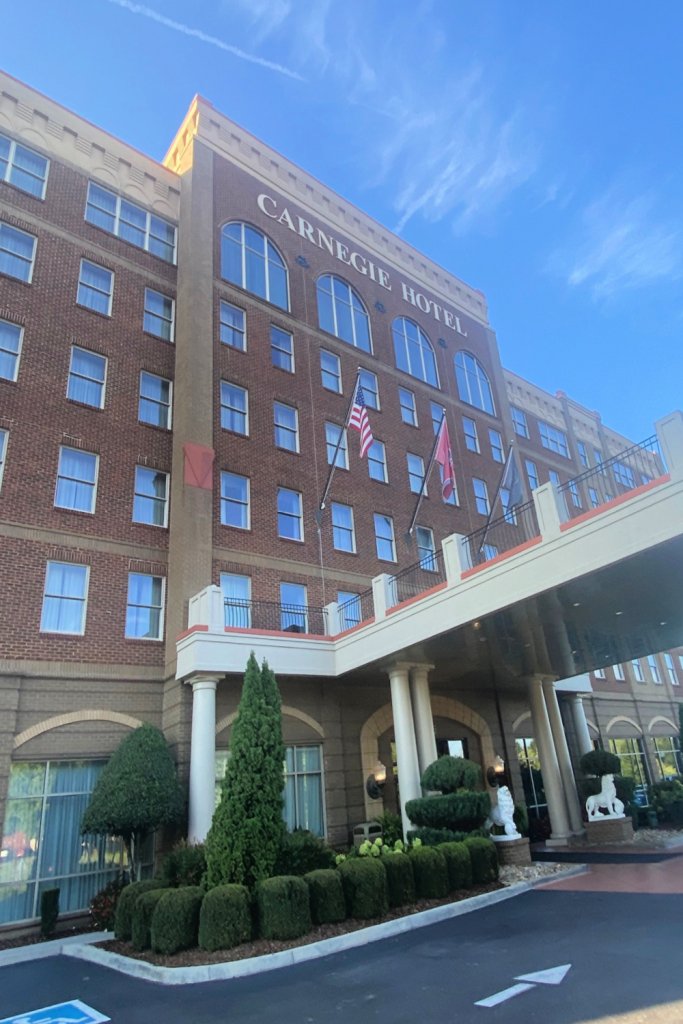 The Historic Look and Feel
The original hotel by the same name opened in 1891 but was destroyed by fire in 1910. You find the same traditional décor and feeling of history from the moment you enter the lobby through the revolving doors, but with all the modern and up to date amenities you expect in a AAA Four Star Hotel.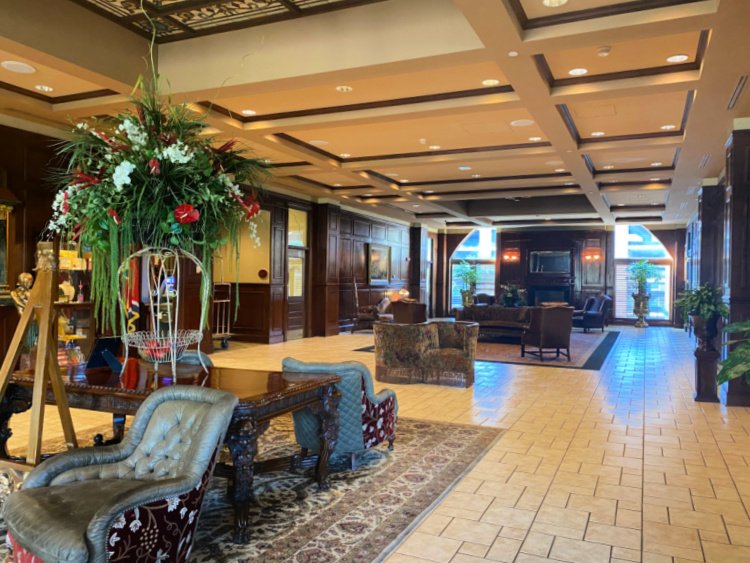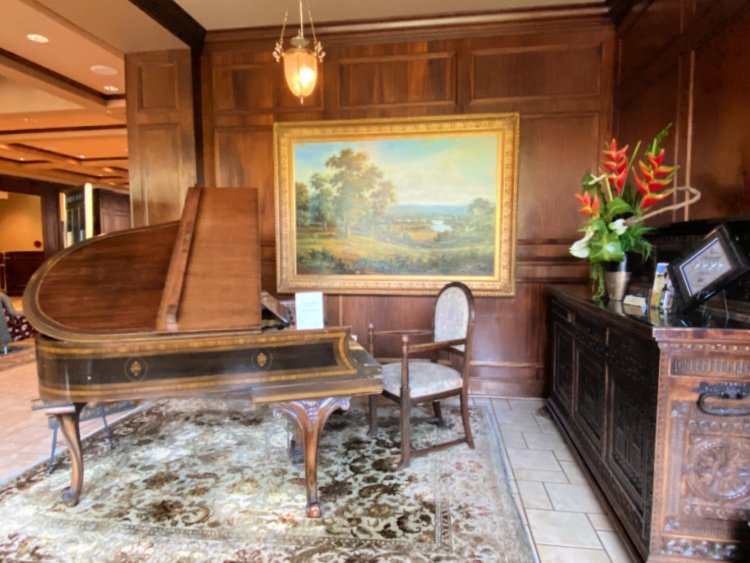 There are so many touches which immediately makes you think you are in a 100-year-old historic hotel.
The elevator has arms showing the floor numbers instead of digital numbers.
The front doors and revolving doors are wood.
You find leather, brocade, and tapestry fabrics on the furniture.
Dark wood gives that rich feeling of an old mansion
A library can be found to sneak away for a few quite moments or to grab a book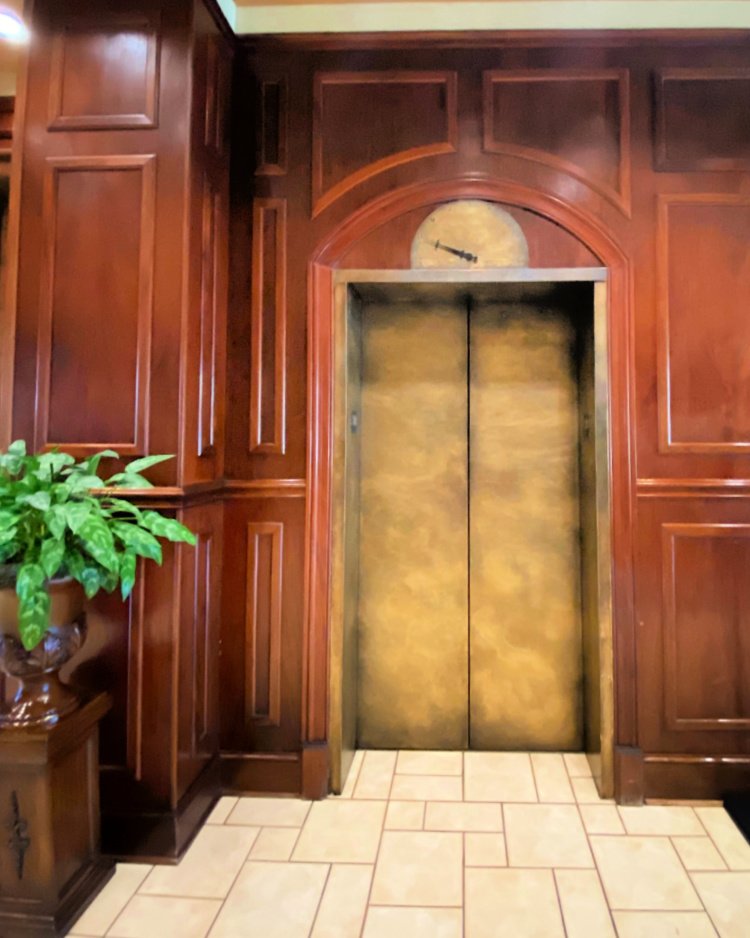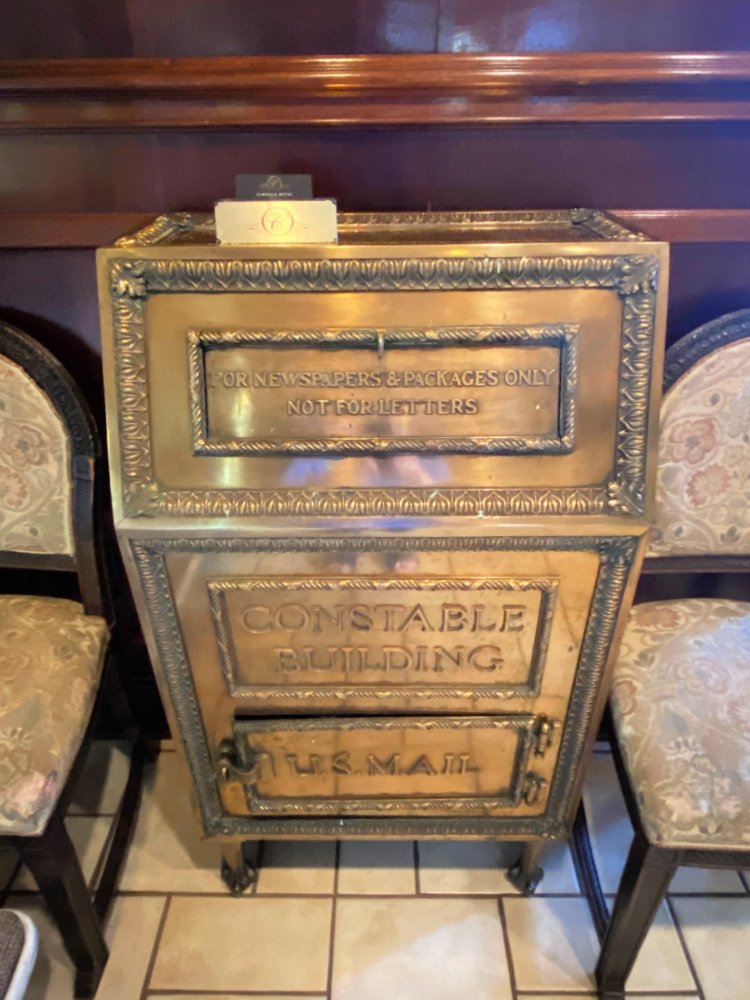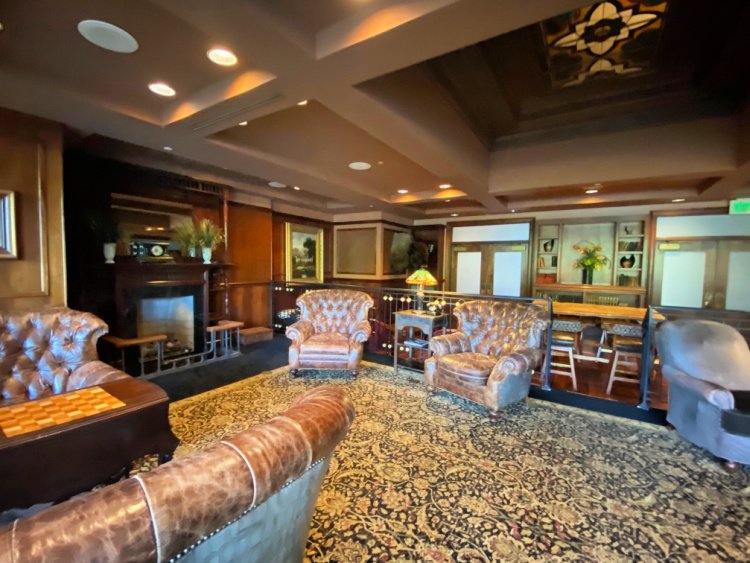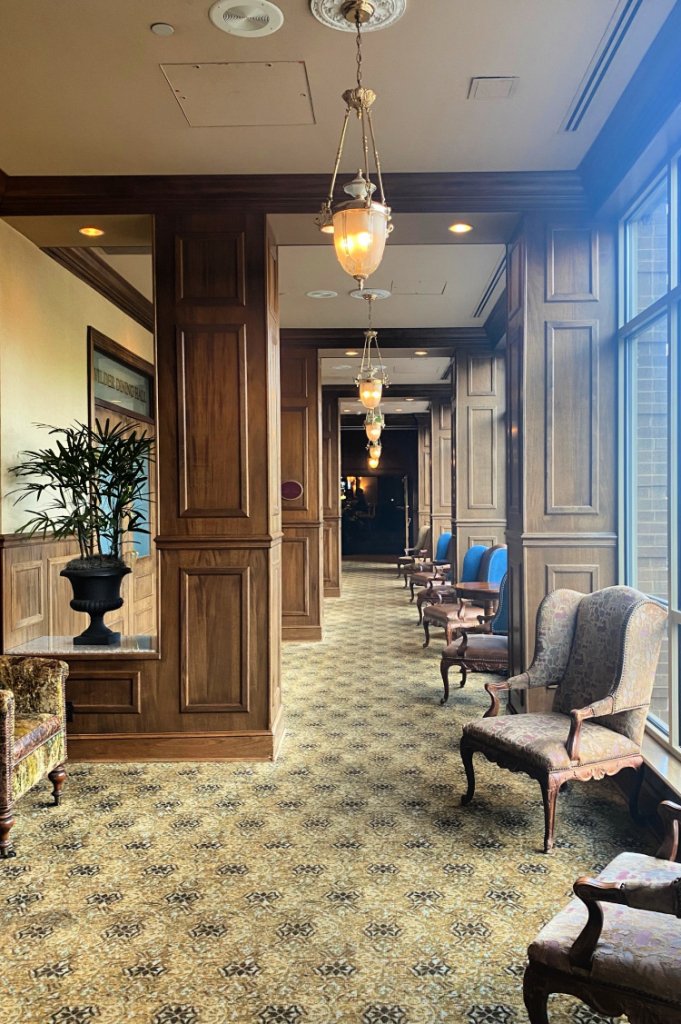 Top-Rated Amenities while Staying at the Carnegie Hotel in Johnson City Tennessee
With 128 luxurious rooms and 11 suites, each are decorated and filled with all you expect in an upscale hotel. Each room also includes a separate work area plus you will find all the standard amenities. The Carnegie Hotel & Spa offers quiet and elegant rooms with some of the most breathtaking views.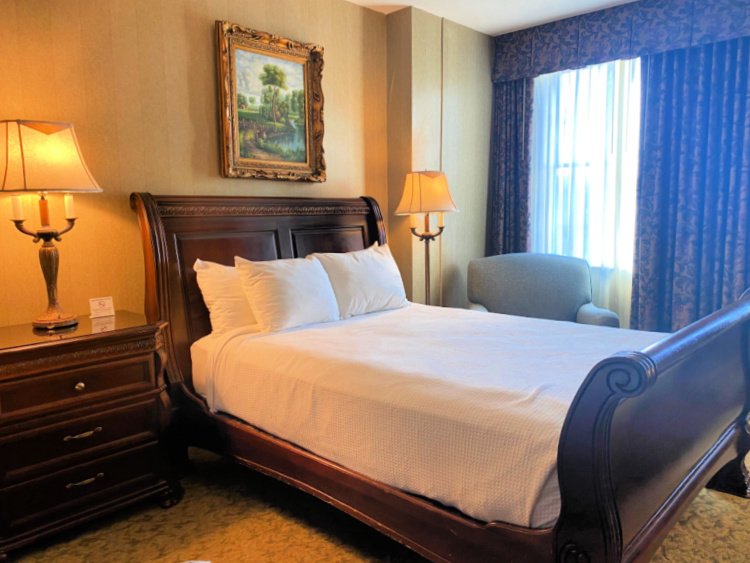 You can get up each morning, open the curtains, and enjoy the stunning scenery before you and then head down to Wellington's to grab a bite to eat. The impressive menu will surely have something worth grabbing for you and your loved ones, whether you'd like to dine-in at the restaurant or take it back to your room to enjoy a private meal with loved ones.
The comfortable mattresses in each room will improve your sleep quality, ensuring that you get the rest you need at night.
Johnson City Press & same-day dry cleaning service available Monday & Wednesday
In room dining
You'll LOVE the Free High-Speed Fiber WiFi access!
The heated outdoor pool is a favorite of many guests that stay here! Open Memorial Day through Labor Day.
Free parking is always a bonus when you're staying in the city!
Don't miss out on the FREE fitness center, so you can stay in shape, even while traveling!
You can choose from all types of rooms, including the Double Queen Deluxe, King Deluxe, Presidential Suite, and even an Accessible Queen Room.
In addition to spacious, comfortable mattresses, you'll have plenty of sitting room on comfy chairs and sofas near the flat-screen television that you can watch when you're trying to relax before going out and enjoying yourself.
Finding some of the best toiletries on the bathroom counter to enjoy
A great pool area to enjoy the outside at the back entry.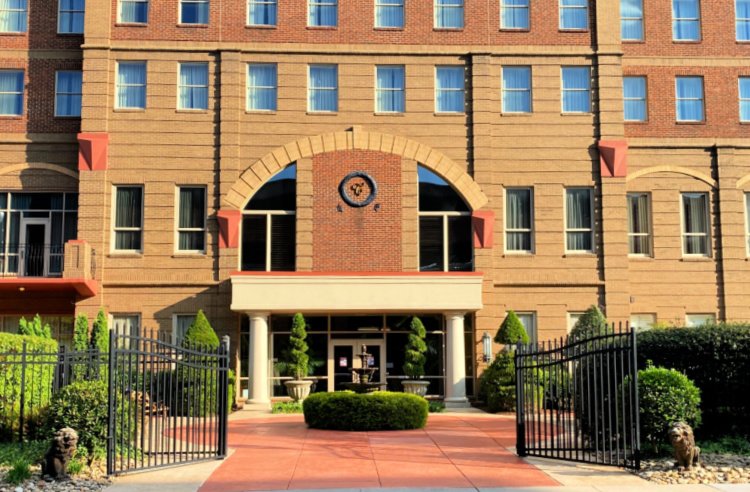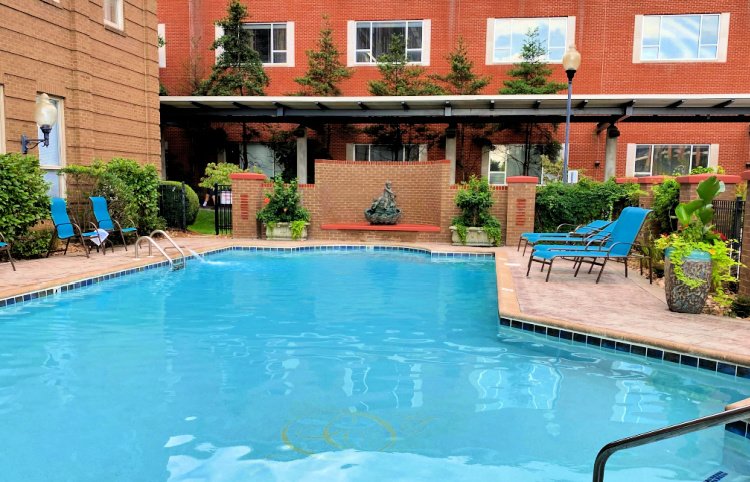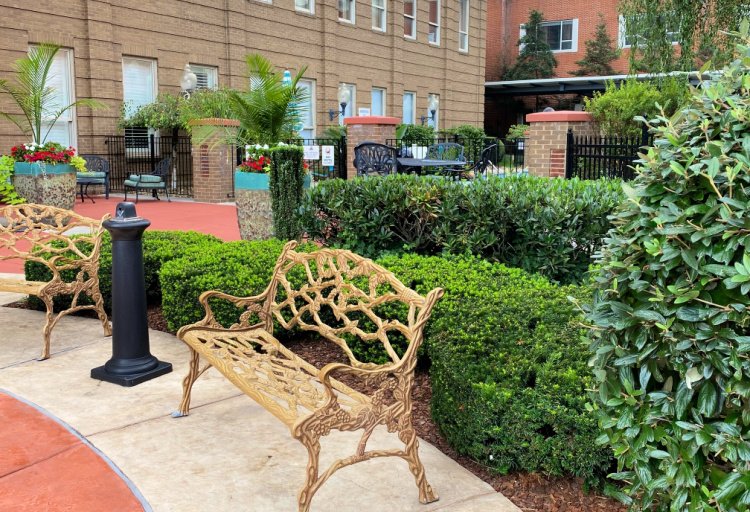 Enjoy the Most Amazing Stay at the Carnegie Hotel & Spa in Johnson City
Having a good time on your vacation to Johnson City is essential. It all starts with booking reservations at a top-rated hotel that will provide the comfort and convenience you deserve. The Carnegie Hotel & Spa is a top-rated choice because of its elegant and sophisticated historical appearance, luxury amenities, and spacious, comfortable rooms that provide you with some of the best views.
During your stay, you can enjoy delicious meals at Wellington's, take advantage of the spa services available to you, and make memories with loved ones in a safe and welcoming environment. Once you visit this hotel, you'll want to keep coming back whenever you revisit the area alone or with family and friends.
Wellington's Restaurant
I love finding a great restaurant on-site in a hotel for those times you just don't want to get out. And when you find one with outstanding offerings like Wellington's, it's even better.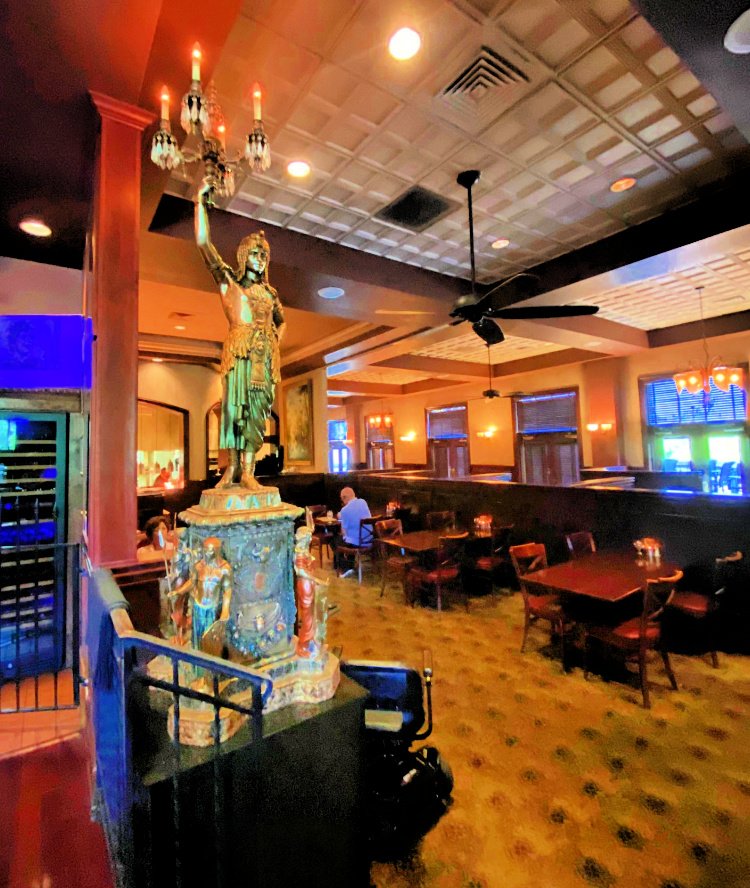 Enjoy delicious breakfast and dinner each day of your stay at Wellington's, the fantastic restaurant offering dine-in table service and carry-out for guests.
The stunning décor in the restaurant and bar, makes it worth a night out.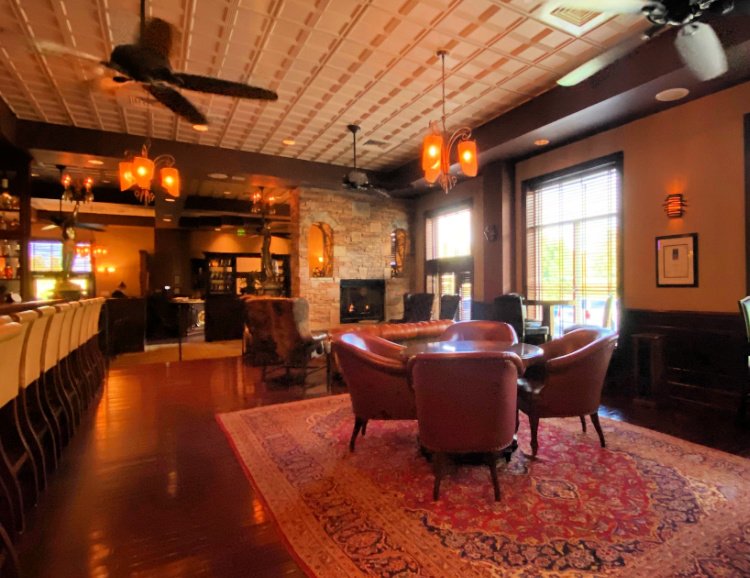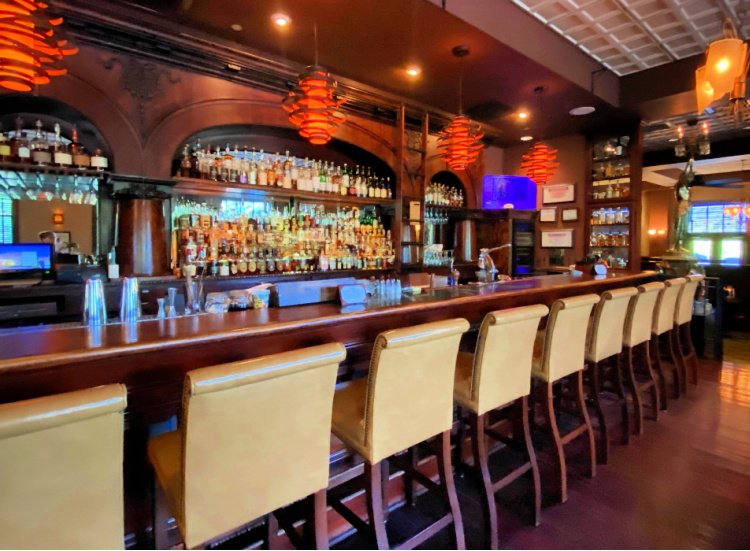 Instead of traveling off the premises to grab something first thing in the morning or at night, be sure to head over to Wellington's and grab what you'd like to have.
Find their complete hours and menu on WELLINGTON'S WEBSITE.
Amazing Austin Salon and Spa
You won't need to travel off the property to enjoy a relaxing experience. Instead, when you want to unwind and feel your best, visit the spa located within the resort, where you can take advantage of the many spa services listed and available to you.
Due to my busy schedule, I didn't have time to enjoy the Spa, but next time, I will book ahead of time to enjoy this little piece of luxury.
Certified massage therapists provide an enhanced experience while soothing your aching muscles through various massages and bodywork. You can enjoy some of the best services that will leave you feeling refreshed and rejuvenated in no time. Austin Salon and Spa may be a good option when you're here!
What type of services do they offer?
Salon services: pedicures, manicures, hair services.
Skin care: facials, waxing, aesthetic services, and eyelash extensions.
Body treatments: hydrotherapy, massage therapy, body treatments, and acupuncture.
Make sure you contact them for package options.
Bring Your Pet
Pets are allowed with some restrictions and fees. PET POLICY
Spacious Meeting Space and Ballrooms
Suppose you're planning to host a business meeting or something else, you can make it happen without the need of going off the hotel property.
The Carnegie Hotel & Spa offers spacious meeting space with enough room for small groups to collaborate with one another to complete various tasks.
There was actually a wedding taking place the weekend I was there. They were taking advantage of all the beautiful areas around the hotel, inside and out for their photos.
Visiting Johnson City
The Carnegie Hotel is just one reason to visit JOHNSON CITY.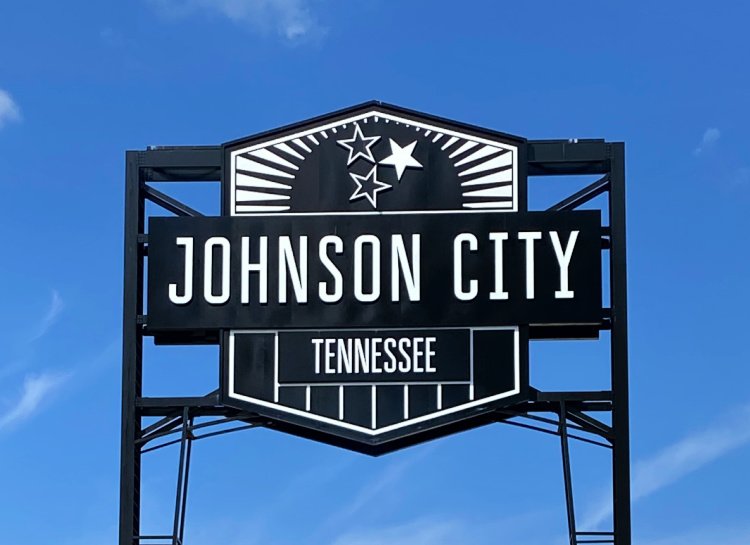 Setting on the edge of East Tennessee State University and the Appalachian Mountains, it's a great spot to stay while exploring the area. You may be surprised to learn that Johnson City is the 8th largest city in Tennessee. Johnson City is truly a hidden gem to be discovered by many more.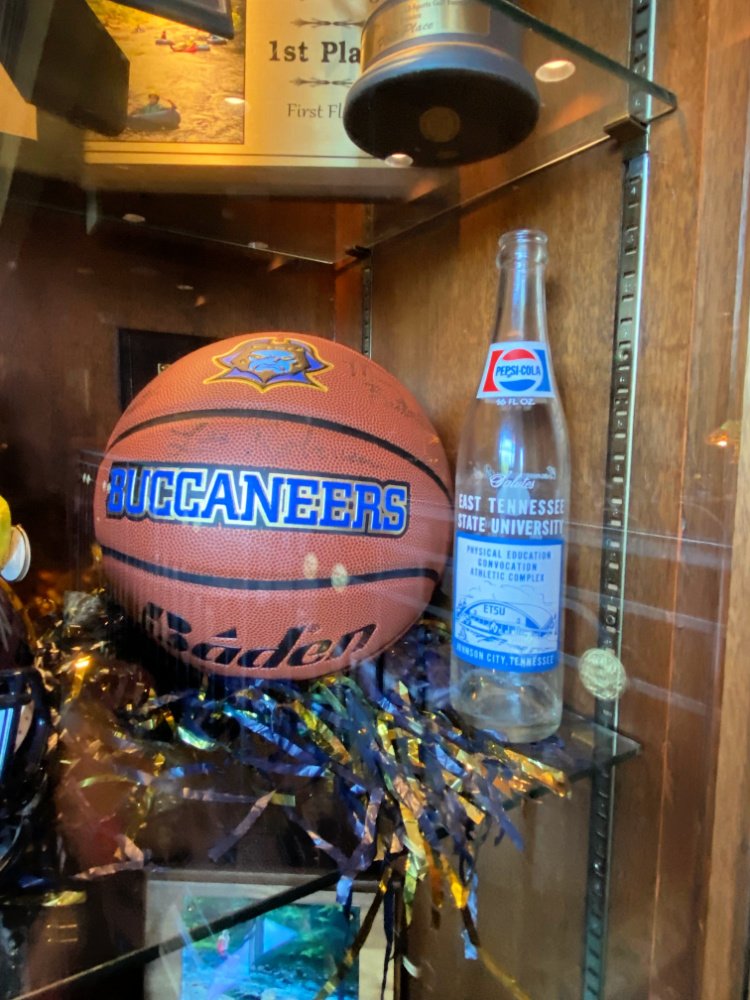 While in Johnson City, you will find six breweries in a half-mile stretch of downtown, numerous local businesses, and so many great locally owned restaurants, you need a long stay to try them all.
There are two parks for just enjoying a walk, listening to music on Friday nights, or checking out a monument with the history of Johnson City. I can't wait to go back to check out their upcoming Candy Land Christmas.
Since Johnson City is within a few hours drive of many locations, consider The Carnegie Hotel & Spa, and Johnson City for your next vacation or long weekend, it's the perfect spot. A girl's weekend might enjoy the Spa, a romantic weekend can visit the breweries, Wellingtons, then end with a couples massage at the spa. The outdoor enthusiasts is within an hour of hiking and white water rafting. Or book in advance for the NASCAR races in Bristol.
Want to know more about JOHNSON CITY? I'll be giving you more ideas on why to visit to include many of the breweries, great local restaurants, other ideas for visiting the Tri-Cities, and enjoying the great outdoors. Full details of the Christmas celebrations in the area will be coming soon too so you can make plans.
A few other favorite hotels while traveling.
I've included affiliate links to Amazon for you to find some products easier. I may receive a small commission, but the price is the same for you. It just helps my blog out.
Happy Travels,
Rosemary