We recently had the pleasure of exploring Downton Abbey: The Exhibition in West Palm Beach and found it to be a real treat. It's been a very popular exhibit for fans of the show to recall some of their favorite characters and story lines. This is just one of the traveling exhibits in the last few years.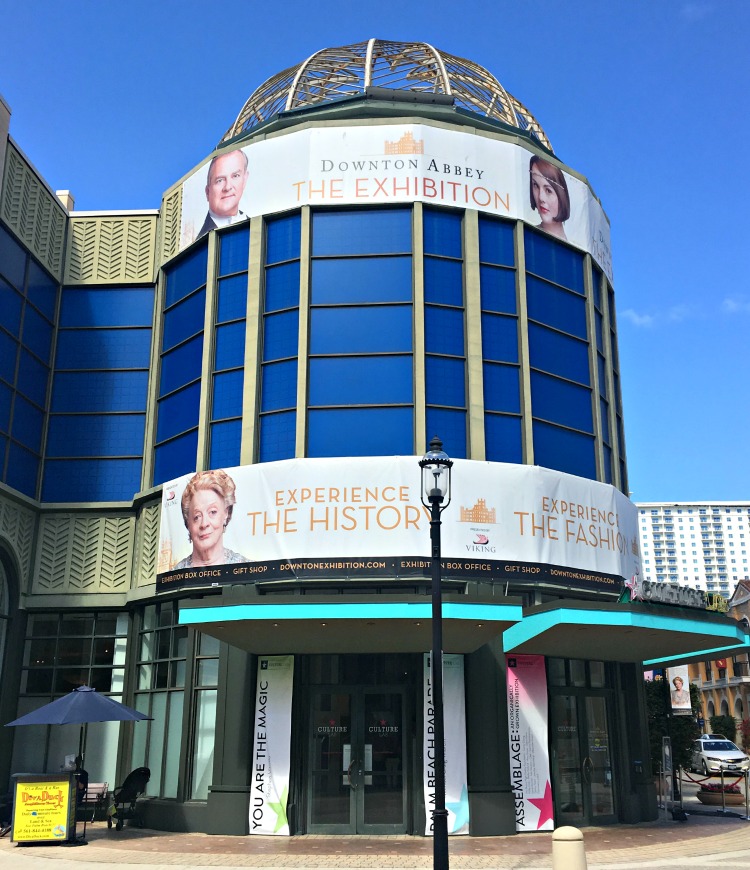 Meeting up with family members for the Southern Florida area, Lisa & Geradro, and Pennsylvania, Linda & Jim, made this a family event and even more special.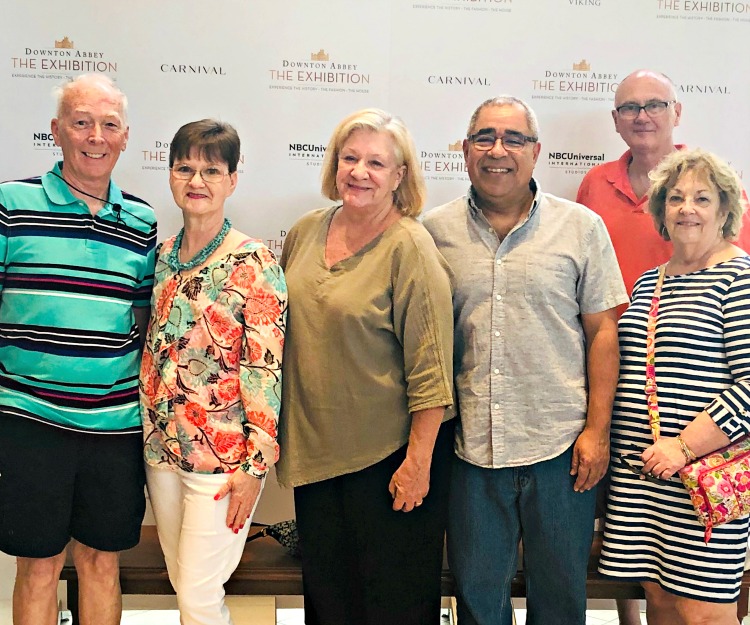 In speaking to tour guides, approximately 98% of everything on exhibit was from the actual set with just a few items added or built to complete the exhibit.
There was featured pictures and murals of all the characters and a little background of their roles as the total story played out. There would be articles such as jewelry from each character also.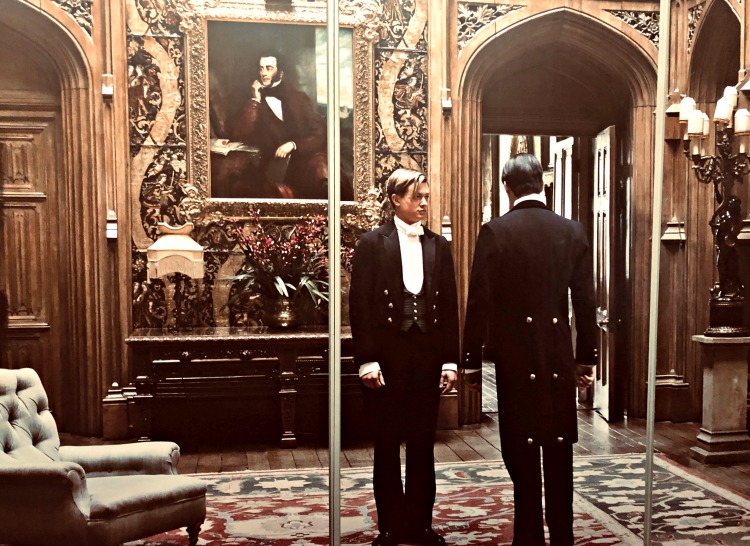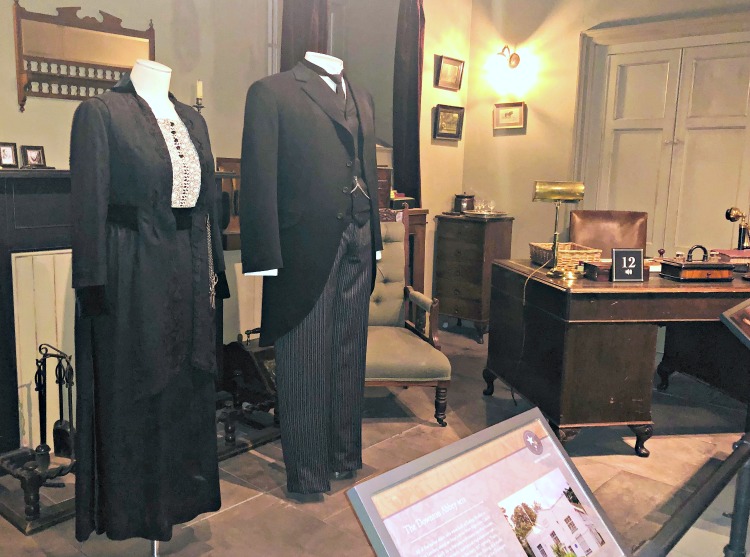 When you see Mrs. Patmore's toaster and mixer, you can picture her flitting around the kitchen shouting orders to make sure everything is perfect for the aristocratic family's meal. When the mixer was introduced, they were worried it would take away some of their jobs.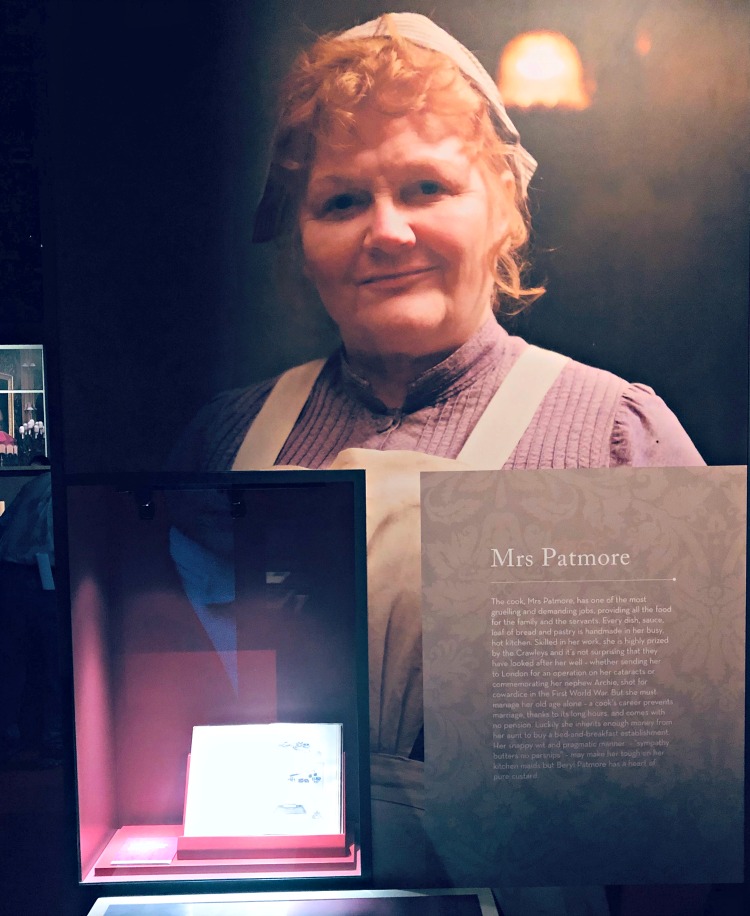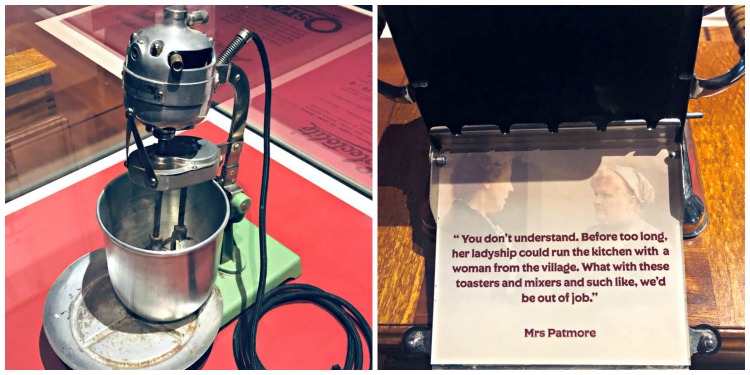 I'm sure so many of the tools used in the kitchen was very cutting edge for the time.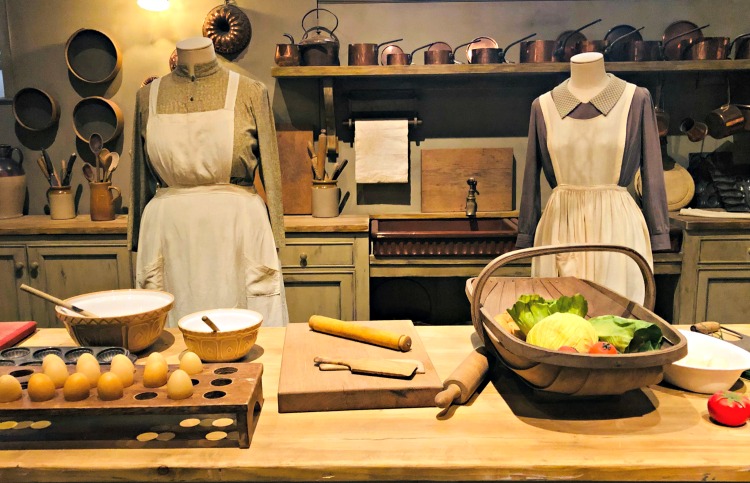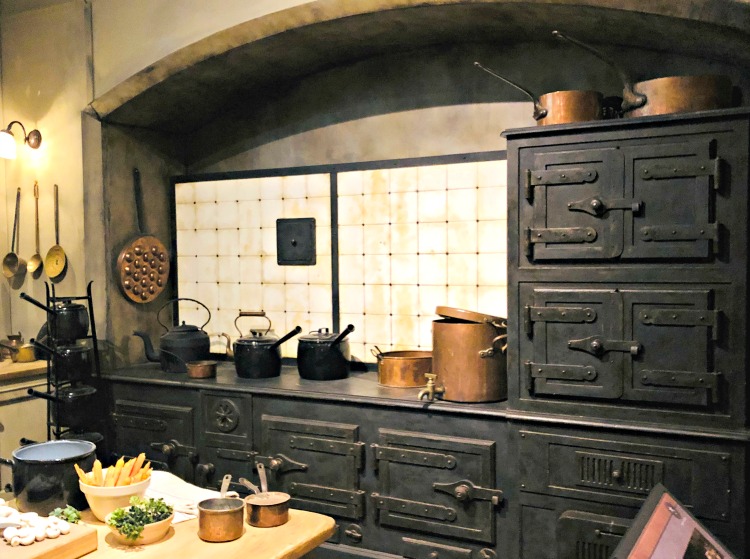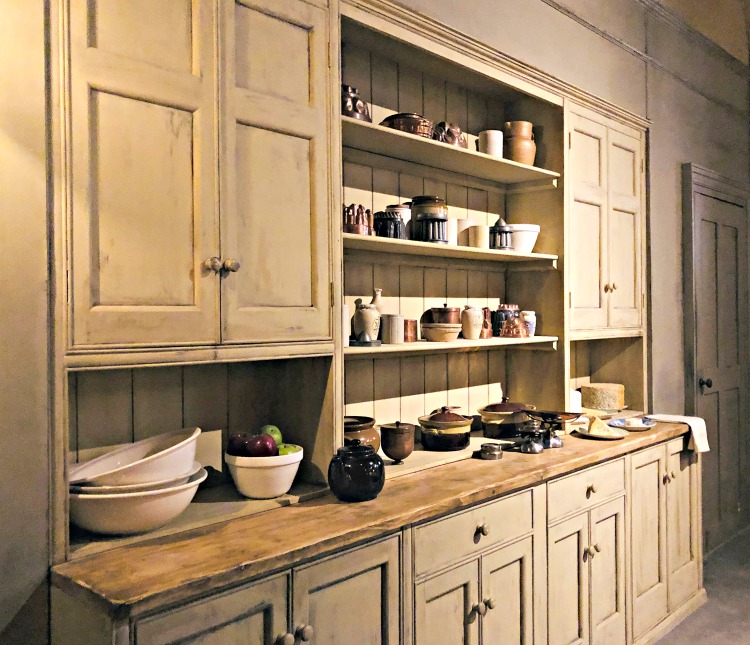 The bell board reminds us how each room in the mansion had a way to summon a particular footman or handmaid. It was quite an elaborate intercom system for its day. Lady Violet regarded the new-fangled phone and swivel chair with disdain, lamenting that everyday involved a fight with an American.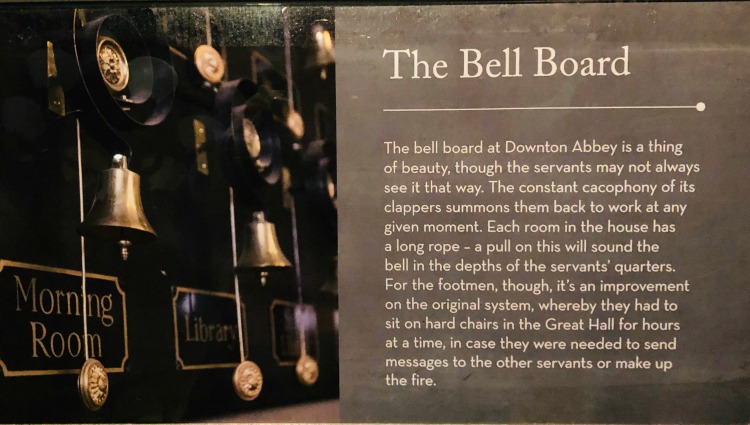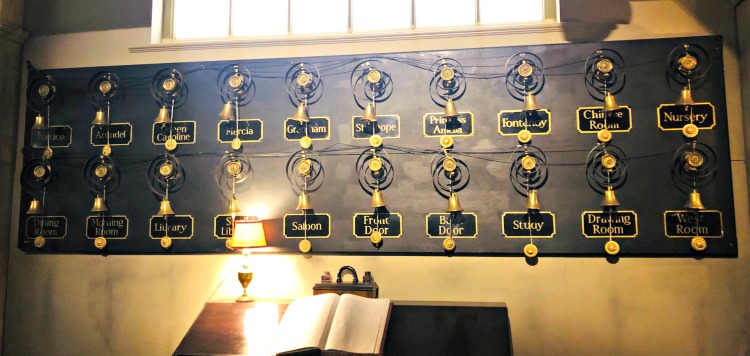 In case you aren't familiar with Downton Abbey, it's the Yorkshire country estate following lives of the aristocratic Crawley family and their domestic servants for six seasons.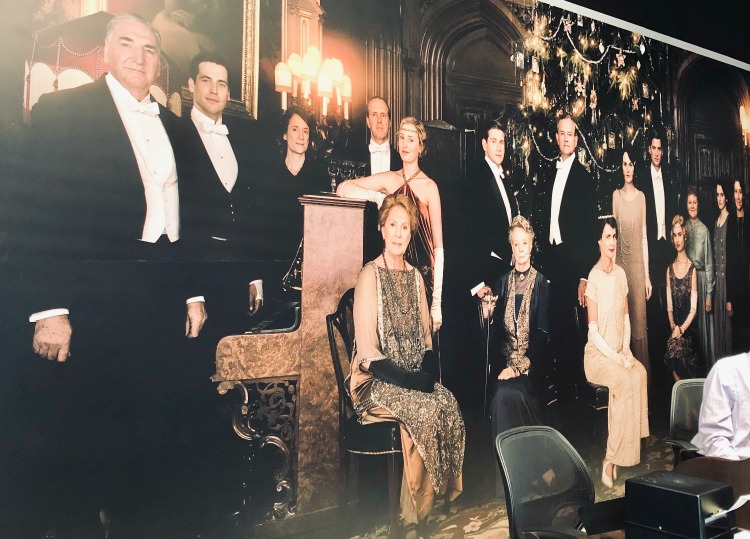 So many real life events was worked into the shows such as the First World War, news of the Titanic sinking, and in the sixth and final year, more working class jobs and what might be the decline of the British aristocracy.
The fashions the ladies wore in this time period were rather dull. The dresses, the hats, and the coats all seemed frumpy and without style. Lady Mary was the pioneer and rebel of the family and always the first to sport a new "bob" or daring dress. Some of the evening dresses introduced a bit of color and sparkle. You will see a post soon dedicated to just the fashions.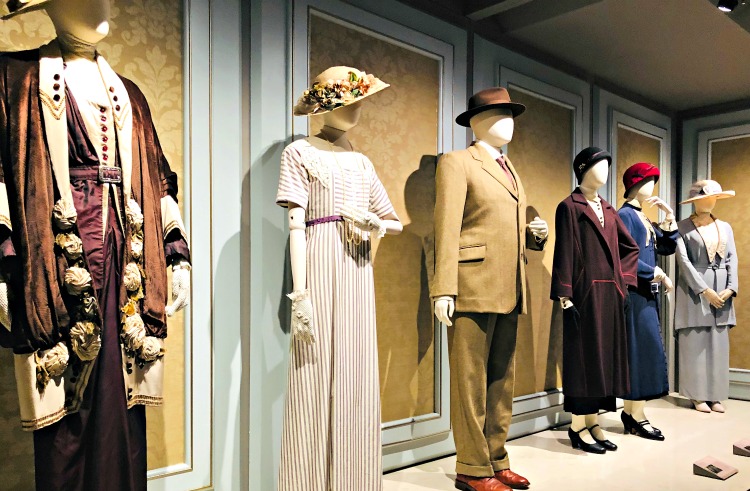 Anna, Mary's maid, was probably the most sympathetic character. With the most gentle personality, she had to endure many hardships—and none of them of her own doing. But she was a survivor. She was actually one of my favorite characters. Who was your favorite(s)?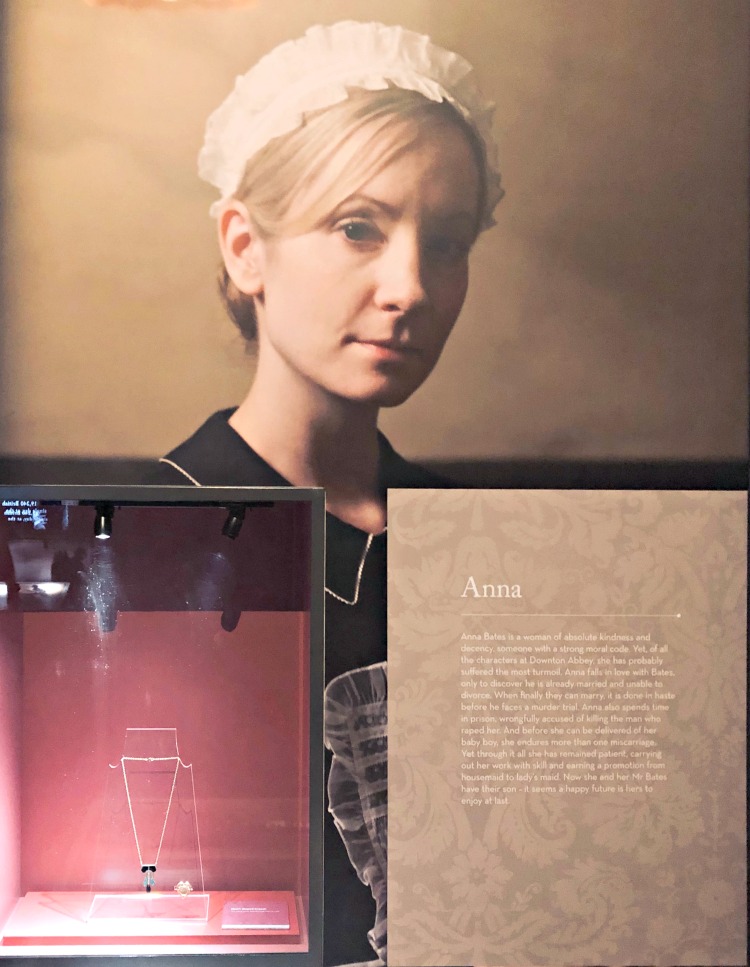 Maybe the Dowager Countess?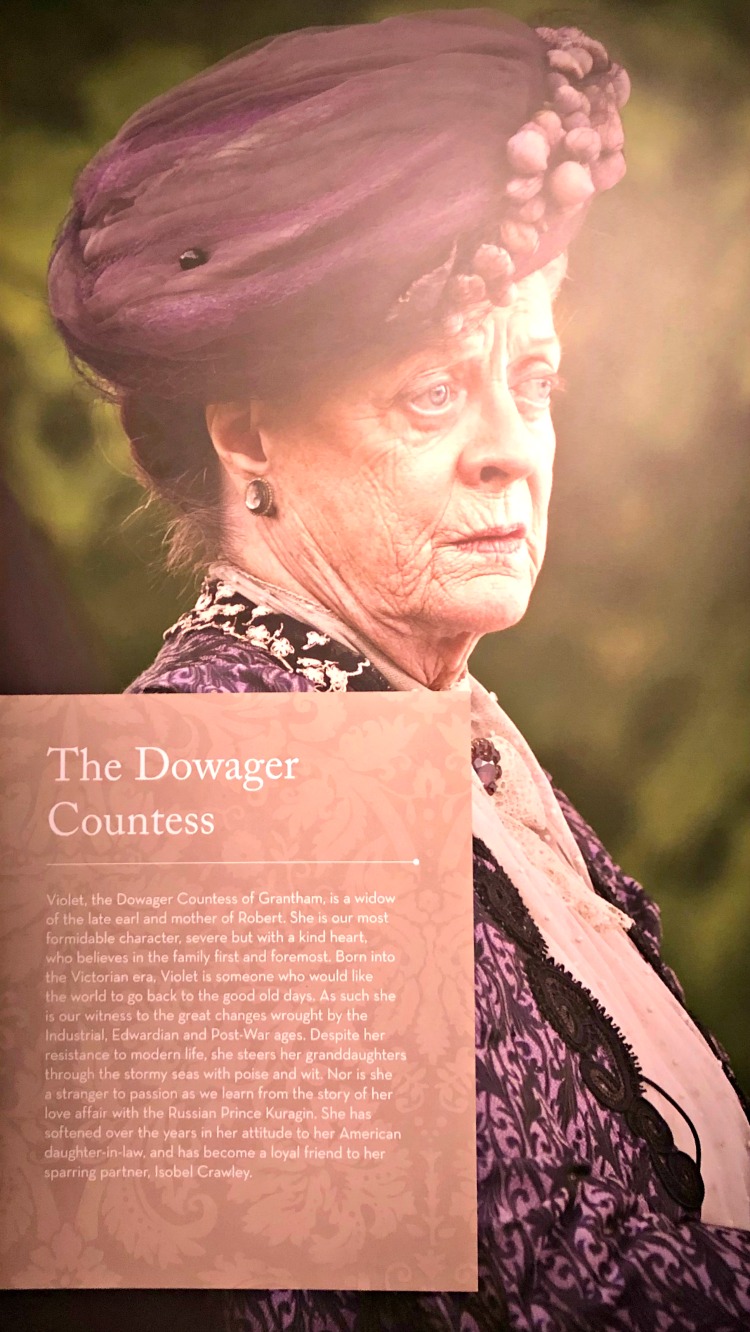 The servants played a very big part in all of the story lines, whether it was with the family or in their own area.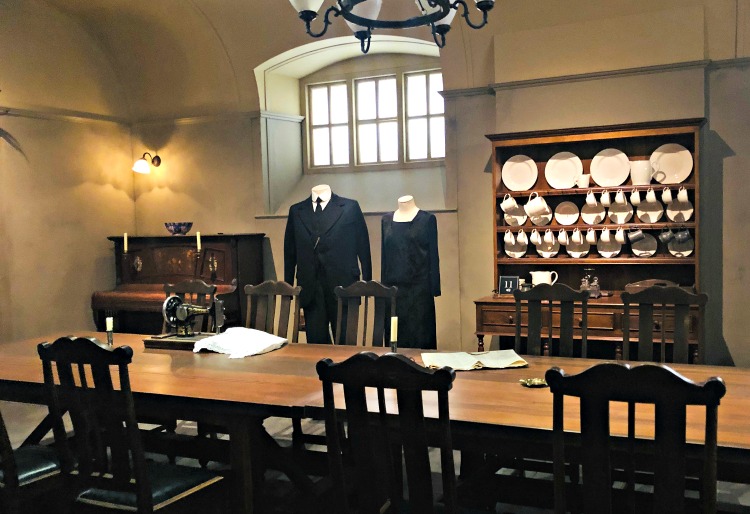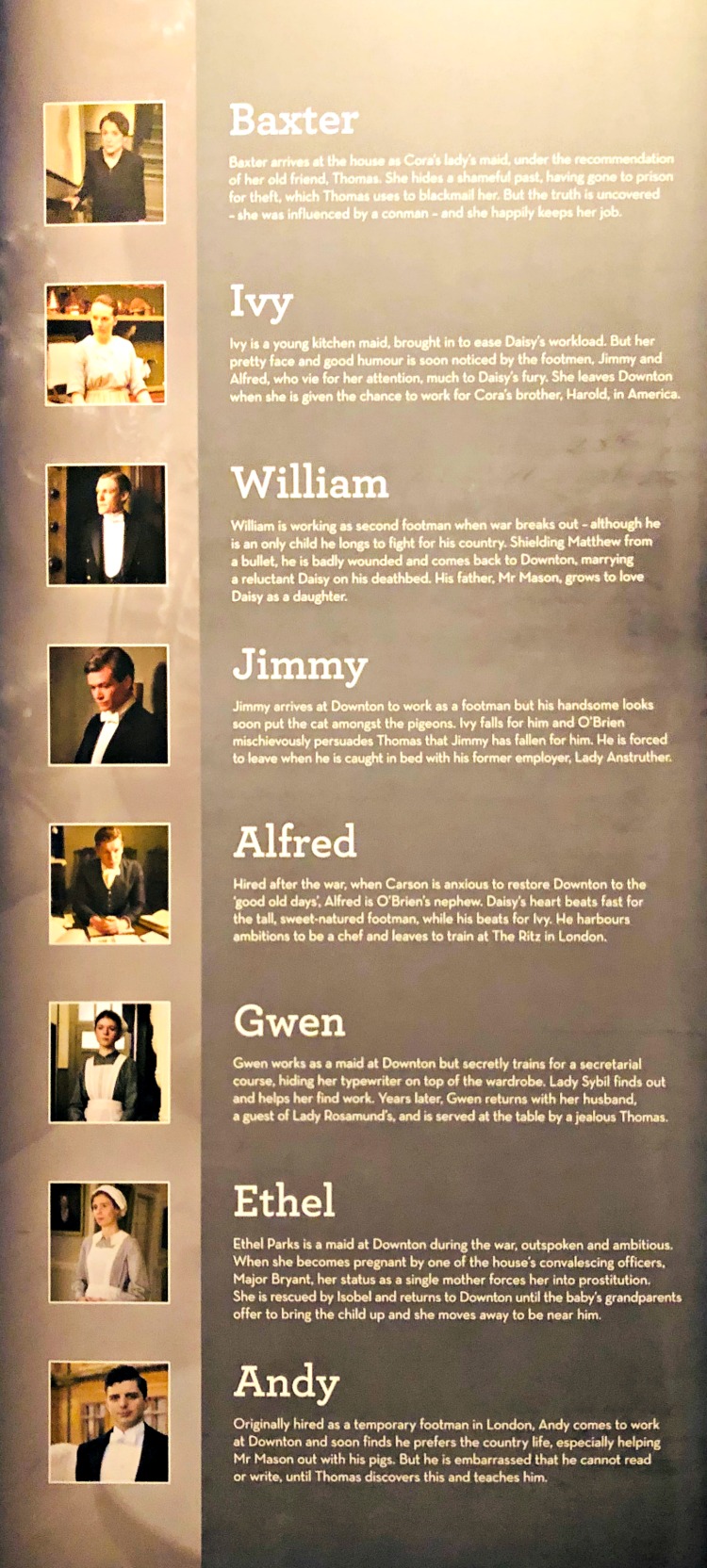 Besides all of the fashions on display, my favorite part of the exhibit was the dining room. You know my love of dishes and a pretty table. This exquisite dining room was set in the most formal setting with plenty of flowers and candles.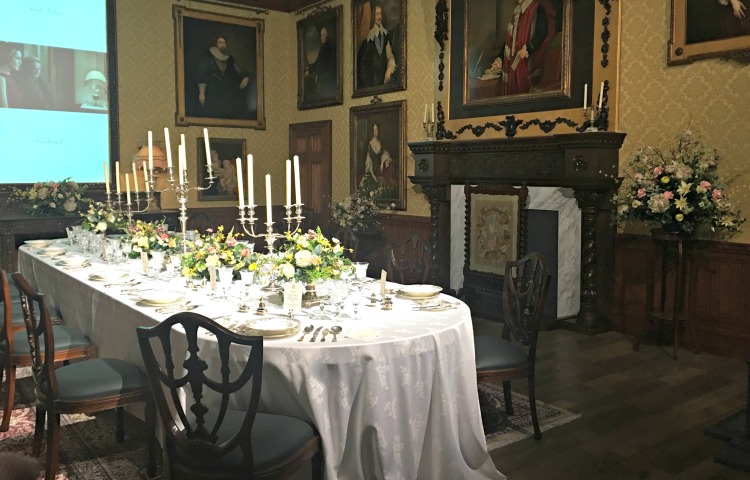 I've seen documentaries about this show on how the details such as setting a table was an exact science and followed rules from the times. Rulers were used to ensure plates, silver, and even the chairs were all exactly even and in the proper place.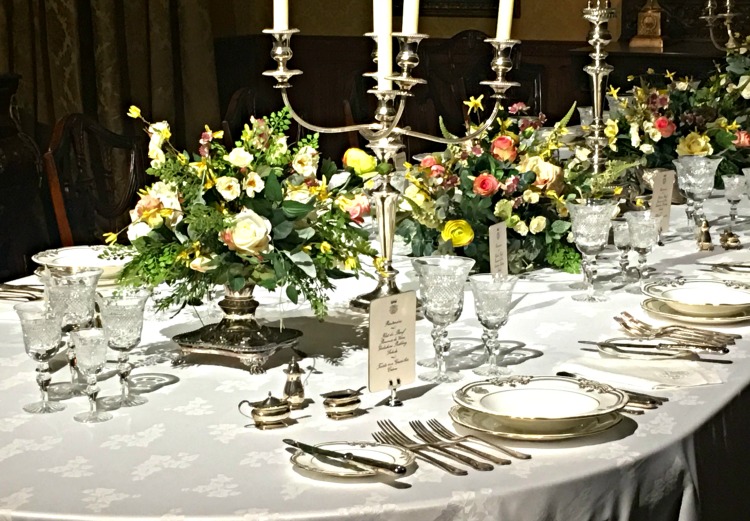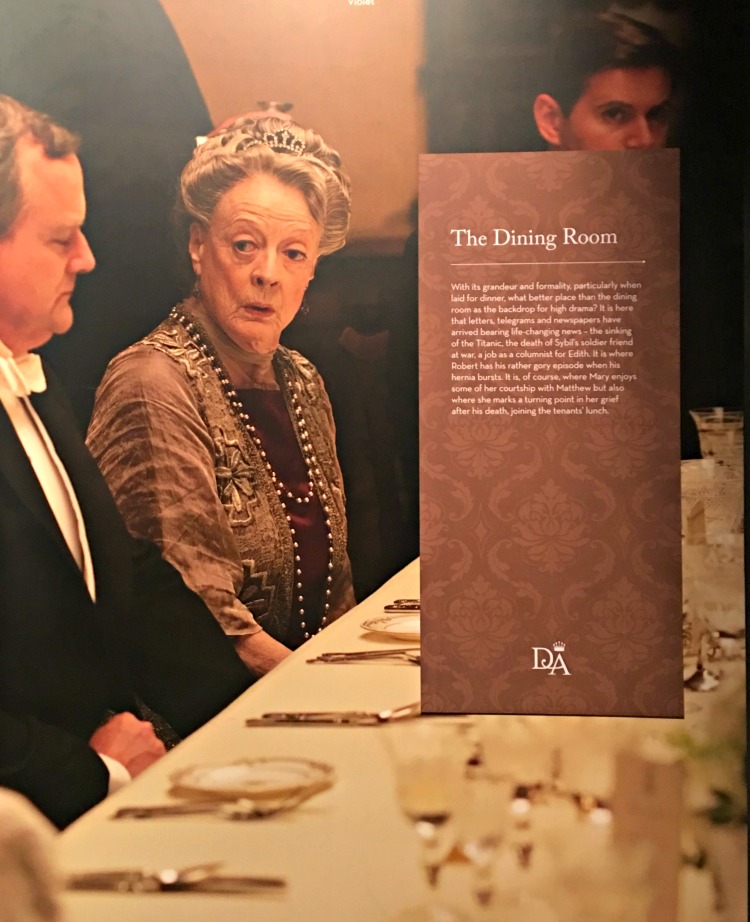 This British historical period series was set in the early 20th century first aired in 2010 in the UK then in the US in 2011 and quickly became a fan favorite.
What was one of your favorite parts of this show? The Fashions were at the top of this list.
It was announced last year a movie would be produced with an expected release date of Fall 2019.
Pin this to travel ideas.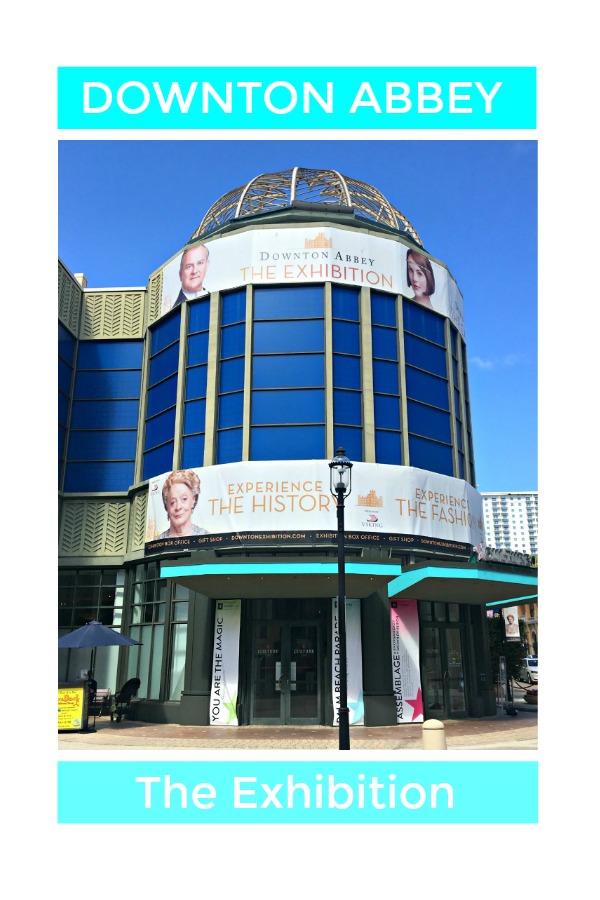 This exhibit will close in West Palm Beach on April 22 and is expected to move to another city, which hasn't been announced yet. Many hope it will still be in the Southern or Mid-West Area, maybe to Asheville or Chicago.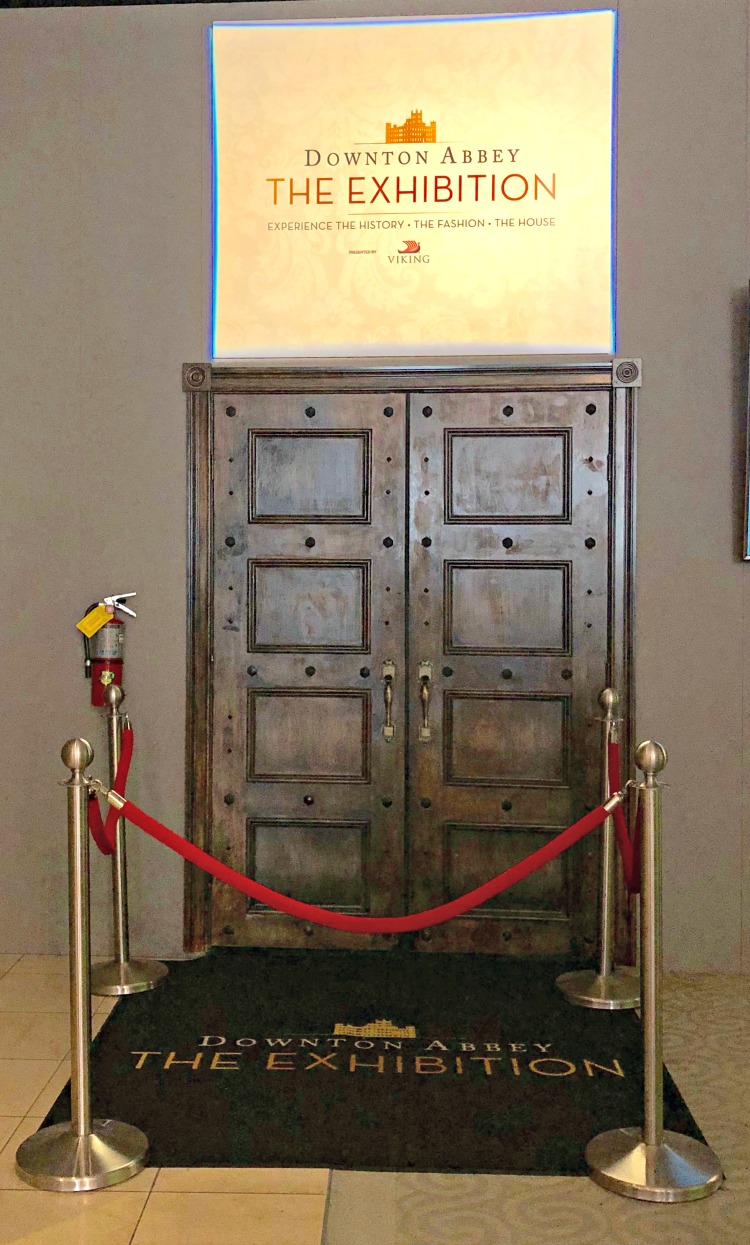 You can reserve your tickets with your desired time for admission. We spent about two hours which was plenty of time to explore the seven rooms. There is also an audio option available.
If you haven't watched, or just want to refresh your memory from this exhibit, you can catch all six seasons on Amazon Prime.
Find out about details and tickets at Downton Abbey: The Exhibition website.
I'll keep you posted on the next city this exhibition will travel too if you can't make it to West Palm Beach before April 22. It is a lovely town to visit.
What's some of your favorite places to travel?
If you need something closer to Chattanooga, consider Songbirds.