The Fashions Of Downton Abbey
You still have almost a month to visit Downton Abbey: The Exhibition in West Palm Beach. I hope you read my recent post about our visit, but now I want to share a bit about the fashions of Downton Abbey.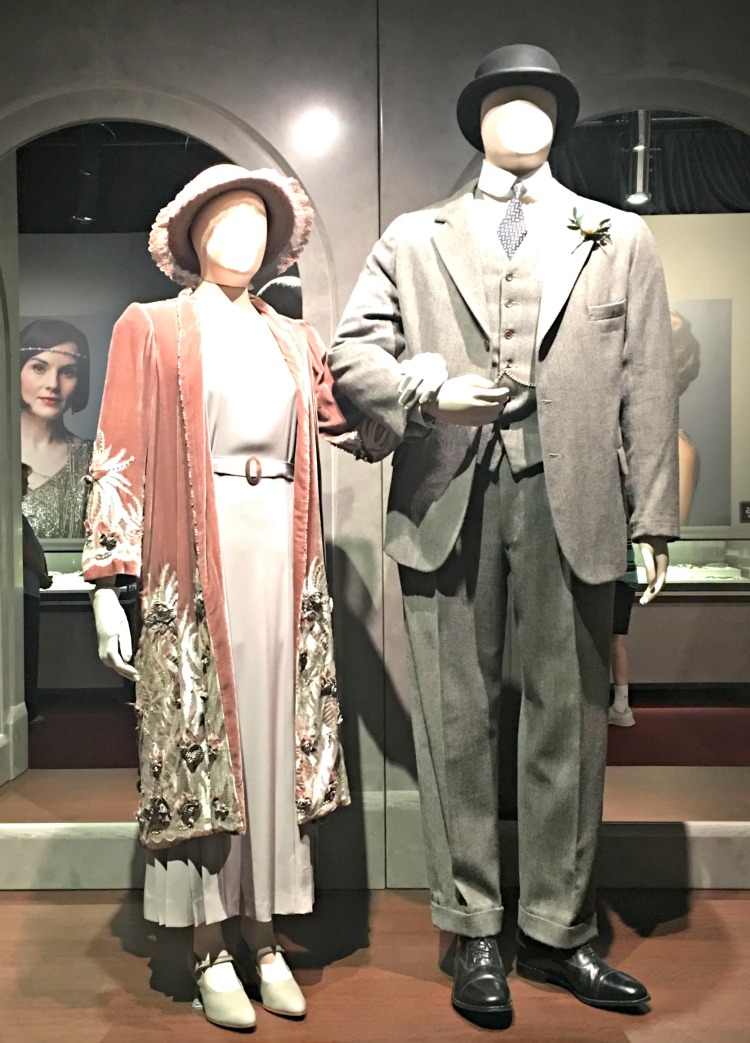 The fashions of almost any period piece movie or show is one of my favorite parts. With the evolution of the women's movement and rights, this was also reflected in the fashions of the show.
The creator of Downton Abbey wanted all details on the show to be as accurate as possible including all the wardrobe worn by the cast. When I think about watching Downton Abbey, my favorite outfits would be from the parties or weddings held. These were usually a bit more elaborate and more colorful.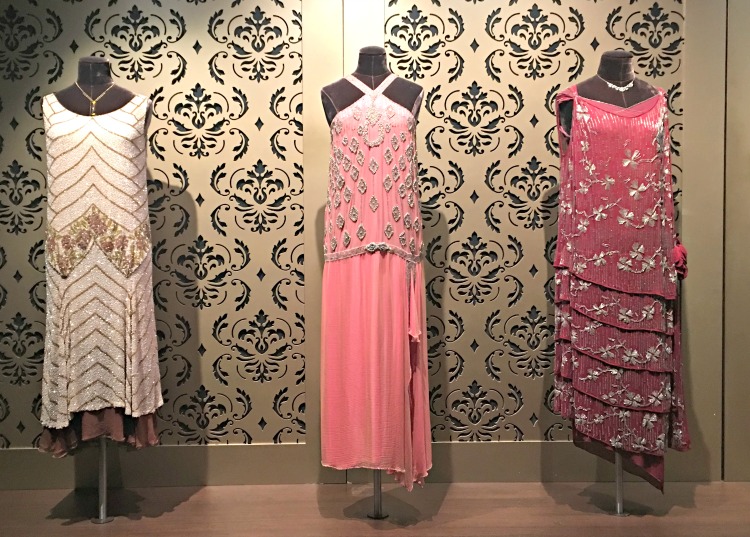 Everyday outfits, including the servants, didn't include a lot of color. In fact, they were actually kind of boring with all of the browns and grays seen worn by the cast. Of course with the servants, that was how it was supposed to be, not to draw attention to themselves, although at times, a bit formal.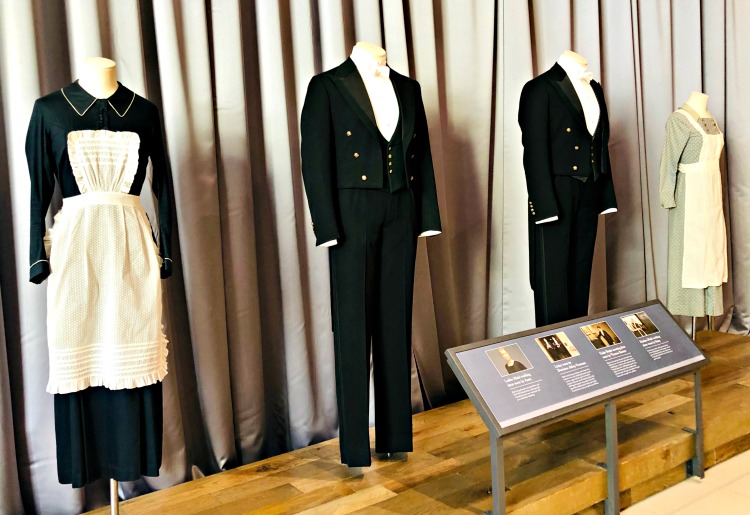 Who doesn't remember when Shirley McClaine as Martha Levinson arrived?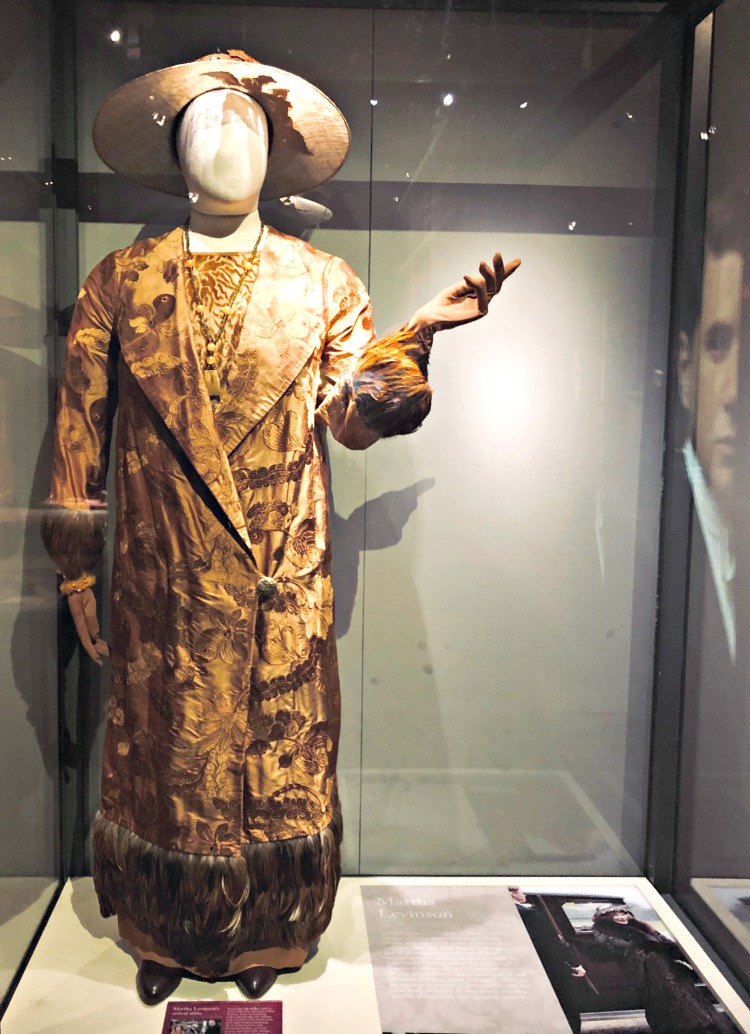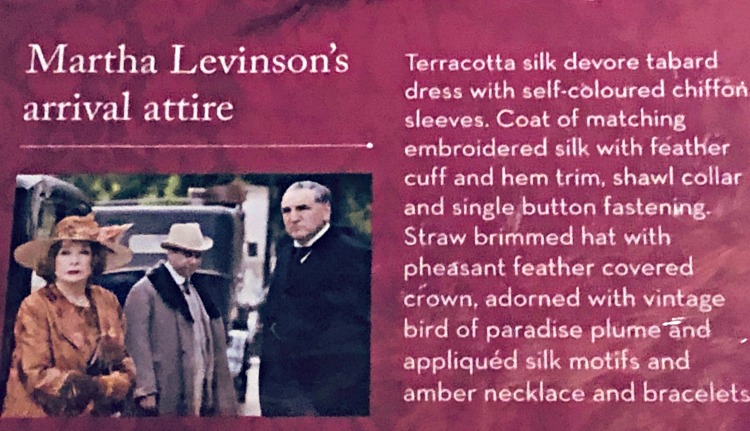 The men aren't forgotten in fashion either.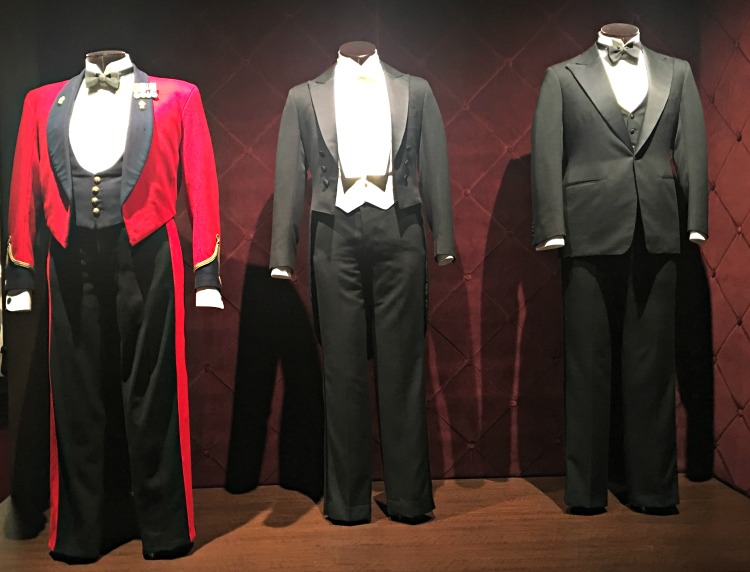 Weddings are always a big event, even if they don't have a happy ending. I'm guessing the big poofy ball gowns weren't a thing during that time.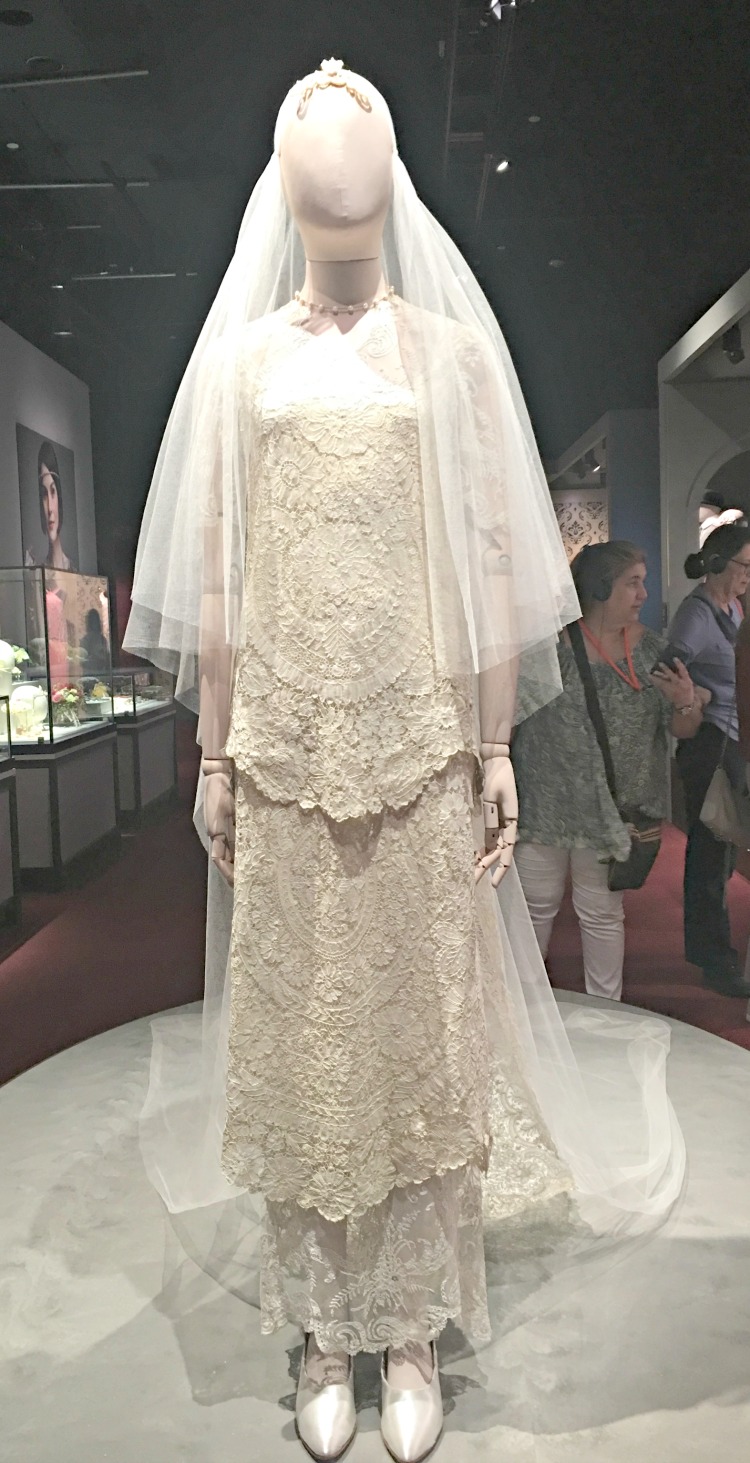 Just the details on some of these gowns are fabulous, and I'm sure all have been done by hand taking hours to do such as the beadwork.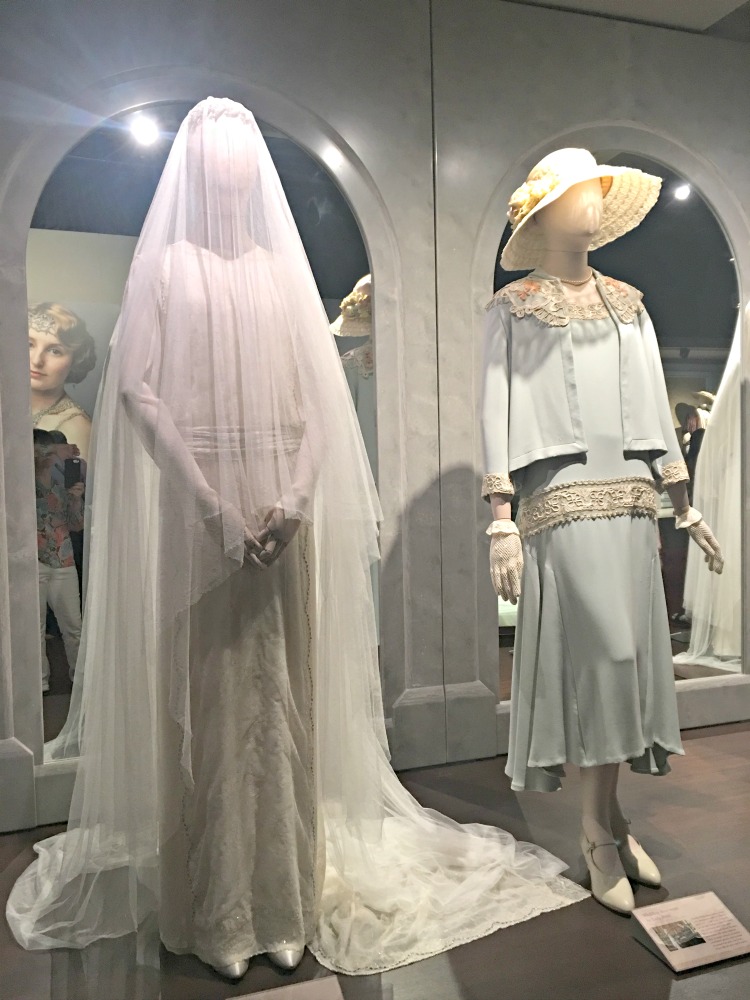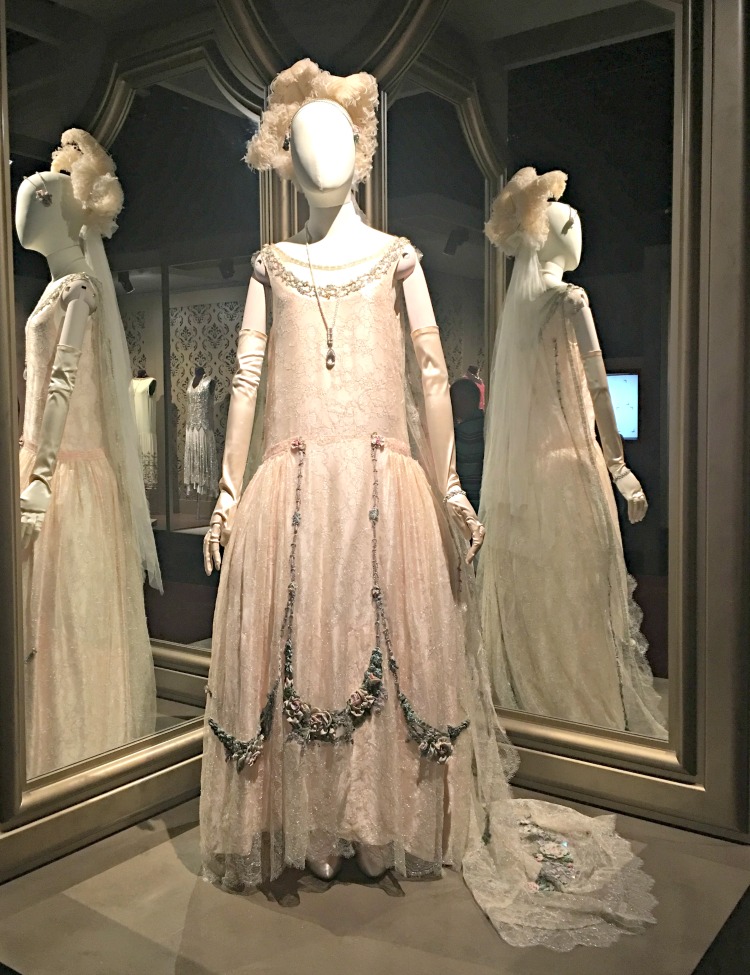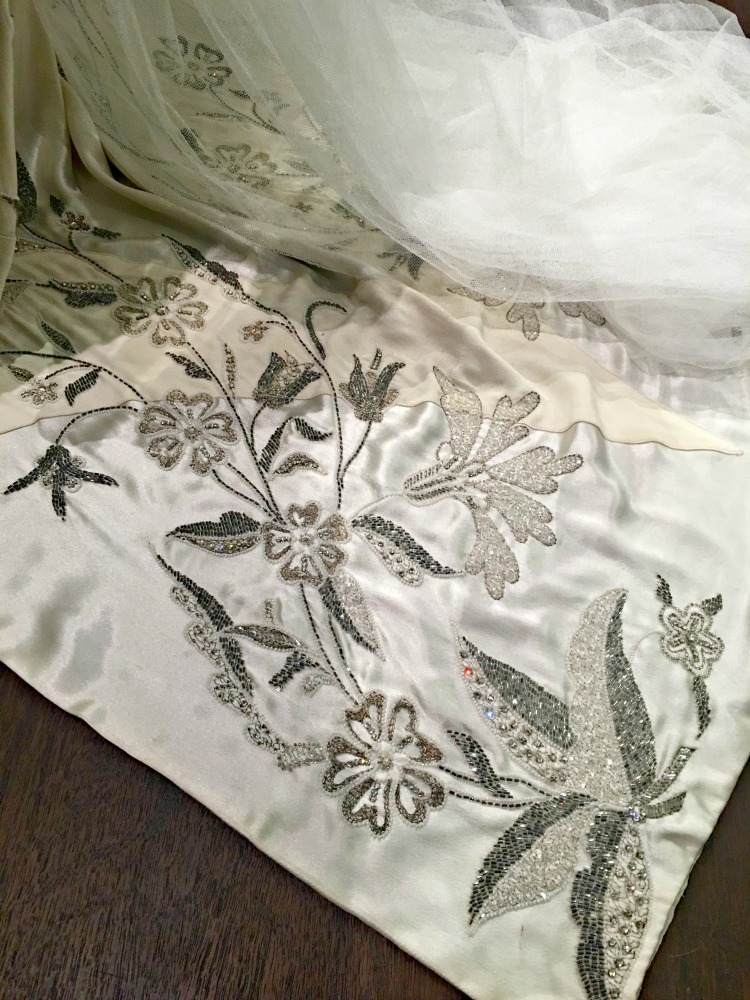 Theses flapper dresses were the in thing at this time. Again, the detail and the beading makes me want to attend a party and wear one. Don't you wonder what happens to all the gorgeous costumes after they are worn on a show?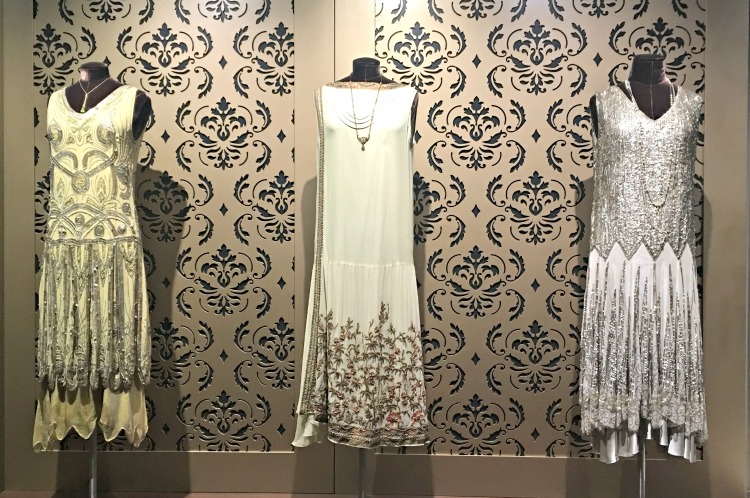 So much about fashion is the undergarments but I for one am glad I never had to experience the corset. I do remember the days of girdles but I was a bit young for those too.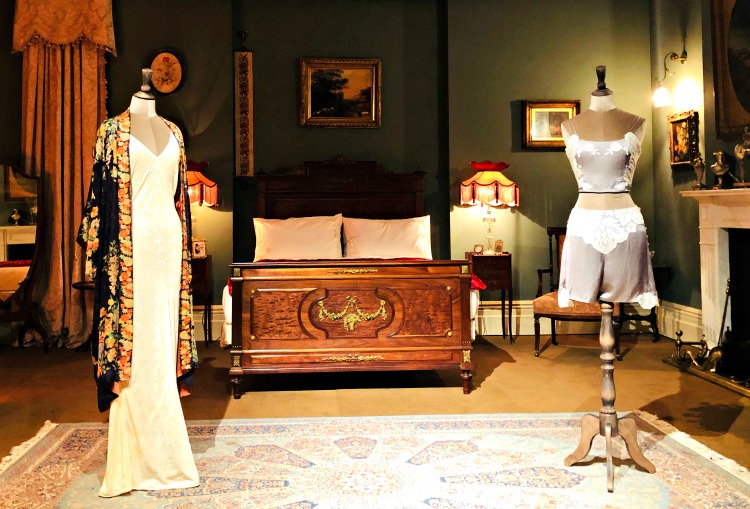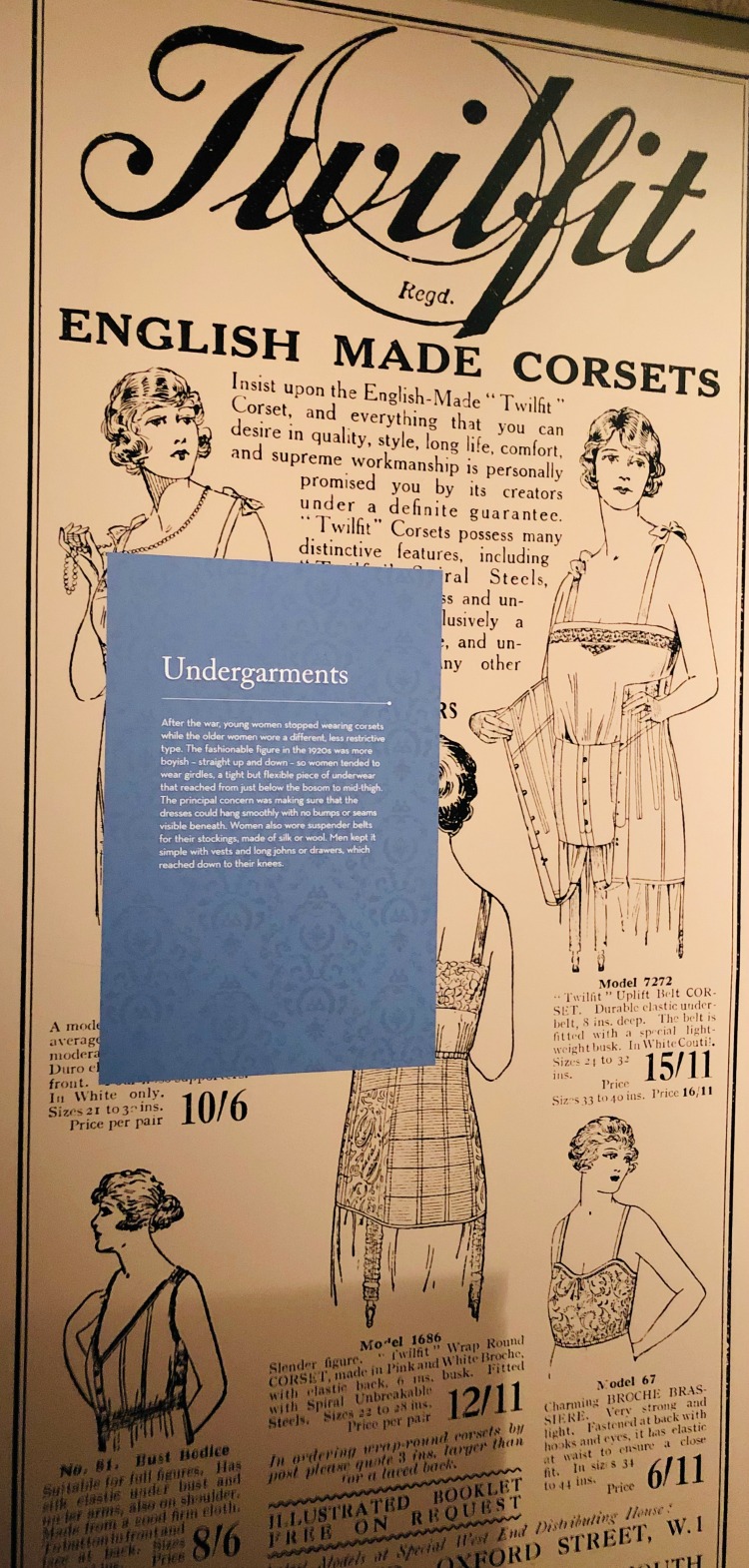 The accessories were never lacking for style either. Jewelry wasn't limited to a necklace but the blinging hat pins, brooches, earrings and bracelets.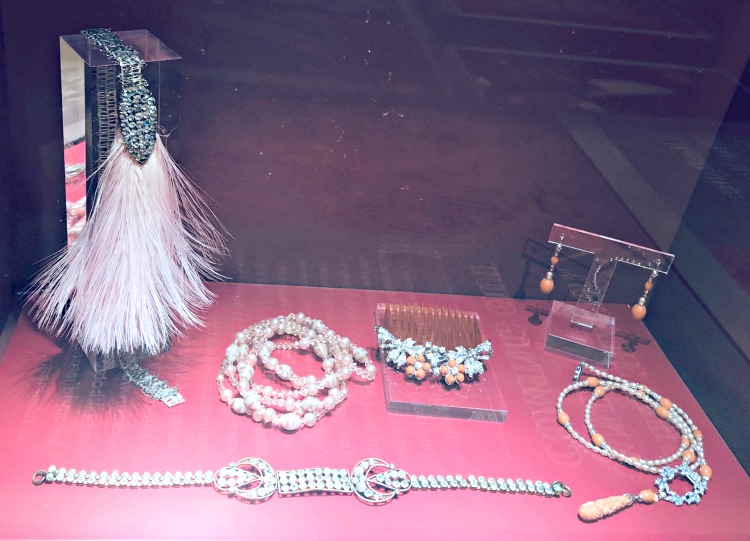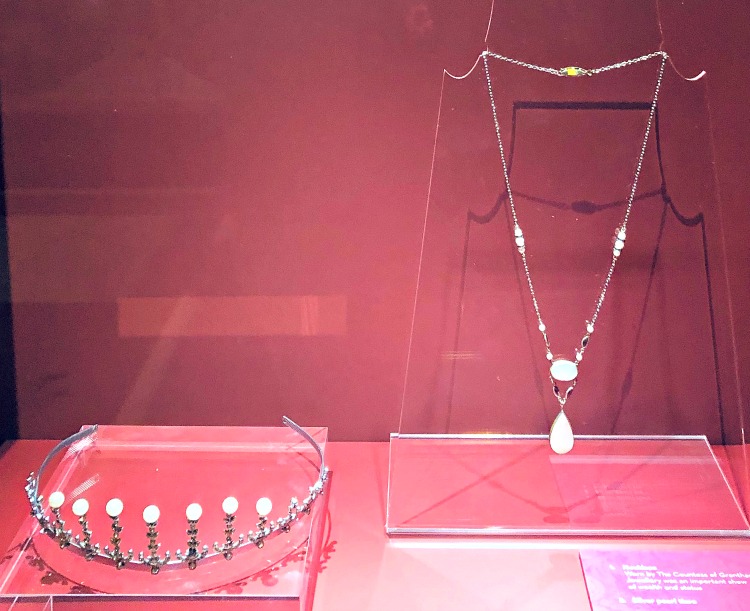 And some of those hats. I have a tea later in the spring and think one of these would be perfect.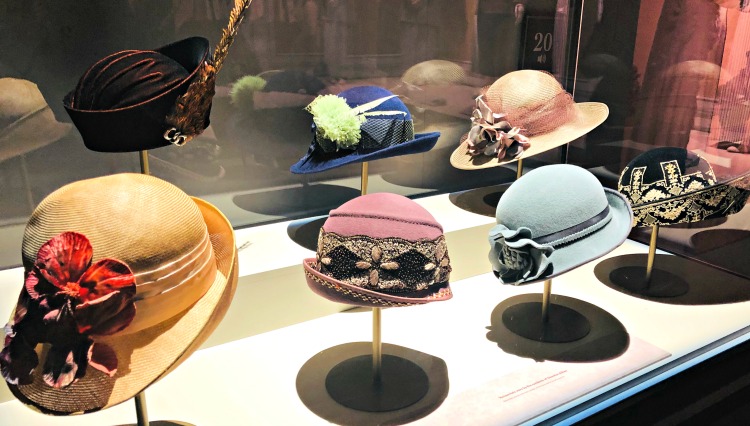 I hope you are able to attend this Exhibition in West Palm Beach before it leaves for another city. Many are anxiously awaiting the announcement for the next stop as am I. As soon as I hear new details, I promise I will share.
Have any of you had the opportunity to visit?
Here's more about my visit to Downton Abbey: The Exhibition.
I've included affiliate links to Amazon for you to find some products easier. I may receive a small commission, but the price is the same for you. It just helps my blog out.
Happy Travels,
Rosemary