Hotel Valencia Riverwalk offers world-class comfort in San Antonio, Texas. If you're staying in San Antonio, it's worth a look.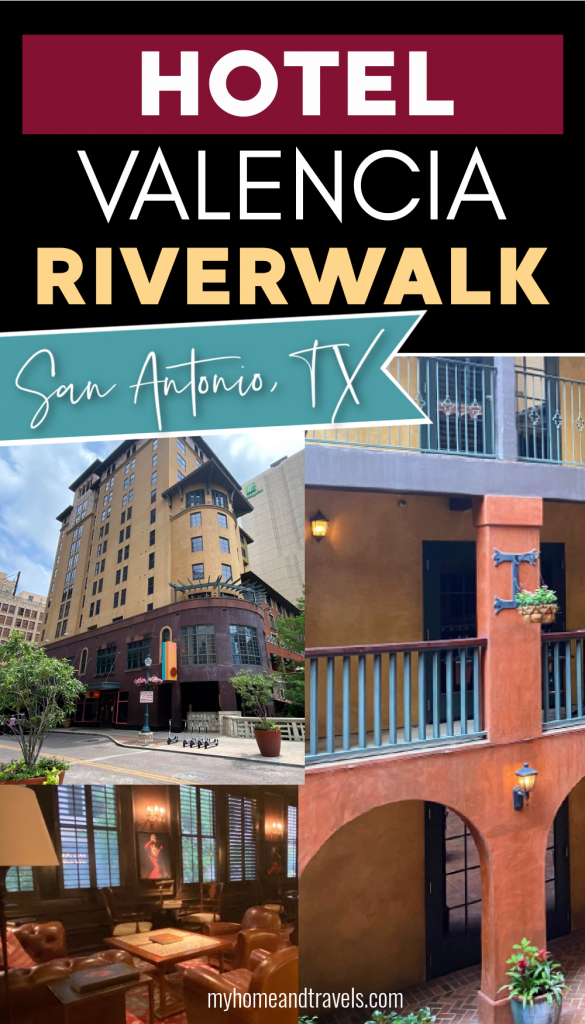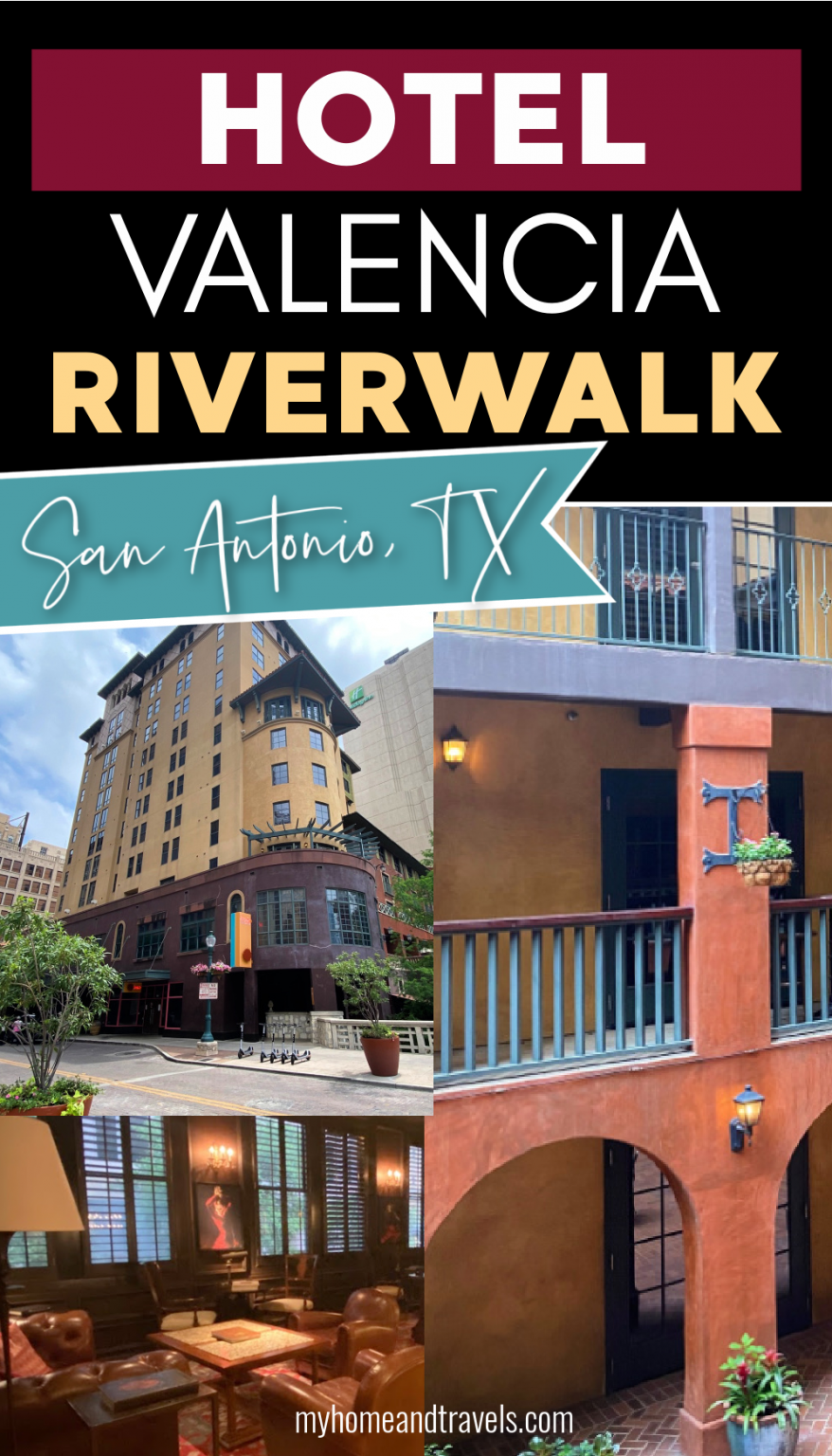 This posh hotel, located right on San Antonio's Riverwalk offers excellent proximity to everything the city has to offer, gorgeous decor, a friendly atmosphere, and all the amenities needed for a fantastic trip.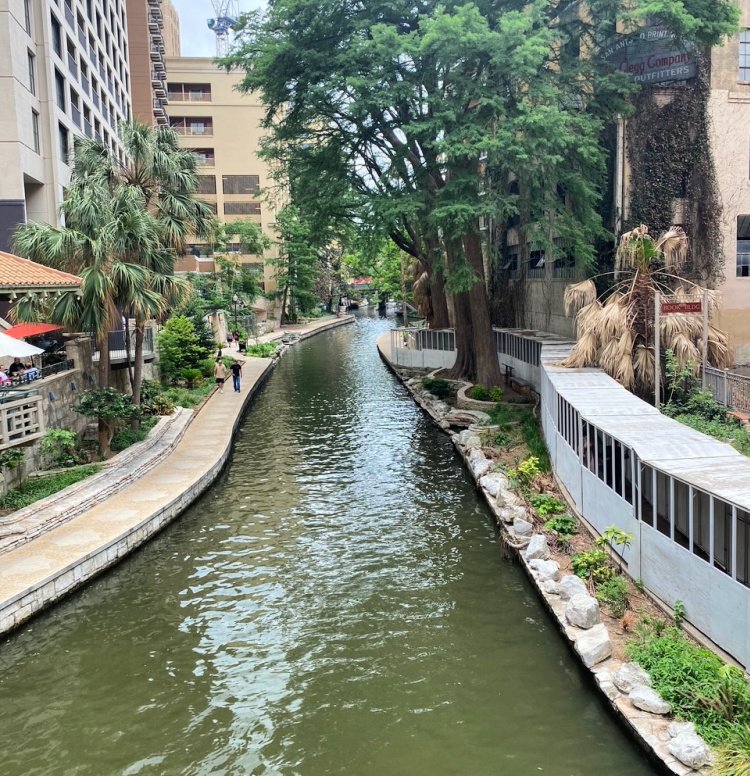 Hotel Valencia Riverwalk
From the moment you approach the hotel, you'll know you've found something special. Seated right up against the Riverwalk, the hotel absolutely radiates comfort and beauty. The beautifully manicured landscaping coupled with the flowing water and the pathway that runs along it creates an atmosphere the begins to soothe the spirit before you even enter the hotel.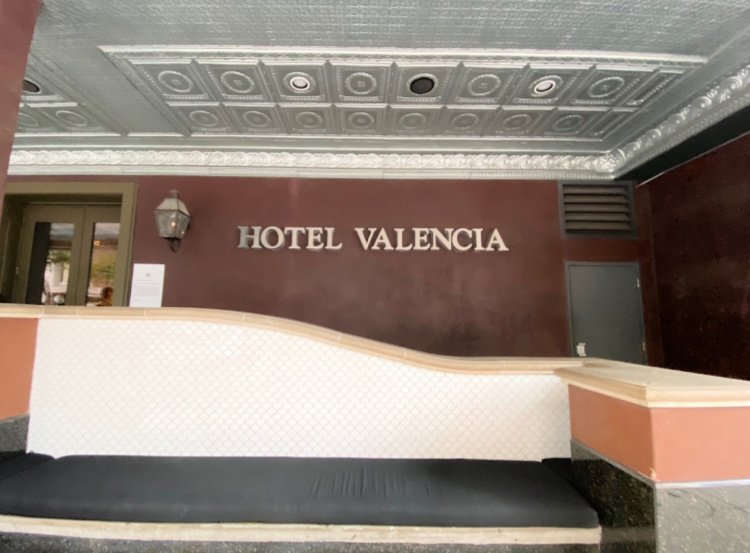 When you enter the hotel, you'll be greeted by warm wood with accent lighting, modern decor that is sleek but still inviting, nooks and cubbies for relaxing, and vaulted ceilings with a staircase that leads to the second level of the hotel.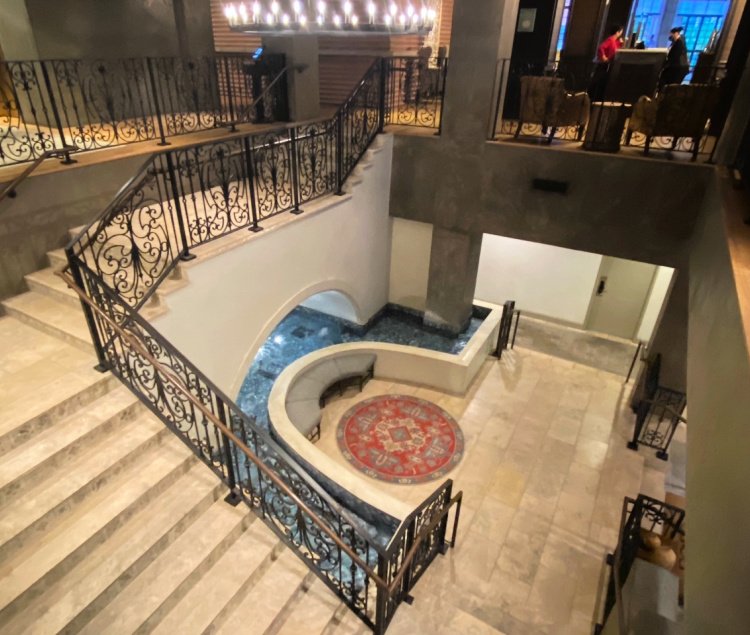 Staff is ready and waiting to help you with anything you might need almost as soon as you enter the hotel. Hotel Valencia Riverwalk is the quintessential getaway the moment you arrive from the moment you leave.
Location
One of our favorite parts about Hotel Valencia is its location. It's set in the heart of downtown San Antonio, providing easy access to everything the city has to offer. Sitting right on the Riverwalk, it's easy for guests to enjoy this walking path against the water. It's also nearby the Shops at Rivercenter, La Villita Historic Arts Village, Tower of the Americas, and much more.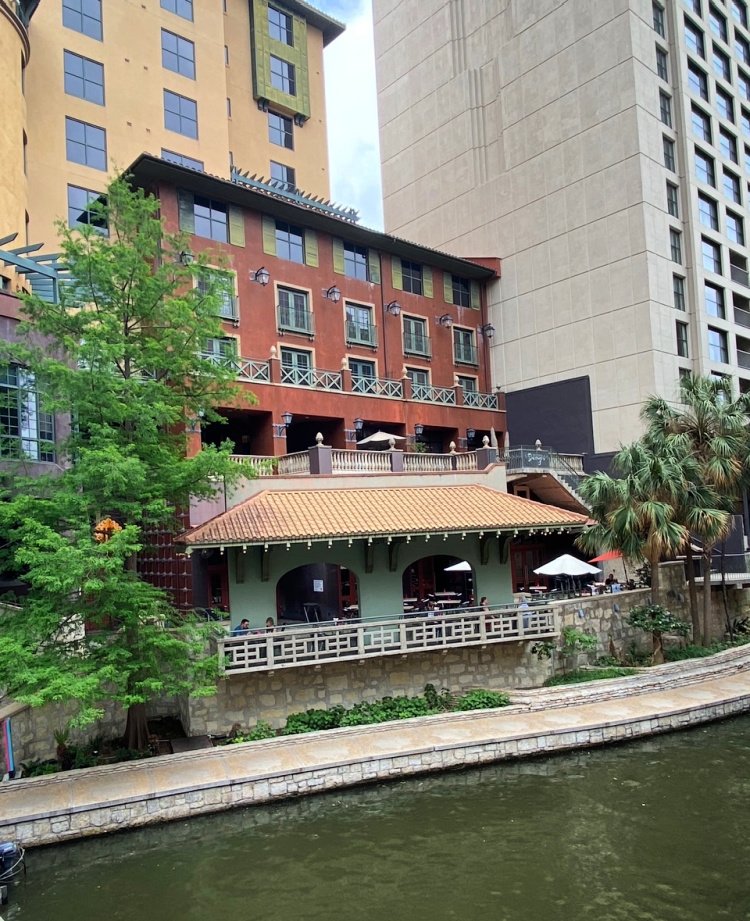 With several balcony areas, they are the perfect place to enjoy your morning coffee and breakfast, an afternoon Margarita (I think's it's the official drink of San Antonio), or a little quite time.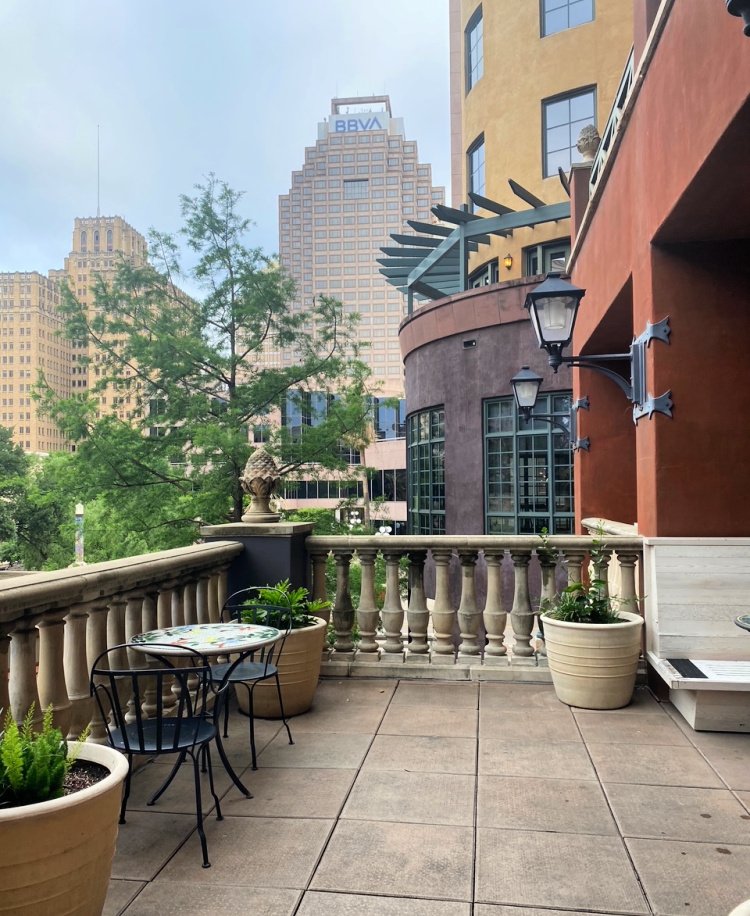 Of course there's a great view of the Riverwalk from so many areas.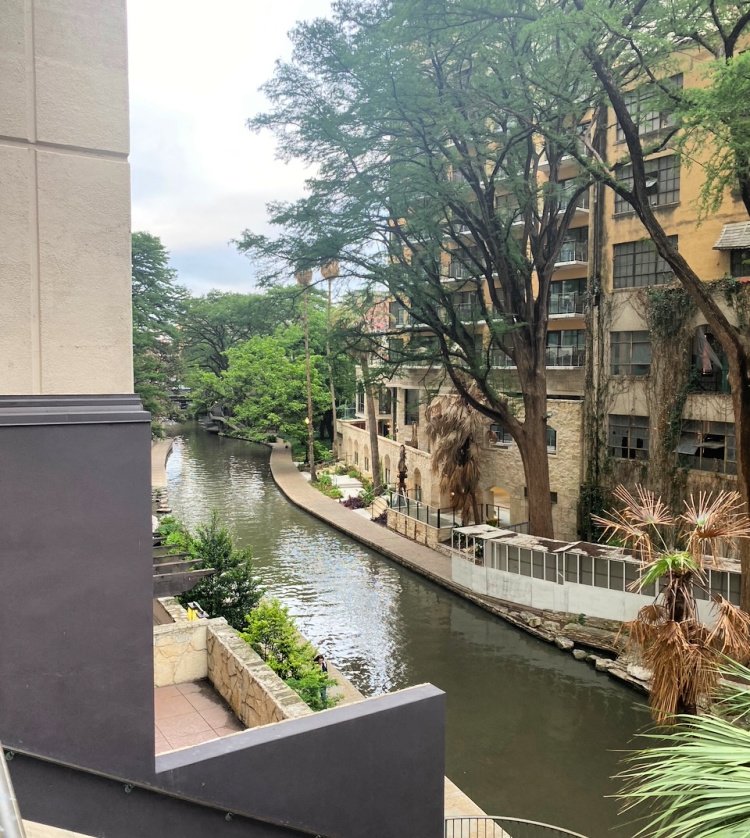 You are close enough to walk along the Riverwalk, but just far enough from all the businesses to enjoy a serene time.
True Texas and Spanish Décor
From the moment you enter, you will find the Texas and Spanish influence with a little Mediterranean style throughout, from the tiles of the fountains to the ironwork to the weathered look leather on many chairs. There's several areas for gathering with friends or sneaking away by yourself.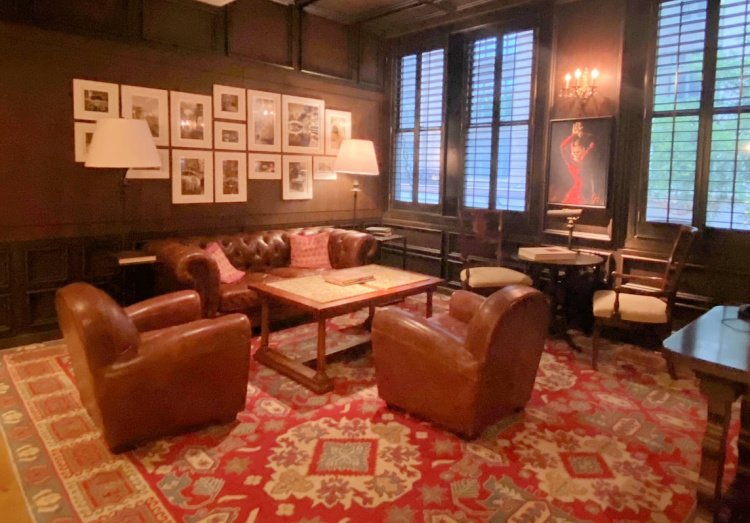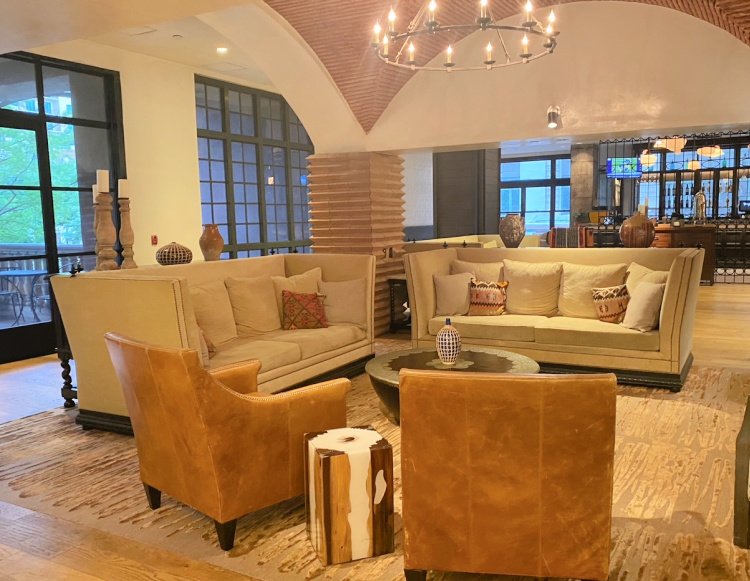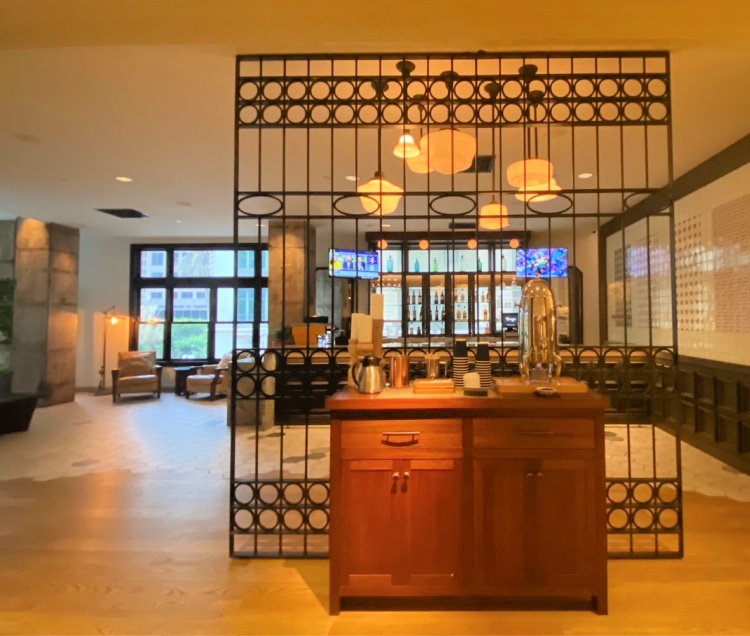 A truly unique feature is the wall of Valencia Oranges signed by lots of celebrities who have stayed there. From the likes of Steven Tyler to Garth Brooks and Jennifer Lopez, to many famous athletes, these hand blown oranges made by a local artist, makes you look for your favorite celebrity.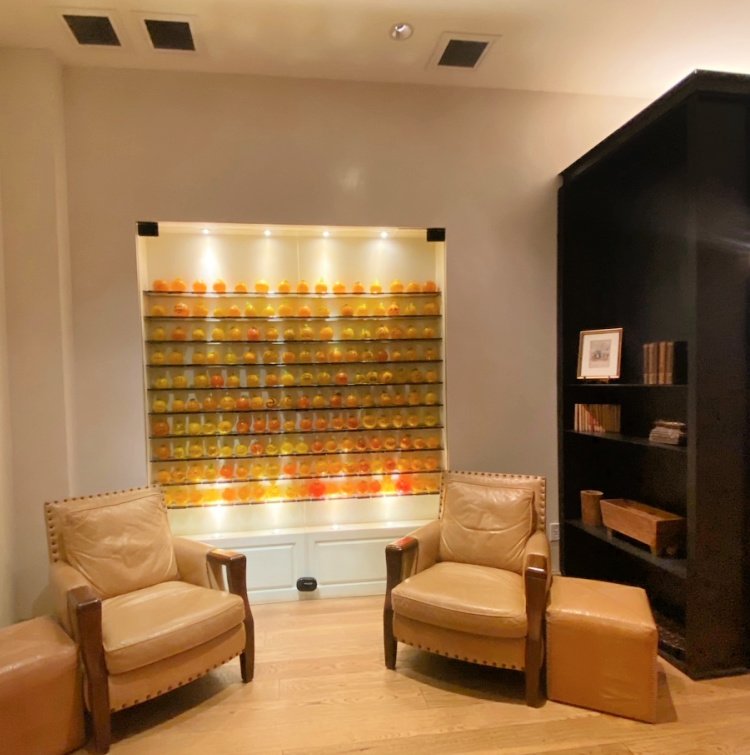 I did spot a "local to Chattanooga" one – Lauren Alaina.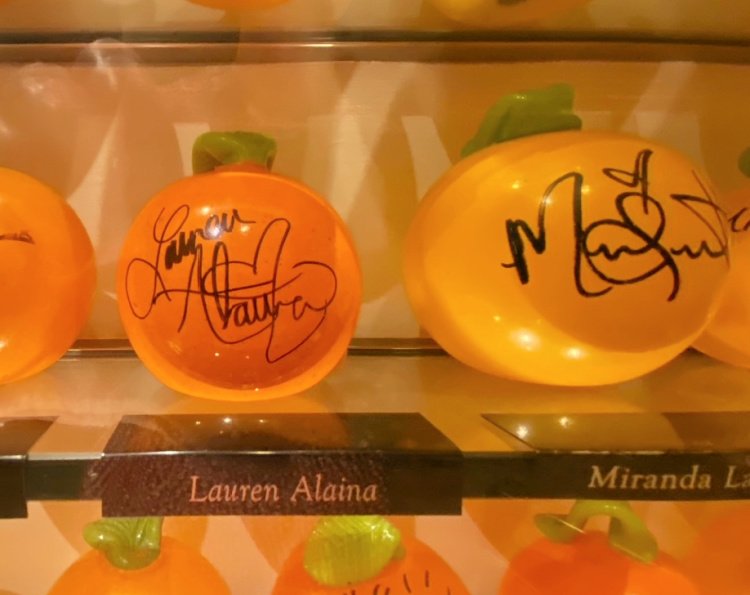 Accommodations
Hotel Valencia Riverwalk offers five different room options for its guests. They range from rooms with two double beds to a king bed option and a king bed option with a river view.
Not only do you find a comfy bed, but plenty of desk/counterspace if you need to do a little work, or enjoying all the coffee and snacks (extra charge) you will find.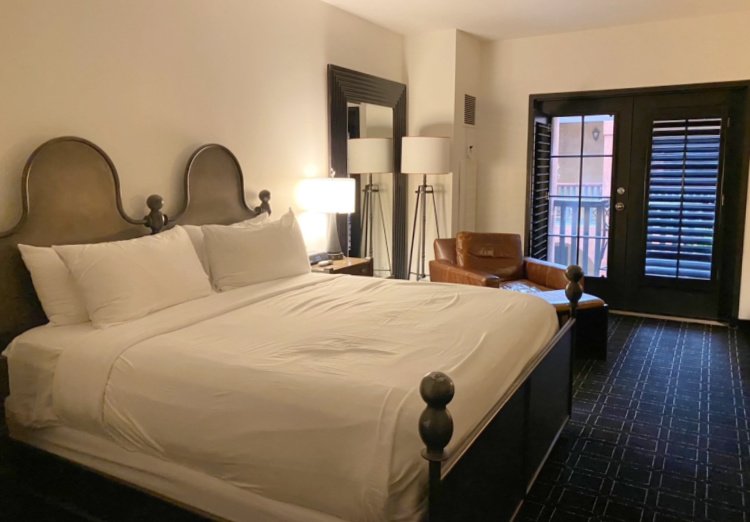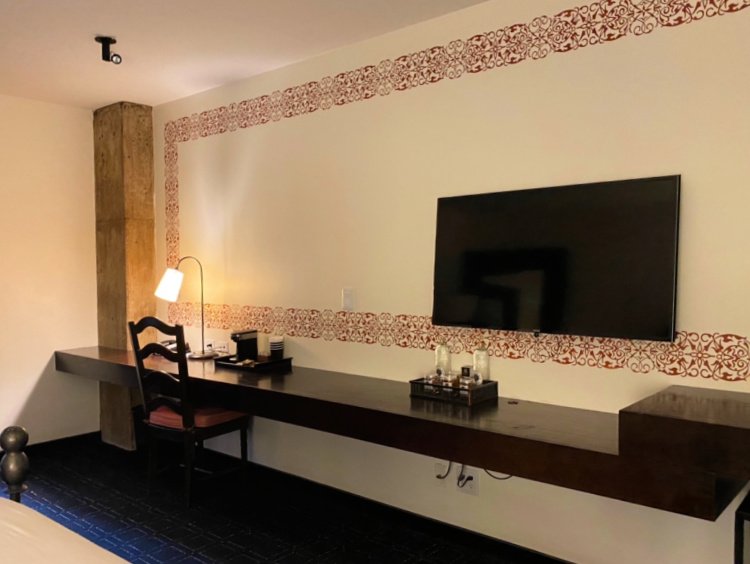 Each room offers those extras you love to find.
Free WiFi
42-inch flat-screen TV with premium channels
Coffee and tea maker
Minibar
Room service
Pillowtop bed with Egyptian cotton linens and bedsheets
Private bathroom, shower/tub combination, bathrobes, and designer toiletries
Safe
Iron and ironing board
Desk
Wheelchair accessible
Connecting/adjoining rooms are available upon request and subject to availability
Our room was a courtyard view with a small balcony. Again perfect for drinks, a snack, or enjoying the sound of rain.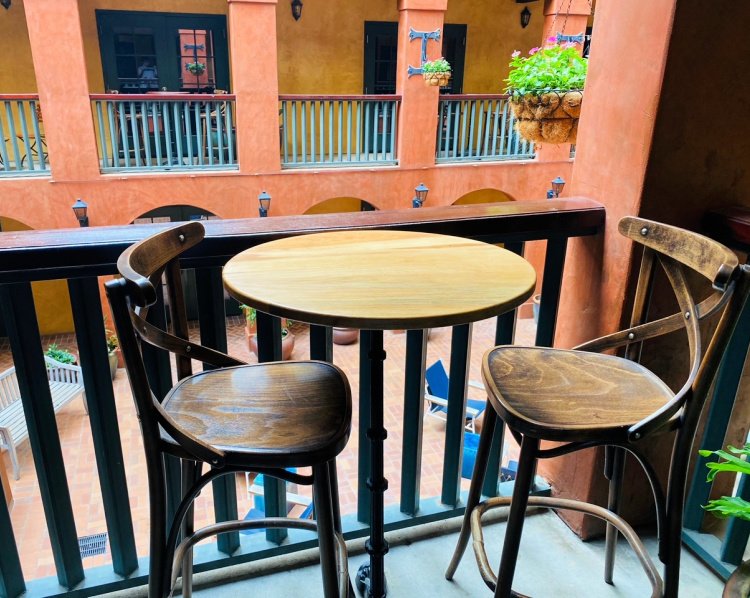 This courtyard area is so inviting for all ages to enjoy.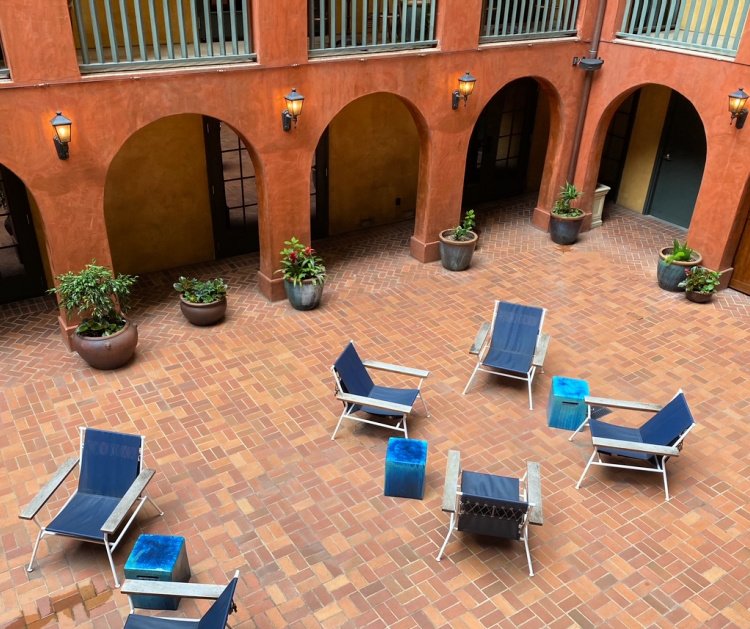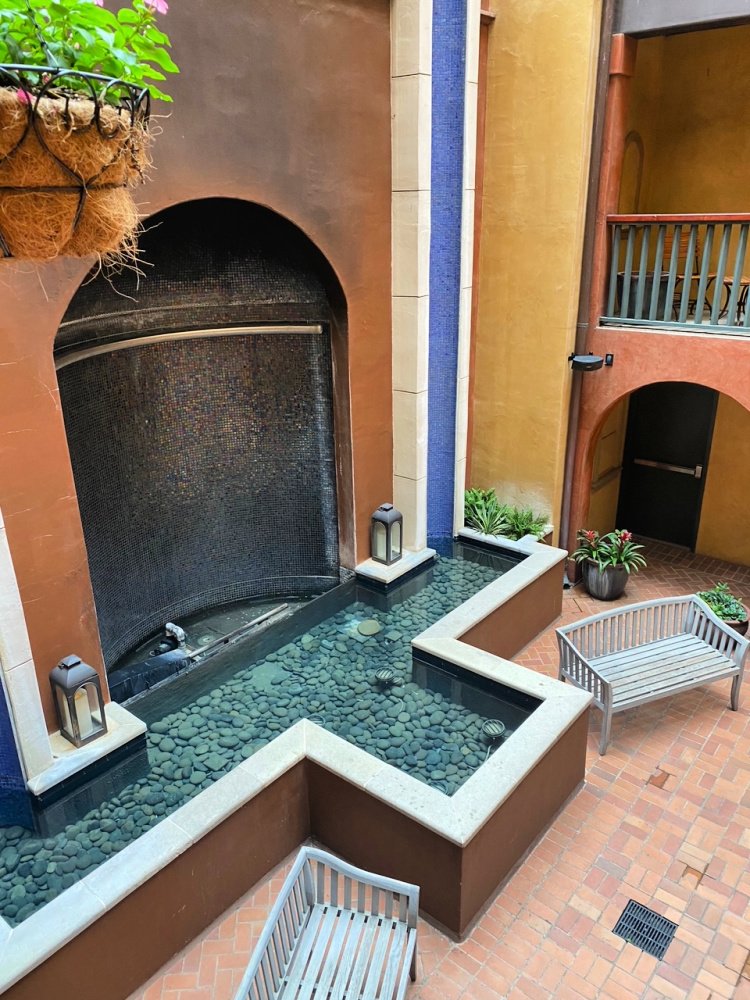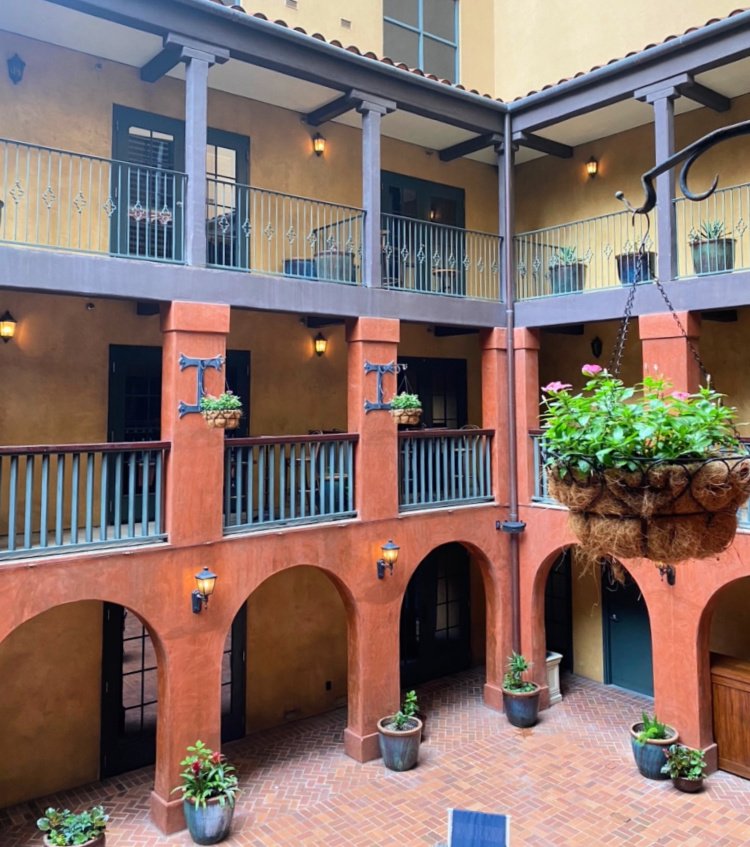 Amenities
Hotel Valencia Riverwalk offers all the amenities you'd expect to find in an upscale hotel. From free WiFi and newspapers to laundry and an exercise facility, the hotel makes sure that every guest has exactly what they need for the entirety of their trip. Amenities include:
Hotel Restaurant
Health Club & Gym
Conference Facilities
Business Center
Meeting Rooms
Dry Cleaning/Laundry Service
Laundry Room
On-Site ATM & Banking
Bellhop and Porter Service
Ticket Assistance
Luggage Storage Facility
Concierge Service
Free News Paper in Lobby
Free WiFi
Terrace
Garden
Valet Parking – Extra Charge
Bar & Lounge
Spa
My favorite part of a new hotel, and especially these a little more upscale, is the toiletries offered. This C. O. Bigelow brand was new to me, but one I will be ordering from. Also, a warm and comfy robe was offered to all guests.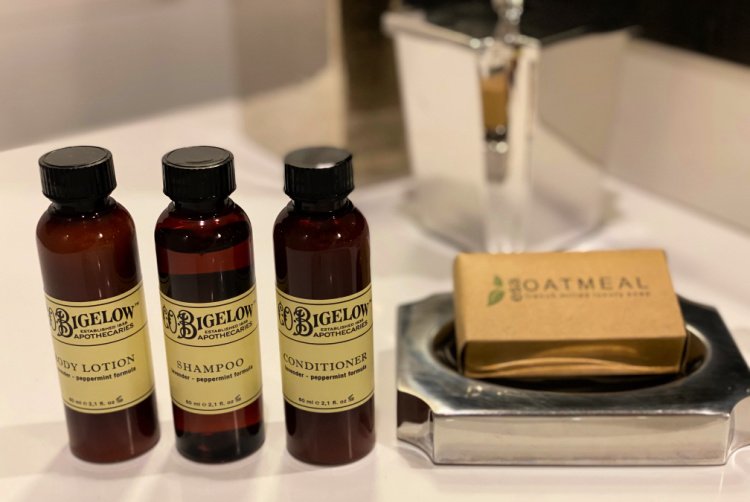 Dining
hotel-valencia-riverwalk-san-antonio-my-home-and-travels
Although Hotel Valencia only offers one restaurant, it's an amazing one with full service.
Dorrego's offer Argentinian-inspired food rooted in the culinary heritage of the country. It's also the only Argentinian restaurant in the city. The restaurant uses the freshest local ingredients to create amazing seafood, steaks, fowl, and more with a delicious twist like nothing you've ever experienced before.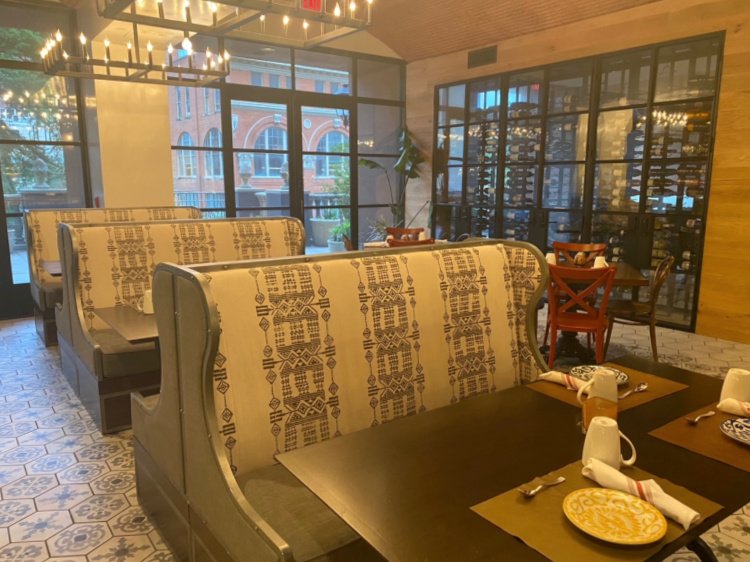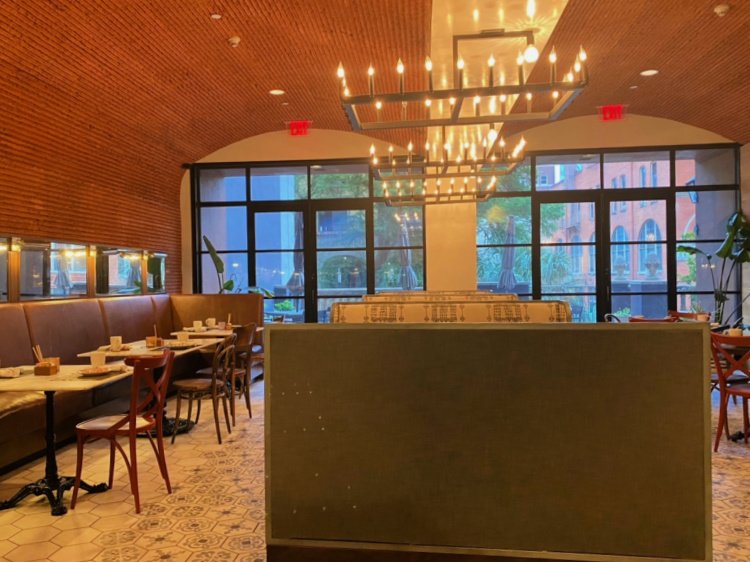 Breakfast has offerings from your traditional bacon and eggs, to yogurt parfaits, and breakfast tacos.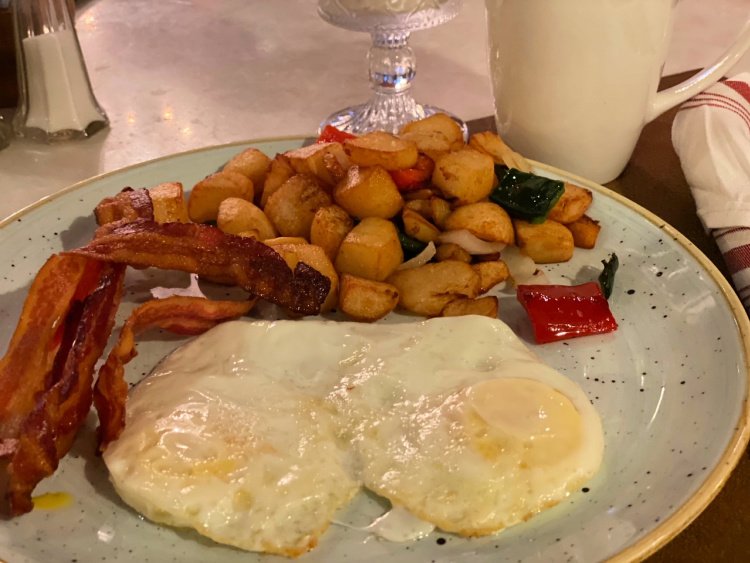 You know me, I'm always looking at the extras and these faux leather placemats gave you a different feel than a typical restaurant.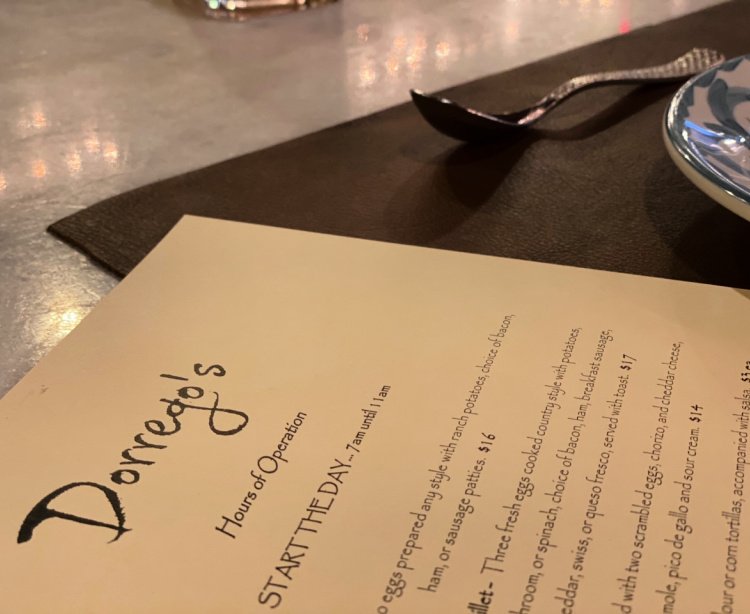 In addition to fantastic food, guests will enjoy the relaxing vibe and entertainment like the live music that the restaurant offers. It's the perfect ending to a perfect day in San Antonio. The restaurant offers breakfast, lunch, and dinner fare along with their bar and available room service.
Hotel Valencia is a Fantastic Hotel
With excellent amenities, beautiful accommodations, and close proximity to almost everything in San Antonio, the Hotel Valencia is an excellent hub for your trip to San Antonio. I can't recommend it enough. If you're planning a trip to San Antonio, put Hotel Valencia at the top of your list. After a full multi-million dollar renovation a few years ago, you can see the care and details thought about in the reno. Fantastic doesn't really even begin to describe it.
I know on any return trip to the San Antonio area, this will be our place to stay.