Touring Gettysburg National Military Park and Cemetery
If you're heading to the Gettysburg area of Pennsylvania, be sure touring Gettysburg National Military Park and Cemetery is on your list for an incredible experience. Even if you aren't a history buff, just being there and remembering the history of the events makes it worth a trip. You will catch yourself trying to quote the Gettysburg address, or at least the first couple of lines.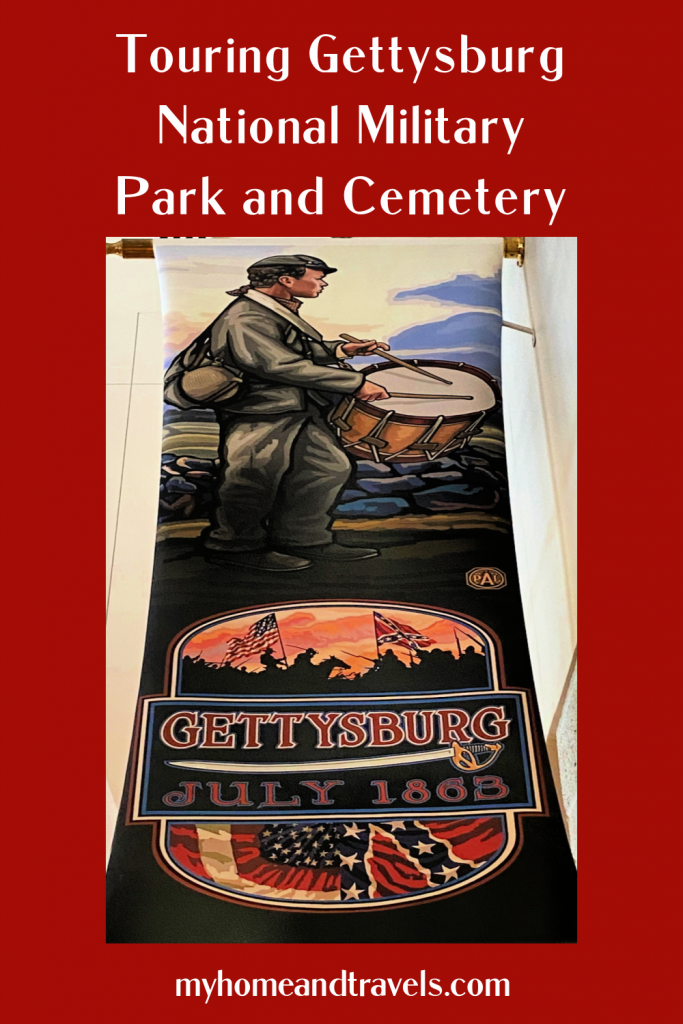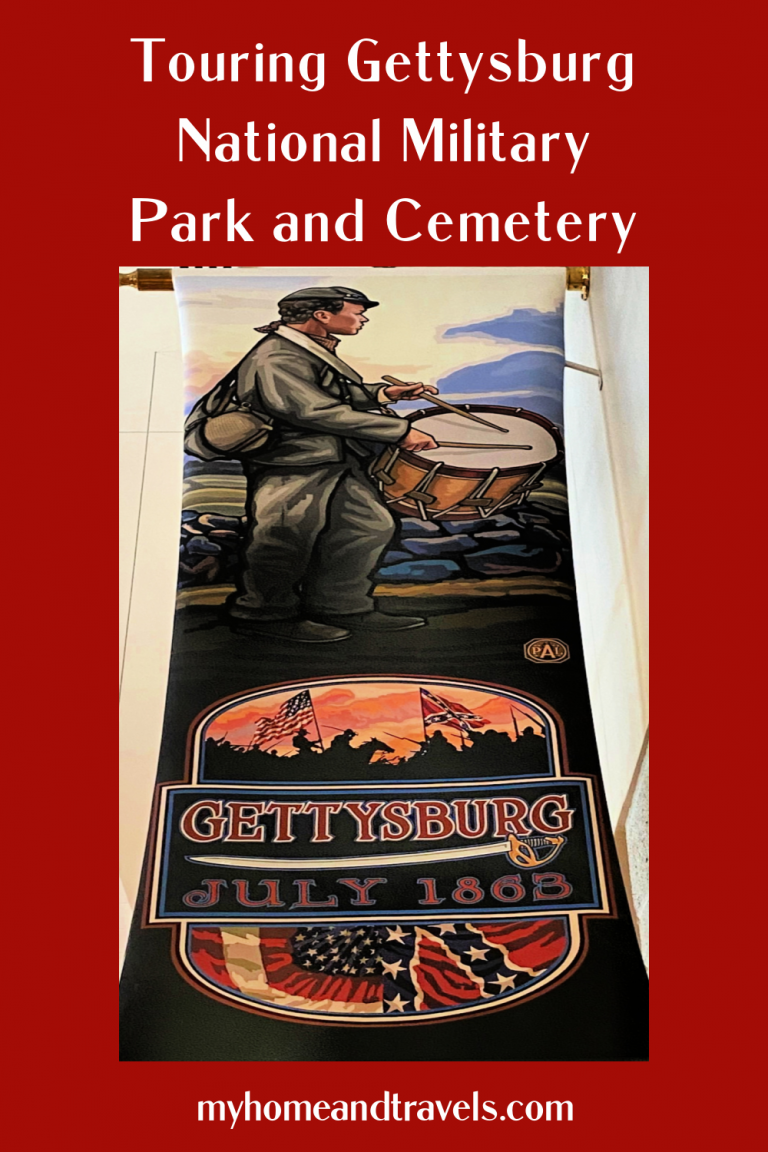 The First Stop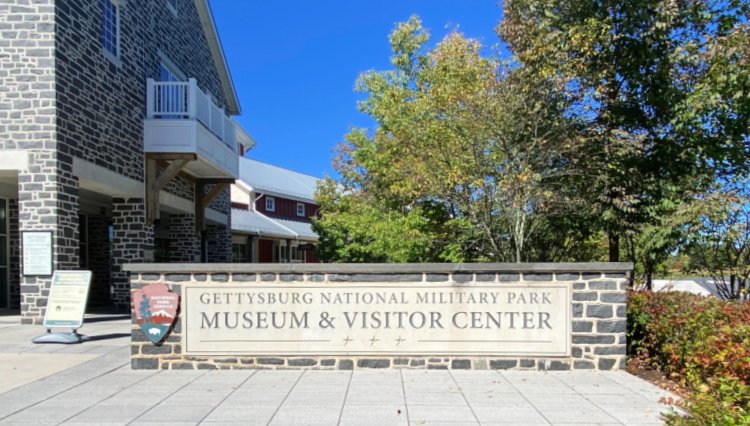 As on most trips, the first stop should be the Visitors Center.
If you haven't already checked out all the information prior to your visit, the Visitor Center is a wealth of information. Pick up a free map if you are driving on your own. Displays vary from historical artifacts to a life size statue of Abraham Lincoln.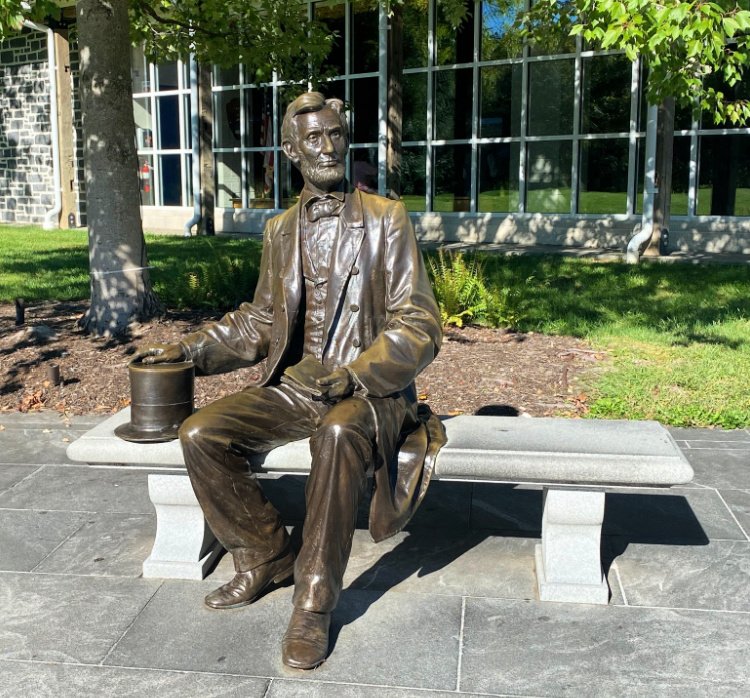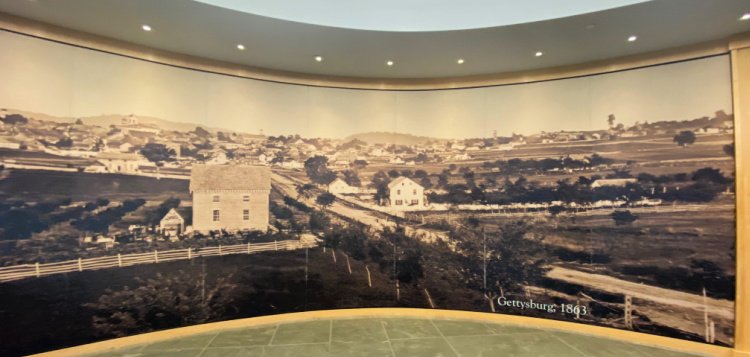 Visit the Museum
Then it's off to the museum. Entrance to the museum is affordable and gives children and adults the opportunity to learn more about the history of the National Park and the military members that fought in the battle many years ago. If you want to take a tour through history providing an engaging and entertaining lesson for the kids, be sure to go to the museum.
In the Cyclorama, you will find the largest painting in North America depicting Pickett's Charge.
Enjoy an Educational Narrated Film
While you're at the museum, you can watch an incredible film, A New Birth of Freedom. It goes over the details of the civil war and more information from centuries ago while keeping viewers engaged in the content. Morgan Freeman provides narration for the film, and his voice makes everything more exciting. It's an excellent way to learn more about Gettysburg and the things that happened many years ago.
Take a Guided Car Tour
Did you know that it's possible to take a car tour throughout the battlefield to get a feel for what life was like for the military members? The car tours provide two hours of fun and excitement for guests with a private tour guide available to offer more information and answer any questions you might have along the way. Families traveling together can look forward to this enhanced experience.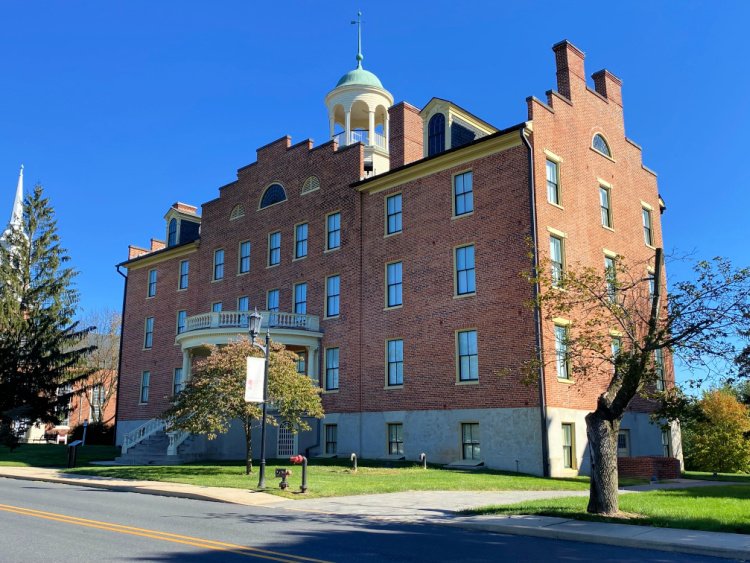 Take a Bus Tour
If you don't want to take a car tour, you can always take a bus tour through the battlefield. It's still as interesting and exciting as the car tour, but you'll ride with several other people on the bus. The tour will still include a tour guide who goes over important details, provides some interesting facts, and answers questions that riders may have while traveling through the area. It's yet another fun way to spend the day while touring Gettysburg Park and Cemetery.
Explore on Your Own
If you want to spend more time or not be on a schedule, drive around on your own. Pick up a map at the Visitor Center which gives you suggestions on stops of notable significance. Take a few minutes to look over the map before you start, to plan out your tour.
You will find over 1,400 historical statues and monuments, it's easy to spend the whole day.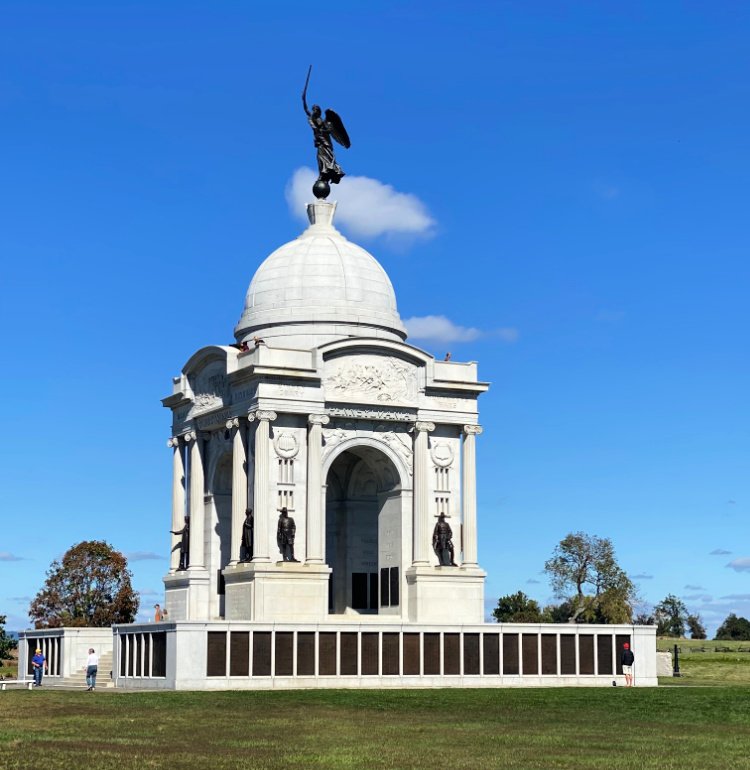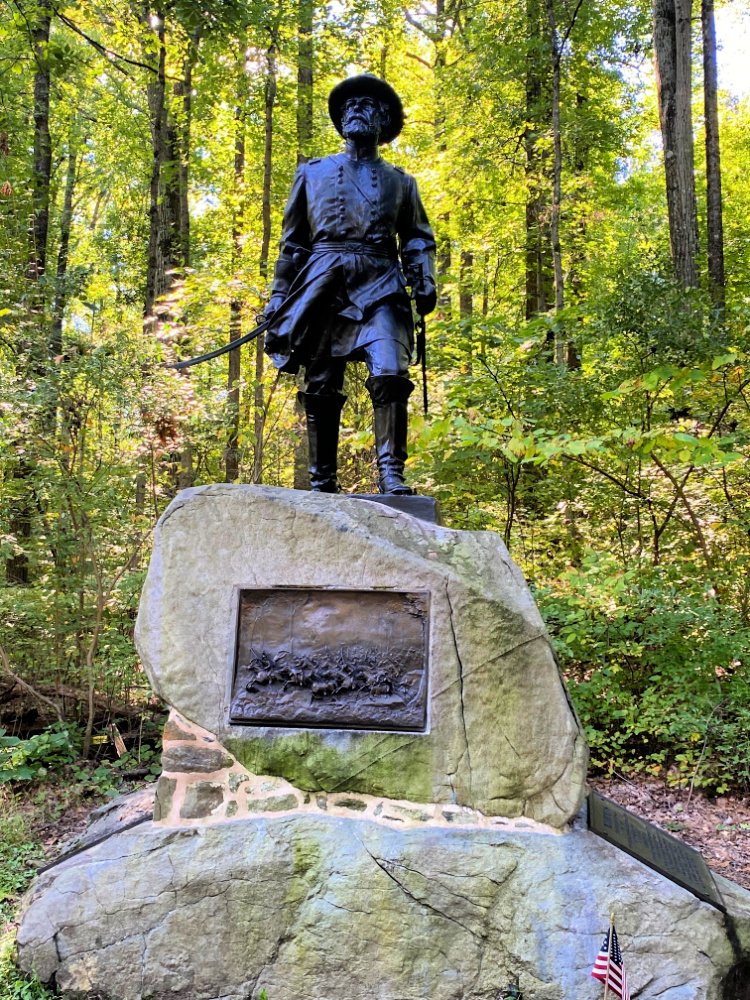 A few more options for tours include a Segway tour, by bikes, or even on horseback. Always check ahead of time for pricing and times, and what is open on the day of your visit.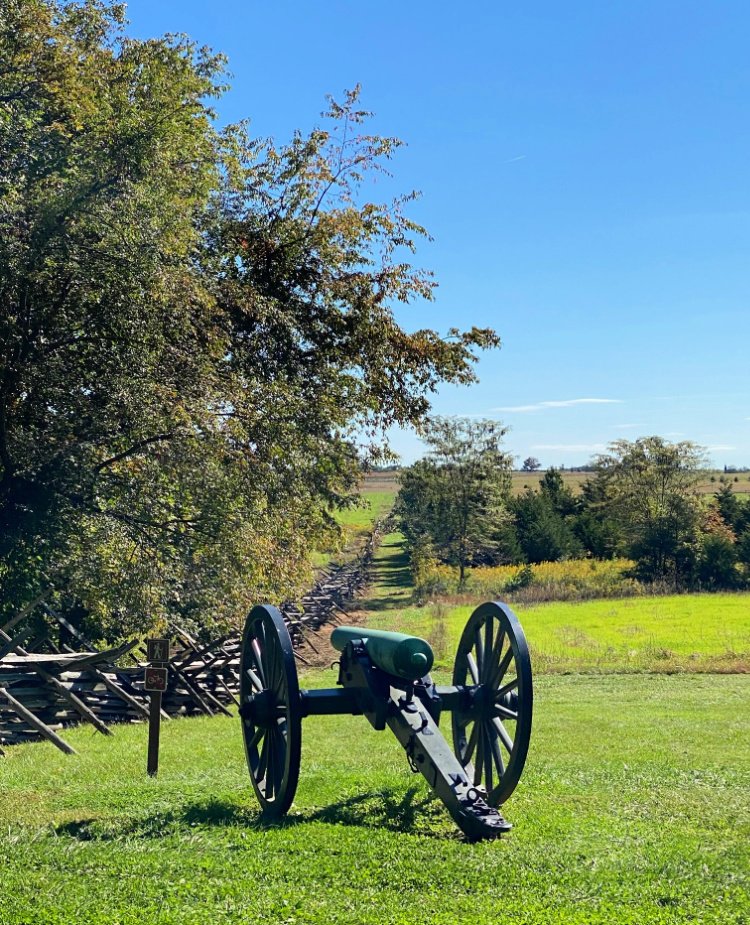 Check Out the Eisenhower National Historic Site
If you want to have some free fun, be sure to check out the Eisenhower National Historic Site.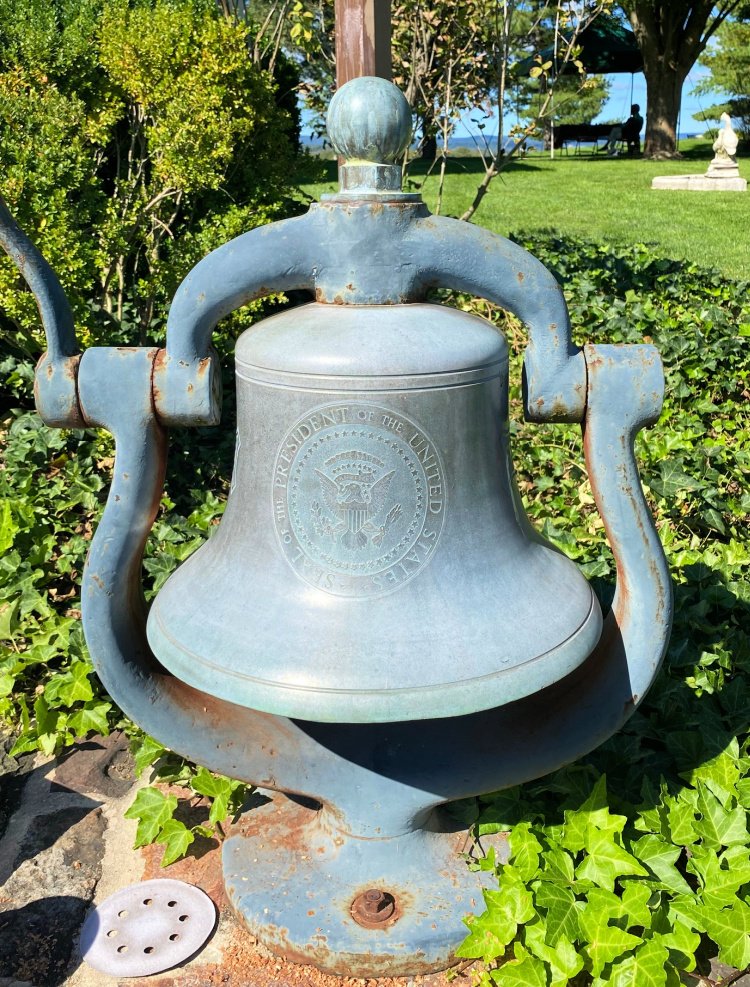 It won't cost anything to visit the home and walk around, which was the summer home of President Dwight D. Eisenhower. The site is only steps away from the Gettysburg Battlefield and is an incredible piece of history worth visiting.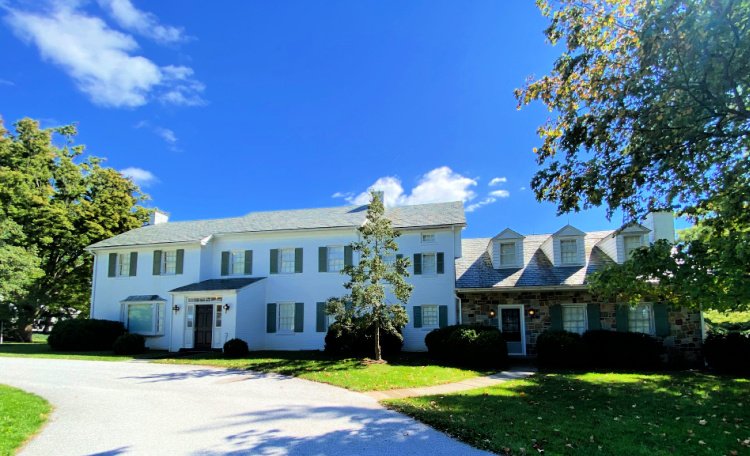 Who wouldn't want to enjoy this view every day?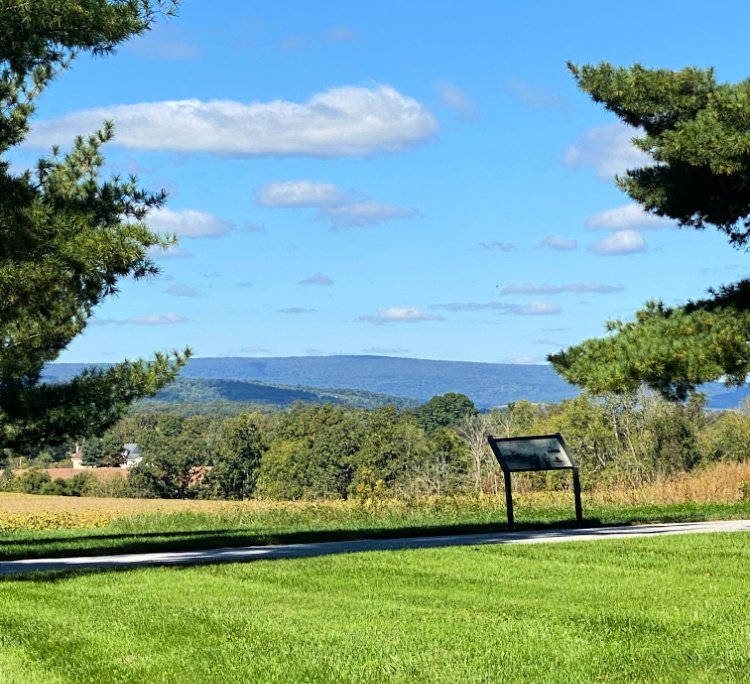 President Eisenhower was an avid golfer and even had a putting green installed in the back yard.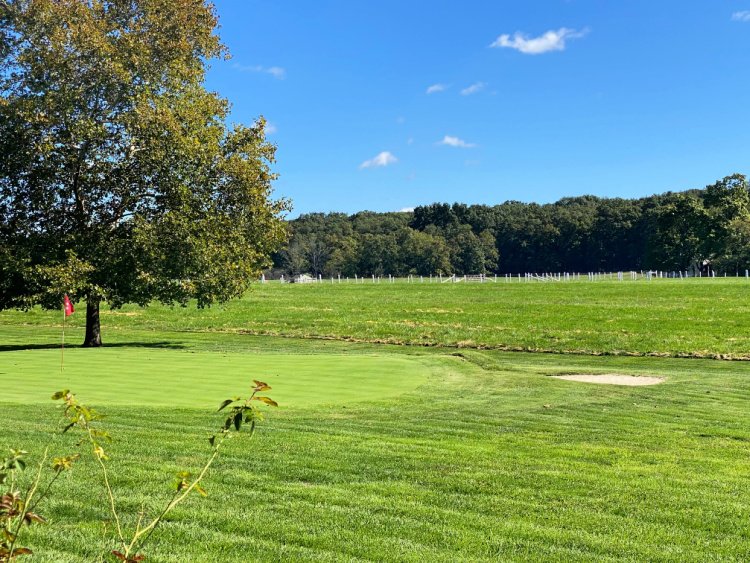 It was closed due to staffing but it would be a reason to return. Guided tours are available so check about tickets before your trip.
Soldier's National Cemetery
Shortly after the Battle of Gettysburg, the Soldier's National Cemetery was dedicated to honor the Union soldiers who died in the battle.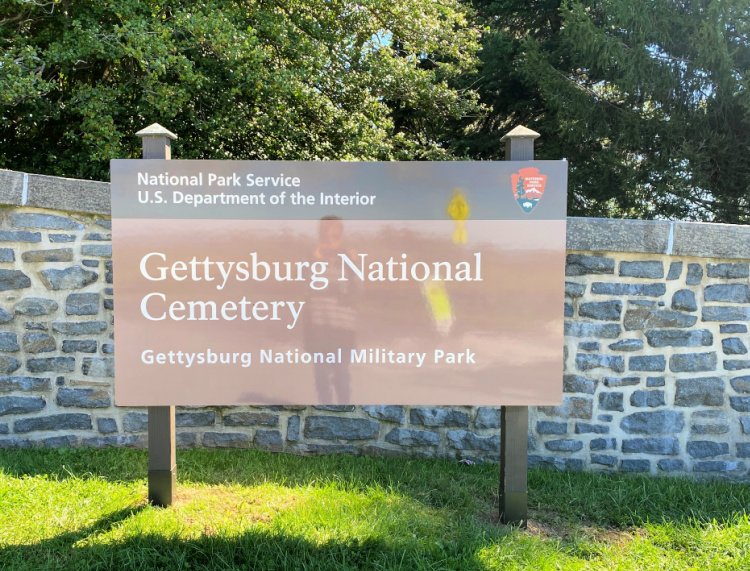 President Abraham Lincoln delivered his famous Gettysburg address on November 19, 1863. It's known as one of the shortest but most memorable speeches in history.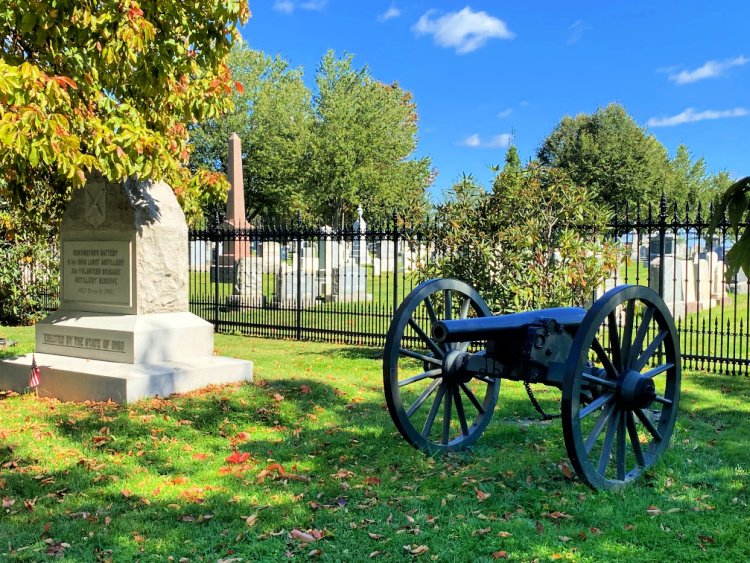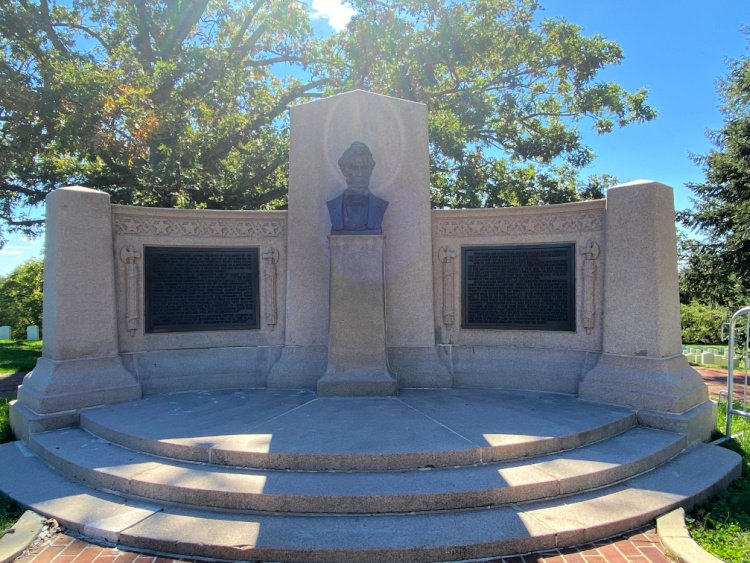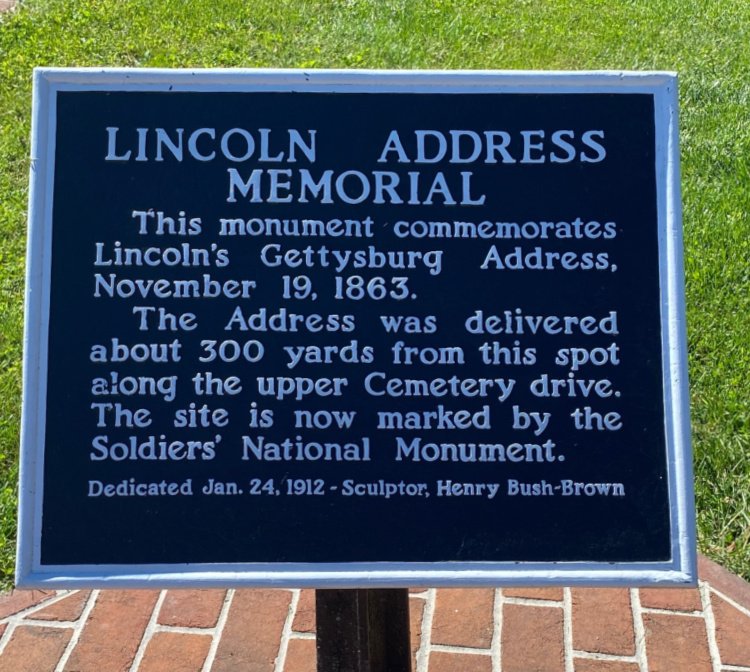 Touring Gettysburg National Military Park and Cemetery
Make the most of your trip to Gettysburg Park and Cemetery by checking out the museum, watching a short, narrated film, and even taking a car or bus tour throughout the battlefield. There are plenty of fun and interesting things to do in and around the area that will keep you entertained while broadening your knowledge on the topic. If you want to have a fun learning experience with the family, this is the place to go.
On our next trip, I want to also make time to check out the downtown area of Gettysburg as it's becoming a foodie hot spot and craft brewery destination.
On this trip, we were joined by my cousin (Linda from Bushel and A Pickle) and her husband who are huge history and war buffs.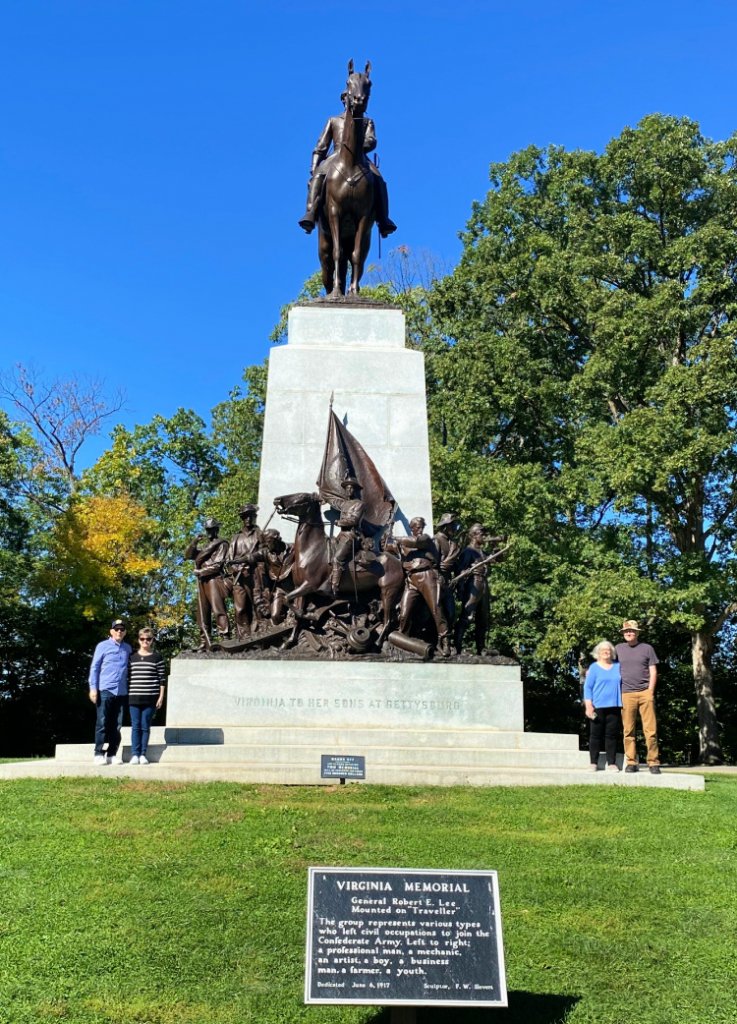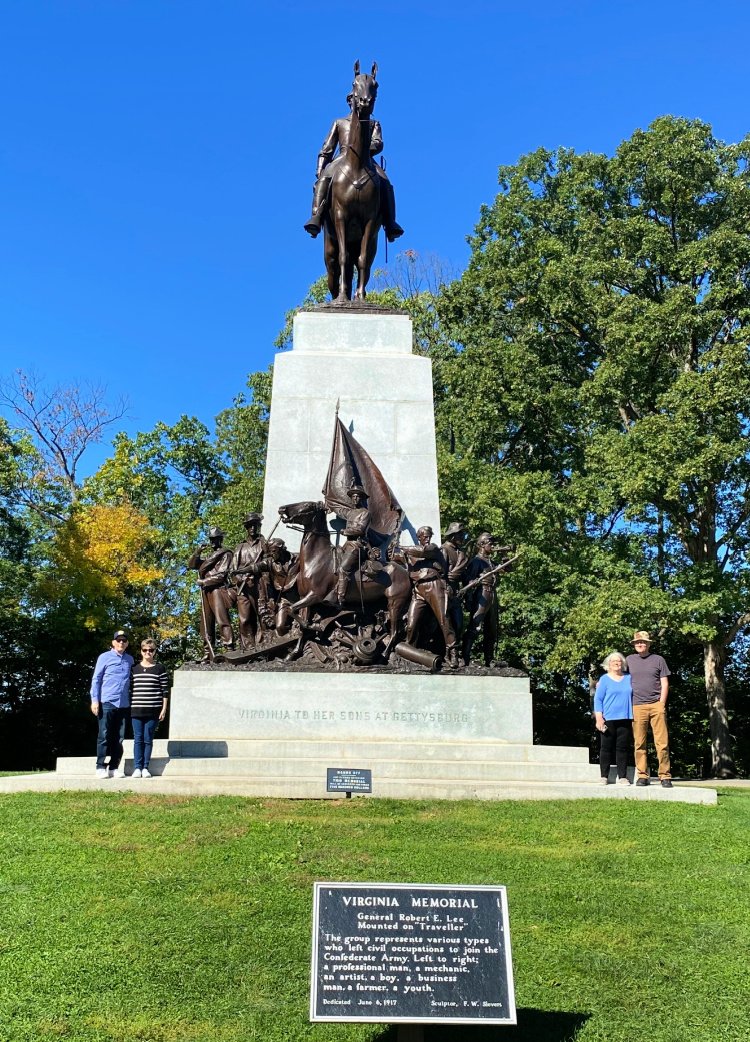 Especially with their military backgrounds, we had our own tour guide.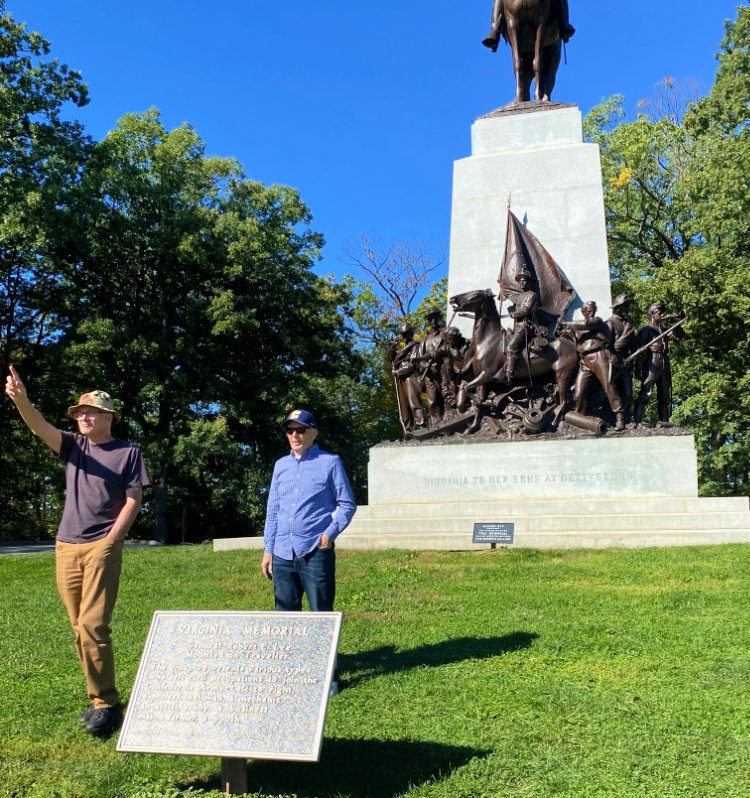 We were blessed with a beautiful fall day for our trip. I would suggest either fall or spring for a visit to have more pleasant weather. And the beautiful countryside.
A few more stops on our Pennsylvania Trip
Staying at Drury Plaza in Pittsburgh
Touring the Andy Warhol Art Museum
Future posts will include more about Pittsburgh and visiting Laurel Highlands, home of Fallingwater
I've included affiliate links to Amazon for you to find some products easier. I may receive a small commission, but the price is the same for you. It just helps my blog out.
Happy Travels,
Rosemary