My Trip to Magnolia Market
If you ask any DIYer, HGTV watcher, Pinterest addict, or home decorator where they would like to visit – I bet most would say Waco, Texas. Here's a little bit of my trip to Magnolia Market. My husband and I made the trek as part of our #roadtrip2017.
First stop – everyone has to have their picture made here.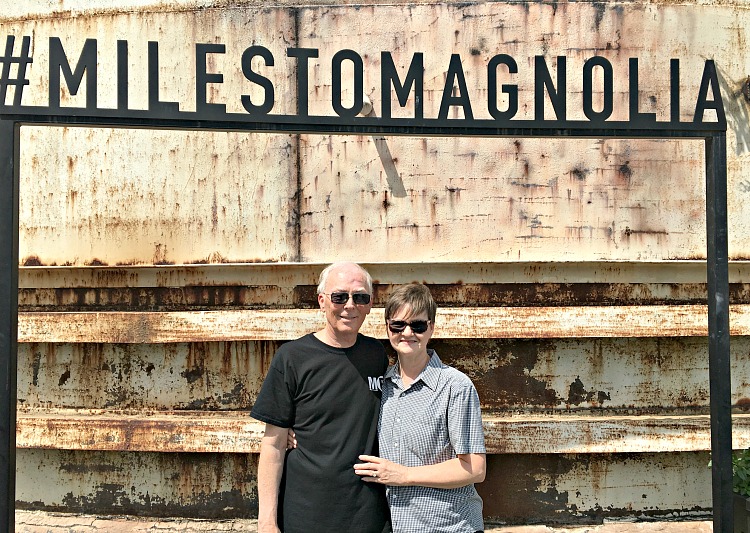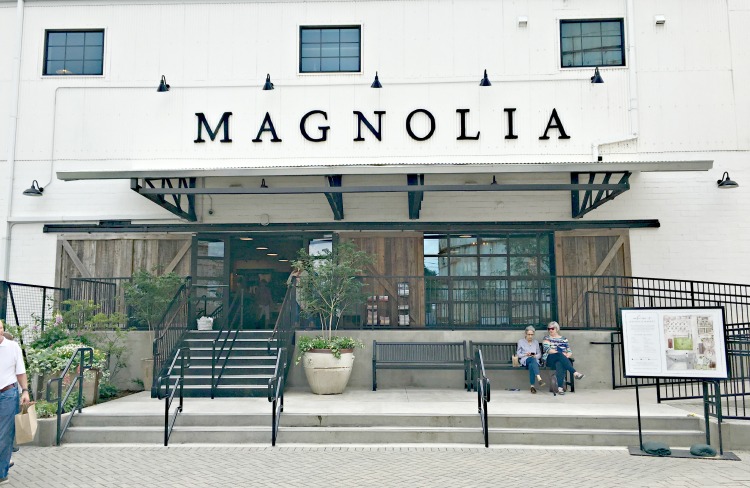 This trip was originally planned for last summer, but it got so hot and there was flooding going on in parts of Texas, we postponed it until fall. We went north, and you can read about of Niagara Falls and Canadian trip HERE. Then this little thing called breast cancer postponed it again. Needless to say I was a bit apprehensive about planning it again. But, the trip finally got here, all went well and what a great time.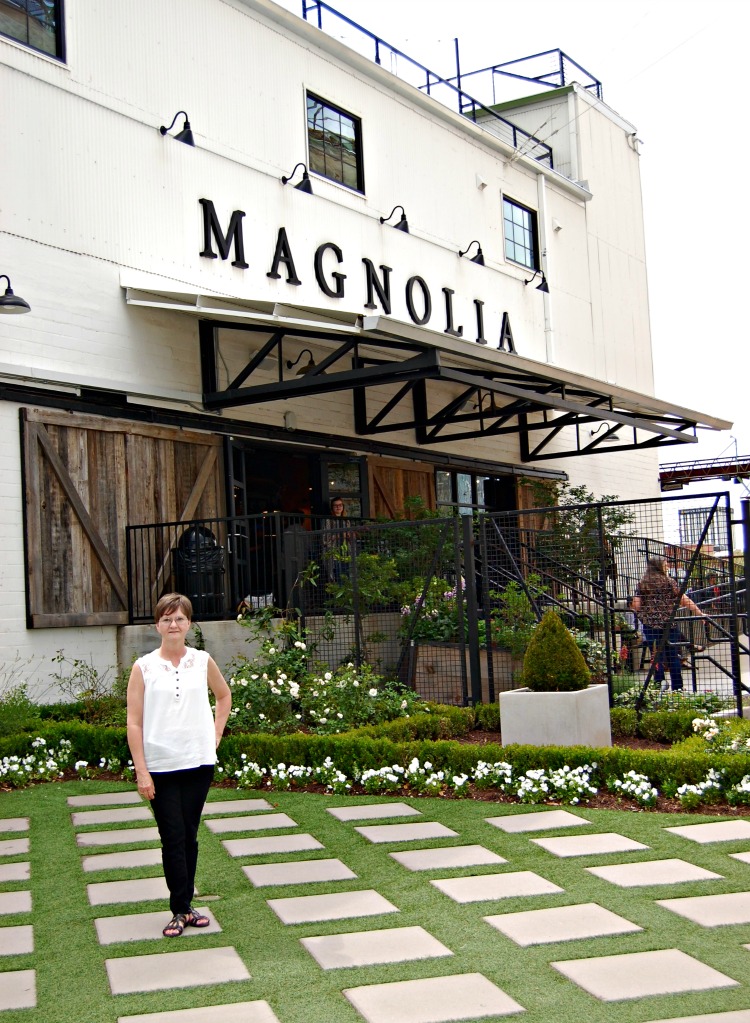 Magnolia Market is all you've heard and more. We were there on a Monday & Tuesday in April, so it wasn't crowded as most say it is on the weekend. But it was still very busy. Go first thing in the morning, or late afternoon for less crowds (or lines at the bakery). Monday afternoon was a bit rainy and there wasn't much of a crowd. When we went back late morning on Tuesday, it was very crowded. I liked being there at two times so I could look more.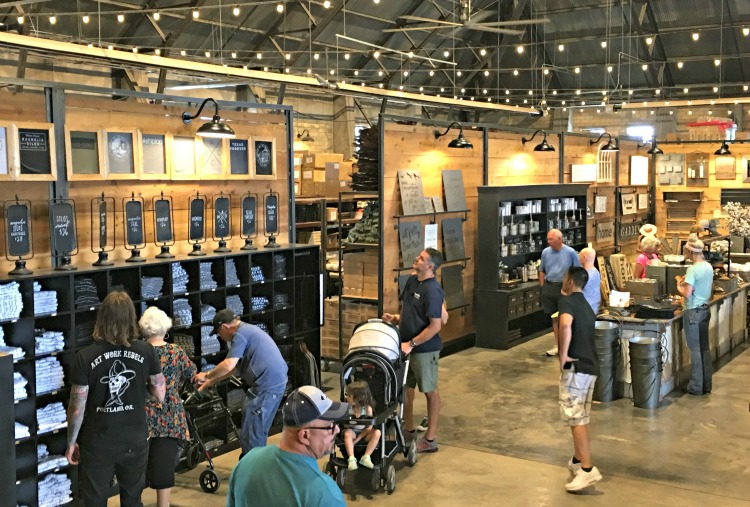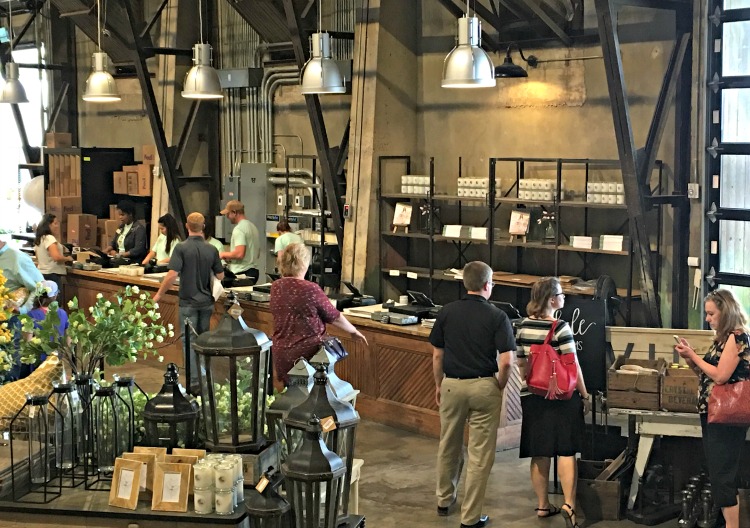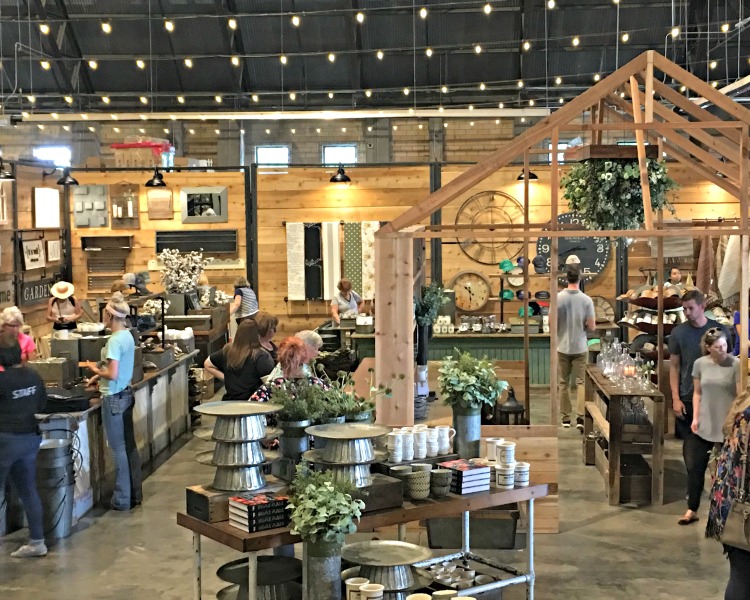 One of the first things you notice is the number of employees to welcome you and answer questions. There knowledge of the grounds and the stock was great. Never a hesitation in helping.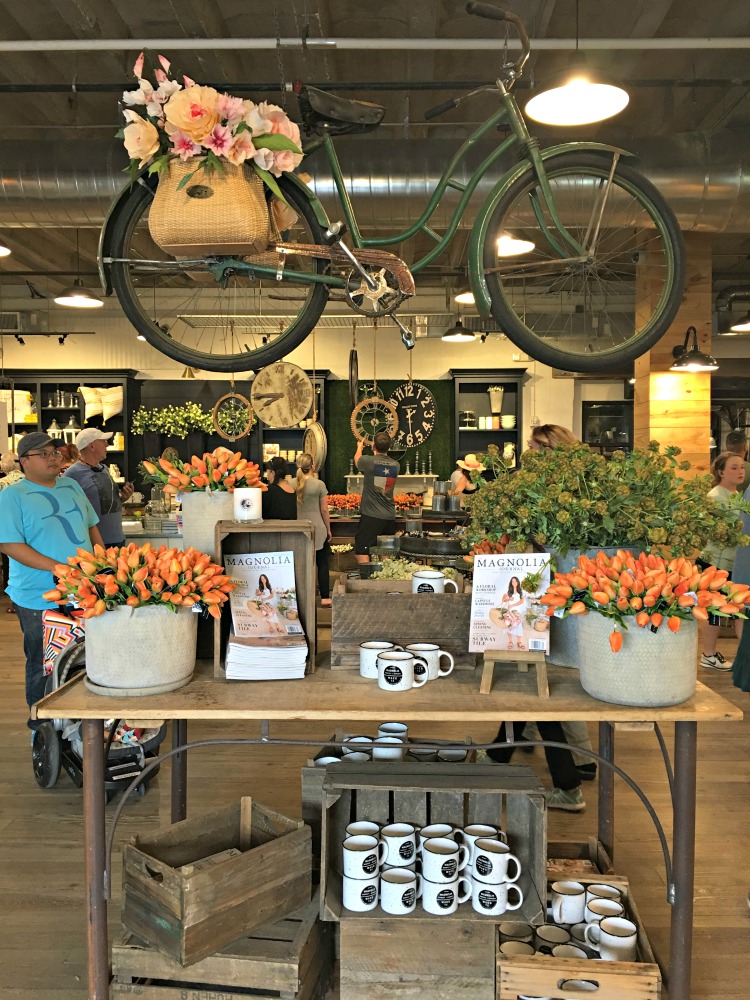 No – Chip & Joanna wasn't there. I think it's rare to see them.
The displays are great. I now want a black bookshelf. Not only are they well lit, but done in several styles to give you ideas on how to use your items at home. I could see about anything being used not only in an episode of Fixer Upper, but in most homes.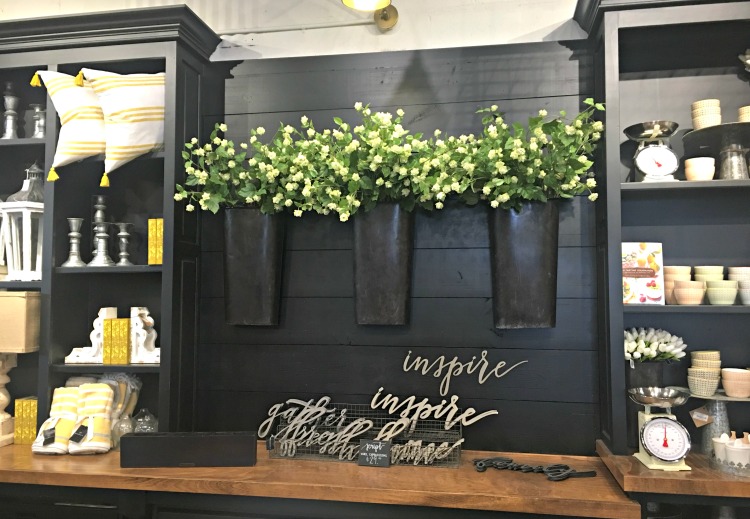 I'm not sure I remember too much yellow on Fixer Upper, but isn't this beautiful?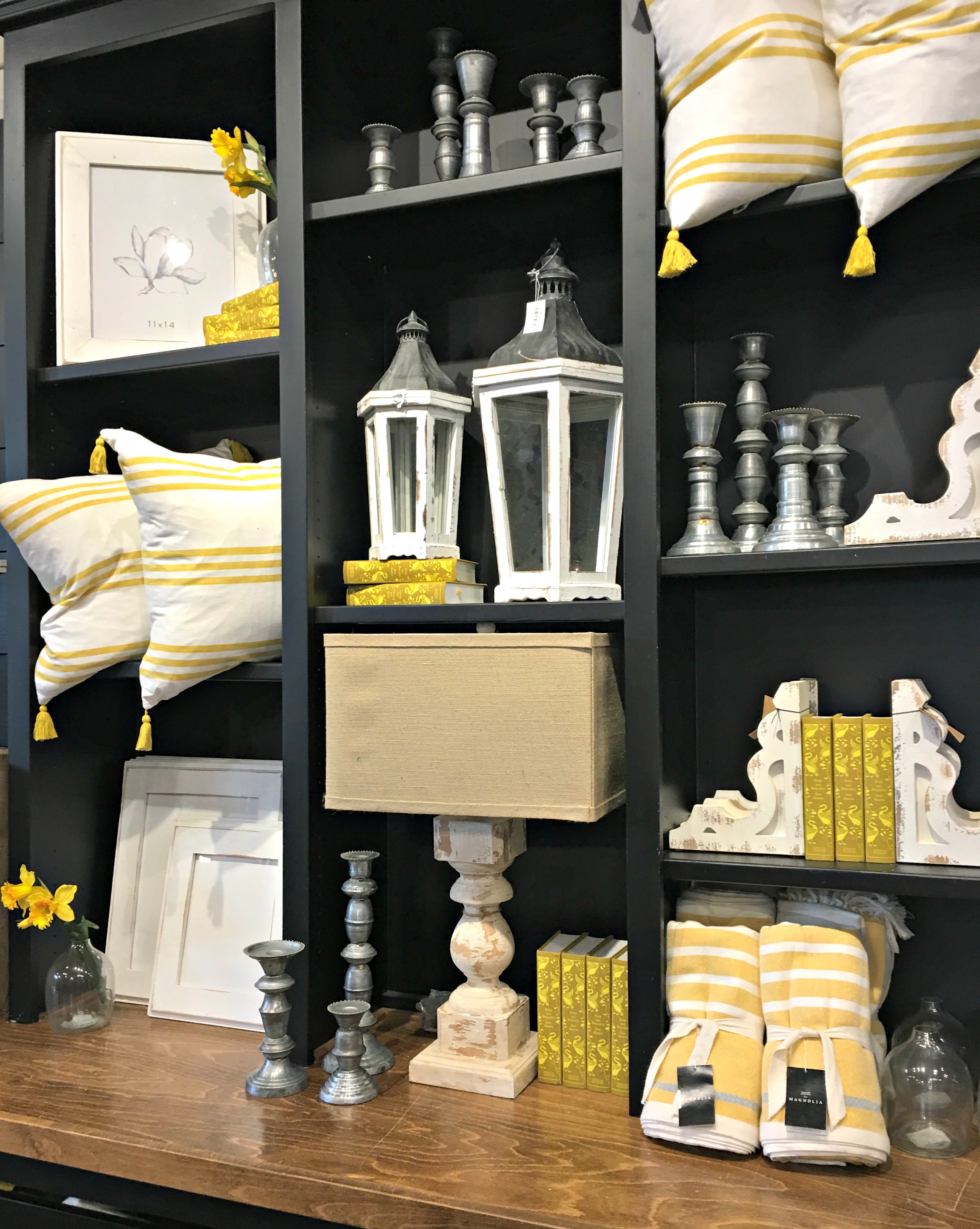 Don't think that everything is rustic and all farmhouse style. Lots of galvanized, clear glass, and wood which could be mixed with what you have.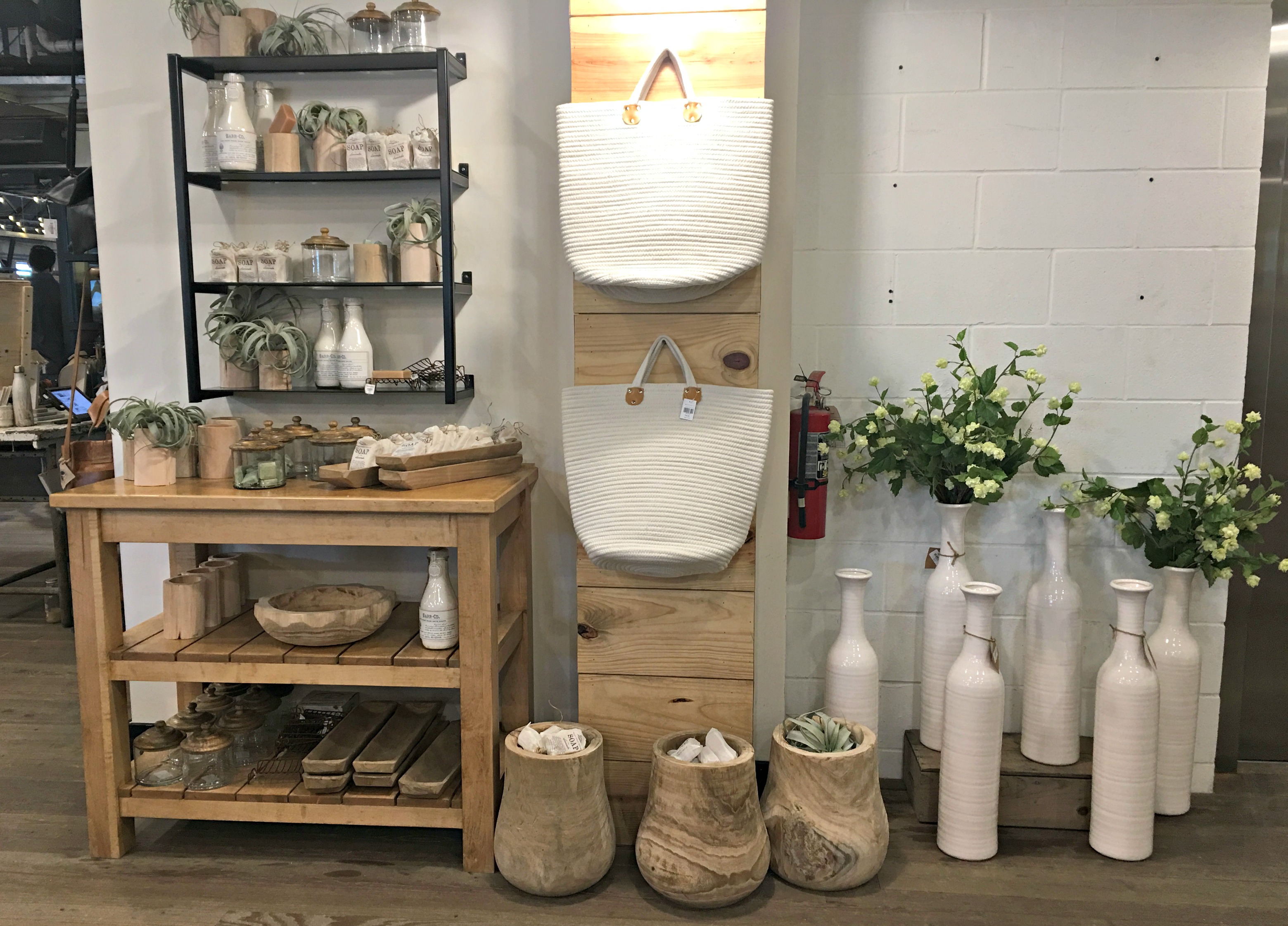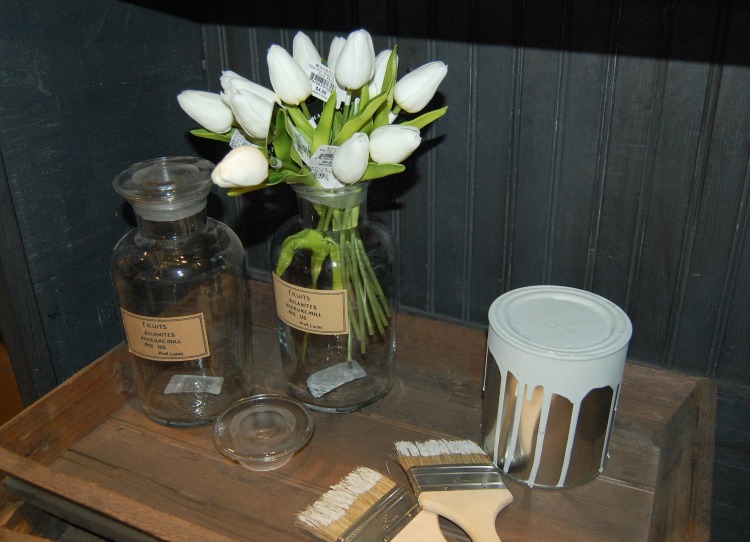 One of my purchases.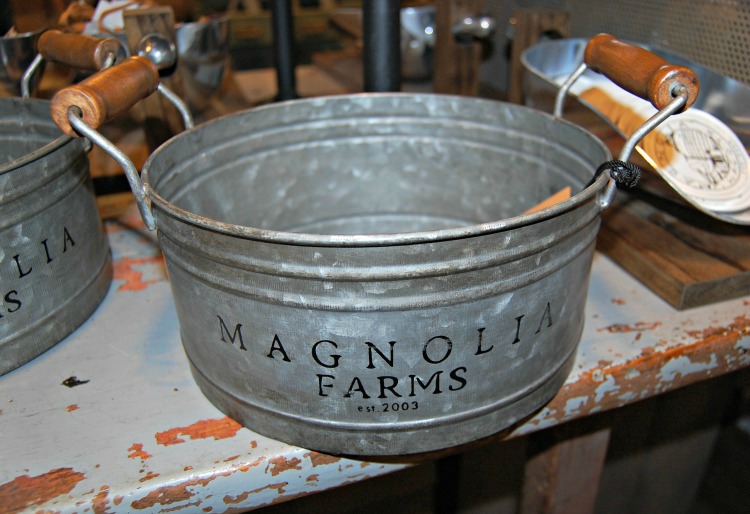 Signs, clocks, lanterns and cotton were also a biggie in the shop. How I wish I had some of those clocks, and lanterns.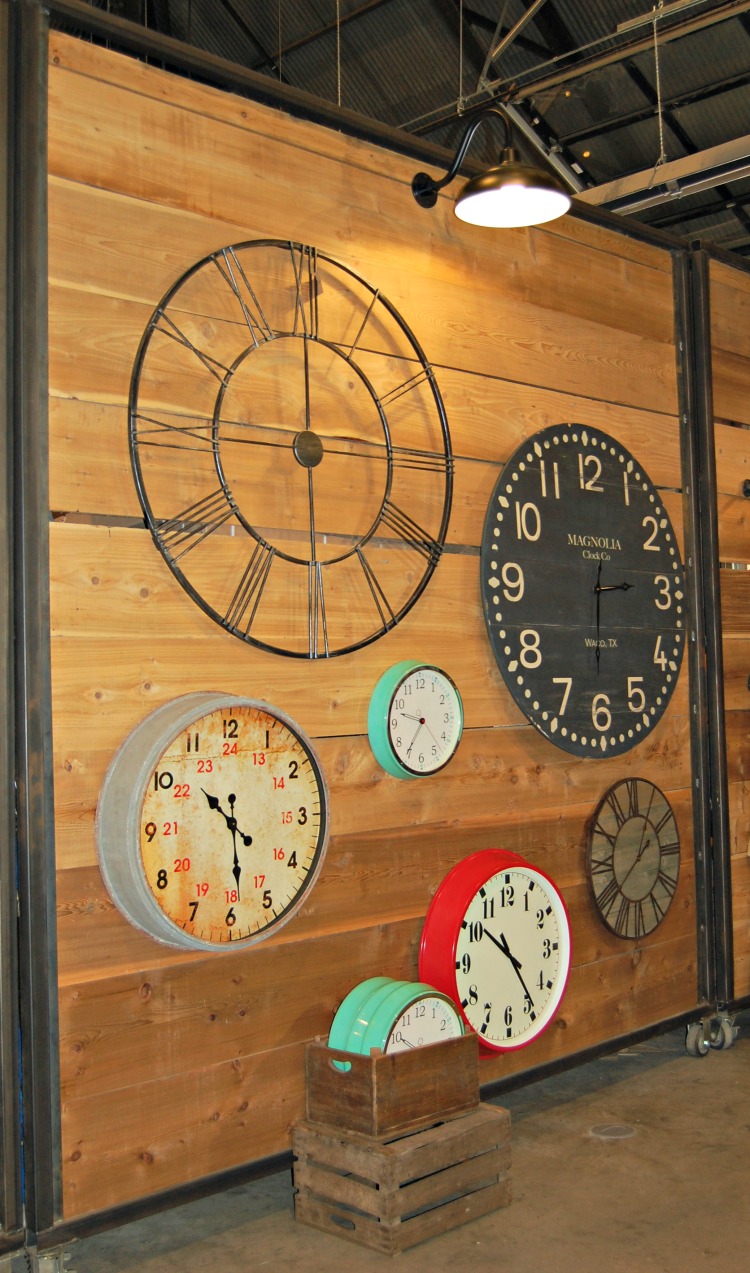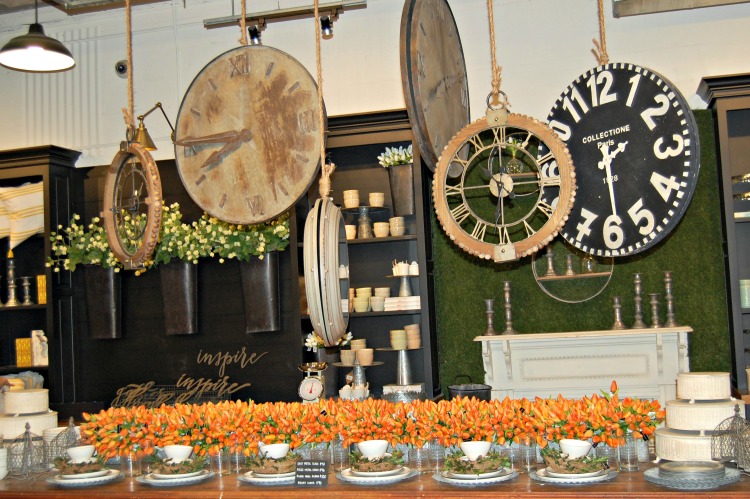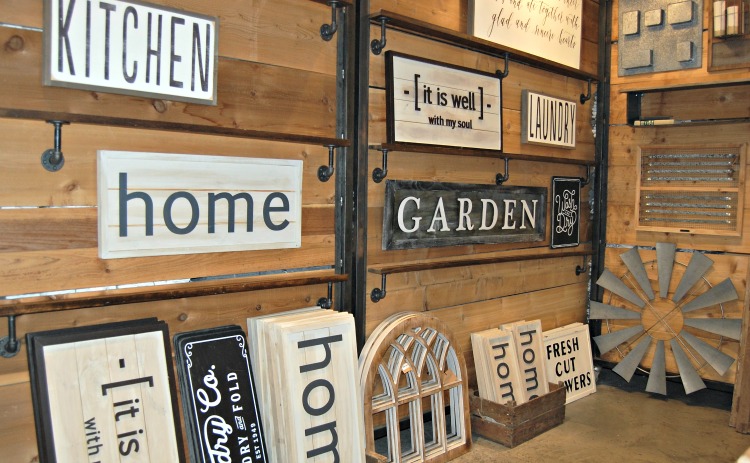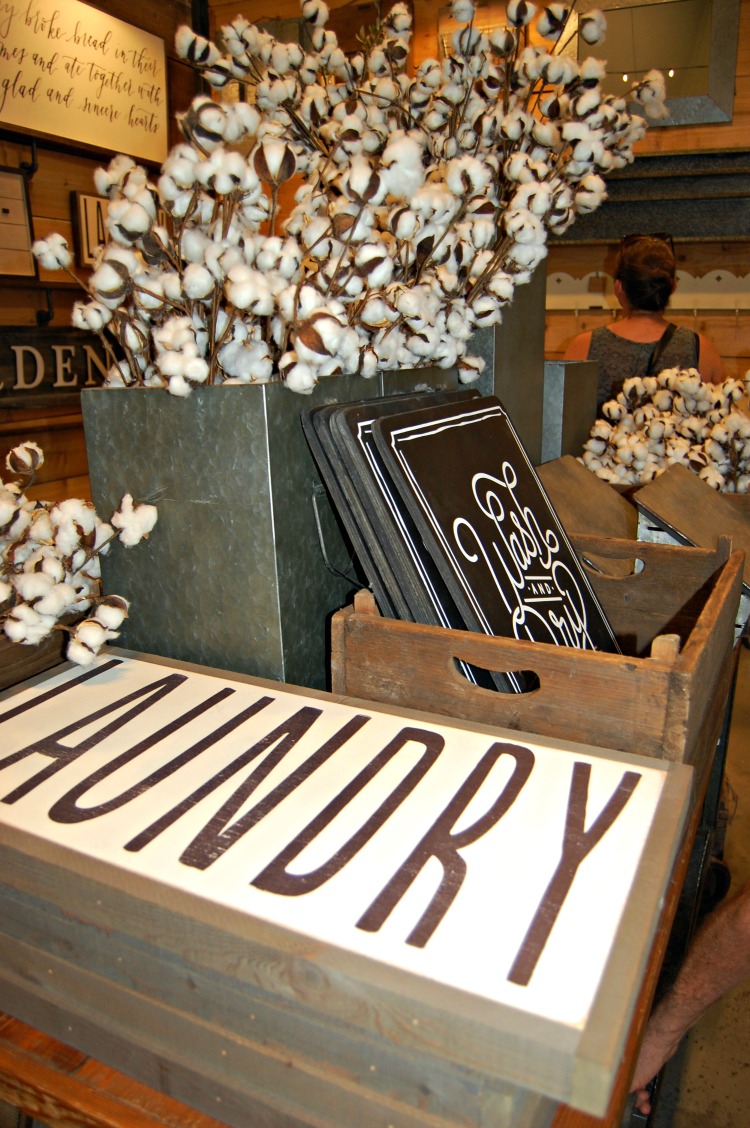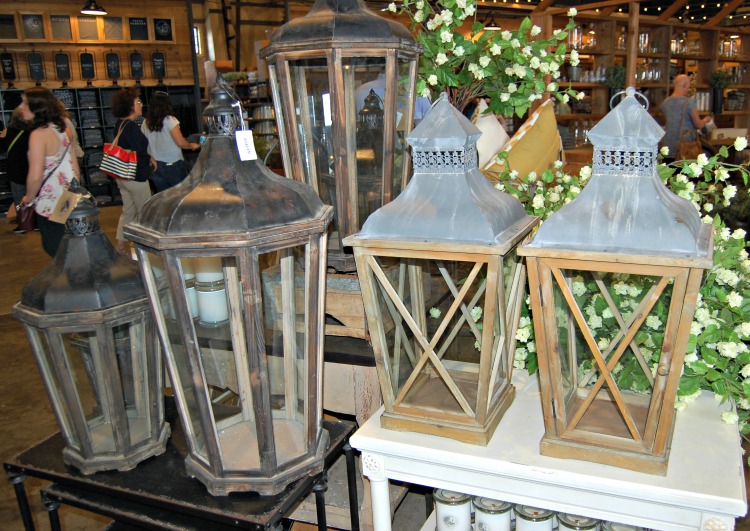 The faux tulips were as real looking as any I've ever seen. So a few of those came home with me to use next spring.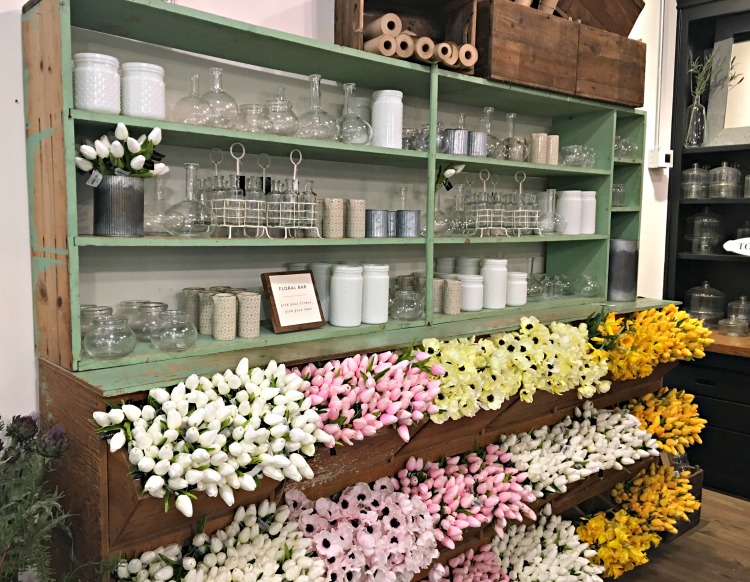 My favorite displays in any store are the tablescapes.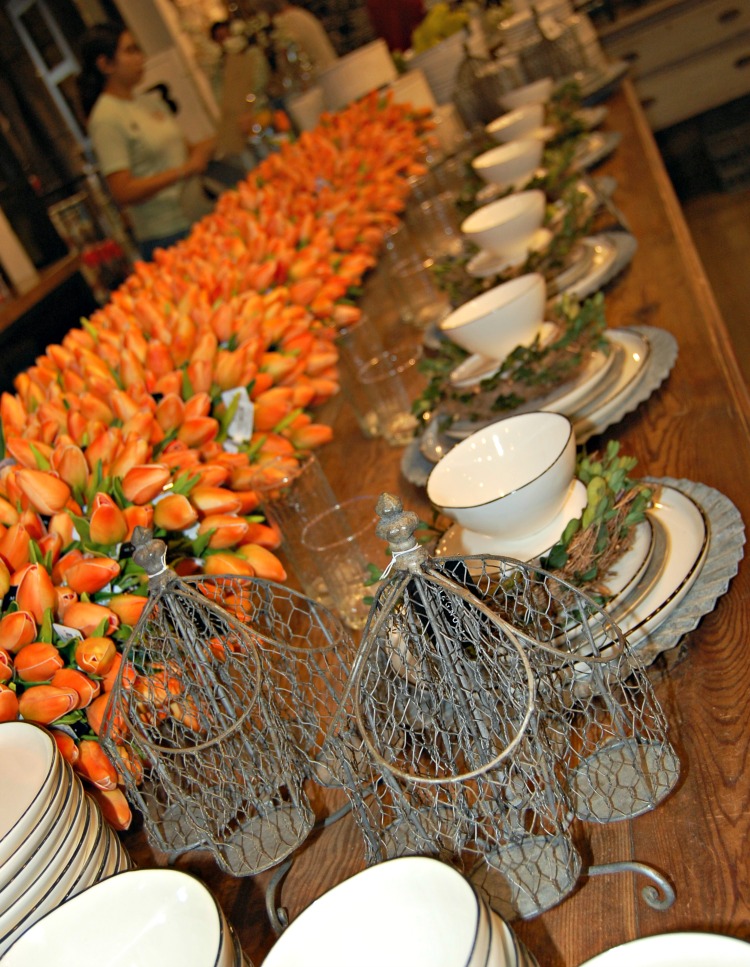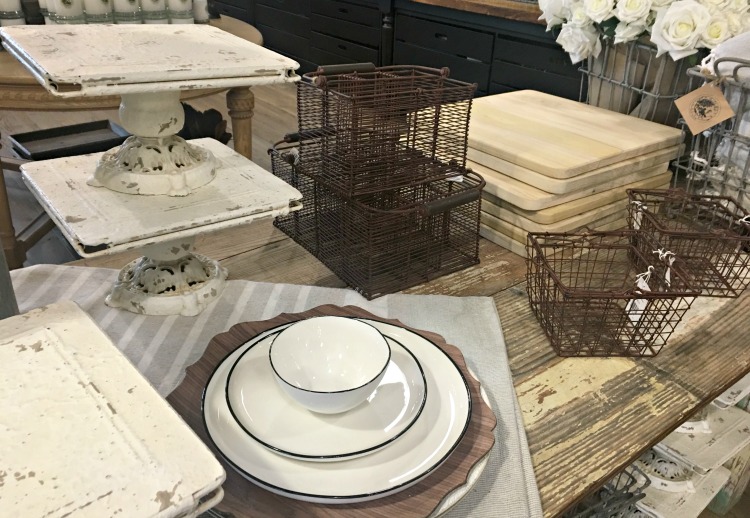 Displays were just beautiful.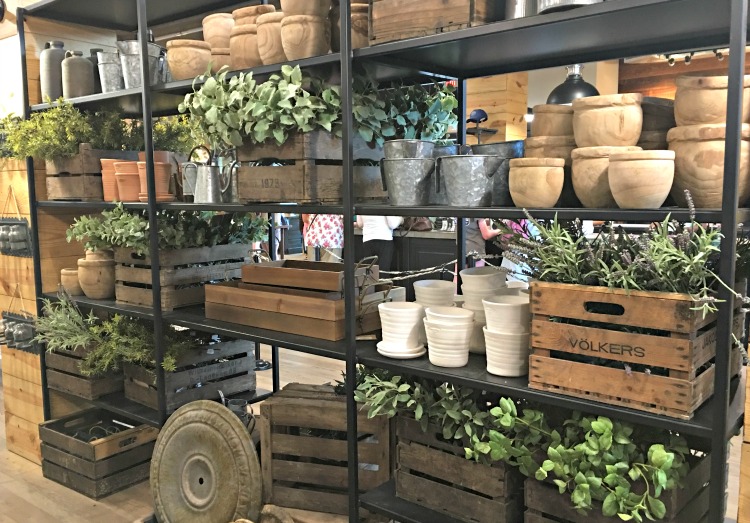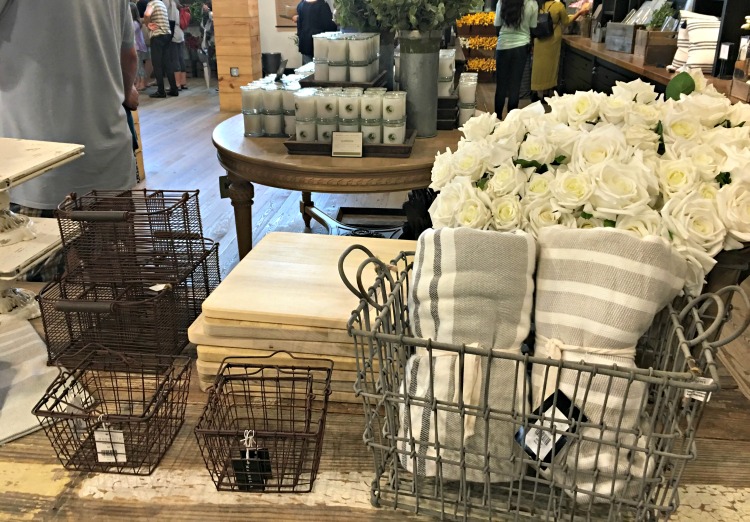 Each area of the shop and vignettes flowed throughout the store. This also was another great way to visualize how you could work most any item into your own decor.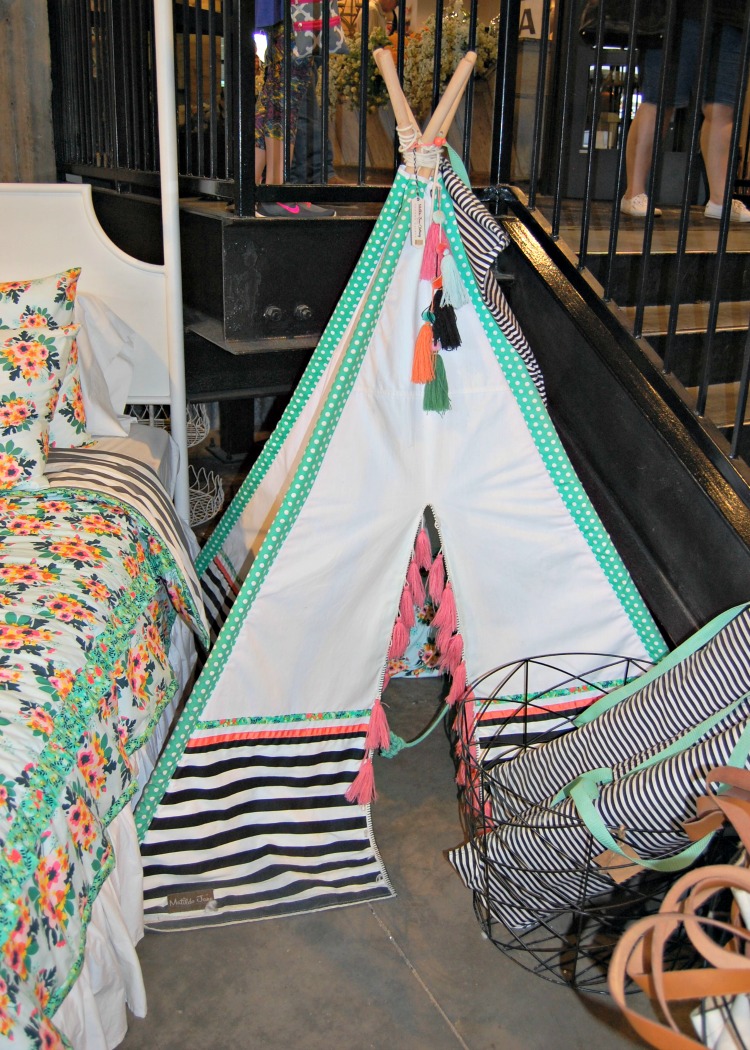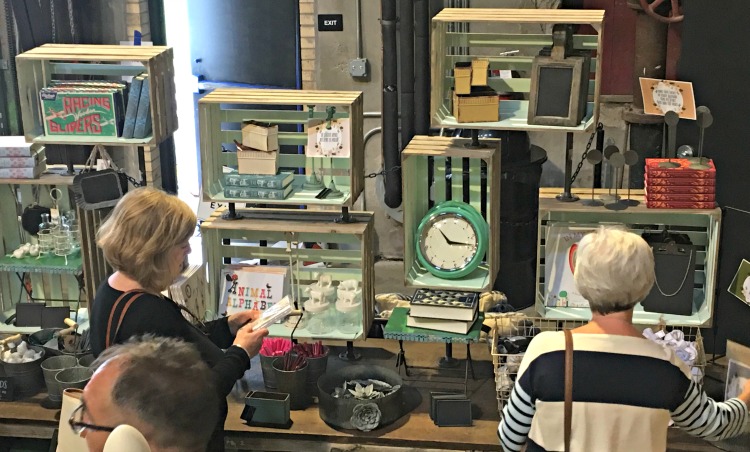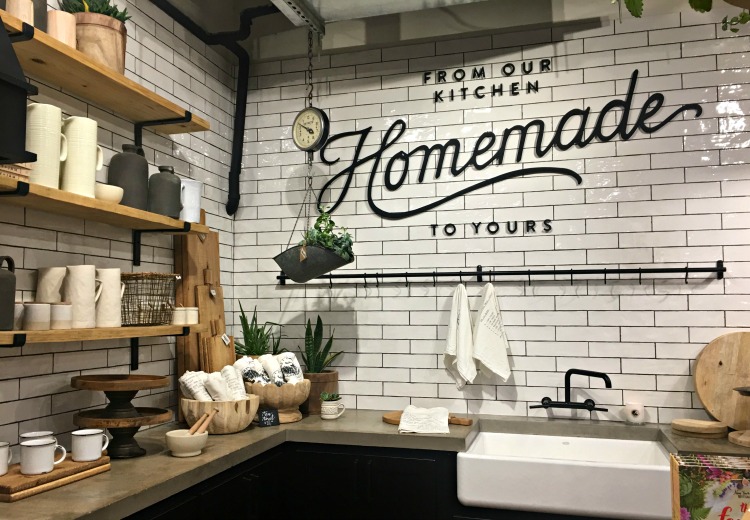 Chip has his own corner with tons of DemoDay items. I've heard a rumor one of the Silos will become a hardware store. Remember – rumors aren't always reliable.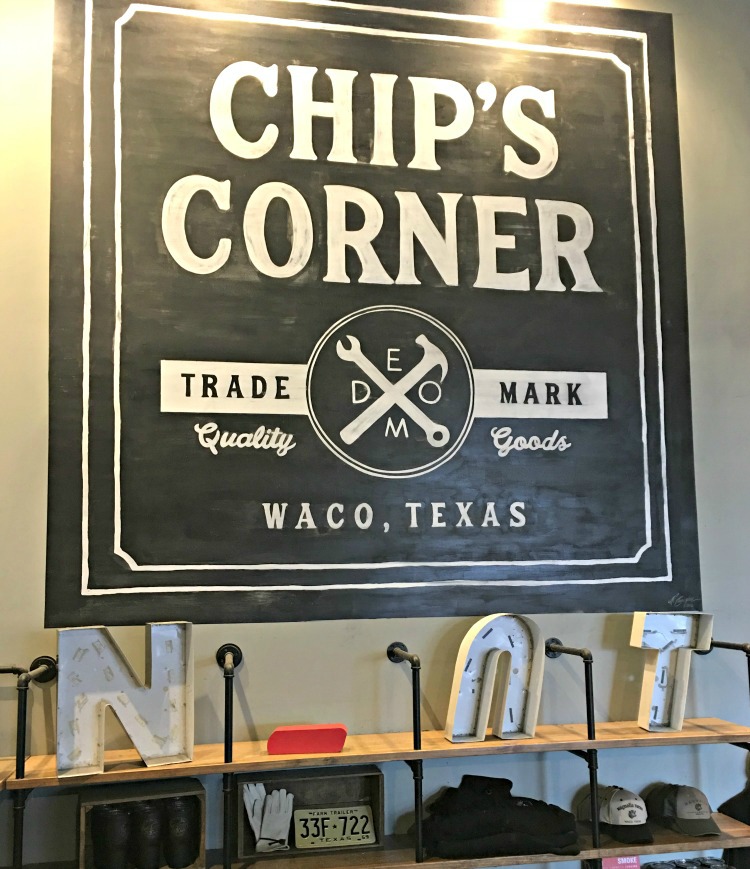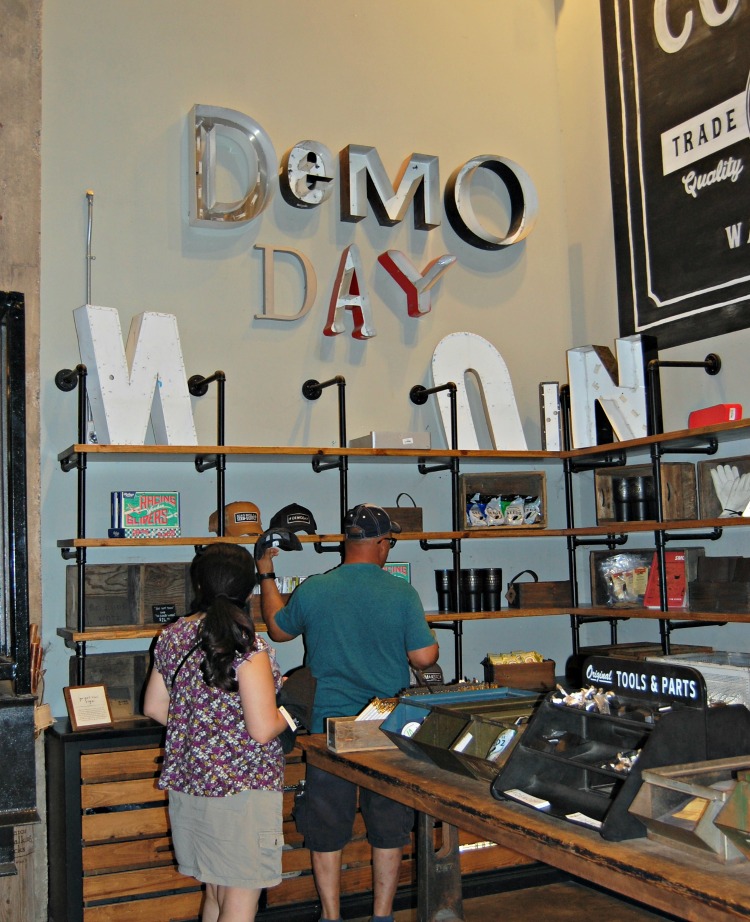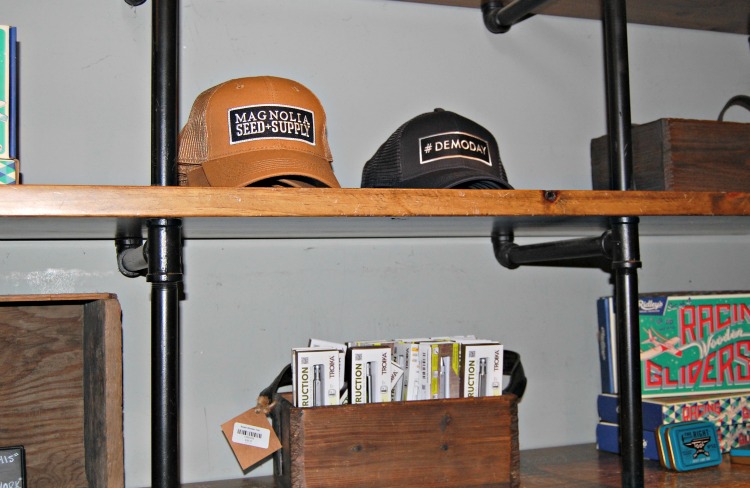 And Chip is coming out with his own book this fall. Not a rumor.
With spring, lots of florals.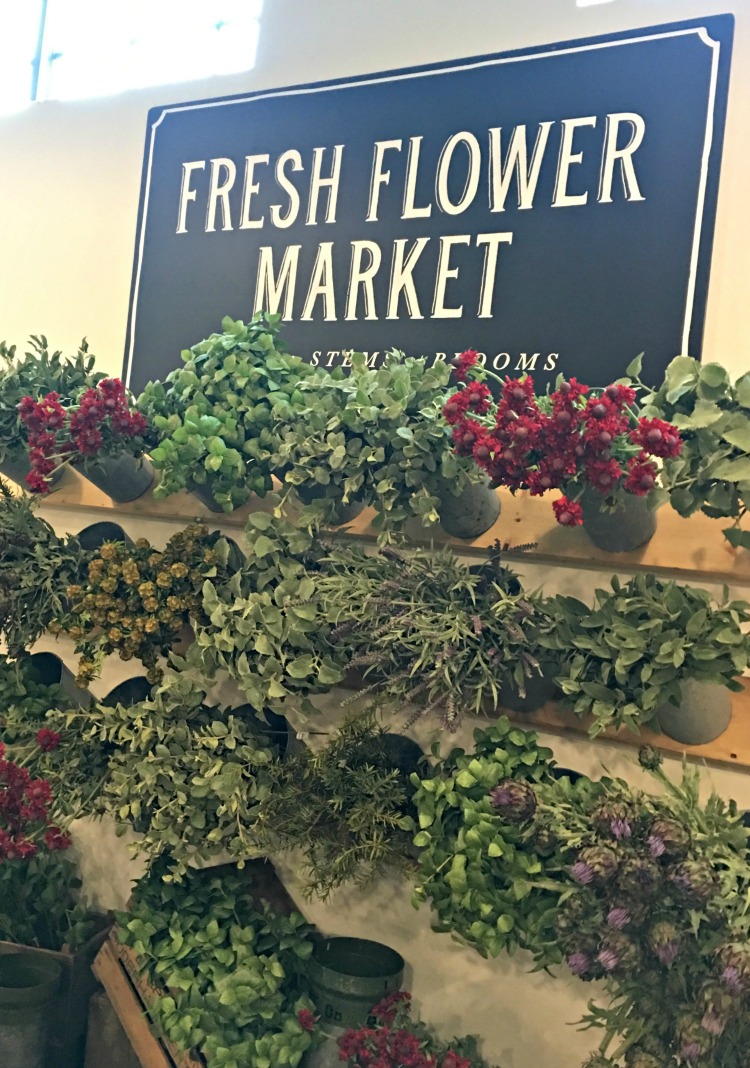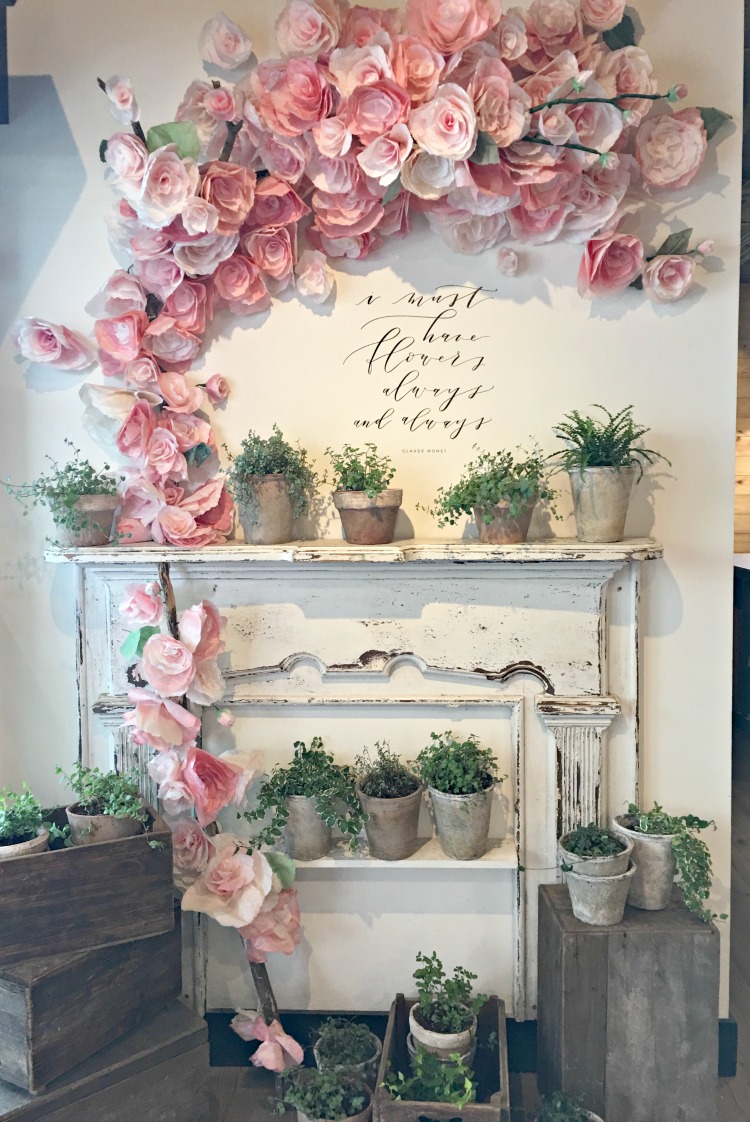 The new chalk paint wasn't on sale yet.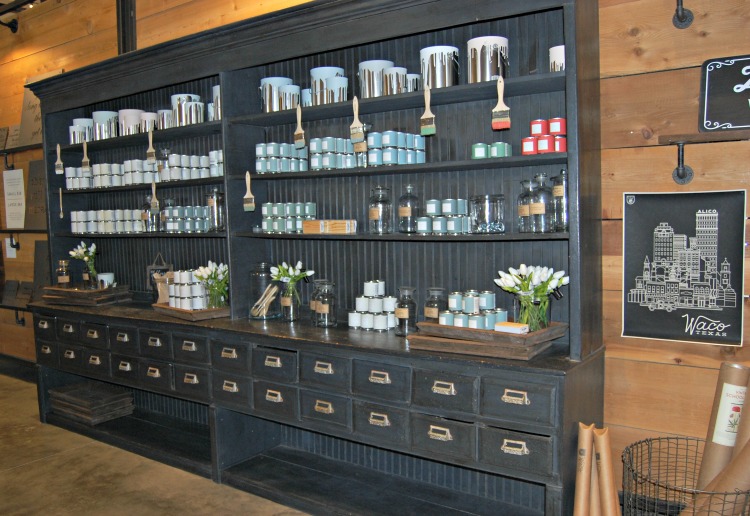 No room in your car, you can ship it home – on the spot.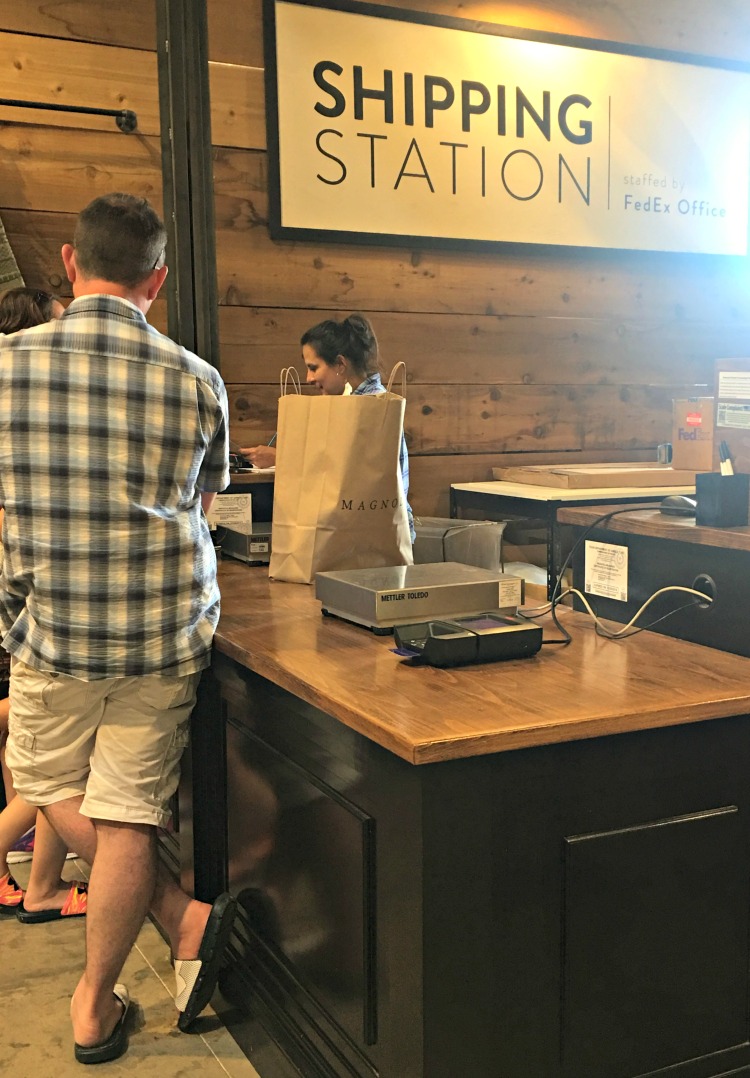 So – who's been? Who has a trip planned? I would love to make another trip there. Road Trip????
I've included affiliate links to Amazon for you to find some products easier. I may receive a small commission, but the price is the same for you. It just helps my blog out.
Happy Travels,
Rosemary