You've seen a lot of these around and I wanted to create one of these Shabby Chic American Flag for my front door. Not only for the upcoming 4th of July holiday and Memorial Day, but I have these colors on my front porch. And, you know me, I wanted to make this as easy and cheap as I could.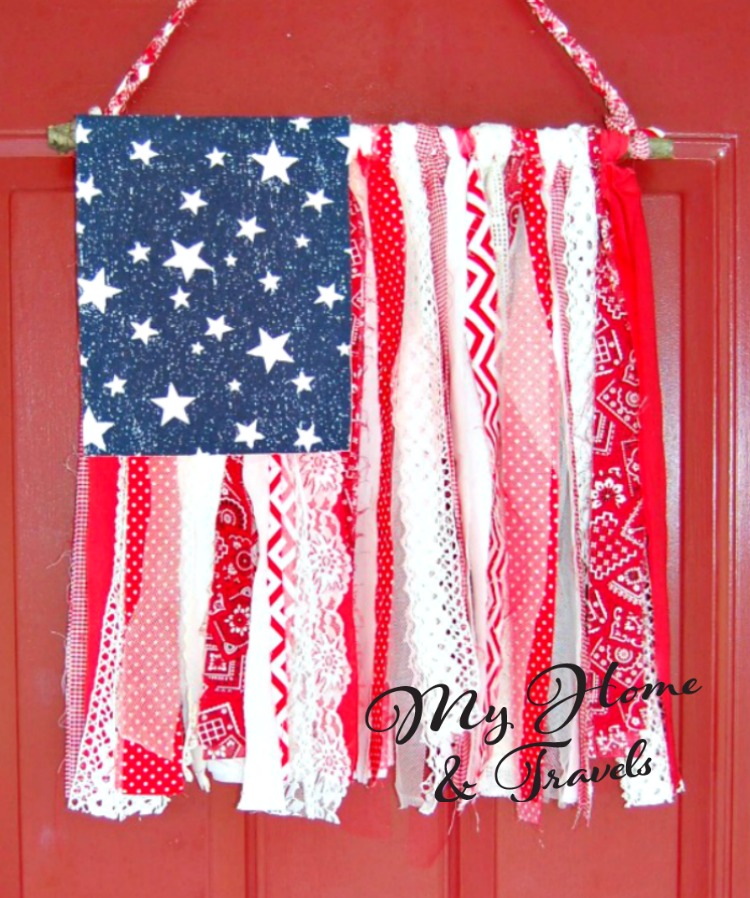 Shabby Chic American Flag
So with a little digging through my fabric and lace stash, purchasing just a few pieces of fabric, and deciding what was I going to use as a hanger, I was set.
With no specific pattern or size, it was a work in progress until it was finally finished.
I did have to purchase a few pieces of red fabric. Knowing all strips would be cut between 1 3/4″ – 2 1/2″ wide, it only took 1/4 yard of each, which would make at least 4 strips. The strips were approximately the 45″ width of the fabric, but trim the selvage edge off. These will all be trimmed at the end.
I gathered up all the fabric, plus the lace and tulle I had on hand.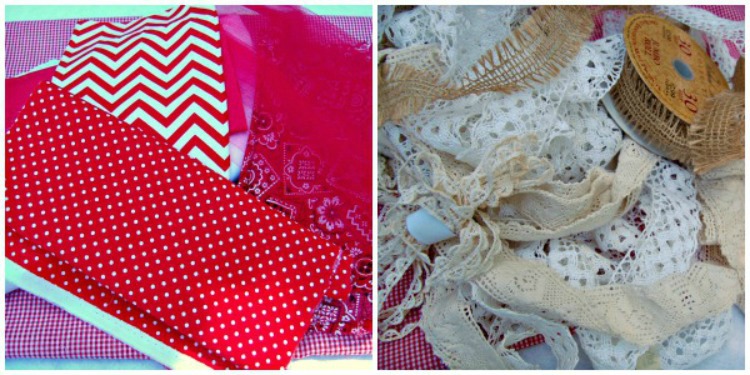 I cut all materials in varying sizes, also cutting off the selvage edges.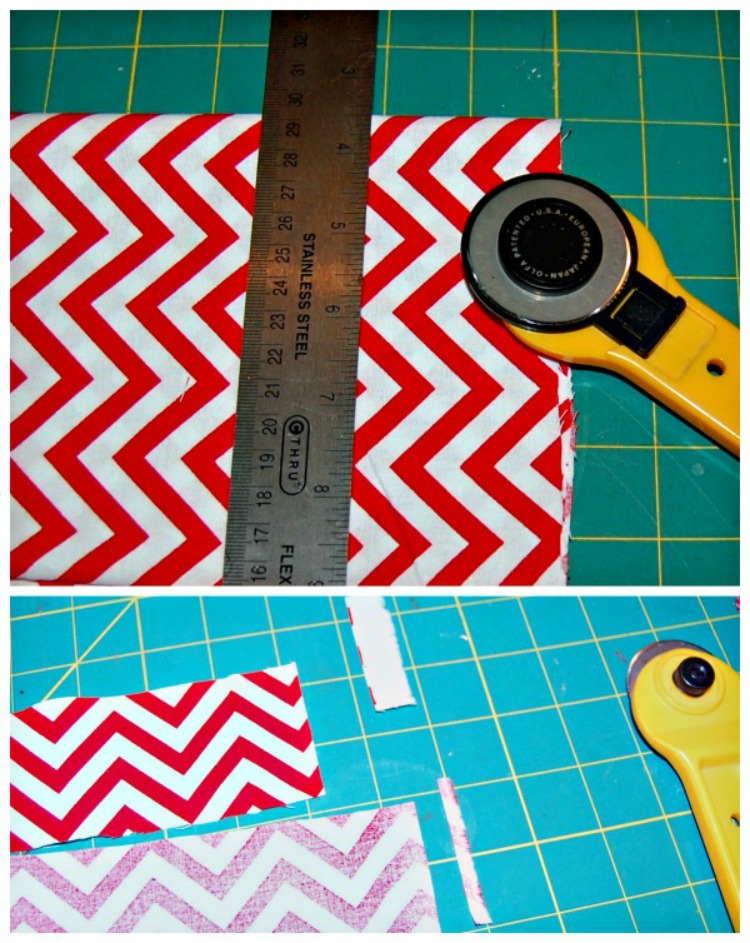 Because I was going for a little shabby chic look, I dampened all the fabric just a little and ran it through the dryer to give it a raveled look. I usually tear my fabric for this effect, but most of the fabric isn't cut straight on the grain, and I was losing too much fabric so this worked out better.
Always keep a stash of scraps since you never know how they could be used. The white netting had been cut off the bottom of curtains which were too long.
How to Make a Shabby Chic American Flag
Now what to use as my rod. The dowel rod I had was too thin for this project and since I didn't want to make a trip to the craft store or Walmart, so I thought a branch from a tree would work. So outside I went to find a fairly straight branch. As my husband says, I "let" him help me.
We found a branch that was sturdy, and fairly straight. He got out his trusty hand saw for this little job and cut it to 19″.

There were some dried mossy areas, so using an old sponge I scrubbed the spots to remove this.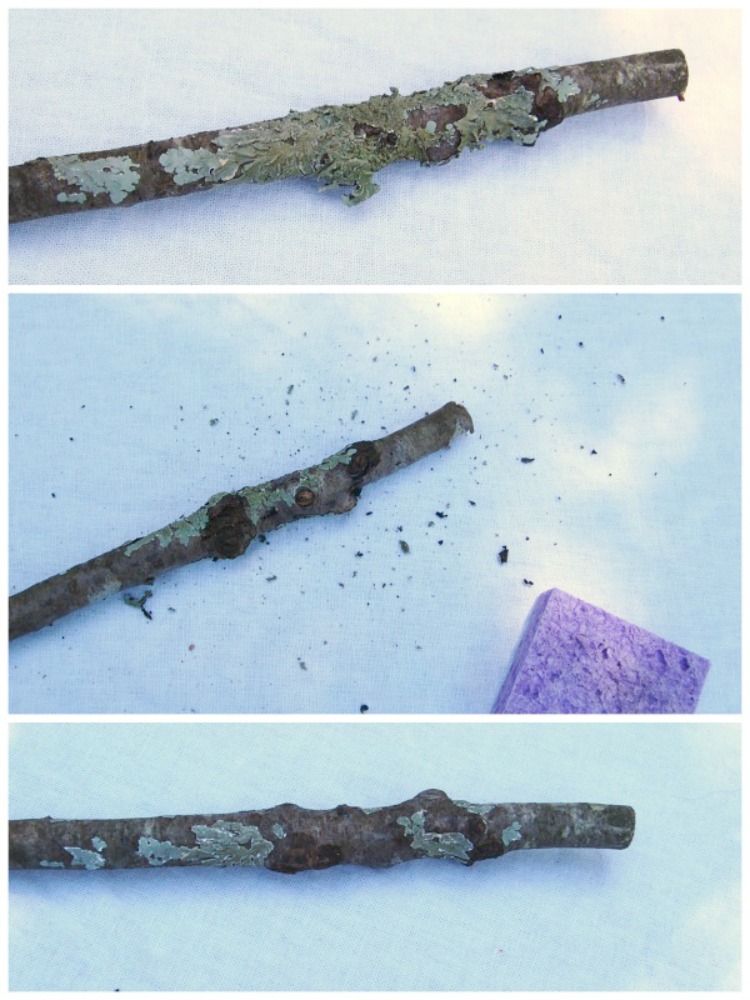 Now with all of my fabric and stick gathered up, I sat on the floor to work on my project. Does anyone else do this? Sit on the floor and spread out everything?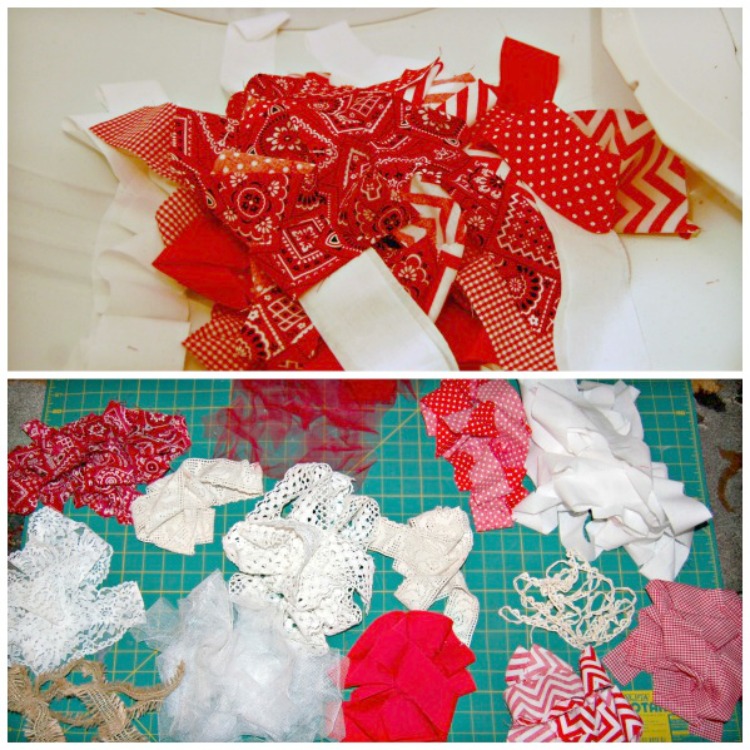 Creating the Shabby Chic American Flag
Start with a red strip and loop the fabric around the stick to make a knot.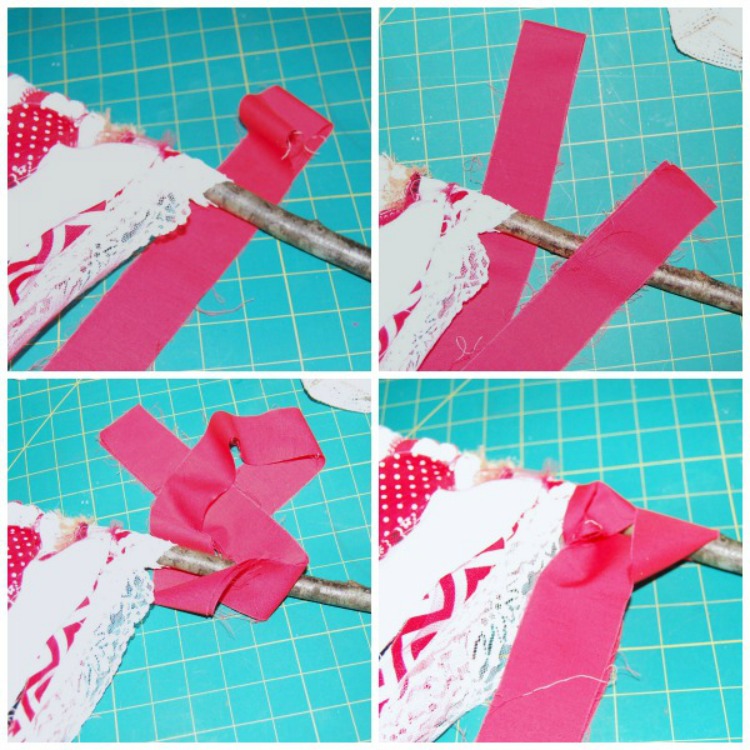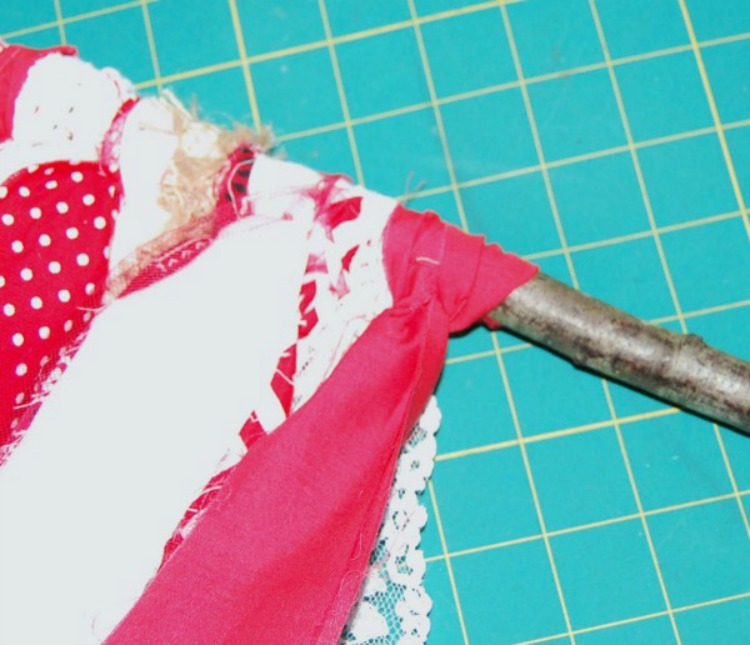 Alternate red and white strips of fabric, tulle, and lace, starting and ending with red.
Don't worry about the ends being uneven as these can be trimmed when finished. Plus, being a bit uneven is just the shabby chic look.
How many strips of fabric did I use for this Shabby Chic American Flag?
I used a total of 34 strips of varying widths.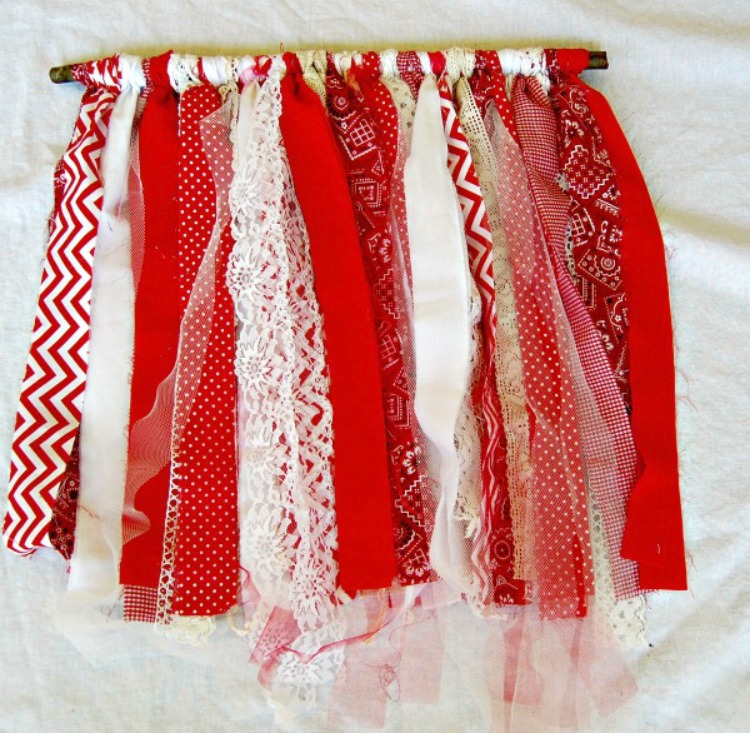 With the red and white strips done, I made a pattern out of the newspaper to decide on the size of the blue star section.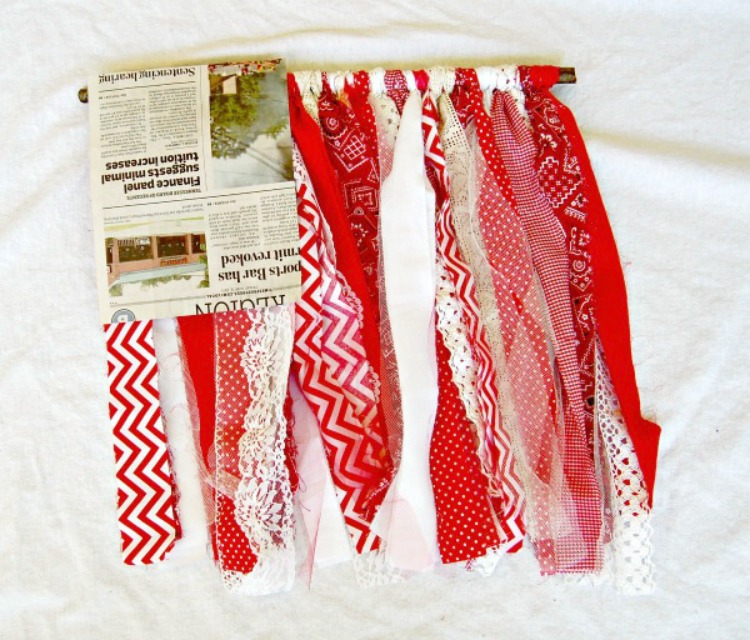 I was going to purchase denim and stamp stars but as I was walking through Walmart, I happened to see this tank top. At $3.94, this was the most expensive part of my project, but it saved some time. Of course, an old pair of jeans, or something picked up at a thrift shop could work too.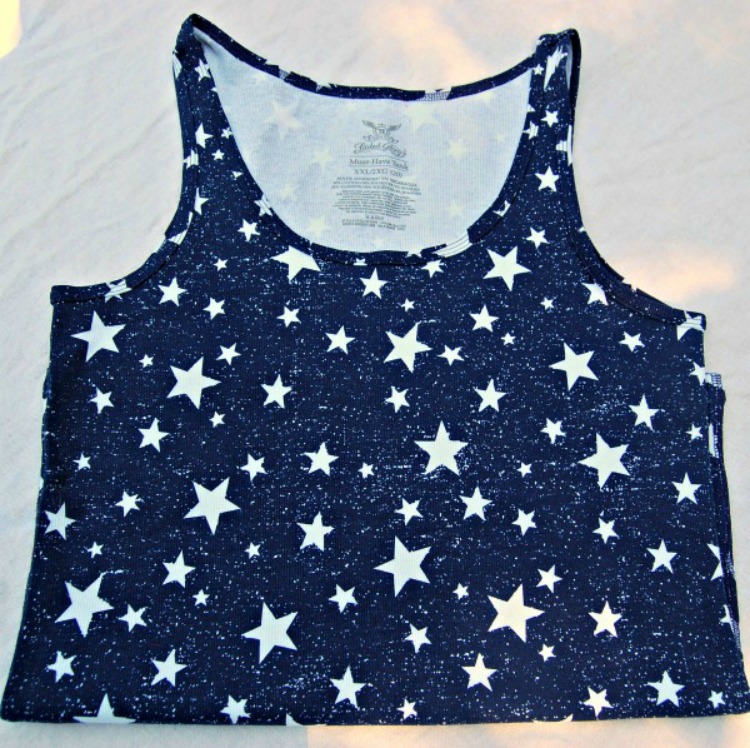 After a few tries, I used an 8 x 10 piece. One little problem. Since it was knit fabric and after cutting, the edges wanted to curl. Ok what to do now.
How to stop the fabric from curling
I knew it would need to be stabilized and I didn't have any iron-on interfacing and didn't really want to make a trip out. I thought about my spray-on adhesive and decided I could use it and place it onto some white fabric.
Spray adhesive is really sticky and has an overspray, so this is best to do outside.
I used clothespins and attached the fabric to a couple of pieces of white printer paper and sprayed on the adhesive. You need to work quickly with this product.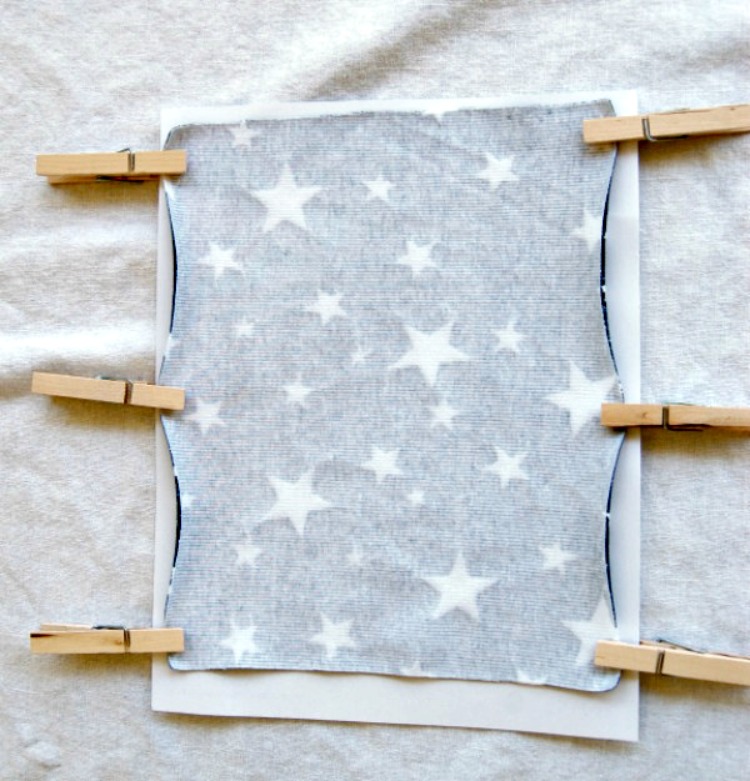 I removed the clothespins and immediately placed it onto a scrap of white fabric, smoothing it out. To ensure a good adhesion, I placed another sheet of white paper on top of the fabric.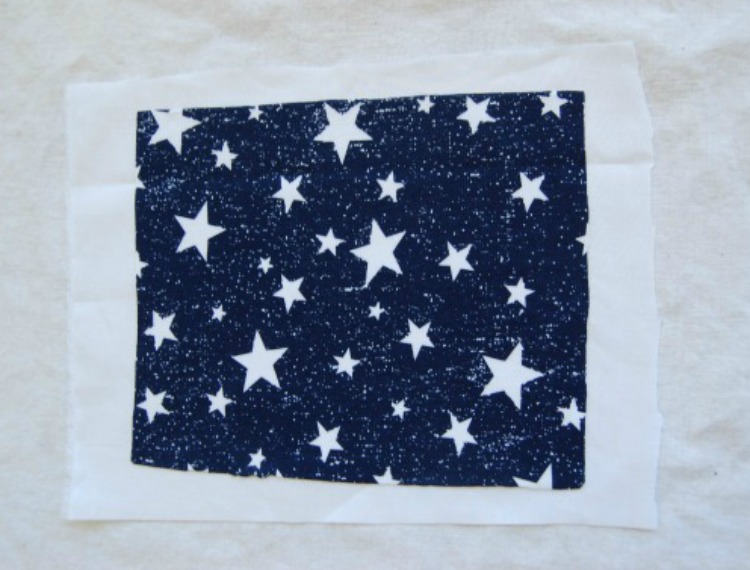 Tip to flatten the fabric
To ensure the fabric would dry flat, I placed a few books on top to weigh it down. I left it for about 30 minutes.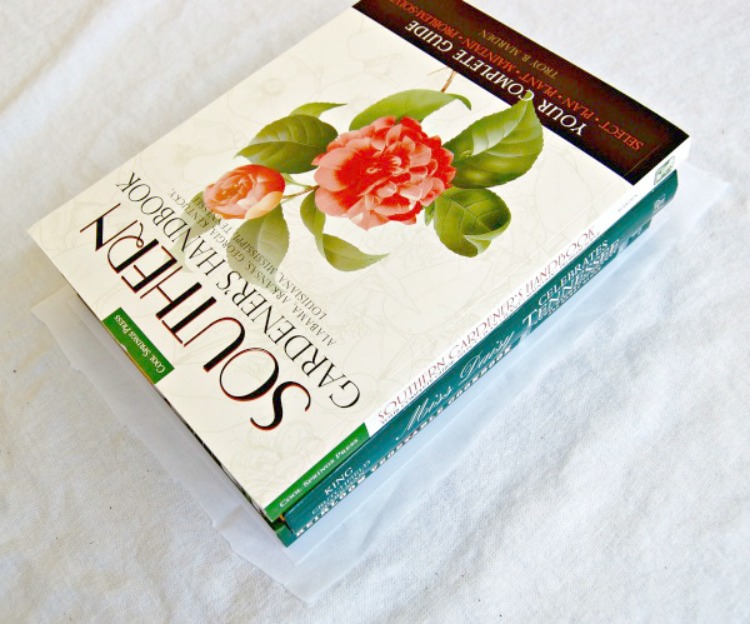 PLEASE NOTE -A few pictures aren't available for some of the following details. Apparently I need a new SD card for my camera.
Trim the white fabric away from your blue.
My plan was to hang it with jute cording, but didn't like the look so to plan B.
How to hang up the Shabby Chic American Flag
I made a rope by braiding 3 pieces of my red fabric. After braiding, simply tie it off, the tie to each end of the branch.
I then attached the star fabric to the flag with just a beading of hot glue along the top of the branch, making sure it covered the branch and the first strip of red. Any fabric glue could also be used.
Hang at the desired height on your door or wall. I used a 3M hook for this.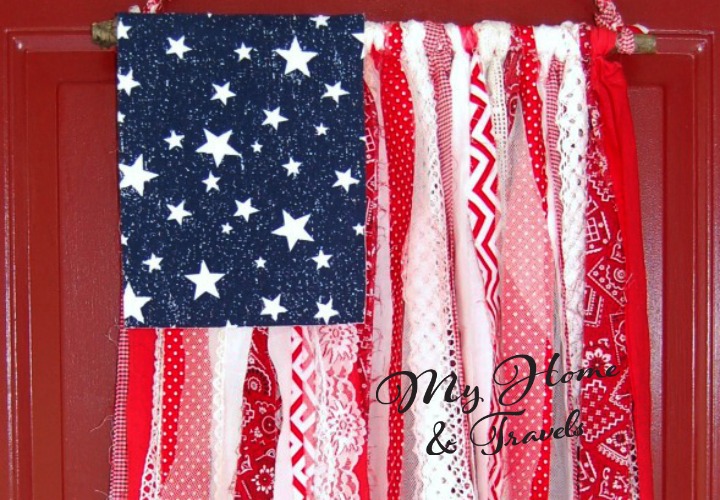 Remember you can always pin for later inspiration.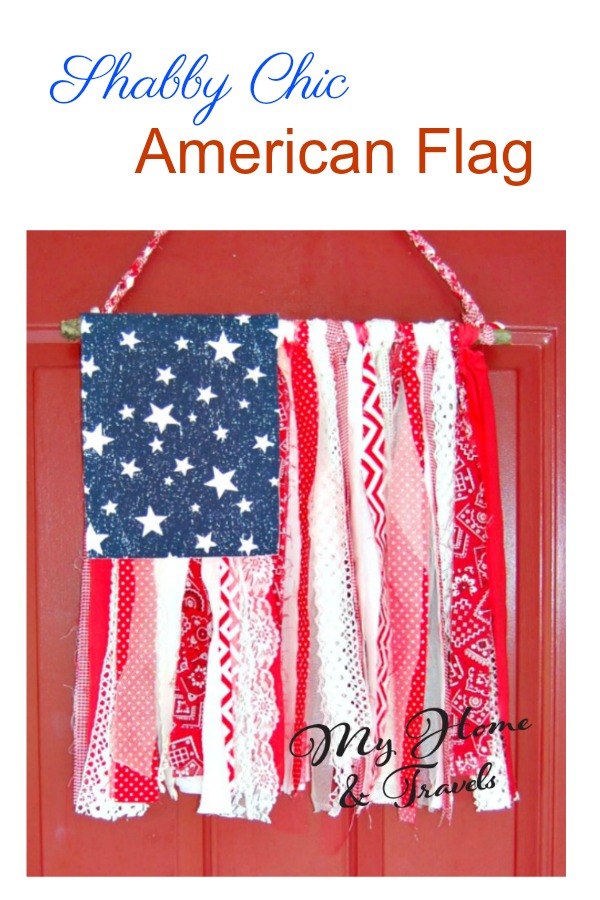 As it is May now, let's start the summer decorating with some good old Red – White – and – Blue.
Planning ahead for picnics, these are also great, not just for the 4th.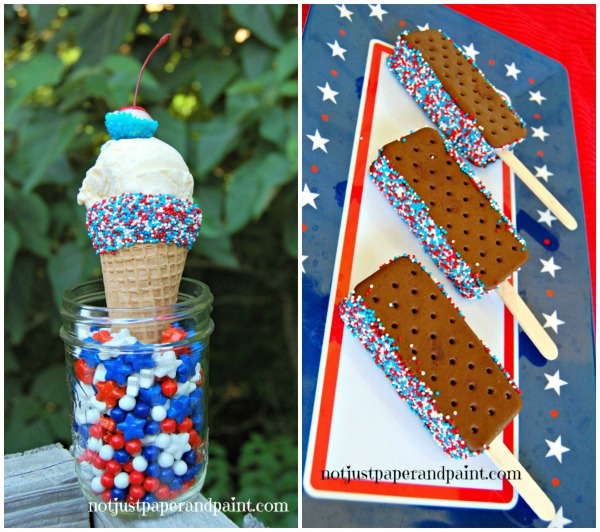 More DIY projects