Good morning. I'm back for 2019. It's been a bit quite since Christmas with so much going on and being a bit under the weather, but the sun is shining and all is well today. One thing I want to share to today my word (words) of the year which most have already done. I'm not sure if it's just the downsizing, or maybe age, but my goal is to simplify my life all around and live a life of simplicity.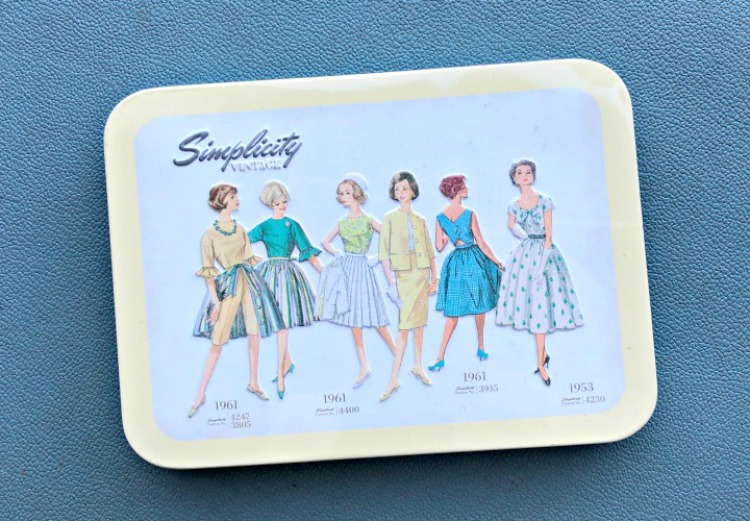 Simplicity – what do you think of? If you are a sewer or grew up with your Mom making your clothes, maybe the pattern company? It could be a way of life for you, or striving to make it your way of life. For the past few years everyone has been choosing a word of the year instead of making resolutions. Simplicity is my word of the year plus how I'm working on our life and home.
With our downsizing last year, we are still working through so many things to get this done. Every time I go in the closet, there is still things to donate. Our storage unit is full with not only keepsakes, but so many of those "I might need that" type of thing. I will never be that minimalist so many want to be. I like, no I LOVE "stuff".
I love getting in a cleaning out mood and having several bags of clothing to donate to the Community Kitchen or boxes for our favorite thrift store. Decluttering is always a must before anything can get organized.
I've sold a few things online through FaceBook but simplicity of these sales are sometimes a headache and not worth it.
In thinking the past few weeks, the word simplify had come to mind, but when I walked into Joanns last week and saw the vintage looking items from Simplicity Patterns, it sparked a moment of nostalgia and of great memories of my Mom teaching me to sew.
Growing up, my Mom made almost all of my clothes on her Singer sewing machine and usually using a Simplicity or McCalls pattern. I still have her sewing machine and the first dress I ever made.
So many say they are getting organized at the first of the year, including me. Who doesn't love a new planner and calendar? There's 365
new possibilities for everyone.
If you think about having a little more simplicity in your life, you may even feel a bit more organized.
Do you choose a word? Do you make resolutions? If so, how good are you at keeping them.
Have you tried to live a life of simplicity or are you a "more is more" person?
I want to take a moment too for being my friend, follower, and reader. There will be a lot of new and bigger things happening on the blog this year.
You will be seeing a lot of new ideas and projects on the blog this year. Of course I hope more travel is involved. A trip to South Florida and a cruise are planned for February, then maybe another epic road trip. We shall see.
I'll be sharing some of the projects we have done to make this apartment our home. There are limits with the apartment, but I'm finding ways to make it my own.
A bit belated, but HAPPY NEW YEAR!!!!!