How To DIY Faux Marble Coffee Table – A Coffee Table Makeover
DIY Coffee Table
What do you do when you find the perfect coffee table but it's $400 and you can't spend that much? I'll show you how to Faux Marble your Coffee Table. And I'm just as happy with it. You won't recognize this coffee table after I finished a little DIY project.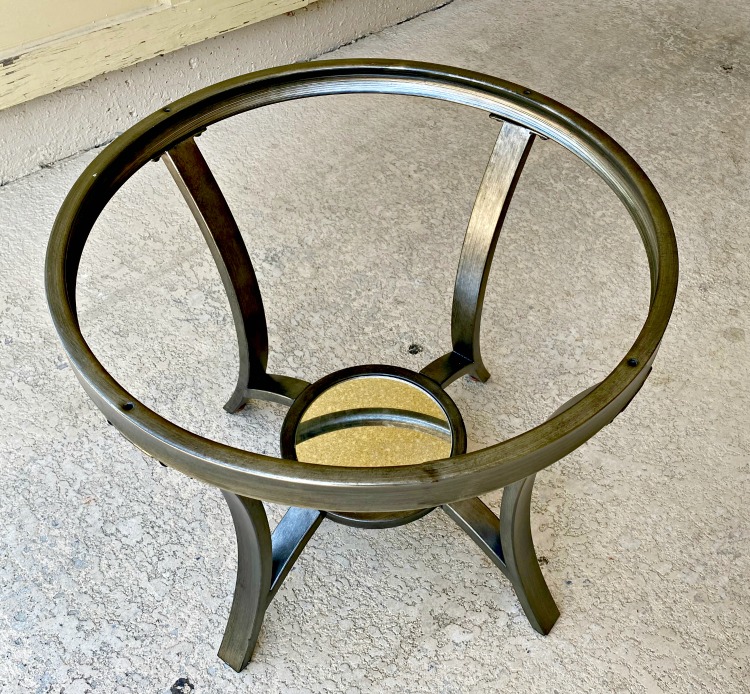 With all the updates being done in the apartment, new living room furniture was on the list along with color changes. Out with a lot of black, white, beige and silver – in with blue, white and gold/brass.
We pulled the trigger and ordered a navy blue couch, after I said I wouldn't, I could now pick out a new coffee table. A chaise is on one end so a smaller, round table was being searched for.
As I said above I found one for $400 – no thanks. Ok – maybe I could get a scrap piece of marble cut to put on a table – nope. The three local places i called doesn't sell scraps – it's all still priced like full pieces. For a 20″ piece with finished edges, the estimate was $300 – $400. I would just buy a new table.
So onto plan B – C – and D.
I found a few tables which would work for my project at Ikea, but they were out, all three trips. Searching online didn't result in anything I liked or wanted to risk ordering. I'm one who really likes to see things.
So one day while shopping for other things at a local store, Southeastern Salvage, I spied the perfect table – almost. Right size but wrong color, but a little spray paint would change that.
Spray Paint Your Coffee Table
After putting it together, I had to choose the color of gold or brass I wanted. I knew I would find the perfect one from my favorite spray paint – Rustoleum Metallic in Gold Rush. I have several cans on hand of varying shades of gold and brass. This one gave me gold color without it being too brassy.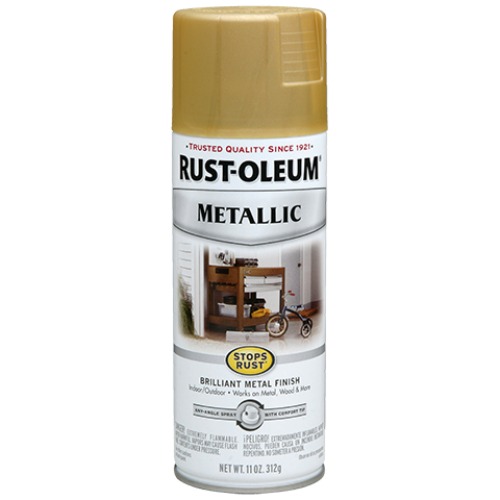 The metal did feel like it had a slick coating on it, so I cleaned it with TSP as I do many pieces before painting.
Three light coats (following directions as always) later, I had my gold table.
DIY Faux Marble Coffee Table
Here is where the (faux) marble comes in. I had originally thought to have the top marble, but really liked the clear top to make the space look larger.
So, see that little round mercury glass mirror in the bottom? It was going to become (faux) marble.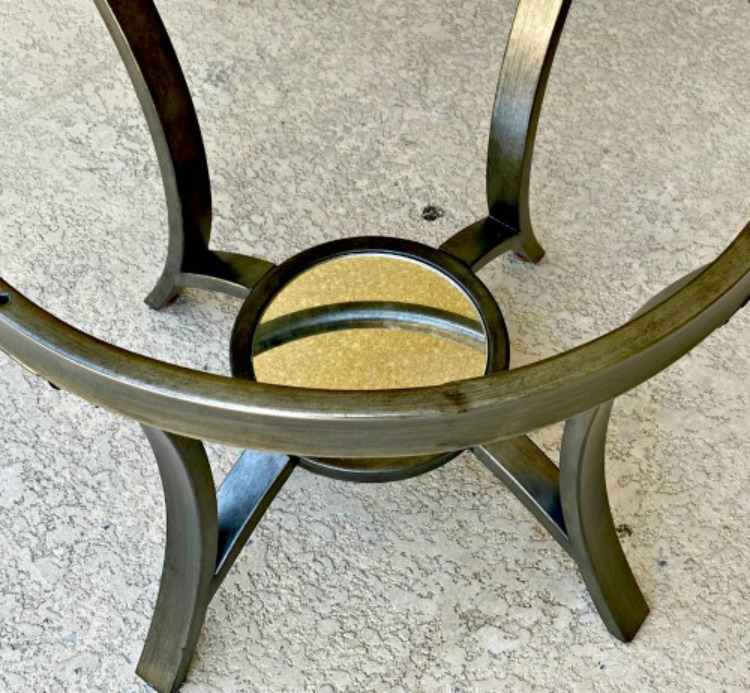 How? A piece of marble look easy liner removable adhesive by Duck Brand with a piece of glass on top did the trick.
I have a great local glass company, Independent Glass, who cuts all the glass needs I have.
After I got my glass, I traced around the easy liner to place underneath. Neither the paper or glass is attached so it can easily be changed and the original finish is maintained.
Doesn't this insert in the Coffee Table look like marble?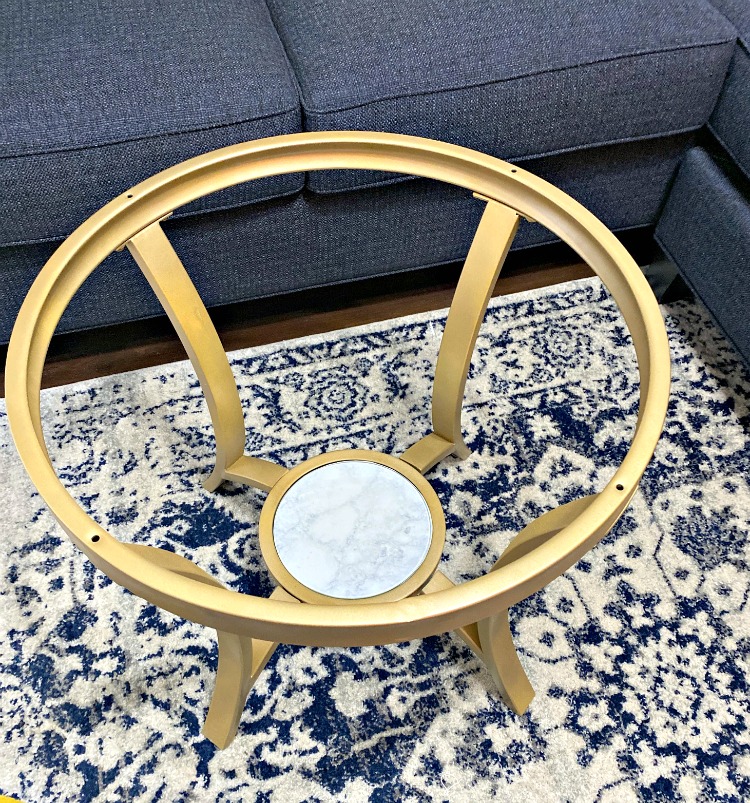 My cost was about $50. The table was $39. the glass was $7 and I already had the easy liner.
This is the same paper I used for covering up Ugly Wire Shelves.
How do you like my Faux Marble DIY Coffee Table? I love it. Always pin these ideas to Pinterest for later.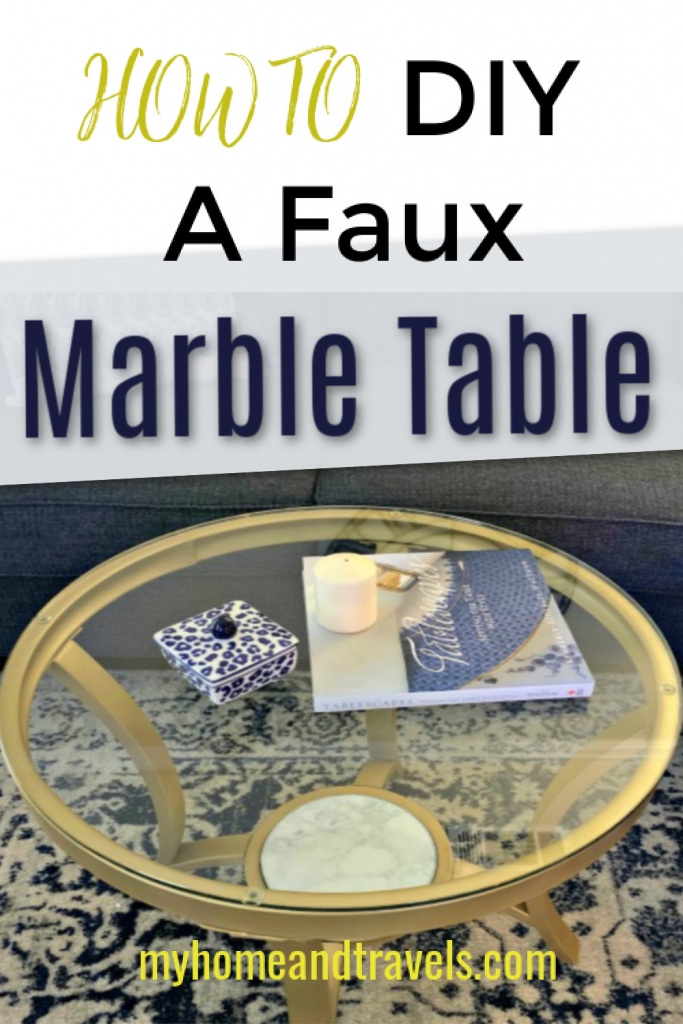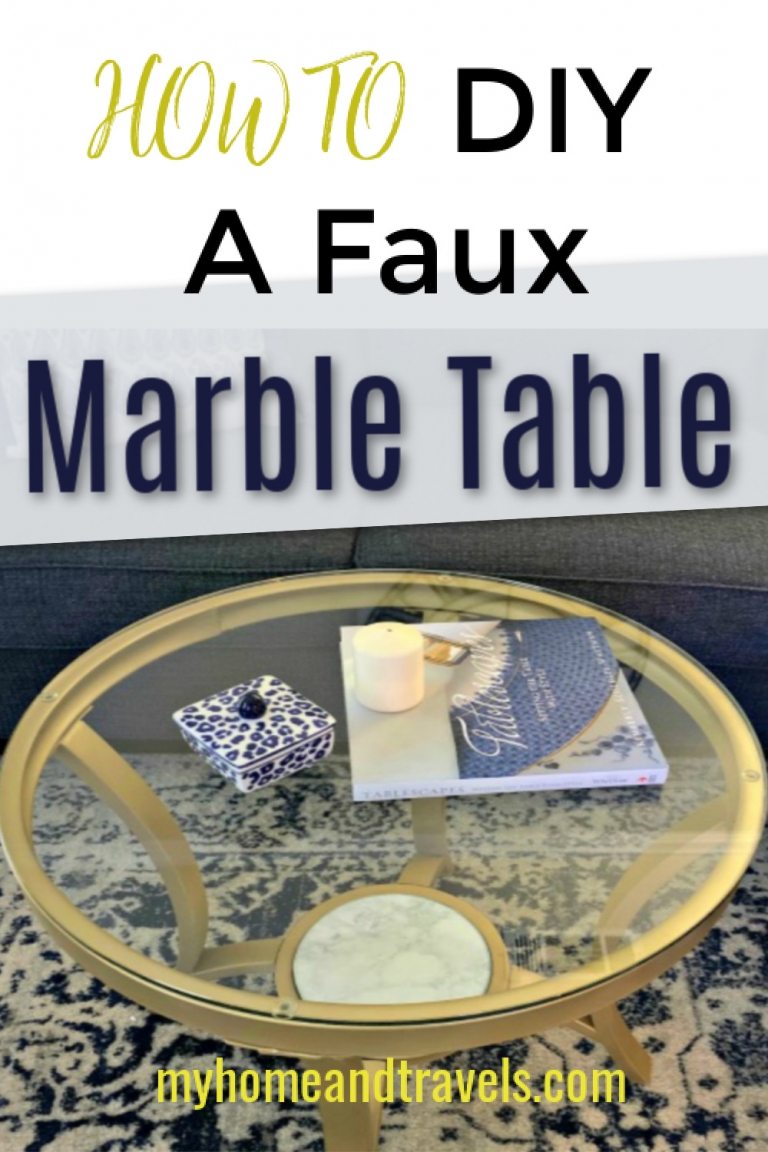 Isn't it amazing what a little paint can do to change up a project? Don't overlook something just because it's not the right color.
Maybe you want to check out some other painted projects.
I've included affiliate links to Amazon for you to find some products easier. I may receive a small commission, but the price is the same for you. It just helps my blog out.
Happy Travels,
Rosemary