What is the difference?
Do you know the difference in a Macaroon and a Macaron? Well, besides the distinct pronunciation, they are very different. Both are egg white and sugar based but it stops there.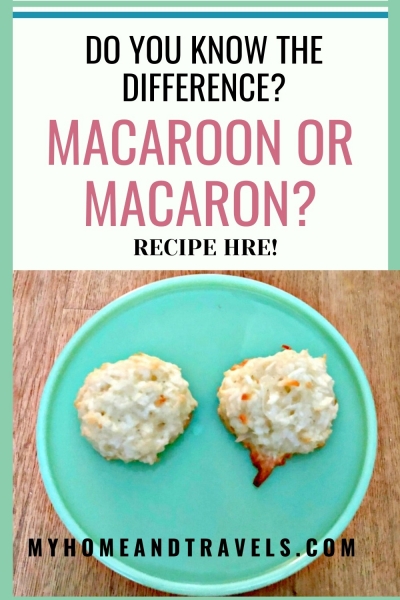 Some of my favorite Macarons have been served during tea time during a Carnival Cruise – oh how I wish I had some of these right now.
What is a Macaroon?
It's believed to be an American dish and made with coconut.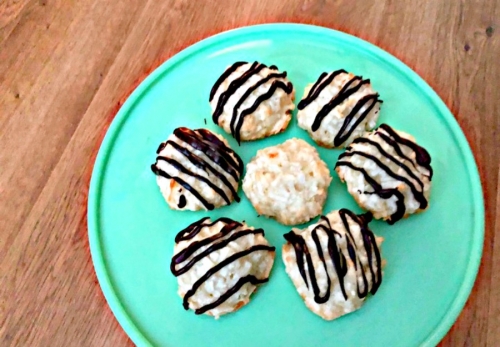 What is a Macaron?
It has a French background, made with almond flour, has a filling, and can be made in many flavors.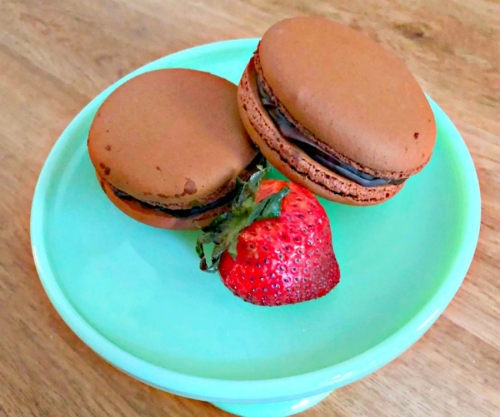 Making a Macaroon
I'm not sure where this recipe for my macaroons came from but it's a pretty basic recipe. I've been making it for many years. I used to, and still do some, tear recipes out of magazine so I'm sure it came from one. Or, from one of my many cookbooks. Who knows?
This recipe is a softer, chewier type, which I prefer, than some I have had other places.
Your choice in flavoring
Something I did change from the original recipe, was changing the flavoring. I use almost extract instead of vanilla. Most anytime I can do this, I do. If you don't enjoy the almond extract flavor, just stay with real vanilla.
With or without a drizzle of chocolate is up to you.
Think about these for a special occasion, use any color of candy melts to achieve a single or multi-colored accent.
How to make your macaroon prettier
Do you want a prettier macaroon? Sometimes the edges can brown a bit darker so it's easy to fix that. Use a pair of cooking shears or scissors to trim the darker brown edges away.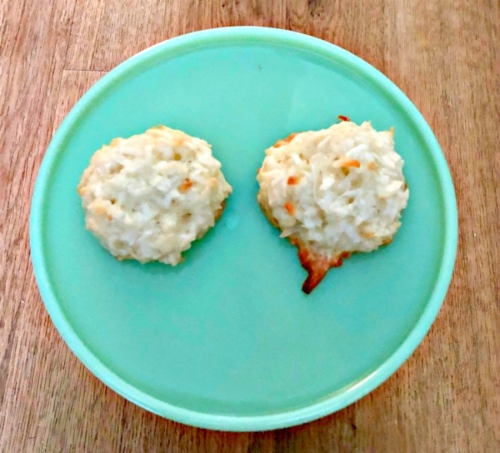 TV Link
Here's a recent appearance on Good Morning Chattanooga Fox about National Macaroon Day.
Have you ever made macaroons?
Have you ever made macarons? I haven't, but think I really will try.
Which do you prefer?
Chewy Coconut Macaroons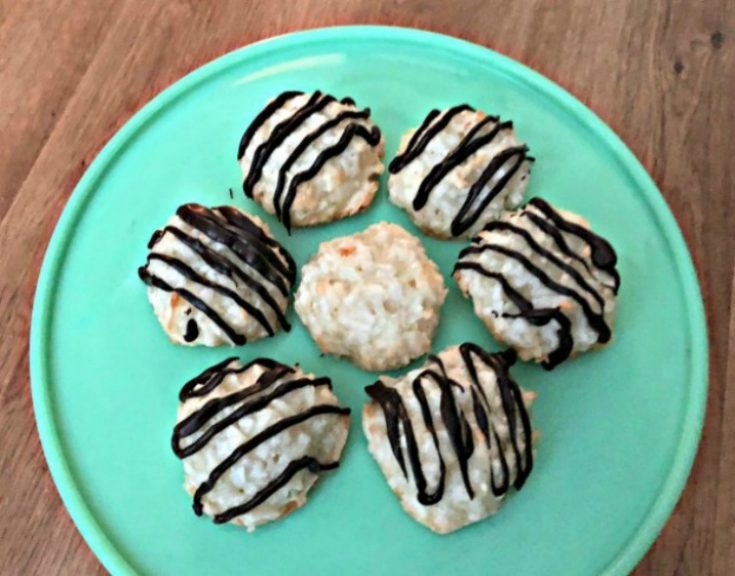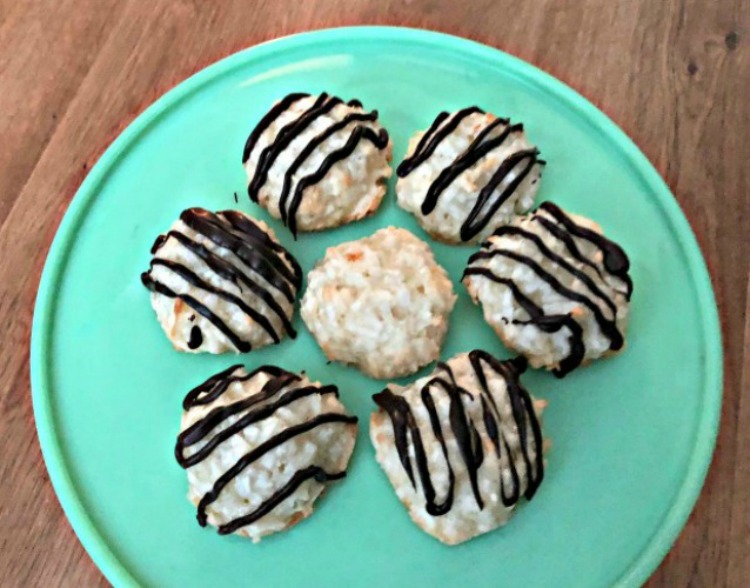 A soft, chewy macaroon, perfect with a cup of coffee or tea.
Ingredients
2 2/3 cup sweetened, shredded coconut
2/3 cup granulated sugar
6 Tablespoons all-purpose flour
1/4 teaspoon salt
4 large egg whites
1 teaspoon almond extract
Instructions
Preheat oven to 325.
Mix together all dry ingredients in medium mixing bowl
Mix egg whites and almond extract in small mixing bowl
Add egg white mixture to dry ingredients
Mix until just blended
Drop by medium cookie scoop onto a parchment lined baking sheet
Bake 20 - 22 minutes, until edges just start to brown
Remove from baking sheet and cool on rack
Drizzle with chocolate after completely cooled
Store in air-tight container
Notes
Drizzle can be made from ganache, candy melts, or chocolate chips
Great to decorate for any occasion or holiday
Easy Drizzle
- Melt 1/4 cup chocolate chips or candy melts in microwave
-15 seconds at a time - stirring each time
-let cool slightly
-place into freezer zip-top bag
-cut a very small bit off one corner
-drizzle back and forth over cookes