How To Prepare A Ham In The Crockpot
Hams seem to show up on many tables – no matter the holiday. Not only is it easy to prepare, but it will provide leftovers for those sandwiches later in the week. I'm going to show you how to prepare a ham in the Crockpot to make your dinner plans even easier.
Maybe you are hosting a dinner or cookout, or helping with one, this is a great recipe to have on your list to make.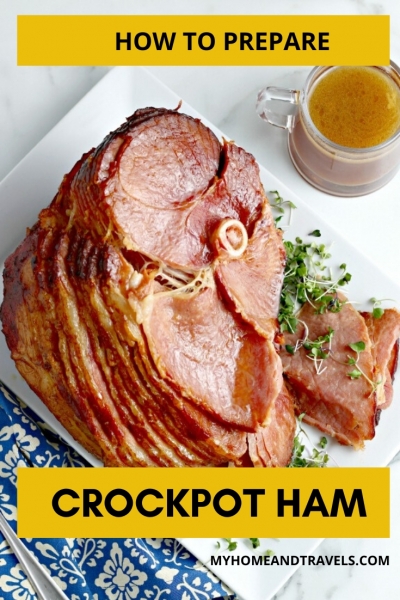 There are many brands of hams so choose your favorite. We love having a sprial sliced ham as it just makes it easier to slice for serving and sandwiches later. Most of the spiral sliced hams just need to be warmed up thoroughly, since they are already baked.
Not only are hams served as a standard meat for Easter, but think about these for any family picnics or get-togethers (when all of this over). There's going to be a lot of excuses for parties. The beauty of ham is it doesn't have to be served hot. Make this ahead of time and keep warm in the Crockpot, or serve at room temperature.
What about ham for Thanksgiving and Christmas dinners too?
How To Prepare Ham and Glaze

(my printable links are having a glitch, sorry for any inconvenience to you)
Ingredients
8 – 10 pound spiral sliced ham
For the Glaze
1 C brown sugar, packed
1/4 C unsalted butter
1 can (20 oz) pineapple slices, drained – reserve juice
1 tsp ground cloves
Directions
Melt butter in a small saucepan
Remove from heat
Stir in brown sugar
Add cloves and mix until well combined
Let cool to touch
Spray inside of Crockpot with a non-stick cooking spray
Place ham, cut side down into CrockPot
Cover ham with brown sugar mixture gently packing mixture into ham
Add pineapple slices on top of ham, securing with toothpicks
Sprinkle reserved pineapple juice over ham – if desired
Don't over saturate or brown sugar will run off
Add lid to Crockpot
If not a tight fit, cover tightly with aluminum foil
Cook on low for 3-4 hours or internal temperature 145 degrees
Baste with juice and let set for 10 minutes before cutting
Remove toothpicks
For a crispy top, remove from Crockpot and place on baking sheet
Broil on high for 4 – 5 minutes
Place on platter and serve immediately
Store leftovers in refrigerator in airtight container
Hints & Tips:
This will keep in the refrigerator 5 – 7 days if stored properly, and up to 2 months in the freezer.
For a little crispiness to the ham and pineapple, remove from Crockpot and place on baking sheet. Broil on high for 4 – 6 minutes, keeping an eye on it.
A Few Simple Steps
A few ingredients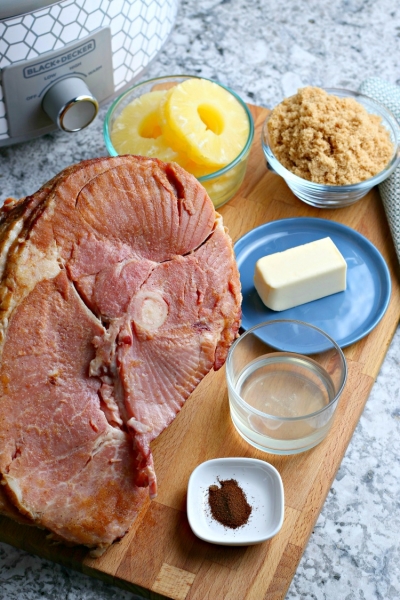 Melt butter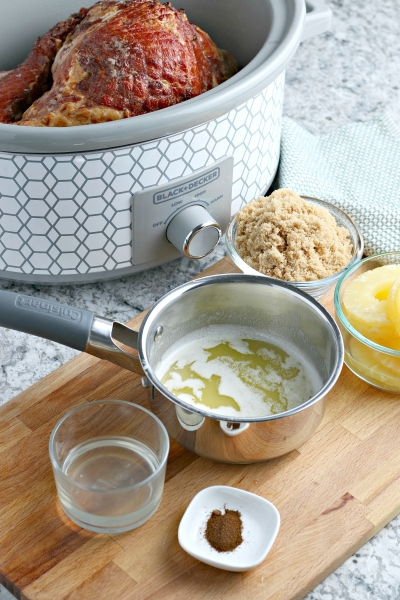 Make glaze topping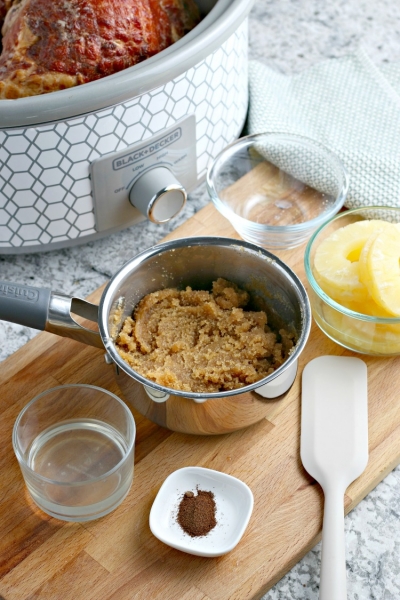 Cover ham with brown sugar mixture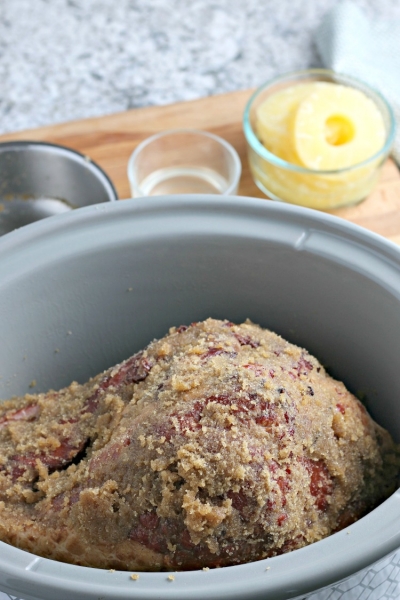 Add pineapple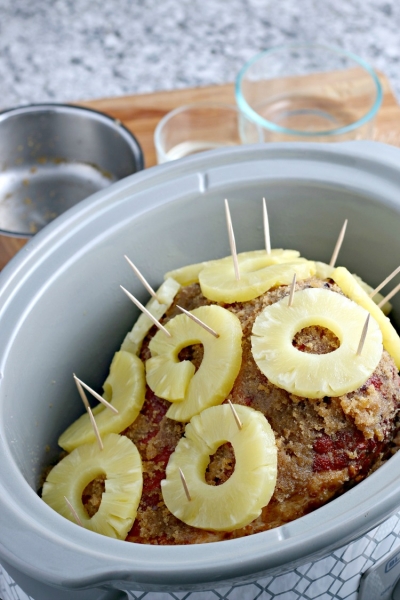 Cook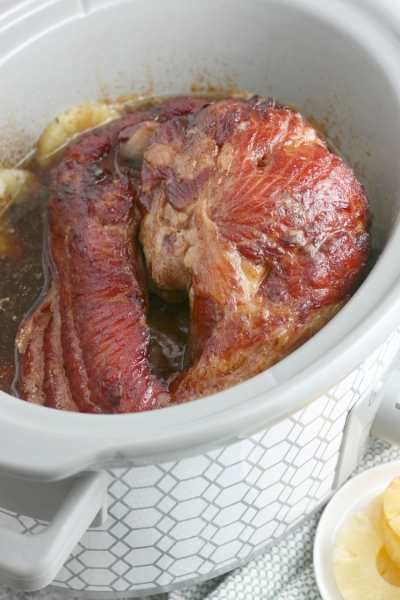 Serve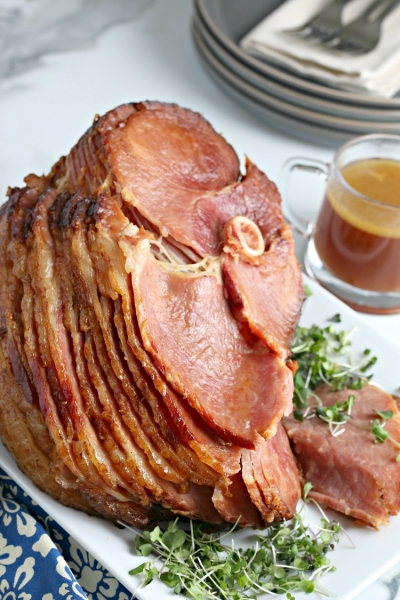 Serve With Ham Gravy
It will be a sweeter flavor than your typical gravy since you have the brown sugar and pineapple.
I also like using heavy cream in this gravy to add some richness. I think you will love it too.
Ingredients
1/2 C all-purpose flour
1 C heavy whipping cream
2 C ham drippings from Crockpot, strained
1 C water
In a small saucepan or cast iron skillet, pour in strained ham drippings
Turn onto medium heat
Mix flour and heavy whipping cream together in a small mixing bowl or glass measuring cup
Whisk until it's smooth
Slowly pour this flour mixture into ham drippings, whisking constantly
Add water
Continue whisking and stirring until it becomes thick
Pour into your favorite gravy bowl and serve
Store leftovers in refrigerator
Hints & Tips for Gravy
Strain the ham drippings will help with a smooth gravy
Use a whisk to avoid lumps while making your flour and cream slurry, and also while cooking the gravy.
Take your time while cooking and whisking.
It's hard to not have a few lumps
For an ultra-smooth gravy, strain it to remove lumps
What to do with leftover Ham
Here's several ideas including pasta salads, quiche, and a favorite Hungarian dish. LEFTOVER HAM IDEAS

My Easter Menu and Links
What's a must have on your Easter Dinner table? My pretty standard menu is Ham, mashed potatoes, and these.
BAKED PINEAPPLE AND CHEESE CASSEROLE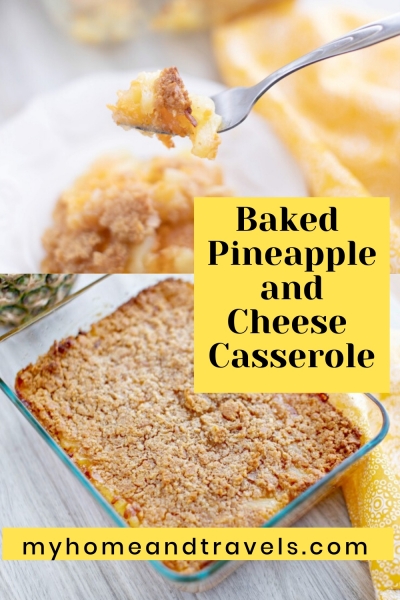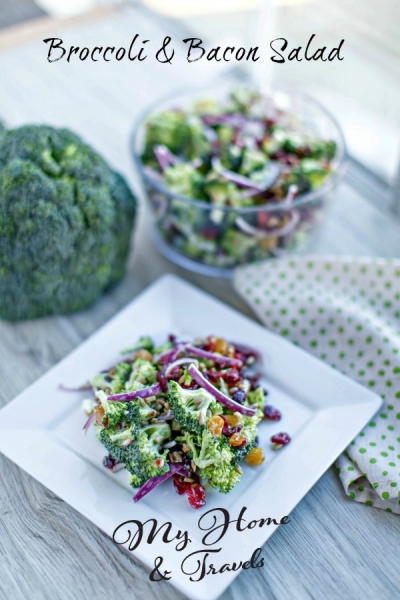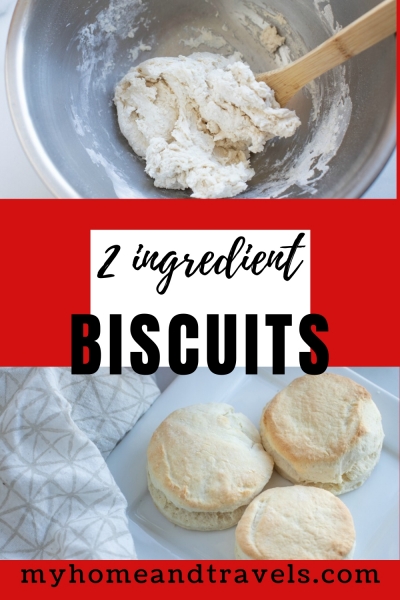 DESSERT – still undetermined, but maybe just some CHOCOLATE COVERED EASTER EGGS found here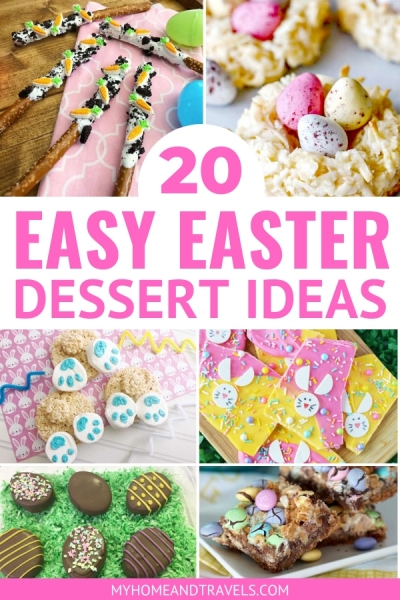 If you haven't started a PINTEREST Board with my recipes or ideas, you should. It's always an easy way to remember them and share with friends.
I've included affiliate links to Amazon for you to find some products easier. I may receive a small commission, but the price is the same for you. It just helps my blog out.
Happy Travels,
Rosemary