Cheesy Scalloped Potato Casserole
If you're looking for a super simple and hearty recipe, check out this Cheesy Scalloped Potato Casserole. Not only does it have an awesome flavor, but every single bite is packed full of cheese!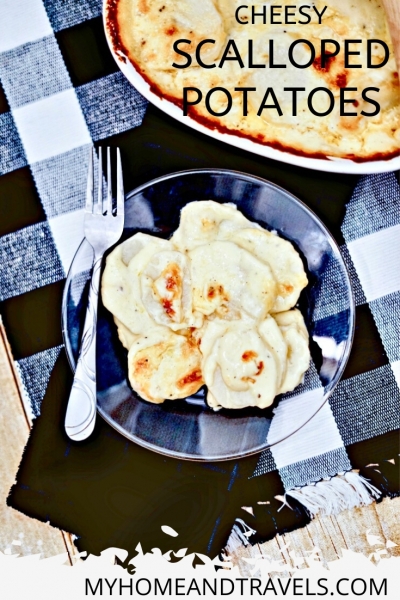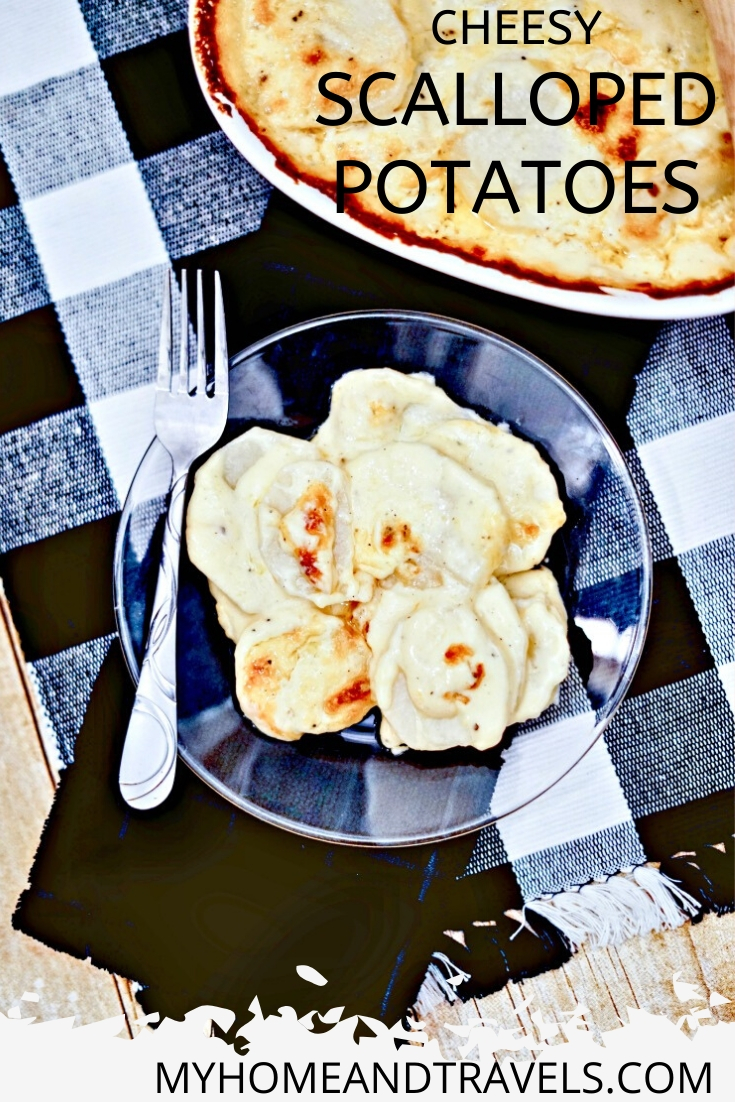 This recipe is a great meal on its own or a fun side addition to any meal. All you need to do is plan a little bit ahead, find someone else to peel the potatoes and get ready to enjoy every single bite once it's done cooking.
Cheesy Scalloped Potato Casserole
This recipe is actually quite simple to make, which is why it's one of my favorites. It's great for Easter, Christmas, Thanksgiving, or just a hearty side dish when you're wanting that taste and flavor.
And since you only need 7 ingredients to whip up this potato side dish, it really couldn't be much more simple.
The time is now to give this delicious casserole a try. You're going to love the taste and flavor, I just know it!
Just A Few Ingredients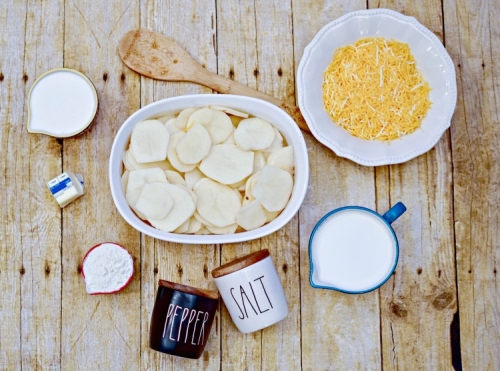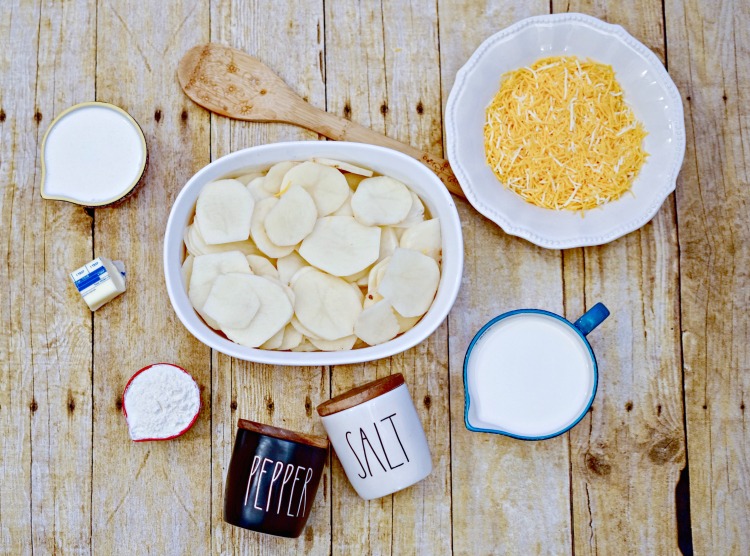 Get ready to fall in love with this easy recipe. It literally takes minimal effort but tastes as you put in a ton of time!
Ingredients needed to make this potato casserole
* 4 russet potatoes, thinly sliced
* salt and pepper to taste, optional
* 3 Tbsp butter
* 3 Tbsp all-purpose flour
* 1 C milk
* 1 C heavy cream or half and half
* 2 C shredded Cheddar cheese
How to make this homemade potato casserole
Preheat oven to 400°F.
Arrange the potatoes in a casserole dish.
In a saucepan, melt butter over medium heat.
Mix in the flour and salt, and stir constantly for one minute.
Slowly stir in milk & cream.
Cook until mixture has thickened.
Stir in cheese and continue stirring until just melted.
Pour cheese sauce over the potatoes, and cover the dish with aluminum foil.
Bake for 1 hr.
Remove foil and bake for another 15-30 minutes.
Serve & enjoy!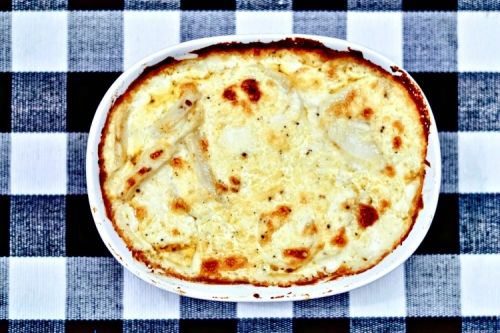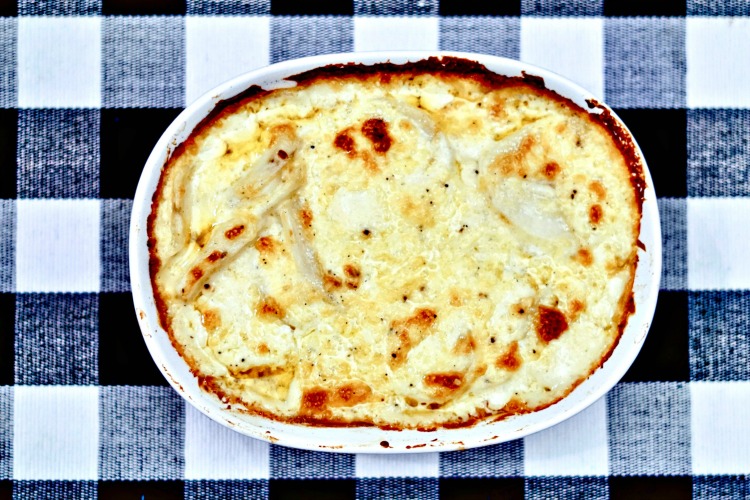 How do I know if the potatoes in this casserole are cooked all the way?
The easiest way to tell if the potatoes are done is to stick a fork in them and see if they're tender. If they feel really hard, they're going to need more time in the oven.
Is the flour really necessary?
It is used as a thickening agent in this recipe to give it that casserole texture. While I haven't used a different type of thickening agent, you can try if you'd like.
How do you store leftovers of this potato casserole?
Make certain to let it cool completely and then store it in a container with a lid. As long as you keep it in the fridge, it should be good for up to 3 days to enjoy as leftovers. If you think you're going to have it longer than that, you can add to a freezer-safe container and freeze.
See how simple and delicious this recipe is? It's literally one of the easiest casseroles that you'll ever make. You can even set out some spicy additions like jalapenos or cheese to give it an extra kick if you want.
When do you think you're going to make this Cheesy Scalloped Potato Casserole?
A Few of my Favorites with these Cheesy Scalloped Potatoes
While planning ahead for meals, this delicious Brown Sugar Ham made in the Crockpot  is perfect.  There's even a gravy recipe included.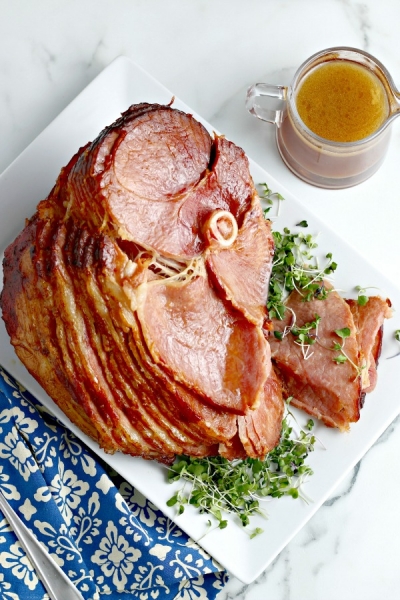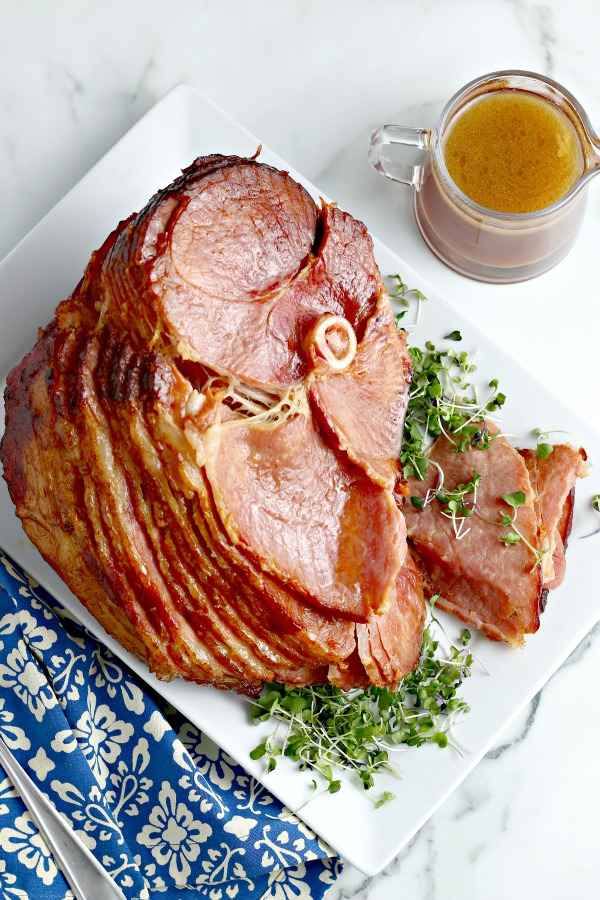 Another favorite side is the Baked Pineapple and Cheese Casserole.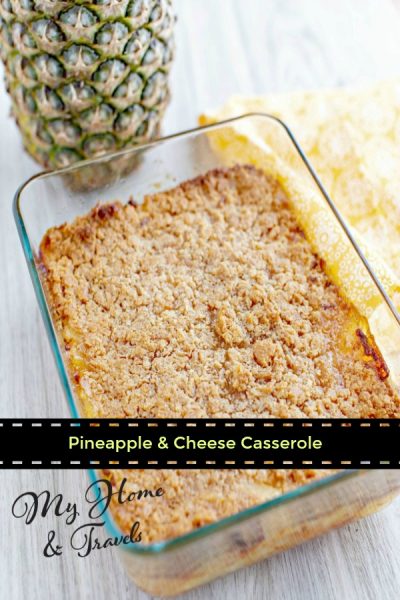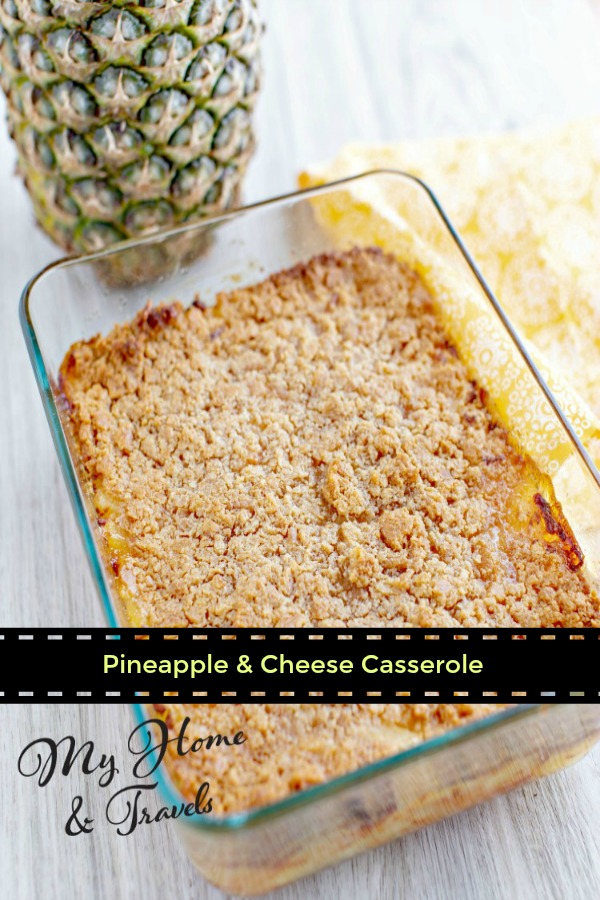 Let me know how your meal plans or cooking has been lately.
I've included affiliate links to Amazon for you to find some products easier. I may receive a small commission, but the price is the same for you. It just helps my blog out.
Happy Travels,
Rosemary