Who has their shopping done? Are you ready to get it all wrapped?
Here's the latest blush article giving you a few ideas on making your packages more "present"able.
Creating a Presentable Present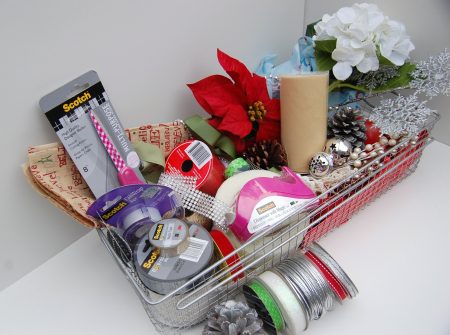 Create a gift wrapping basket of supplies to have everything together so when you start your wrapping marathon. If space is available, a table set up with all of your supplies comes in handy.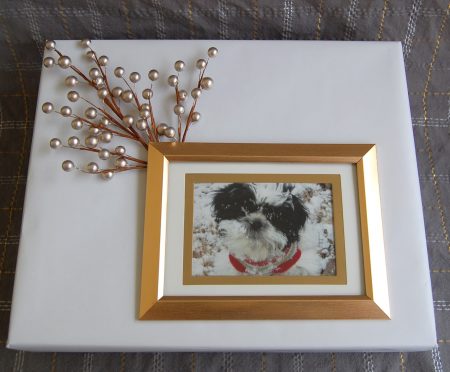 Place a dollar store frame on the package with just a touch of hot glue. Maybe it could be a favorite photo you took of the gift recipient sometime during the year. Of course you can't get any cuter than my little Derby.
Want to make a striped paper and can't find the right color? Make it with 3M Expressions Tape.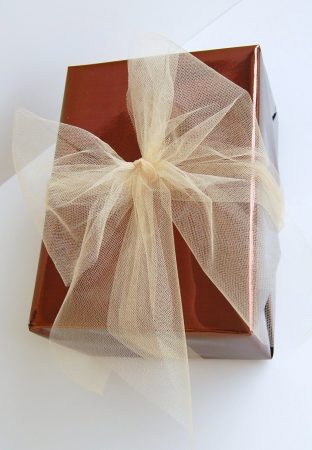 I always like to match my packages under the tree to my tree decor. A simple bronze paper with a tulle bow. One of the easiest bows to tie.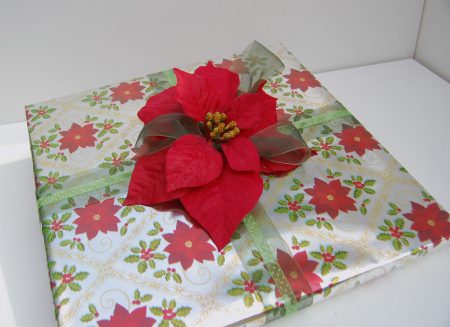 A double layer of sheer ribbon along with a dollar tree clip-on silk poinsettia. A few sheer ribbons was added between the leaves.
What's your favorite designs for gift wrapping. Think about all of these ideas to use throughout the year for your gift giving.