A Refreshing And Easy Pink Lemonade Moscato
Are you looking for a light, yet refreshing cocktail to add to your summer drink list? Then look no further because I have discovered A Refreshing And Easy Pink Lemonade Moscato which blends two delicious flavors to create one amazing cocktail. Fresh strawberries and sliced lemons infuse even more flavor into this tasty drink!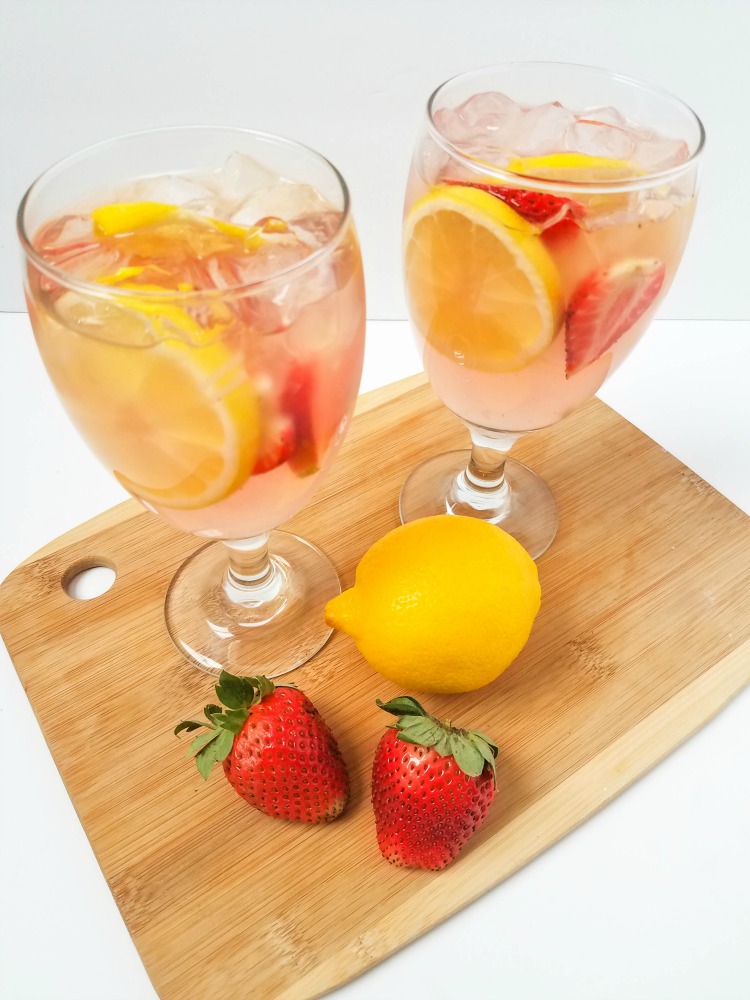 Planning a brunch? While this recipe makes 2 of these delicious cocktails, you can easily make a larger batch to serve a crowd of friends for brunch. This cocktail is perfect to pair with sweet treats like pastries and mini pancake skewers with fresh fruit, and delicious savory brunch foods like mini veggie loaded quiches and chicken salad croissants.
Pink Lemonade Moscato
Ingredients to make this homemade Moscato:
1 – 187ml bottle of Pink Moscato (or ¾ cup from a larger bottle)
1 cup pink lemonade
½

lemon, sliced
3 strawberries, sliced
Lots of ice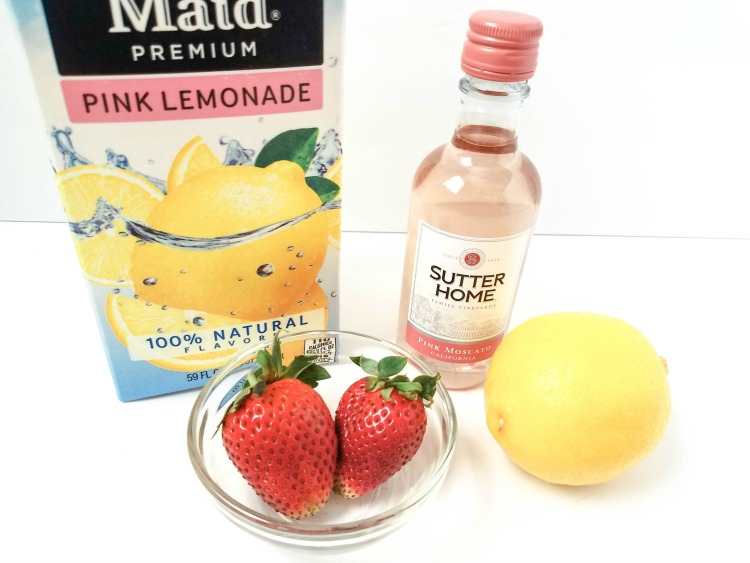 Directions to make Pink Lemonade Moscato:
In a large glass or cocktail shaker, pour the pink Moscato and pink lemonade and mix well
Fill 2 glasses with ice
Divide the sliced fruit between the 2 glasses
Fill glasses with pink Moscato and pink lemonade mixture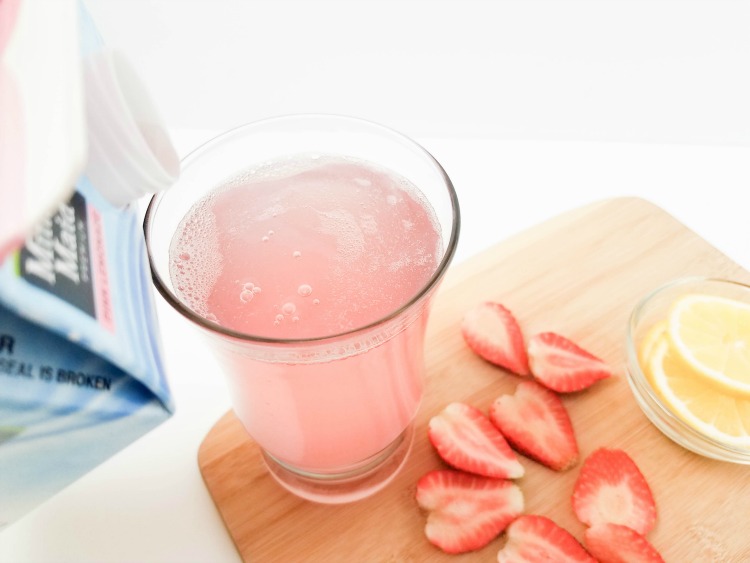 And just like that, you've created a cocktail that is sip worthy for certain. With the hot summer months literally right around the corner, you'll love this refreshing and delicious drink!
And ………………….Don't you just love these small bottles of wine to drink on their own? So great for on-the-go events or picnics.
Make it up for yourself and invite over some friends to sit out on the porch together and relax. This cocktail is one that you'll love and want to make over and over again!
Pin this Pink Moscato Recipe for later!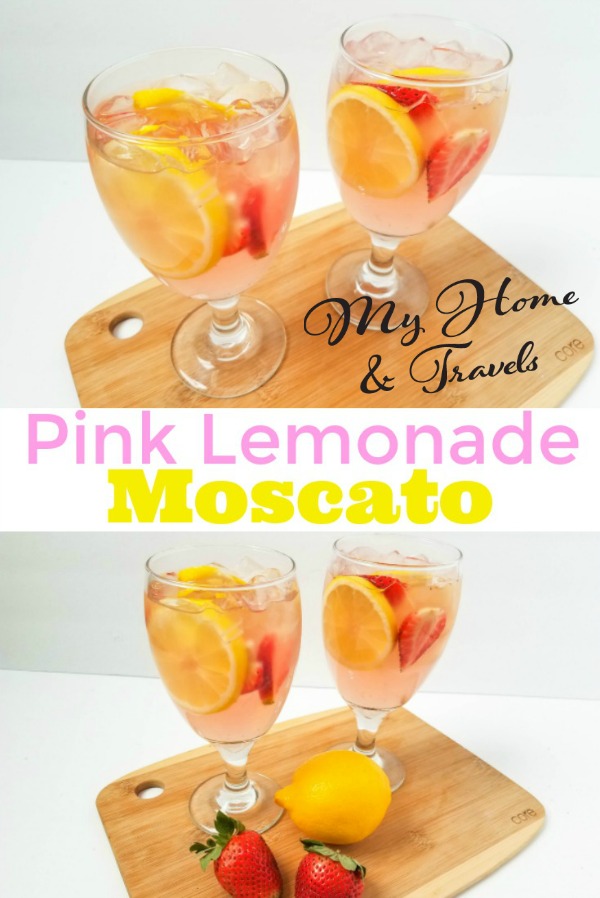 Do you need a few more beverages, maybe for the upcoming holiday weekend?
I've included affiliate links to Amazon for you to find some products easier. I may receive a small commission, but the price is the same for you. It just helps my blog out.
Happy Travels,
Rosemary