No matter what time of year, it's always a good time to have a picnic. Labor Day is this weekend and most think of it as the last official weekend of summer.approaching, why not start planning ahead to have a menu full of patriotic picnic foods that are perfect for sharing? The more that you prepare for your picnic, the more fun and festive food options that you can have! If you're looking for a few red, white, and blue recipes, here are 20 Patriotic Picnic Foods perfect for celebrating anytime of the year to get your picnic planning started!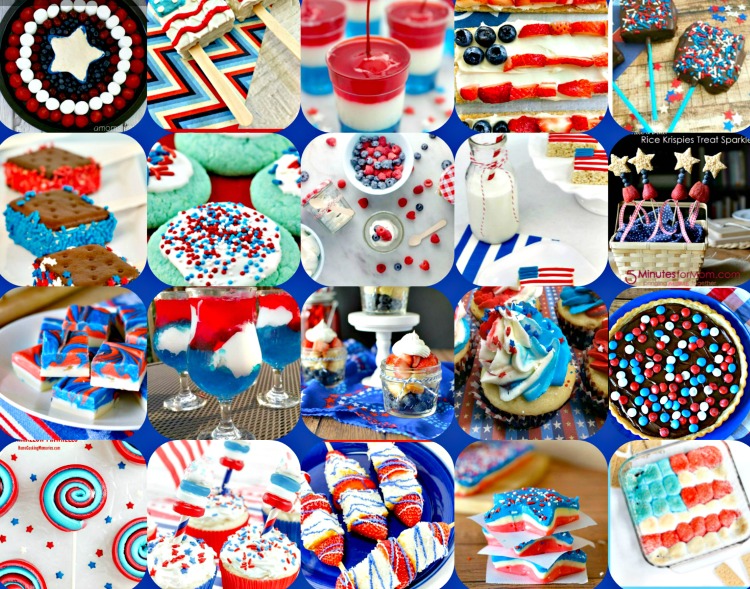 Let's plan for a final blow-out for summer before we bring out our fall decor.
20 Patriotic Picnic Foods Perfect for Celebrating Anytime of the Year
Planning and packing for a picnic has never been easier than with these 20 Patriotic Picnic Food options! Make one, or make 'em all, but rest easy knowing that you're going to have some truly delicious options for all your picnic food needs!
Think about all of the upcoming outings for a family you will have attending festivals or going apple picking, here's an easy picnic on the go idea.