When we visit any place on a trip, it's easy to come away with many memories and new favorites. I'm going to start a new series of travel adventures beginning with my Five Things I Love About Charleston. Thank you to The City of Charleston CVB and Charleston Culinary Tours for providing tickets.
My obligatory Manhole cover photo.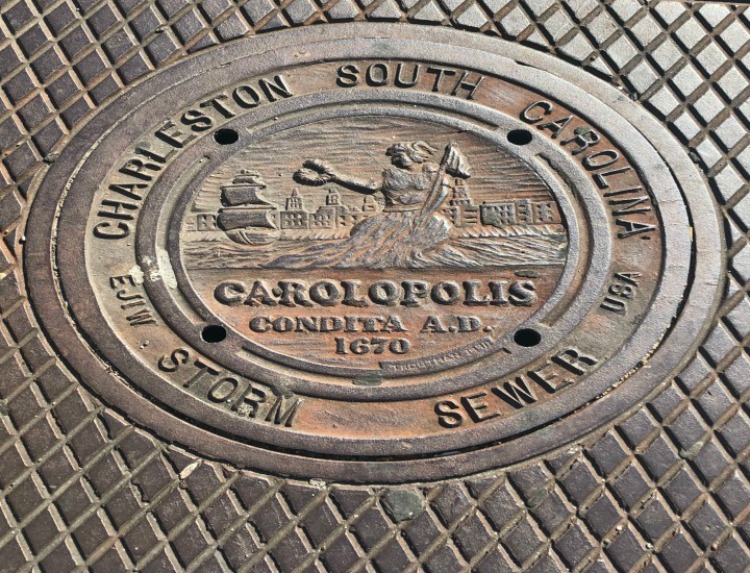 In cities such as Charleston, you could easily spend a week and still not see or do everything offered for your enjoyment. Let alone try restaurants with great reviews and recommendations, or a special location.
With only 48 hours in Charleston, it didn't take long to find my five favorite things, with a good five runner ups. Needless to say, the days, and evenings were jam packed.
If you are a history buff, Charleston is a great place to be. Many monuments can be found.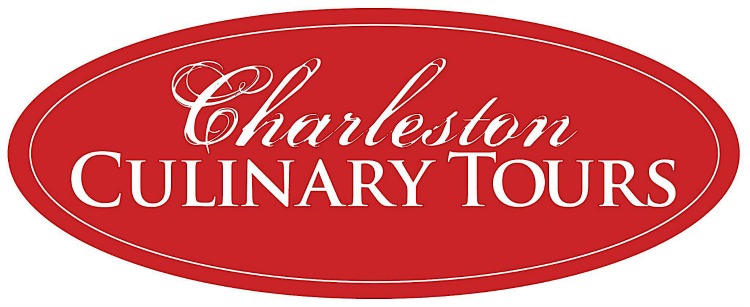 You know one of our favorite things on any trip is the food and being hosted for the Upper King Street Tour was a great way to start our time in Charleston.
Not only do you get to enjoy and try several restaurants in one evening, but it's also a bit of a history or cultural tour. You will see a full post about each of these restaurants very soon.
We started with a Charcuterie Board and wine at Uncork, then onto HoM for a salad and turkey slider. Cheer Wine was involved. At Indaco, black spaghetti with shrimp was served. Then onto The MacIntosh, we had one of the most delicious and homemade ice cream sandwiches you could ask for.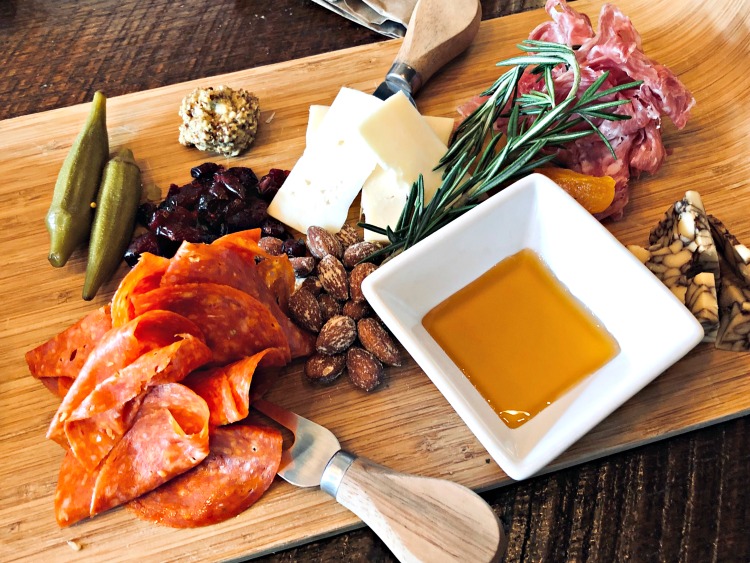 Many other tours are offered to get a taste for the Low Country and regional food. All the details can be found on Charleston Culinary Tour website.
These gates on King Street is actually a grid of the streets in Charleston. If it hadn't been on the tour, I would have never noticed that.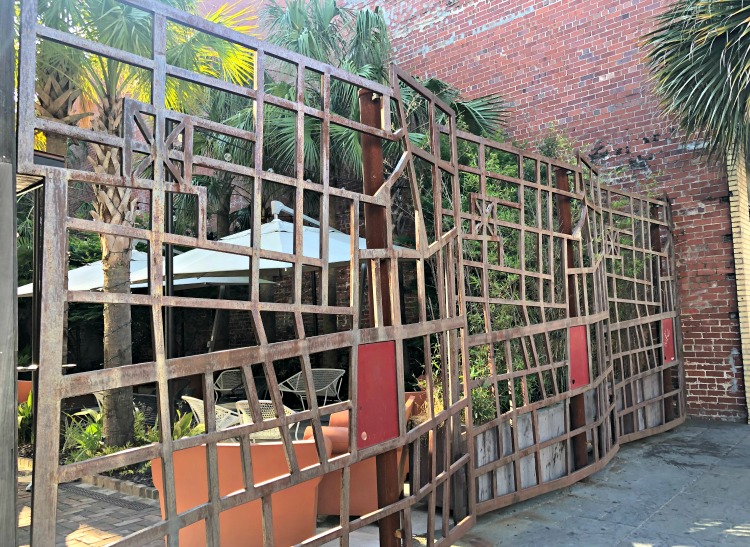 Charleston Waterfront Park
It's hard to be along a waterfront and not take an evening stroll. We were lucky the first day with fairly mild temperatures so it was a gorgeous night out to watch the sun go down. With boats in the harbor, couples strolling hand in hand, and the laughter of kids running around made it a more perfect evening.
One of the most photographed spots in Charleston is the Pineapple Fountain. I had to wait a few minutes to catch no one in front of this for a picture. But the wait was worth it.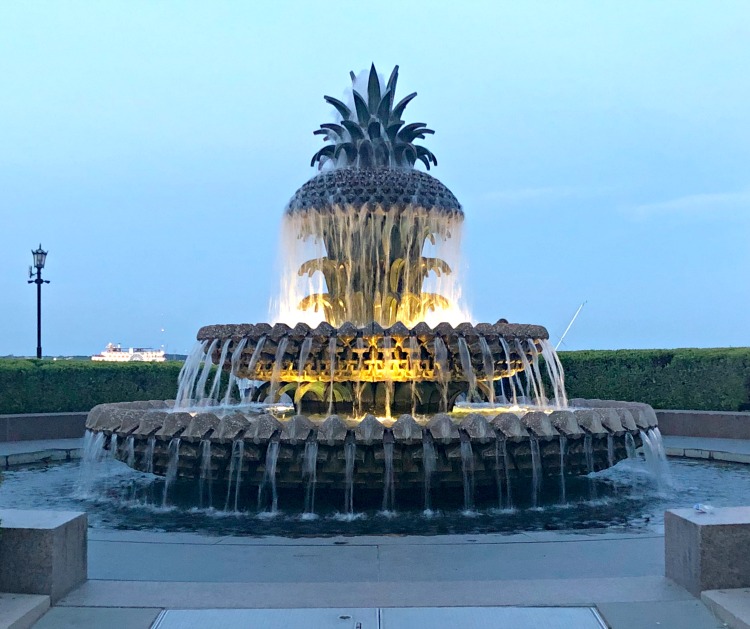 You will also see many historical mansions, many privately owned. Some have been turned into beautiful bed & breakfast. My choice for a stay next time.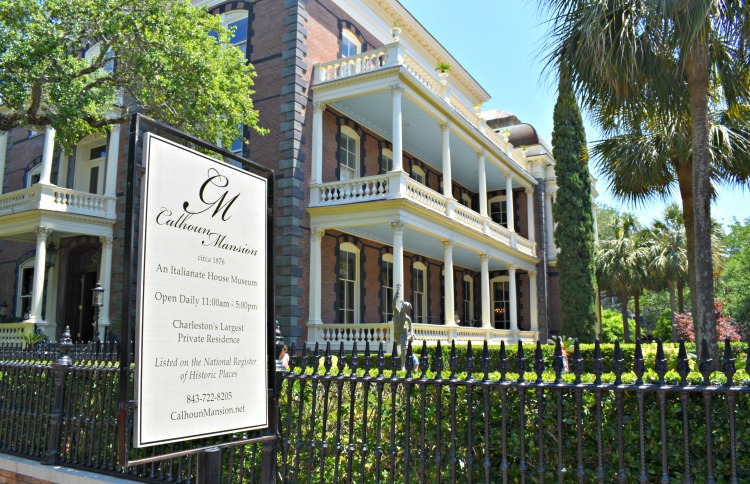 Old South Carriage Company
You can't visit Charleston and not take a Carriage Ride and Tour. Not only do you go at a slower pace, but your driver is very knowledgeable about all of Charleston.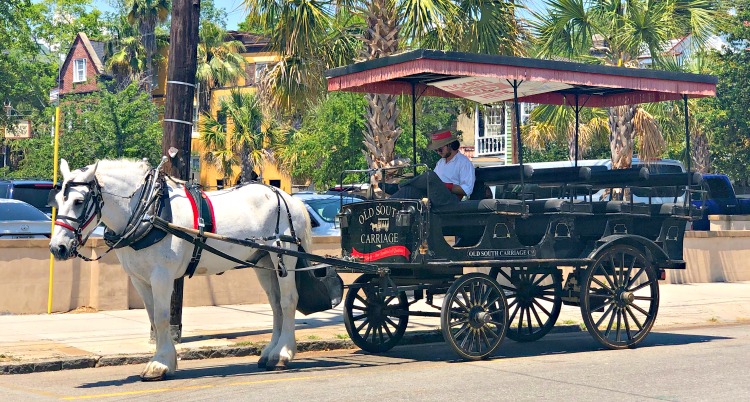 This business is very regulated and only so many carriages are allowed on the streets at a time so you don't know exactly what part of the city you will see until the ride begins.
So many points of interests will be pointed out as the driver keeps you entertained. Next time, an evening tour will be taken. You get a peak into the many lovely gardens and homes along the way.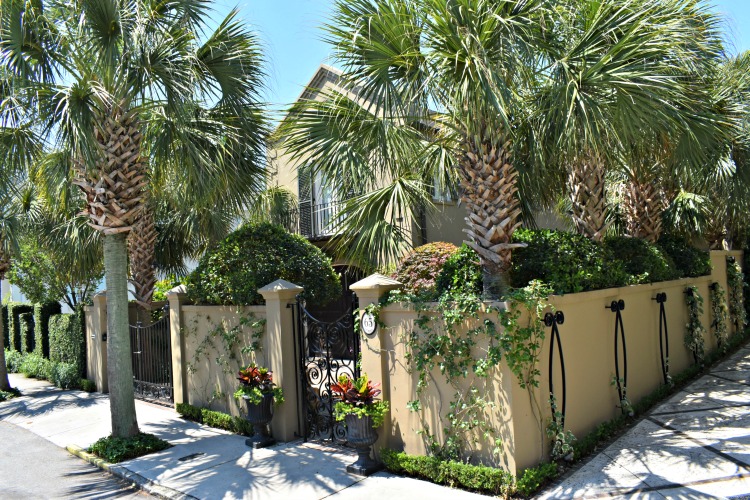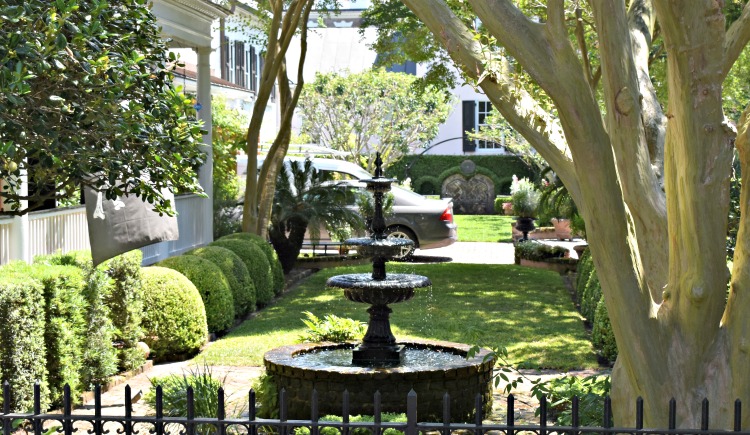 Reservations are highly recommended and can be done at Old South Carriage Co.
The Schooner Pride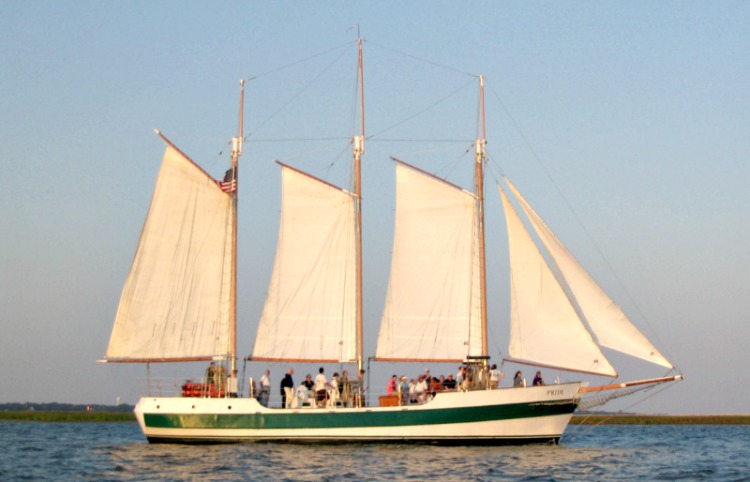 Sailing around the Charleston Harbor on this 84′ tall ship wasn't only one of my top five favorite things to do in Charleston, but also is with many other visitors. As a first timer any type of sailing vessel I had envisioned scenes from old home-made movies of The Kennedy's along Cape Cod. Well, kind of but not really.
As a tourist ship, we were part of the other 49 taking in the sites.
Raising and lowering of the sails was really exciting as you sat under them and watched them go up. You can volunteer to help with this experience.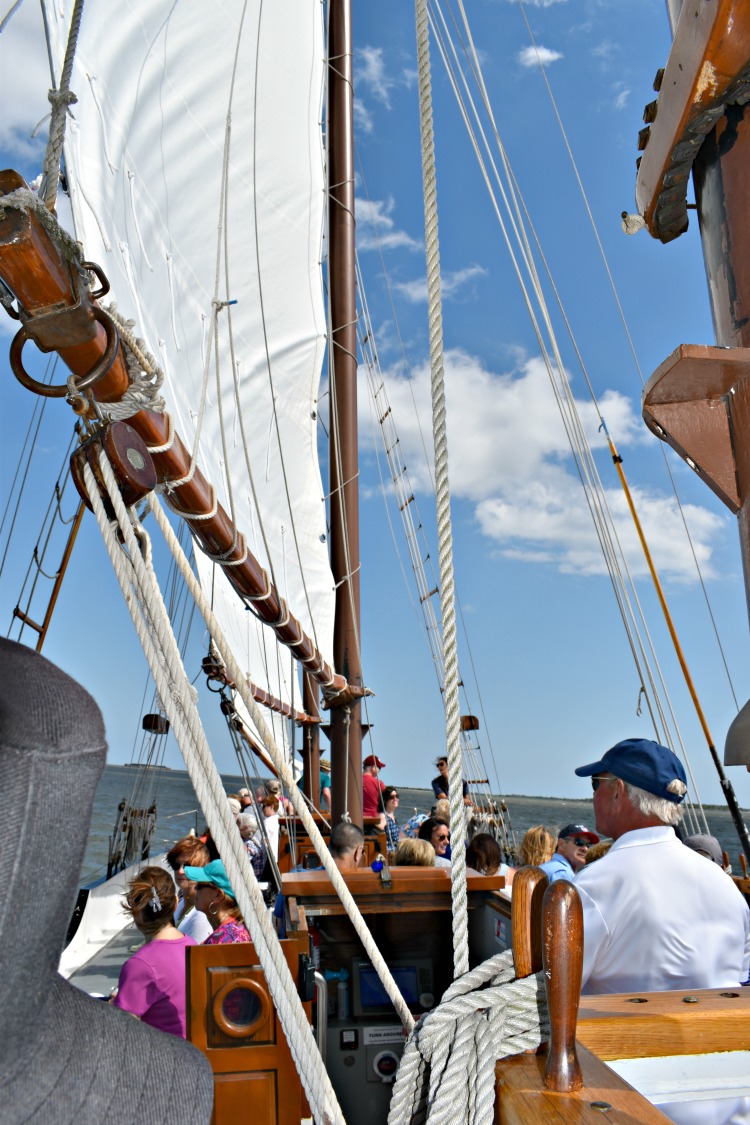 There really is a Captain of the Ship and does have a wheel to guide the ship. This isn't a narrated tour, but there are crew members on board eager to answer any questions and point out sightings of friendly dolphins.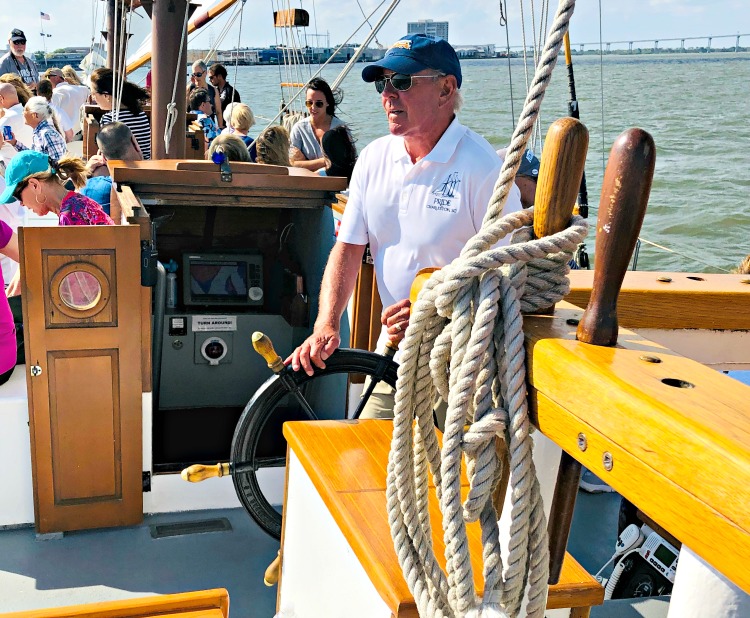 You can book The Schooner Pride for a private event or maybe sail for one of the Sunset Wine Tastings. Other events can be found on their website. My next visit sill include a Moonlight Sail.
ANGEL OAK TREE
Believed to be one of the oldest living trees in the US, this Angel Oak Tree is massive and beautiful. Estimates range from 400 – 1500 years old.
It's almost impossible to get it all in one picture, and even less likely to get it without a lot of tourist also there trying to get a perfect picture.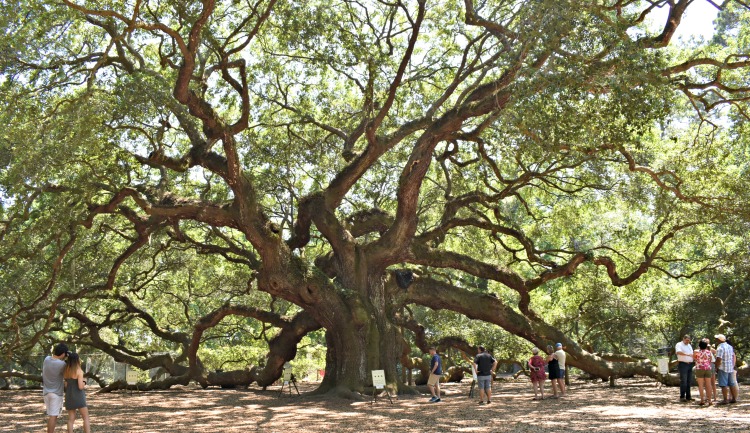 Measuring 28′ around and branches stretching 187′, it covers over 17,000 sq feet, doesn't it just sound big? If I visited again, I would go earlier in the day when the shadows might not be as heavy.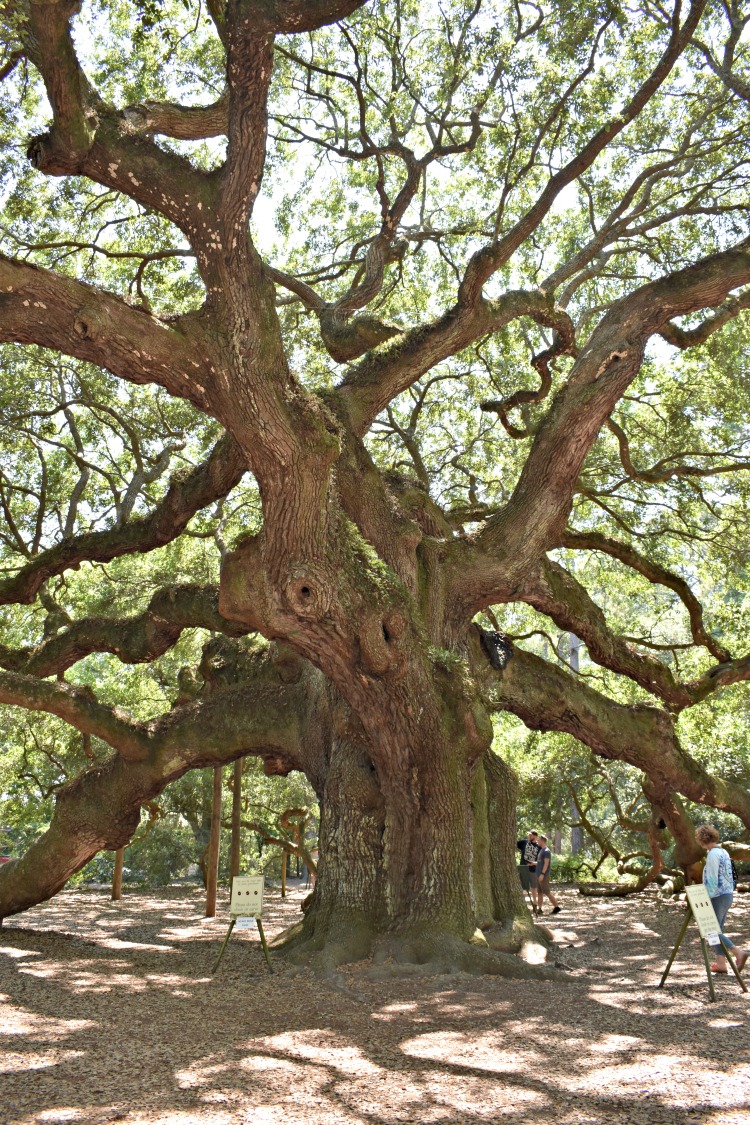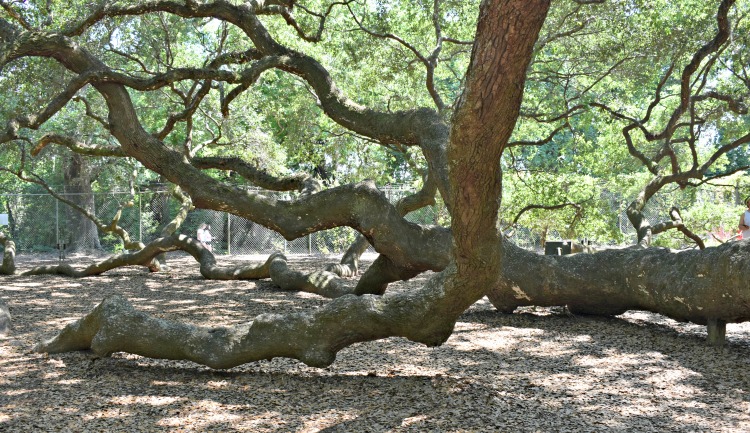 Located on Johns Island, about 20 minutes from downtown Charleston, is worth the trip. It is located inside Angel Oak Park and not accessible during all hours. You can still see it from the dirt road you drive down, but can't get up close.
Find out more information about this beautiful Angel Oak Tree here.
Bonus Favorite – Friends
Former Chattanooga residents, Scott & Lisa, now live just outside of Charleston and is great about making their home the "Bish Inn" welcoming many friends and family, or both – with reservations of course. They hosted us, a few family members, and other friends for a RibFest one evening. I was having so much fun, I didn't even take any pictures. But believe me there was many laughs and stories, with food and drinks to make a memorable evening.
When you are a blogger, you meet and become friends with people from all over the world. I met Lynda a few years ago at Haven Conference while she was still living in Chicago. A move brought her family to the Charleston area so it was great to meet up for breakfast and get caught up.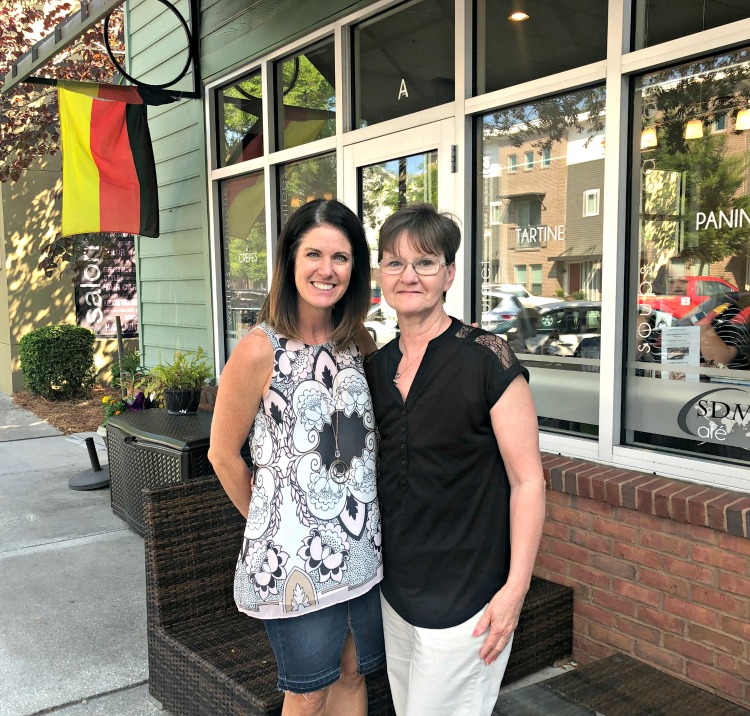 Now that you have heard about my Five Things I Love About Charleston, what were your favorites while visiting? Maybe one of your favorites will be mine on the next trip.