Our first night on a recent Virginia – Pennsylvania trip, was spent in Salem, VA at The Inn at Burwell Place.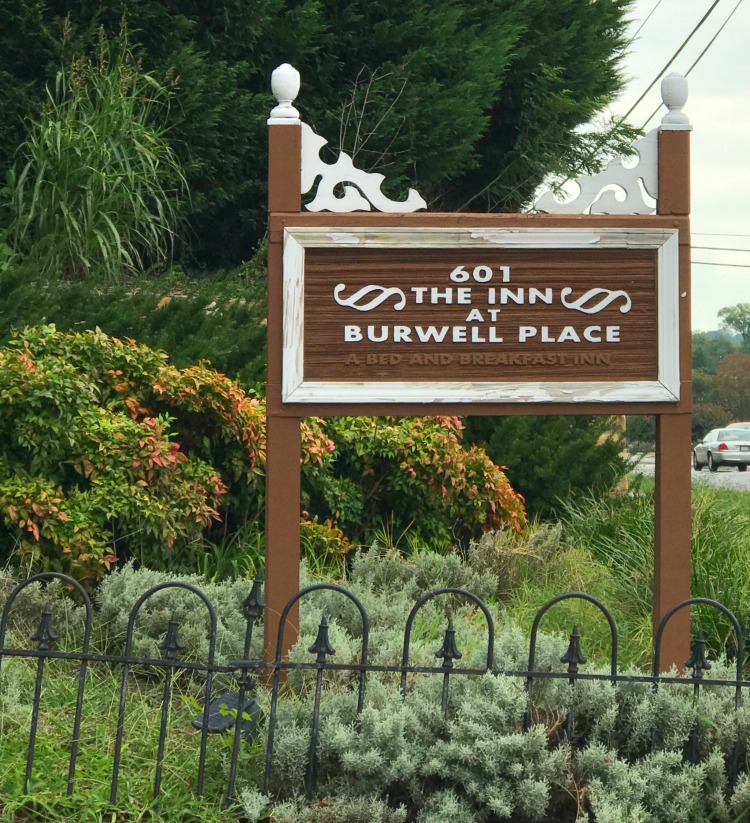 Thanks to Roanoke Visitor Center for hosting part of our stay in the Roanoke area. All opinions are truthful and my own.
Driving up, it looks like what most think of a Bed & Breakfast – an older charming home built in 1907, large front porch with rocking chairs, and outside seating areas. It was all of this.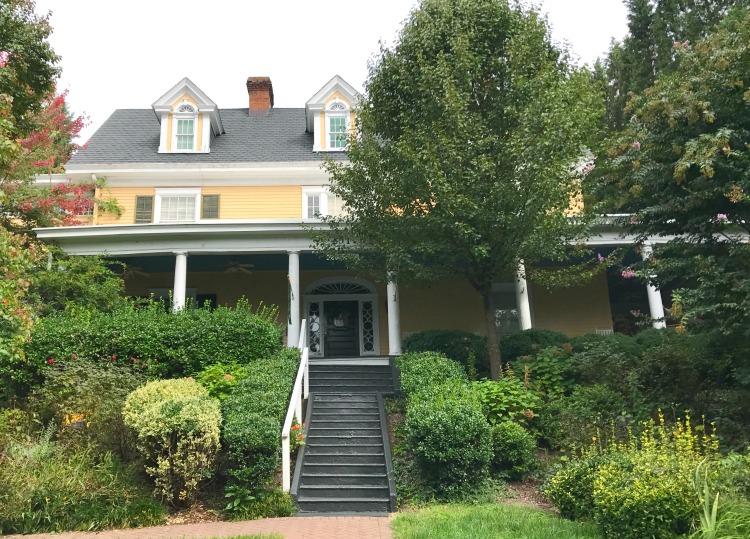 Although this was an older mansion, it provided lots of modern amenities such as a charging station on the front porch while enjoying a drink and talking to other guests. I spied a hammock in the corner, but time didn't allow for much lounging.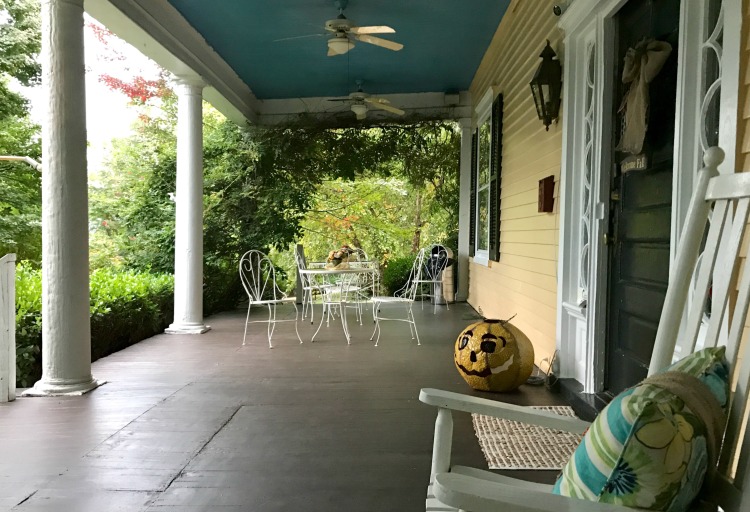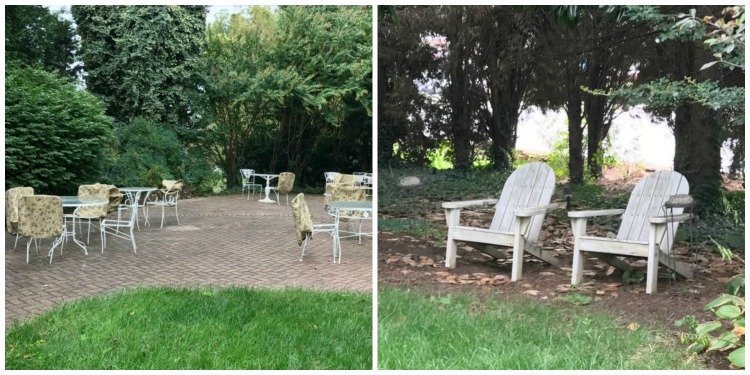 There was the beginnings of Fall decorating going on but as it was still mid-September, it was kind of early for much. And it looked like some updating on outdoor furniture was being done.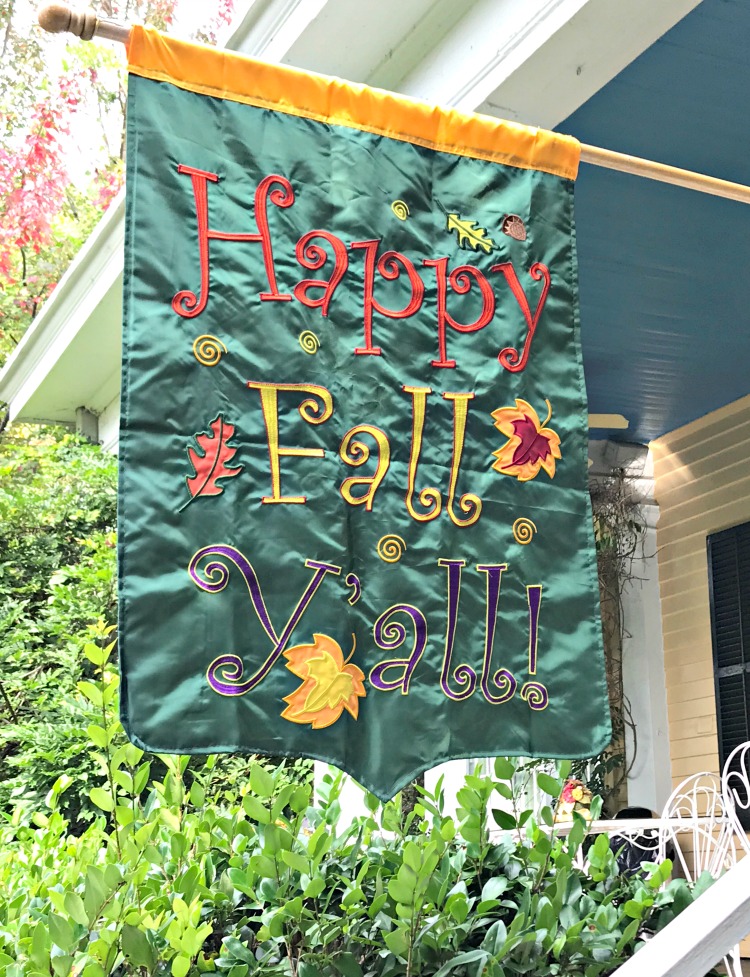 We were greeted by Cindy Lou and given a quick tour of the ground floor filled with antiques and a gathering room providing a TV and reading material.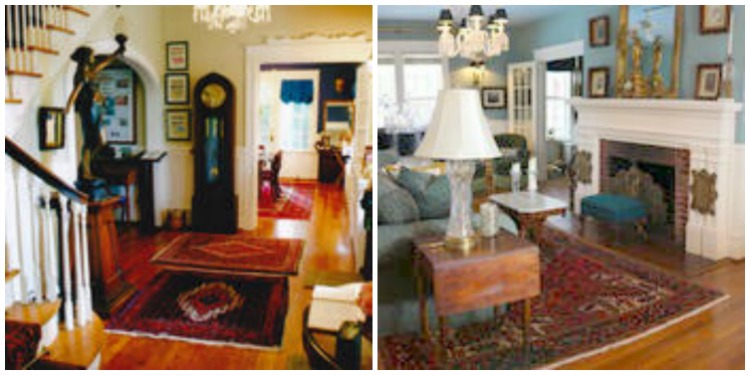 No room had been assigned to us so we had a choice, which both offering about the same, we chose Room Three in the back of the house, overlooking another garden area. The Inn is located on Main Street, which is very busy, so the back would be a bit quieter.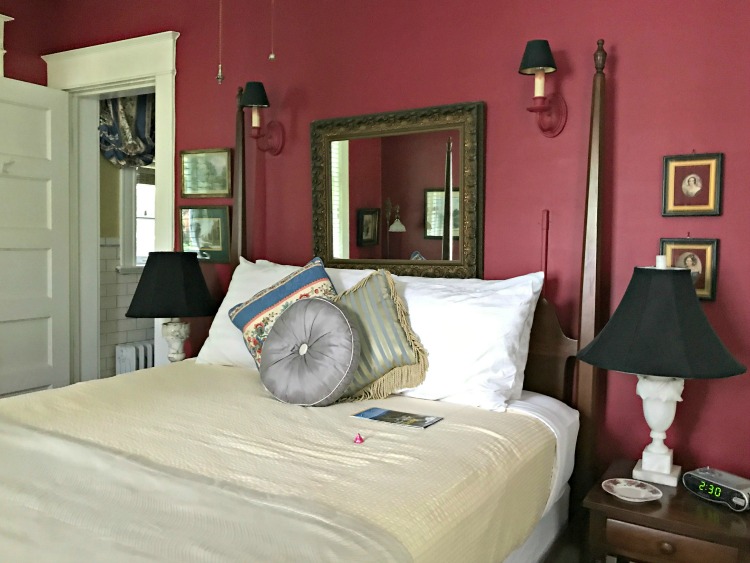 There was no access to the kitchen so an espresso maker and beverage center was set up in the upper hall. There was a large assortment of drinks and water, along with an ice maker.
This Inn was a bit different than most B & B we have visited as it didn't have the breakfast for guests together in the dining room. I missed that in a way, but a lovely tray of home made banana muffins was placed in our room the night before and the refrigerator filled with yogurt, milk, juice and fruit. A large assortment of options were with the Keurig in the room also.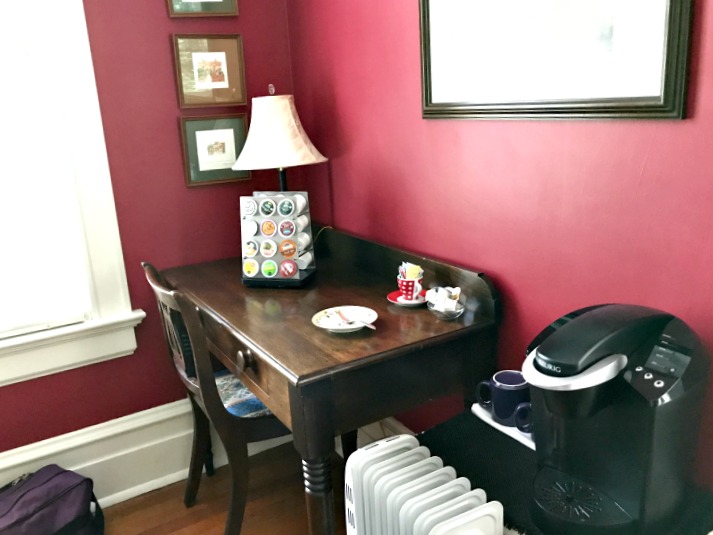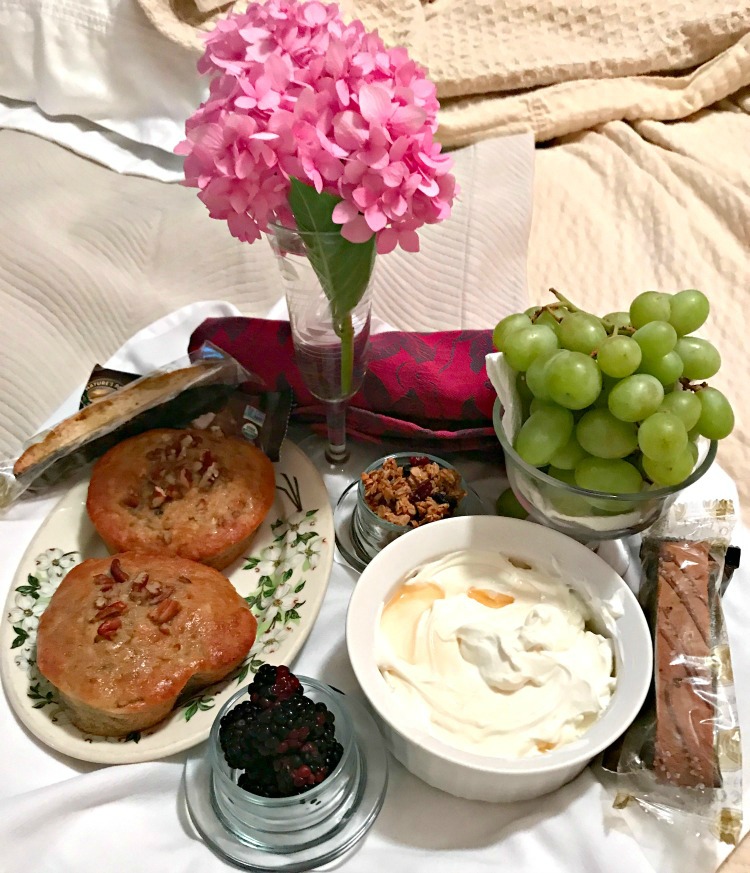 In a way this was somewhat more convenient as you didn't have to dress for breakfast but I did miss talking with other guests. It was nice getting out of the comfy bed, slipping into the robe provided, and being able to have coffee without having to go downstairs. You know I love my coffee first thing.
I always love how a few antique architectural details such as in the bathroom.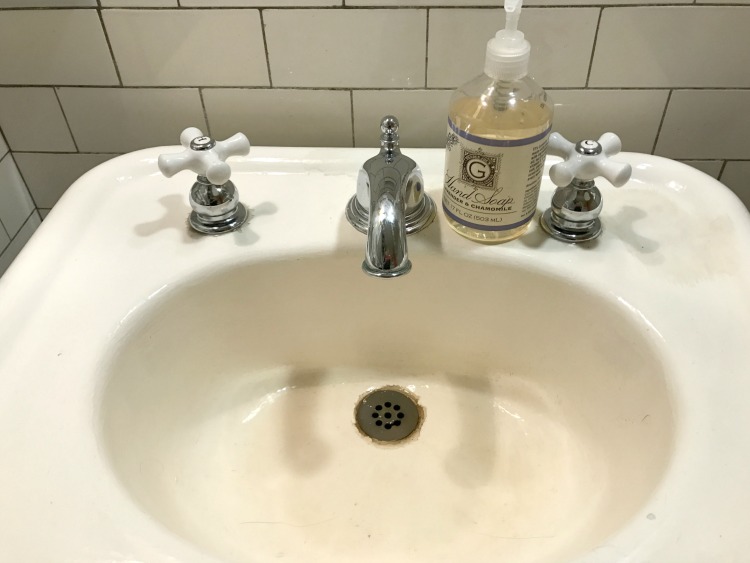 A few other little details which was a bit different.
The room key was placed on an antique teaspoon so it was easy to find.
A thank you note was left outside our door during the night.
As a southern tradition, the ceiling of the porch was painted blue.Cindy Lou had an interesting story of meeting Robert Duvall.
Another new one on me – The bathroom had a light-sensored commode, which was a bit surprising at first. Here's an affiliate link to one I found on Amazon.
Would I recommend staying there? Yes for all of the above reasons, but maybe planning a bit more time to explore the outside area which was being updated with lots of new paint and plants.
There is a website to find contact information and more information, Burwell Place, but you don't find them on any social media.
Anytime I start to plan an out of town trip, especially to a new area, the local Visitor and Convention Bureau such as VisitRoanoake can always provide you with a wealth of information, and sometimes lots of hidden gems such as The Inn at Burwell Place.
This was a great beginning to our week long trip, so watch soon for more fun details including a return visit, and interview, to Black Dog Salvage, and our first trip to Lancaster, PA and Amish Country.