Are you wondering where to enjoy Fireworks and 4th of July celebrations around Chattanooga this week? Here's a list I was able to put together and hope it helps you enjoy the holiday. If you know of more, I will be happy to add to the list here and on FaceBook.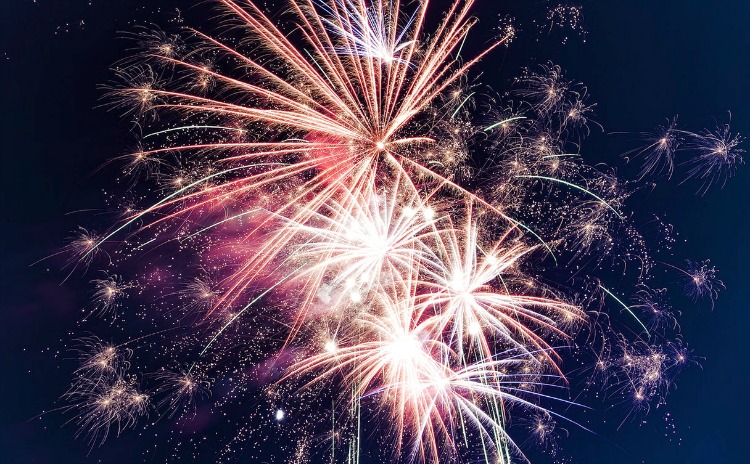 With the 4th on a Thursday, the celebrations are lasting almost all week. Start times are appoximate and of course these can be changed or cancelled depending on weather. If you have questions, try to contact the venue directly or checkout their FaceBook page or website.
TUESDAY, JULY 2nd
Lake Winnepesaukah 10 pm
This "local" amusement park just outside of Chattanooga has been open for almost 100 years with family friendly rides and attractions. Find their calendar here. There will also be fireworks on the 4th.
WEDNESDAY, JULY 3rd
Collegedale "Freedom Celebration" 9:45 pm – Free
Check out their website for more details. There are 3 different venues offering a variety of music and family fun including bluegrass music, East Tennessee Symphony Orchestra, crafting for kids, and multiple food vendors. The evening ends with fireworks.
Coolidge Park "Pops on the River" 9:45 pm – Free
Everyone looks forward to this each year and making a full evening of it. You can pack a picnic to enjoy as casual or formal as you like. I've seen tables with candles and dishes to someone picking up sandwiches somewhere along the North Shore area. There will be food and drinks available for purchase. Entertainment begins at 5 pm, with the Chattanooga Symphony & Opera Orchestra performing at 8 pm, the spectacular fireworks about 9:45.
Ft. Oglethorpe, GA "Patriotism at the Post" – Polo field on Barnhardt Circle
Music begins at 7:30 pm with fireworks at 9:30 pm
Watch Fireworks from Coolidge Park during dinner cruise
Camp Columbus – Middle Valley Fireworks – Free
Gates open at 5:30, music begins 6 pm, fireworks at dark
THURSDAY JULY 4th
Chattanooga Lookouts – promised to be one of their biggest displays of the year – following game. Let the kids run the bases too.
Signal Mountain – 4th of July Parade – 10 am
Enjoy this wonderful small town tradition!
Lake Winnepesaukah – 10 pm See details above on 2nd
Soddy Daisy Lake – begins at dark
Athens, TN – Regional Park – Fireworks – 9:30 pm
Dunlap, TN Harris Park – Fireworks – 9:15 pm (CST)
South Pittsburg, TN – Downtown area – Fireworks – 9 pm
FRIDAY, JULY 5th
Chattanooga Lookouts – following game
Mark your calendars – Fireworks is after every Friday Friday home game.
Thought I would share a few of my favorite 4th treats so if you are still making your dinner plans.