Touring the Andy Warhol Museum of Art in Pittsburgh
If you find yourself in or near Pittsburgh, at the top of your must see list should be to tour the ANDY WARHOL MUSEUM OF ART. The successful artist, director, and producer has earned a reputation for himself over the years, especially for his incredible artistic sense.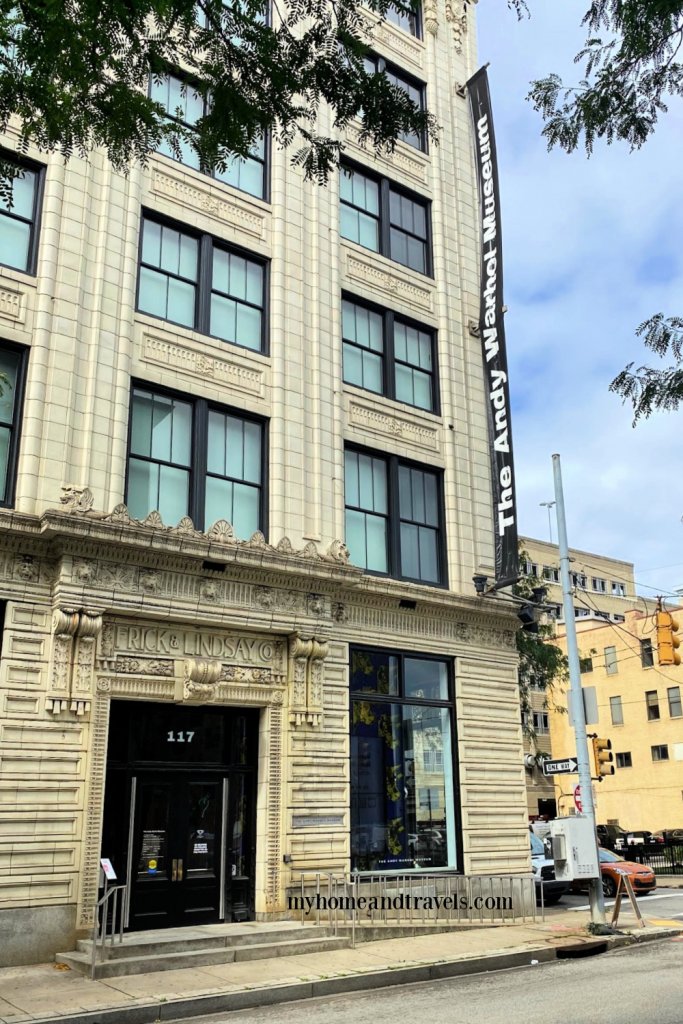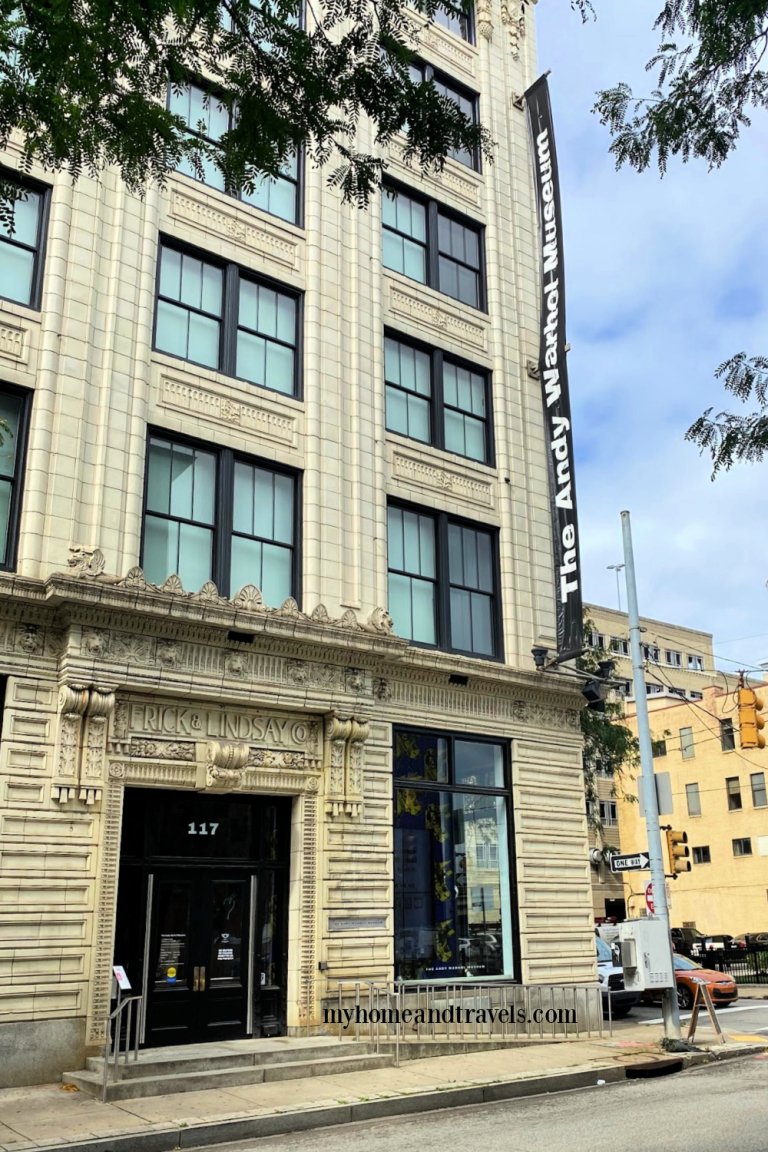 Why is this in Pittsburgh, I thought he was from New York? Not known to many, but he was born in Pittsburgh in August of 1928 The Andy Warhol Museum of Art celebrates his life and legacy, leaving a major impact on visitors who want to see and experience his collections for themselves. Many displays, especially those of personal items, shows the eccentric life he lived.
I loved this interactive window.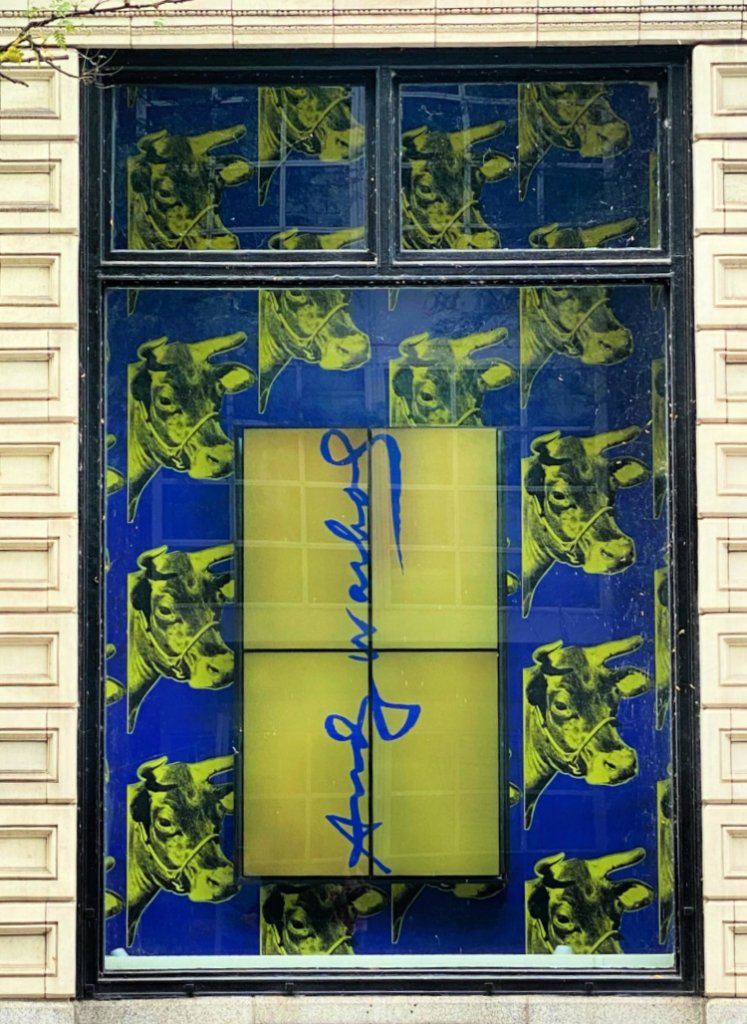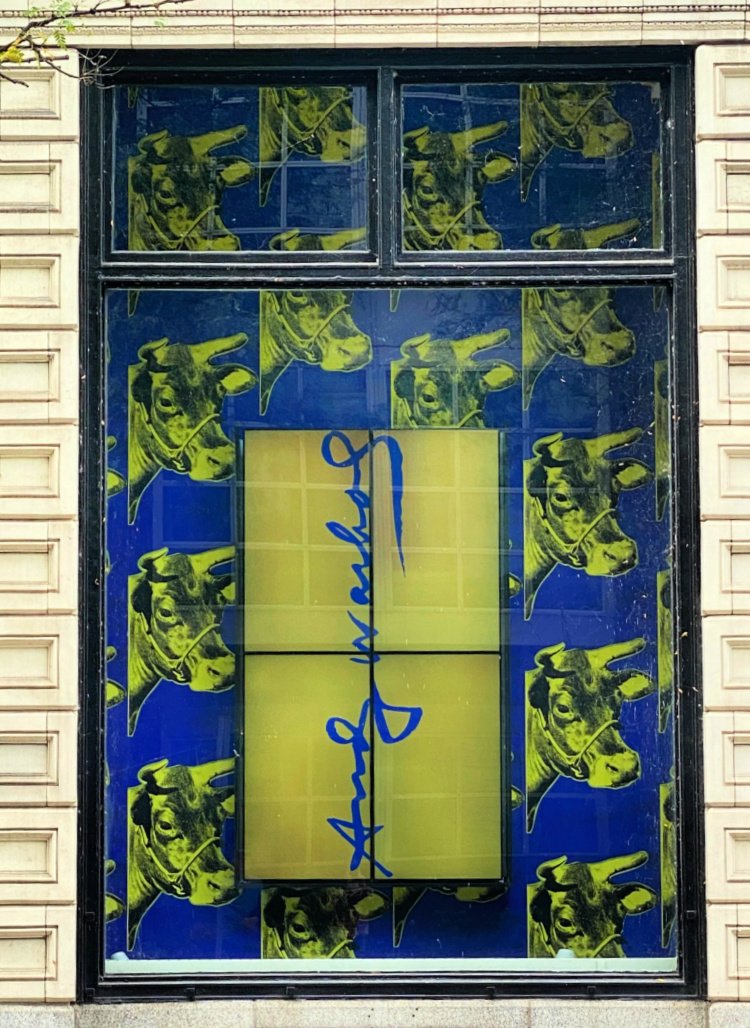 Remember with all the lights in a museum, sometimes it's hard to get pictures without glare and shadows.
What to Expect When Touring the Andy Warhol Museum of Art in Pittsburgh
If you'd like to stop by the museum for an artistic experience of a lifetime, you're in for a real treat. The museum is home to dozens of incredible thought-provoking exhibits that will leave you in awe. Sometimes you just have to say hmmmm……
I was a bit disappointed one of his most famous pieces was on loan to an Asian Tour at the time – The Campbell's Soup Can. A couple of variations were on display.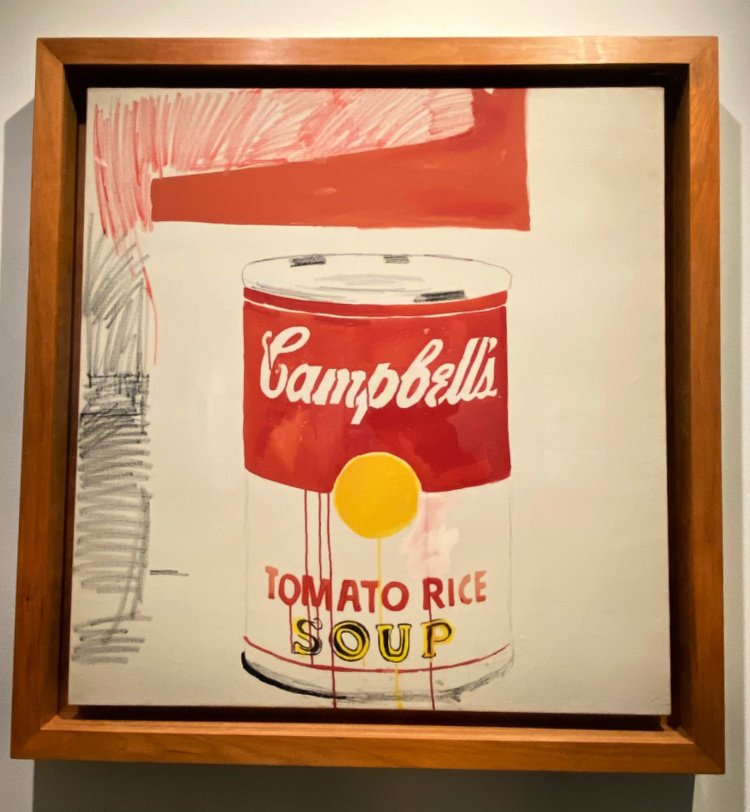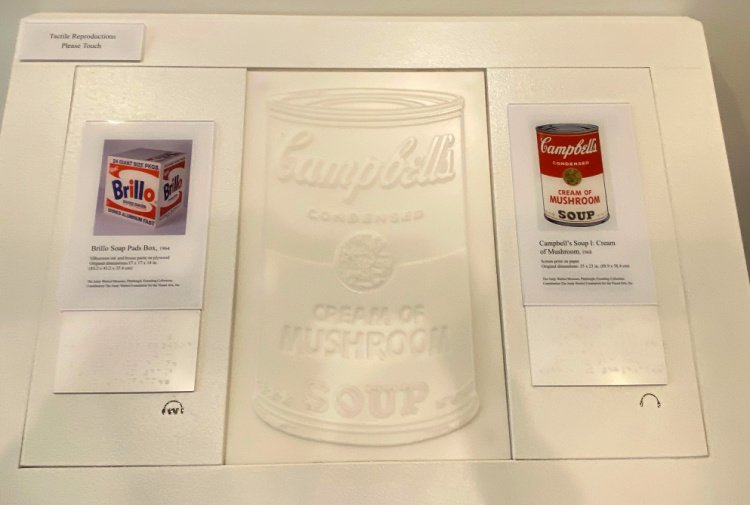 A few of my favorite pieces:
Anything with Jacqueline Kennedy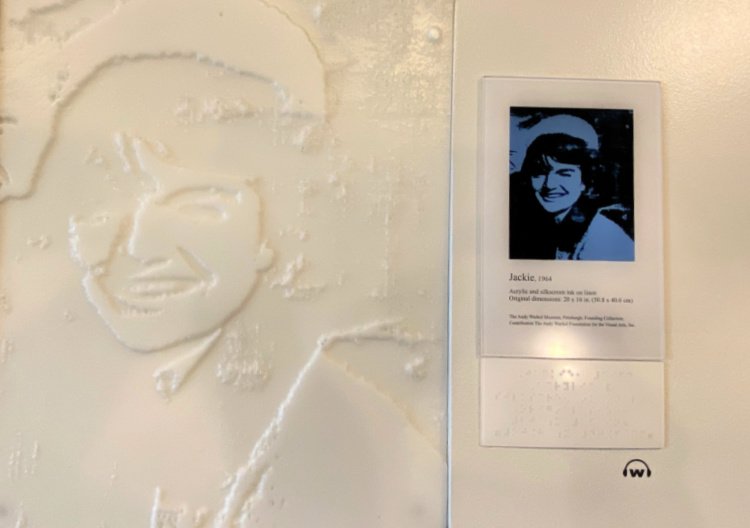 And of course, anything Elvis
This is known as Elvis 11 Times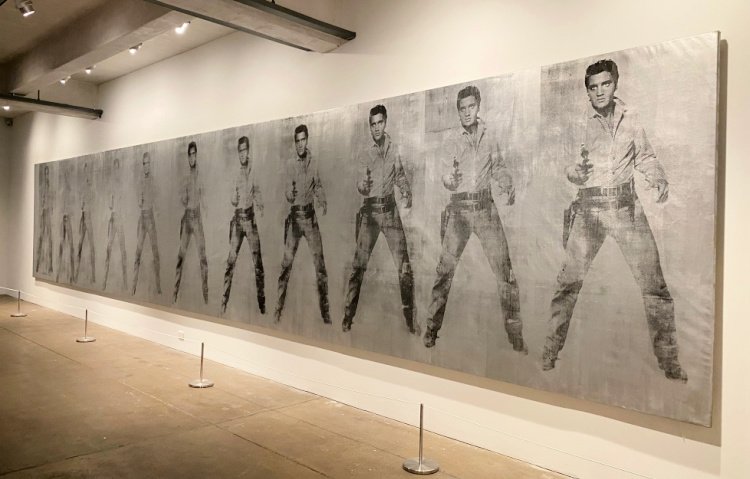 I had seen Triple Elvis by Warhol at the Virginia Museum of Fine Art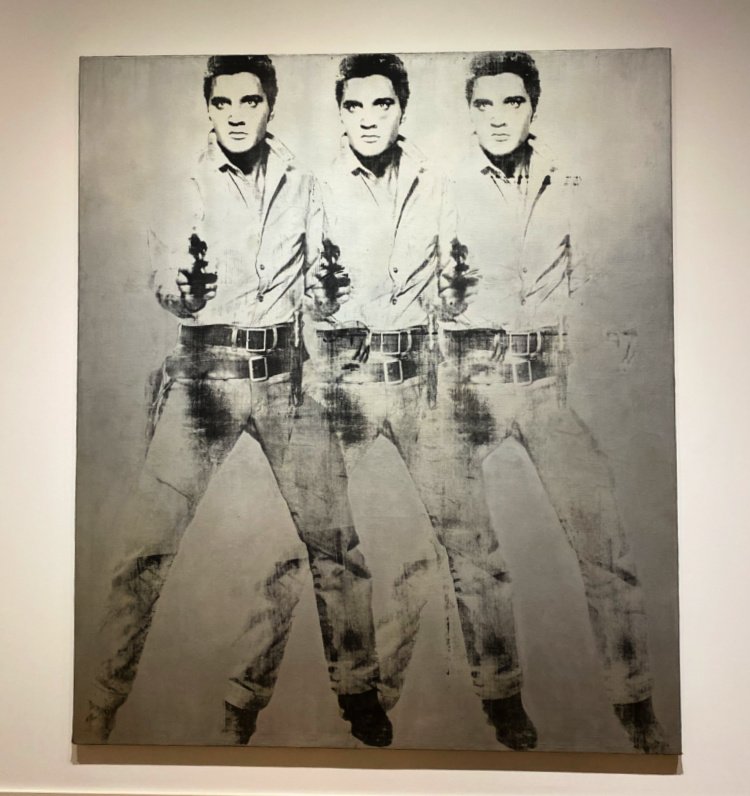 The Current Ongoing Exhibition
The Warhol's Collection is an ongoing collection that you'll get to see live and in person during your trip to the museum. While checking out this exhibition, you can walk through the museum while browsing through incredible pieces created by Andy Warhol himself.
He spent years creating beautiful, intricate pieces that make people think when they see them. If you've always had a love for art and want to see pieces that can inspire you and put you in a good mood, this is an incredible exhibition to check out.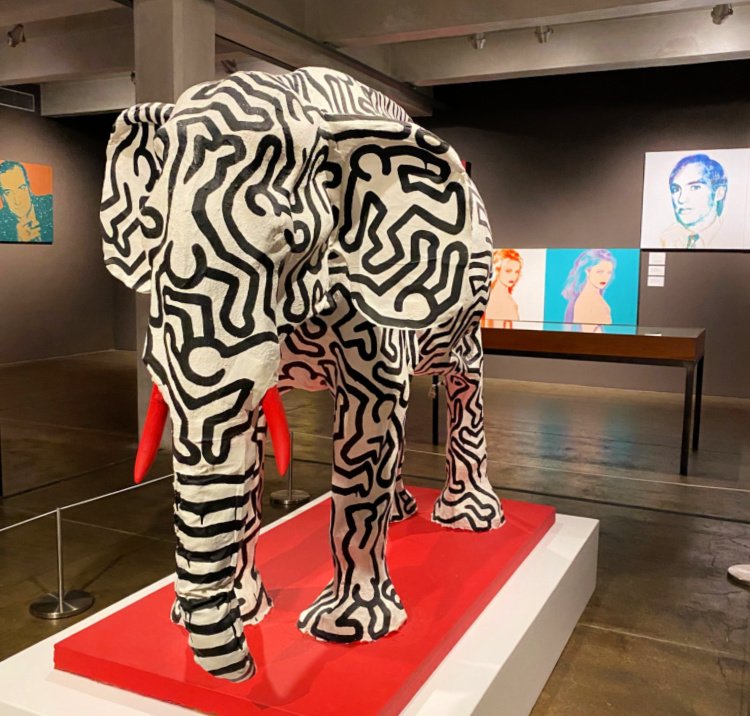 I recognized this wallpaper from a painting I saw on display at The Lauren Rogers Museum of Art in Laurel, MS. This museum is a fabulous place if you are in the area.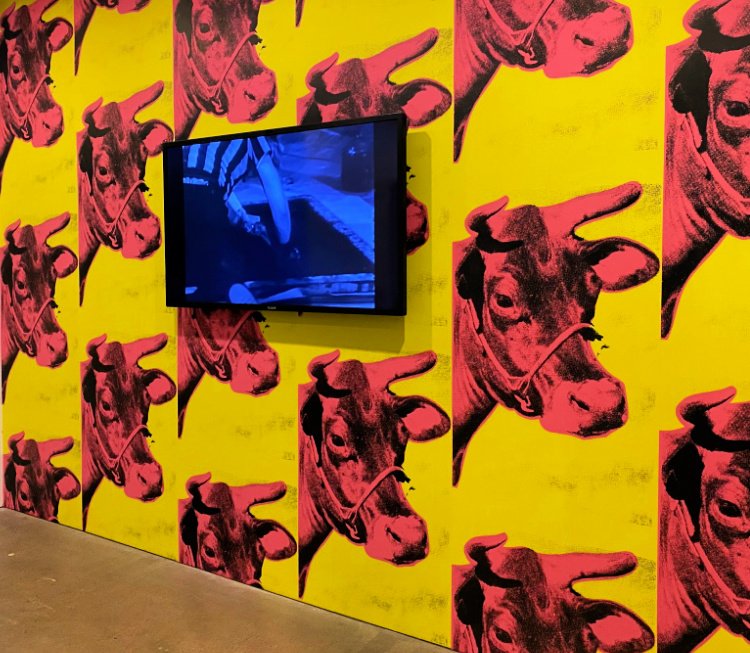 Known as Cow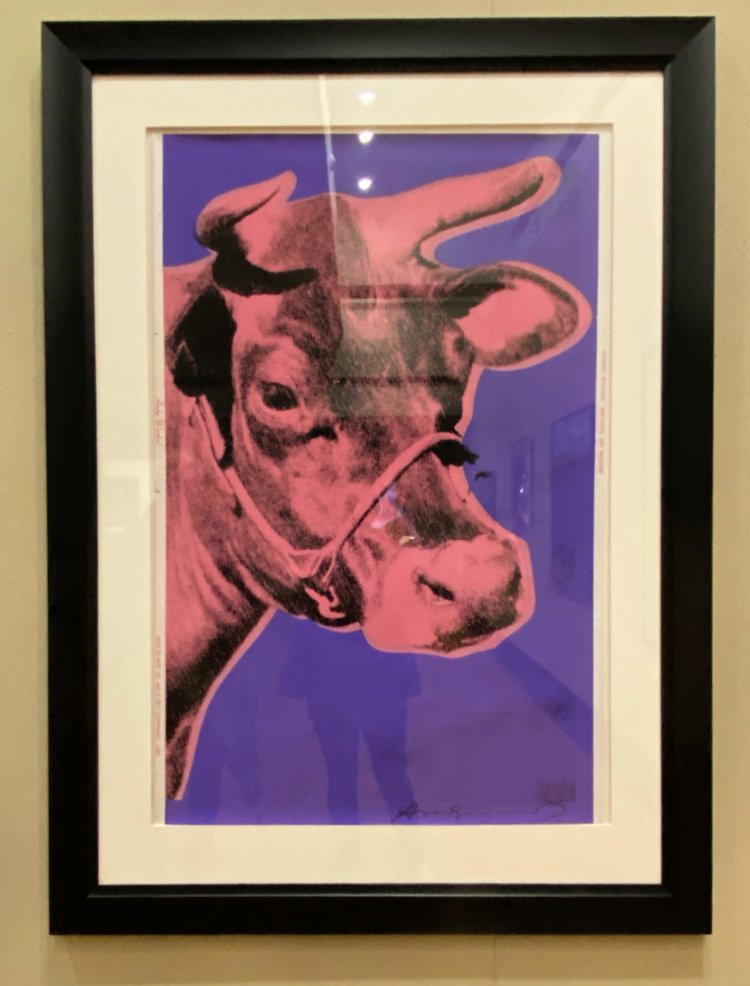 Lots of personal items on display:
High School Graduation picture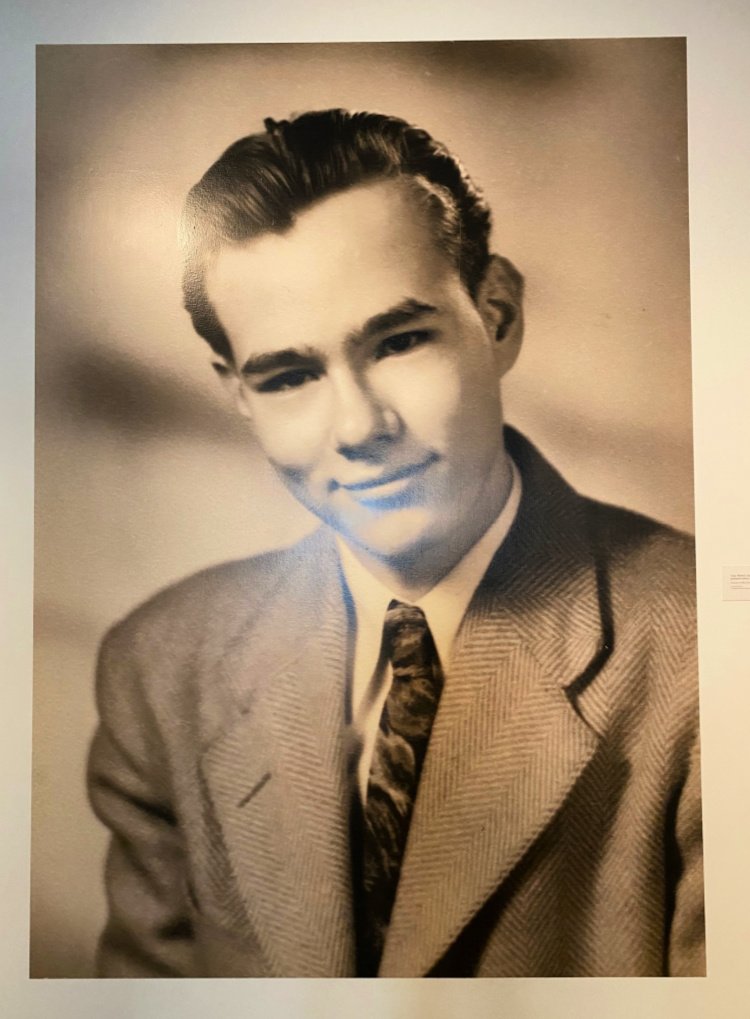 His Mother's hats and scarves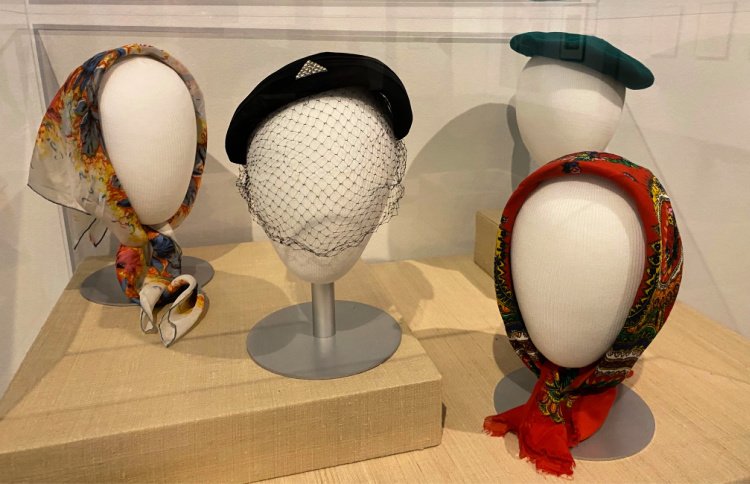 Items from his home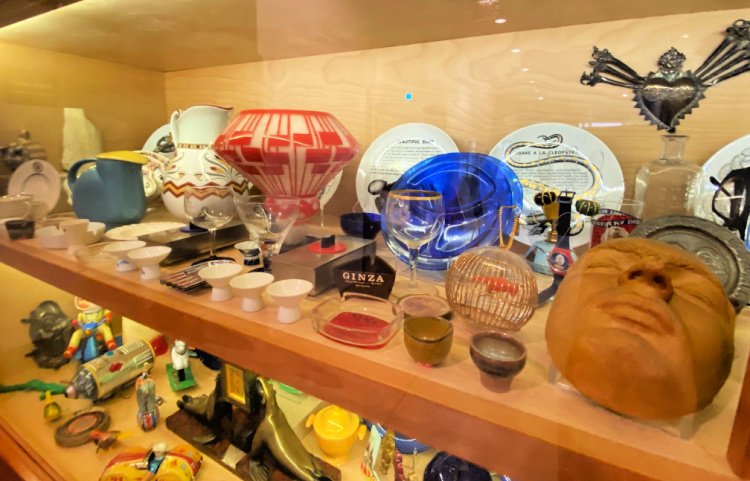 A few of the more unusual pieces:
This Great Dane was purchased in an antique store.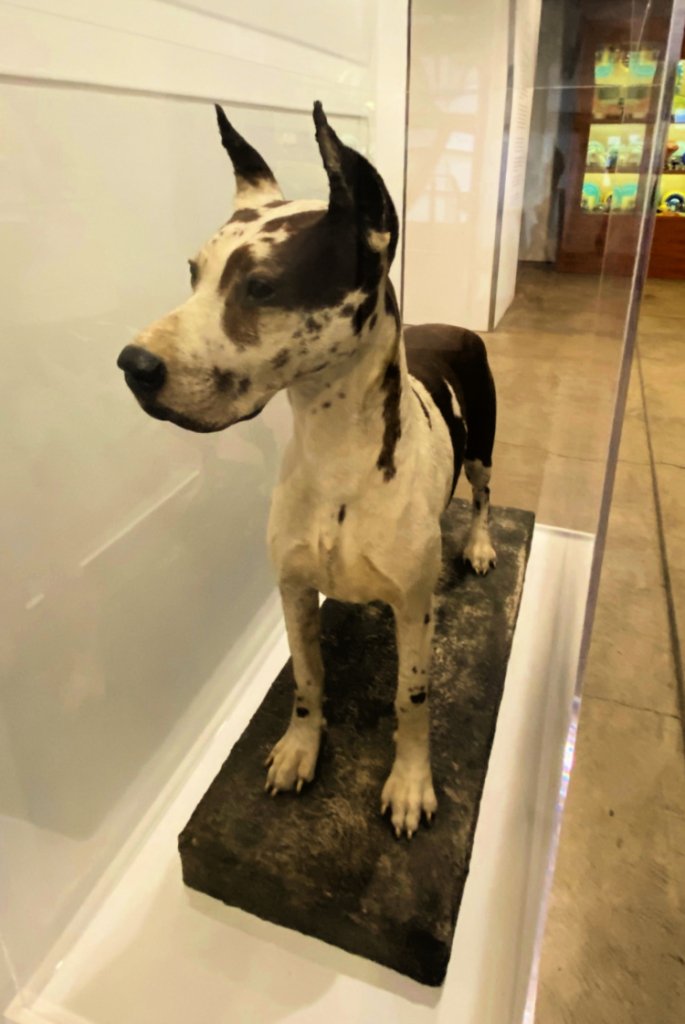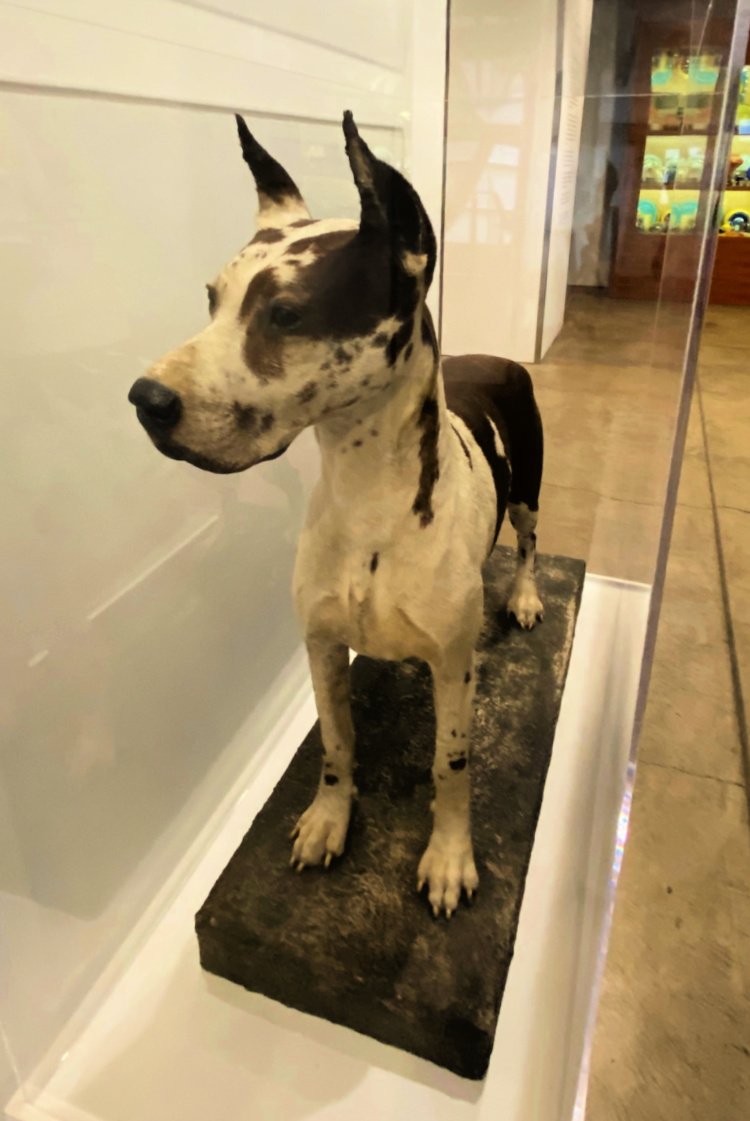 He seemed dto be a collector of everything. Boxes were filled with more art, magazines, and newspaper articles.
We saw this lion in a room full of archives but I couldn't find out any information on it.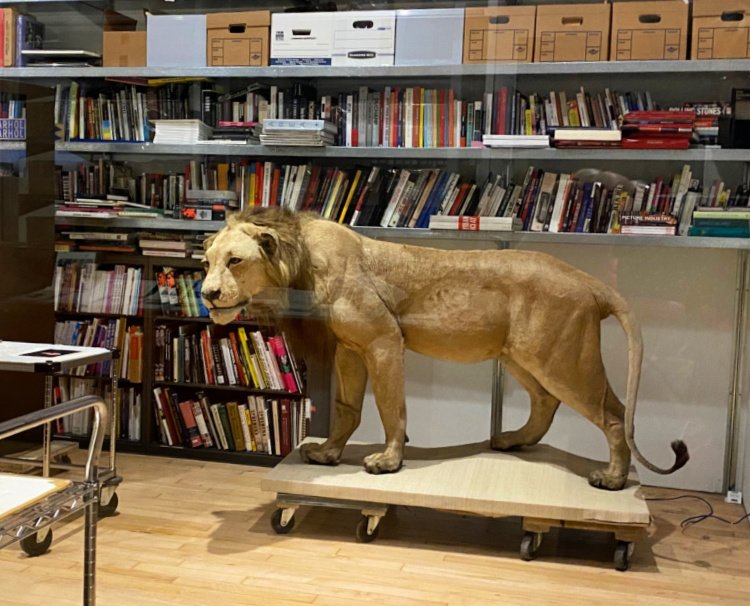 A little known fact, he started wearing wigs very early in life.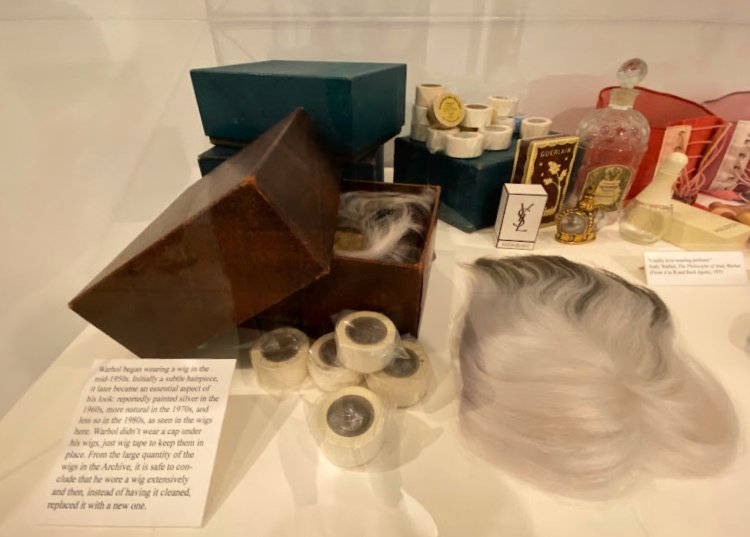 Of interest to my husband as he's a record collector: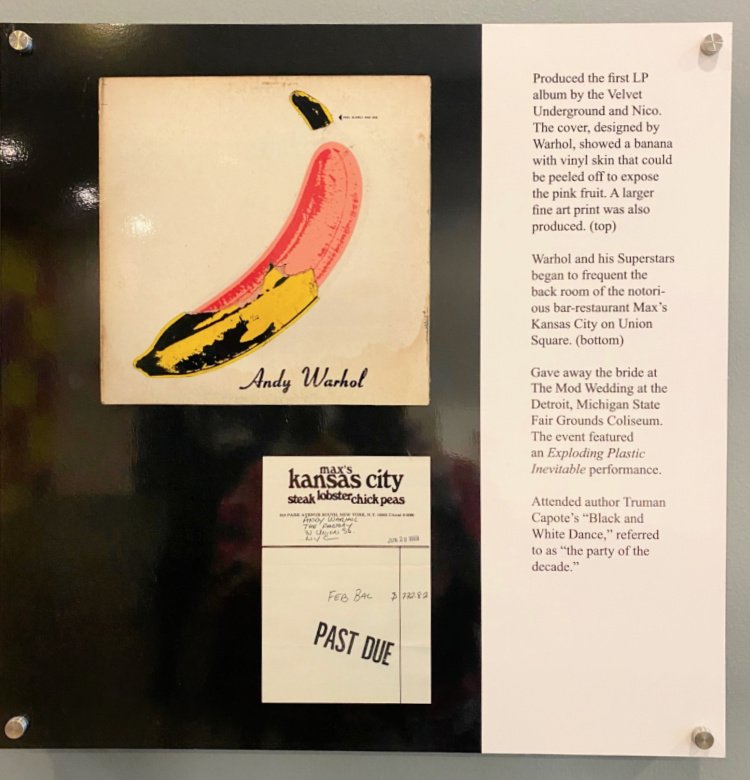 The famous Andy Warhol banana cover appears on the LP record "The Velvet Underground & Nico," produced by him in 1967. There are variations of this cover, but the plain
Yellow banana is probably the most recognizable. Warhol was actually the manager of Velvet Underground beginning in 1966. The group performed sporadically through the 1970s and 1980s, last performing together in 1996.
Warhol created around 50 album covers for many different artists and genres, including Aretha Franklin, John Lennon, Rolling Stones, and Diana Ross, just to name a few.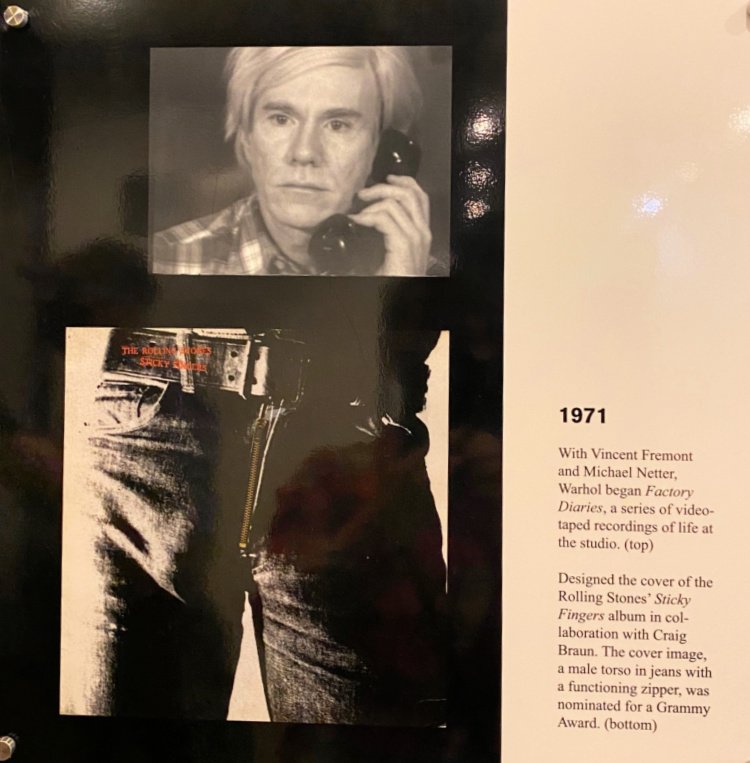 He died in 1987 in NYC, at age 58, following complications from gallbladder surgery. He is buried in Bethel Park, a suburb of Pittsburgh.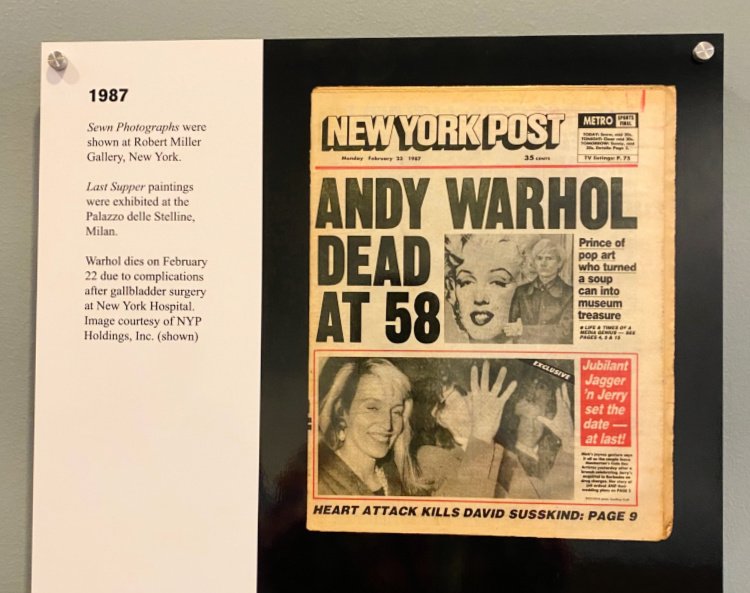 Special Exhibitions and Events
In addition to seeing artwork from Andy Warhol himself, the museum regularly hosts special exhibitions and events for visitors. These exhibits and events often include artwork from other incredible artists, many of whom felt inspired by Andy Warhol and his many talents.
Even the lobby shows an artistic flair.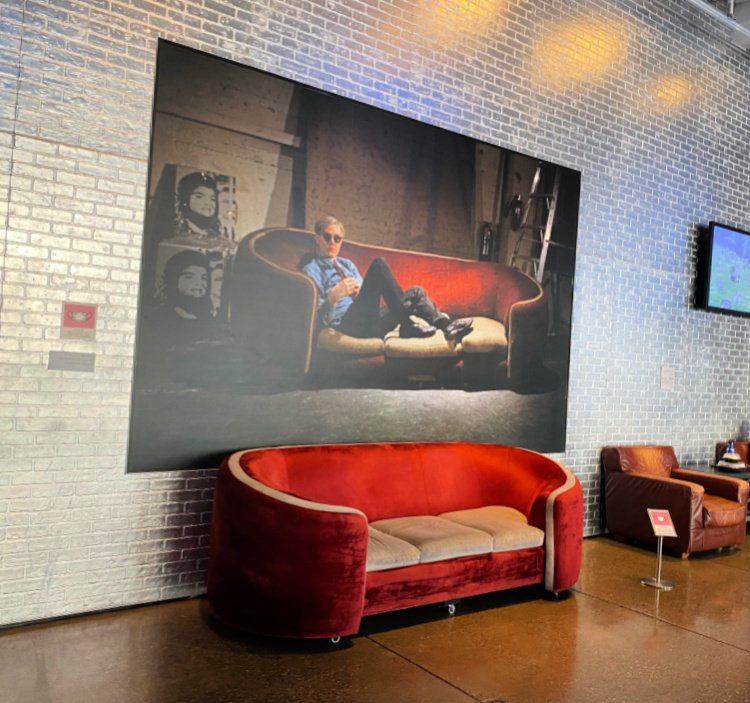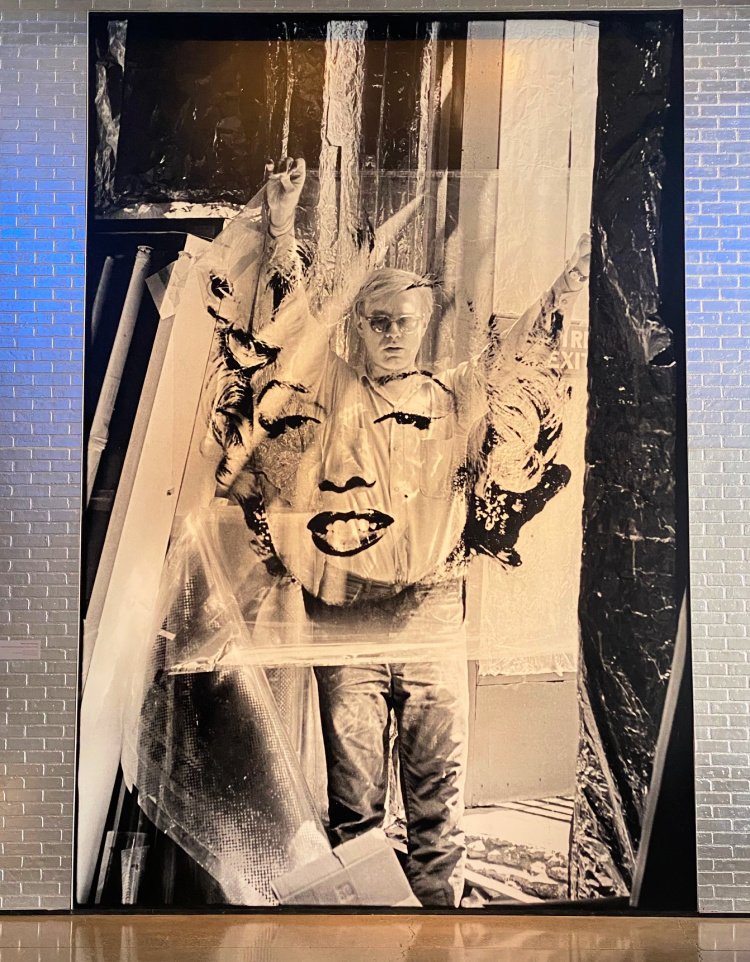 Helpful Information to Know Before You Go
Be sure to refrain from attempting to bring umbrellas or large bags into the museum because they're not allowed due to the damage they can cause to the beautiful artwork.
Most importantly, when you see beautiful pieces, observe them from a distance. Getting too close to the artwork and touching it could lead to damage. You don't want that to happen!
Timed tickets must be purchased ahead of time ONLINE at this time.
Touring the Andy Warhol Museum of Art in Pittsburgh is a fantastic experience. If you love art and everything about it, checking out this museum is a great idea. You can visit with family and friends while checking out different exhibitions, grabbing a bite to eat at the cafe, and enjoying the quality time spent with other art enthusiasts.
Make sure to read about our stay at The Drury Plaza Hotel, another bit of history in Pittsburgh.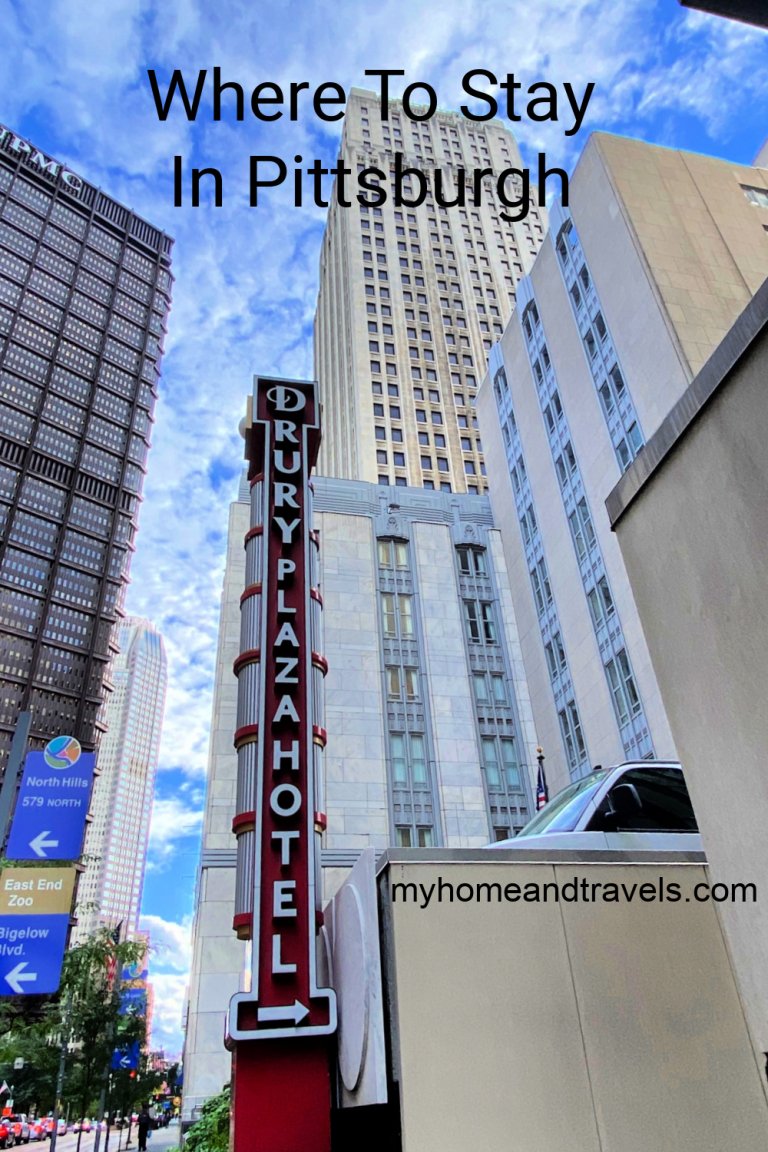 I've included affiliate links to Amazon for you to find some products easier. I may receive a small commission, but the price is the same for you. It just helps my blog out.
Happy Travels,
Rosemary