There is an unusual sight that resides along the Mississippi Gulf Coast that, if you have never seen, should be high on your must-see list when visiting the area. The Angel Trees Of Bay St Louis adds not only beauty, but a reminder that tragedy can be turned into art with a common chainsaw.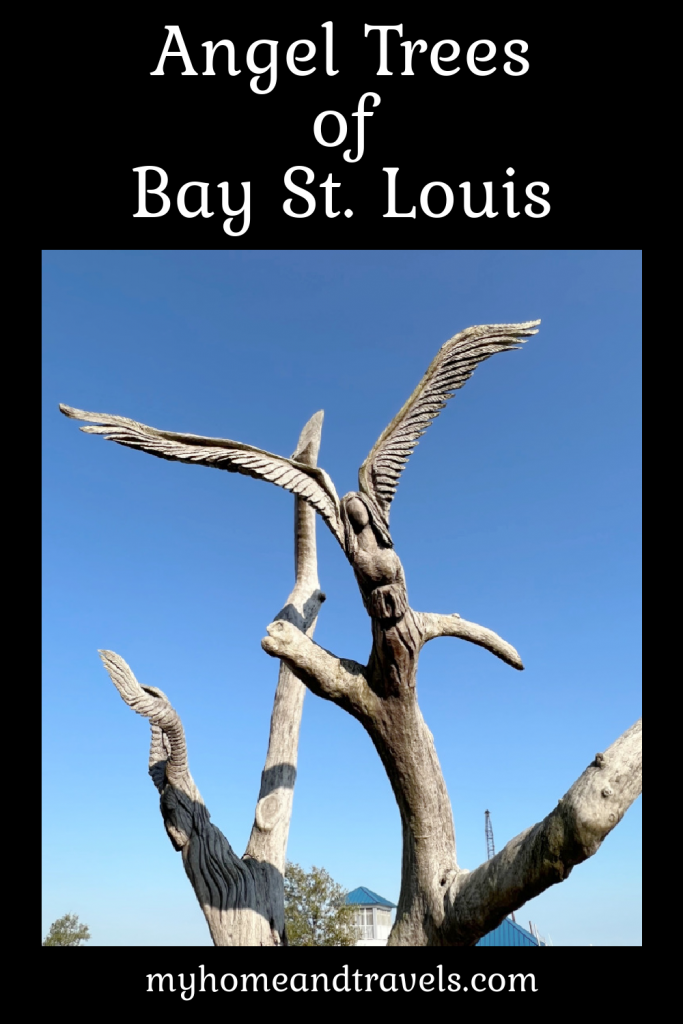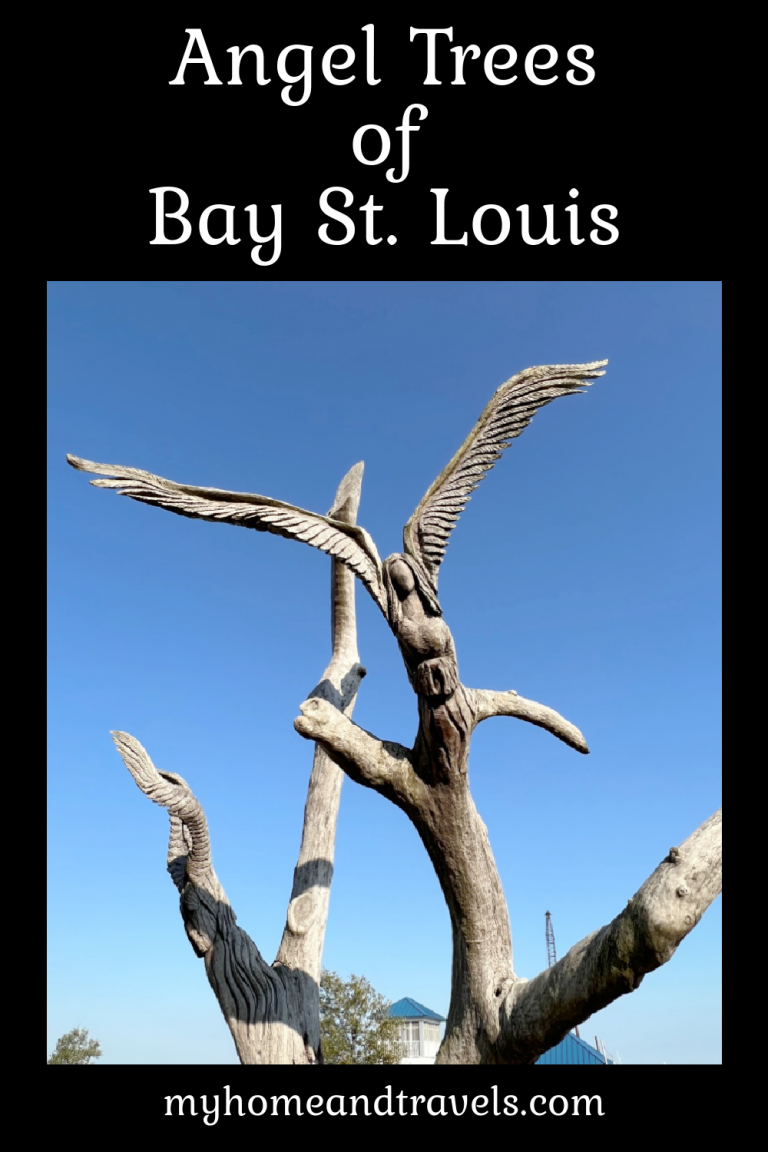 Angel Trees of Bay St. Louis – A Story of Survival and Hope
There are 6 of these trees located at four different locations around the historic area of Bay St Louis. You'll be quite impressed by the amount of detail the artist, Dayle Lewis, was able to carve into these trees.
As a chainsaw artist who hails from Indiana, he wanted to preserve these old oak trees by carving an angel into them. You will also find a likeness to animals and wings in each of them. After Hurricane Katrina ravaged this town, this artist decided to create beacons of hope from these trees. The Angel Trees of Bay St Louis are so inspiring to see.
One tree has quite a unique story. As the storm surge engulfed one resident's home, she, along with her terrier Maddy and two of her neighbors, desperately clung to a large branch of an oak tree in her backyard. They clung to this branch for hours about 20 feet above the storm surge. Even at this height, the waves were still washing over them. She says that after the waters receded, they were able to climb down and see that the life-saving tree had been damaged beyond retrieval, after it had literally saved their lives.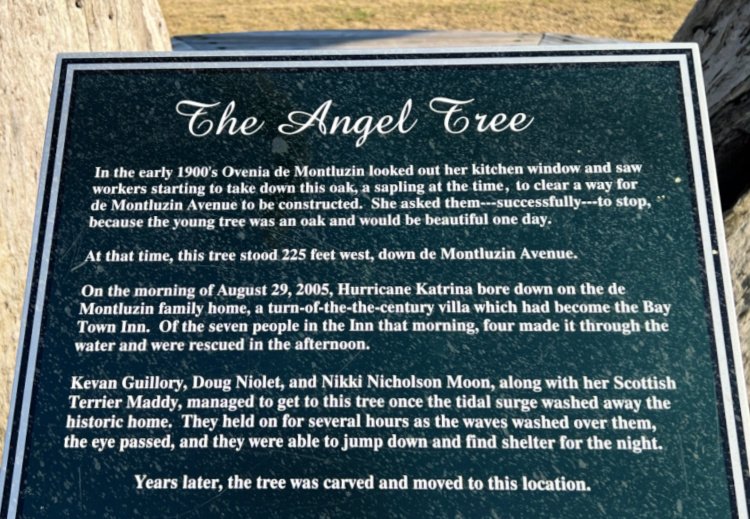 When artist Lewis heard this story of survival, he was motivated to carve the tree into the shape of two angels with wings reaching toward Heaven, as a reminder that there is always hope after a disaster. One angel faces toward the town and the other faces out over the waterfront. This tree was moved to Demontluzin Avenue for easier viewing.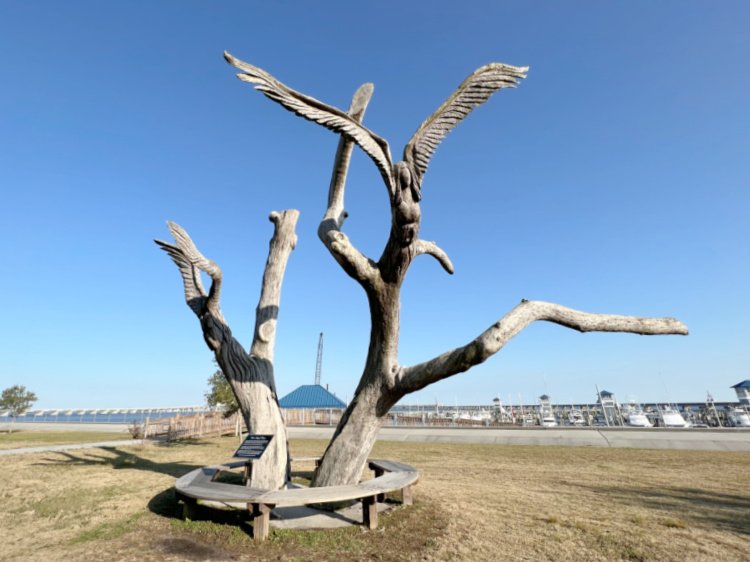 So Much Detail Made With A Chainsaw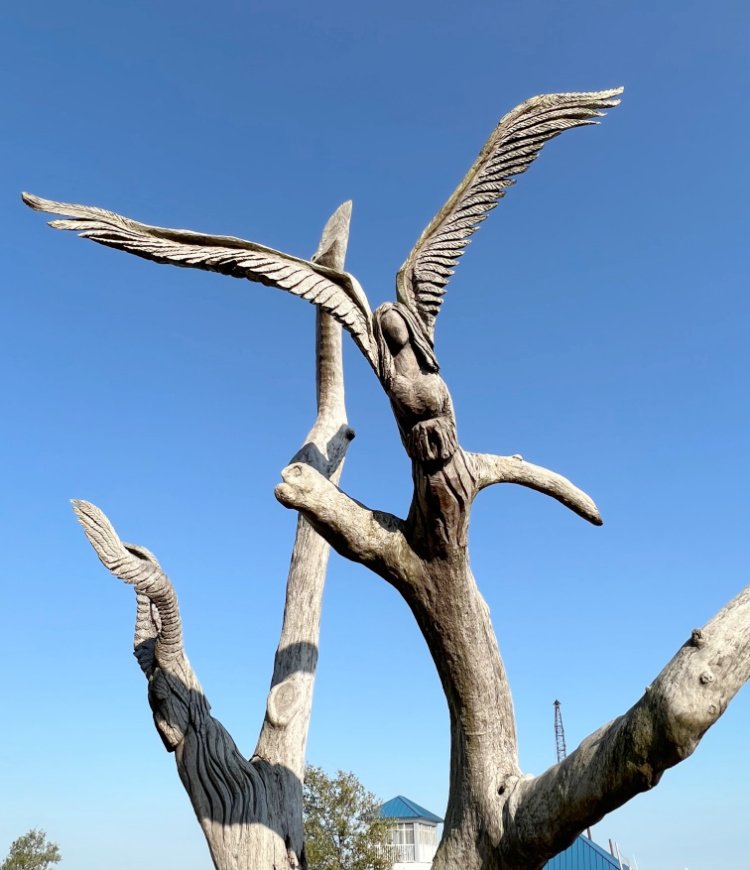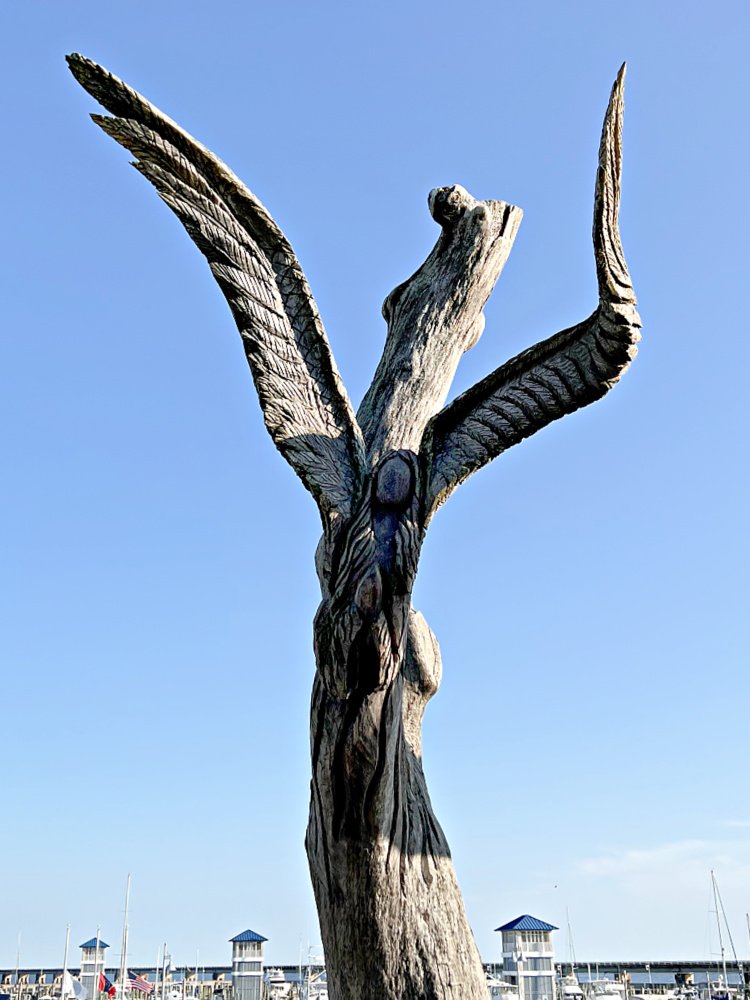 More Locations Of Angel Trees of Bay St Louis
Walk through Cedar Rest Cemetery to find two carved trees.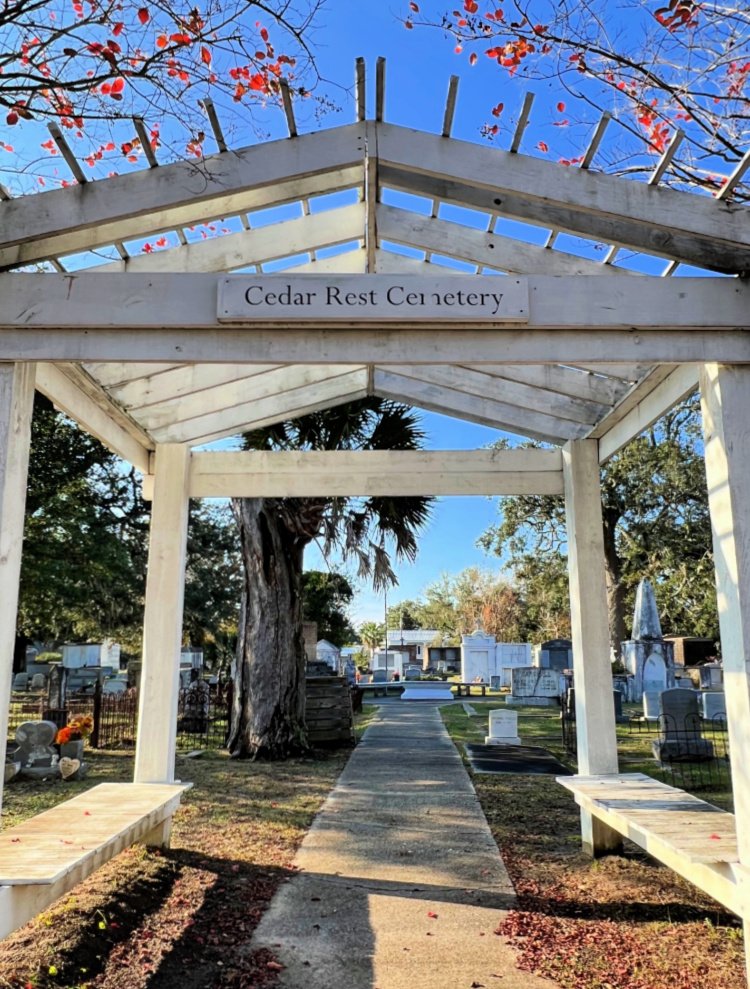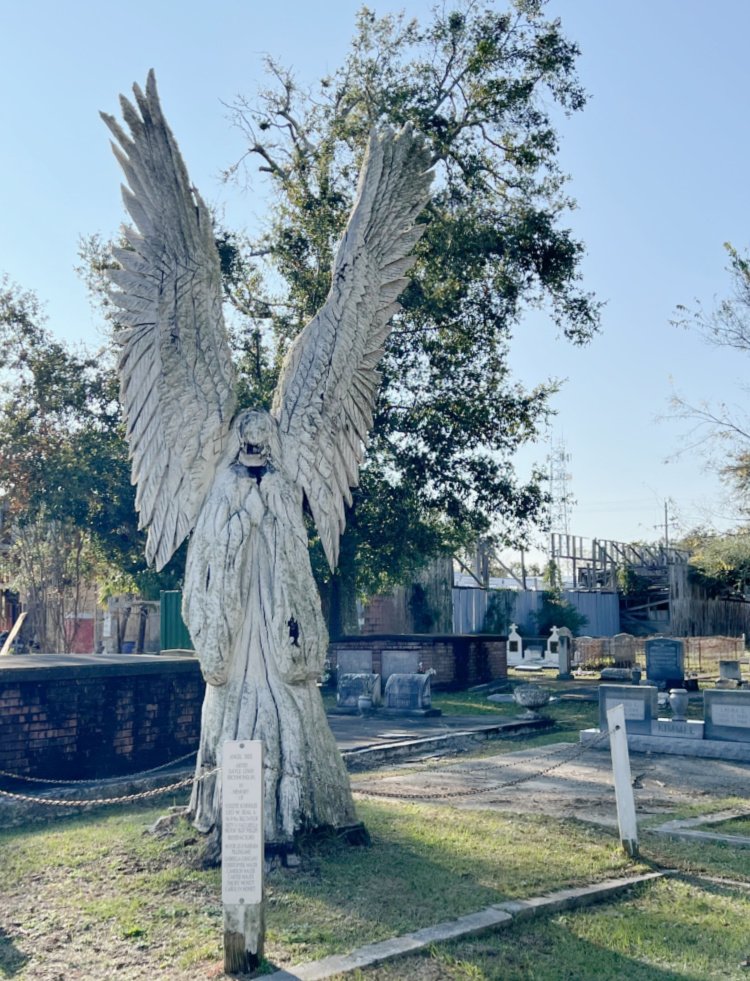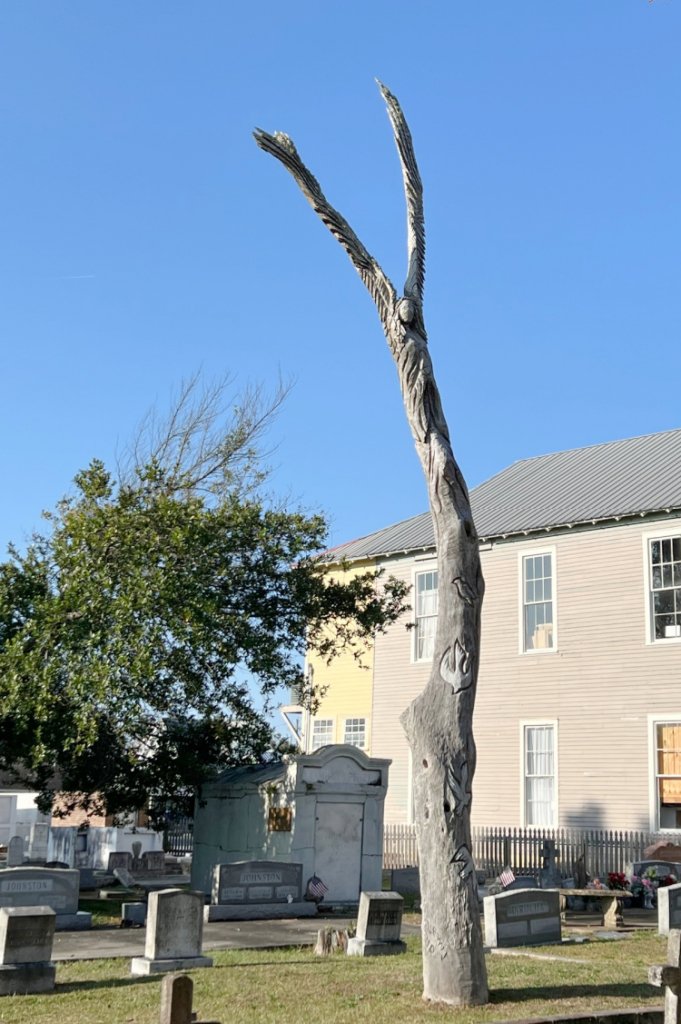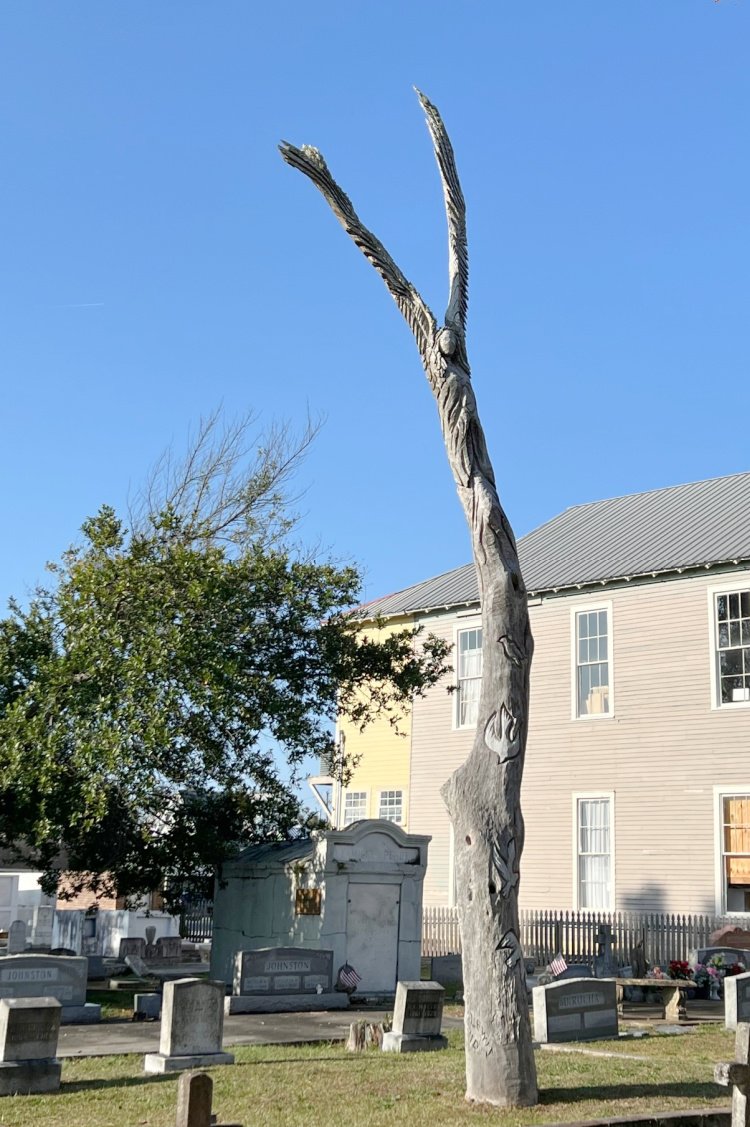 You can also find trees at Century Hall and along Beach Boulevard.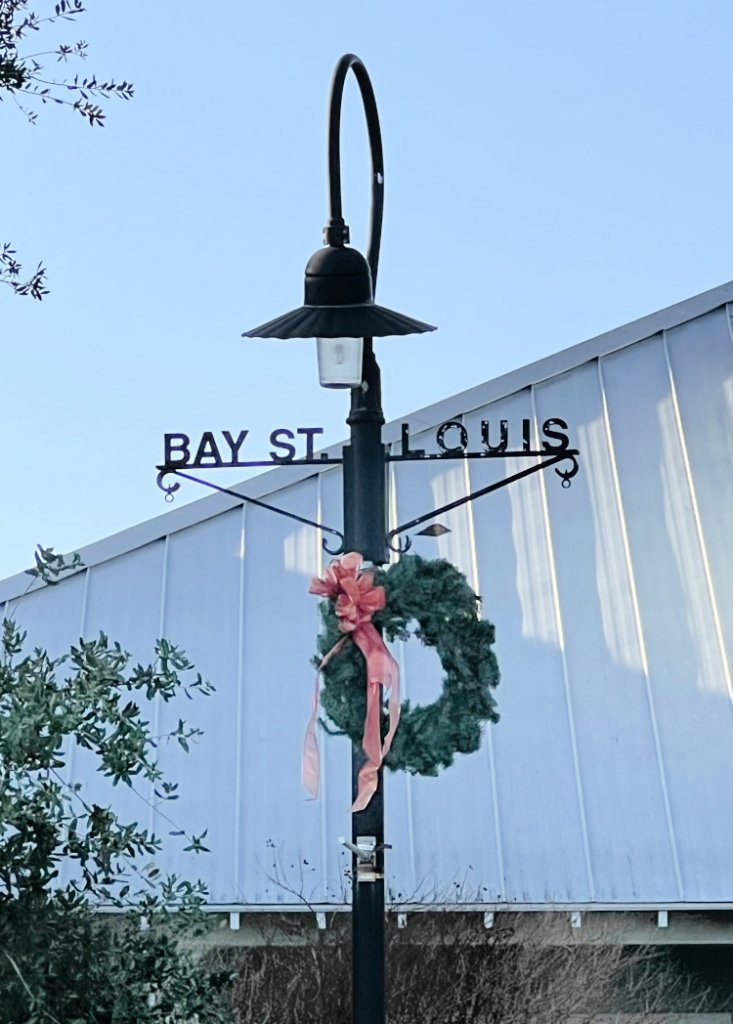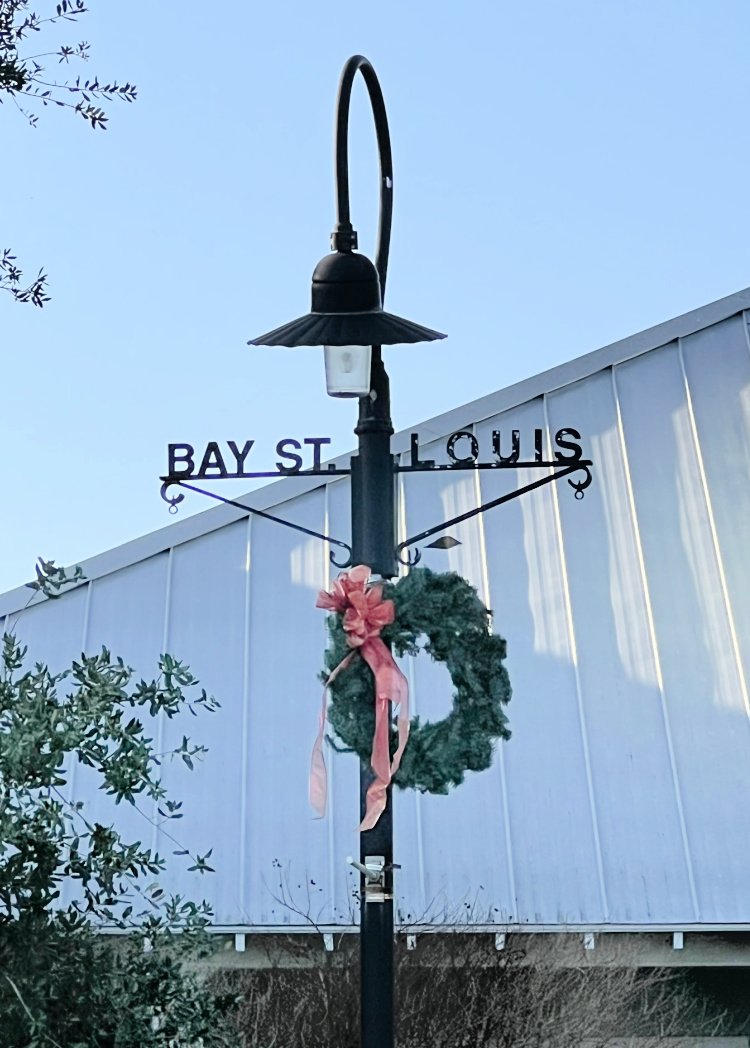 Many businesses and residents have come back in full strength in Bay St Louis since Hurricane Katrina, but in talking to locals, it took many a long time to get back to what would have been normal before Katrina.
You might notice occasionally some damage from other storms to hit the area but consider a trip along the Gulf Coast.
I'm eager to share more details about my trip to the Gulf Coast area, along with delicious food of course.