Five Things I Love About Branson At Christmas
It's hard to choose, but here's my top Five Things I Love About Branson At Christmas. There's just something about the ambiance, the lights, and all the awesome shows…It's amazing to me that there is a place like Branson that is just smack dab in the middle of the Midwest.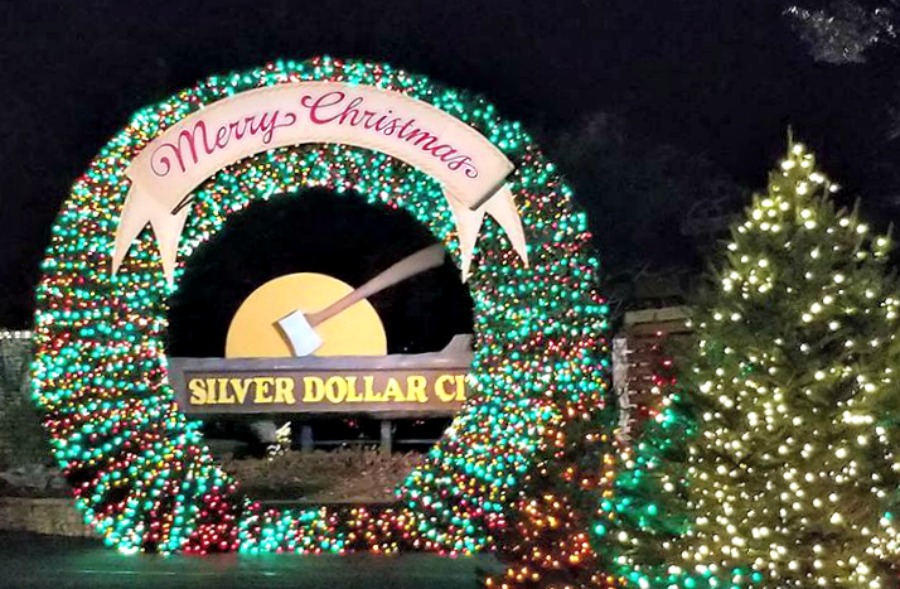 If you're looking for a family-friendly trip, or a that literally has something for everyone, you should consider Branson, Missouri for your Christmas travels. You can find plenty of entertainment all year long, but there's just something special about Christmas time in Branson.
Do you have a Pinterest Travel Board? It's a great way to keep ideas for the future.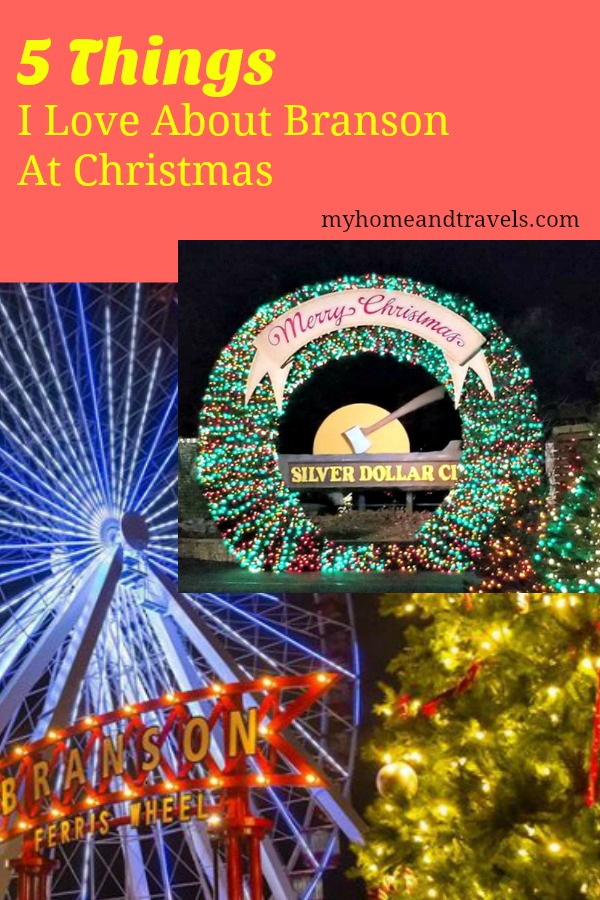 Five Things I Love About Branson At Christmas
While it's hard to narrow it down to just five things, here are ones that definitely need to be on your radar.
All the lights!
The town is seriously lit up. Make certain that you take the time to drive around and be mesmerized, no matter your age. While the strip is normally lit up from all the show lights, they go even bigger during the holidays.
Silver Dollar City also offers a crazy amount of Christmas lights as well. If you can go there during the evening hours one night, I highly recommend it. It's one of the most impressive light shows in the United States.
All the Shows
If you've been to Branson before and watched the shows during the year, don't worry. Most of the venues put on a special Christmas show during the holidays to offer something new. There are shows from the classics such as "It's a Wonderful Life" to a 1950's show to a long running version of The Christmas Carol.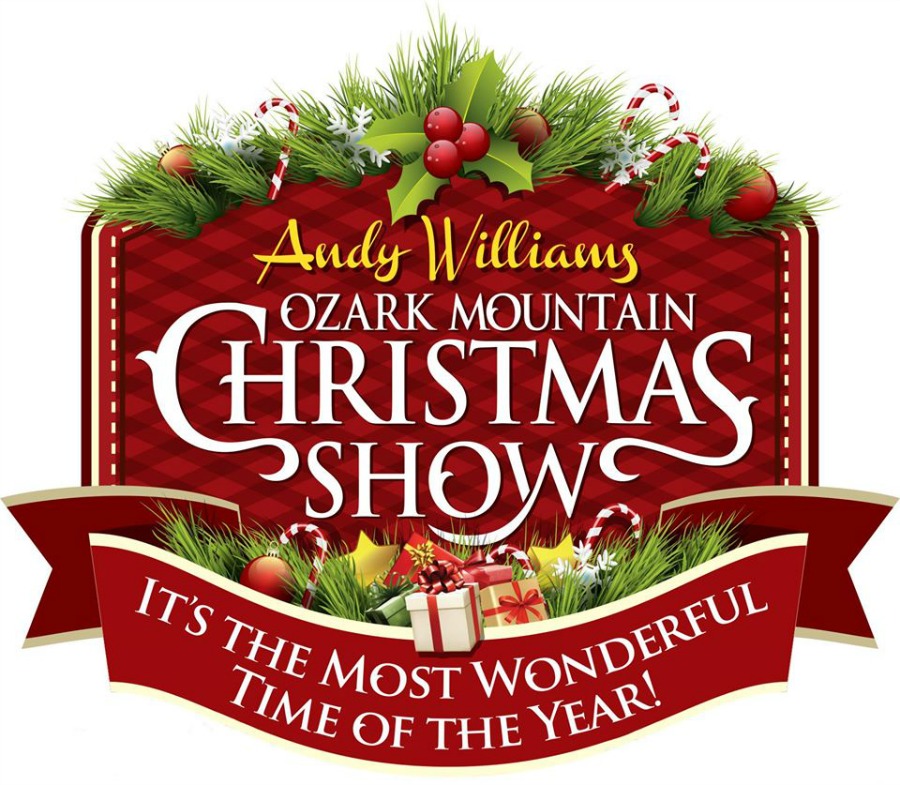 What this means is that you can go back to the "same" show and see something entirely different. And their Christmas shows are created to impress.
The town is full of happiness
I can't explain why…but everyone in the town of Branson is just so pleasant over the holiday season even more than other times. For a town that draws in hundreds of thousands of visitors every single year, they keep smiling and welcoming us all with open arms time and time again.
Take a ride on The Polar Express
Do you remember that book from your childhood? Or maybe the movie a few years ago with Tom Hanks? Why not bring that excitement to life and book a trip to ride on the Branson Polar Express? Just be prepared to book quickly as this popular ride sells out super fast. Kids can even wear their pajamas if they want to really get into the spirit!
The train ride is a fun way to see the sights and lights and hear the story being read while riding on the train.
The Fountain at Branson Landing
Beginning at noon each day, a spectatular water and fire show begins each hour with a different song. This production was created by designers who have produced fountain shows in Las Vegas and Orlando. This is not to be missed.
Branson Landing is a 1.5 mile boardwalk full of shopping, dining and entertainment and turns into Winter Wonderlanding for the holidays. There's always something new happening, and the holidays offer a full schedule of events.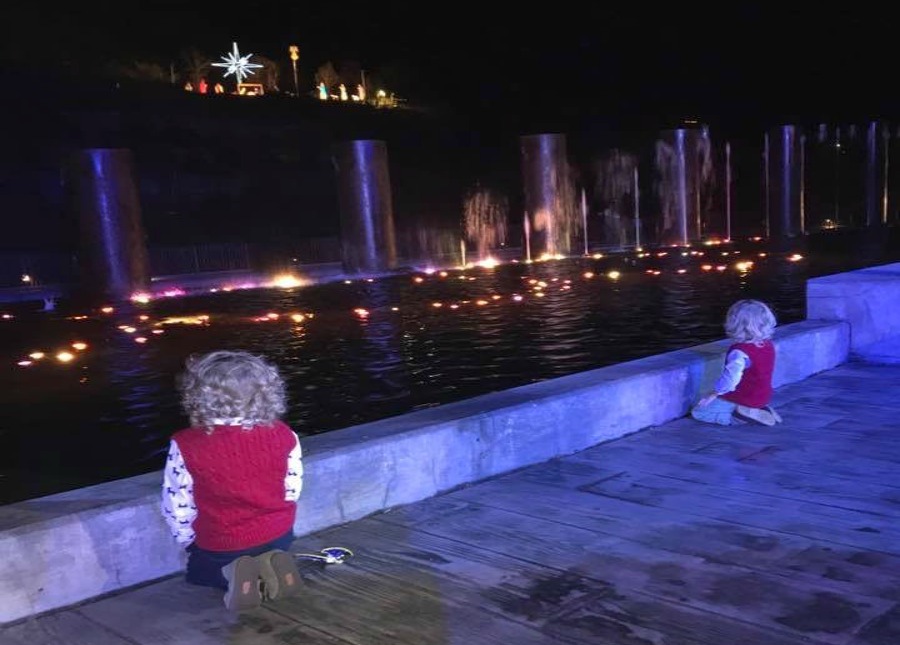 BONUS FOR CHRISTMAS Santa can be found literally everywhere
That Santa is a busy guy. And it seems that he spends a ton of his time during the holidays in Branson. If you're worried that you're going to miss out on your annual Christmas picture with Santa, don't be. Branson has you covered, 100%.
He just so happens to be at Bass Pro for the majority of his time. And if you take a walk on the Landing, there is even a Santa house that he sits in and takes pictures nightly with the kids as well. Plus, don't forget he makes an appearance at Silver Dollar City daily, too. (I told you – he's everywhere!)
And the closer you get to Christmas, he'll just pop up at even more places. You can even make a game of it and keep track of how many Santa's that you'll see.
There's all kinds of places and props to take those cute pictures which could become Christmas Cards in the future.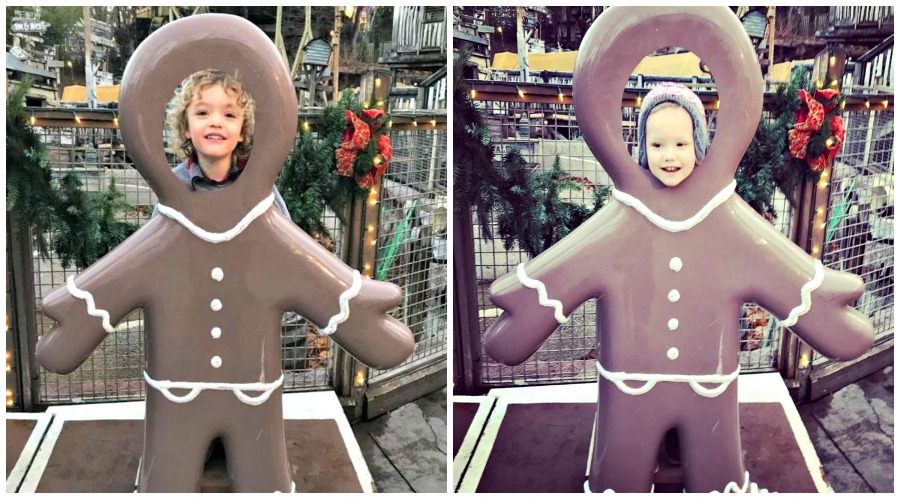 Taking a trip to Branson during Christmas is highly recommended. It's a magical place all the time but during the holidays, the magic is just so much more. You'll fall in love with the small town feel, the kindness and the way that everyone truly seems to be in the holiday spirit. And who knows…you just might find that visiting Branson during Christmas just might be your new family tradition to do every single year!
Other fun places to visit during the holidays.
I've included affiliate links to Amazon for you to find some products easier. I may receive a small commission, but the price is the same for you. It just helps my blog out.
Happy Travels,
Rosemary