Classic Mint Julep Recipe Made With Chattanooga Whiskey
You can't think about the Kentucky Derby without having a Mint Julep so here's the Classic Mint Julep Recipe made with Chattanooga Whiskey. It is considered the drink of choice on the First Saturday in May. It's exciting to have it return to all it's glory this year again.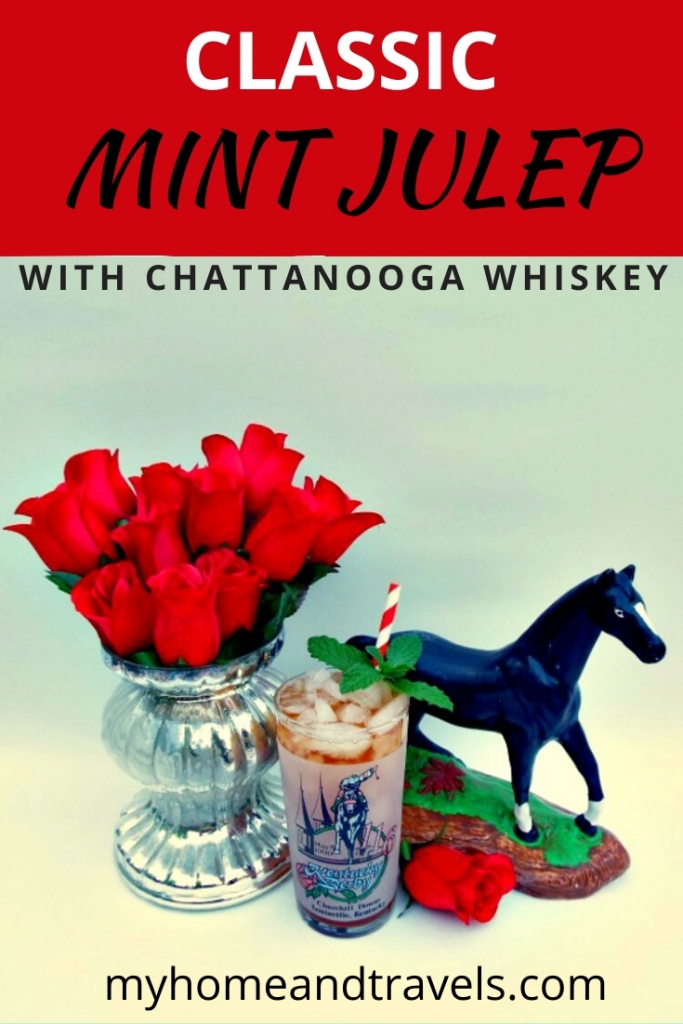 Have you ever been to the Derby? It's on my bucket list to one day attend the greatest two minutes in sports and yes, wear a big, fancy hat, and drink a Mint Julep. Seeing those twin spirals of Churchill Downs is a must site to see.
Using Chattanooga Whiskey
Kentucky is known for its Bourbon but I wanted to give my Classic Mint Julep a local twist with using Chattanooga Whiskey.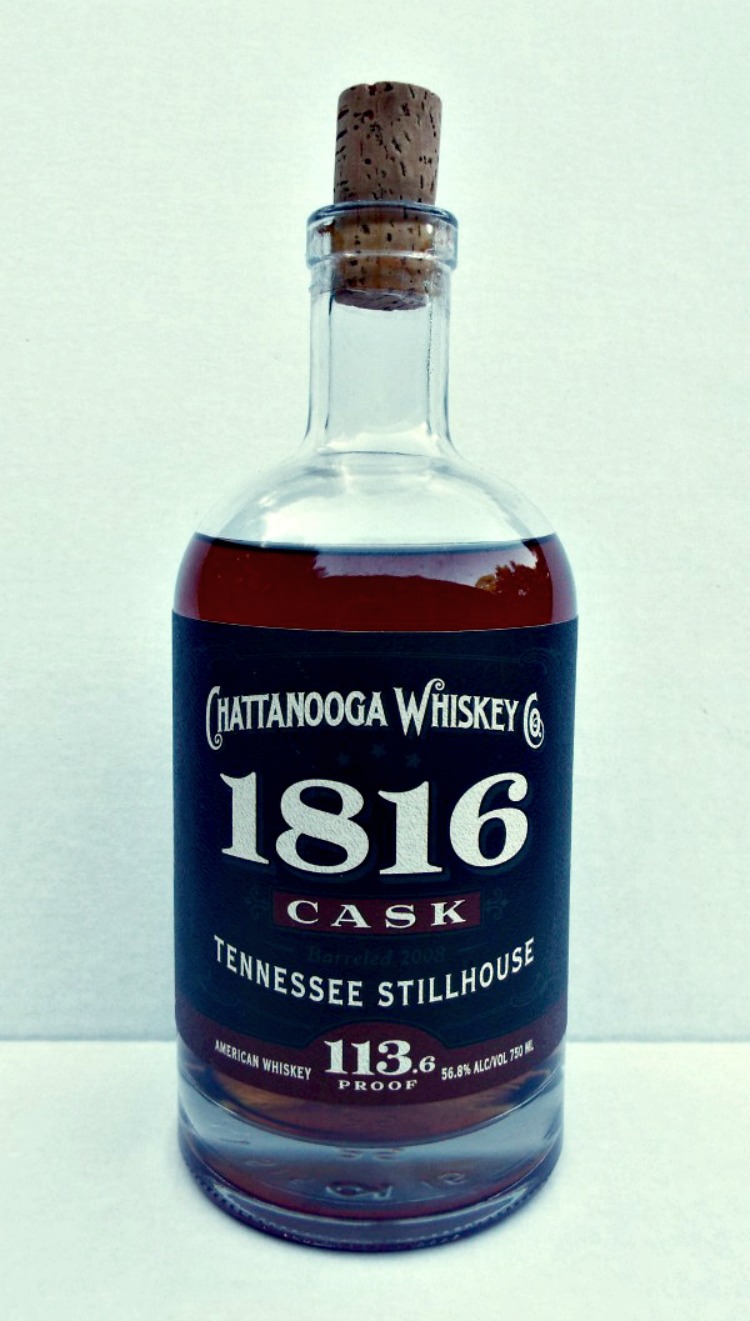 Ingredients you need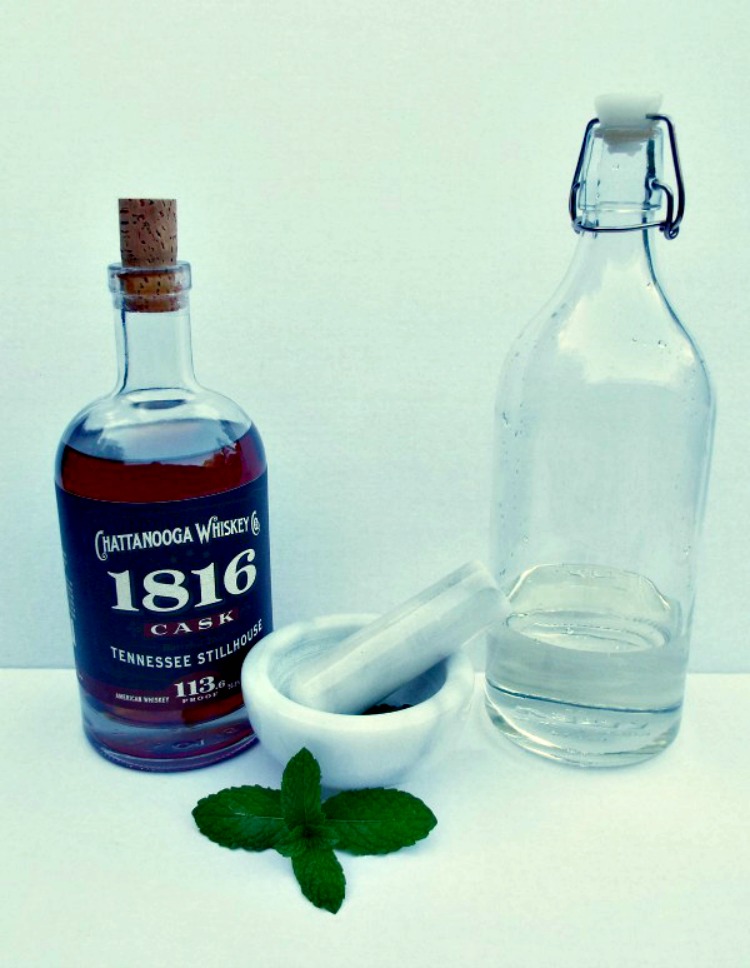 2 – 3 T Chattanooga Whiskey
1 T Simple Syrup
3-5 Fresh Mint Leaves
Crushed Ice
Muddle the mint leaves in the Mortar & Pestle. If you don't have one of these fun gadgets, don't worry. Just use the end of a wood spoon and muddle the mint leaves in the bottom of a mixing cup.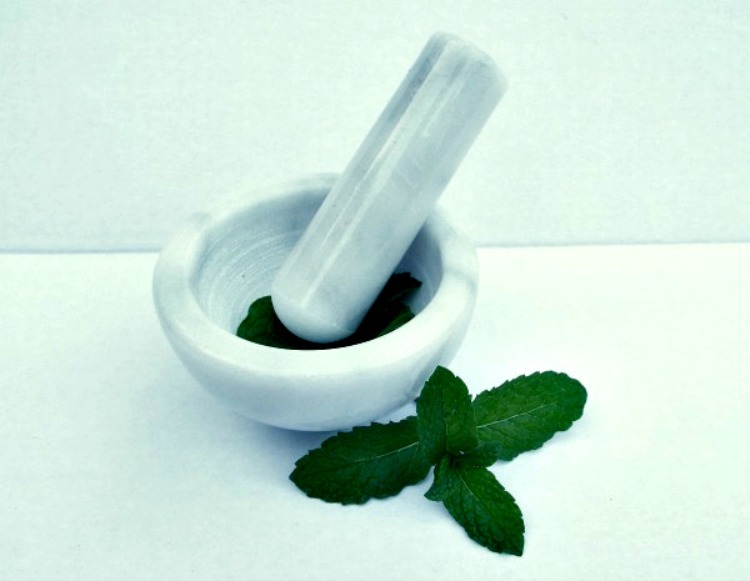 Mix it together
In a separate measuring cup, add the mint into your simple syrup and Chattanooga Whiskey and stir.
This is a very easy recipe to double or triple so you have enough to share, or to fill a larger glass.
Of course, this is a drink to taste. You may prefer a little extra Chattanooga Whiskey. The color of your Whiskey can also make your drink darker.
For a Classic Mint Julep, a silver mint julep cup is a must. If you don't have one, don't worry it will still taste just as good. You might also have picked up a souvenir glass while there, or like me, at a thrift store.
Fill your cup with crushed ice, pour Whiskey mixture over ice.
Add a straw and a few additional mint leaves for garnish.
Serve immediately.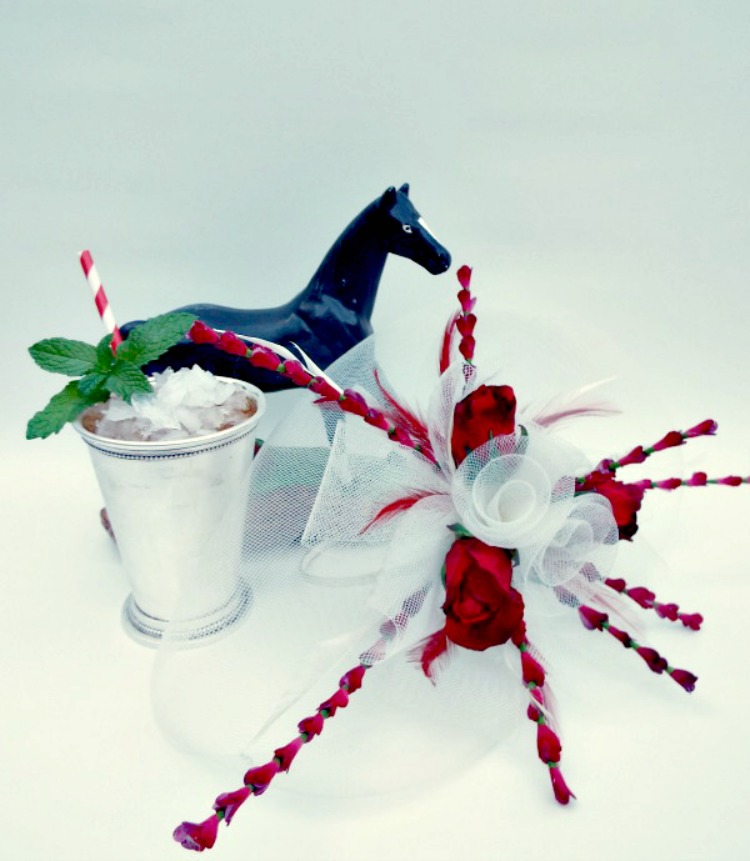 Making Simple Syrup
Having simple syrup for this or many other recipes is as it says – simple. MAKING SIMPLE SYRUP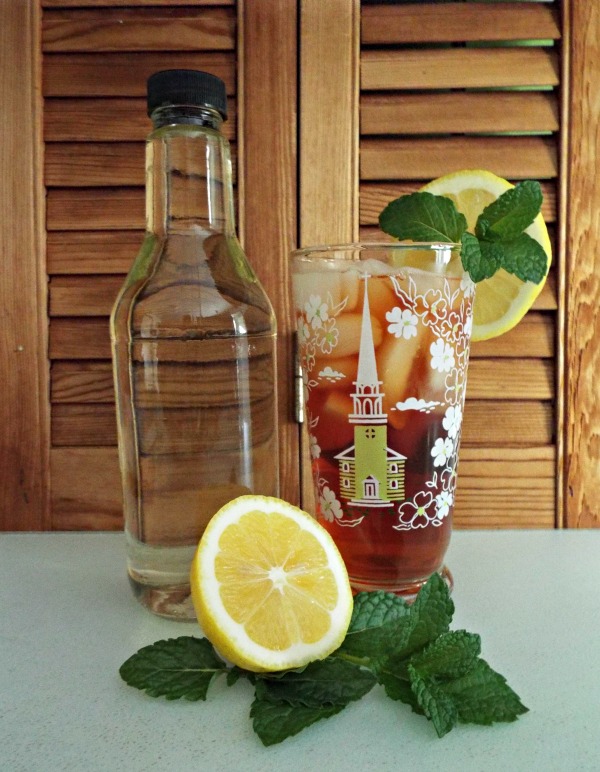 Now enjoy the race. Let's hope for another Triple Crown this year.
My ice maker doesn't make the prettiest crushed ice so if I'm doing a lot of drinks, my favorite crushed ice is from Sonic. It's more like little pellets.
Do you have your hat on? Or the fascinator hat/headband has become popular the last few years.
If you are growing your own mint, remember it can be very invasive so plant in a separate pot. Growing herbs.
What about a few more drink choices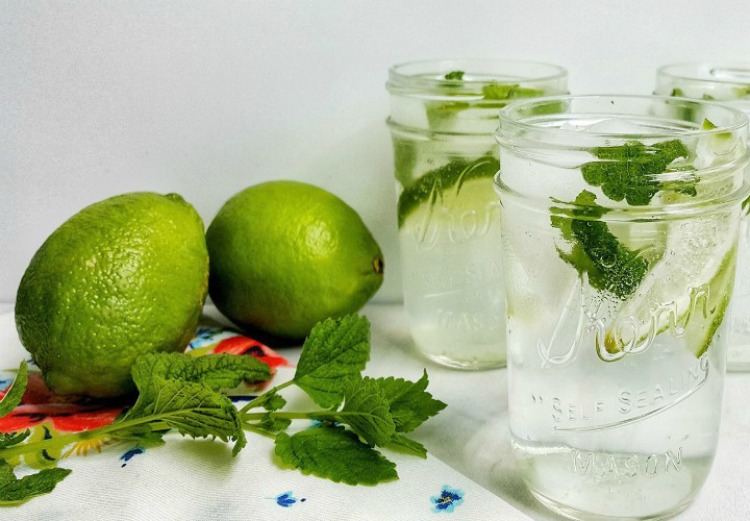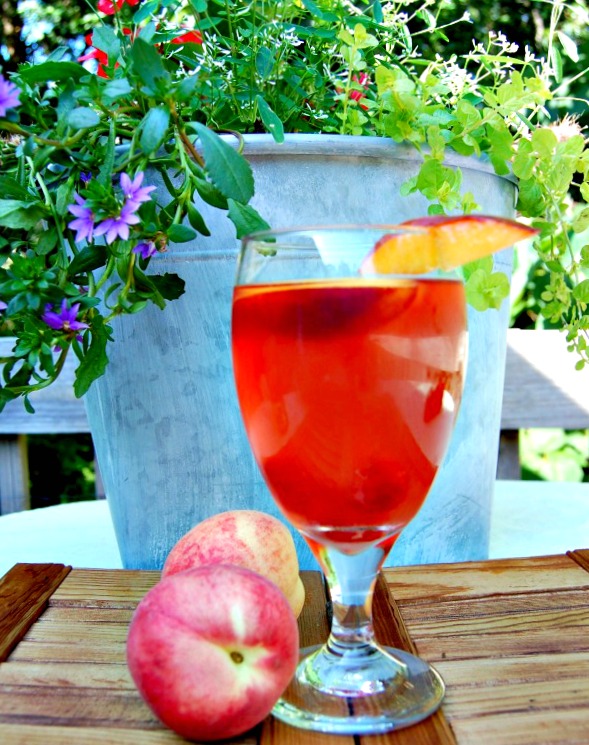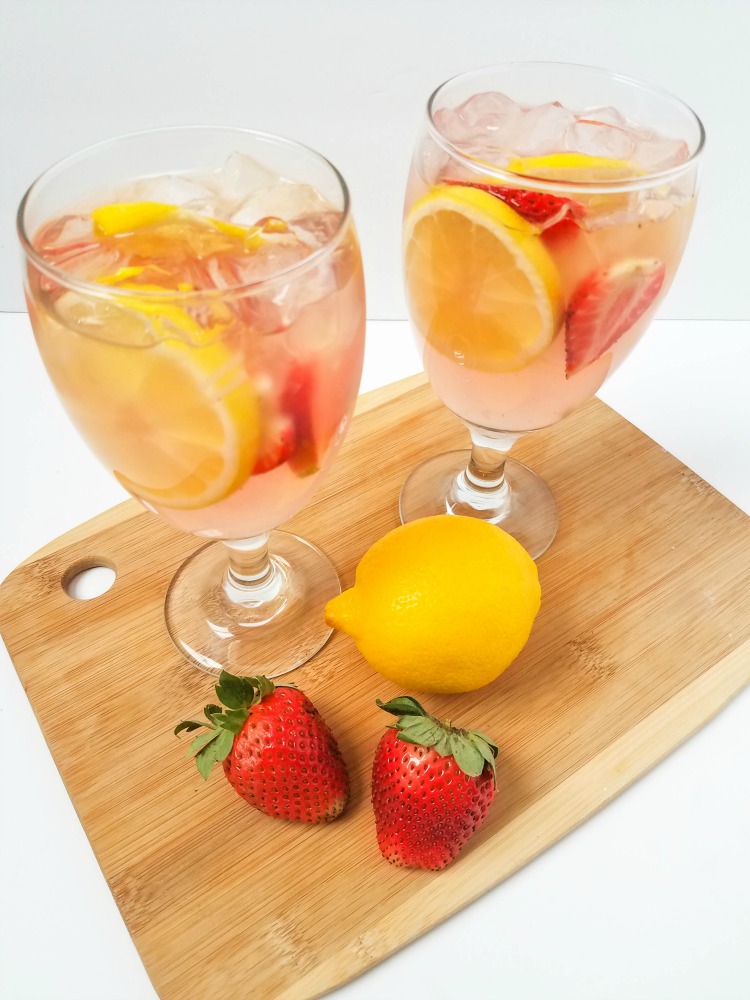 I've included affiliate links to Amazon for you to find some products easier. I may receive a small commission, but the price is the same for you. It just helps my blog out.
Happy Travels,
Rosemary