As part of our recent outing of playing tourist in our hometown, A tour and tasting at Chattanooga Whiskey was on our list. I was provided tickets but this is my review and opinions.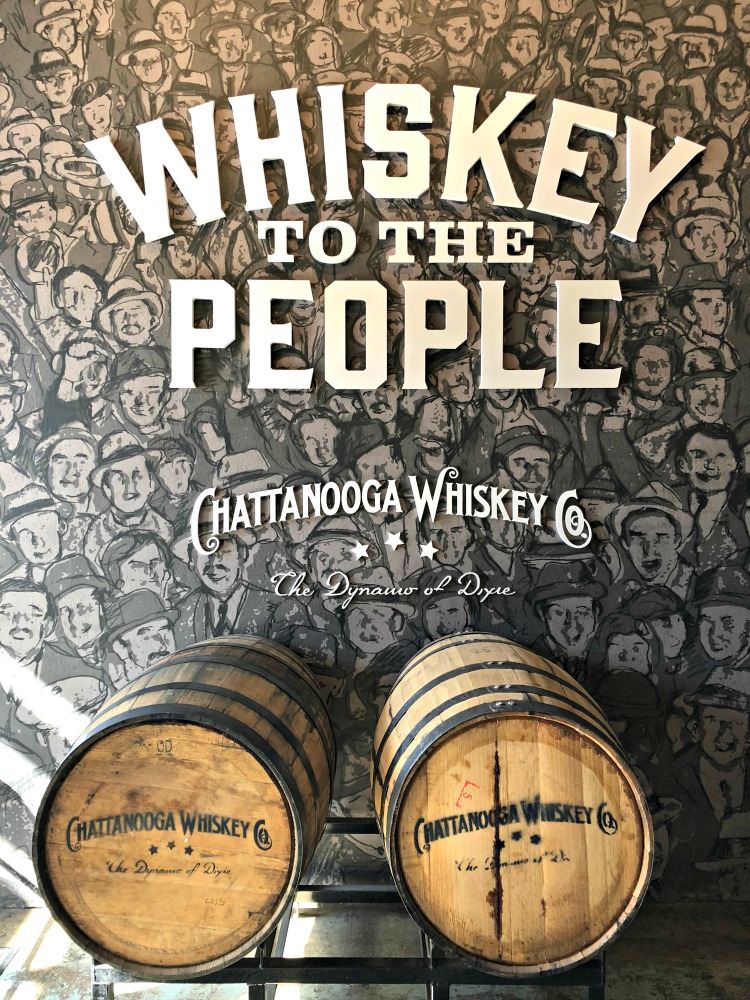 The Tennessee Stillhouse is producing the first LEGAL whiskey distilled in Chattanooga in over 100 years. Legal is the key word here, as it took a lot of work for laws to change. Located on Market Street, across from The Chattanooga Choo Choo, the area was once filled with legal stills and distilleries back before prohibition.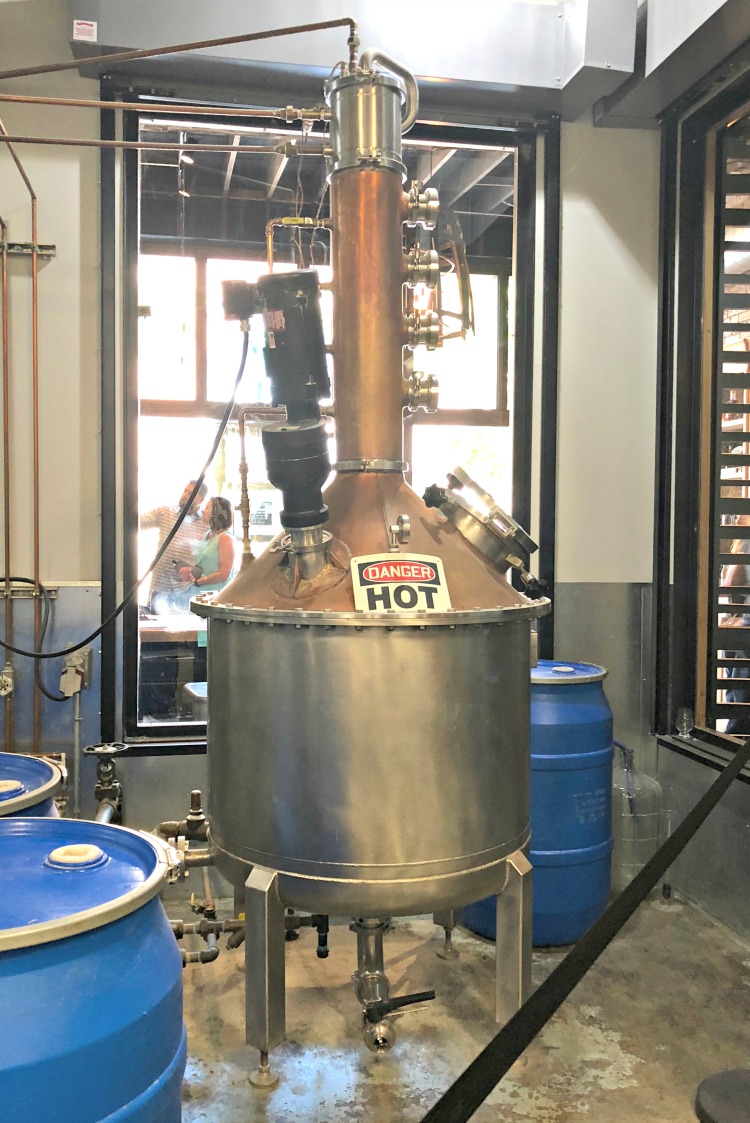 During the tour of the facility, Laura was great to explain the history of Chattanooga Whiskey and details of every step. You see the steps of producing whiskey from a bag of corn to a finished bottle.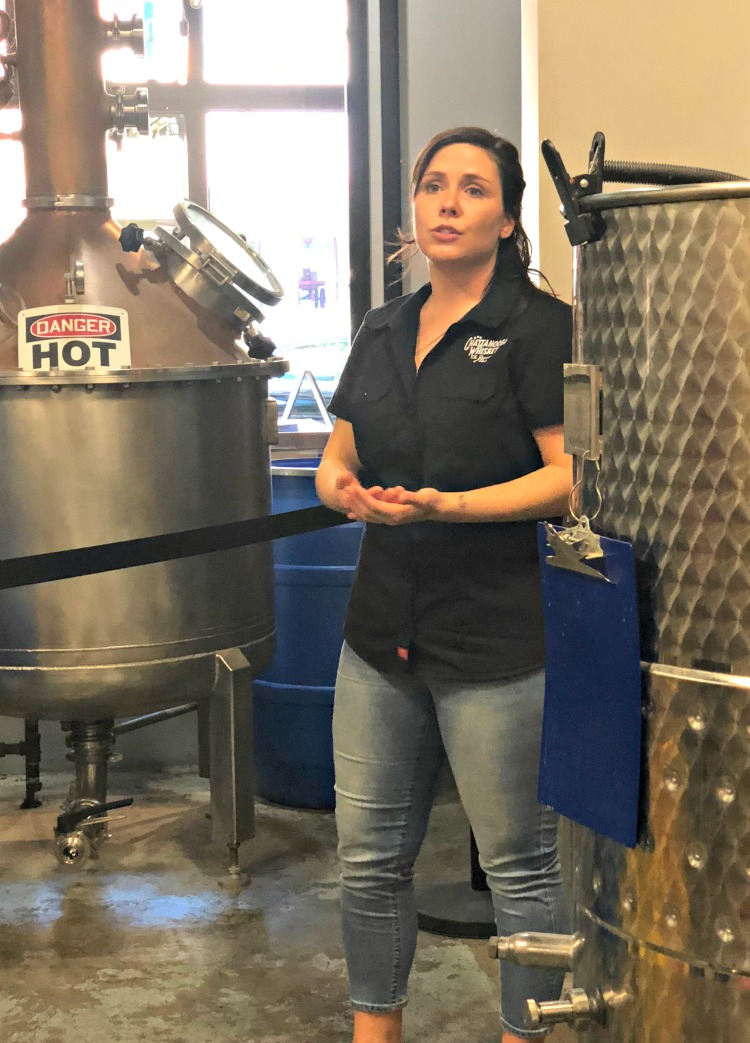 I tasted the Mash Bill, which consisted of yellow corn, southern select, and heritage malt which had been fermenting for three days. Let's just say it's not something you would want to taste too often.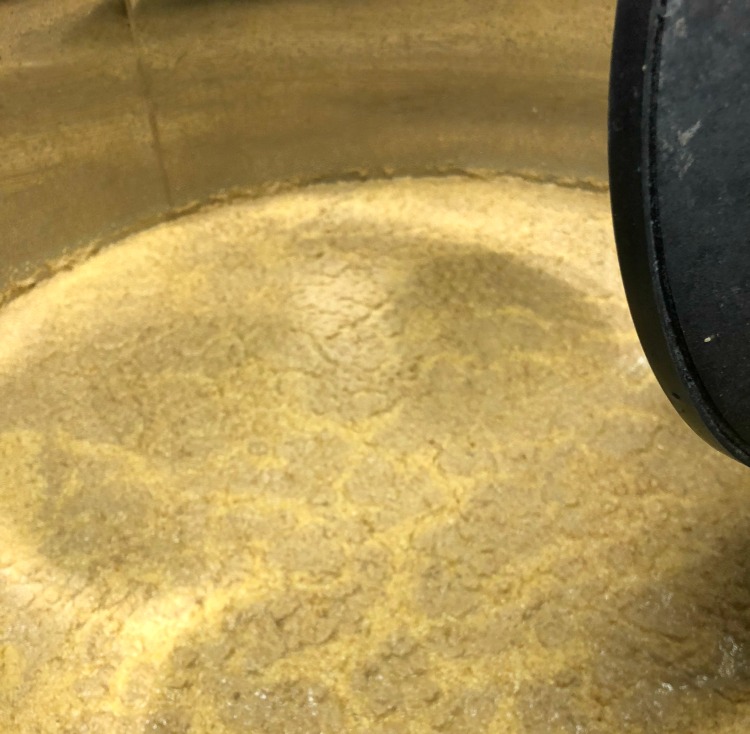 They were already done for the day, but you can see more of the bottling stages earlier in the day. It's a very hands on process and a fairly small distillery, but they have already grown to a second location across town.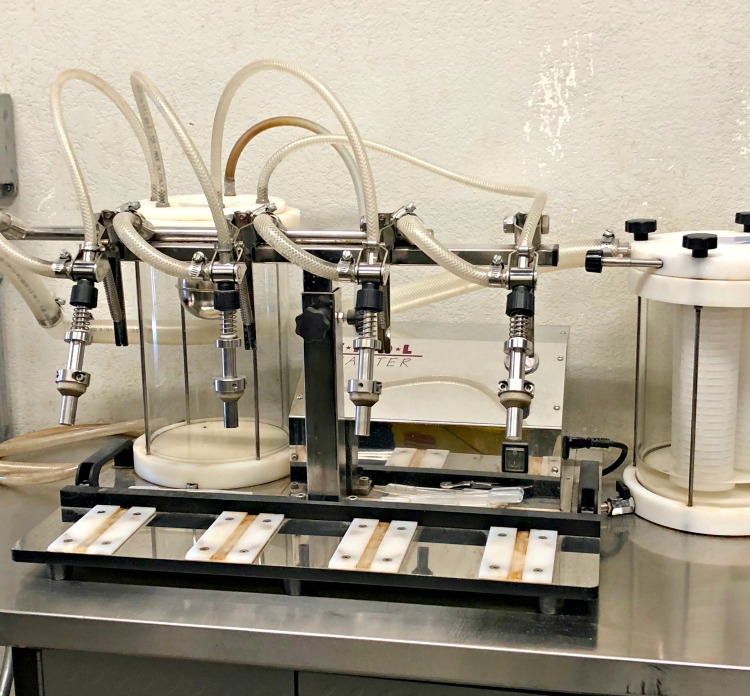 Each bottle is hand written with information for that batch.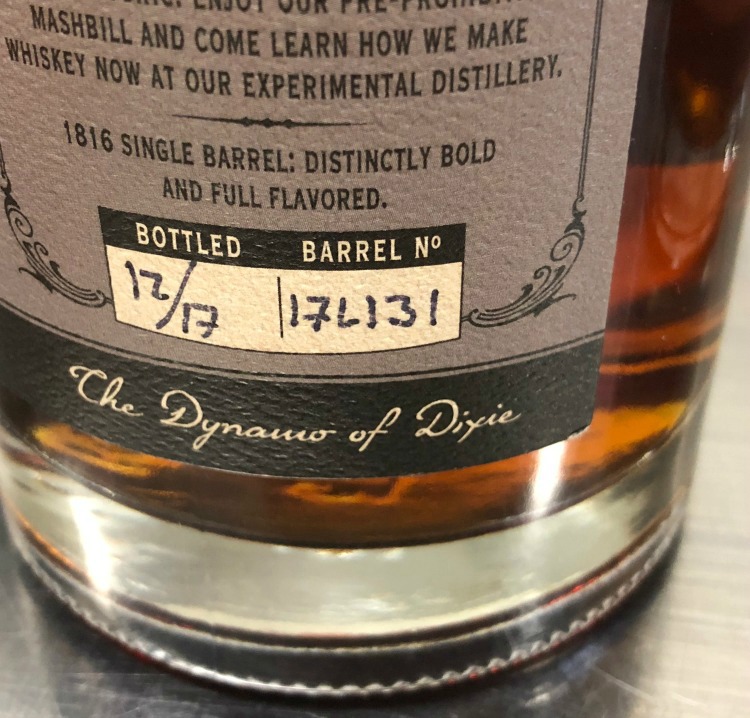 The basement is full of barrels, which are only used one time in whiskey production. Each are marked to indicate the type and date in which it was encased.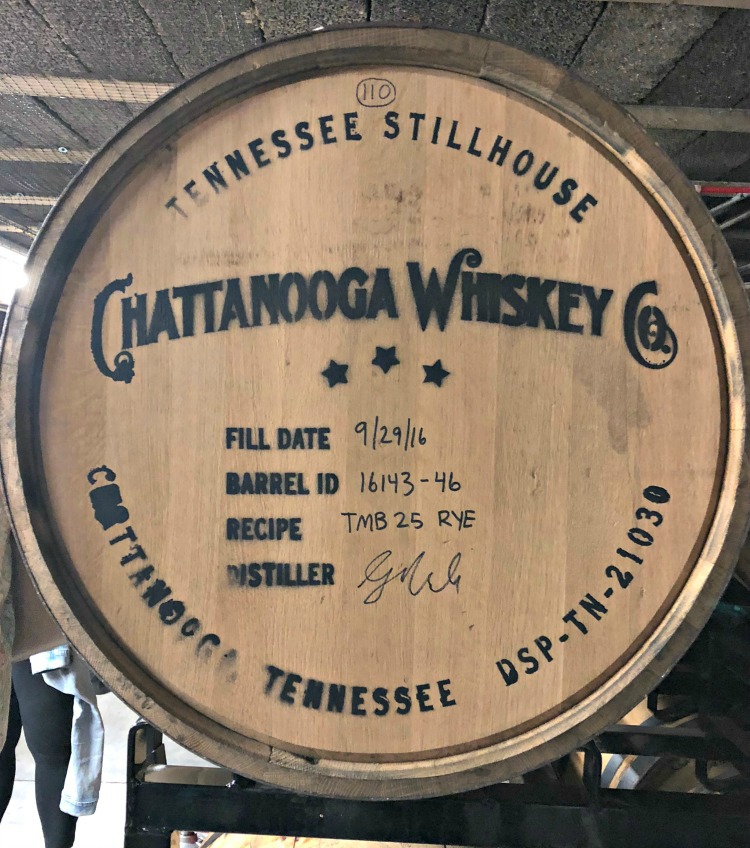 The barrels, which cost about $250 each, have a different stage of charring inside each, and will be stored a minimum of two years before the Whiskey is bottled. The basement is naturally cooled as it is partially underground, but it is temperture controlled. Barrels are either sold or traded with a few other local companies so they get more than just that one use.
The end of the tour is most peoples favorite part – the tasting.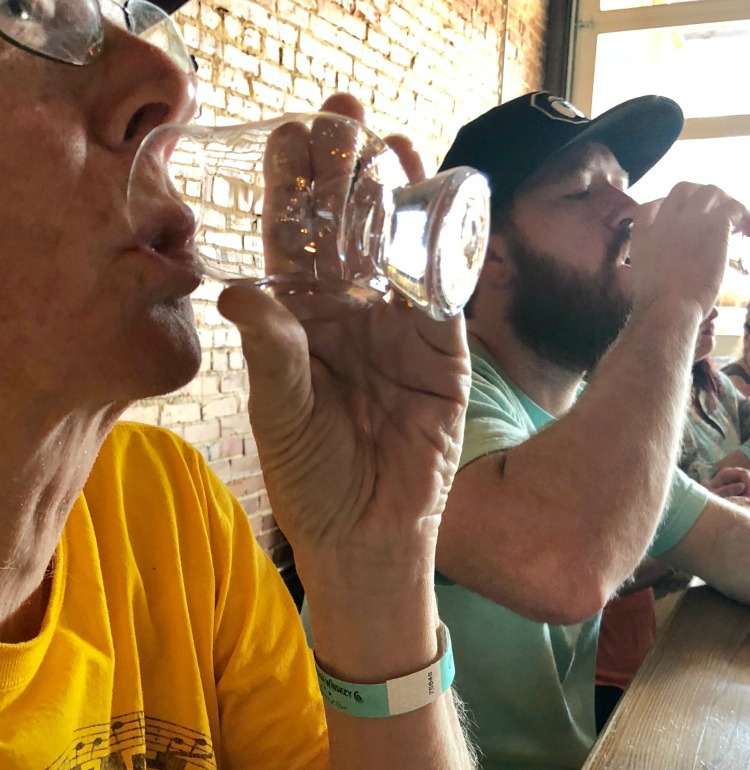 Three kinds of whiskey and three cocktails are offered for your enjoyment. These included a Manhattan, a Mint Julep, and Whiskey Rickey.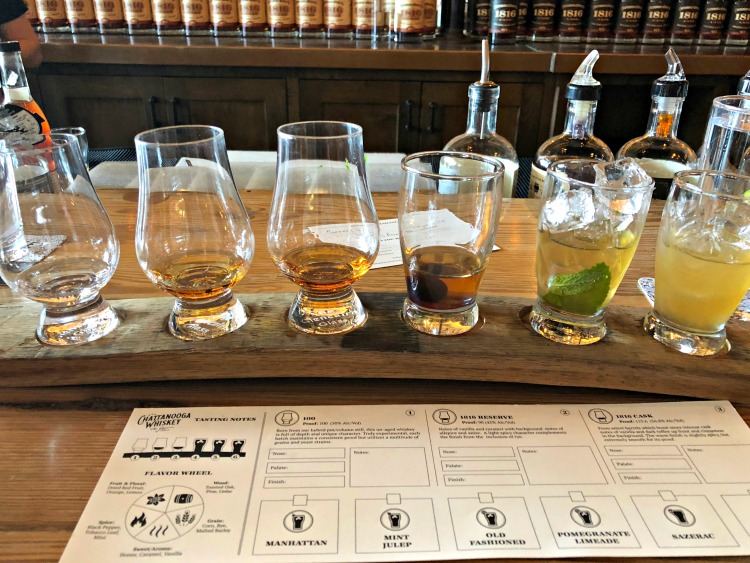 I have actually made the classic mint julep using Chattanooga Whiskey.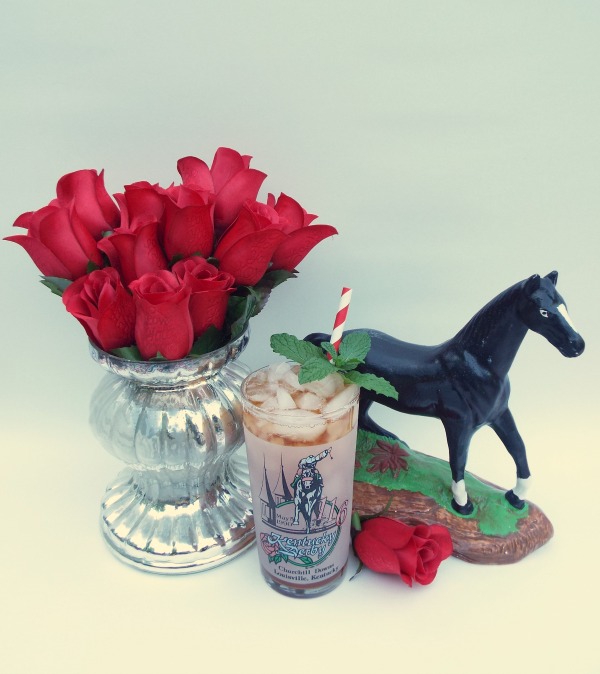 You can purchase your tour tickets online or in the gift shop, which is filled with all things related to Chattanooga Whiskey. The tours are open to anyone to learn about the history of whiskey making. Those under the age of 21 is admitted free, but of course not allowed to participate in the tasting.