I recently have discovered them. Simple syrups, so many uses for them. From drinks to desserts, and more.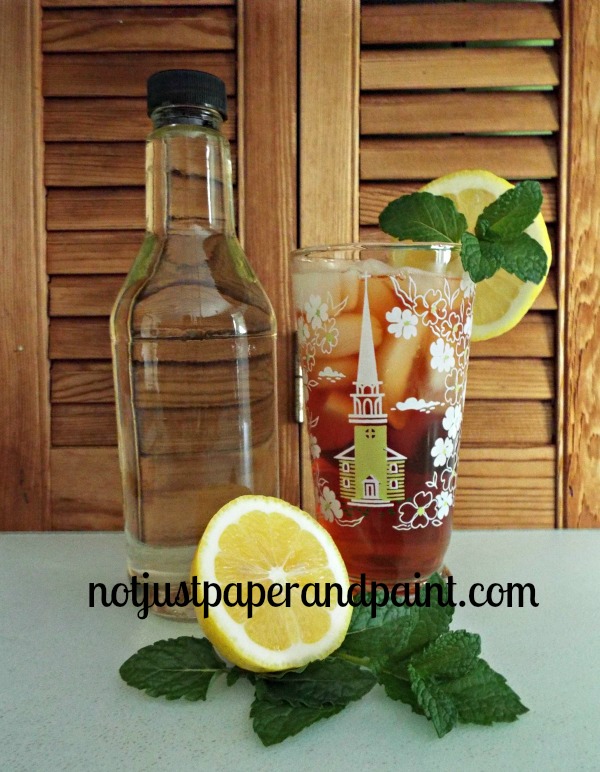 And when I say simple – I mean simple.
Simple syrups are basically equal parts water and sugar.
To start with a basic one:
1 cup granulated sugar
1 cup water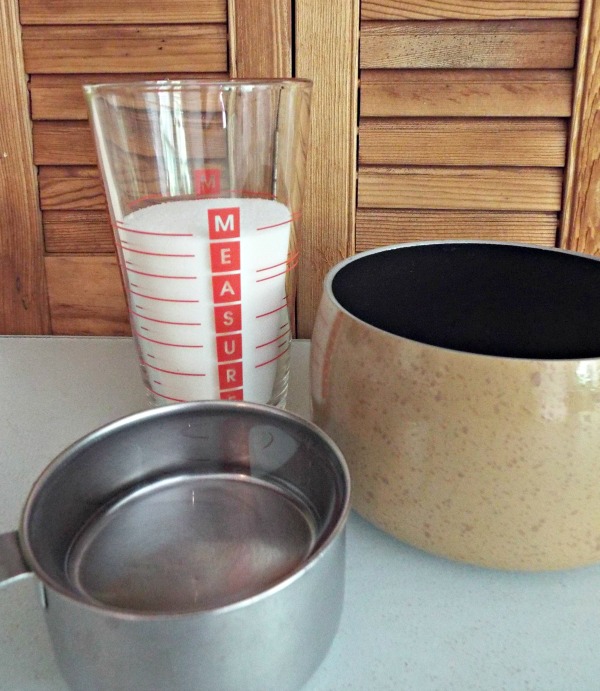 Mix both ingredients in a small saucepan and cook over medium heat until it just begins to simmer. The sugar should be dissolved by this time. Remove from heat and let cool.
This will yield about 1 1/2 cups of syrup.
Store in a covered bottle and refrigerate. This will usually keep for about a month.
This is great to use to sweeten your tea, make lemonade, or mix a cocktail.
Mint Simple Syrup
Use above ingredients. When you remove the syrup from the heat, pour this over 1 cup loosely packed mint leaves. Cover and let this steep until cooled.
Strain and store as above. For flavored syrups, store only 1 – 2 weeks.
Remember to always rinse and dry herbs just before using.
Never leave herbs in liquid or syrup.
Popular uses for simple syrups.
Cocktails

Coffee or tea
Milkshakes, think chocolate mint
Drizzle on pound cake
Flavor frostings and fillings
Do you remember The Best Strawberry Lemonade from last summer? It started with a simple syrup.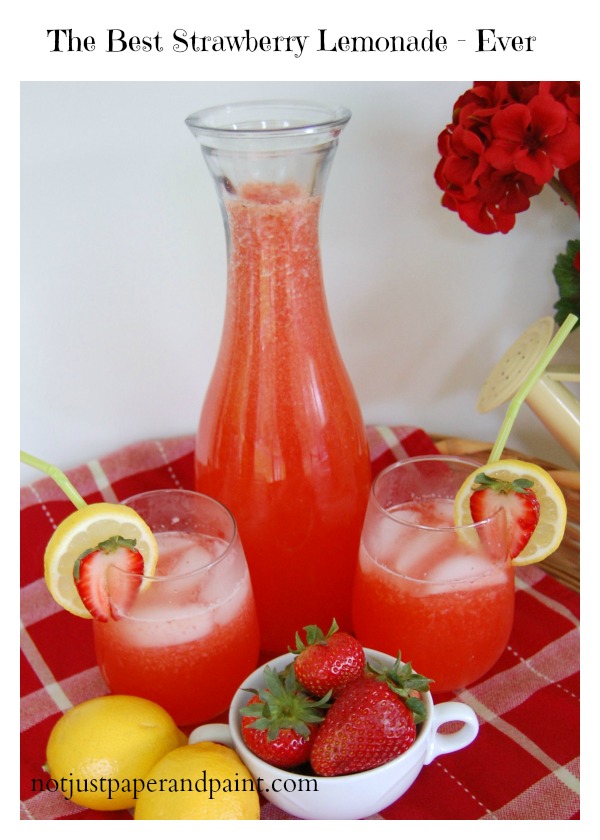 I'm sitting here getting new thoughts – trying different fruits and making flavored simple syrups. I love peaches in almost anything and especially tea. I'm thinking blackberries, blueberries, raspberries, lemons, limes, and strawberries.
Even herbs such as my favorite, Rosemary, could be used.
I think I will experiment between frozen fruit, always available, and fresh as it comes in season. Almost strawberry time here in Tennessee.
Add to club soda for a refreshing drink.
Drizzle over pound cake to add a fruity flavor.
Having lemon simple syrup should make for a quick glass of lemonade, or add this to tea for that hint of lemon.
So who has made these syrups and how do you use them? Pass along your favorite ways and I'll post them later.
Another quick favor – do you happen to recognize this glass? There's a "couple" in bright green on the reverse side. These came from my Mother-in-law and we have no idea who made them or maybe how she acquired them.