Day Two of Twenty Five Days of Christmas. 'Tis the season for sweets, treats and everything delicious! Is it even the holiday season if you aren't baking something amazing and delicious? This Christmas, consider hosting a Christmas cookie exchange withe these tips of how to host a Christmas Cookie Swap. Not only is it a super fun way to get all your favorite family and friends together, but it's also an entire night dedicated to cookies! Seriously, can one ever get to tired of Christmas cookies? I think not.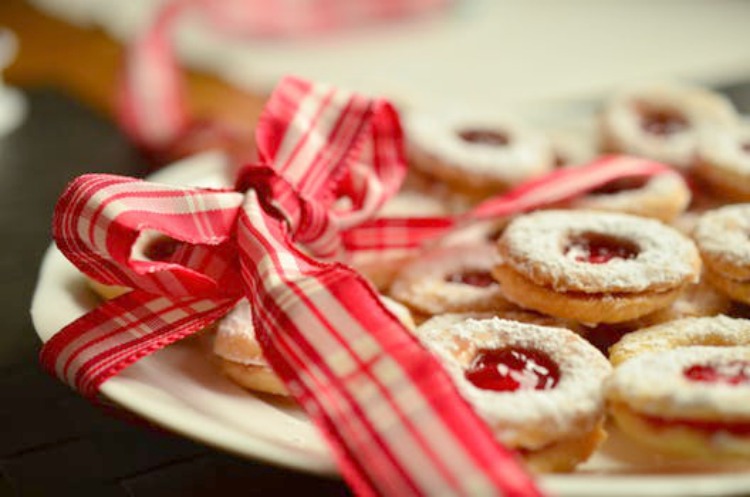 If you've been toying around with the idea of hosting a Christmas Cookie Exchange this holiday season, here are some tips on how to make it happen!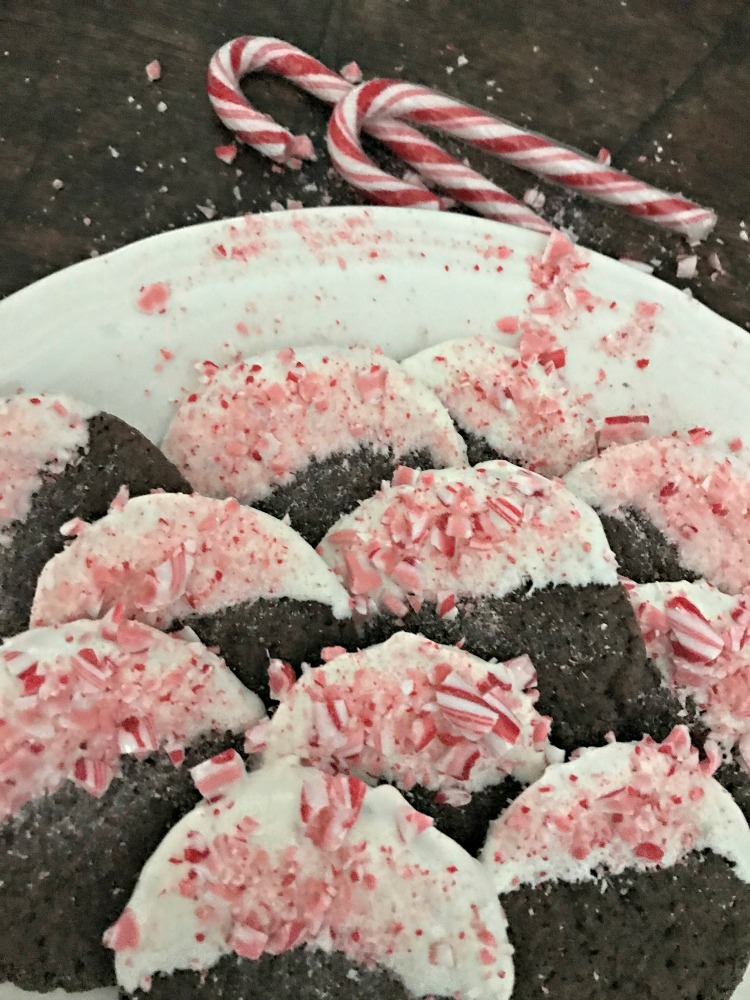 How To Host A Christmas Cookie Swap
First and foremost, get your cookie recipes ready. And honestly, when it come to choosing just one, is it really even possible? If you are the host of a Christmas cookie swap then I say that you can have as many cookies as you want to have and trade with others!
Decide how many friends and family you want to attend
This is one of those times where it's probably "the more, the merrier" because, just think about it…the more people that attend the cookie exchange, the more variety of cookies that you'll receive as well. That sounds like a solid plan to me! Space could be the deciding factor. Small place? Just host more than one.
These details are important! E-invites are always good because it saves time and they arrive instantly to their inbox.
One other detail to think about adding is that you should have every person attending bring their own container (or containers) to put all their newly acquired cookies into. That way, you won't be held responsible for having to go out and buy a whole bunch for everyone to have as storage.
Remind everyone to bring a copy of the recipe for everyone. Cookies don't have to be fancy, encourage a family favorite.
Nut allergies, wheat allergies and dairy allergies are all something that are extremely important to be aware of. If any of your guests have food allergies, please notify everyone ahead of time so that they have the ability to either alter their recipes or make labels for their cookies so that everyone knows exactly what ingredients are in them.
This is the fun part! Even if attendees let it slip early to you about what cookies they will be bringing, don't tell anyone else the plan. The whole point of a cookie exchange is to have everyone bring their favorite cookie, to then trade and swap and everyone goes home a tray of cookies.
You will know the group so may have an idea on what to serve. Is it a wine group? Coffee and eggnog? Of course Cocoa is always a good option.
Maybe you want to try one of these RECIPES.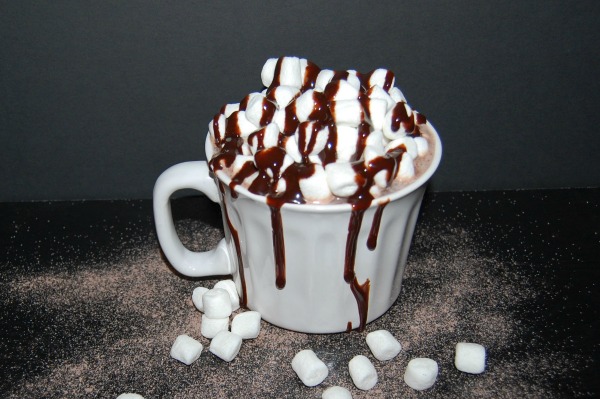 In all honesty, if you host and plan accordingly, you can leave the cookie party with literally hundreds of cookies. And while that may seem a bit excessive, just think about the options for what you can do with those cookies.
You can sit at home and enjoy eating them one by one…you can share the love and gift some to your family and friends…and if you find that you still have a ton of cookies left over, you can then freeze them in batches to enjoy during various times of the year.
Pin this idea for later. Hope you follow me on Pinterest.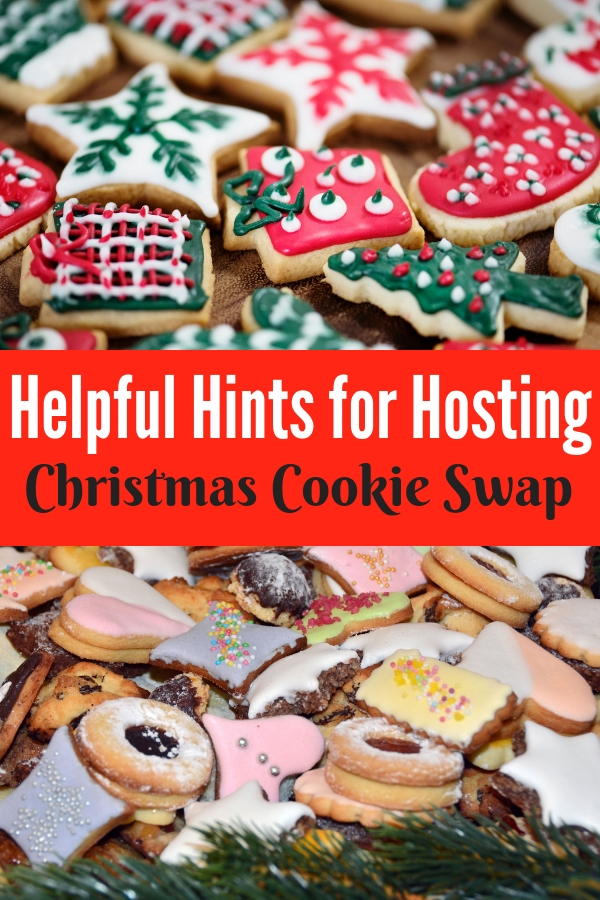 Can you imagine pulling a batch of Christmas cookies out of the freezer in July and having a fun treat? Who says that you can't enjoy Christmas any time of the year?
If you want to do something a bit extra, have everyone email you the recipes ahead of time and you could print them in a little booklet for all of your guests.
Follow these simple tips to hosting your own Christmas cookie exchange and you'll be certain to have an amazing party and a ton of beautiful and delicious cookies to show for it as well! Like I always say, cookies and fun go perfectly together during the holiday season!
What's your favorite Christmas Cookies? Gingerbread or Sugar Cookies? Sugar Cookies for me.
Another favorite at anytime of the year is Peanut Butter but here's a version using the popular Cookie Butter Cookies from Trader Joe's.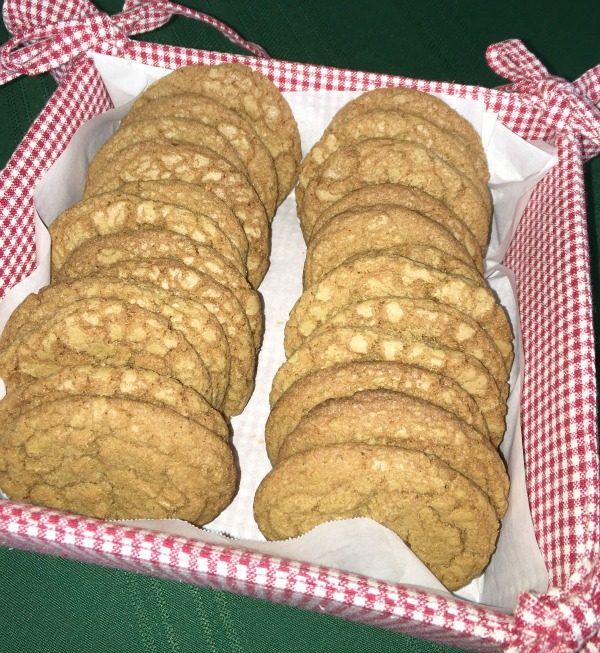 Have you ever hosted a cookie swap? What's your best tips? Favorite cookies?