I've always been one to be pretty willing to try new things, and even come up with what my husband says are "concoctions" for recipes. Most of the time they turn out pretty good, with maybe a bit of tweaking, but not always. Summer drinks can be a refreshing item to add to any menu, or just to enjoy as these days are getting hotter here in the South.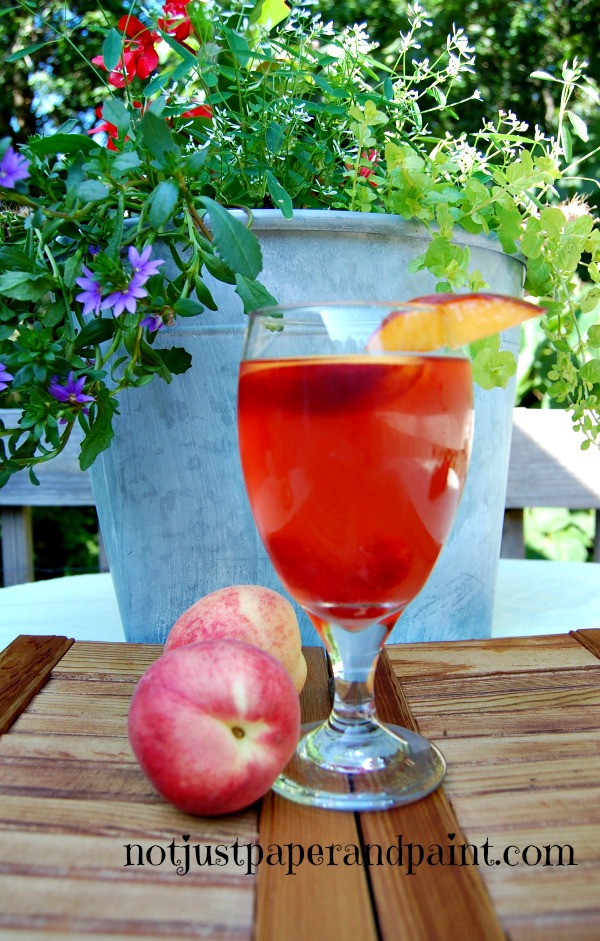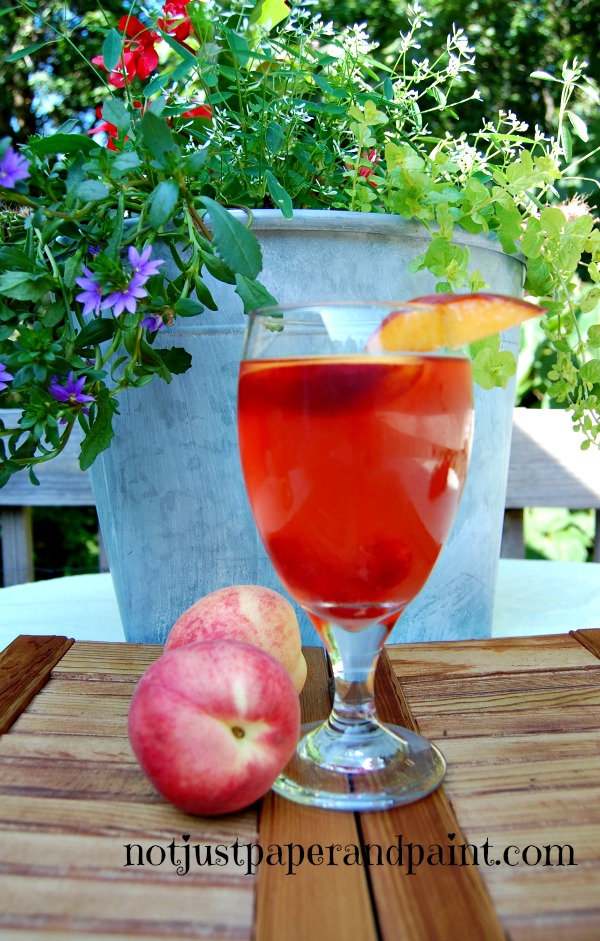 Walking through Trader Joe's I spied a carton of nectarines which were just at a nice ripeness stage, then white peaches – thinking to myself, OK – I'm here to buy wine so why not try my hand at Sangria. I've never made it except for a non-alcoholic version a few years ago. Oh, and let's throw in some raspberries for flavor too.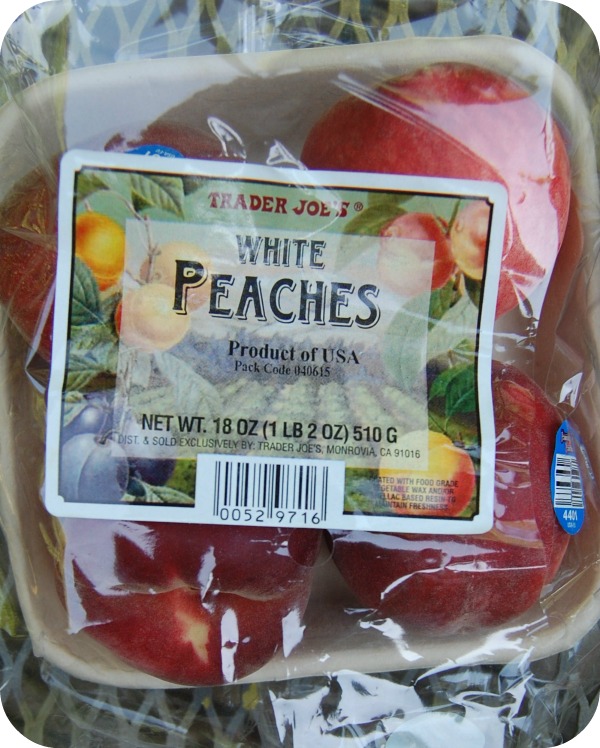 After a day of shopping in Atlanta and the AC in my car not working all the time, this would be a nice treat for us at home. Now just to figure out how to make it.
We looked up several different recipes to see what else was needed and there are as many recipes for this as there is a chocolate cake. Several had a peach flavor liqueur and something fizzy so we decided on Peach Brandy and Ginger Ale.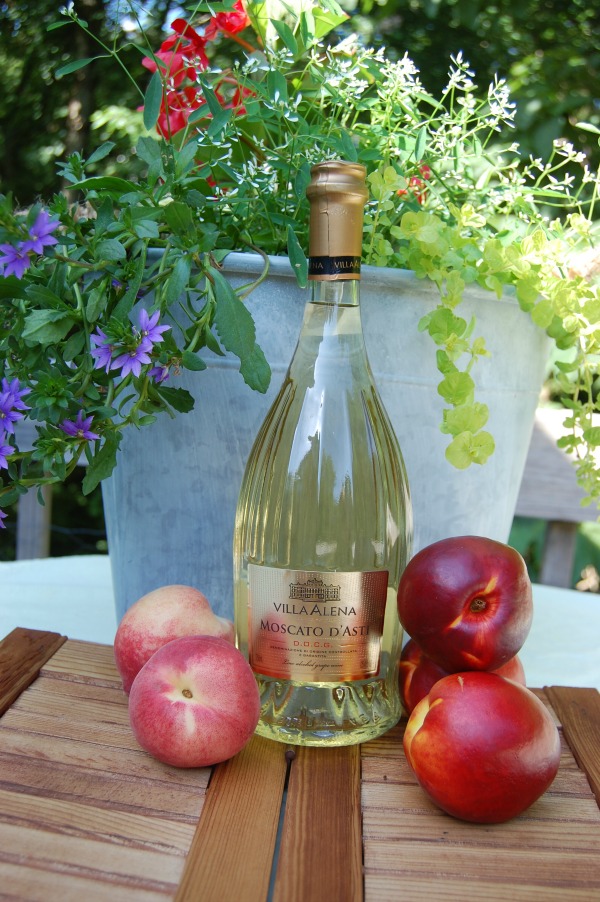 We were all tired and anxious to try it, but I actually liked it a bit better the 2nd day. Plus, it had turned this pretty peachy-pink color from all of the fruit.
Don't forget the fruit is really good to eat – although it will be a bit strong.
White Peach Sangria with Raspberries and Nectarines
2015-06-16 23:14:05
A light drink with lots of fruit flavor.
Ingredients
1 bottle wine - Moscato D'Asti or any dry, white wine
1 cup peach brandy
4 white peaches, sliced
2 nectarines, sliced
1 pint raspberries
l liter Ginger Ale
Instructions
Place sliced fruit in large bowl
Pour in Wine and Brandy
Stir lightly so not to mash fruit
Gently pour in Ginger Ale
Stir
Chill
Notes
Wash all fruit before using
Chill liquids before mixing if you want to serve immediately
My Home and Travels https://myhomeandtravels.com/
I'm thinking about doing this next time and adding blackberries instead of raspberries to see how I like it.
What kind of fruit would you try? Share your favorite drinks with us.
If you prefer a non-alcoholic drink, you might want to try this: