Christmas Cookie Sugar Scrub
The holidays are here so this Christmas Cookie Sugar Scrub recipe will quickly become your favorite DIY sugar scrub. I don't know about you, but I love the smell of sugar cookies at Christmas time, well any time really.
Pin this and all your Christmas ideas for later use.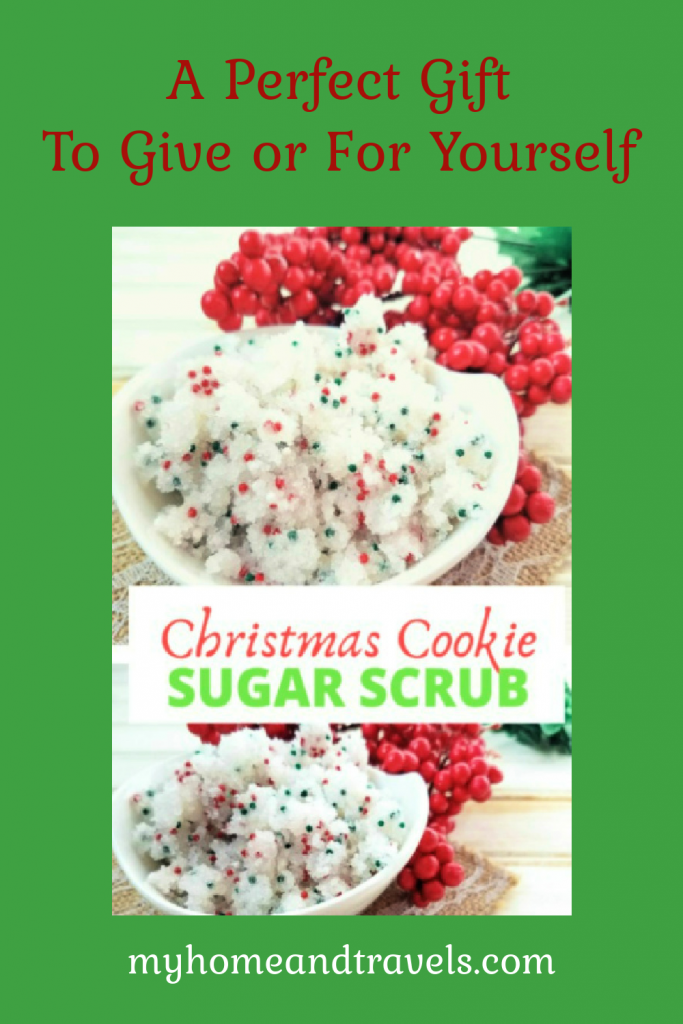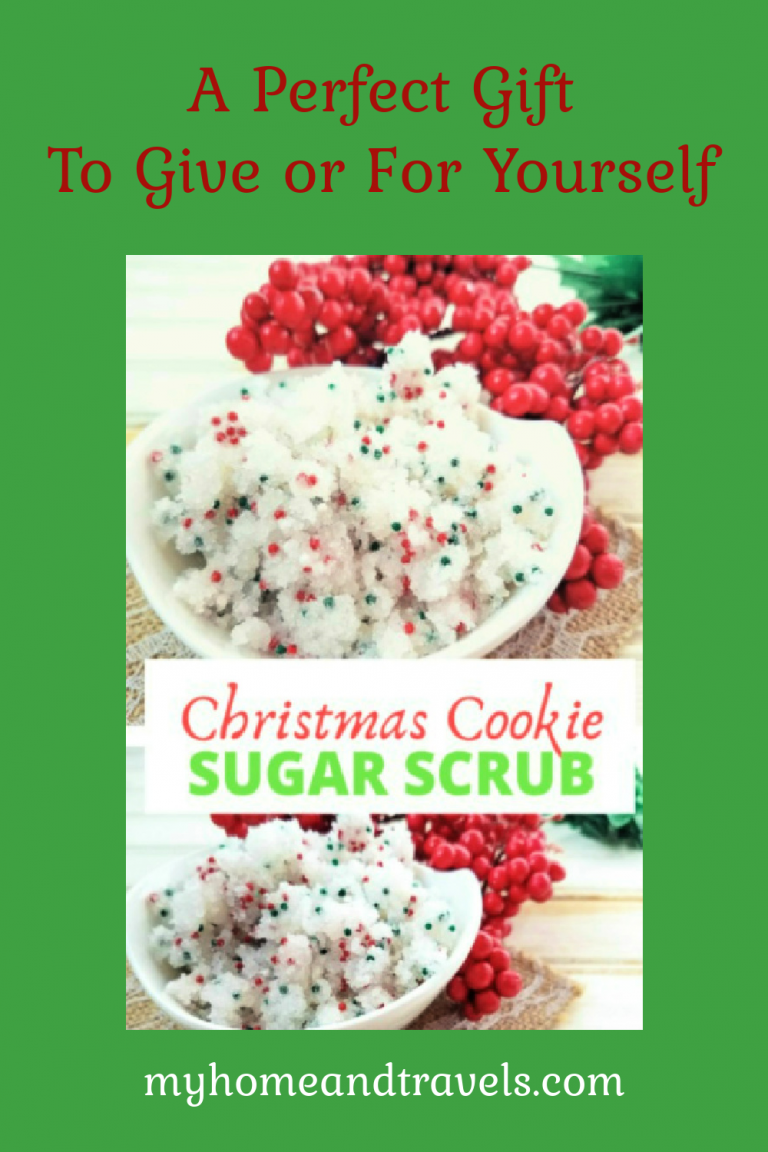 Easy To Make Christmas Cookie Sugar Scrub
It's easy to make sugar scrub at home to give for holiday gifts, use in your guest room or add to your daily beauty routine. You'll love the delightful scent of sugar cookies that simply screams Christmas time.
This Christmas Cookie Sugar Scrub works well to give as Christmas presents too. Your friends and family will adore this type of gift that keeps giving. Follow my step by step tutorial in the Christmas cookie sugar scrub recipe below. If you're going to make sugar scrub Christmas presents, you'll have to make a few extra batches or increase the ingredients to make the perfect gift-giving size batch of sugar scrub.
I love giving a homemade gift at Christmas time. I feel like my family and friends appreciate a homemade, thoughtful gift and besides, this Christmas cookie scrub smells so delightful that it can spread joy all year round!
Whether you opt to give this as a gift or keep it for yourself, the fact is that this Christmas cookie scrub will give you a sense of Christmas joy all year round when used to exfoliate your skin regularly. You can use this Christmas cookie scrub for daily exfoliation when you rub it on your body in the shower and rinse off before your shower is done. The texture of your homemade sugar scrub help removes excess skin all the while moisturizing your skin to reduce itchy, dry skin. I love sugar scrubs much better than salt scrubs. They aren't as drying.
Storing Your Christmas Cookie Sugar Scrub
To get the most out of your Christmas cookie scrub, it's best to store your final product in an airtight container. As long as you store your Christmas cookie sugar scrub recipe in an airtight container such as a mason jar, it can last for up to six months.
After six months, the ingredients may start to separate and you won't have as solid of a product. It's best to note that your friends and family need to use their gift within six months for the best results, too.
Keep a bowl out in your guest bathroom for your guests to enjoy. Maybe you will have a small jar for each when they leave as a gift.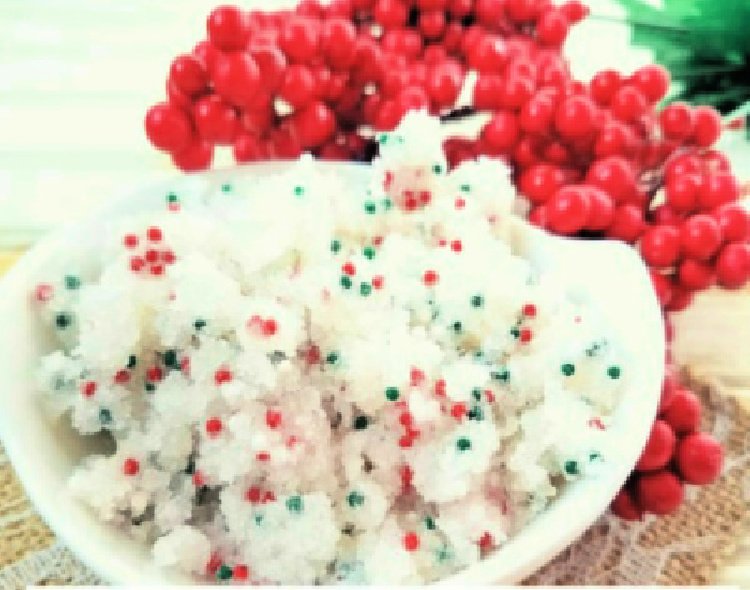 Supplies:
● 1 cup sugar
● ⅓ cup olive oil
● 1 tablespoon red, white and green holiday sprinkles
● 15 drops Sugar Cookies Fragrance Oil
Directions:
1. Combine sugar and olive oil in a small bowl.
2. Add fragrance oil and stir well.
3. Add sprinkles and stir until combined.
4. Store in an airtight container such as a mason jar.
Try a variety of scents to make a variety.
The hinged jars are great for these.
Now do you want to make cookies? Try these:
25 Christmas Cookies and Treats
The Taste of Cocoa In A Cookie
I've included affiliate links to Amazon for you to find some products easier. I may receive a small commission, but the price is the same for you. It just helps my blog out.
Happy Travels,
Rosemary