Everyone loves Texas, but did you know that Waco, Texas is truly a hidden gem just waiting to be explored. While it gets decent exposure thanks to Magnolia Market, there are so many other activities and attractions to explore and discover!
We've visited Waco a few times but took in some of the top attractions to learn more about this Texas town. We were blown away by everything that it had to offer. I'm beyond excited to share all the activities that we did and that you can explore on your own as well when you visit Waco, Texas!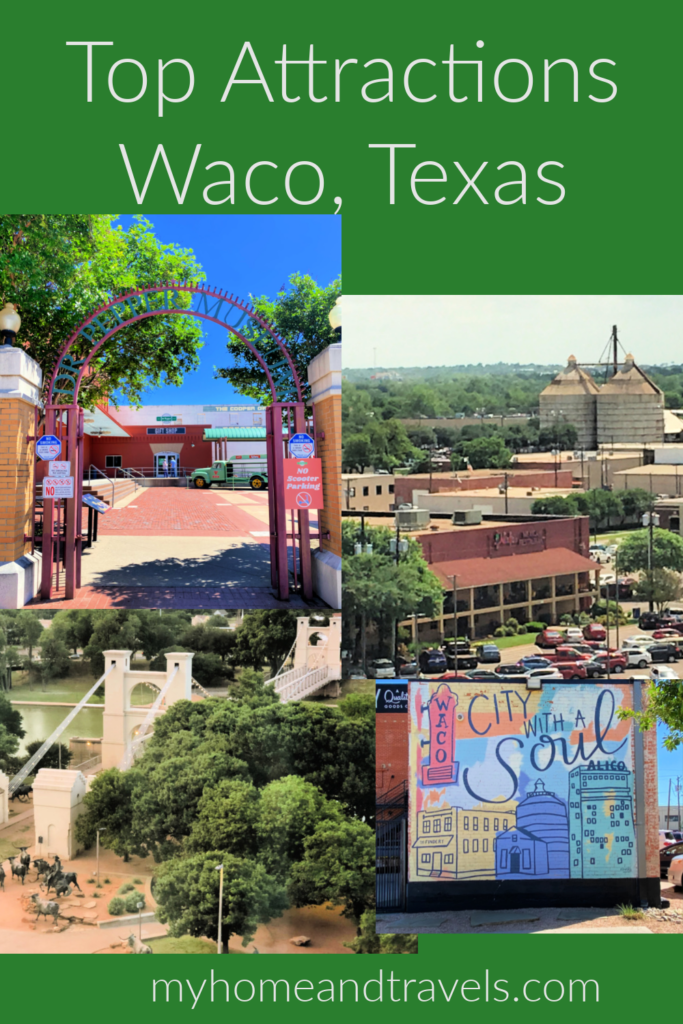 There are a variety of things to do in Waco Texas. This city located in central Texas alongside the Brazos River is home to a zoo, the Texas Ranger Hall of Fame and Museum, the Waco Mammoth National Monument, and much more. It's a beautiful city steeped in history and natural beauty, and it's a joy to visit.
Things to do in Waco Texas
From the moment that you visit this town, you and your family will never run out of activities to do!
DR. PEPPER MUSEUM
If you love soft drinks, head to the Dr Pepper Museum. At this museum, which focuses on Dr Pepper, a drink that's actually one year older than Coca-Cola, you'll find experiences like paranormal tours, the Extreme Pepper Experience, Fizzy Friday, and Make-A-Soda where you can – you guessed it – make your own soda.
As you tour this nonprofit gallery located in a 1906 bottling plant, you'll learn about the history of soft drinks and be treated to memorabilia focused on everyone's favorite fizzy drink.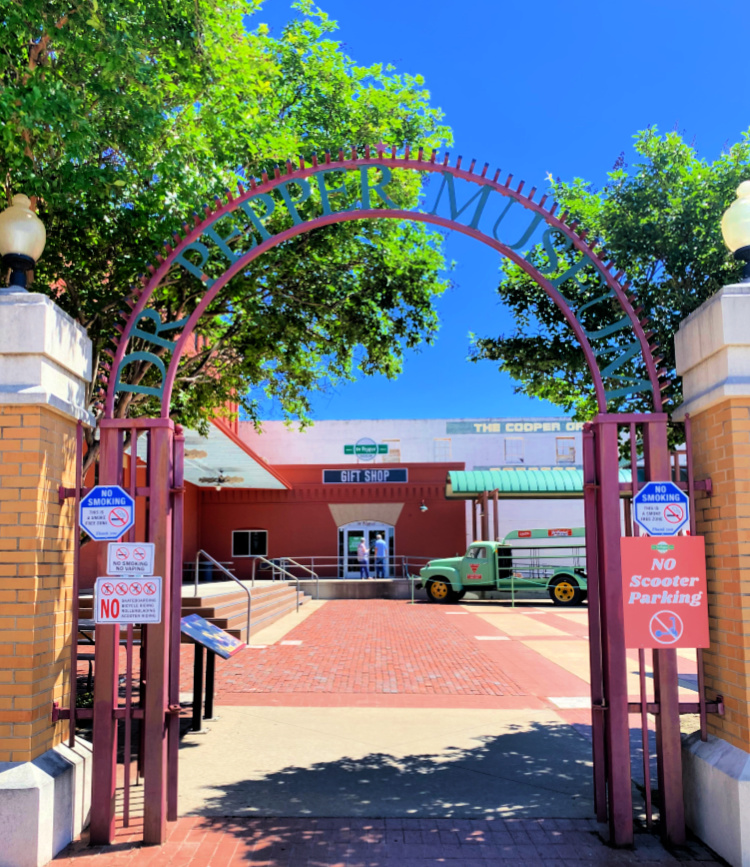 You can explore two buildings at the Museum. The Museum's centerpiece is the yellow brick building, which was built in 1906 by Artesian Manufacturing & Bottling Company. All three floors of this building can be accessed by purchasing an admissions wristband. In addition to the Gift Shop, the main building also has a courtyard through which you can access it.
The other building is the East Wing, which has a red neon Dr Pepper sign on the side. Within this building are the Soda Fountain, the Experience Spaces, and many more exhibits. For access to the Experience Spaces and exhibits, you need an admission wristband.
Failed Soda Exhibit
"Pop Pop, Fizzle Fizzle" at the Dr Pepper Museum showcases many historical failed sodas. Some notable mentions include Orbitz, New Coke, and Crystal Pepsi. The exhibit details what led to each "failure's" downfall-from poor recipes, to marketing blunders.
History of Dr Pepper
Founded in the town of Waco, Texas, Dr Pepper was invented, manufactured, and sold from 1885 until today. This rival brand had been in existence for a full year before Coca-cola. It began in Morrison's Old Corner Drug Store. It is believed that Charles Alderton, a pharmacist at Morrison's, invented the now-famous drink.
The 1904 St. Louis World's Fair Exposition hosted almost 20 million visitors who tasted Dr Pepper for the first time.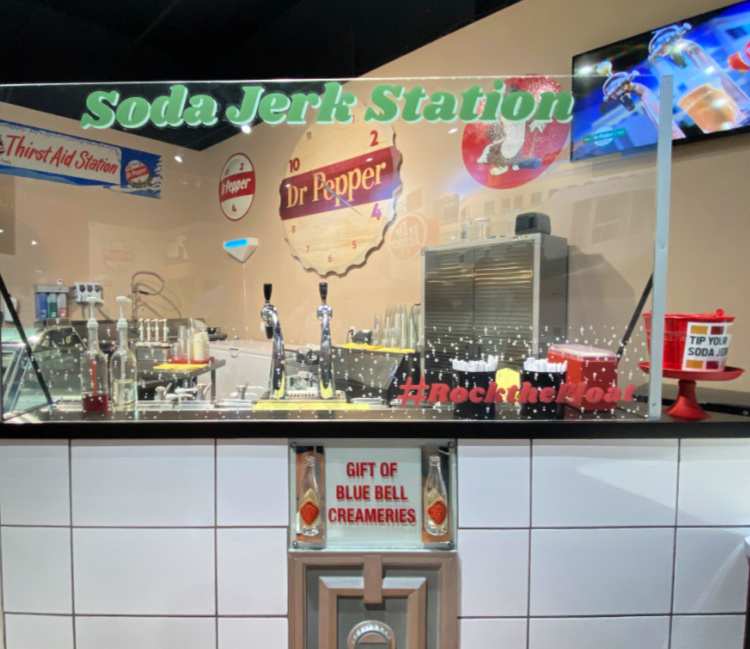 Admission prices vary but can be found on their website here.
TEXAS RANGER HALL OF FAME AND MUSEUM
Plan a stop at the Texas Ranger Hall of Fame and Museum. Learn all about the history of Texas Rangers and view the 31 inductees that have been included in the Texas Ranger Hall of Fame.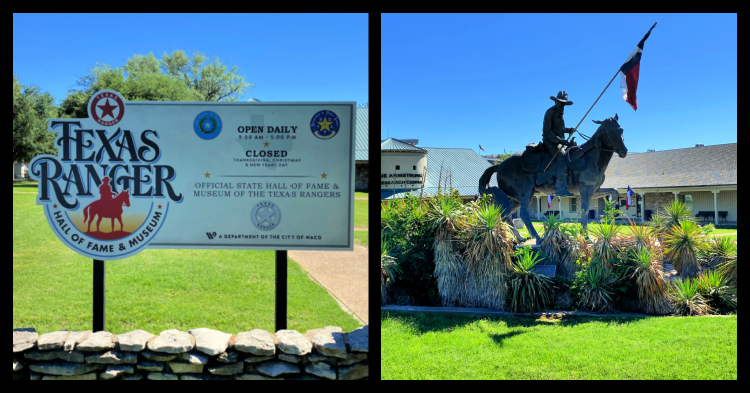 Founded in 1823 By Stephen F. Austin, he employed 600 – 700 men to protect the early settlers. They still exist today but in a small number and part of their uniform is wearing a Western hat.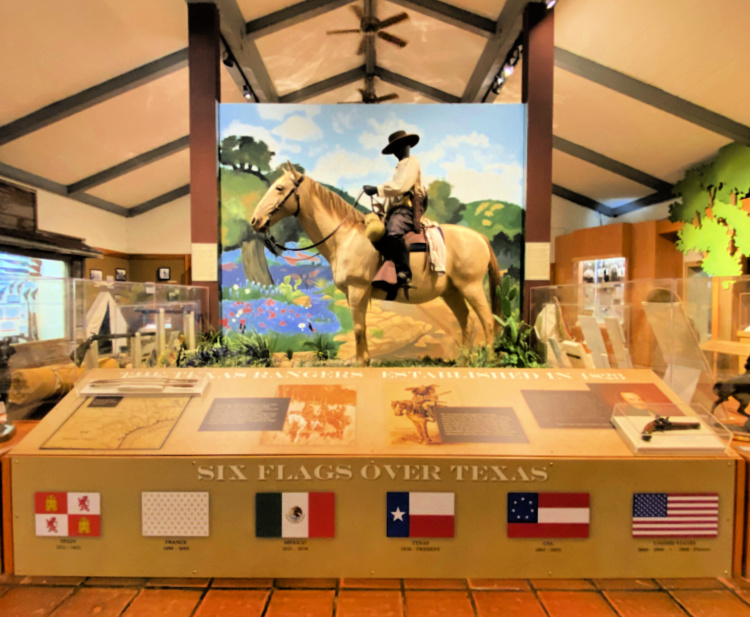 There's a nod to pop culture associated with Texas Ranger such as:
Walker, Texas Ranger
The Lone Ranger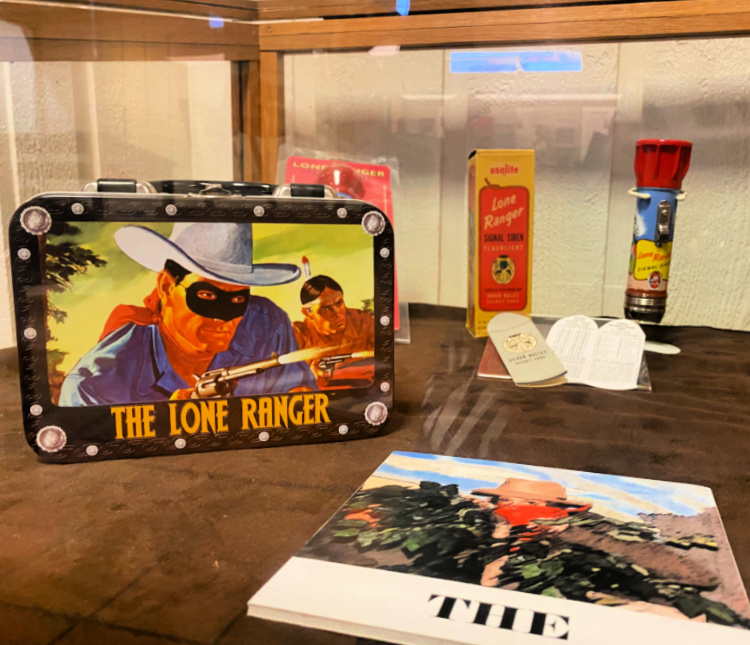 The Texas Rangers MLB Team was named for this elite group.
Admission prices vary but can be found on their website here.
TEXAS SPORTS HALL OF FAME
The Texas Sports Hall of Fame honors athletes, coaches, and administrators who have brought "lasting fame and honor to Texas sports". Established in 1951 by the Texas Sports Writers Association, the Texas Sports Hall of Fame is the first such hall of fame in the country.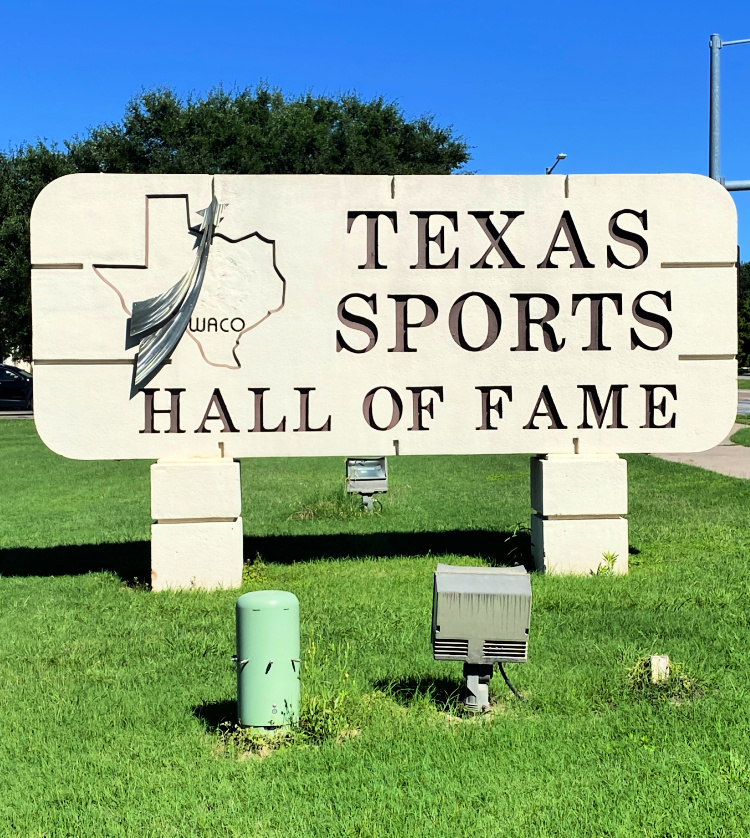 A treat for any sports lover, this hall of fame and museum offers a variety of interactive exhibits and many displays honoring the biggest names in Texas Sports. You'll find the Dave Campbell Library, the Tom Landry Theater, the Health, Fitness, & Education Center, and much more. They even have a room devoted to a Texas High School Football Hall of Fame.
More notable members inducted into the Texas Sports Hall of Fame include…
George Foreman
Troy Aikman
Roger Clemens
Yale Lary
Drew Brees
Shaquille O'Neal
Norm Cash
Cat Osterman
Southwest Conference History
In 2010, the Hall of Fame was expanded to include the Health, Fitness, and Education Center and the Southwest Conference (SWC), Texas' preeminent college conference. A national power conference for most of the century, the Southwest Conference dissolved in 1996. An exhibit about the Southwest Conference depicts the rich history of college sports in Texas.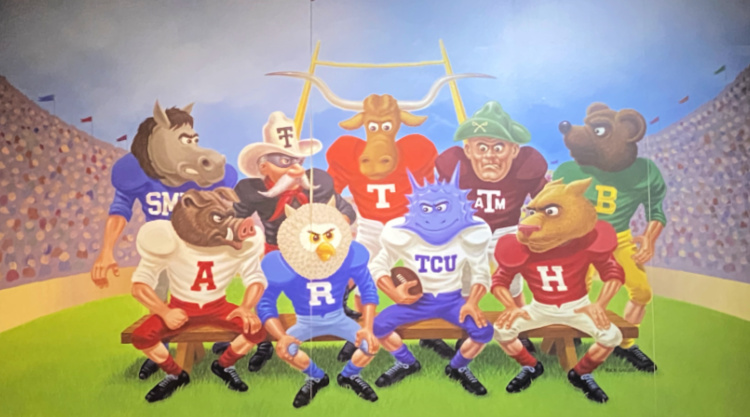 Of course I enjoyed one team more than others – Arkansas Razorbacks. It's always fun to see things from your favorite team and remember the old rivalries.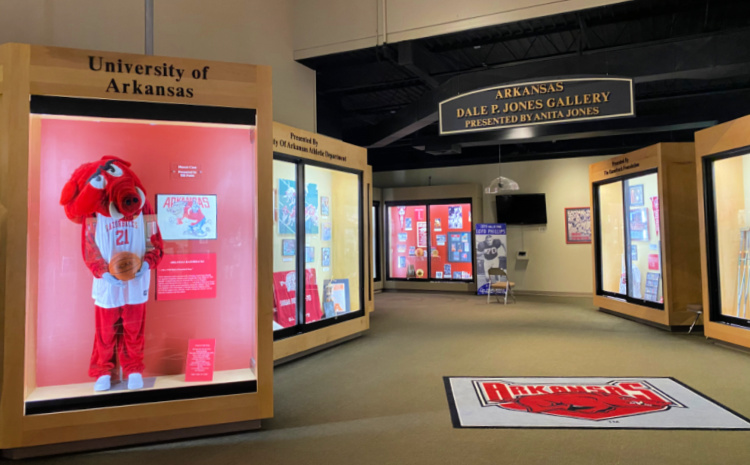 Sports is as big in Texas as anywhere you will go. It seems like Texas and Football goes together they even made a movie and TV show, Friday Night Lights. You will find a few High Schools have a football stadium which could rival many colleges.
You did see a lot of Baylor University since the men and women have recently won the NCAA Basketball Championships.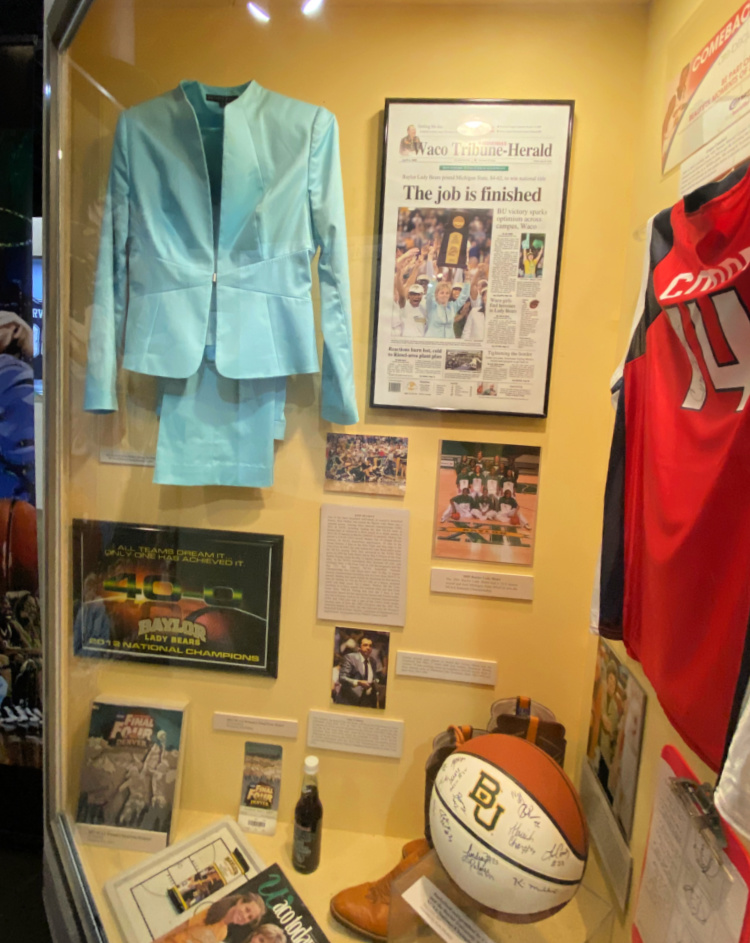 Mammoth National Monument
Visit the Waco Mammoth National Monument. Ever wanted to see real-life fossils of mammoths? It's your chance to do so when in Waco, Texas! The Waco Mammoth National Monument shows fossils of mammoths and other animals that used to roam the land.
Play a few rounds of golf at Cottonwood Creek Golf Course. Test out your golfing skills with one of the best-ranked golf courses in Texas! Affordable and fun, this golf course should be on your Waco, Texas bucket list for sure. Call ahead to check availability and then get ready to enjoy a day out on an amazing golf course!
Suspension Bridge and Riverwalk Area
Completed in 1870, it was used for part of the passage of The Chisholm Trail. The monuments represent all those cattle and cowboys passing through Waco. At that time, it was the longest single suspension bridge west of the Mississippi River.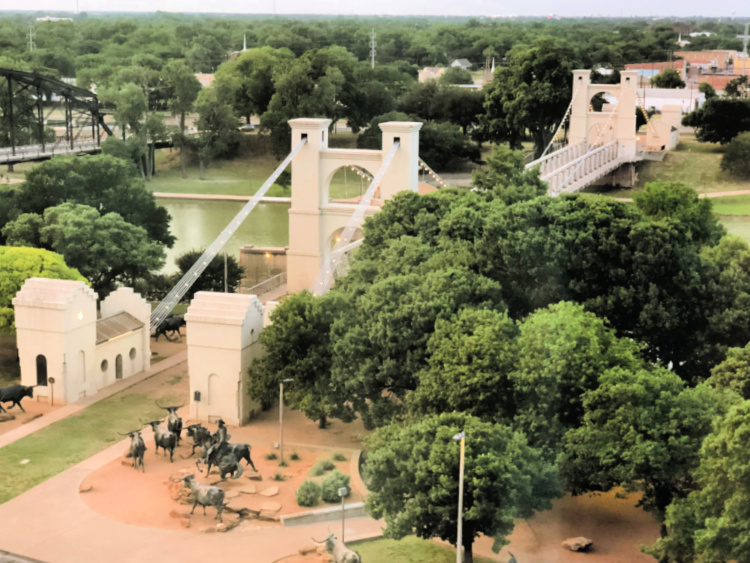 Local parks on either side, Indian Spring Park and Martin Luther King, Jr adds more walking space. Make sure to catch one of the spectacular sunrises or sunsets I have witnessed while in town.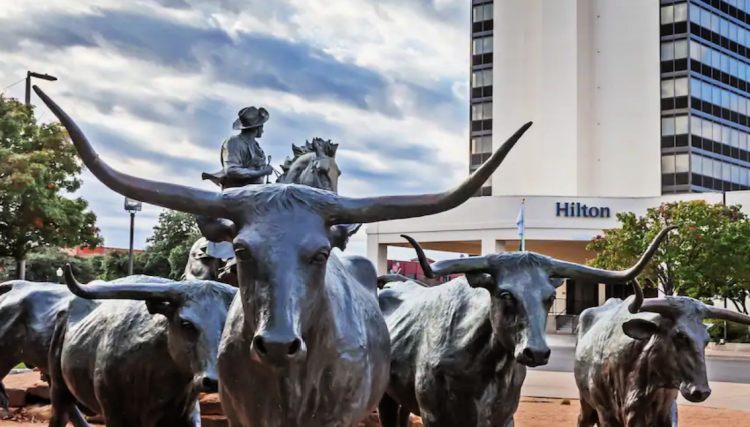 Baylor University
Take a drive through this beautiful campus. One of the largest, Christian Universities, it's also known for their research, history, and college sports.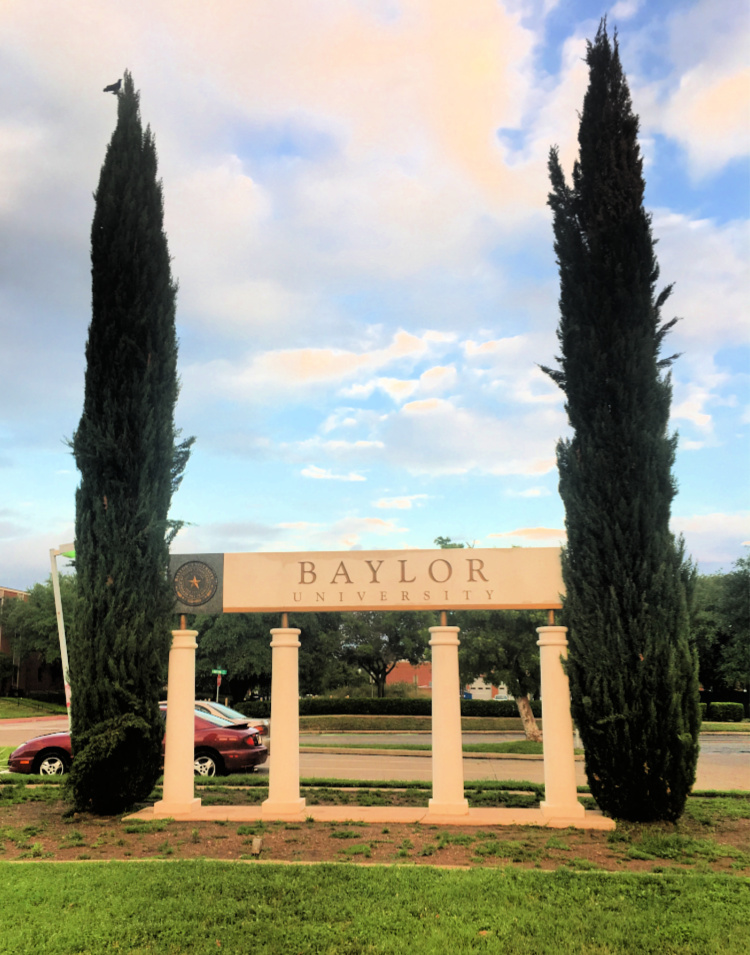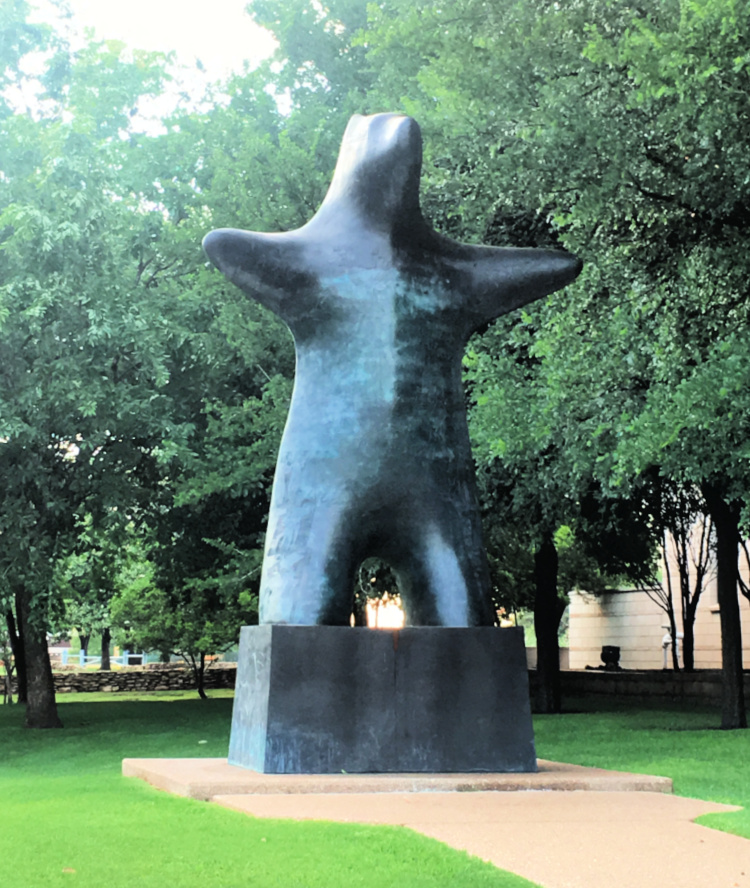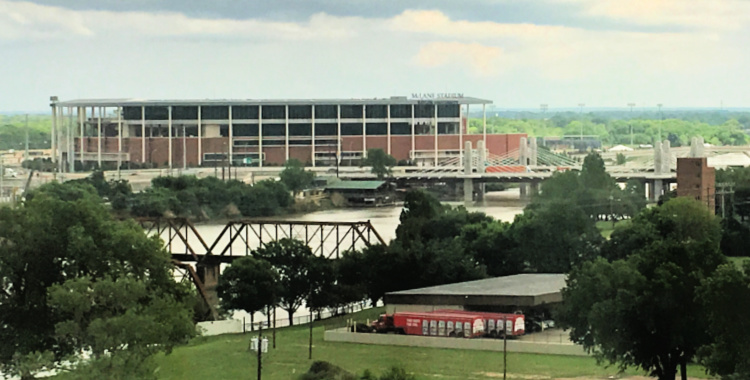 MAYBORN MUSEUM COMPLEX
One of the best things to do in Waco Texas for history and science buffs is visiting the Mayborn Museum Complex. This 142,000 square foot facility opened in May of 2004 at Baylor University and features a natural science and cultural history museum that focuses on Central Texas.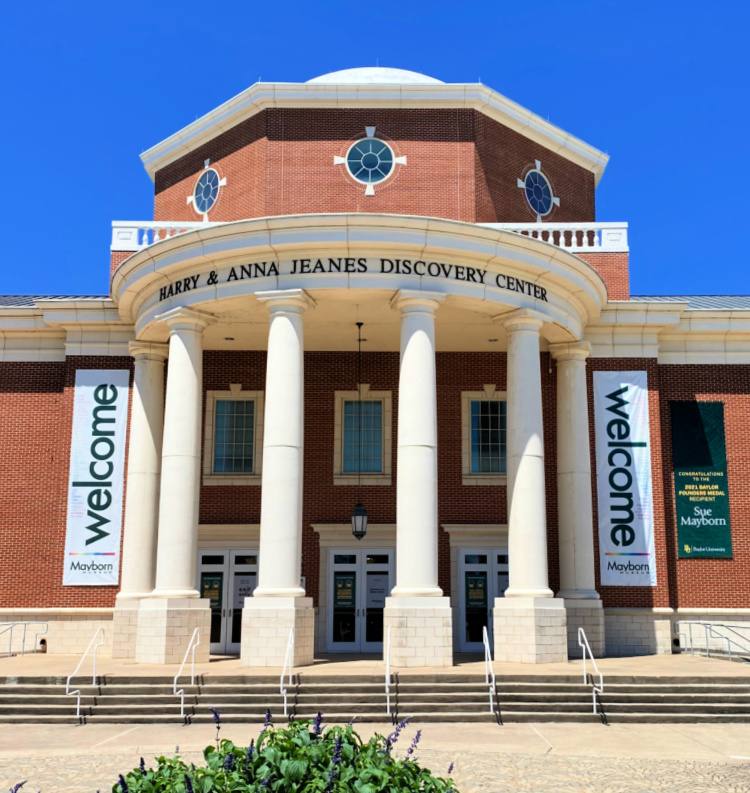 Explore a variety of natural and cultural history exhibits, take the kids to experience the hands-on backyard ecology experience, and tour the nine wood fram buildings that make up the Governor Bill and Vara Daniel Historic Village located outdoors.
In addition to massive displays like the museum's walk-in dioramas, you'll also be treated to two entire floors of themed discovery rooms that adults will enjoy and that kids can interact with.
You will find this educational complex full of geology, archaeology, natural history, and paleontology. There are seventeen themed rooms for hands-on learning for all ages.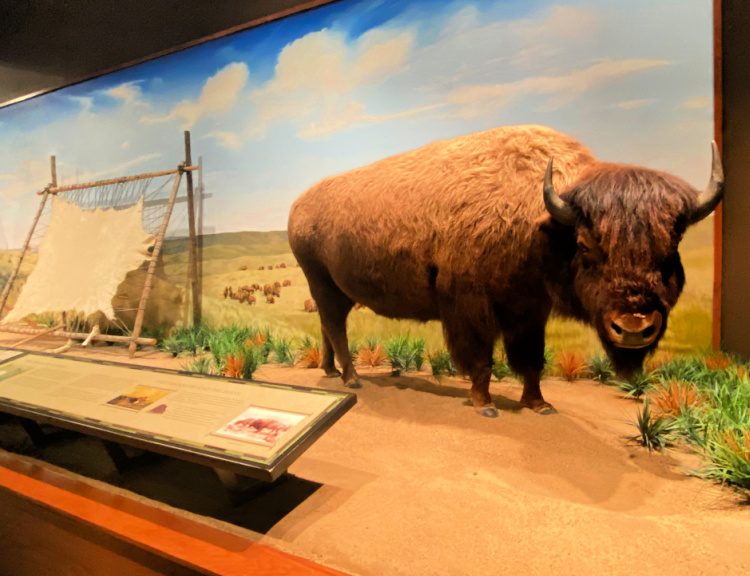 There's also an outdoor Historic Village showing what life in 1890 would be like.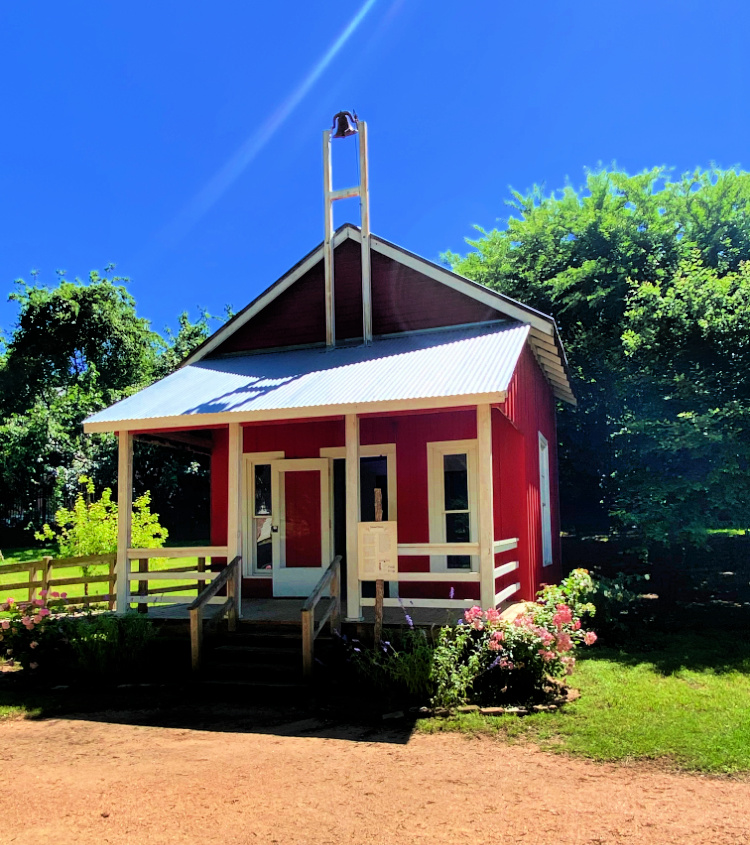 Find Murals
As you are driving around Waco, keep your eye out for one of the many colorful murals you will find. These range from a garage door size to an entire side of the building.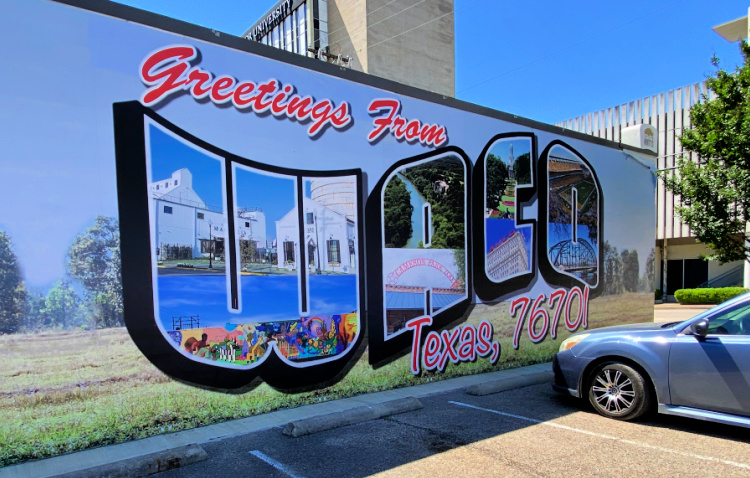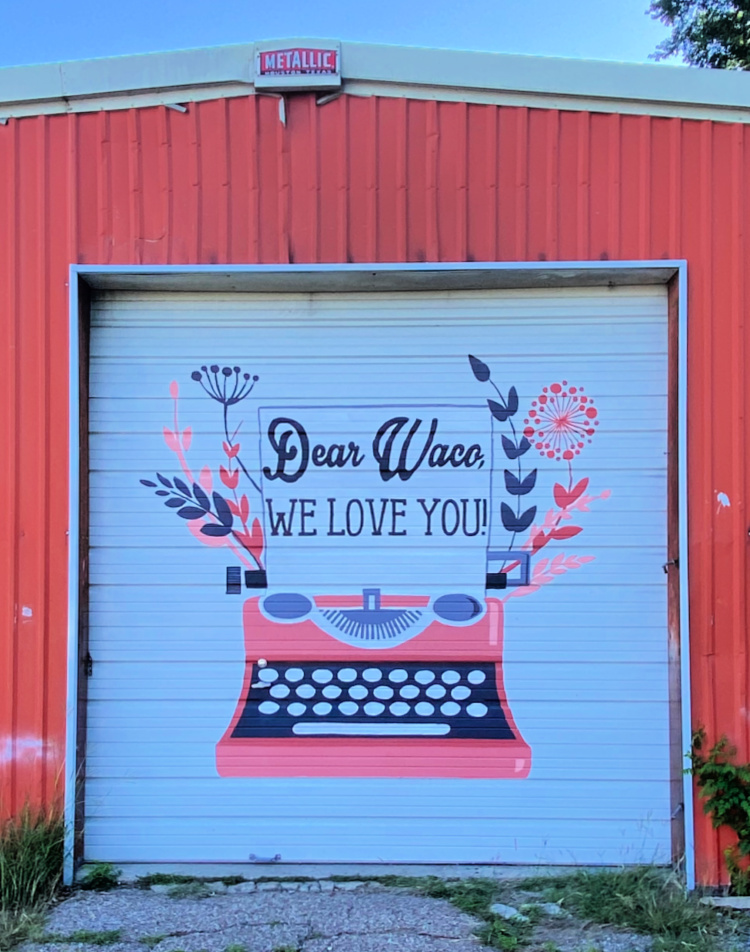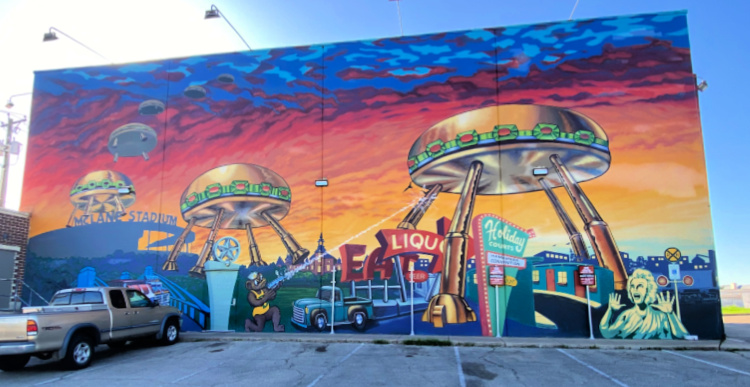 It's always hard to try to find good places to go and explore when you are visiting a town or place that you're unfamiliar with. Luckily for you, Waco, Texas is home to three colleges and universities, so they are used to having out of towners exploring every aspect of their town!
The locals are friendly are always welcome to give advice about places to explore and food to eat. People still wave to one another on the street and their just a certain ambiance in the atmosphere that makes it a warm and welcoming place.
If you've ever wanted to experience everything that Waco, Texas has to offer, the time is now to make it happen! Try fitting in a few of the attractions and restaurants above and have fun making your visit to Waco, Texas your very own!
Other places in Waco and Texas to put on your Travel List. I'll be revisiting both of these soon so look for updates.