International Towing & Recovery Museum Tells a Relatively Unknown Story
You may not have heard of the International Towing & Recovery Museum, but it's a place you'll definitely want to visit when you're in the Chattanooga area. This unique museum chronicles the history of the towing and recovery industry, and although it's not something that most of us would think about, it's quite an interesting subject once you begin to learn about it. For those who love trucks and history in equal measure, the INTERNATIONAL TOWING & RECOVERY MUSEUM is a must-visit stop in Chattanooga.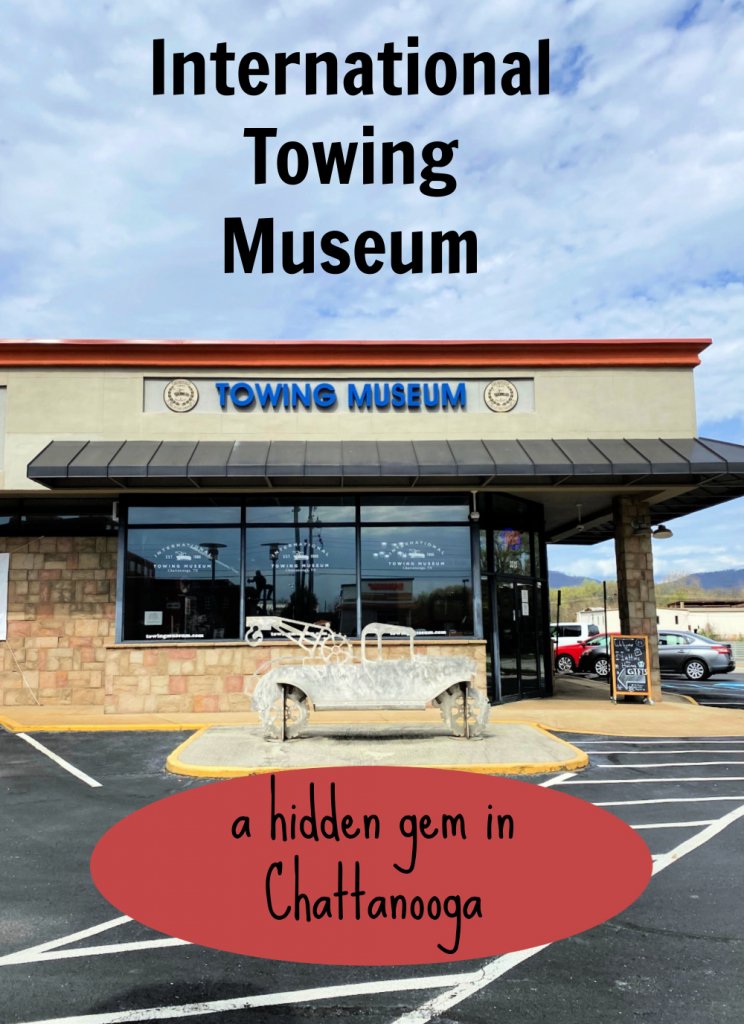 This is truly a hidden gem here in Chattanooga with it's beautiful collection of tow truck history.
Ernest W. Holmes, Sr became the inventor of the tow truck by adding various parts to a 1913 Cadillac. He needed to find a way of transporting cars to his garage. The mechanic shop was started with help from a family inheritance from his wife, Hattie.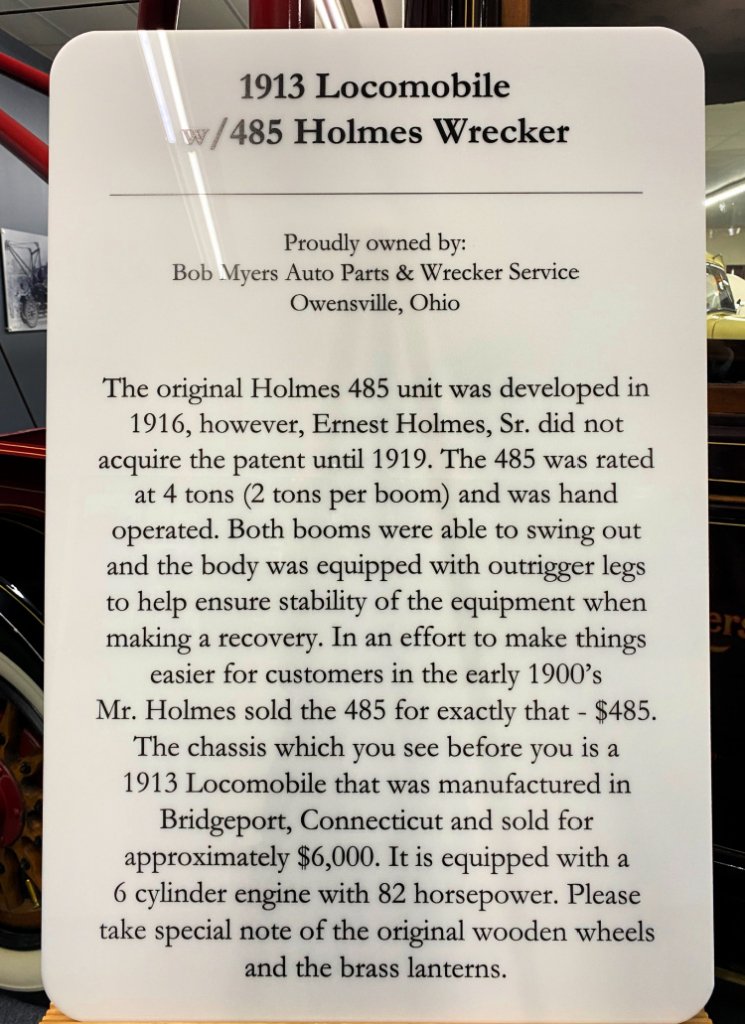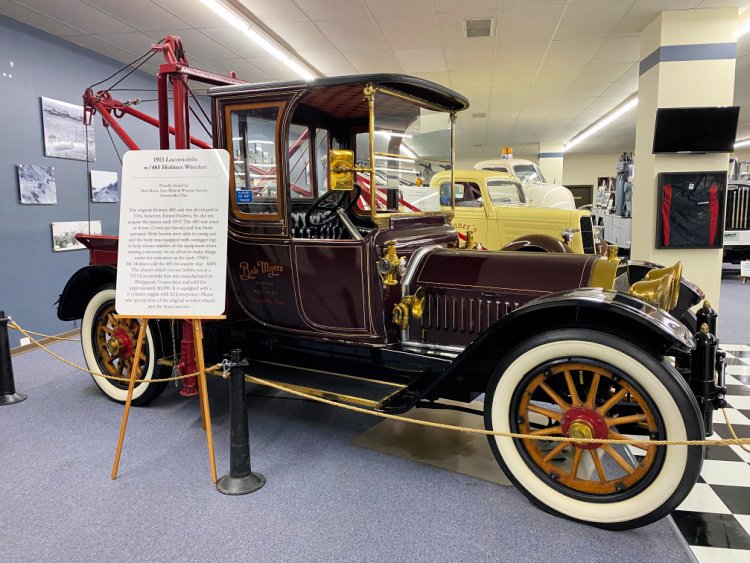 International Towing & Recovery Museum – A New Collection for an Old Profession
Over 20 years ago, a group of towing professionals called the Friends of Towing decided that the history of towing was something the public should know about. They decided to recognize outstanding individuals in the towing and recovery industry worldwide, record the history of the industry, collect and display towing and recovery items, and teach the public about this industry.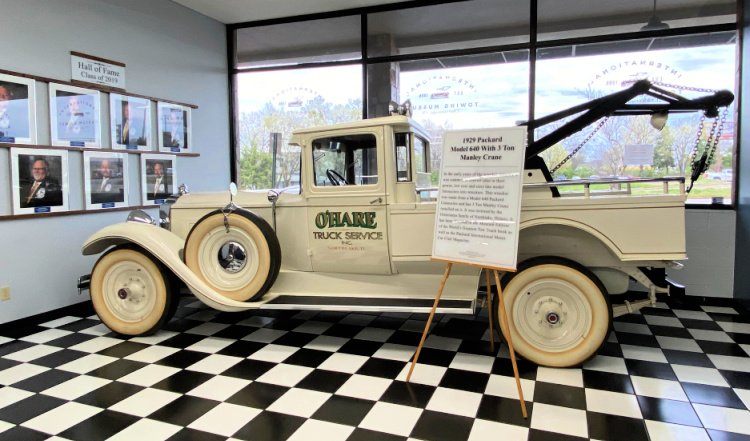 What began as a tiny museum in a semi-trailer that was driven to towing and recovery industry trade shows across the country is now the only place in the world that showcases towing and recovery vehicles, memorabilia, exhibits, and education that shows the positive side of what many people consider to be a distinctly negative profession.
Displays aren't changed often as you can imagine what it takes to move these large truck around, but several new exhibits were added last year and plans are always in the works for the next exhibit.
You will find towing trucks in all shapes and sizes…and colors.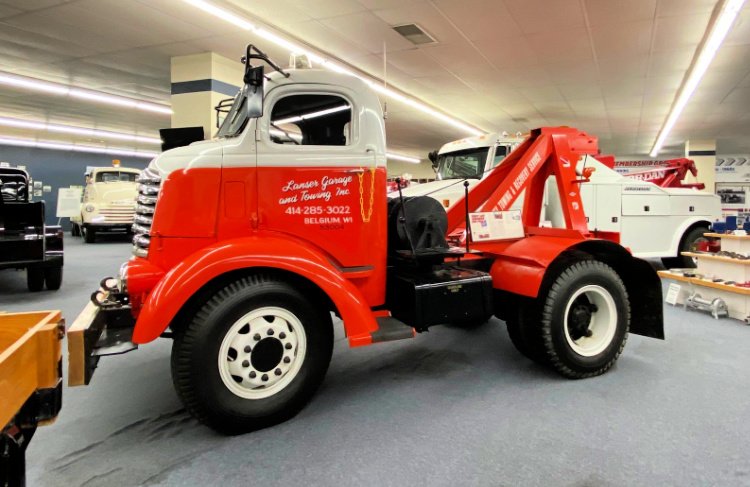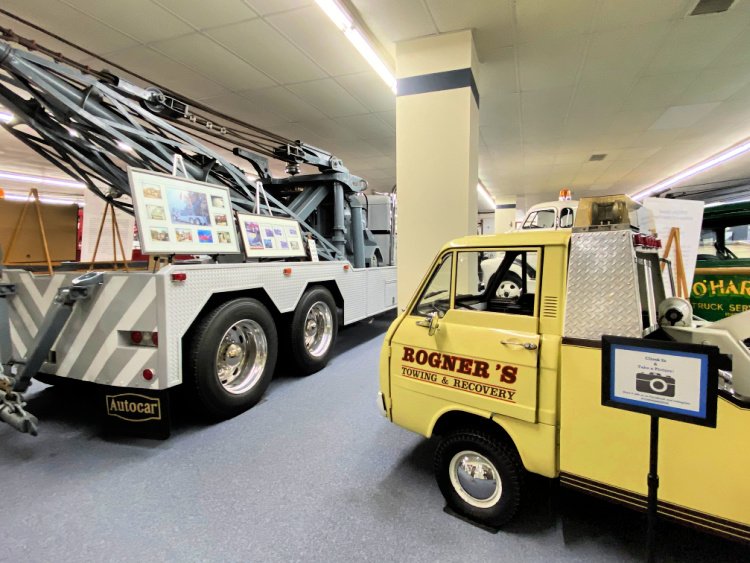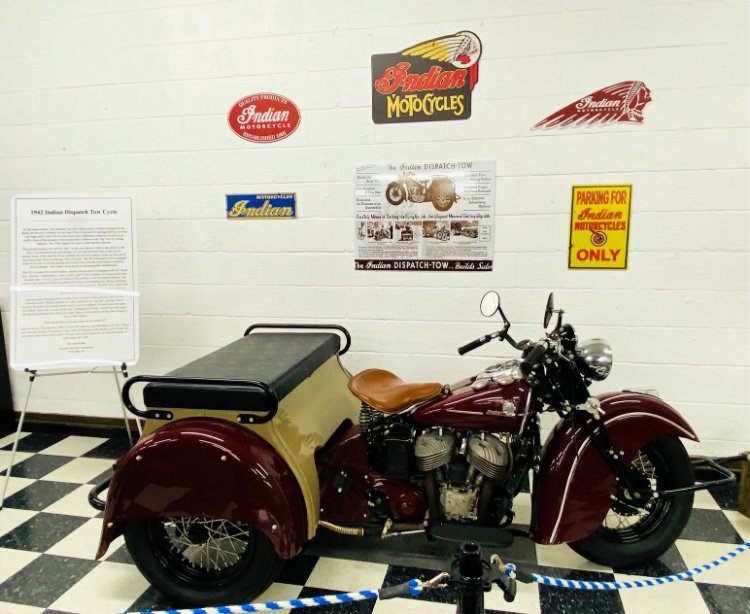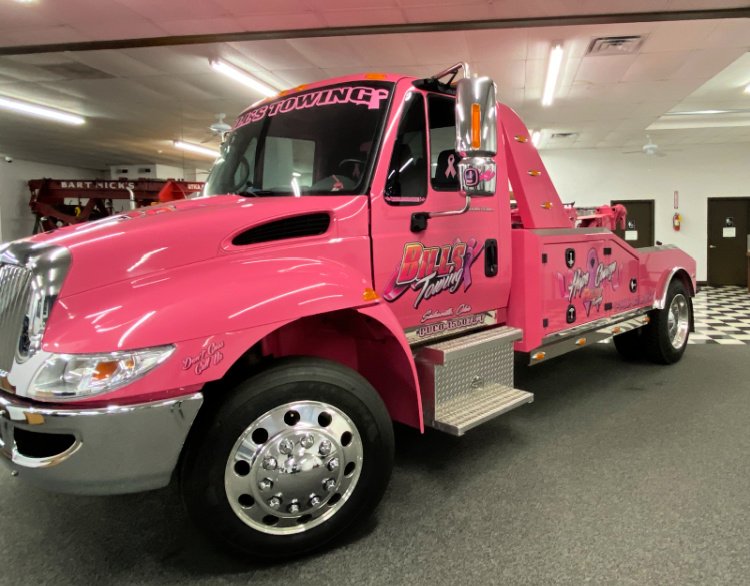 Kids can pretend they are operating a tow truck on this fun truck. Maybe we have a future driver in the making.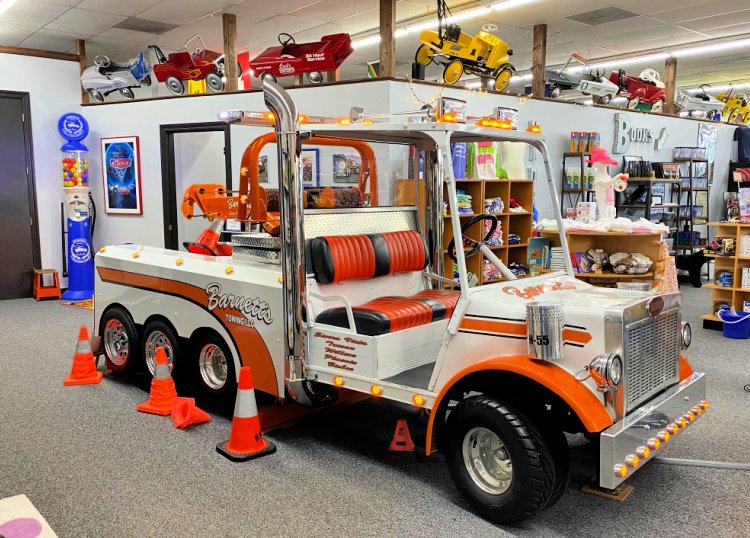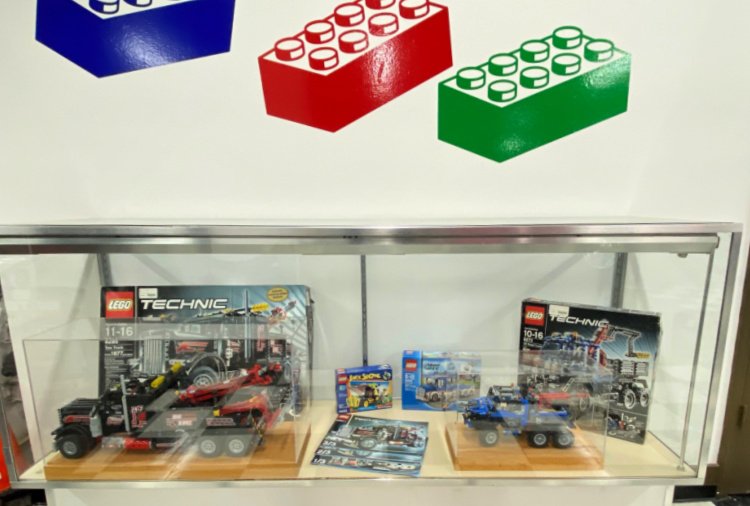 Learning About the Rich History of Towing and Recovery
On my visit to the International Towing & Recovery Museum, I was treated to a wide variety of towing and recovery vehicles, artifacts, and artwork, and more. They even have a gift shop. While there, you'll find the classic tow trucks you know, antique tow trucks, recovery vehicles, and a wide variety of educational materials that chronicle the history of the towing and recovery industry.
A short film is presented to begin your tour, giving a bit of history of tow trucks and the museum.
The museum has a hall of fame honoring the most accomplished towers and even a Wall of the Fallen that honors the memories of those who have died in the line of service.
The Wall of the Fallen is a sobering installation to see. I was surprised at how many individuals have lost their lives doing this job.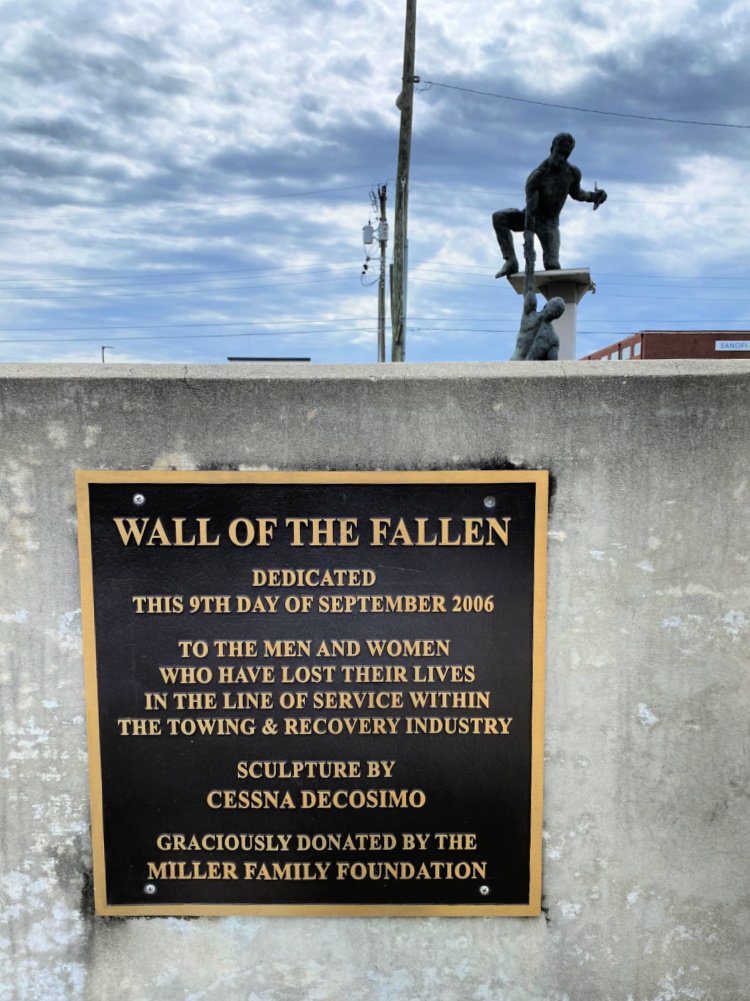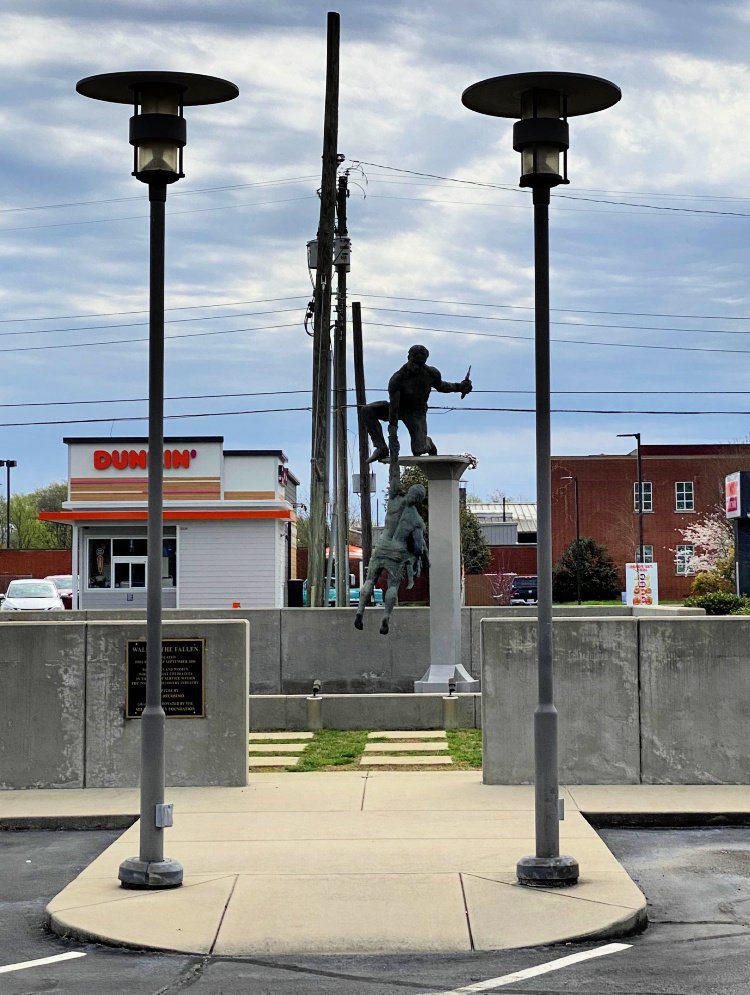 They also have a survivor's fund to help the families of those who have lost their lives while working in the industry.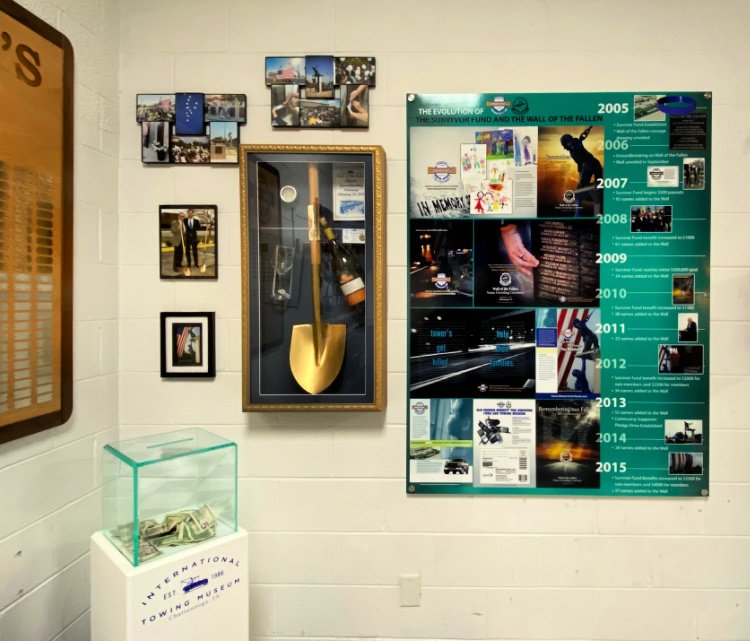 If you visit his museum, you'll learn that there's much more to towing and recovery than just moving illegally parked cars. This industry has done a lot since its beginnings in 1904.
Tow truck drivers are listed as having one of the most dangerous jobs.
Hall of Fame
The Friends of Towing started recognizing outstanding individuals in the towing and recovery industry. And this is a worldwide honor. The first class of 27 now has over 300 distinguished members.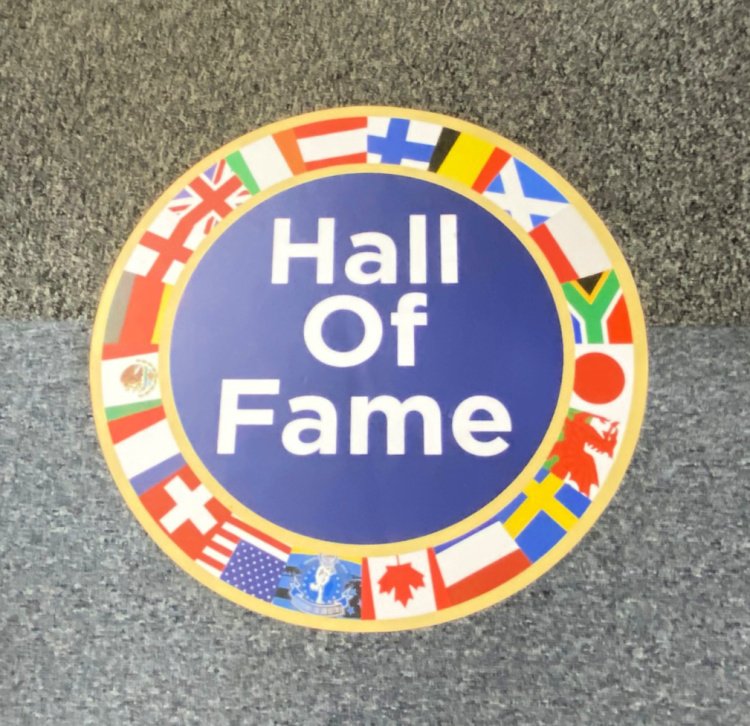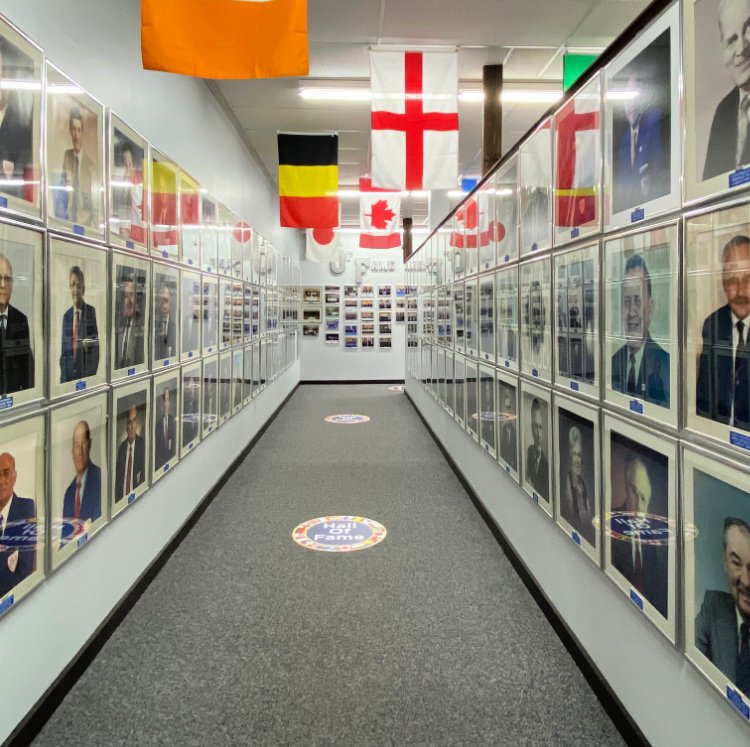 The next induction ceremony will be in October of this year for 2020 and 2021.
My husband likes to watch a lot of different shows and one night, Highway Thru Hell, was on. It shows Jamie Davis Heavy Rescue Company in British Columbia. My ears perked up when he said he was going to Chattanooga. He's a member of the Class of 2019. Shows like this can make you appreciate the work done by the towing industry even more.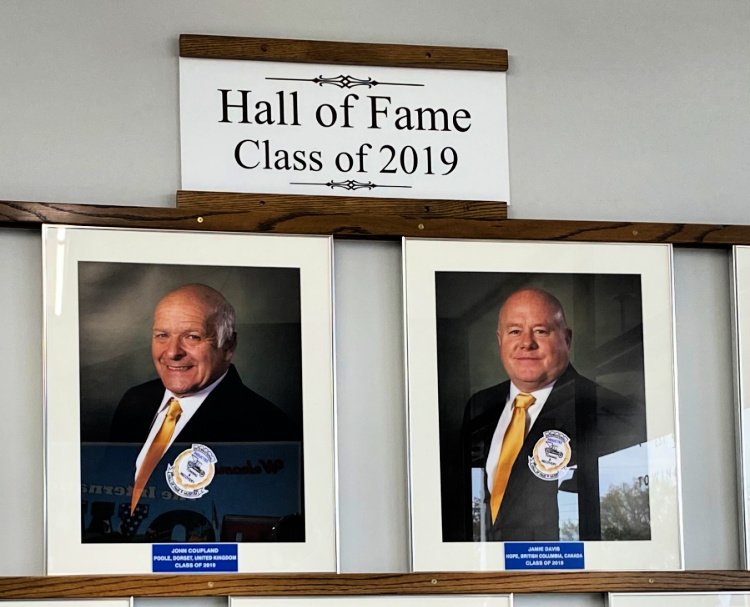 Hattie's on Holmes Gift Shop
The gift shop has expanded recently and named. Hattie was the wife of Ernest Holmes and Holmes is the side street. There's a wide array of items you would find in a typical attraction gift shop such as magnets, t-shirts, caps, Christmas ornaments, and things for your kids, but they have taken it a bit farther. They are adding many local items from Chattanooga and around the South and continuing to search for other items.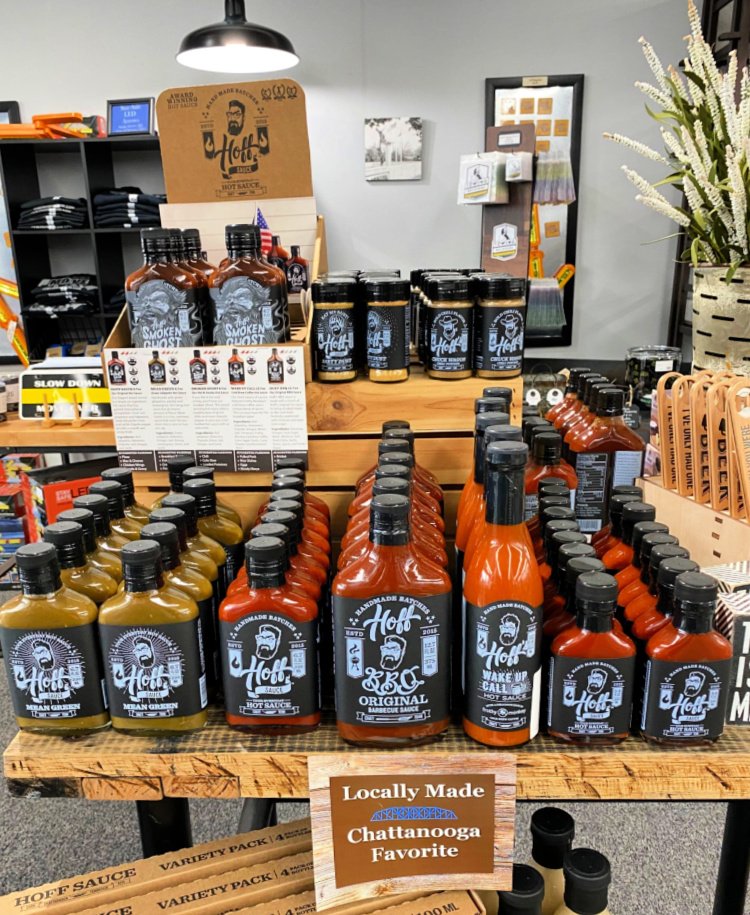 These bamboo cutting boards from California but caught my attention. Many times I'm looking for gifts to take to out of town friends, or maybe if they are visiting. Who would have thought to visit this place for local gifts? I know I will in the future.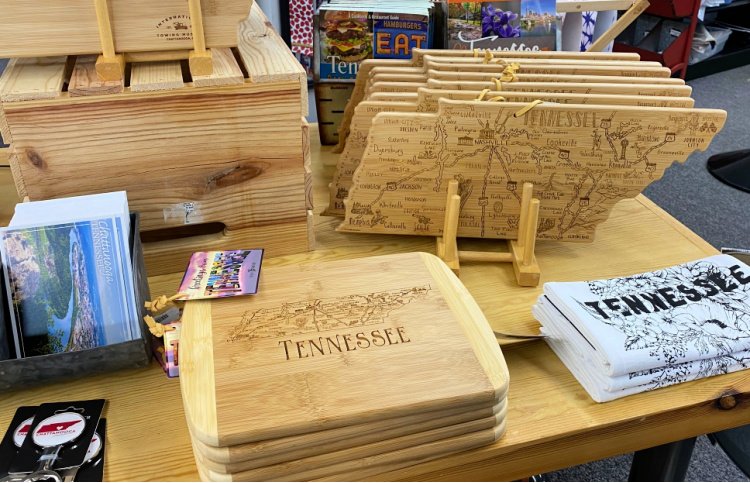 Visit the International Towing & Recovery Museum
When I first entered the International Towing & Recovery Museum, I wasn't sure what to expect. Speaking honestly, when you hear about a museum devoted to towing and recovery, you don't think of anything exciting. You'd be very wrong. I know I was. The history of this industry is varied, unique, and extremely interesting.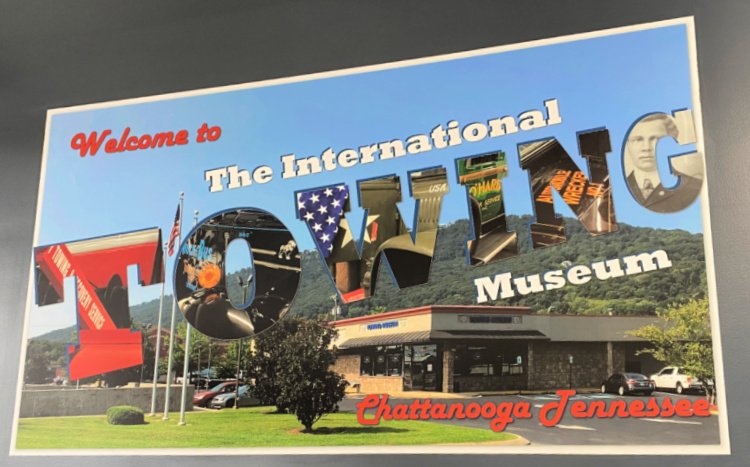 During a couple of months last year when they were closed due to Covid, they took the time for updating some of the areas with fresh paint and decor. It's a very light and bright museum, I think I was thinking more of a garage look. Boy was I wrong.
If you're going to be in the Chattanooga area, I highly encourage you to visit the International Towing & Recovery Museum. You will walk away with a better appreciation of these workers and trucks.
Fine more history, hours and admission ON THEIR WEBSITE
As a side note, another local industry, MILLER INDUSTRIES is the largest manufacturer in the world of tow trucks.
A few more ideas for visiting Chattanooga:
I've included affiliate links to Amazon for you to find some products easier. I may receive a small commission, but the price is the same for you. It just helps my blog out.
Happy Travels,
Rosemary